How to dance 1953
How to Dance (Short 1953)
Cast & crew
User reviews
Trivia
IMDbPro
IMDb RATING
6.6/10
498
YOUR RATING
AnimationShortComedy
Goofy learns the basics of ballroom dancing.Goofy learns the basics of ballroom dancing.Goofy learns the basics of ballroom dancing.
IMDb RATING
6.6/10
498
YOUR RATING
Director
Writers

Milt Schaffer(story)
Dick Kinney(story)

Stars

Firehouse Five Plus Two
June Foray(voice)
Alan Reed(voice)
Director
Writers

Milt Schaffer(story)
Dick Kinney(story)

Stars

Firehouse Five Plus Two
June Foray(voice)
Alan Reed(voice)
See production, box office & company info
See more at IMDbPro
Photos
Top cast
Firehouse Five Plus Two
June Foray
Mrs. Geef
(voice)
Alan Reed
Pinto Colvig
Director
Writers

Milt Schaffer(story)
Dick Kinney(story)

All cast & crew
Production, box office & more at IMDbPro
More like this
How to Be a Detective
Father's Week-end
How to Sleep
Teachers Are People
For Whom the Bulls Toil
No Smoking
Father's Day Off
Two Weeks Vacation
Lion Down
Two Gun Goofy
Tomorrow We Diet!
Motor Mania
Storyline
Did you know
Trivia

The Firehouse Five Plus Two Dixieland band consists of Ward Kimball, Frank Thomas and, for the most part, other Disney animators. Not only is their music on the soundtrack, but their likenesses are caricatured in the dance animation sequence. The band made many record albums over the years for Good Time Jazz and often performed at Disneyland.
Connections

Edited into The Magical World of Disney: A Salute to Father (1961)
Soundtracks

Southern Comfort
Written and Performed by Firehouse Five Plus Two
User reviews5
Review
Featured review
10/
10
Cutting The Rug With Mister Geef
A Walt Disney Goofy Cartoon.
Tired of being a wallflower, Goofy takes instructions in HOW TO DANCE.
This humorous little film was one of several made by Disney between 1940 & 1956 in which Goofy receives instruction in some task or pastime - with inevitably chaotic results.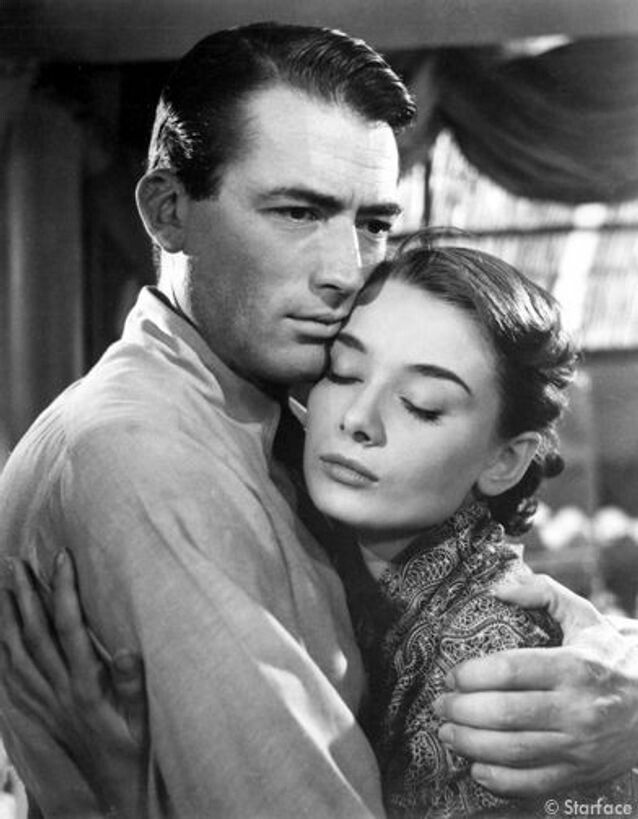 In this cartoon the Goof once again portrays his vaguely human alter ego George Geef. The snappy soundtrack was provided by The Fire House Five Plus Two, a lively little Dixie band founded by wacky Disney animator Ward Kimball and consisting entirely of other Disney staffers; they appear as toons during the film's closing scene (Kimball is the fellow playing the trombone).
Walt Disney (1901-1966) was always intrigued by pictures & drawings. As a lad in Marceline, Missouri, he sketched farm animals on scraps of paper; later, as an ambulance driver in France during the First World War, he drew comic figures on the sides of his vehicle. Back in Kansas City, along with artist Ub Iwerks, Walt developed a primitive animation studio that provided animated commercials and tiny cartoons for the local movie theaters. Always the innovator, his ALICE IN CARTOONLAND series broke ground in placing a live figure in a cartoon universe. Business reversals sent Disney & Iwerks to Hollywood in 1923, where Walt's older brother Roy became his lifelong business manager & counselor.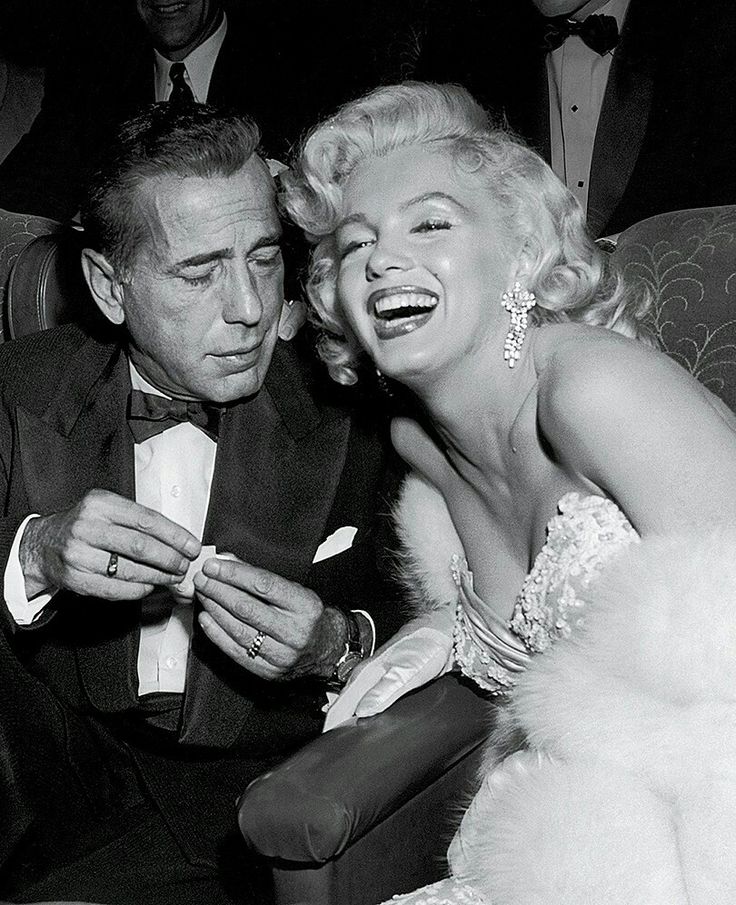 When a mildly successful series with Oswald The Lucky Rabbit was snatched away by the distributor, the character of Mickey Mouse sprung into Walt's imagination, ensuring Disney's immortality. The happy arrival of sound technology made Mickey's screen debut, STEAMBOAT WILLIE (1928), a tremendous audience success with its use of synchronized music. The SILLY SYMPHONIES soon appeared, and Walt's growing crew of marvelously talented animators were quickly conquering new territory with full color, illusions of depth and radical advancements in personality development, an arena in which Walt's genius was unbeatable. Mickey's feisty, naughty behavior had captured millions of fans, but he was soon to be joined by other animated companions: temperamental Donald Duck, intellectually-challenged Goofy and energetic Pluto. All this was in preparation for Walt's grandest dream - feature length animated films. Against a blizzard of doomsayers, Walt persevered and over the next decades delighted children of all ages with the adventures of Snow White, Pinocchio, Dumbo, Bambi & Peter Pan.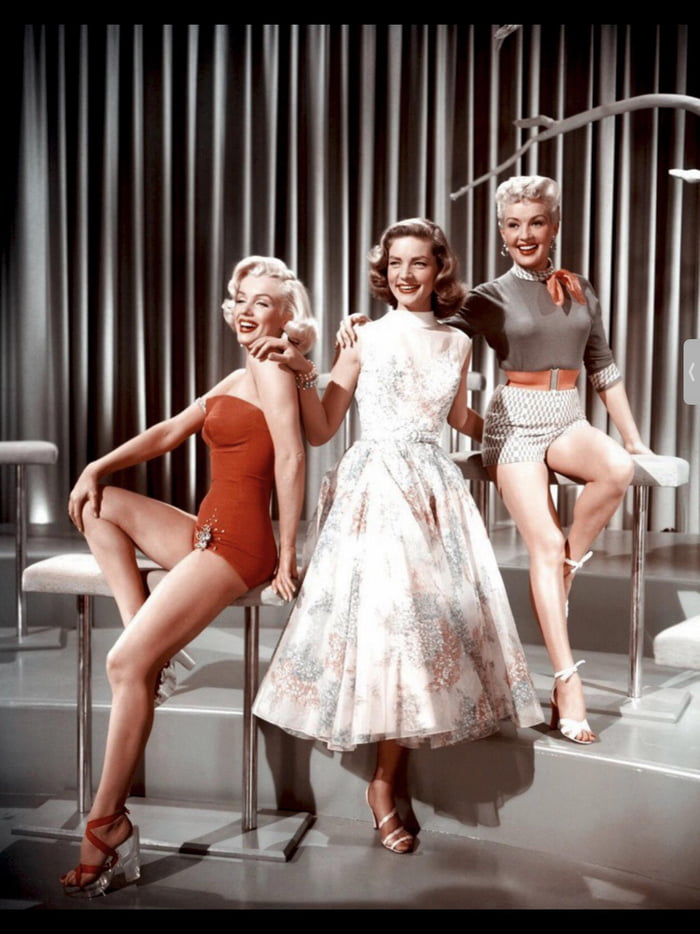 Walt never forgot that his fortunes were all started by a mouse, or that childlike simplicity of message and lots of hard work will always pay off.
helpful•3
2
Details
Release date

July 11, 1953 (United States)

Country of origin
Language
Also known as
Production company
See more company credits at IMDbPro
Technical specs
Runtime

6 minutes

Aspect ratio

1. 37 : 1
Related news
Contribute to this page
Suggest an edit or add missing content
Top Gap
By what name was How to Dance (1953) officially released in Canada in English?
Answer
More to explore
Recently viewed
You have no recently viewed pages
How to Dance 1953 | Rindi's Blog
Go Goofy Go
1. Listen to the rhythm. With most music that people dance to on a casual basis, you can pick up the beat by counting to four repeatedly (one, two, three, four, one, two, three, four…). Do this out loud. Sometimes it's very slow, sometimes it's very fast, but the elements of the song usually repeat or change every time you start the count again. Practice listening to the music on the radio or, if possible, the music you'll probably dance to. If the rhythm doesn't fit, you may find yourself counting to three rather than four, but unless you're dancing the waltz, it's probably actually four counts with the last one silent (one, two, three, [pause], one, two, three, [pause]).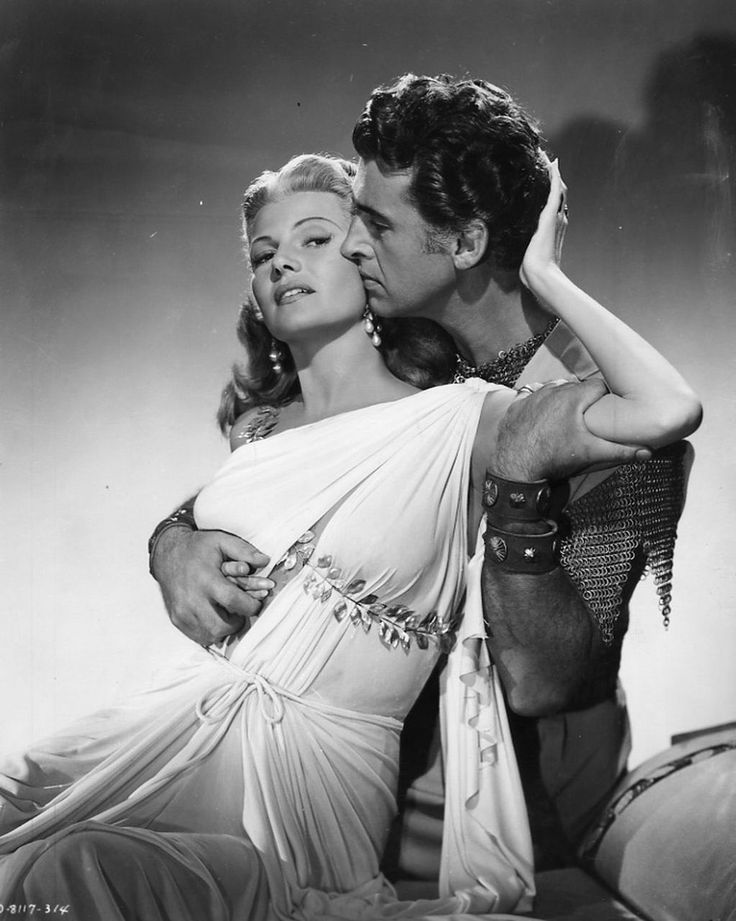 Sometimes you'll be tempted to listen to the drums, which in some kinds of music (such as salsa) will sound off in groups of three. Try to listen beyond this and find the count of four. If you can't, go to another song.
[youtube]http://www.youtube.com/watch?v=xxeL9bdSu-A&feature=related[/youtube]
2. Bob your head to the rhythm. If the beat is on the slower side, you can bob your head so that your chin is down at every count. If the beat is faster, your chin will be down on two of the counts and up on the other two. Do this gently, this isn't headbanging. The idea is to start getting a part of your body physically moving with the rhythm. As your movements get more complicated, you might "lose" the rhythm, and you should always return to this step if that happens.
3. Shift your weight between your feet. You can continue bobbing your head, if it helps, but don't stop counting yet. Shift all of your weight to one foot (you can lift the other foot slightly off the ground to make sure all your weight is off of it).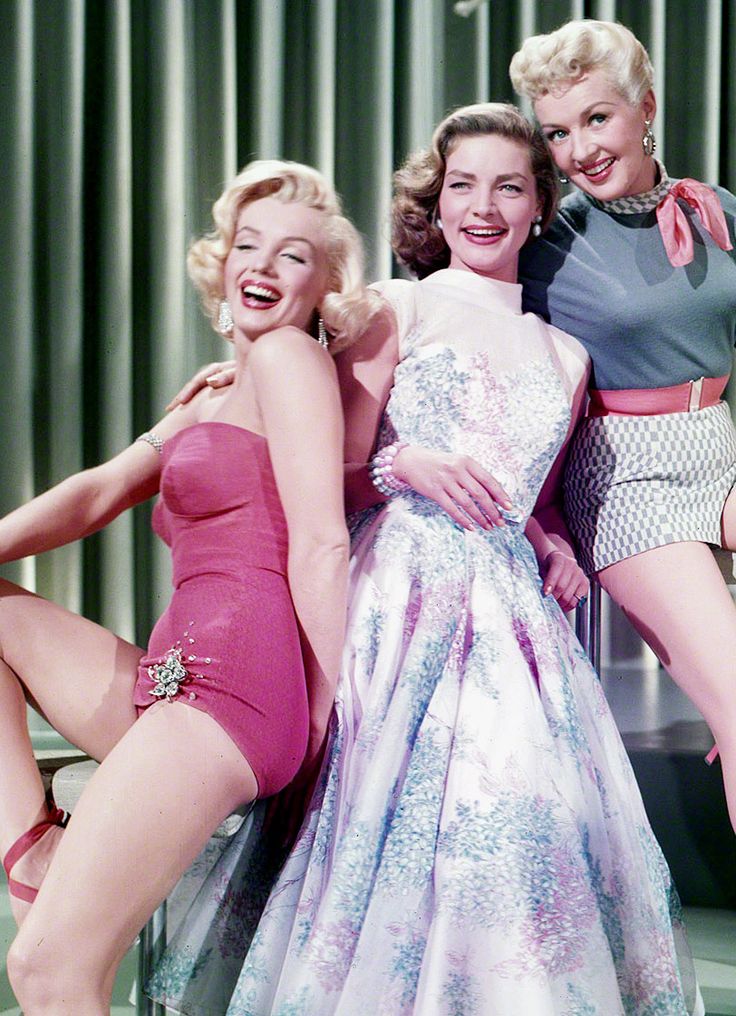 At every other count (preferably 1 and 3) shift your weight completely to the other foot. You can also shift your weight at every single count, but starting out slow will help you get comfortable before you start dancing fast. Keep your legs "loose" and bend your knees slightly; there should be just a little bit of "bounce" to your weight shift, and a subtle bounce (in place) on the counts when you aren't shifting your weight as well.
4. Move your feet. Once you're shifting your weight to the rhythm, practice moving your feet. Right before you shift your weight to a foot, move it slightly, even just an inch or two from where it was before. When you dance with someone else, you'll need to be more careful to move around in a way that accommodates your partner without stepping on them; but for now, just make very small movements. Keep the music on, keep counting, keep moving a little bit with each time you shift your weight (at every other count).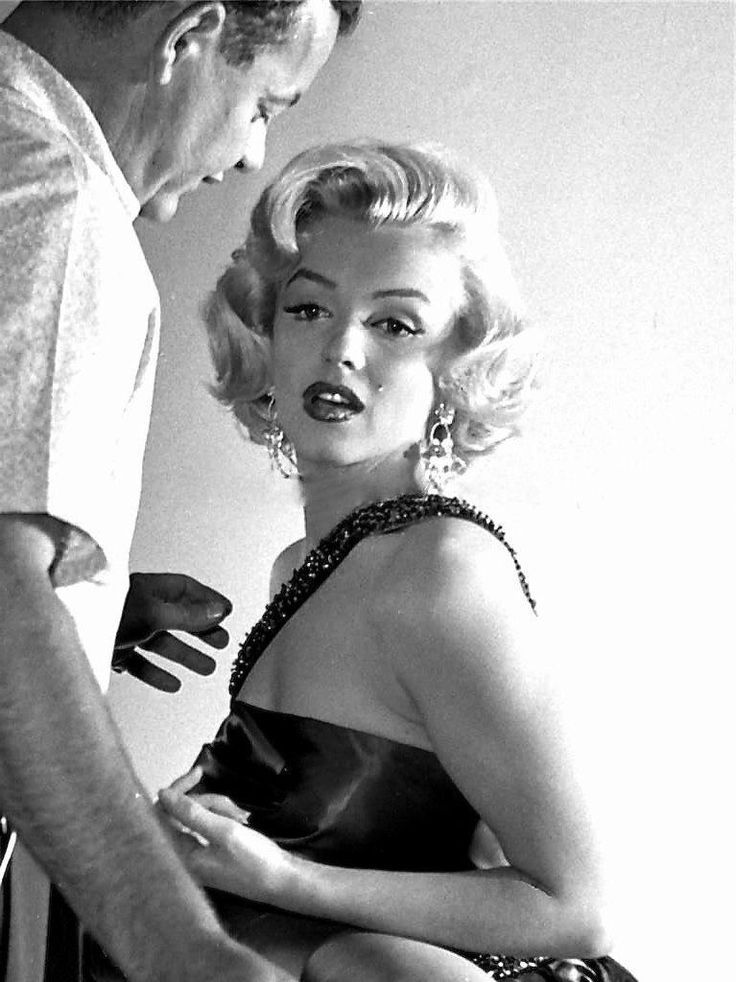 When you move your foot, keep it close to the ground. You can kick your feet up in the air later, when you're letting loose.
5. Move your hips. When you put your weight on a foot, move your hips (and your body) slightly in the direction of that foot. If you shift your weight onto your right foot, for example, move your hips to the right. You can twist your body slightly to add a little more movement: when you move to the right, put your right shoulder forward a little and left shoulder back, and vice versa for when you move to the left. Note that this range of movement (hip movement, twisting, swiveling) is usually exaggerated by women to emphasize the female form.
6. Throw your hands in the air. This is the part that indicates to people that you're having fun. If you're uncomfortable, the tendency is to keep your arms close, or let them hang limp. Instead, move your arms around. Keep your hands open or in very loose fists, but never stiff (unless you're doing the robot).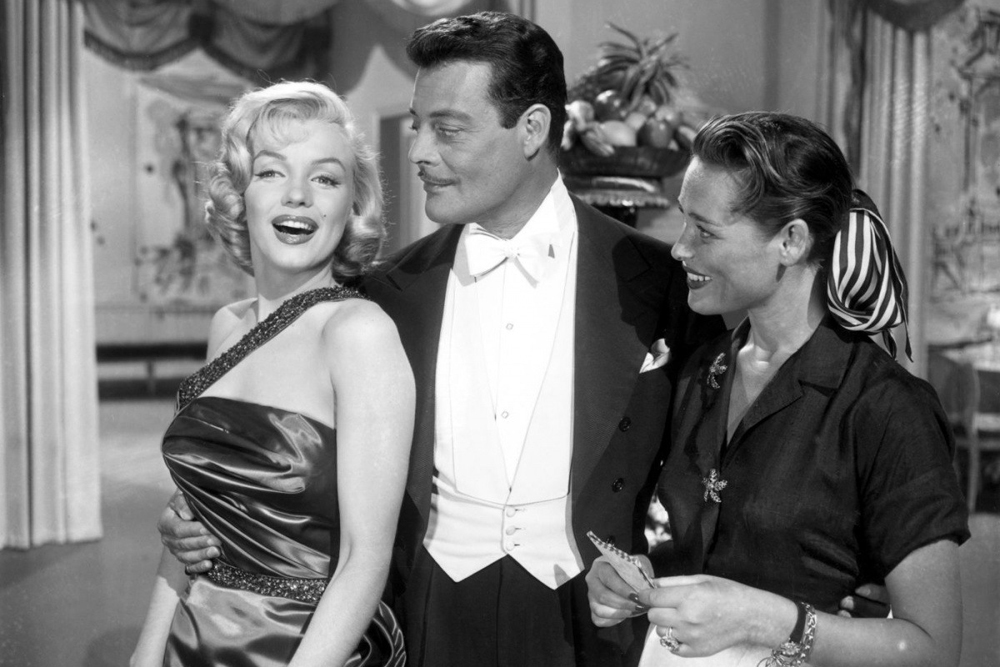 You can put your arms in the air for 8 or 12 counts, then hold them straight out in front of you for 8 or 12 counts, then at 90 degree angles at your sides (like when you're running) for another 8 or 12 counts. Keep switching it up. If you're dancing with someone, you can put your hands on their shoulders, waist, or hips.
7. Lose yourself in the music. Let your body move naturally to the rhythm. You want it to look smooth rather than jerky and stiff. As you relax and get into the music, you might find your feet moving a little further, your head swinging a little wider, and an involuntary clap shining through. And sometimes, you'll lose the rhythm (especially when songs slow down right in the middle)–just go back to step one.
8. Practice dancing whenever you have the chance. Build your confidence by dancing in the kitchen, in the bedroom—anywhere you feel comfortable. Not only will this help to improve your general fitness, but you'll start to feel more comfortable in your body.
Watch yourself in a mirror to get an idea of what looks good and what doesn't.
Source: http://www.wikihow.com/Dance
Licence: CC
Dance, Dance, Dance: humus — LiveJournal
?
Category:
If anyone is interested, I can make another issue
Dancers in vintage costumes are dancing a pavane. 1913.
In France, officers dance the first officially authorized tango. In this, France differs from Germany, where the emperor forbade officers to dance the tango. France, 1914.
International dance competitions. Tango Guibert and René Blanc (Royal restaurant in The Hague). The Netherlands, 1914.
Eccentric dance from the last act "The Beautiful Cuban" (Rembrandt Theatre).
The Netherlands, Amsterdam, 1914.
An American woman teaches English boys how to dance the Charleston. Great Britain, 1925
Dutch dance marathon. The photo shows the couples participating in the competition. Netherlands, Amsterdam, 1925.
Dancing in the streets to the sounds of the organ on the occasion of the 650th anniversary Amsterdam, the Netherlands 1925
"Swenson Sisters" in the dance number of the Music Hall on the Champs Elysees. Paris, France, 1926
Lucille Hill in costume and headdress performs the Charleston. United States of America, 1926.
A dancer dances on top of a skyscraper under construction in Charleston. It was a publicity stunt for American dancers. United States of America, 1926 year old
The Charleston is danced by a white man and woman, while the Negro children clap to the beat. United States of America, 1926
Dancer in exotic costume in Utrecht.
The Netherlands, 1926.
Dancers from 1926
Members of the Arunta tribe perform a hunter's dance with spears and shields. The Arunta are an Aboriginal tribe near Alice Springs in central Australia, 1926.
Black Bottom dancers. Paris, France, 1926 year old
Dancing in the snow. USA, 1926.
Dancers in an expressive pose. Mary Wigman School. 1926
Charleston joint performance, USA, 1926.
Dancing couples on the dance floor Princess in London. 1927
Russian beauty queen, Nina Alvis, performing at the London Theatre.30
The second lineup of the Ziegfried Follies. The first group of dancers are currently married to an American millionaire or to representatives of the English aristocratic society. 1930
Revue girls. Germany. 1930
Girls from a Broadway show. 1931
Mary Wigman from the ballet school in Berlin teaches her students how to dance with graffiti on the floor and walls.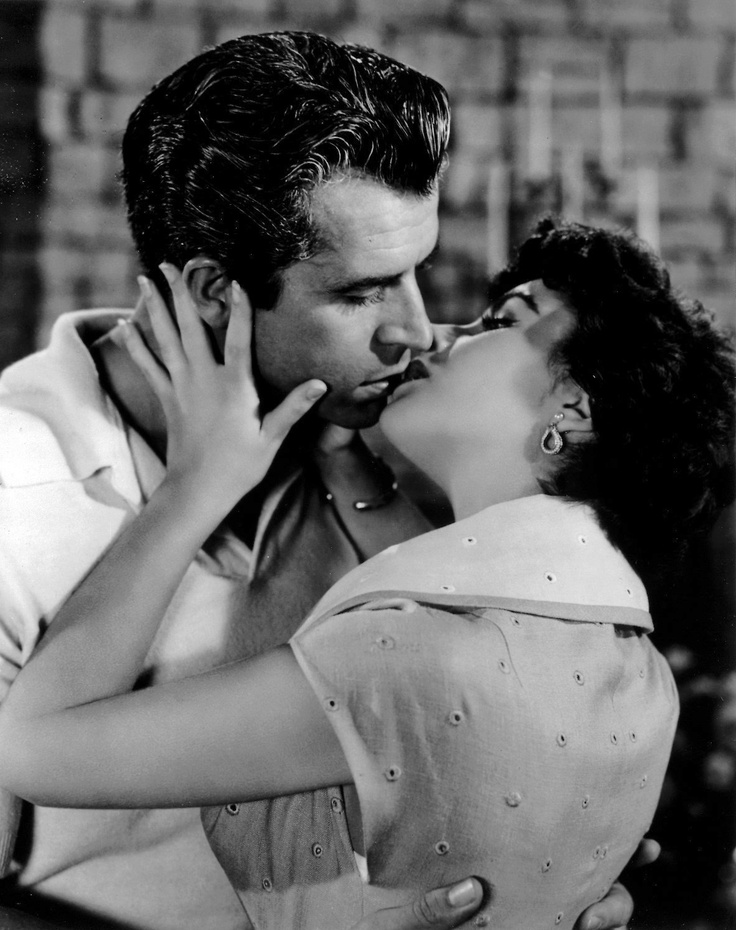 Berlin.1931

Two women dance on mats. Around a man and a woman in traditional dress who make music and clap their hands. Tripoli, Libya, 1931

Chicago Dance Marathon: After 1300 hours of dancing, Jerry Ann collapses. The couple set a new record, United States of America 1931

Rumba, the original Cuban dance. Miami Beach, United States of America, 1933

The slow dance begins with a spell that drives ghosts into a circle of dancers. Negroes dance without masks, but painted with lime and paint and look very creepy. Kenya 1935

Chief's wife in a dance costume. Kenya 1935

"Orchestra" with monotonous tam-toms slowly but surely leads the dancers into ecstasy. Kenya 1935

Blacks during a dance. Kenya 1935.

With wild cries, blacks fight in ecstasy. Kenya 1935

A shaman watches over the dancers. Kenya 1935.

Man and woman dancing conga.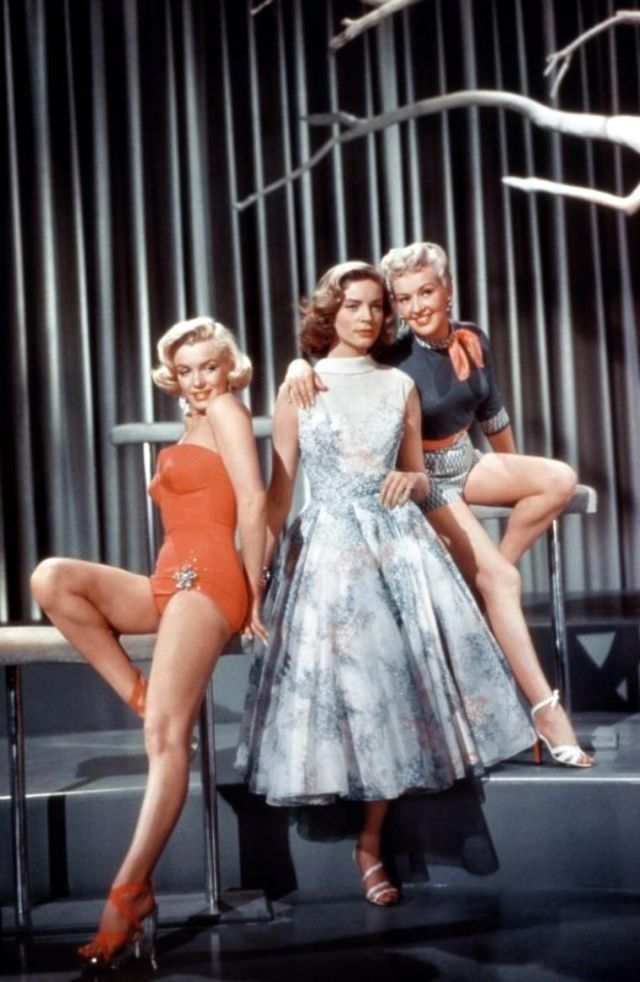 1935


New English dance "Continental" created by famous dancer Fred Astaire. "Continental" performed by the famous couple Ruth and William Penn, 1935


A dancer in Zoadiba, Cameroon, 1937

A man and a woman dance a wild swing. New York, United States of America, 1938.


London cabaret dancers parody Chamberlain. England, 1939 g

Dance floor, women in long evening dresses, men in tuxedos or uniforms. 1940

Dance school. 1941

A couple dancing to bebop, Amsterdam, 1953

A man and a woman are dancing jive. Netherlands, 1950s

0213
1883. The Kremlin in Moscow. Essays and pictures of the past and present. Part 3
1883. The Kremlin in Moscow. Essays and pictures of the past and present. Part 1 1883. The Kremlin in Moscow. Essays and pictures of the past and present.
Part 2…
1962. Irkutsk in the photographs of Alexander Georgievich Vasiliev
01. Karl Marx Street. "Pruning" trees 05. Gagarin Boulevard 06. Historical Museum 07. Square im. CM. Kirov…
Caitlin Gerard Home Selfie
Caitlin Gerard (born July 26, 1988) is an American actress. Gerard was born and raised in Los Angeles, California. She studied at…

Photo

Hint http://pics.livejournal.com/igrick/pic/000r1edq
1883. The Kremlin in Moscow. Essays and pictures of the past and present. Part 3

1883. The Kremlin in Moscow. Essays and pictures of the past and present. Part 1 1883. The Kremlin in Moscow. Essays and pictures of the past and present. Part 2…

1962. Irkutsk in the photographs of Alexander Georgievich Vasiliev

01. Karl Marx Street. "Pruning" trees 05. Gagarin Boulevard 06. Historical Museum 07. Square im. CM. Kirova…

Caitlin Gerard

Caitlin Gerard (born July 26, 1988) is an American actress. Gerard was born and raised in Los Angeles, California. She studied at…
Amphi 1953/2020 – ISRAELI CULTURE
Top photo is by Daniel Miller. צילום דניאל מילר

There are such brave and daring people - art activists, that is, those who through art, performance, dance, painting and so on… express their social, political and public positions and so on…; and remind of what was and what will be in the future ... if we forget about what was. Which, however, is found everywhere and further ... Forgetfulness is a non-national trait of humanity. One such art activist is Omer Krieger, founder of the 1:1 Art and Politics Center in Tel Aviv. And it was he who came up with the idea to revive the dance of Noah Eshkol, staged by her at 1953 to the 10th anniversary of the uprising in the Warsaw ghetto. Noah Eshkol is one of my favorite cultural characters in Israel, and in this case, you can also think of the composer Herbert Bran, the pioneer of electronic music, and the architect Shmuel Bickels.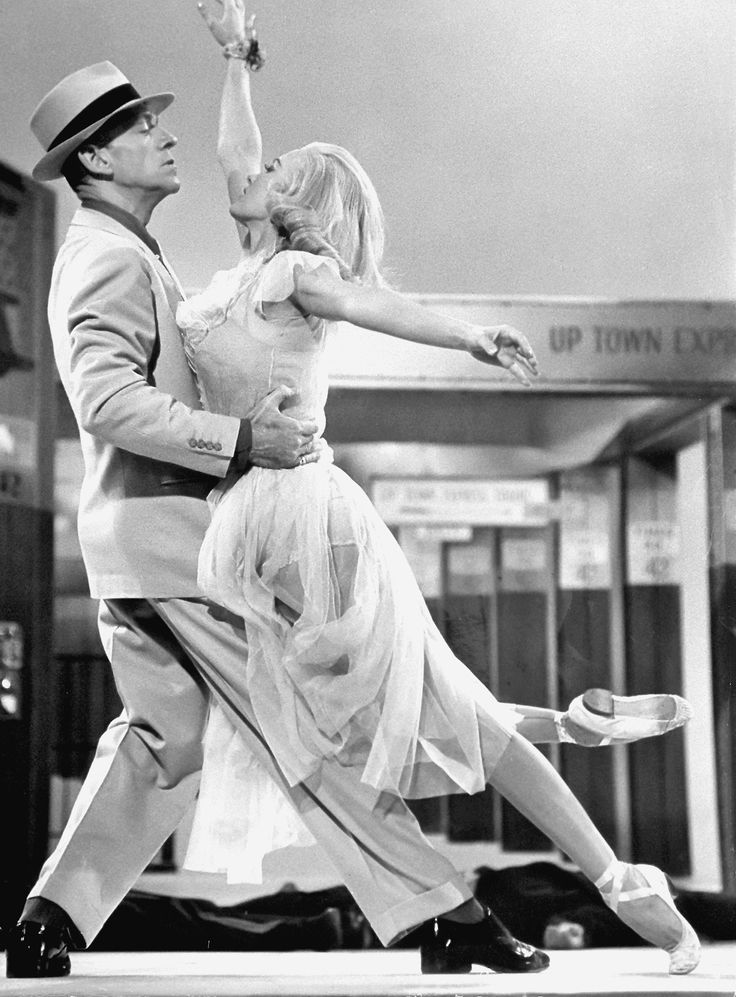 They will also be remembered on Wednesday, July 1, 2020, at 18:00, at sunset, when the revived dance of Noah Eshkol "The Decade" will be shown in the amphitheater of the Beit Lohamei HaGetaot Museum. The new performance is called "Amfi 1953/2020" and is an open-air theatrical and ballet performance based on the dance of choreographer Noah Eshkol.

In 1953, the culture department of the HaKibbutz HaMeuhad (United Kibbutz) movement asked dancer and choreographer Noah Eshkol to come up with choreography for a dance at a rally to commemorate a decade of the Warsaw Ghetto Uprising. This rally, attended by thousands of people, took place outdoors on a platform near the aqueduct in Kibbutz Lohamei HaGetaot. The dance was performed by an ensemble of professional dancers (including the legendary Naomi Polanyi, winner of the 2019 Israel Prize) as well as dozens of high school students, directed by Noah Eshkol, who directed The Decade to music by then-Israeli Herbert Branagh.

Photo by Daniel Miller.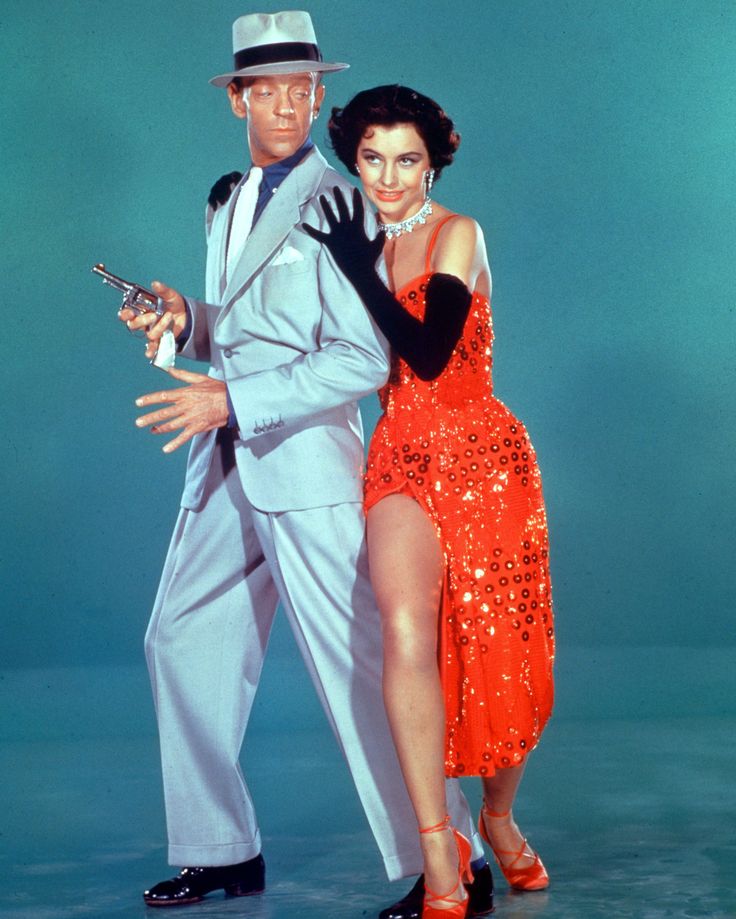 צילום דניאל מילר

Therefore the first digression is Herbert Bran:
Herbert Bran (July 9, 1918 – November 6, 2000) was a composer and pioneer of electronic and computer music. Born in Berlin, died in the USA. Bran left Germany in 1936, came to Eretz Israel, studied piano and composition at the Jerusalem Conservatory (later to become the Jerusalem Academy of Music), and worked as a jazz pianist. In 1948 he received a scholarship to study at Columbia University. He began writing electronic music back in Paris at the end of the 1950s, recorded it in Cologne and Munich. During the 1950s, he composed music for the theater, conducted, lectured and organized seminars on the importance of music in society, made a series of programs on contemporary music.

After a lecture tour of the United States in 1962, he was invited to the University of Illinois, where he began to develop his ideas in the field of computer music and develop programming languages ​​in an experimental music studio, linking music and computer graphics, leaving room for performance interpretation.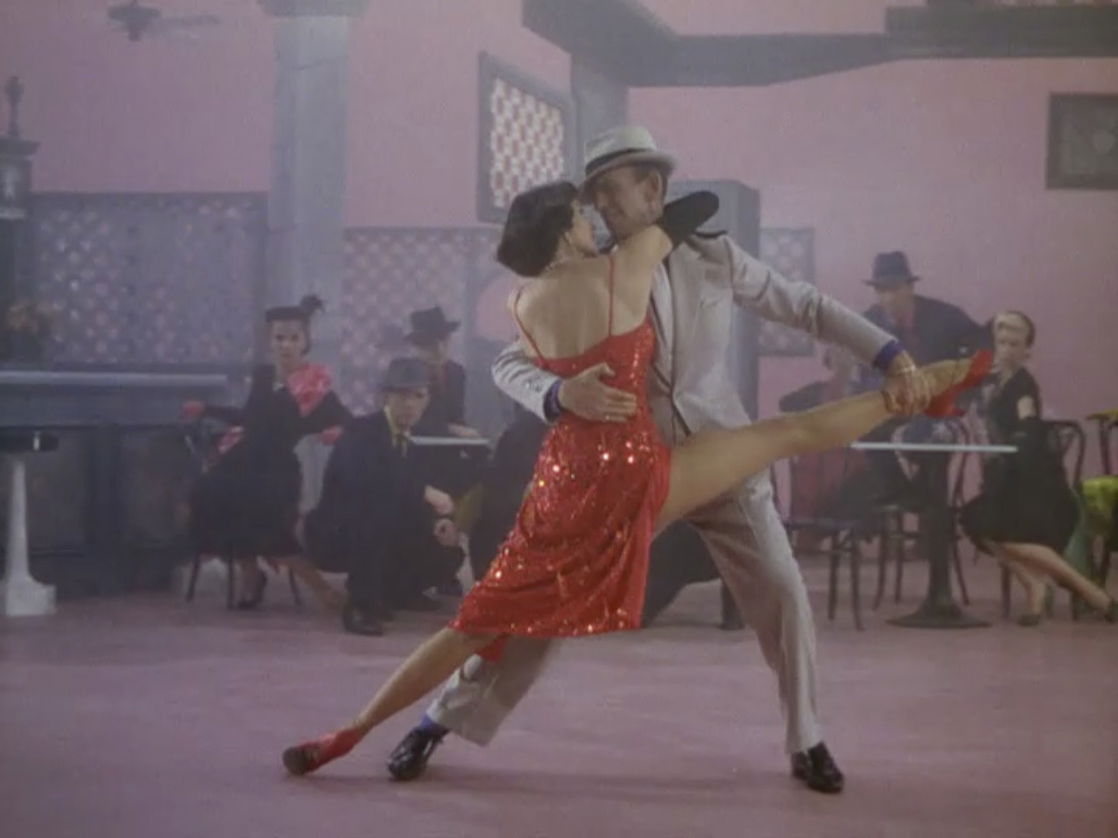 He studied cybernetics, the technique of timbre synthesis, founded the Workshop Ensemble. Bran was awarded an honorary doctorate from the Goethe University Frankfurt (1999) and the Norbert Wiener Medal from the American Society for Cybernetics in 1993. You can talk about it for a long time and a lot, but let's get back to "Amfi", the music for which this time was written by a composer named Shoshana, since the original music by Herbert Branagh is completely lost.

Dance "Decade" by Noah Eshkol was performed only once - in the spring of 1953, and there is no complete recording of it. The original soundtrack disappeared, so the reconstruction of the dance was like an attempt by archaeologists to restore an antique vessel based on two or three fragments and shards found.

But the dance was restored, new music was written and called "Amfi 1953/2020". It was restored thanks to the films of a 4-minute silent film found in the archives and a notebook with working notes and a description of the 40-minute dance, which became the sources of restoration.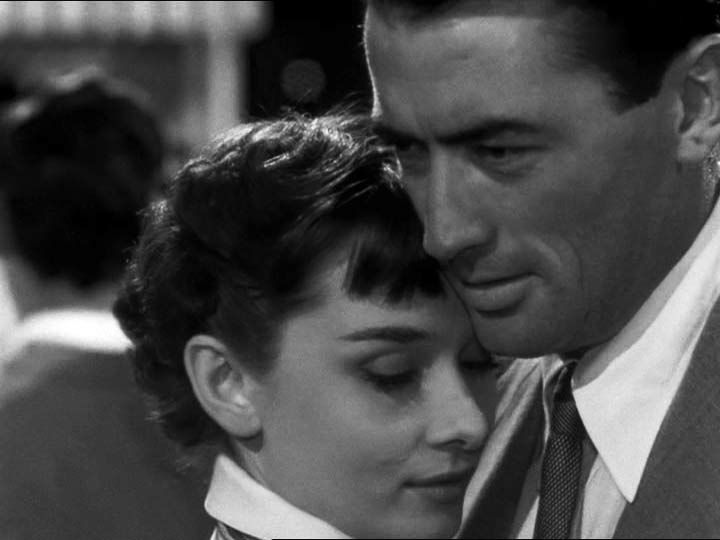 Amphi 1953/2020 will be shown in the open amphitheater of the Beit Lohamei haGetaot museum, not far from the aqueduct mentioned above, and then in a number of open amphitheaters in Israel and possibly abroad.

Amphitheater at the museum Beit Lohamei HaGetaot

Therefore, the second digression is about Shmuel Bikels , who planned both this amphitheater and the Beit Lohamei ha-Getaot museum in the period 1953-1959. The architect Shmuel Bikels (Lviv - Paris - Israel) - that the one who designed the museum building "Mishkan le-Omanut" in Kibbutz Ein Harod and dozens of settlements throughout Israel. Beginning in 1951, he was the chief planner of the very Ha-Kibbutz Ha-Meuhad movement that commissioned Noa Eshkol to stage the Dekada dance.
In 2007, the collection of drawings by Shmuel Bickels was transferred to the Mishkan le Omanout Museum. Bickels donated his architectural studio, professional library, and sketching and drawing tools to the museum.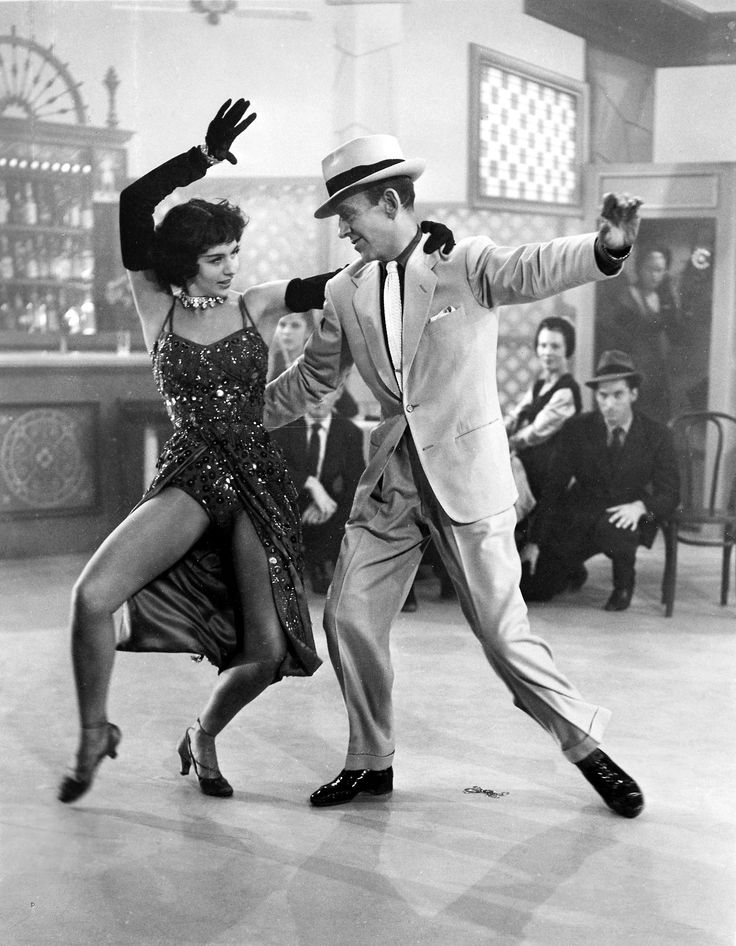 All this is concentrated in the "workroom" dedicated to his work. The drawings have been catalogued, documented and made available to researchers and visitors. Much of his work has been featured in the Kibbutz - Unprecedented Architecture exhibition at the Israel Pavilion at the Venice Architecture Biennale.
Bickels believed that the future was not in cities but in villages - ecological settlements for 250 families, and in the center of these settlements there should be cultural institutions - the same as in large European cities: an exhibition hall, a library, a gallery or a museum, music rooms and more... And of course a monument to those who died in the Holocaust.

Amfi 1953/2020 was staged in collaboration with the Noah Eshkol Foundation and with the support of MARCEL art projects, the Association for the Promotion of Arts and Culture, the Goethe Institute, the Mifal HaPais Lottery Authority, the Beit Lohamei Ha- Getaot and Art and Politics Center 1:1.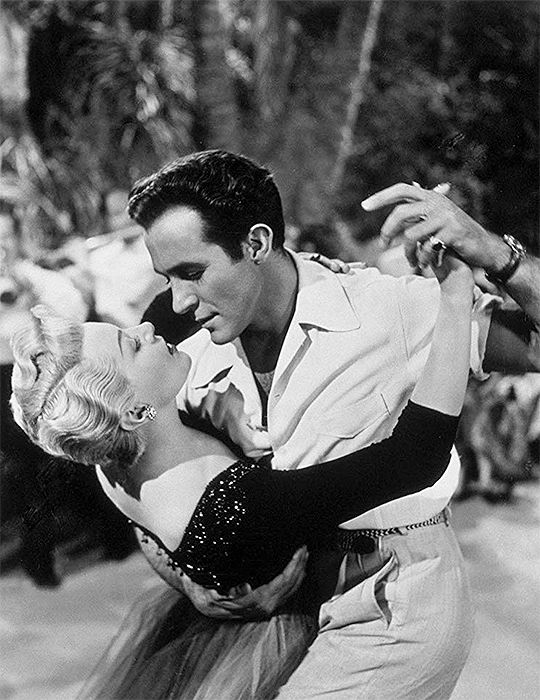 Photo by Gidon Okko - courtesy of the Noah Eshkol Foundation

And since the Noah Eshkol Foundation is mentioned, here is the third digression - about Noah Eshkol herself, , which every time it is a great pleasure for me to remind myself. Moreover, she was the daughter of Levi Eshkol, and just on July 1 they are going to announce the annexation - and how can one not remember Eshkol and the annexation of East Jerusalem in 1967.
Noa Eshkol (1924-2007) - dancer, choreographer and artist, who had a considerable influence on the development of modern dance and invented a special language of movement and a dance recording system, founder of the Chamber Dance ensemble.
Ohad Nagarin dedicated the ballet Field 21 to her. "The personality, choreography and philosophy of Noah Eshkol is an amazing example for every dancer. And it is a great honor for the Bat-Sheva Ensemble to help ensure that the dance of Noah Eshkol is seen by the audience of a new generation, - said Ohad Naharin.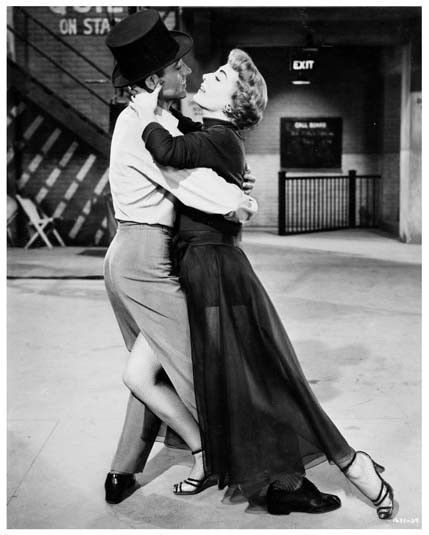 – It would not be an exaggeration to say that all my work is dedicated to Noa Eshkol, whose work fascinated me as a child, when I watched my mother train according to the Eshkol system, and later, in my youth, when I saw the performances of her group "Chamber dance". Huge thanks from me and on behalf of the entire ballet community to Noa Eshkol, who showed that dance does not depend on music, who proved that even without a common idea or plot, a dance can be beautiful, generating moments of movement that are rare in beauty."
Noah Eshkol was called the Israeli Merce Cunningham. Both choreographers were characterized by irrepressible energy and fluid rhythm. Eshkol was not only a choreographer - she taught movement in schools of dramatic art, created her own style of dance and came up with a new script, a system of signs, a language of dance in symbols that allows you to objectively convey on paper what is in reality - an ingot of jumps, ephemeral feelings and music. Her "writing of the dance" - symbolic recordings of combinations of movements - developed in the 50s jointly with Abraham Vakhman, is still being studied in music academies and ballet schools, classes are conducted according to her methods, she wrote dozens of books.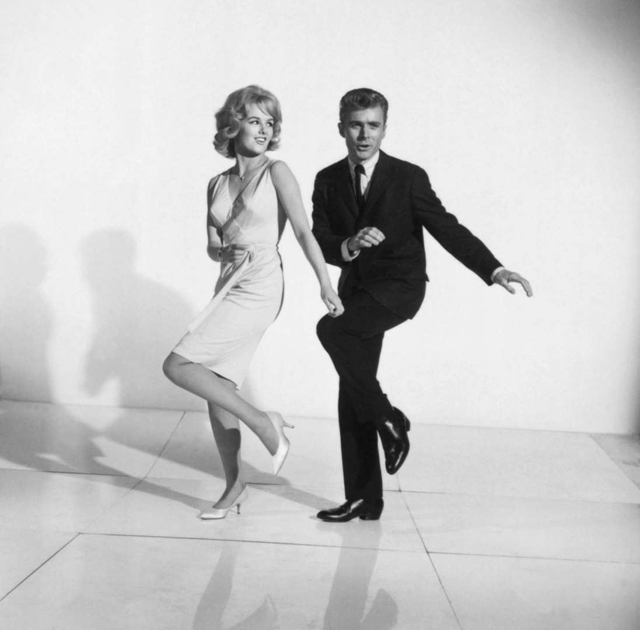 Noa Eshkol not only danced and taught: she created the troupe "Rikud kameri" ("Chamber dance") and, together with her students, weaved wall carpets, tapestries so unusual that they seem to be signs of dance woven into the fabric. Their drawing conveys movement. Each of her tapestries is a complete dance, choreography, a moving and breathing canvas.
Ballet "writing" is a means, an instrument, an attempt to understand the soul of dance and explore it. It is impossible to convey all the feelings of the dance with signs, just as it is impossible to convey the feelings awakened by music with notes. But you can come up with a system of symbols that describe the movements of the human body. Eshkol strove for accuracy in recordings, and feelings, shades of dance appeared on tapestries. In addition to the Jerusalem Academy of Music and Tel Aviv University, Noa Eshkol taught movement choreography and dance writing at the Beit Zvi Theater School, at the School of the Chamber Theater, at the Ha-Kibutzim Seminar.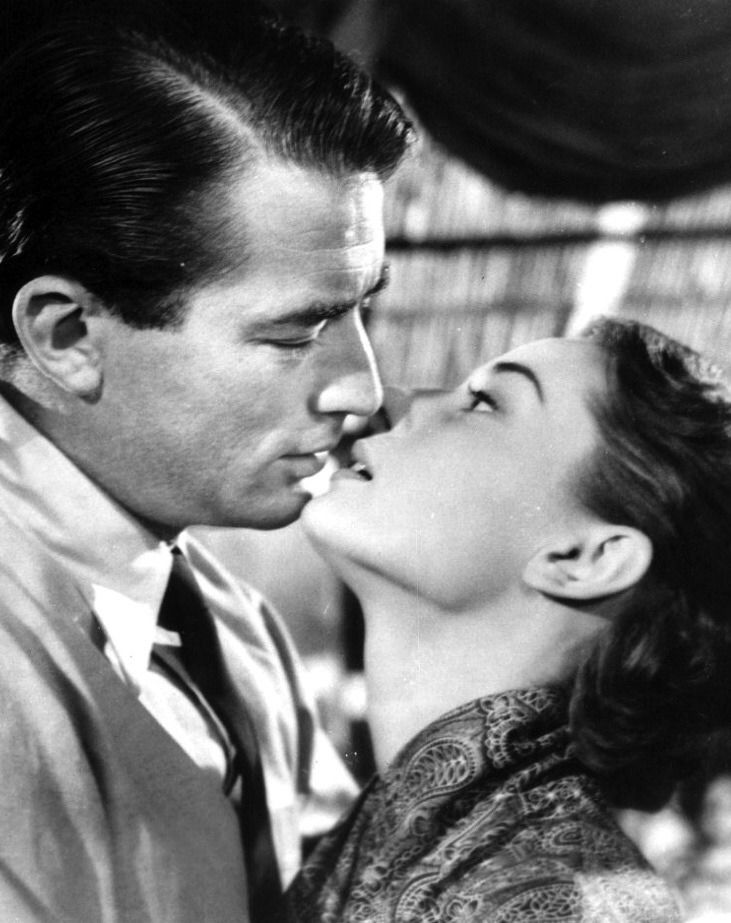 Everyone really knew her, and for more than 30 years she also wove tapestries - signs of her writing in the history of fabrics. In total, Noa Eshkol, who began weaving carpets after the Yom Kippur War, left 1,500 tapestries - that's right, one and a half thousand! These tapestries are both works of art and reflected the philosophy of movement, the aesthetics of dance, and of course, above all, the feelings and emotions that they evoke in the audience. Noa Eshkol never bought new fabrics for her works, did not use factory packaging, but took scraps from tailoring workshops, from seamstresses, spun her tapestries from rags - from discarded clothes, almost from rags, turning them into bright original color compositions, subordinated to the rhythm of the dance and the pattern of movement. Eshkol believed that the imprint of the personality and characters of those who wore it remained in the old clothes. She achieved in her wall hangings a depth, almost three-dimensionality, thanks to the texture and composition, the combination of colors and shapes.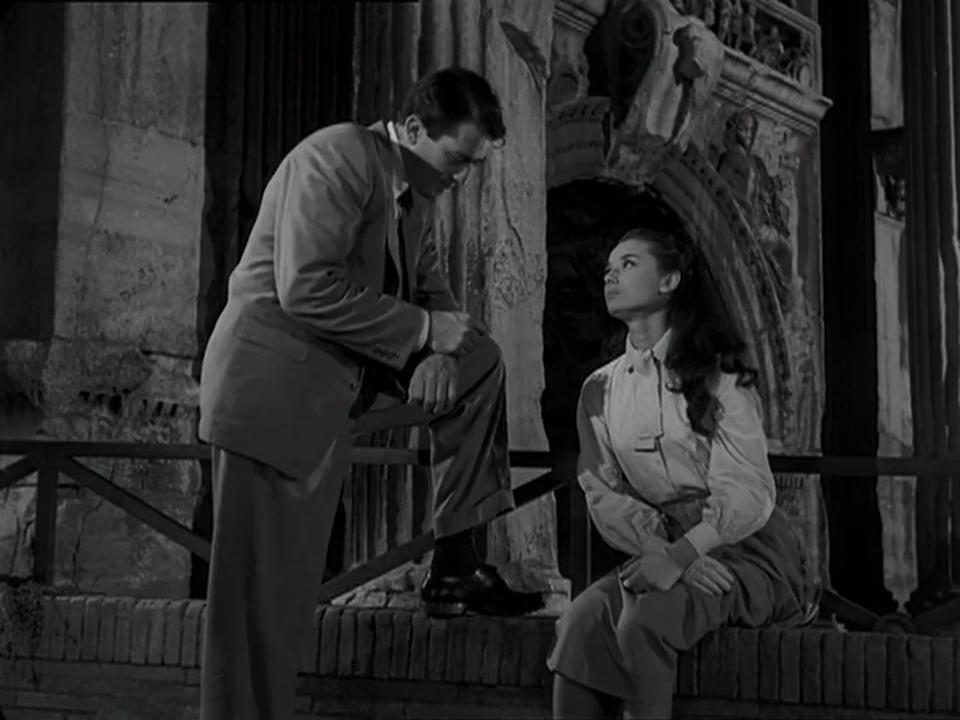 Nothing in her tapestries, no combinations and illusions, is accidental. Everything is thought out - and at the same time fresh, unusual and unexpected. And Noa Eshkol herself was like that - unexpected and unusual.

Choreographer, dancer, movement teacher, inventor of the "writing of dance" Noa Eshkol, born in Kibbutz Dganiya-bet in 1924, was the daughter of Israeli Prime Minister Levi Eshkol (Schoolnik), one of the founders of Dganiya, and Rivka Marshak, his first wife. Noah passed away in 2007 at the age of 83.
In 1924, shortly after the birth of their only daughter, her parents divorced. Rivka and Noah moved to Tel Aviv. Noa studied music, composition, became a certified gymnastics teacher.
In the late 1940s, she went to London to study choreography with Sigurd Leader at The Sigurd Leeder School of Modern Dance, and later ended up in Manchester with the famous Hungarian Rudolf von Laban, the central figures of expressive free dance in post-war Europe. Laban was an innovator and one of the first dance theorists.
He came up with a new system of his recording - "labonotation" and it was his developments that forced Noah Eshkol to invent his own "writing". Certain systems of notation of dance existed before Rudolf Laban, but Noah Eshkol believed that his system tended to be theatrical and that Laban was too fond of feelings, rather than accurate transmission of movements.
By the way, in London, Eshkol also met Moshe Feldenkrais, whose gymnastic exercises she later recorded with her "writing" (as well as animal movements, folk dances and any styles of ballet). In London, she met the artist John Harris, with whom she worked together for many years, including in Rikud Cameri.
In the first half of the 1950s, after returning to Israel in 1953, Eshkol developed the language of the movement, created the choreography for a performance at Kibbutz Lohamei ha-Getaot, in which former prisoners of the Warsaw ghetto participated. At 19In the 58th year, together with Abraham Wakman, her student, a student of drama (he studied with Noah at the school at the Chamber Theater) and architecture, who later became professor and dean of the faculty of architecture at the Haifa Technion, published the principles of her dancing "writing" - "writing of movement ", whose laws were based both on the universal laws of any writing system, and on objective geometric descriptions of movements, which, according to Eshkol, are all rounded.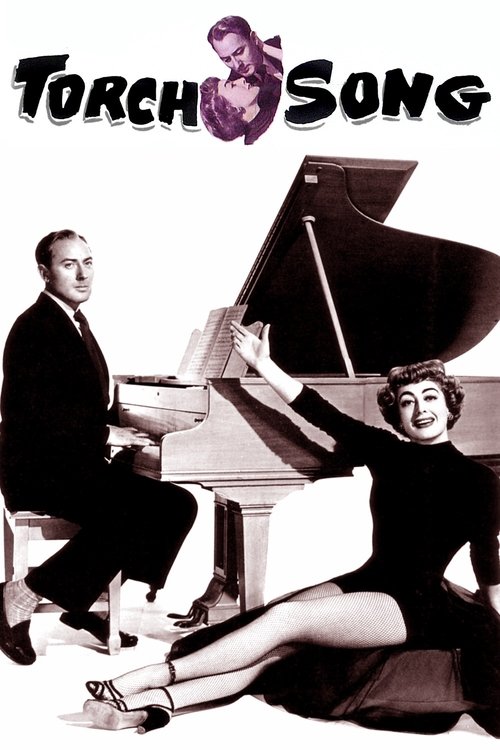 On the persistent desire to convey accurate and understandable records of the pattern of movement, on the rules of geometry, mathematics, anatomy, reflexology, ecology and ergonomics, the laws of the joints and balance.

Noah and Wachman came up with a model of dozens of rubber balls, each of which corresponded to human organs - "heavy" and "light". "Heavy" moving, pulling a chain of lungs. Each ball slid in 8 directions and, accordingly, it was possible to describe the trajectory of a certain movement. Eshkol and Wahman created an abstract, and therefore universal model, which made it possible to objectively describe all possible - deliberate and random - dance movements - from folk to classical.
Noah Eshkol had hundreds of students, dozens of followers. She created her own ensemble, the Rikud Cameri troupe, back in 1954 and danced in it with John Harris, choreographer Naomi Polanyi (who in turn created the Ha-Ternogolim group), dancer Miriam Sharon and others. Works for Rikud Cameri are pure movement to the beat of a metronome.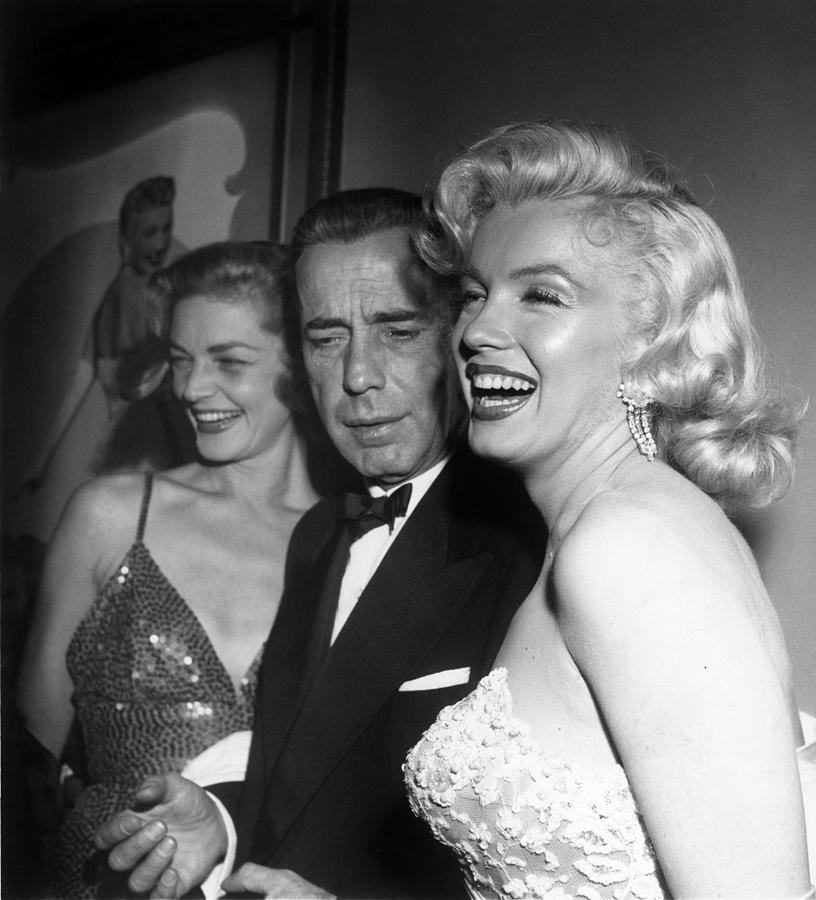 Without music, without decorations and magnificent costumes. Noah Eshkol first recorded with her own signs, and then she staged in the studio. Rikud Kameri is still active thanks to the Noah Eshkol Foundation.
In 1968, Eshkol organized an association dedicated to the "writing of the dance". She has published dozens of books on choreography and has taught movement at the Academy of Music in Jerusalem. At 19In the 72nd year, she became a professor at Tel Aviv University, organizing the "Institute for the Study of Movement Writing" at the Faculty of Arts, which she headed. Most of the dances, one way or another, are recorded, fixed on paper. But the notation system invented by Noah Eshkol was connected with space and proportions, with coordination and cybernetics, with mathematical modeling of movements. Its developments were used by the NASA organization to simulate the movements of astronauts in zero gravity.
And, of course, Eshkol was part of the Tel Aviv bohemia, one of the regulars at the legendary Kasit cafe, part of the beautiful myth of the country's turbulent youth, along with Dan Ben-Amots, Amos Keinan, Uri Zohar, Chaim Guri, who dedicated their works to her and who named their daughters after her.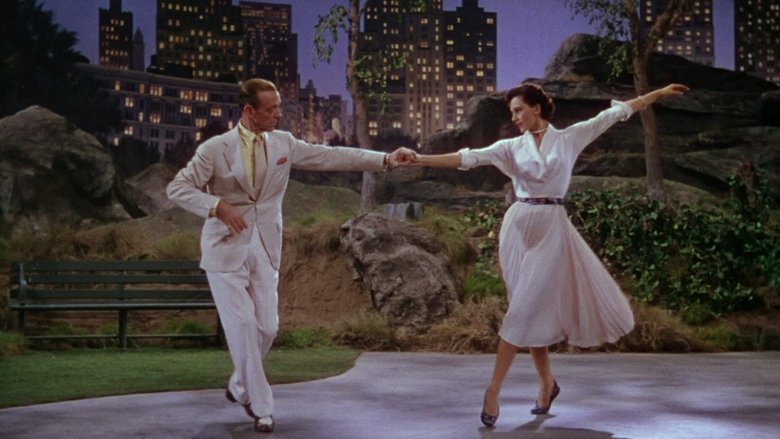 The gossip columns of Ha-Olam Ha-Ze devoted a lot of space to her: she was a bright, unforgettable woman. She was imitated (no way!) - hoarse voice, manner of smoking, style of clothing, behavior, arguments, conversations, even her manner of drinking whiskey. Imitated unsuccessfully.

But despite her fame and popularity, despite the fact that her methods were widely disseminated, Noah Eshkol avoided contact with the press and over the years became a recluse, stopping leaving her house in Holon, where her huge archive was stored and where she was equipped Studio. They came to her - and she accepted everyone. Eshkol turned out to receive the State Prize of Israel and did not appear at the ceremony of awarding her the prize "For the cause of life", explaining that her life's work is dance, and the thing is so intimate that no awards are due for it. "The Israel Prize will not be able to help me choreograph a better dance or come up with a new movement language. In general, dance for me is a thing so intimate that the very idea of ​​being awarded for it is unacceptable to me.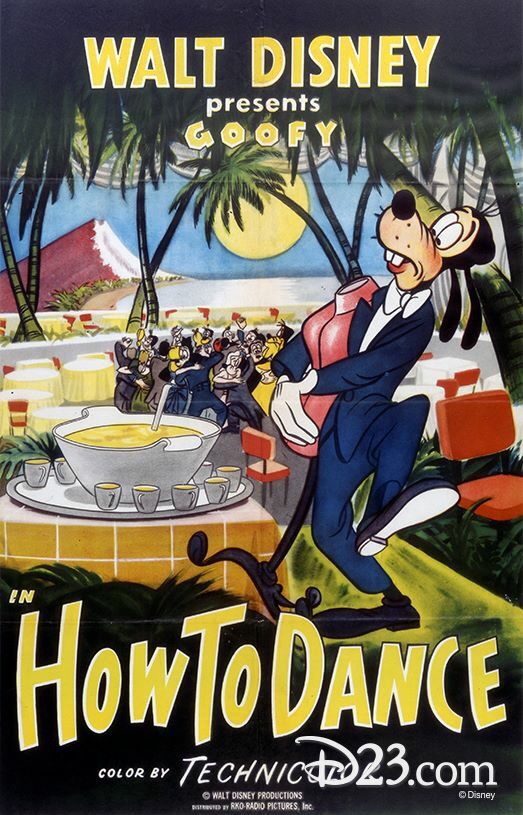 She left all her savings to the Noah Eshkol Foundation (http://noaeshkol.org/), which was established by will after her death. The Foundation is engaged in research on the writing of dance and the movement of Eshkol-Wahman (Professor Wahman died in 2010), Noah Eshkol's archive. All her companions - those who danced in Rikud Cameri - receive personal pensions from the foundation, allowing them to nurture Rikud Kameri further.
American filmmaker Sharon Lockhart made a documentary about her life with the support of the Noah Eshkol Foundation in Israel and the Los Angeles Jewish Federation. By the way, in the same federation, when Noa Eshkol came to the United States to lecture at universities, they did not believe that she was the daughter of the Prime Minister and "official Jews" contacted the Israeli Foreign Ministry more than once or twice to make sure that this woman was in flared jeans, embroidered Indian blouse and long flowing hair, this is no longer a young hipster - really the daughter of Levi Eshkol, and not a "child of flowers.
" It is known that instead of Noah, her assistant, who did not hate stilettos, went to representative evenings in the Jewish communities of the United States instead of Noah.

Until her last day, Noa Eshkol was an anti-social person, she could not stand officialdom and did not even call herself a choreographer. Nevertheless, for the sake of her students, she accepted an offer for a professorship at Tel Aviv University, but, as those who studied with her recall, she absolutely did not correspond to popular ideas about how a professor should look and behave.

*****

Amfi 1953/2020

The event will be held in accordance with the regulations of the Ministry of Health - places are limited. Please confirm your arrival at: [email protected]

Event page https://www.facebook.com/events/3054400014655841/

www.facebook.com/11center

www.instagram.com/1.1center

www.omerkrieger.org

https:// www.