How to be discovered as a dancer
How To Develop Your Unique Style As A Dancer
Do you have your own unique style as a dancer??? YES, YOU DO. Although you draw inspiration from dancers that you look up to, YOU still dance like... well, you. Whether you know it or not, your unique style as a dancer is just waiting to be discovered, developed, and shared with the world! Follow this guide to bring out that flavor that's just waiting to shine~
What kind of music do you like?
Dance comes from the music. Rather than trying to come up with some dance moves out of nowhere, start by listening to music you love. House? Gangster rap? Acoustic covers of Adele songs? Make a playlist of the songs that make you want to dance. Then, let them make you dance.
How would you move if you've never seen ANY dance moves before?
But even if you want to move organically, you've already seen too many videos of people dancing to almost every genre of music...And there are so many dancers that you look up to and want to emulate.
Just for a bit though, try to forget those videos and those dancers. It's just you. Let go, and let your body react to the sounds. Many street styles were created exactly like this. People were at clubs and parties and just did the things their bodies felt like doing.
There were no rules, no mirrors, no trophies to win, no YouTube videos to copy. They just went to have fun, vibe out with each other, and let the music make the moves. Then later, they were like "Dang, that's pretty cool. Let's make it a thing." You, too, can make your own unique style as a dancer by first letting your body free.
Put some structure around it
It's not that you should ignore whatever training you've had so far. If anything, it's about building on top of your base of movement as you explore different pathways and pictures. Don't try to "look like Keone" or just do the footwork you've learned from House sessions, but use that knowledge and muscle memory to guide your movement.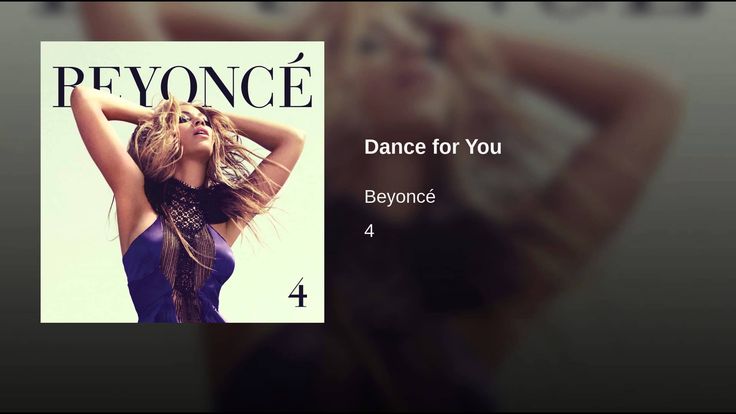 Continue refining those movements through training. Learn fundamental styles that you gravitate towards, whether it's Popping or House or Ballet or Ballroom. These drills can help shape your movement and give more direction in your freestyles, choreography, or execution. Think of your dancing as a coloring book. You color the shapes in with your own flavor, but having that outline helps define and polish your movements.
Come up with your own concoction
Did you know that Chris Martin started dancing as a b-boy? This explains why he loves incorporating floor work and how athletic his choreography is.
Did you know that Franklin Yu was/is a Popper? Hence his strong hits and isolations in his pieces.
Melvin Timtim's been training in Krump, which adds another layer of style to his choreography.
You can trace dancers' styles back to their different influences. They all have different different tastes, train under different people, and go through different experiences that make their style what it is.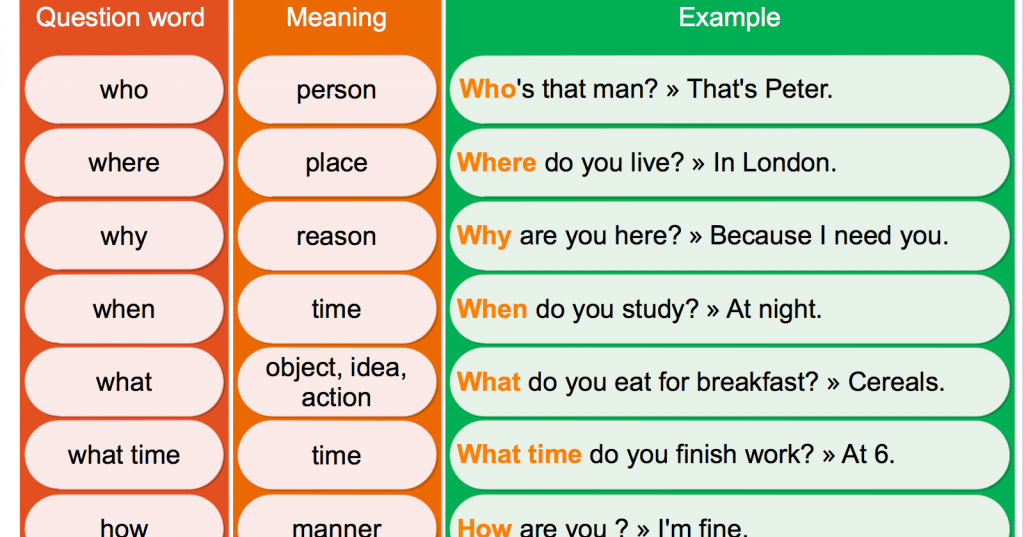 It's about using everything you have – the muscle memory your body developed from ballet training from when you were 5, choreography influence from the directors on your team, creative inspiration from those 2 am session in the parking lot...Take all of those ingredients to cook up your own unique style as a dancer!
Some choreographers' tips on developing your own unique style as a dancer
"Own what makes you, you"
Try not to confuse what you enjoy doing and how you naturally move with what looks "cool." I love the way Vinh Nguyen dances, but I don't move/choreograph like him (no one does, haha).But you can take influences from his movement and shape it to your own liking and comfort.I suggest freestyling and recording yourself to see how you move and also to have a better understanding of your body. No one can move exactly the way you do, but that's what makes you, you.
– David Lee
See Related Article: 3 Dance Tips From David Lee
"Take inventory of what inspires you"
When I think of my "style" I think of where I've been and where I'd like to go.I incorporate everything I've learned and combine that with experimentation and derivation from art to inspire me.
– Markus Pe Benito
See Related Article How To Make Your Moves Match Vocals With Markus Pe Benito
"Know yourself"
Know who you are and what you like! This is the very key, not only in dance, but life too!
– Charles Nguyen
See Related Article: 7 Exercises To Boost Your Popping Fundamentals With Charles Nguyen
"Stay a student"
First, find some sort of inspiration! Creating your own style doesn't necessarily have to be crafted 100% on your own. Every idea starts somewhere.What I like to do is to take class from choreographers I feel would help me with my vision/style.For example, if I want to work on my footwork and somehow combine it with isolation, I'll take Ray Basa's house class and then Anthony Lee's – two choreographers sharing their own individual knowledge/experience.You can find inspiration anywhere! Live in this world with an open mind, go out and explore. You'll find the puzzle pieces that make your own unique style as a dancer.
– Gina Hong
See Related Article: How To Dance Like A Bad B*tch With Gina Hong
Developing your unique style as a dancer is not an overnight process.
Creative choreography and mind-blowing freestyles and eye-catching quality of movement is born from years and years of hard work. Luckily, that hard work is also a lot of fun! Put these tips to use and have fun exploring what makes you uniquely you. T
rain your fundamentals, learn from different choreographers, and explore all kinds of moves– all on STEEZY Studio.
Sign up now to start for free!
3 Tips for How to Become a Professional Dancer
To The Pointe
Follow us to stay updated on the latest news from our school & faculty. We also aim to provide inspiration and encouragement to aspiring dancers and their families interested in learning more about the world of ballet!
Sep 29, 2021 | Ballet
Ballet dancers practice one of the oldest arts of movement in the world, one that uses centuries-old techniques to express emotions and entertain with grace on stage.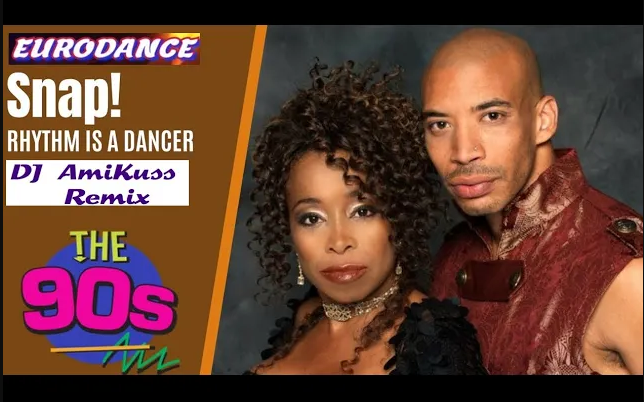 Dancers are storytellers – using a mixture of free-flowing and choreographed routines to share their narratives.
While there's no clear-cut path to becoming a professional dancer, there are ways to train your skills enough soar through an audition.
The First Steps to Take to Become a Professional Dancer
Tip #1: Train with Reputable Performing Arts Schools
Just like any other skill, education can do wonders for extending your knowledge and honing your abilities as a ballet dancer. Getting training from established teachers allows you to learn from the best of the bunch.
Training with reputable dance companies like Central Pennsylvania Youth Ballet, for instance, can help you develop your muscle memory, flexibility, discipline, and technique so that you can propel your talent to greater heights.
If you want a less traditional route, you can also get a bachelor's degree to unravel the technicalities behind choreography, production, your specific dance history, and extensive training to enhance your body alignment.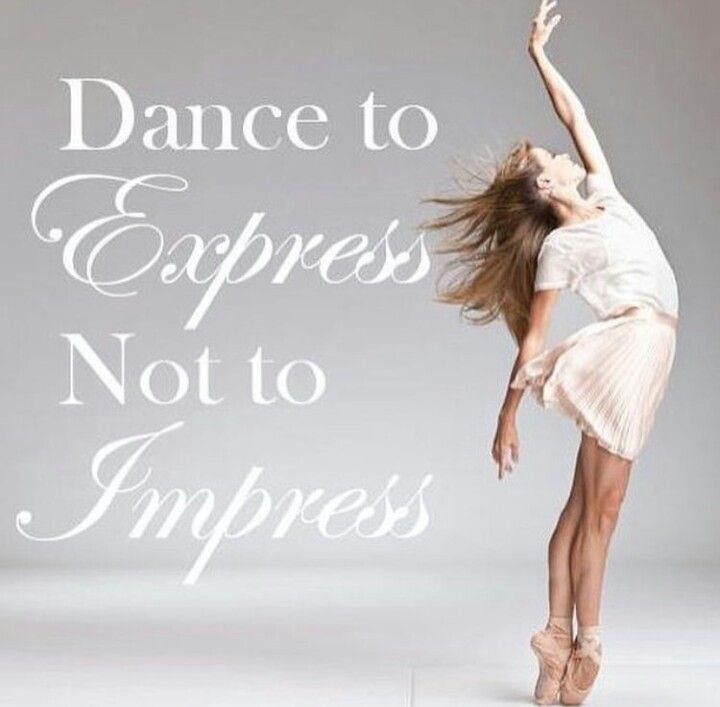 Tip #2: Explore the Expansive World of Dance and Gain Experience
Training helps build your foundation and strength but being versatile in today's professional dance world is essential. Having experience and taking classes in character, modern, and even hip-hop will help you become the dancer that a director can count on.
Tip #3: Attend Auditions to Gain Networks and Build Reputation
Aside from gaining experience from other forms, it helps to attend as many auditions as you can to build your strength in a high-pressure environment. This is closely related to acquiring more real-world knowledge on how dance works in the professional world, so you can step out of your comfort zone and boost your reputation in the process.
The Bottom Line: The Steps to Turning Your Talent into a Profession
The road to becoming a professional dancer and flourishing on stage is unique to every individual, but the steps to reach your dreams of dancing can feel clearer when you know the basics.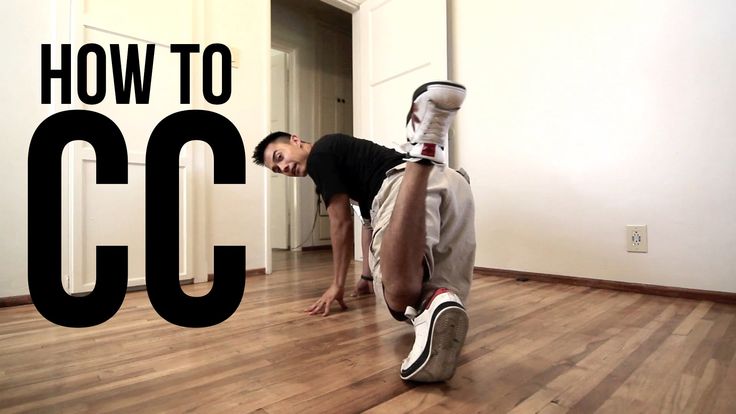 Why Choose Central Pennsylvania Youth Ballet?
Are you looking for a ballet academy in Central Pennsylvania? If so, then the Central Pennsylvania Youth Ballet may be for you!
Marcia Dale Weary founded this reputable ballet academy in 1955, so we're known worldwide for providing one of the finest classical ballet training programs.
Train with us today and see what we can do to fuel your passion!
Follow Us For More Content
← Previous Article Next Article →
Let's Start the Conversation
Send us a message today!
Other Articles
Kid's Ballet Near Harrisburg, PA

In Ballet

December 16, 2022

Your child can learn the art of ballet through dance and have fun doing it! Our in-person beginner ballet classes near Harrisburg, PA, for children ages 3 – 10 are built on an age-appropriate curriculum. […]

Ballet Summer Intensive Near New York

In Ballet

December 2, 2022

Founded in 1955 by Marcia Dale Weary, the Central Pennsylvania Youth Ballet continues to incorporate Marcia's vision for our students and for the future of ballet itself. […]

Ballet Summer Intensive Near Washington D.C.

In Ballet

December 2, 2022

Ballet is one of the most prestigious forms of classical dance, originating in the 15th and 16th centuries during the Italian Renaissance. Since its origin, ballet has remained one of the most renowned forms of dance worldwide. […]

Ballet Summer Intensive Near Baltimore

In Ballet

December 2, 2022

Dreaming of a career in ballet? Attending the Central Pennsylvania Youth Ballet's summer intensive is one way to work toward accomplishing your goals. […]

What to Pack for a Summer Ballet Intensive

In Ballet

December 2, 2022

A ballet summer intensive can be of the most formative experiences for anyone interested in pursuing ballet in a serious and professional manner. Enrolled students will explore advanced strength exercises and techniques to achieve goals and surpass their own personal expectations. […]
Thanks for Reading!
Looking for more information on issues related to the study of ballet or news about CPYB programs?
Return To Blog
where to study, salary, pros and cons
Author: Professional Guide
Updated by
Dancer is a person of art who performs rhythmic movements to music, taking part in theatrical performances, shows. The profession belongs to the type "a person is an artistic image", it requires excellent self-discipline and, of course, talent. Children who distinguish literature, physical education, music and singing from all school subjects can become dancers. By the way, the ProfGid career guidance center has recently developed an accurate career guidance test that will tell you which professions suit you, give an opinion about your personality type and intelligence.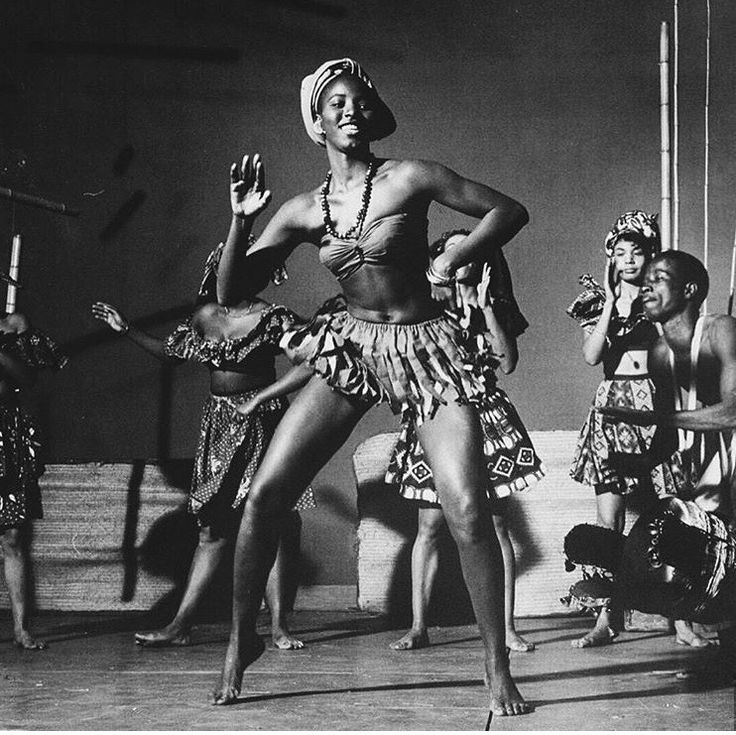 nineOl000
Best colleges and academies for dancers
Best universities
Place of work
Salary
Salary of a dancer as of December 2022
Professional knowledge
Famous dancers
Examples of companies with vacancies as a dancer
Brief description
This profession has a rich history and is closely associated with the arts. However, the success of dancers by more than 50% depends on dedication, endurance, self-discipline. A specialist can work independently, performing solo choreographic numbers, it is also worth highlighting pair and collective dances. There are a lot of types and techniques of this art direction:
ballet;
pop and folk dance;
historical dance and others.
See also:
Also distinguish styles such as street jazz, hip-hop, R'n'B, contemporary dance, street dance, etc. Dancers choose the style and type of performing arts based on their physical abilities, temperament, personal preferences.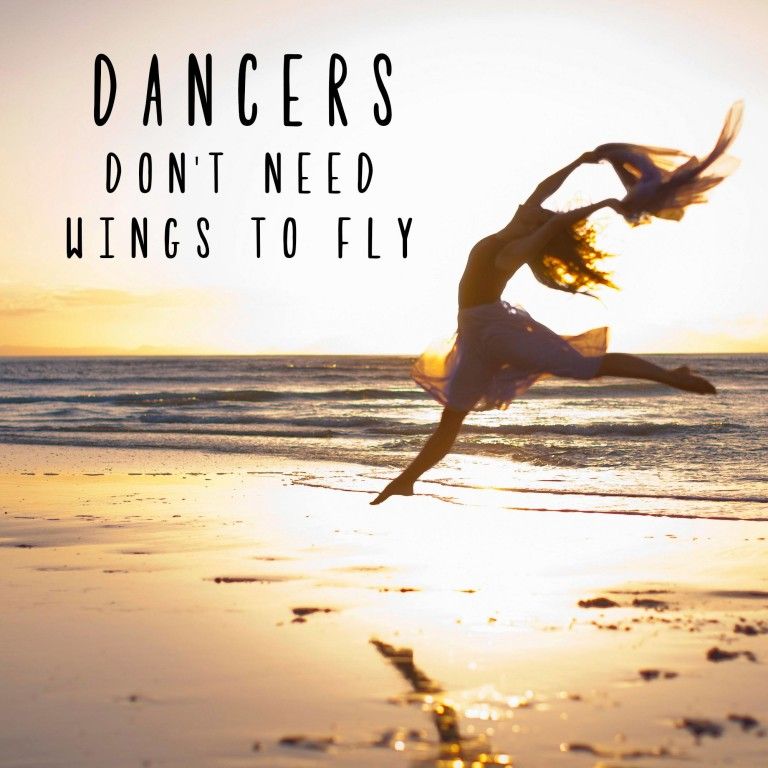 On stage, they create artistic images, convey emotions, making the hearts of the audience tremble. nine0003
Features of the profession
Anyone can become a professional dancer, but it is worth starting training in childhood. Choreographers recommend giving children to dance studios at the age of 3-7 years, which will allow them to develop good posture, plasticity, stretching, a sense of rhythm and other skills necessary for professional performance. Dancers most often work in 1-2 overlapping styles, they pay special attention to training and rehearsals, maintaining excellent physical shape. A career is short, because its peak is at the age of 15-25 years, and after 30 years, most specialists change their field of activity. They can realize their talent and knowledge in other areas, working as directors, choreographers, school teachers. nine0003
Dancers independently or under the guidance of a choreographer create performances: choice of music, sequence and rhythm of movements, costumes and image, facial expressions, plasticity.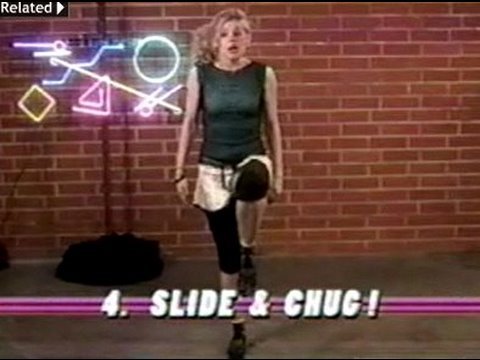 Before performing the dance, they rehearse for a long time, honing their skills. Many members of this profession often travel around their home country and travel abroad, where they give concerts. The activity is associated with certain difficulties, which leaves an imprint on the lifestyle and character of the dancer. nine0003
Pros and cons of the profession
Pros
Excellent physical development, because dancing strengthens the body and willpower.
Opportunity to work on the best stages.
Talented dancers achieve success quickly.
The profession is interesting, active and ambitious people will like it.
Opportunity to earn income from various sources, because dancers work alone or in pairs, can take part in private productions, star in music videos. nine0016
Useful business connections in the world of art.
The opportunity to change the field of activity, because dancers often open schools, give private lessons, work as choreographers - the choice of directions is huge.
Cons
High injury rate.
Serious injuries can put an end to a professional career.
Short career period.
Very high competition.
See also:
Important personal qualities
Dancers have excellent plasticity, but in this profession not only technical performance is important, but also emotionality. The dancers convey the idea of ​​the performance with the help of movements, facial expressions, so they must be distinguished by well-developed artistry. Increased efficiency, resistance to physical stress and low pain threshold are very important, because rehearsals and performances often end with sprains, dislocations and other minor injuries. nine0078 Only those people who do not suffer from laziness, negligence, and excessive self-confidence ascend to the pinnacle of success.
Dance training
Professional education can be obtained in different institutions:
schools and academies of choreography;
dance studios;
colleges;
universities.
There are no special requirements for the education of a dancer, the level of his skill is determined during choreographic tests. nine0010 It is worth starting training at a young age in order to reach a professional level. Let's consider the most interesting directions:
"The art of dance (by type)", implemented in choreographic colleges and schools. You can start training after grades 7-9, which depends on the requirements of the college;
The Art of Ballet. The direction of training is open in many creative colleges, studio schools, academies. Children who have completed the 4th grade of the school are invited to study. nine0016
You can also go to study at a university, choosing a specialty related to choreography, folk dance and other areas. Primary training can be obtained in public and private schools of choreographic art, during individual lessons.
Universities
4 years

90,000 ₽/year

12 budget places

nine0002 4 years

158,100 ₽/year

23 budget places

4 years

65,000 ₽/year

8 budget places

4 years

200,000 ₽/year

16 budget places
Best Primary Schools
Dance Quarter School.
School for children "Dancevaliya".
State 27 Dance Studio.
Best colleges and academies for dancers
ARB im. A. Ya. Vaganova.
MGAH.
MCU at the Moscow State Academy of Theater Arts "Gzhel".
School-studio (school) at GAANT them. I. Moiseeva.
KMTI them. G. P. Vishnevskaya.
Best universities
IPCC. nine0016
GITIS-RATI.
MGAH.
ARB them. A. Ya. Vaganova.
Russian State University A. N. Kosygin.
ISI.
UGAI.
SPbGUP.
AGIIK.
KemGIK.
See also:
Place of work
Dancers are in demand in theaters, film industry and organization of holidays and events. They can work as teachers, find vacancies in nightclubs, private groups - there are many options for employment. nine0003
Salary
There is no exact tariff rate in this segment, because everything depends on the style in which the dancer works, personal qualities, education, reputation and experience.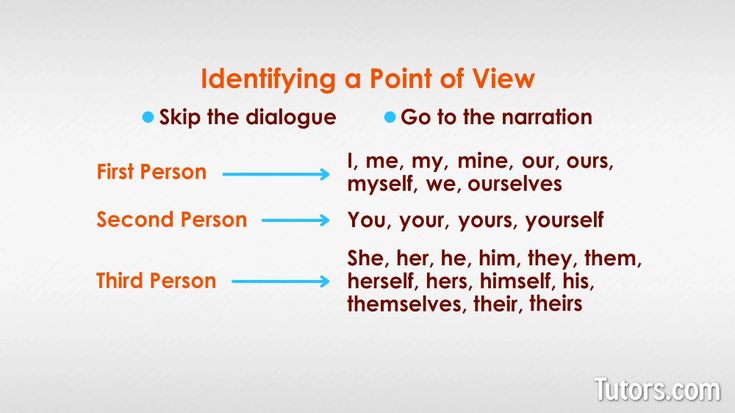 Dancers can receive a fixed salary or fees for each performance, lesson.
Dancer's salary for December 2022
Salary information provided by hh.ru portal.
Russia 25000-160000 RUB
Moscow 40000-100000 RUB
Professional knowledge
Classical choreography.
Acting.
Fundamentals of physical training.
Art History.
Foreign languages ​​(for professionals who work abroad).
Famous dancers
Karen Hardy.
Ekaterina Krysanova.
Yankovsky Vyacheslav Vyacheslavovich.
See also:
Examples of companies with vacancies as a dancer
ᐅ How to become a dancer | How do they become dancers?
Many people dream of working as a professional dancer, imagining fame, popularity and brilliance of spotlights. But how to become a dancer, what is needed for this? Let's find out!
To begin with, it is worth understanding that this is, first of all, hard work, and only a few are given to break onto the stage.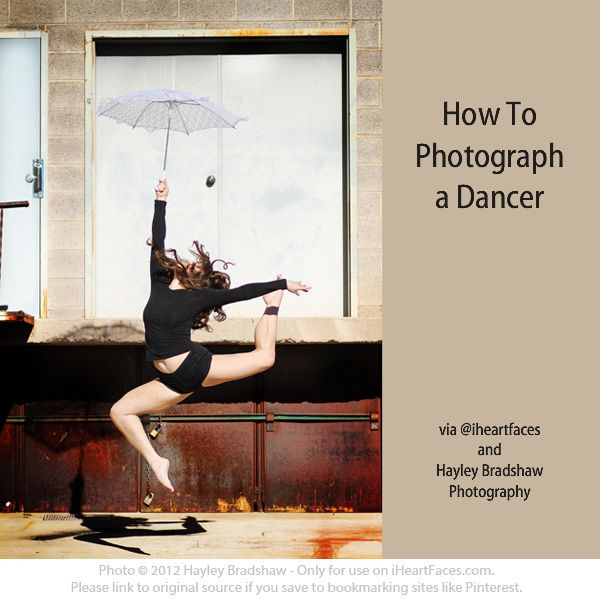 The profession of a dancer requires good physical shape and long training sessions. nine0003
  Contents:  
How to become a dancer?
How do you become a dancer from scratch?
Schools where one becomes a dancer
How to become a dancer without education?
How to become a good and successful dancer?
How to become a dancer?
Anyone can become a dancer. This does not require special education, somewhere to study, and all that is needed is to experience the pleasure of dancing. But that's if it's a hobby. Amateur and professional dancing, pleasure and work as a dancer are very different concepts. nine0003
I dream of becoming a professional dancer. How do they become dancers in general, what do you need to know and be able to do, how to start?
Unfortunately, and maybe fortunately, not all become successful dancers.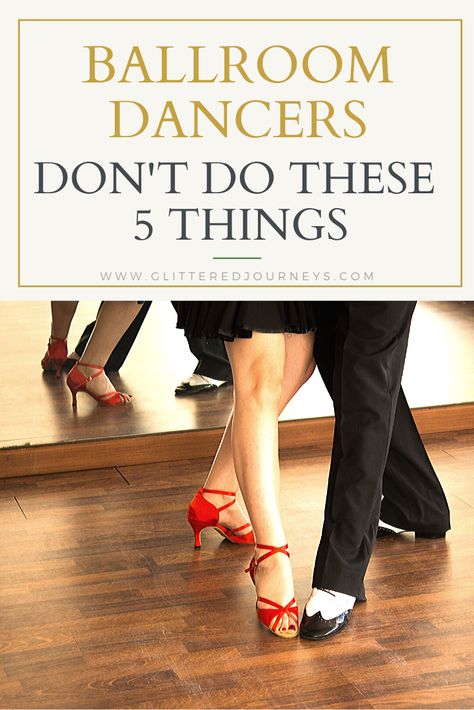 To do this, you need not only to love to dance, but also to have a confident and strong desire to improve, overcoming difficulties.
In order to reach the top in the profession, it is not so much external data that is important, but attitude to business and diligence. With these qualities, you can become a good dancer, whose performances are pleasant to watch the audience. nine0003
How do you become a dancer from scratch?
In order to become a dancer from scratch, you need to be sure that this particular job will become the work of a lifetime. Such a creative profession requires complete dedication and the ability to express vivid emotions.
In addition, you need to prepare physically and develop endurance. After all, rehearsals last many hours and take place almost every day.
Before you start mastering the profession, you need to decide on the style. nine0003
There are a huge number of them, and it is important to choose the most suitable one for yourself.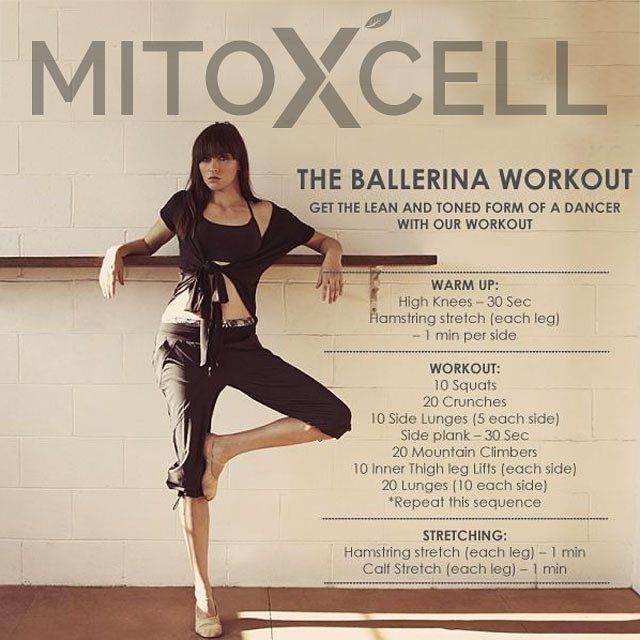 When choosing, you should take into account personal preferences and your level of physical fitness. For confidence, you can rehearse in front of a mirror.
Schools for becoming dancers
You can become a dancer after receiving a special education. To do this, you need to enter an art college or university. They are accepted here on the basis of nine and 11 classes, depending on the direction. nine0003
To enroll in a group, you need to pass a creative competition, for which you should prepare well. You also need to be ready to provide the results of the exam in Russian and literature. The exact list of subjects required for admission can be clarified at the educational institution.
Training to be a dancer in an educational institution is not yet a guarantee that you can become one.
Getting a professional education on the basis of a college or university will not yet give you the opportunity to become a dancer, but it is an opportunity to acquire all the necessary knowledge and skills.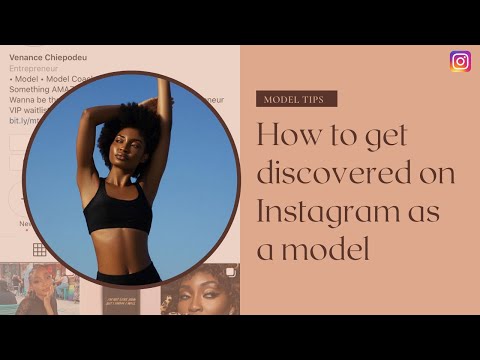 nine0003
Experienced teachers will help you develop your talent and fully reveal your creative potential. They will point out mistakes and help correct them. But a lot depends on the student. Therefore, the educational institution itself will not make you a dancer, it will only give you an opportunity.
For example, while studying, students have the opportunity to participate in many competitions and festivals, which will help them test their strength and even get a job offer.
How to become a dancer without education?
Many people become dancers without special education. For this profession, attitude and talent are much more important. If a person truly loves to dance and develops his abilities, then he will be able to achieve considerable success. It is important to understand that a couple of hours of training three times a week is not enough to become a professional dancer. You have to work hard and hone your skills.
For beginner dancers, it is not so much the technique of performance that is important, but the development of endurance and the ability to express their emotions through body language.
The presence of charisma and a bright personality distinguishes a good dancer from the rest. You need to be ready for constant hard training and strictly follow the regimen. nine0003
You can learn to dance professionally if you have good skills on your own. But it is better to seek help from professionals. To do this, there are many circles, courses and dance schools. There, in a fairly short time, you can master a certain dance style. Regular classes with a dance teacher will help develop physical endurance, learn basic dance moves, and develop talent in yourself.
Members of clubs and dance schools often get the opportunity to participate in competitions and perform at concerts. This has a positive effect on emotional mood, increases confidence and gives you the opportunity to express yourself. Achievements in competitions will be a great addition to the portfolio of a novice dancer. nine0003
How to become a good and successful dancer?
In order to succeed and shine on stage, you will have to make a lot of effort.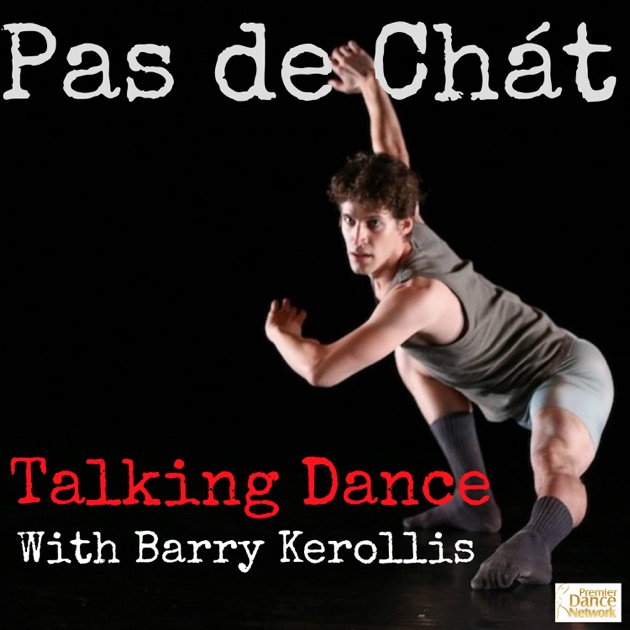 The most important qualities of a good dancer are charisma, perseverance and hard work.
The main thing is to choose this profession consciously and remember that behind the beauty and brilliance of dancers' performances there are constant training and heavy workloads.
And as mentioned above, one cannot become a dancer overnight, without proper preparation. You need to play sports and follow the necessary regimen. Only thanks to this, professional dancers cope with difficult numbers and exhausting rehearsals. nine0003
It is important to choose the most appropriate dance style for you. You can master it perfectly by completing training as a dancer in a professional educational institution. And for people who want to learn how to dance without going to college or university, there are many options for circles, courses and dance schools.
In any case, learning to dance professionally is much easier with a teacher. It will help you master all the dance moves and learn how to beautifully express emotions on stage with the help of dance.