How to be a professional belly dancer
Belly Dancer - Salary, How to Become, Job Description & Best Schools
How to Become a
The complete career guide to be a Belly Dancer: salary, job growth, employers, best schools, and education you may need to get started.
Why We Love It
4.6%

Job Growth Rate

Growing Demand

Job Outlook

Creativity Focused

Career Attribute

Flexible Hours

Career Attribute
Belly dancers perform in shows and restaurants, and at events and private parties.
They are experts in the art of Middle Eastern dance and can perform in both classical and modern styles. Professional belly dancers are also business people who market their talents to make money doing what they love.
---
What is a Belly Dancer?
The following job responsibilities are common for individuals in belly dancer roles:
Belly dance for crowds of people as part of event entertainment or formal productions
Perform both classical and modern belly dancing moves
Market dancing services in multiple ways to find new gigs and attract interest
Keep formal records of business activities, profits, and expenditures
Dance for long periods without becoming winded and while smiling
A Day in the Life
There are few employers who hire full-time belly dancers, so most professional belly dancers are self-employed. Because of this, aspiring belly dancers should be both proficient at dancing in Middle Eastern styles and educated on running a business.
While professional belly dancers spend a lot of time practicing, performing, and teaching, they also spend a lot of time marketing their services, running their businesses, negotiating pay for gigs, and organizing business files and documentation.
Professional belly dancers earn money through a variety of ways. At times, they may perform in major venues as part of concerts and other formal productions. They may perform for celebrities, or secure roles dancing in movies or television shows. However, these opportunities are not always available, so professional belly dancers also secure smaller gigs performing in restaurants, for birthday parties, or for local events. Many professional belly dancers also teach belly dancing lessons to earn additional income.
Aside from running their business and performing, professional belly dancers spend a lot of their time practicing. To stay competitive, they need to stay in shape, be able to perform a variety of styles, and execute routines perfectly.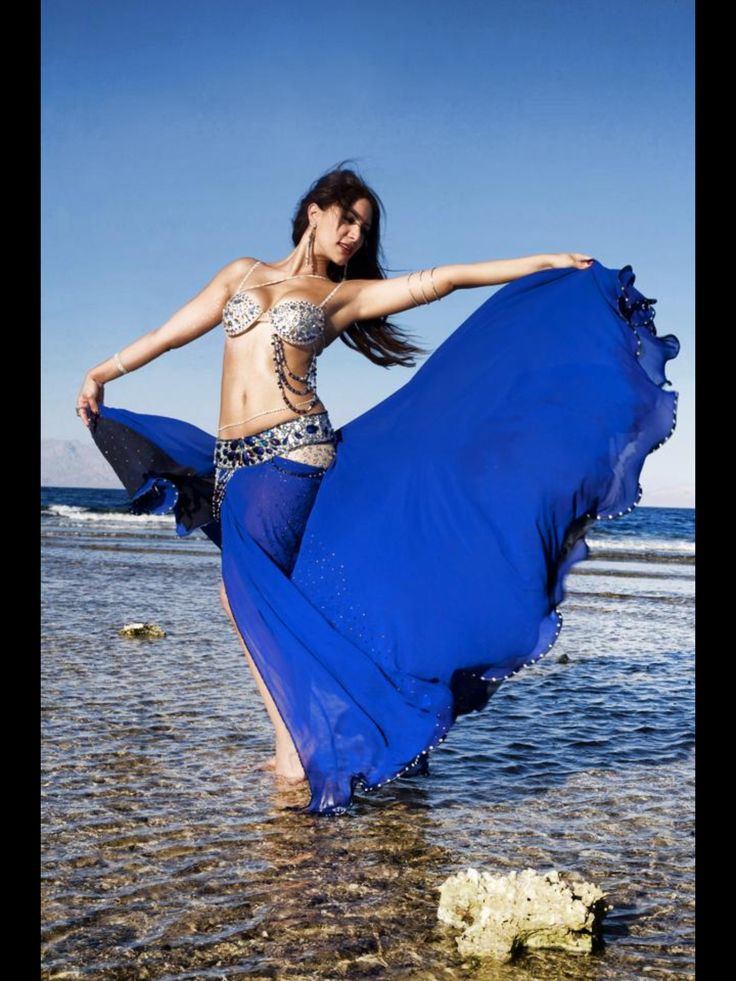 When performing, belly dancers are required to dance for long periods of time without getting winded and while maintaining a smile. The best belly dancers spend a significant amount of time practicing in order to perfect their craft.
Typical Work Schedule
Most professional belly dancers set their own hours and can choose when they want to work. They can work either part- or full-time and may be required to work any number of shifts—during the day, in the evening, or on weekends.
Typical Employers
Most belly dancers are self-employed. They run their own businesses and take on clients to earn money from performances. Some may also own dance studios and offer belly dancing or fitness classes.
---
How To Become a Belly Dancer
No formal higher education is required to become a belly dancer. Many professional belly dancers train in small dance studios or under the guidance of a mentor. While some start dancing at a young age, many others pick the style up as adults and practice, train, and perform for years before becoming successful.
Others train in the Middle East in order to learn the style directly from the source.
While excelling as a belly dancer may be more about talent, practice, and dedication, excelling as a professional belly dancer has a lot more to do with your business acumen than your dancing abilities. For this reason, many professional belly dancers find that they benefit from pursuing college degrees that offer business and marketing courses. Some pursue bachelor's degree in dance, theater, or fine arts and take business and marketing classes on the side, while others pursue associate's or bachelor's degrees in business and/or marketing.
An education in business and marketing can help professional belly dancers achieve more success in their careers because it teaches them how to run a business, how to maintain the proper documentation, and how to market their services to increase engagements. This knowledge can be critical if you plan to manage your own belly dancing business or own/operate a belly dancing studio.
---
Belly Dancer Salary Data
We've provided you the following to learn more about this career. The salary and growth data on this page comes from recently published Bureau of Labor Statistics data while the recommendations and editorial content are based on our research.
National Anual Salary
Low Range
---
Average
---
High Range
---
National Hourly Wage
Low Range
$9/hr
Average
$18/hr
High Range
$33/hr
How do Belly Dancer salaries stack up to other jobs across the country? Based on the latest jobs data nationwide, Belly Dancer's can make an average annual salary of ---, or $18 per hour.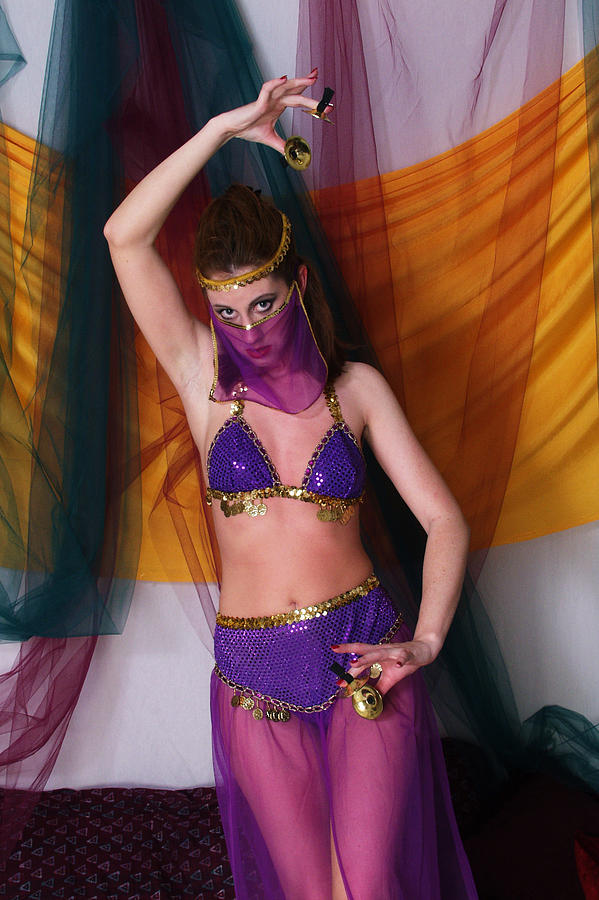 This makes it an Above Average Salary. On the lower end, they can make --- or $9 per hour, perhaps when just starting out or based on the state you live in.
Salary Rankings And Facts
---
Highest Education Among Belly Dancers
0.5%   Doctorate
4.3%   Masters
17%   Bachelors
10.6%   Associates
29%   College
26.7%   High School
11.9%   Less than High School
---
Job Growth Projections and Forecast
2014 Total Jobs
13,000
2024 Est. Jobs
13,600
Job Growth Rate
4.
6%
Est. New Jobs
600
How does Belly Dancer job growth stack up to other jobs across the country? By 2024, there will be a change of 600 jobs for a total of 13,600 people employed in the career nationwide. This is a 4.6% change in growth over the next ten years, giving the career a growth rate nationwide of Below Average.
Growth Rankings And Facts
---
What Companies Employ The Most Belly Dancers
| Industry | Current Jobs | New Jobs Needed | % Increase |
| --- | --- | --- | --- |
| Self-employed workers | 2,000 | 100 | 0% |
| Drinking places (alcoholic beverages) | 1,700 | --- | --- |
| Other schools and instruction; private | 900 | 200 | 0% |
---
Want To Be a Belly Dancer? Get Started!
Generate your free SmartPlan™ to identify colleges you like, and potential ways to save on a degree or certification program toward your career with courses, offers, and much more!
Enroll Now and Get Started
or Learn More →
Becoming a Professional Belly Dancer
Are you thinking about "going pro"?  Or do you already have a few paid gigs under your (beautifully beaded) belt, but realize you got into this a bit unprepared?  Here are my top ten recommendations for you.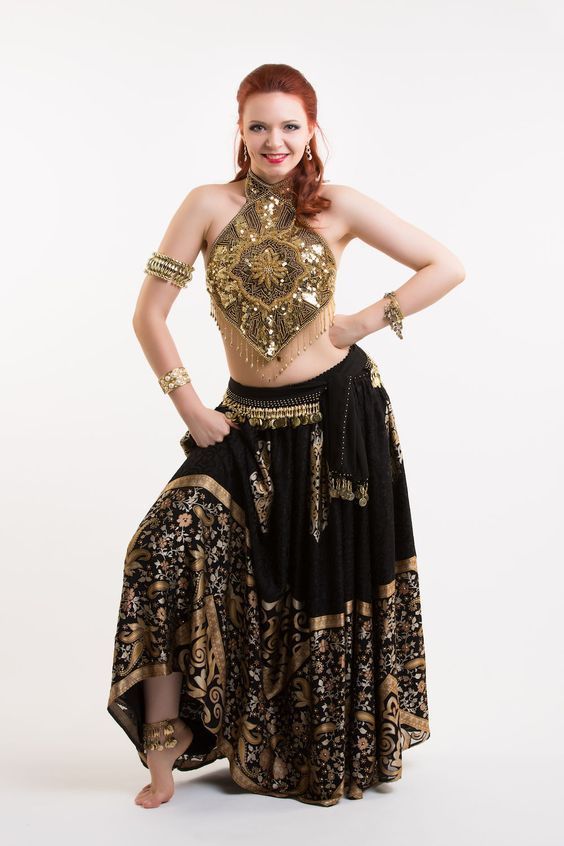 (I'm assuming you don't have an amazing teacher who has already prepped you appropriately.  Lucky for you, if you do!!!!)  If the thought of dancing professionally brings up thoughts of $$$$$, then skip to #10.
Just to get this out of the way - If you have taken less than a year of belly dance classes, get back to class. You aren't ready. How much longer should you take classes?  Keep reading . . .
1. Find a mentor and schedule some how-to-be-a-professional private lessons immediately. Yes, private lessons are not inexpensive, but it's important to make this investment. Even if you have been dancing for a long time, that doesn't mean you are prepared for professional gigs. Not sure where to look? Ask for recommendations from other dancers. Don't have anyone in your area that qualifies? Seek out an online mentor. Your mentor should be supportive, but honest. Ask for guidance about professional rates, undercutting (preventing it, not doing it!), handling an audience (including receiving tips), working at restaurants, booking private parties, and how to structure a 15-20 minute set.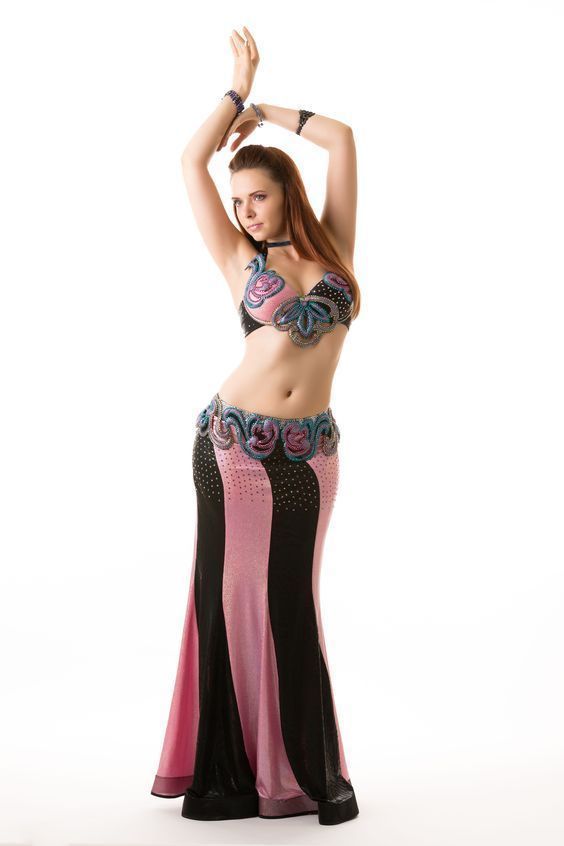 Arrange for video critiques.
If finding a mentor seems impossible, at least become connected with dancers all over the world through various internet groups (Biz of Belly Dance on Facebook). Read through as much as you can, then ask for guidance. You can even glean many helpful tips from Michelle Joyce's "Secrets of the Stage" DVDs (there are three).
2. Do an honest self-assessment of your skills. Are you able to perform with a veil? Finger cymbals? Cane? Sword (or other balancing prop)? Can you dance to Oriental entrance music, traditional dance classics*, baladi, Saidi, drum solos, and pop music in the manner that each genre suggests? Are you able to dance continuously for at least 20 minutes without becoming winded, while smiling and looking glamorous? This thread on Bhuz.com has some great suggestions for restaurant gig preparation.  Film yourself dancing for at least ten minutes, in costume, and watch it carefully and honestly. (Now do it again with people walking through your dance space, preferably while carrying trays of food or drinks, and other obstacles such as a toddler who wants to dance with you and an oil spot on the floor.
 Ha!)
3. Learn as much as you can about Middle Eastern music. We can't do this job without it! Not only that, but musical knowledge is essential for structuring engaging performance sets with authenticity and variety. Shems has put together incredibly helpful information about the various parts of a performance. 
4. Purchase at least two professional quality costumes and adjust them to fit you perfectly. Again, this is an investment in your new business venture. While the quality of your dancing, your business ethics, and ability to engage your audience are most important, you must look the part. Spend as much as you can afford, whether brand new or gently used. You don't have to spend $900 on a high-end designer costume, but the under-a-$100 items that pop up on eBay and elsewhere likely won't cut it. Select costumes that you LOVE to wear, flatter your figure, and are suitable for typical pro gigs such as restaurant performances and private parties.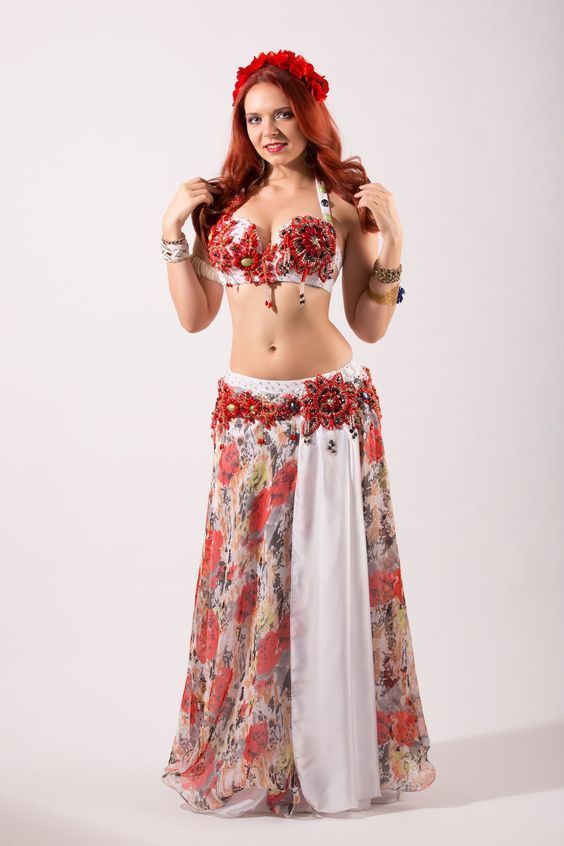 It's very important to make sure your costumes fit you as perfectly as possible.  Gapping bra cups + skirts shifting or sliding down = looking unprofessional.
5. Educate yourself about the going rates for your area and charge accordingly. Samira Shuruk's "Rates by Region" page is an excellent resource.
6. Make connections with professional dancers and teachers in your area.  Become friends on Facebook or through other social networks, support their events, and go to their gigs (tip them well, but DON'T dance for too long if they get you up during audience participation. I honestly don't care about this, but some dancers do.)
7. Establish a website, social media presence, and order professional business cards.  There are so many inexpensive (or even free, but watch out for too many advertisements) options available for both.  You'll want cards to leave with restaurant owners, give to customers, and connect with other dancers and you'll want someone searching your geographical area on the www to find you.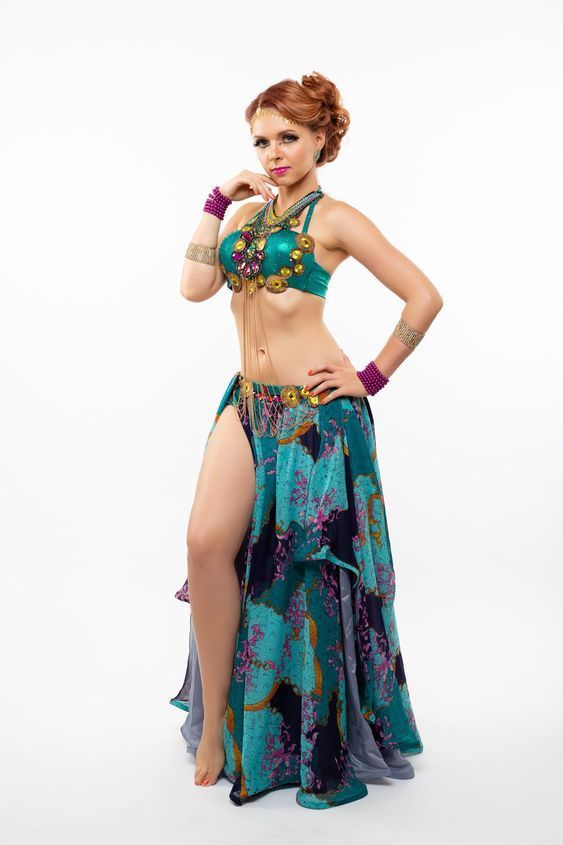 You'll need photos for your cards and site. Use the best photo of yourself that you have that represents your performance style. If you can't afford a professional photo shoot, have a skilled friend take lots and lots of photos of you in full costume and make-up, either posed or during a performance.
A note about gig sites: I'm on the fence about these. They have become overrun with dancers who are undercutting and potential clients that really don't know what they're looking for and/or don't want to pay going rates. My advice is to participate in them cautiously and stick to your rates.
8. Read up on ethics for professional belly dancers. Suggested articles: Fair Rates (Samira Shuruk), Business Tips (Shira), Do's and Don't's (Schadia of Atlanta)
9. Set up a way to track your dance income & expenses. If you use an accountant for your taxes, consult him/her on the best method for this. Otherwise, log all income (even cash payments) and keep your receipts.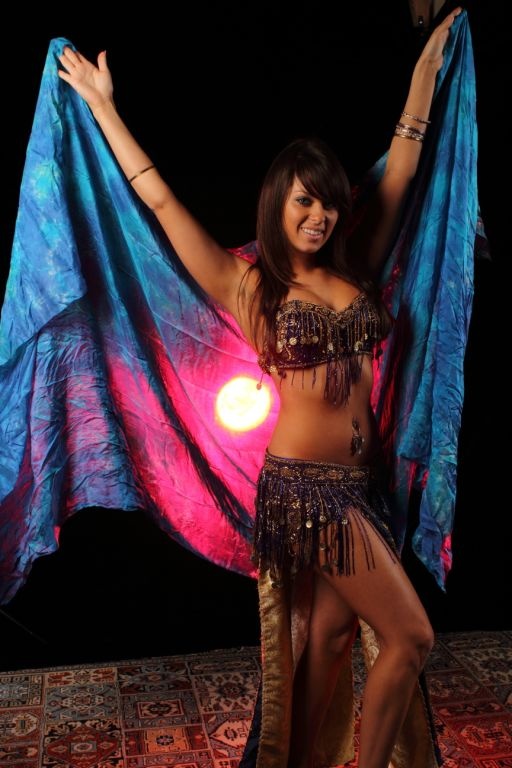 If you want to call yourself a professional, you need to be honest with the IRS and keep everything legitimate. You'll probably be spending much of it on business expenses and will be eligible for deductions (speak with a tax professional about filing a Schedule C along with your 1040.)
10. Don't do this for the money.  Seriously. I really mean it. To get started, you need to invest in costumes, veils, props, music, jewelry and other accessories, cover-ups, business cards, and make-up. This is going to run you a bare minimum of $600. (Remember, you have to spend money to make money.)  It's going to take you more than one night's worth of gigs to recoup those expenses and by the time you do, you'll probably realize you need to spend more on higher-quality costumes that will withstand wear-and-tear of regular gigging and still hold their shine.  Yes, there are dancers who can make at least a partial income from gigs, but they are in large cities with many restaurant & private party opportunities, usually teach several dance classes (or even fitness) a week, and are really, really GOOD.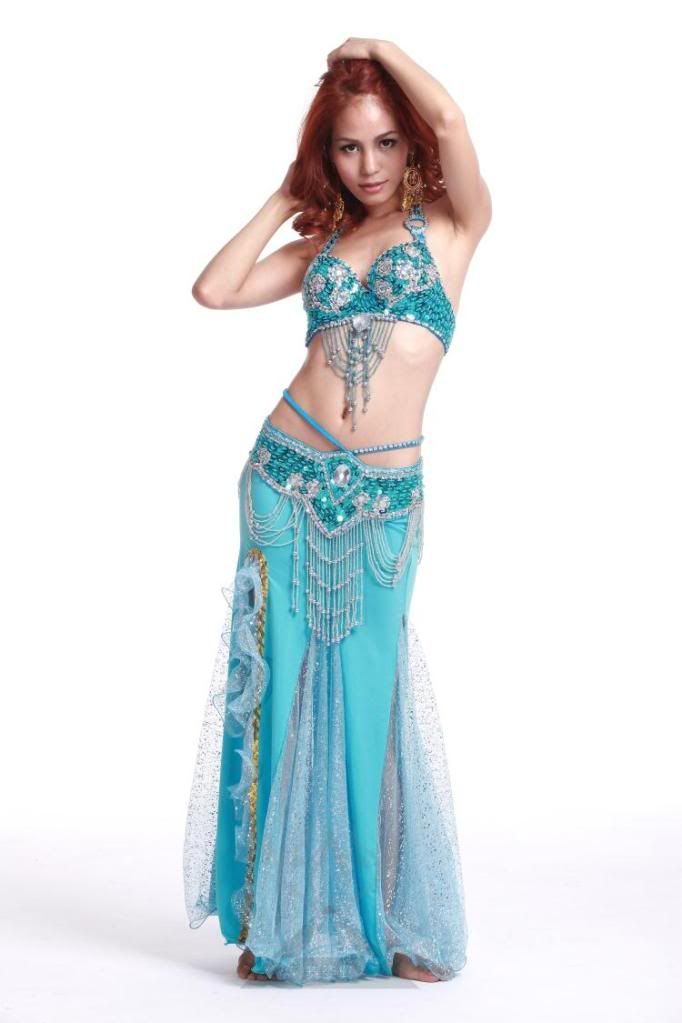 Plus they already have years of experience.
Well, think you still want to do this?  Yes? Great. Then BE professional. It may take a while to get all your ducks in a row, but make it a priority before you seek out any (more) professional gigs. Walk the walk, talk the talk. Keep learning and growing. How we behave while calling ourselves professionals affects belly dancers all over the world. Sounds exaggerated, but it isn't.  I'm trying to do my best to represent us well.  I hope you'll do yours!
How to learn to dance? - video hip-hop, modern dance, club dance lessons, dance lessons online video
Beginner's fears
generously endowed with complexes and nervous tics. A couple of years later I took first place in the competition, and five more years later I performed on stage. I studied without fanaticism, and I didn't have an incredible talent - I just got great pleasure and easily overcame the fears that definitely stop many of you:
Fear #1: "I have no hearing and no sense of rhythm.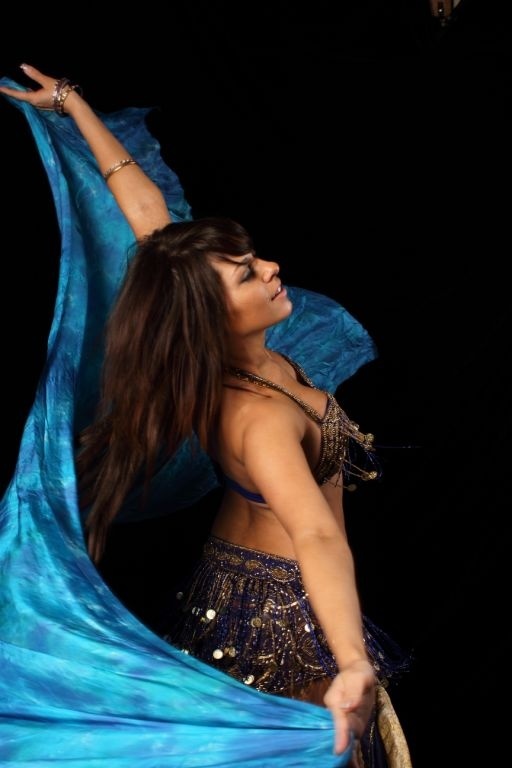 " If you cannot distinguish the note E of the first octave from F of the second, I sympathize with you very much. You will never become an outstanding pianist. But as a dancer - easily: hearing has little effect on the speed of learning. The sense of rhythm is indeed very important, but it is perfectly developed with the help of dances, especially modern ones.
Fear #2: " I'm too old." Again, age only matters if you want to be a professional dancer and you're 10 years old (you should start at 5-6). An amusing study conducted a year ago by the University of Hertfordshire found that dancers in their 40s are much more relaxed and confident than those in their twenties, and therefore learn quickly and easily. "There is nothing worse than a very young group," says Anna Moiseeva, a teacher of classical choreography at the Tais school. "Everyone evaluates each other, terribly complexes and, as a result, quickly leaves the race."
Fear #3: " I'll be the worst in the group.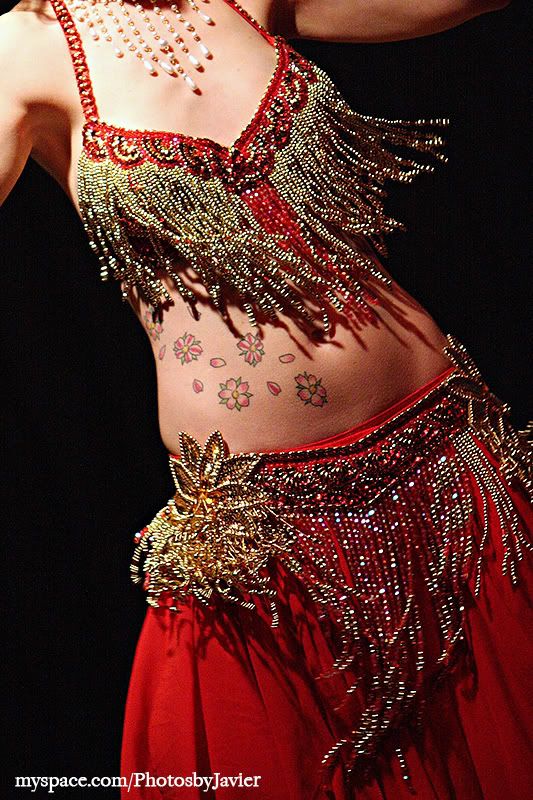 " I will reveal a terrible secret: adults with a similar lifestyle and without a sports and dance background have almost the same ability to dance. "After only five or seven group sessions, some students jump ahead," explains Maria Khmelnitskaya, a dance movement therapy specialist. - And all the rest continue to develop at about the same level. In a word, someone always discovers outstanding abilities, but very rarely there is a complete absence of them.
Fear #4: "Dancing is very expensive and troublesome." If you want to dance seriously and professionally, you will have to pay for master classes, concert costumes, travel to foreign festivals. But if the goal is only pleasure, then dancing is a very budgetary activity. Sometimes you need expensive professional shoes, but they will last a long time.
Five tips for those who want to learn to dance
So, we have dealt with our fears, now let's act.
The first point here is predictable: get your butt off the couch. And then do five more simple things.
1 . Choose a style. Play instant associations (the exercise is described in the text "How to develop intuition"). Write "dance" on a piece of paper, and then five words that come to mind first. If it will be, for example, "sea, skirt, guitar, sun, passion," Latina will probably suit you. Be sure to read our program articles: "How Dancing Changes the Body", "Which Style of Dance to Choose", "The Influence of Dancing on the Psychological State of a Woman".
2. Don't delay because you can't find a school . You can start dancing at home, and do it fully. One of my acquaintances, the star of the Moscow flamenco scene, has never been to a "live" lesson in her life: she learned only from the video. Indian dances, hip-hop, belly dance, latin, modern club dances - choose and start.
3. Be beautiful. Regardless of where you study, in the studio or at home, you need to come to the first classes very smartly.
You are not moving very gracefully yet, so you need to create a beautiful affirming picture on your own. No old T-shirts and leggings! If you dance Latina, put on a skirt and make up. For hip-hop - tight top and hat. I repeat: even at home, and especially at home.
4. Don't look for a partner. Even if you want to learn how to dance in pairs. Many do not dare to go to the hustle or tango because of the lack of friends and husbands. Firstly, at school they will help you with a couple. Secondly, you can dance without it. A great example is our Latina for Beginners, with which you can learn solo salsa (seemingly an oxymoron).
5. Dance for yourself. Almost any dance makes us socialize: make new acquaintances, go to discos, talk a lot and perform. On the one hand, it's great. On the other hand, this is what many are afraid of. Remember: you can not go to clubs, not drink tea with new friends after each workout. Do not tell your friends that you went to the dance, otherwise they will torture you with requests to "show something".
Let dancing be your secret power like Superman! No clubs and scenes are needed. Believe me, one fine evening you will start dancing in an empty street. And get almost the greatest pleasure in life.
Would you like to learn to dance at home?
In the fitness video library "LIVE!" you will find video lessons and classes in a variety of dance styles: Latin for beginners , modern and club dances , Indian dances and belly dance for beginners , hip-hop , dances for women » and much more! Don't miss the moment to learn how to dance at home with the online lessons from LIVE!
Is it difficult to become a dancer at 30?
Is it difficult to become ...
10 answers
Remove
#1
#2
#3
Guest
Who do you prefer to look at, a young girl or a fat woman?
#4
#5
9000 Well, yes, I've seen how many such dreamers I've seen "I'll do this and that, I'll just throw off those extra pounds"))) So they throw off until retirement, and in retirement they wave their hand at dreams.
))) So, the author if you want to dance - no problem, go to study, but know that you will dance only for yourself.
#7
Pie with cutlet
Belly dancing is not ballet, so there are chances, of course. Moreover, in this form, internal eroticism is important, which at the age of 30 a woman, as a rule, has more than at 20 years old. But I agree with the fourth guest about the dreamers to lose weight and start a new life. In general, the author you need to start working. Not from Monday, but directly from today, from now. Sign up for dancing and lose weight at the same time.
#8
They call themselves dancers, but in fact they twitch to
music.
#9
#10
Elsa 9004 Of course not late,)) We had a 36-year-old girl who danced.