How much do utah jazz dancers make
Utah Jazz Dancers say they still don't make a living wage, despite claims of policy changes
While players on the Utah Jazz sign multi-million contracts, another group of athletes, relegated to the sidelines, says they are struggling to bring in enough money to pay the rent.
The Utah Jazz Dancers, like the basketball players, are athletes in the highest level of their field. And yet, according to a Yahoo Lifestyle report, the dancers say they are being paid so little that they have to work second or even third jobs just to get by.
That's just one of the accusations the exposé has thrown at the world of cheerleading in the NBA. Jazz Dancers, they claim, are pushed into eating disorders and benched if they gain weight.
Representatives from the Utah Jazz have categorically denied the accusations in the article, characterizing the women's stories as a thing of the past. In 2012, a spokesperson says, the organization "re-evaluated the program to ensure that it creates a positive and healthy work environment.
"
But members of the Utah Jazz Dancers themselves are continuing to report that they have to work a second job to make ends meet.
Inside the world of the Utah Jazz Dancers
Jazz Dancer Crystal Armstrong, in 2005, has her stomach measured by a trainer. According to former Jazz Dancer Sydney Sorensen, cheerleaders who had put on weight would not be allowed to perform. (Photo: Jeffrey D. Allred, Deseret News)
The Jazz are just one of many teams investigated in Yahoo's report, which interviewed 15 former NBA cheerleaders about the conditions on the job.
Their report is nothing short of scathing, accusing NBA cheerleading coaches of "brainwashing" their dancers, paying them little more than "gas money", and harassing the women for their weight to the point that some women described throwing up their meals just to keep trim.
Women who'd worked with the Jazz spoke with Yahoo in disproportionate numbers. Of the fifteen women from all over the NBA who came forward, three were former Utah Jazz Dancers, and some of their stories were deeply concerning.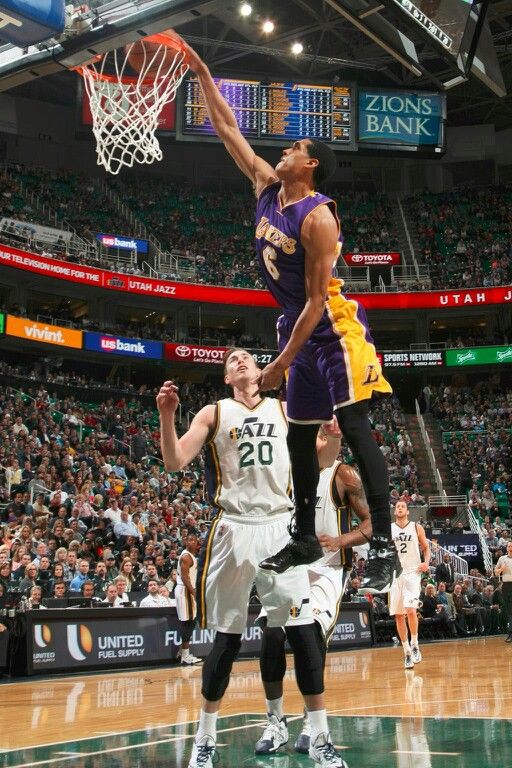 "We got weighed monthly; that's what messed with me most," Sydney Sorenson, who danced for the Utah Jazz from 2009 to 2012, told Yahoo.
If a woman had gained weight, Sorenson says, she wouldn't be allowed to perform. That pressure pushed the dancers into some dangerous behavior.
"I came up with all these methods to weigh in smaller, like not eat anything solid for a week," she says. "Point blank, I would say that I definitely had an eating disorder."
Pay was another major point of contention. 14 out of 15 cheerleaders said that they worked a second job to make ends meet, with one former Jazz Dancer, Madison Murray, saying: "I had three jobs. I was getting up at 4 a.m. and working until 11:30 p.m."
Sorenson, for her part, told Yahoo that she filed for unemployment because she couldn't find time to make money while working for the team.
"I kind of crashed and burned," she told Yahoo. "It had a huge effect on me."
The Utah Jazz has declined to answer questions about the article.
When KSL Newsradio's Dave & Dujanovic invited a spokesperson to participate in an interview, they replied by repeating their statement, which reads, in full:
The Jazz dancers are valued employees for their work as part of the game night experience and many hours spent as community ambassadors. In 2012, our organization reevaluated the program to ensure that it creates an appropriate work environment, adheres to the fair labor standards act and aligns with our culture. Our dance troupe is now under the direction of a former Jazz dancer.
Dancers still don't make enough to pay the bills
More than a hundred Utah Jazz Dancer hopefuls audition for a spot on the team. July 8, 2017. (Scott G Winterton, Deseret News)
Despite the Utah Jazz's statement, however, the words of the Jazz Dancers themselves suggest that, when it comes to money, little has changed.
Alisha, a member of the Dancers' current line-up, states in her profile on the site that the Dancers still aren't making enough money to pay their rent, saying: "We all work other jobs or go to school.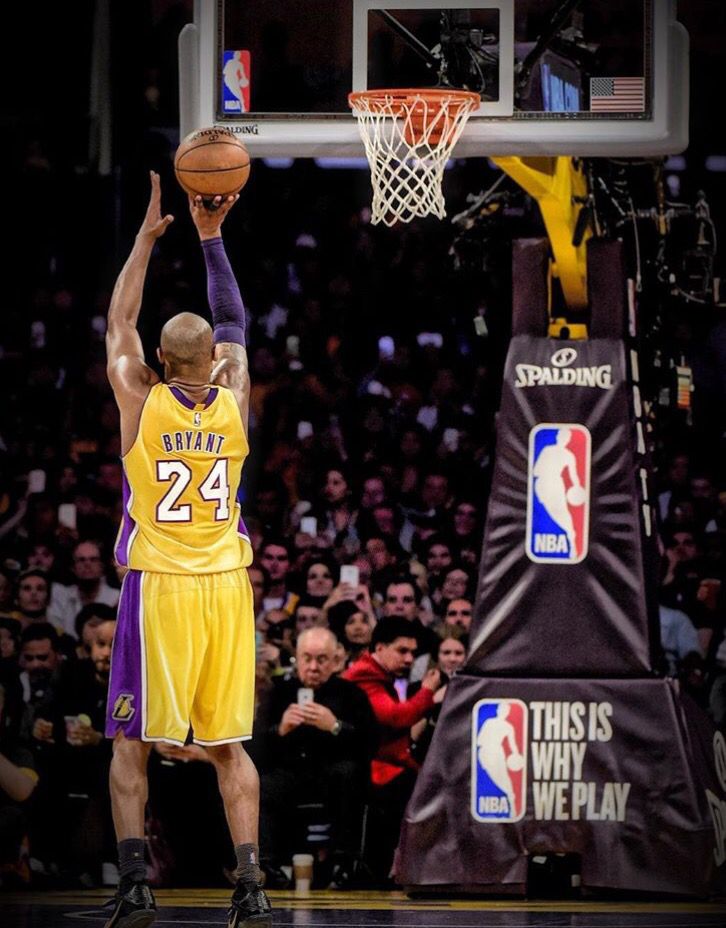 "
The Jazz themselves seem to back up her claims. Directly on the audition application, they warn that "most girls are students or have other jobs", making it clear that, whatever these women are being paid, it isn't enough to live on.
It's not easy to hold a full-time job while performing on an NBC cheerleading team, dancers say, and it affects their lives. Nine of the eighteen of the women on the team, directly on their official profiles, call managing the time commitment with their other obligations the "hardest part about being a Utah Jazz Dancer".
It's hard to pin down exactly how much they earn, but in the most recent salary disclosure we could find, released in 2002, Jazz Dancers were being paid just $25 for a four-hour practice and $45 for six hours of work during a game.
As an hourly rate, that worked out to little more than a dollar over minimum wage.
"It's just crazy," former Jazz Dancer Jennifer Stagg told KSL TV's Caitlin Burchill. "My babysitter makes more money than I made as a Jazz Dancer.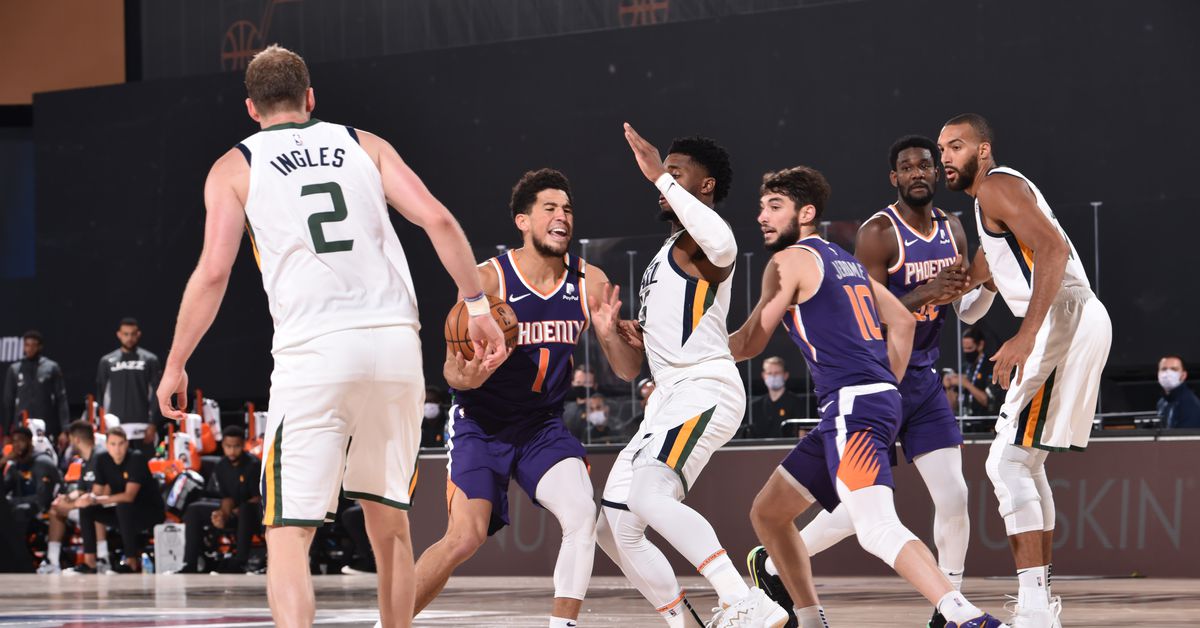 "
The Utah Jazz have assured us that those salaries have changed since then. When KSL reporters asked for clarification on how their wages changed in 2012, a spokesperson provided us with this statement:
"Instead of flat fee, we pay an hourly wage for time dancers spend at practice, games, traveling to official events or making community appearances."
Unfortunately, we haven't been able to get an exact figure for that hourly wage. But again, the Dancers' own comments tell a very different story.
More to the story
When KSL Newsradio's Dave & Dujanovic talked about this story, Dave said that he'd talked to Jazz Dancers about the pay before.
"They seemed resigned to the facts," Dave said, "and that's terrible."
If you missed the show live, you can still catch everything they had to say on the Dave & Dujanovic podcast:
Dave & Dujanovic can be heard weekdays from 9 a.m. to noon on KSL Newsradio. Users can find the show on the KSL Newsradio website and app, as well as Apple Podcasts and Google Play.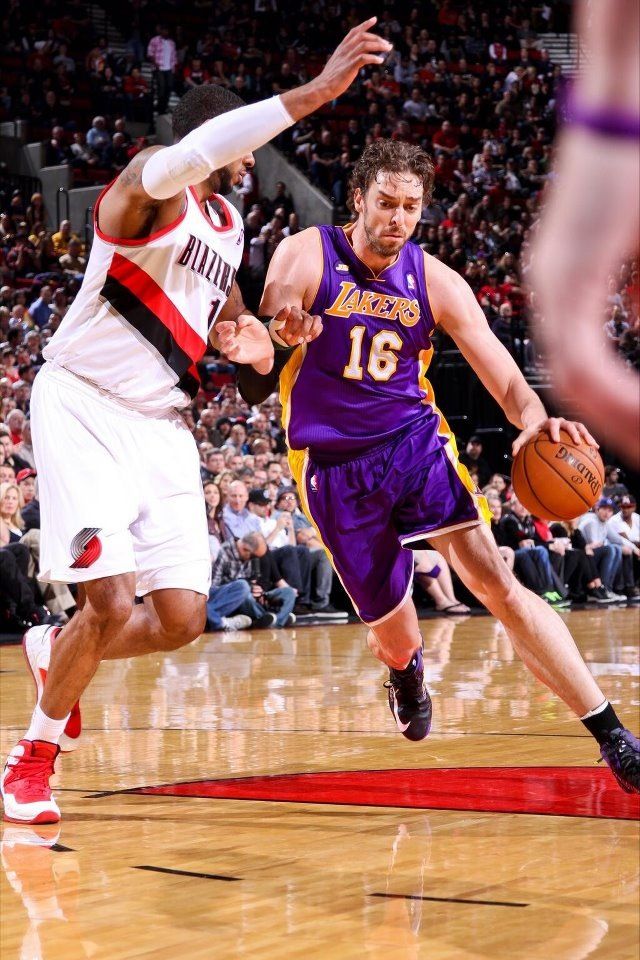 NBA 21/22 season: How much does a cheerleader earn?
Cheerleaders have become part and parcel of NBA games, but they are not quite like the cheerleaders who take part in competitions, participating in difficult athletic routines that involve tumbling and complex, dangerous sequences.
NBA cheerleaders are basically attractive dancers in skimpy outfits who provide entertainment and cheer the team on during games or represent the team in events.
While the men on the teams they represent earn millions of dollars a year, the best-paid women on the floor are lucky to earn a few hundreds per appearance.
Other NBA stories:
Danielle Scott becomes 6th woman to referee full-time in the NBA
Simmons returns to 76ers practice, will play 'when he's ready'
Top 10 contenders for the NBA championship
The demands on an NBA cheerleader
These cheerleaders need to have dancing skills, and be familiar with contemporary hip hop, Zumba, and belly dancing.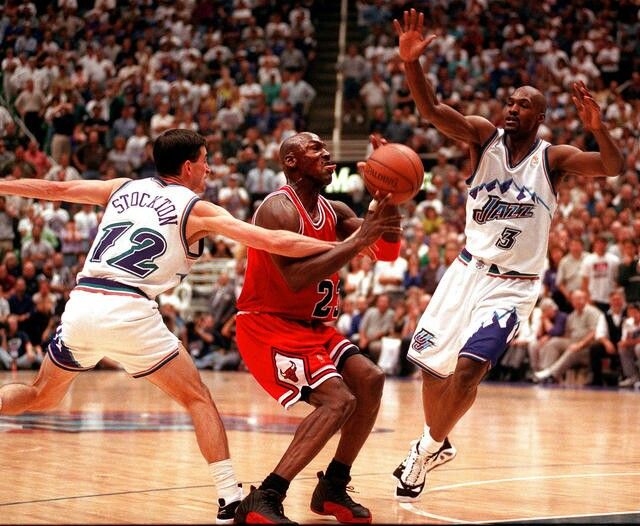 They also have to be physically fit to be able to cope with the rigors of rehearsals and performances, and of course, to look good in their revealing uniforms. Reports indicate that some of them have been pressured to lose weight and comply with weight restrictions.
They put in hours of practice to perfect their dance routines, and they also need to have a flexible schedule as they need to be present for events to promote the team.
Cheerleaders' cheerless pay
According to an ESPN report in 2017, NBA cheerleaders earn between $75 to $150 per game. Not bad for a few hours of work, you would think, especially when you compare it to the minimum wage of $7.25 per hour. Peanuts though, if you compare it to the people they are sharing the court with.
The pay has increased a little since then, maybe as a result of lawsuits filed by former cheerleaders regarding their low salary. The first lawsuit by an NBA cheerleader for low pay was filed in 2015 by Lauren Herrington against the Milwaukee Bucks, which the team settled.
There have also been similar cases filed by NFL cheerleaders.
Headline: "NBA Cheerleader Files Lawsuit Against Basketball Team for Alleged Low Pay." At $65 per game, there's nothing alleged about it.

— Ben Bolch (@latbbolch) October 28, 2015
Professional basketball dancers these days get paid between $200 and $650 per game, with bonuses if their team makes it to the playoffs. Some perks include free tickets and free arena parking.
The highest paid NBA dance squads
The best paid cheerleaders work for the New York Knicks and the Atlanta Hawks, with a rate of $650 per match and a bonus of $2,000. This comes out to around $35,000 a year.
Next on the list are the women who dance for the LA Lakers and the Boston Celtics. They pocket $600 a game with a $1.500 bonus. The annual rate is approximately $30,000.
Among the lowest-paying squads are the Philadelphia 76ers, Orlando Magic, and Phoenix Suns, with a payout of $200 per game and a $700 bonus, for a total of some $15,000 per year.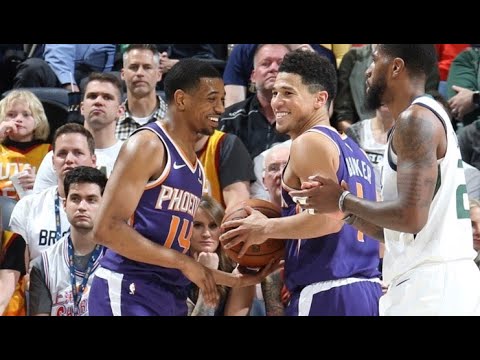 Cheerleaders' salaries are highly unlikely to go anywhere near the pay of the players that they are cheering on. (After all, Kyrie Irving can apparently afford to miss out on around $200 million for his decision to remain unvaccinated.)
But they can at least continue to use the courts (the ones used for legal matters, that is) to push the bar a little way up and sue for the pay that they believe they deserve.
How much do Lakers girls make? – Celebrity.fm
This comes out to about $35,000 per year . Next on the list are women who dance for the Los Angeles Lakers and Boston Celtics. They get $600 per game with a $1,500 bonus. The annual rate is around $30,000.
Related to this, how much does a water boy make in the NFL?
On average, NFL drivers make $53,000 a year (according to Stack.com). However, this is only a salary for beginners. For professionals, their salary can be higher than any other highest paid NFL water boy.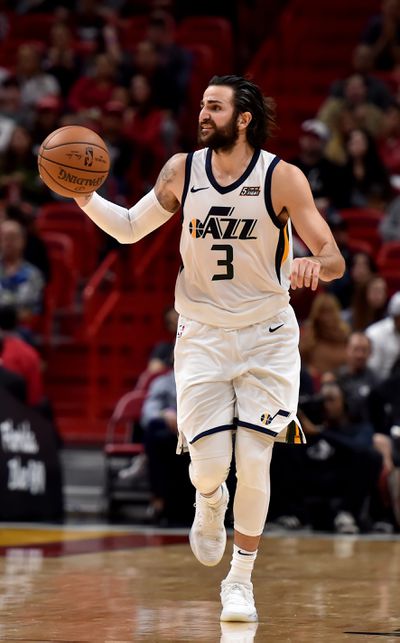 Then how much do Charlotte Hornets dancers earn? In 2017, cheerleaders earn between $75 and $150 per NBA game, according to ESPN. Many consider this to be a great reward for a 3 hour match. However, once you know everything related to their work, this amount of money may not seem like a good payback.
How much do NBA janitors earn?
Mop Boys earn between $60,000 and $90,000 depending on their qualifications and experience. NBA teams can pay more or less to each mop boy depending on their skills. Sometimes the mop boys get paid after each game based on an hourly rate.
Afterwards, how much does Benny Ox earn? Benny the Bull of the Chicago Bull
Chicago Bulls NBA mascot Benny the Bull is one of the most famous NBA mascots in all professional sports. And it's no surprise - NBA mascot Benny earns roughly $200,000 a year and has been entertaining fans at Chicago Bulls home games since 1969!
Content
How much does an NFL water girl make?
How much does an NFL water boy make? According to stack.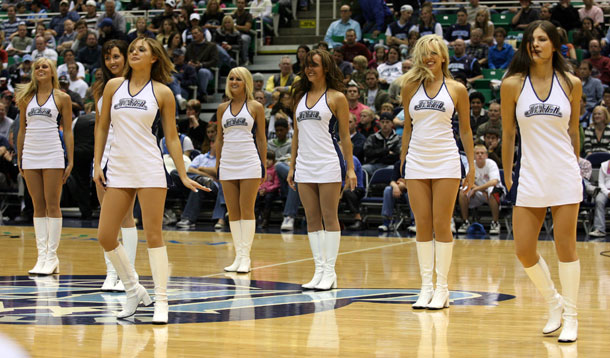 com, the typical starting salary for a water boy is $53,000 per year.
How much does a ball boy make in the NFL?
Salary Ball Boy
| | Annual salary | Weekly pay |
| --- | --- | --- |
| Best earnings | $53,500 | $1,028 |
| 75th percentile | $41,000 | $788 |
| Medium | $36,345 | $698 |
| 25th percentile | $23,000 | $442 |
How much do Denver Nuggets dancers earn?
So how much do NBA cheerleaders make? The median salary for dancers working in spectator sports, including NBA cheerleaders, is $14.58 as of May 2017. NBA cheerleaders are usually paid a per-game stipend, with more earned for championship games and special events.
How much does an NBA Waterboy make?
The average NBA water boy salary ranges from $53,000 to $58,000 per year.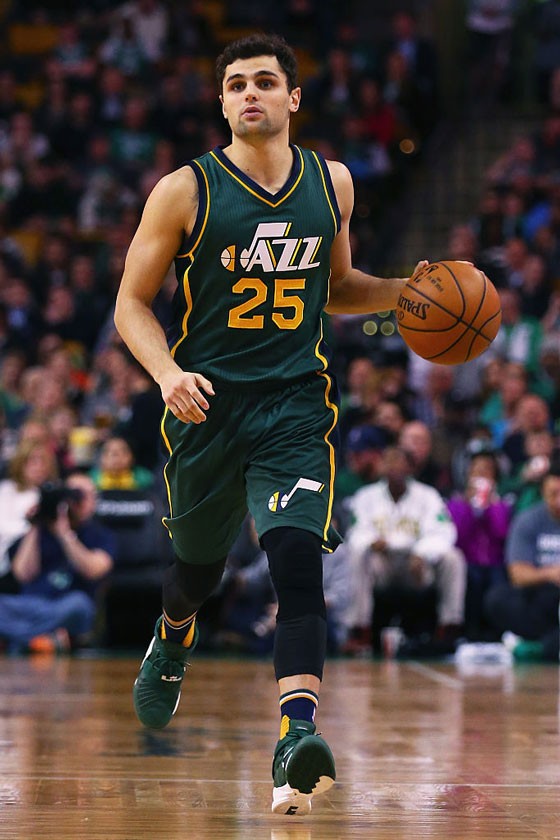 Depending on the skills and experience of the water boy, some of the highest paid teams can pay up to $10,000. In addition, not all NBA watermen receive a salary, and some receive scholarships.
How much does a Brooklyn Nets dancer make?
The Post has learned that cheerleaders — or dancers, as they're called — for the Knicks and Brooklyn Nets will be paid $200 or less per game and will not receive health insurance from their teams.
How much do Waterboys make in MLB?
Waterboy. Thanks to Adam Sandler, almost everyone knows what Waterboy is. Although the role itself is sometimes forgotten, they are still paid an average of $53,000 and on top of that, they have an amazing view of any NFL game.
How much does a towel boy make in the NFL?
Towel Salary
But NBA guys make between $55,000 and $60,000, so it's safe to say that their NFL counterparts don't take minimum wage.
How much do nurses earn?
| Nursing career | Average salary in 2019 |
| --- | --- |
| Licensed Practical and Licensed Nurse (LPN/LVN) | $48,500 |
| Registered Nurse (RN) | $77,460 |
| Nurse Practitioners (NP) | $111,840 |
| Nurse Midwife (CNM) | $108,810 |
How much does Philly Phanatic earn?
Philly Fanatic reportedly earns $600 an hour to perform.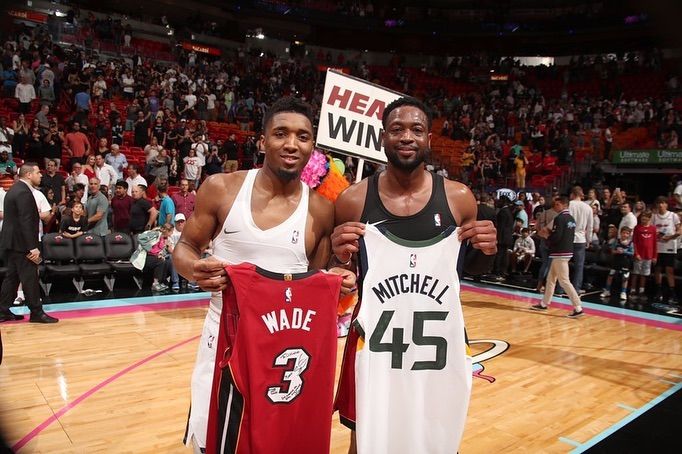 In comparison, Bernie Brewer of the Milwaukee Brewers gets paid $275 to show, while the Paws of the Detroit Tigers get up to $200 an hour. That's big money for the MLB mascots GOAT.
How much does Harry Hawk earn?
Atlanta Hawks Harry Hawk
Luckily, the man in the suit is well paid for these appearances, earning $250 for a 30-minute appearance, according to the Hawks' official talent request form. While Harry's exact salary is unknown, SportsMascots.com puts it in the six-figure range.
How much does the sandman get paid?
This is exactly what Gritty does for the Philadelphia Flyers and the mascot makes a small fortune every time he shows up. Gritty's current rate is $3,000 an hour, so his employers may be hoping hockey games don't go into overtime.
How much does an NFL towel boy earn?
Towel Salary
But NBA guys make between $55,000 and $60,000, so it's safe to say that their NFL counterparts don't take minimum wage.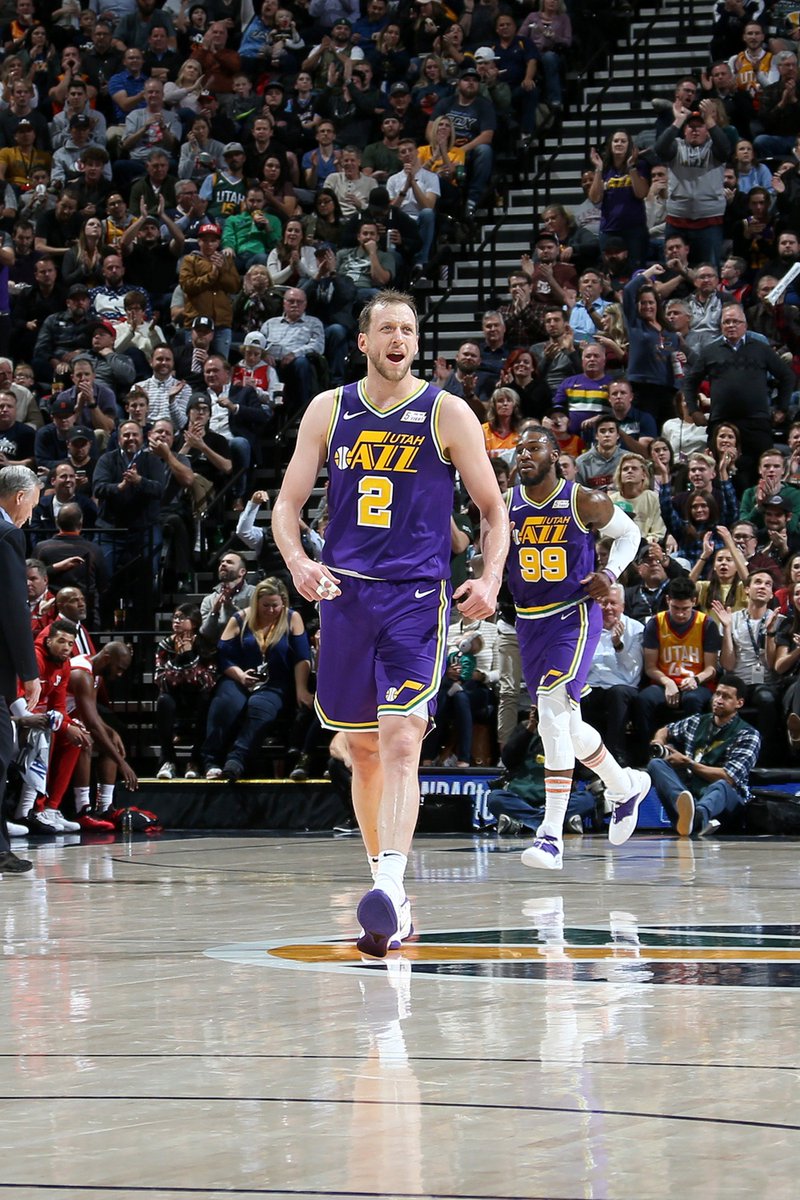 What is NFL dead money?
This is where dead money comes into play.
In the NFL, this term is used to describe the money that counts towards the team salary cap attributed to players who were prematurely traded or removed from the roster compared to their contract.
Do waterboys travel with the team?
Benefits of being an NFL Aquatic
NFL Aquatics travel with the team to away games and have the opportunity to participate in camaraderie. The NFL Water Boys are given two free play tickets annually. They can also receive free souvenirs such as bandages and T-shirts that they can keep, exchange or wear.
How much do field goalkeepers earn?
According to Over the Cap, the minimum wage for NFL kickers is $660,000 per year. With a maximum nominal wage of $2021 in 2021, seven kickers made the list of the lowest paid players this season before teams waived some of them.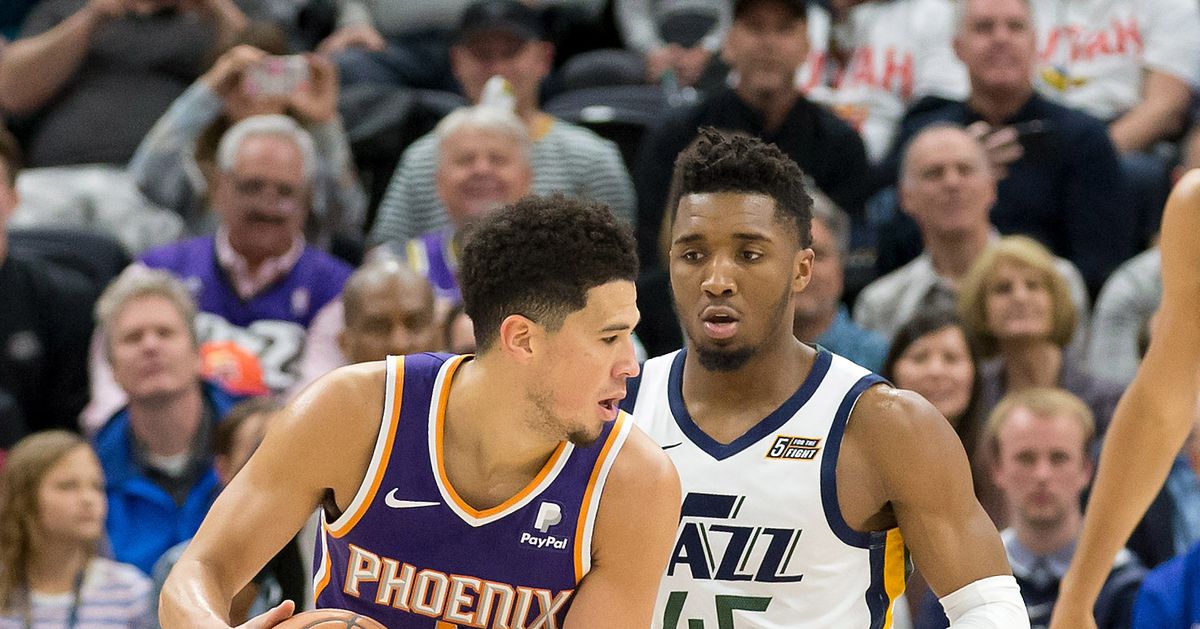 How much does a Utah Jazz dancer make?
Dancers are paid $25 per session. For games, first-year rookies earn $45, second-year veterans $50, and dancers with three or more years of experience earn $60. Directed/choreographed by Ian Whittaker.
How much does an NFL towel boy make?
Towel Salary
But NBA guys make between $55,000 and $60,000, so it's safe to say that their NFL counterparts don't take minimum wage.
How much does an NBA sweeper make?
A beginner sweeper is likely to earn between $60,000 and $70,000 to $60,000 (with $100,000 much more likely). A more experienced sweeper with more time in the league can earn $10,000 to $10,000. The more they work, the higher the wages become. Moreover, each team gives out a different salary.
How much does a ball boy make in the NFL?
How much does Ball Boy earn? As of May 4, 2022, Ball Boy's median annual salary in the US is $36,345 per year.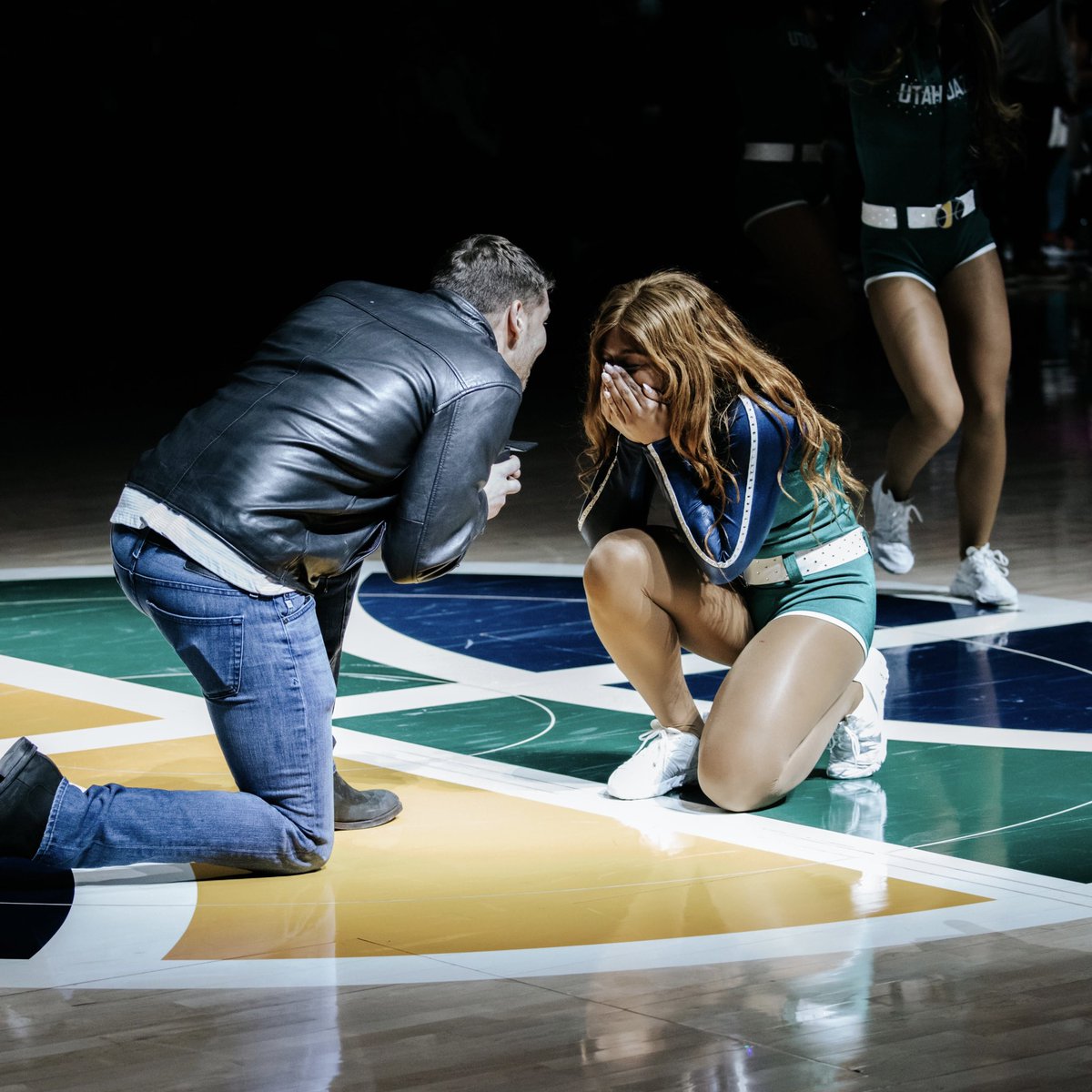 Just in case you want a simple payroll calculator, it comes out to roughly $699 an hour. This is equivalent to $3,029 per week or $3,029 per month.
Lindsey Arnold Biography, Wiki, Age, Family, Sisters, Husband and Net Worth.
* Famous People In The U.S. Edited
Who is Lindsey Arnold? Lindsey Arnold biography and wiki
Lindsey Arnold Cusick, known as Lindsey Arnold, is an American professional Latin dance and ballroom dancer. She is best suited for her appearance. n So You Think You Can Dance, a popular talent show. Although she was eliminated in the final stages of the show, she became one of the most popular contestants. In addition, Arnold is also a professional dancer and choreographer for Dancing with the Stars.
Lindsey Arnold Age and birthday
Lindsey Arnold is 26 years old as of 2020, she was born on January 11, 1994 in Provo, Utah, United States .
Every year she celebrates her birthday on January 11th and her birth sign is Capricorn.
Lindsey Arnold Height and weight
Arnold is a woman of average height, besides, in the photographs she seems quite tall. She is 5 feet 6 inches (1.67 meters) tall and weighs 119 pounds (54 kg).
Parents and Sisters Lindsey Arnold
Arnold was born and raised in Provo, Utah. She is the eldest of four daughters Josh and Mindy Arnold. Arnold also has three sisters, namely Jensen, Brinley, and Riley. When her three younger sisters imitated her footsteps and danced to overwhelm the Arnold family, her mother decided to create an environment where all her daughters could enjoy their passion and train together.
Lindsey Arnold Husband and child
Arnold is married to Samuel Lightner Cusick. They started dating when they were in high school and later got married on June 18, 2015. The couple exchanged vows at a private ceremony for The Church of Jesus Christ of Latter-day Saints at the Salt Lake Temple in Salt Lake City. Fellow Star Dancers Brittany Cherry, Jenna Johnson and Emma Slater were among her bridesmaids, while Whitney Carson was her lady-in-waiting.
On May 13, 2020, Arnold announced that he and Cusick are expecting their first child, a girl due in November.
how much does Judge Mublain cost
Lindsey Arnold Salary & Net Worth
Arnold has been in the entertainment industry for quite some time. She has no doubt amassed a huge fortune, with most of her fortune coming from a professional dancing and composing career. Despite his apparent wealth, Arnold prefers to lead a modest lifestyle. However, the specifics of her assets and liabilities are still under review, making it difficult to determine her actual net worth.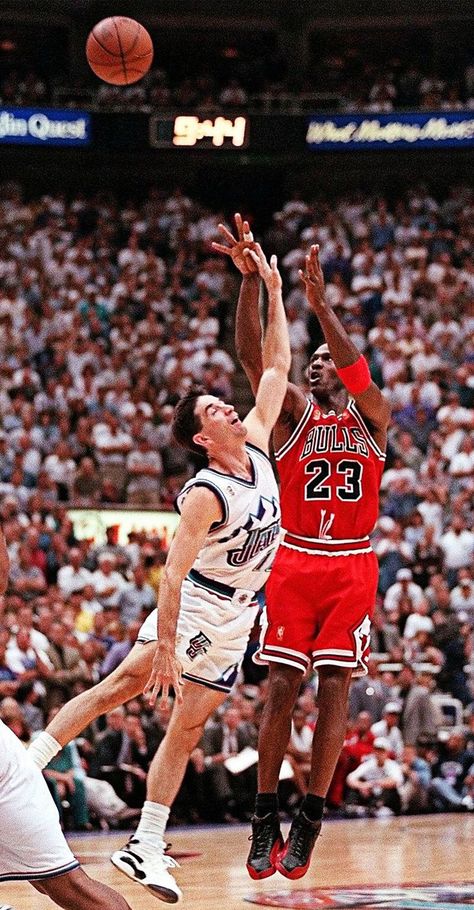 Her condition is estimated at about $8 million her salary has not been revealed yet.
Lindsey Arnold Measurements and Facts
Here are some interesting facts and body measurements you should know about Arnold.
Lindsey Arnold photo
Arnold Bio and Wiki
Full names: Lindsey Arnold Cusick.
Popular as : Lindsey Arnold.
Gender: Female.
Occupation / Profession : Dancer and choreographer.
Nationality : American.
Race/Ethnicity : White.
Religion : Mormon.
Sexual orientation: Straight.
Arnold's birthday
Age / how old? : 26 years old (2020)
Zodiac sign : Capricorn.
Date of birth : January 11, 1994
Birthplace : Provo, Utah.
's birthday is January 11th.
Arnold body measurements
body measurements: 34-24-33 inches.
Build / Type: Athletic.
Body shape: Hourglass.
Height / How tall? : 1.67 meters.
Weight : 54 kg.
Eye color : Blue.
Hair color : Blonde.
Shoe size : 8 (US).
Dress size : 8 (US).
chest size : 34 inches.
waist size: 24 inches.
thigh size : 33 inches.
Arnold's family and relationships
Father (dad) : Josh Arnold.
Mother : Mindy Arnold.
Brothers and sisters (sisters) : Jensen, Brinley and Riley Arnold.
Marital status : Married.
Husband / Spouse : Married to Samuel Lightner Cusick.
Children : Waiting.
Arnold Networth and Salary
Net Worth: $8 Million
Salary : Pending.
Source of income : Entertainment program.
Lindsey Arnold House and cars
Location : Los Angeles, California.
Cars : Vehicle make will be updated.
Lindsey Arnold So You Think You Can Dance
At 18, Arnold tried himself in the ninth season of So You Think You Can Dance. She survived the twenty finalists. Her accomplice was fusion martial arts dancer Cole Horibe. When ten dancers remained, the members changed accomplices every week for a new star member. As she made it into the top eight dancers, Arnold teamed up with dancers Jacob Carr and Alex Wong.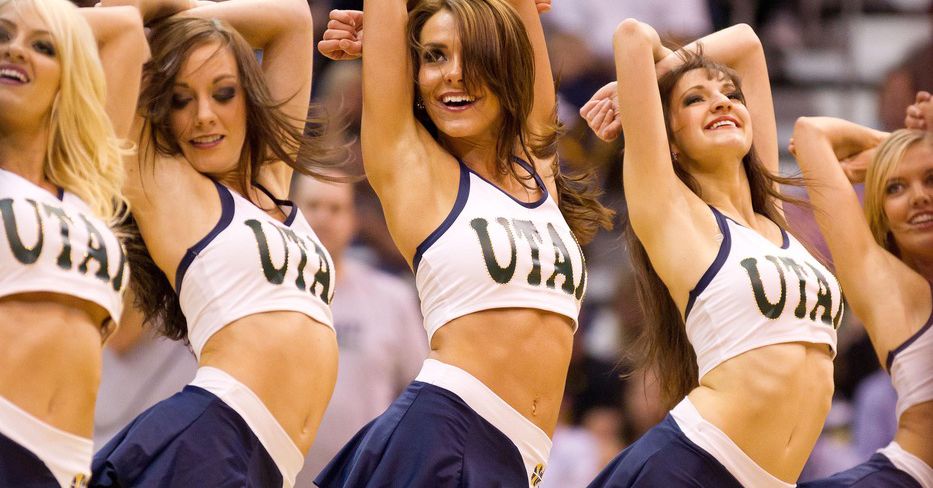 Even though she was expelled 29August 2012, the judges repeatedly praised her for her versatility as a dancer and star quality. After the season, she played a 30-city tour.
Jill St. John's measurements
In addition, Arnold opened The Vibe dance studio in Lyndon, Utah, where she trained under CEO Rick Robinson and with some of the nation's top instructors in a variety of mediums including ballet, jazz, hip hop, contemporary music, Latin, etc. ballroom.
Lindsey Arnold Dancing with the Stars
Arnold turned to being a professional dancer on the 16th season of Dancing with the Stars and became the second youngest professional dancer in the show's history. Arnold's partner was professional boxer Victor Ortiz. They finished in 8th place and were eliminated in week six with three sixes.
In season 21, she was promoted again to professional partner, where she worked with National Guard member Alec Scarlatos. The pair advanced to the final and finished in third place.
She returned as a season 22 specialist and was paired with Vanya Morris, a Boyz II Men singer. Arnold and Morris finished in the semi-finals but were eliminated from the tournament after finishing 4th despite being accepted.
Loading... Loading...
Arnold is back for a 23rd season with former NFL player Calvin Johnson Jr. The pair advanced to the final and finished in third place. Arnold was partnered with former MLB catcher David Ross for season 24. The couple outperformed many high-scoring couples despite poor results, reaching the finals and finishing second behind Rashad Jennings and Emma Slater.
Arnold was with singer/actor Jordan Fisher in season 25. They were exhibited for the first time on November 21, 2017 and set a record with a total of 9points for the most ideal results. She also accomplished the unattainable feat of finishing fourth, third, second and first for four consecutive seasons. Arnold was partnered with former NBA player Kareem Abdul-Jabbar in his 26th season.
They are out of the game.
Lindsey Arnold
Lindsey Arnold Hobbies
In addition to dancing and composing music, Arnold loves the outdoors and loves to spend time fishing, hiking, skiing and boating. She currently lives in Los Angeles with her husband, daughter and dog.
barry white net worth keeping war
Frequently Asked Questions about Lindsey Arnold
Who is Lindsey Arnold?
She is a professional and well-known Latin dancer and ballroom dancer who participated in the So You Think You Can Dance competition. Arnold is also a professional dancer and choreographer for Dancing with the Stars.
How old is Lindsey Arnold?
She is an American citizen, born 11 years old. th January 1994 years old, Provo, Utah.
How tall is Lindsey Arnold?
She stands at a height of 1.67 m.
Is Lindsey Arnold married?
Yes, she is married to Samuel Lightner Cusick .
They got married in 2015. The couple lives in Los Angeles with their husband, daughter and dog.
How much is Lindsey Arnold worth?
Her net worth is approximately 8 million dollars. This amount was received for her leading roles in the entertainment industry.
How much does Lindsey Arnold earn?
Working as a Latin American dancer, ballerina and choreographer, she certainly earns a good salary. However, her exact salary has not yet been revealed, but the information will be updated as soon as it becomes available.
Greg Sutton Lea Gabrielle
Where does Arnold live?
She is from Los Angeles, California, USA, we will upload photos of her home as soon as we have them.
Is Arnold alive or dead?
She is alive and well. There were no reports of her illness or health problems.
Where is Arnold now?
We assume that Arnold is continuing his dance career, but we will keep an eye on it and update it when it becomes available.