How much are celebrities paid for strictly come dancing
Strictly 2022: How much do the judges, dancers and celebrities earn?
The fees vary on Strictly according to reports (Picture: PA)
Strictly Come Dancing became one of the most beloved programmes on British TV when it launched in 2004.
Nearly two decades later the BBC's juggernaut series, which is hosted by Claudia Winkleman and Tess Daly, is now in its 20th season and viewers are still obsessed with it.
The current line-up of celebs vying to win the Glitterball Trophy includes Helen Skelton, Hamza Yassin, Will Mellor and Kym Marsh, with the first star to be voted off being Loose Women's Kaye Adams.
Giving their verdict on the stars' dancing efforts are head judge Shirley Ballas, Motsi Mabuse, Anton Du Beke and the notoriously difficult-to-please Craig Revel Horwood.
Much like past iterations, Strictly 2022 has spawned some iconic moments, including footballing legend Tony Adams' unforgettable dance to The Full Monty, and Fleur scoring the first perfect 40 of the season with a beautiful routine.
But it's not just fun and games as the stars have to deal with hours of grueling rehearsals, the entire nation watching their every move and the Strictly curse.
Fleur has been wowing the judges with her energetic performances (Picture: BBC/Guy Levy)
So how much do they all get paid for taking part in Strictly Come Dancing?
Here is everything you need to know about the contestants, judges and professional dancers salaries.
How much do the Strictly celebrities get paid?
Kym will be reportedly earning a tidy sum for her stint on Strictly (Credits: PA)
While the BBC has kept schtum about the paycheque the celebs take home for dancing on the ballroom floor, reports suggest they each earn a flat rate of £25,000.
However, if the stars can master the mambo and win over the judges with their Waltz to make it through the first few weeks of the competition, that sum then goes up to £40,000.
Rose reportedly earnt a massive pay cheque for winning Strictly (Picture: GETTY IMAGES)
The celebrities that make it all the way to the quarter-finals will then see their earnings shoot up to £60,000, while finalists will get paid £75,000.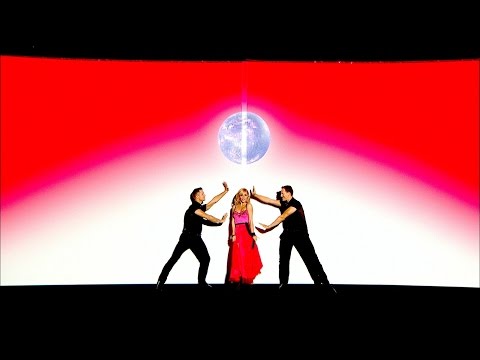 And the winner doesn't just earn bragging rights and the Glitterball Trophy, but will be dancing all the way to the bank with £100,000.
How much do the professionals on Strictly get paid?
Gorka reportedly earns up to £50,000 (Picture: PA)
The professional dancer line-up may get a shake-up now and again with old favourites leaving, such as Oti Mabuse, but reports claim they're all given a standard rate.
Dancers such as Gorka Márquez, Graziano Di Prima and Vito Coppola are paid a flat rate of between £35,000 – £50,000 to appear on the show.
However, they can top up their BBC fees by performing in the Strictly Come Dancing: The Professionals tour and, of course, use the juggernaut series' platform to hustle for other gigs.
How much do the Strictly Come Dancing judges get paid?
The judges all reportedly earn different fees (Picture: PA)
Head judge Shirley began on £180,000 when she joined the show in 2017 but has since negotiated a pay rise up to a whopping £500,000 per series, according to The Sun.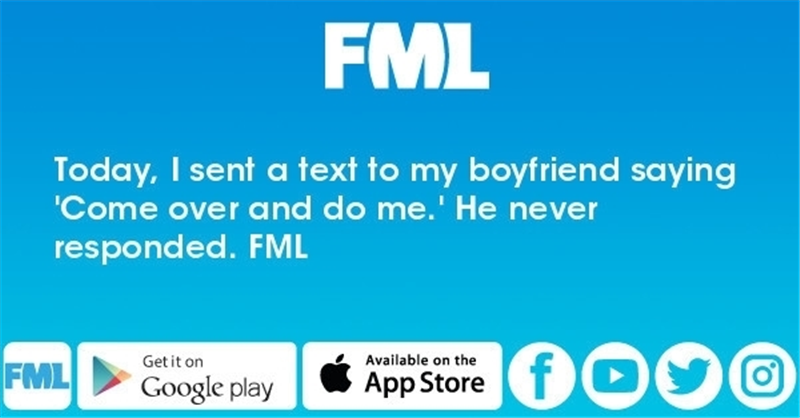 Craig, meanwhile, started out on a salary of £110,000 when he joined the show back in 2004.
More than a decade later, The Sun reports, he earnt £180,000, which rose to 2020 in £200,000.
Shirley reportedly earns the most out of the judges (Picture: BBC/Guy Levy)
Newer judge Motsi was reportedly offered a starting salary of £200,000 when she joined the Strictly judging panel in 2019. Her current fee is unknown.
Former pro dancer Anton swapped the ballroom floor for the judging panel, replacing Bruno Tonioli, who left to concentrate on Dancing With The Stars.
More: Trending
The Sun claims the 56-year-old takes home between  £175,000 and £200,000.
Strictly continues on BBC One tonight at 7.15pm.
Got a story?
If you've got a celebrity story, video or pictures get in touch with the Metro.co.uk entertainment team by emailing us [email protected], calling 020 3615 2145 or by visiting our Submit Stuff page – we'd love to hear from you.
MORE : Max George, 34, greets Maisie Smith, 21, with a kiss at Strictly Ballroom performance after his angry challenge to critics of their age gap
MORE : Fleur East insists Strictly has been a 'blessing' for her marriage despite 'curse' rumours
How much are Strictly Come Dancing celebrities and pros paid? Fees revealed! | Reality TV
Advertisements
The Strictly Come Dancing line up (L-R) James Bye; Kym Marsh, Hamza Yassin; Tyler West; Tony Adams; Kaye Adams; Jayde Adams; Helen Skelton; Fleur East; Richie Anderson; Molly Rainford; Matt Goss; Ellie Simmonds; Will Mellor; Ellie Taylor. Credit: BBC/Ray Burmiston
The fees that Strictly Come Dancing celebrities are paid have reportedly been revealed.
And they're perhaps surprisingly low compared to other celebrity shows.
While some stars can pick up cheques for as much as £500,000 for a few weeks in I'm A Celebrity's camp, Strictly's contestants apparently get much less for a LOT more work.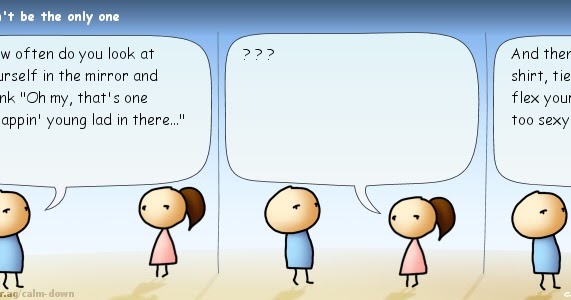 Strictly Come Dancing judges Motsi Mabuse, Craig Revel Horwood, Anton Du Beke, Shirley Ballas,Picture shows: Motsi Mabuse, Craig Revel Horwood, Anton Du Beke, Shirley Ballas ,BBC,Ray Burmiston
Unlike other shows where stars can negotiate their own fee, celebs on Strictly are said to all be paid the exact same although their final payout depends on how far they get in the competition.
How much are the Strictly Come Dancing line up paid?
According to The Sun newspaper, each celebrity is given a standard £25,000 fee for signing up which rises to £40,000 at the end of October.
Those who make the Quarter Finals enjoy £60,000 which climbs to £75,000 if they last an extra week and get into the semi-finals.
The Strictly Come Dancing winner will reportedly be paid £100,000.
Celebs can also make extra cash by signing up to the live tour, which will take place at arenas across the country in the New Year.
While the money involved is still big bucks compared to your average yearly salary, it's not enough to entice some celebs to sign up.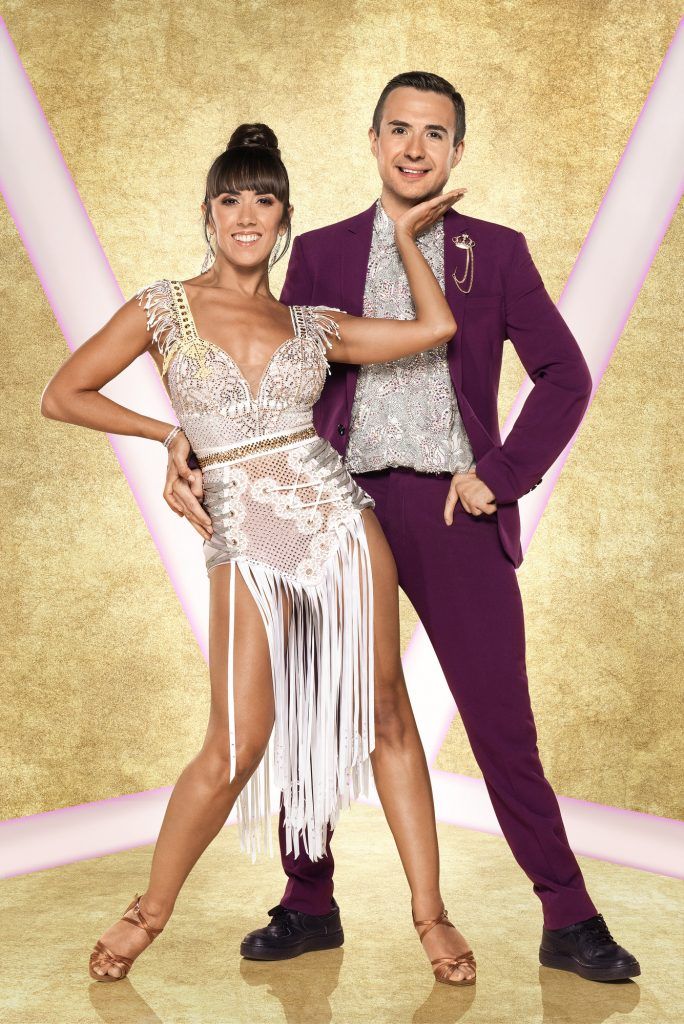 As for the Strictly pros, they're rumoured to all be paid around £50,000 each series and can double that figure by appearing on the live tour.
And finally it's claimed that the judges are paid around £200,000 each to appear on the panel.
Strictly Come Dancing 2022 line up
Celebs on this year's line include Wildlife cameraman & presenter Hamza Yassin, TV presenter Helen Skelton, singer & presenter Fleur East, actor & comedian Jayde Adams and media personality Richie Anderson.
They're joined by TV actor Will Mellor, football legend Tony Adams, Paralympian Ellie Simmonds, Bros singer Matt Goss and radio DJ and TV presenter Tyler West.
Concluding 2022's cast are CBBC actress Molly Rainford, presenter & actress Kym Marsh, Loose Women regular Kaye Adams, stand up comedian and actress Ellie Taylor and soap star James Bye.
Strictly Come Dancing airs on BBC One.
More on: Strictly Come Dancing 2022 Reality TV
Follow on Twitter
Follow @tellymix
Follow on Twitter
Follow @tellymix
Like on Facebook
Like @tellymix
DWTS Salary: How much do celebrities and professional dancers get paid to dance with the stars?
'Dancing With the Stars' One of the longest running and most popular reality shows in the US.
Since its debut in 2005, the show has been gaining momentum. Even today in 2020, Dancing with the Stars remains hugely popular, and it's likely that it's still many years away.
Fans of the show need no introduction, but for those of you unfamiliar with its format, Dancing with the Stars pairs a celebrity with a professional dancer and sees several such teams compete in pre-determined dance performances to win over audiences. . judges and the public. The couple that receives the fewest points from the judges and the fewest votes from the audience are eliminated from the tournament every week until only one couple remains and becomes the champion.
Dancing with the Stars has over the years seen celebrities such as Floyd Mayweather, Kim Kardashian, Denise Richards, Buzz Aldrin, Pamela Anderson, Zendaya and Bill Nye take part. Because getting boxing legends, scientists, and actors to compete in the dance competition is no easy task, many fans have asked how much the show pays.
If you're wondering how much celebrities and dancers earn by participating in the competition, we've got you covered.
How much do celebrity members earn?
Dancing with the Stars has been around since 2005, so it's important to note that payouts have changed over the 15 years of existence. Therefore, we will focus on more recent figures; according to Variety According to a 2019 report, celebrities who participate in the show earn $125,000 per person for the rehearsal period and the first two weeks of performance. As the show goes on and contestants drop out, the payouts keep going up for every contestant that stays.
However, it's important to note that as of 2019, the maximum amount a celebrity could take home was $295,000. All three finalists take home the full $295,000 - the winning couple's star member doesn't take home any extra money, but does win the Mirror Ball Trophy and earn bragging rights.
It should also be noted here that the maximum potential payout used to be higher at around $350,000 each for the three finalists. However, in 2019year it was revised and shortened due to budgetary problems. Hence, it also makes sense to assume that celebrities may have to receive lower payouts in season 29 as well, because the world is in the midst of a global pandemic and economic crisis.
How much do professional dancers earn?
While celebrities can certainly earn a lot by participating in Dancing with the Stars, their competitiveness is ensured by professional dancers who work with them in pairs. However, these pros don't earn as much as their celebrity counterparts, although it's fair to say that they still take home a lot of money after every season.
As of 2019, professional dancers can earn up to $100,000 per season (including rehearsal time) for appearing on shows and helping their celebrities reach the top of the competition.
While this is significantly less than the $295,000 celebrity income limit, it's still a huge amount of money. That being said, it should be noted that the pros' actual payouts per episode are not in the public domain, and what we know about their season earnings comes from secondary sources such as reports and interviews.
Strict security boarding house - Such things
30. 03. 2016
Underpants on schedule, dance lessons, vacations and meetings with cadets. Nina Nazarova visited the closed women's school of the Ministry of Defense
It's like in a monastery - you can go to the city only with an organized excursion with educators, once a month on leave or going home on vacation
Tanya is one of the first graduates of the Boarding School of the Ministry of Defense. The closed school for girls was founded eight years ago; eight and a half hundred people from all over Russia study in it. Enrolling in the fifth grade, girls spend seven years in a boarding school. Here, as in a monastery, you can only go out into the city on an organized excursion with educators, once a month on leave or going home on vacation. "I'm from a military family, I moved so many times: as soon as you settled in, found new friends, dad comes and says:" We are being transferred, "we collect things in a day and leave for another city.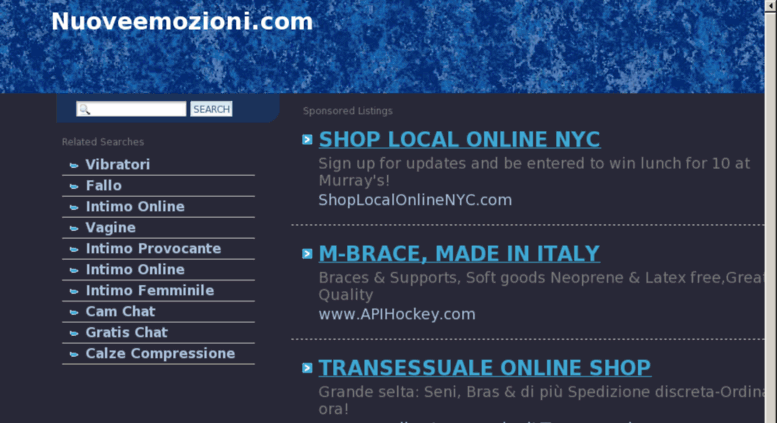 Thought it wouldn't be a problem. But this is the toughest thing that has happened in my life," says Tanya.
KVN
Hogwarts of the Ministry of Defense is located behind a blank brick fence on the territory between Dynamo and Begovaya. Inside the yellow building, gazebos, exemplary lawns and a fountain. A notice at the checkpoint forbids bringing laptops into the property. Groups of identically dressed girls of different ages run between the buildings. "Hello! they say. - Hello! - Hello! - Hello!" The rules of the boarding house require each pupil to greet any passing adult without fail, so in the five minutes of the road from the checkpoint to the assembly hall, I manage to say "Hello" several dozen times in return. However, there are, apparently, few strangers here: neither parents nor friends are allowed to enter the fence.
Students of the Moscow Cadet Corps on the territory of the Boarding School of the Ministry of Defense Photo: Mikhail Dzhaparidze / TASS
Journalists must be accredited by the Ministry of Defense.
The formal basis in my case is the qualifying round of the cadet KVN: Suvorov students from Moscow, Tver and Kazan, as well as students of the Moscow Military Music School, came to the boarding school. All boys, of course.
"What sets us apart from the rest? We are the only team that has put on makeup today, the pupils of the boarding house joke from the stage. Well, we hope so!
The jokes are mainly about sleep, food and selfie sticks. From time to time, the incomprehensible word "ridge" sounds from the stage. As eighth-grader Arina explains to me in the hallway, it means "dismissal". Only if the cadets go to the "ridges" every Sunday, the pupils of the boarding school - once a month. At the checkpoint, the girl must be met by her parents or a trusted person, and after nine hours, bring her to the same place. After school, Arina wants to enter a military university, but for now she works as a journalist on a school television channel, not so long ago she interviewed cosmonaut Leonov who came to the boarding school.
The press secretary of the boarding house Taisiya hangs over Arina. Talking with pupils is allowed only in her presence. "For breaking the rule," the press secretary warns with a bloodthirsty smile, "it will not be her problem, but the editorial office."
They change their shorts here according to the schedule," Taisiya confidingly informs me, not at all embarrassed by the presence of Arina. I ask Arina.
— Meet my parents and we go to some mall.
- Yes! What other mall? Under no circumstances should this be written. We go to museums, to theaters," Taisiya hisses.
— What's wrong with going to the mall? I ask.
- Not allowed. A military establishment, everything is strictly according to the regulations. They change their cowards here according to the schedule, - not at all embarrassed by the presence of Arina, Taisiya confidentially informs me, after which, in full accordance with Vyazemsky's phrase that the severity of laws in Russia is moderated by their failure to comply, suddenly disappears without a trace, giving me complete freedom of action.
However, without a watchful eye, the smiles of the pupils do not become less sincere, and the stories - less cheerful. Yes, it is very difficult to enter: you need to pass Russian, English and mathematics and pass an interview with a psychologist. Yes, training is completely free. Yes, all graduates go to university. No, there are almost no fights. Yes, the discipline is tough, but there are many circles and it is interesting to study. The punishment for misconduct is deprivation of dismissal or expulsion, but the girls cannot remember a single such case: "Behavior does not suffer."
Classes at the School of Journalism Photo: Mikhail Japaridze/TASS
— Can I hang a poster on the wall in my room?
— Yes, there is a special magnetic board above the table. Well... If it's not the first floor. We have a demonstration building, and it must be perfectly clean, because guests are coming.
Regulations
The daily routine in the boarding school for pupils of the Ministry of Defense, according to the stories of its graduates, is built as follows.
Rise, breakfast, after breakfast - building, on which the appearance of the students is checked. It is forbidden to paint, let down hair or collect it in a ponytail too - it is prescribed to wear braids. "If there is a rumor that one of the chiefs is on the line, everyone boils, especially those with manicures, and immediately hide."
The state pays for everything, from pens and notebooks to laptops and air tickets home twice a year. In the rooms, the girls live in pairs, two rooms - a block, in each block there are two toilets, a bathroom and a separate dressing room. Clothing, ranging from tights and sports uniforms to down jackets and ball gowns, is also provided by the boarding school. There are many things: for each day of the week a separate set. The pupils are completely spared from everyday worries: bags with dirty clothes are handed over to the basement and the next day they get clean by lunchtime.
when the girls return from the "ridges", their bags are searched for prohibited items at the checkpoint
The only way to go on a date with the boy before leaving the boarding school is to do it during the dismissal
On Saturdays, in the political information classes, the girls appointed by the teacher briefly retell news for the week.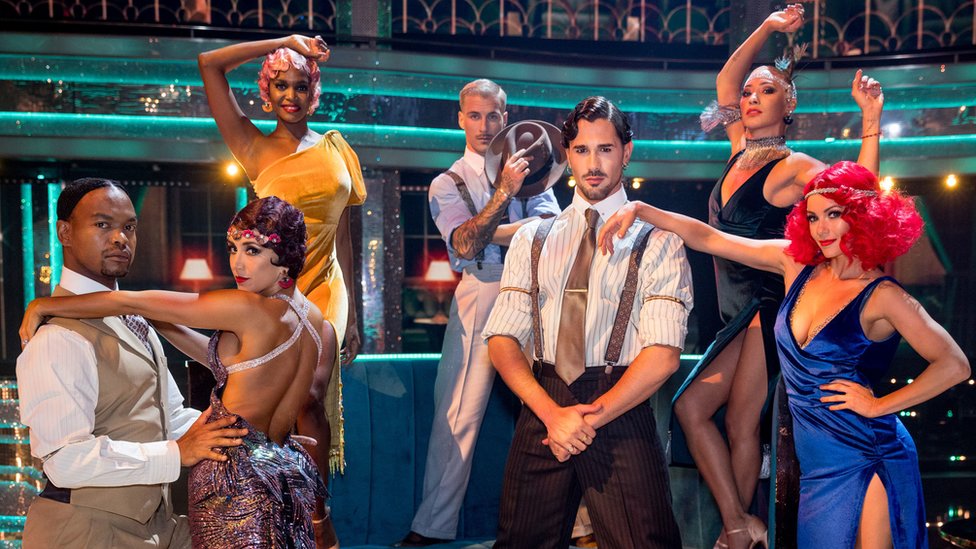 They talk a lot about patriotism in the boarding school, but they don't set up graduates for an indispensable military career - they rather say that they "should grow up to be good mothers, worthy wives and, in general, educated people." In recent years, 10-15% of girls have gone to military universities.
Reality
The graduates' stories about the tricks they had to go through to overcome the bans will make a full-fledged play for the Theatre.Doc. The play will be anonymous - most girls still value relationships with teachers and caregivers and regularly come to the boarding house.
1. "Your clothes were taken away, there is not enough sweets. There is always something to be done. You can't sit down and ask, "Please don't touch me." Only at night or while washing in the shower. But if you have been in the bathroom for a long time, this is already explanatory. I wrote explanatory notes for everything. I had such a pile. I put on my shoes - explanatory. After lights out, she was furious - explanatory.
We watched a movie at night - explanatory. We have already joked: who will get more. Even if you put on a short skirt during your dismissal, they will certainly tell you: "You are a pupil, how can you!"
2. "Discotheques were rare. Of course, we were getting ready, trying to somehow imperceptibly make up - after all, it's also impossible at a disco. It's light outside, the music is different, in general, a specific spectacle. It happened that for all the tenth grades - we had a cycle of 100 people - fifteen unfortunate cadets would be brought. Skinny, little ones. It wasn't very great. I personally did not welcome communication with the cadets: it seemed to me that the relationship was doomed, there was no point in seeing each other once a month. In addition, they live in the barracks for twenty people, they discuss and share all the details. But this did not bother many, as soon as the boy appeared: "Oh, we should rather communicate." Novels, calls, texts, only the lights out begins, life immediately.
They came to the checkpoint, some gave flowers, some gave chocolates. Someone at the discos even managed to kiss, but this was strictly monitored, and everything was sorted out later at the formation. There was another case: a Suvorov worker approached the boarding house on his dismissal, called from below, the girl looked out the window, because of this they made such a fuss!"
Mini-football training Photo: Mikhail Japaridze/TASS
3. "You go out with your girlfriends on Sunday, all in the same clothes. In the metro, everyone is looking at us, whispering: "Boarding school? Not a boarding school? The views are slanting, it infringes. Now all the stalls have been demolished, but before there was a stall on a stall near the metro. And the thought occurred to me: why not meet a girl in some stall, change into your clothes somewhere in the bushes, leave things for her and calmly go for a walk, like a free man? It was so scary the first time! We approach the girl, she was selling fruits and vegetables near Begovaya, her name was Marina.
We say: "We are from a boarding house" - "Yes, I often see you, they are the same." "Can we leave the jackets at your place and pick them up in the evening?" She first: "How so?" "Well, that's it, quietly. The main thing is to hide it so that no one takes it, otherwise the things are state-owned, we will be punished for them. In general, Marina became her own person, every Sunday she had packages with blue jackets, all signed. We carried sweets and chocolates to her in gratitude.
4. "From the dismissal, everyone dragged forbidden food - and they hid it in boots, and sewed secret pockets. Fantasy worked in this regard. When they told us that they were checking the dormitory buildings - and they are completely inspected, the clothes in the closets are sorted out - they took them away in briefcases with them to the lessons so that, God forbid, they would not be found. At the end of the month, stocks ran out. The most annoying thing is when someone gets chickenpox, for example, quarantine will begin, and for three months in a row you can sit in a boarding house without leaving.
But nothing, you sit and endure. Each of us understood that this is a difficult educational institution, we are special, since you study here, this is your choice.
5. "In a boarding house you always dream: it's evening, you would like to go for a walk, you envy those who are free. And now you think: how good it was, they will feed you and clothe you, and now you have to do everything yourself. What was the most unusual thing about leaving the boarding house? There are no such dull faces as in the rest of Moscow. The boarding house is a separate country, there is always green grass, the sun is shining, everyone is friendly. Usually you won't see rudeness. And the streets of Moscow are full of it."
Elite of Russia
"For the first six months I called my mother every day. It's seven hours difference from Khabarovsk, it's three in the morning there, and I'm crying: "take me out of here," Tanya shares her experiences with enthusiasm, like a person who tells about trials she has overcome long and triumphantly.
She is more frank than other graduates: partly because of her character, partly because she graduated a long time ago and has already managed to graduate from the university with honors.
Why do girls and their parents need all this?
There is one more rule, which the press secretary of the boarding school warns about from the threshold: you can't ask pupils about families. The risk of hurting a nerve is too great: the school is primarily designed for the daughters of the military from distant garrisons and those whose fathers died in the military conflicts of recent years. The fact that the boarding house is the only available social lift is clearly explained to the girls while enrolling: "You will become the elite of Russia and will walk with this title all your life" - and then they repeat it so many times that the girls themselves begin to believe in it. Limitations of freedom within this logic turn out to be a necessary condition and a symbol of one's own exclusivity.
Everyone is proud of the boarding house, and sooner or later the words "elite", "unique place", "rare chance" will flash in everyone's speech. In a word, the same Hogwarts - only specific, in Moscow.
Preparing for classes in the dormitory Photo: Mikhail Dzhaparidze/TASS
"When I graduated from the boarding school, I was faced with the fact that I ran out of classes at three in the afternoon, and I don't understand: what should I do? Tanya continues. "Before, the day was always scheduled. At first I tried to perceive it as a vacation, and then I realized that I needed to organize some kind of movement. You are already bored with life, you need to constantly be somewhere, develop, I have not one job, but two, and I am also studying at the magistracy. And in reality, Moscow does not believe in tears: no one will pity you, will not pat you on the head, I myself learned this Moscow anti-sympathy ... People who slow you down - you need to refuse them, and on the contrary, strive for people from whom you can learn.