How jazz dance started
Brief History of Jazz Dance
Although jazz dance is thought to be as American as apple pie, its roots are in Africa. This form of dance quickly became popular in early America and has continued to evolve, while enriching the lives of people of all age brackets. Put simply, jazz dance is any type of dance movements to jazz accompaniments. What's more, it's made up of a variety of forms. Here's a brief history of jazz dance, along with why it can benefit your young child.
EARLY BEGINNINGS IN NORTH AMERICA
Jazz dance is rooted in African traditions, a culture which integrated dance and music into their daily lives. These dances were brought to America via the slave trade. Enslaved Africans performed traditional dances such as the Cakewalk and the Pattin' Juba on plantations, and these dances laid the groundwork for the evolution of the Jazz Dance technique we know today.
Soon, the dance moves and choreographies were mimicked by traveling musicians. Drumming was influential as, like in African dance, jazz dance mimicked and accentuated the rhythm of the music into isolations and movements of the body.
One of the main cities where jazz dance took off was New Orleans. Jazz musicians here were known for creating "the blues", along with spirituals, marches and ragtime music.  Jazz dance evolved alongside the evolution of jazz and blues music.
20th CENTURY JAZZ DANCE PERFORMERS
It was during the latter part of the 19th century and into the new century that these new dance moves resulted in dance trends, including the Jitterbug, the Charleston, Swing, Boogie-Woogie and other fads. The rhythms of jazz even permeated classical, formal European ballet, which added a unique American flavor to traditional dancing.
This paved the way for the various forms of dance that began in the 1920s and continued into the mid-20th century. Jazz dance was a popular feature in ballrooms of the 1940s and 1950s. It was around this time that jazz dance started to become a studied technique and not just a form of social dancing.
Some of the primary jazz dance performers and choreographers of the 20th century include:
Jack Cole—In the 1930s, this popular jazz dancer started to include African and East Indian dance moves into his dance choreography. This led to Mr. Cole becoming a major influence for many jazz performers of the 20th century.
Katherine Dunham—Besides being a dance choreographer, she was also an anthropologist. This woman was one of the first pioneers in black theatrical stage dance.
Gus Giordano—This Chicago jazz dancer is known for creating precise and clean dance moves.
Bob Fosse– Considered perhaps the most influential innovator of jazz dance, Bob Fosse created a technique that merged elegance and burlesque with a bit of quirkiness. You may know him for his choreography in Chicago, Sweet Charity, Pippin, Cabaret, Kiss Me Kate, or the Pajama Games.
1980s THROUGH THE EARLY 21ST CENTURY
Most jazz dance, by the 1980s, did not include jazz music as its main inspirational source. Jazz dance became popular on stage and on screen. Music videos and movie musicals pumped more life into the technique and style.
As American culture continues to change, jazz dance continues to grow and change right along with it.
There are many different branches of jazz dance in our culture today- vernacular, Broadway, commercial, modern- and each brings a new spice and life to the traditions jazz dance is honored to come from.
THE FUTURE OF JAZZ DANCE
The possibilities are endless as to the directions that today's jazz choreographers and dancers may go. Even though we may not be able to imagine what's in the future for jazz dance, we can be sure that it will continue to reinvent itself as well as discover new fans. In other words, jazz dance will remain as a popular American way to dance, besides continue to be a mixture of different world cultures.
BENEFITS OF JAZZ DANCE FOR KIDS
There are several perks of jazz dance lessons and especially for children. These benefits include:
Improved physical fitness—Does your child spend way too much time staring at a computer screen or other type of electronic device? Jazz dancing is one of the best ways to get your child away from electronics and physically active.
Better emotional and mental health—Besides boosting strength, flexibility and coordination, jazz dancing can also serve as an excellent way for children to express their emotions and gain confidence in their individuality!
Muscle memory is another benefit as children must keep in step with fast pace of the music.
THE BOTTOM LINE
Jazz dance continues to evolve.
Throughout the history of jazz dance, this form of dance continues to develop alongside the popular music of the day.
This type of dance is highly beneficial for kids.
For more information on our wide selection of dance classes, contact us.
A Brief History of Jazz Dance
Skip to content
Jazz dance has a long and surprisingly complicated history.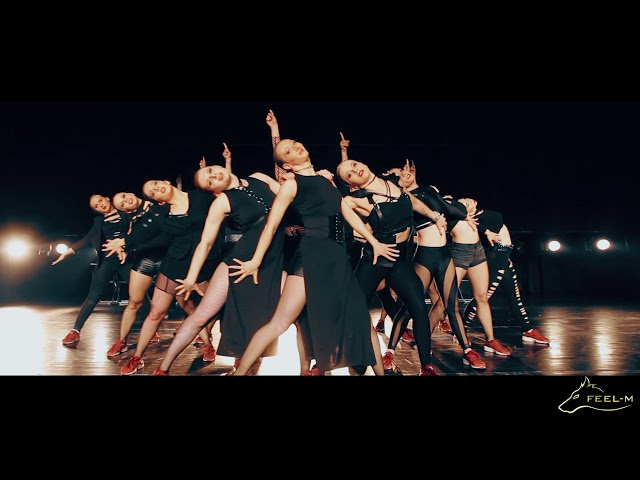 Like many popular activities today, the style has evolved significantly in a short time. Many consider jazz to be from America, but as with many things – hamburgers, hot dogs, apple pie – jazz did not originate there.
Origins in African Culture
The original rhythms and body movements of what would eventually become jazz were brought to America by African slaves. African dances were practised low to the earth, with knees bent, pulsating movements characterised by body isolations, and rhythmic clapping. After so long enslaved in foreign lands, many Africans lost their tribal traditions and became intermingled with other tribes and European groups. This mixing of cultures spawned a style of dance that eventually became jazz. Despite the 1740 Slave Act banning slaves from playing African drums or doing their native dances, the traditions persevered.
Related: Beginner's Guide to Different Types of Dance
19
th
Century America
After a time, white Americans decided they enjoyed the performances put on by their slaves and began appropriating them into minstrel and vaudeville shows.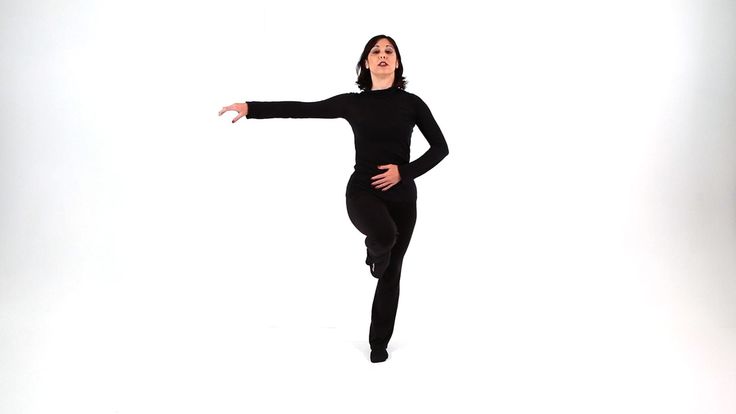 These were mockeries of African American dance styles and music done in blackface. The knock-on effect of these degrading shows is still felt in modern culture today, where it is considered extremely poor taste to style yourself in blackface or imitate a minstrel show.
Moving into Europe
Jazz dance and music were still picking up steam in Europe in the early 1900s. With black performers being sidelined by rising white stars of vaudeville in America, many began migrating to Europe. Their talents received more recognition and acclaim than in America, with some being able to make a living in the up-and-coming scene.
The Rise of Jazz
As jazz music spread across America, the style of dance it inspired rose in popularity too. In 1923, the Charleston was the new dance craze with body isolations being used in social dance for the first time. The foot stamping and hand clapping parts of the Charleston were a direct influence from its African tribal origin.
In the Depression of the 30s many people were entering dance competitions for a chance to win cash prizes.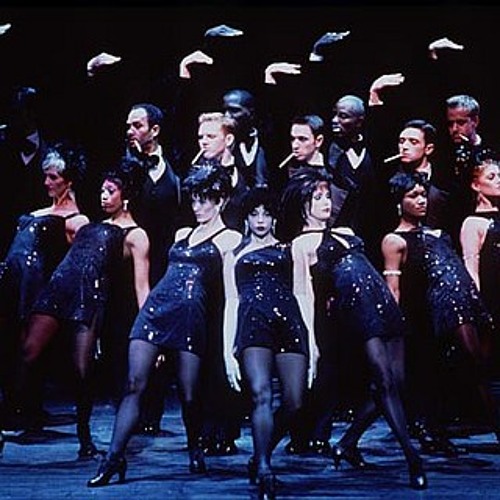 With Duke Ellington and Louis Armstrong ushering in the arrival of swing music, many of the era's iconic dances took off including the Lindy Hop, the Jive, the Jitterbug, and the Boogie Woogie.
Fred Astaire was a leading figure in the dance movement of the 1920s and 30s, eventually transitioning from Broadway to Hollywood. Astaire blended the fluid steps of ballet with the abruptness of jazz moves. He was the first dancer who moved to every musical note so that the rhythmic pattern of the music was mirrored in the dance steps. He never experienced a slump and was adored across his career spanning 25 years.
Decline and Rise of Professional Jazz
World War 2 led to a significant decline in jazz dance given the closing of dancehalls and lack of attendance. Jazz steps had become so intricate that it became less of a social dance and more the practice of professionals. Dancers with training in ballet and modern dance took up jazz as a professional discipline, adding a level of sophistication to the techniques.
Jack Cole, the "Father of Theatrical Jazz Dance", was at work studying many forms of dance and perfecting his own style, adding influences from East Indian and African dance to his choreography. After extensive study, he began training groups of professional jazz dancers to star in musicals. Gene Kelly also rose to prominence through Hollywood. He had a unique, energetic dance style combining athletic, gymnastic qualities with tap and jazz.
From here on, so many greats took up jazz dance, each adding their own flair and influencing the others. Some notables include Katherine Dunham, Michael Kidd, Jerome Robbins, Alvin Ailey, Gus Giordano, and Luigi (Eugene Louis Faccuito).
Bob Fosse
Bob Fosse is one of the most revered figures in the annals of jazz. He fought his way through dance school as the only male in the class, becoming an expert in ballet, jazz, marching, cancan, gypsy dance, traditional English music-hall, and a plethora of other styles. His choreography was distinctive, often bizarre, slick, and even erotic.
Fosse wrote, directed, and choreographed the hugely influential 1979 film All That Jazz, receiving two Academy Award nominations. He was a phenomenon throughout the 70s and 80s. Other works he choreographed include The Pajama Game, Pippin, Cabaret, Damn Yankees, Sweet Charity, How to Succeed in Business Without Really Trying, and Chicago.
70s and 80s
Jazz dance continued to evolve during the 70s and so did public perception of it. Grease and Saturday Night Fever gave an edge of cool to dance, while breakdance exploded onto the scene in the urban neighbourhoods of New York City. Breakdancing is mostly improvisational, without predictable moves or steps. The emphasis is on energy, movement, creativity, humour, and elements of danger.
Jazz dance received a huge boost in popularity during the 80s due to prominent movies including Flashdance, Fame, Footloose, Staying Alive, Breaking, and Dirty Dancing.
The form appeared in all sorts of ads and suddenly everyone wanted to go to dance school.
Michael Jackson also had a huge impact on jazz dance with his innovative choice of movements and the rising popularity of music videos. His choreographic collaborations with Michael Peters wowed fans across the world.
90s
In the 1990s world of jazz, the buzz was all around street dancing, street funk, and hip hop. Street dancing is an umbrella term that encompasses funk, popping, breakdancing, and hip hop. Hip hop dance is done to hip hop music and has blown up in popularity alongside its accompanying music. The dance style uses the whole body including complex footwork, body isolations, breakdancing, and gymnastic moves.
In Living Color ran for five seasons in the 90s, giving wider audiences their first view into the world of street dance. The featured troupe of Fly Girls developed a style of jazz, which mixed street dance with technical ballet and jazz moves, choreographed by Rosie Perez.
Contemporary Jazz Dance
Jazz dance has spun off into so many sub-genres and variant styles that these days it has a presence across all media. Street dance, swing dance, and hip hop are but a few of the later influences which themselves have spawned other variations.
Movies like Shall We Dance, Magic Mike, La La Land, and the Step Up series have inspired more people to get involved and sign up to dance school.
Modern-day jazz dance and its successor forms are popular within the music industry, featured in stage plays and musicals, at events, in schools, on the streets, and across the internet. It is considered a predominantly American contribution to the world of dance, with so much of its history and evolution steeped in African American culture. While the everchanging nature of jazz dance means that most people wouldn't recognise it in its original form, they likely feel the spirit of it whenever they hear a certain song, chance upon a boppy film, see a classic music video, or scroll through their social media feed.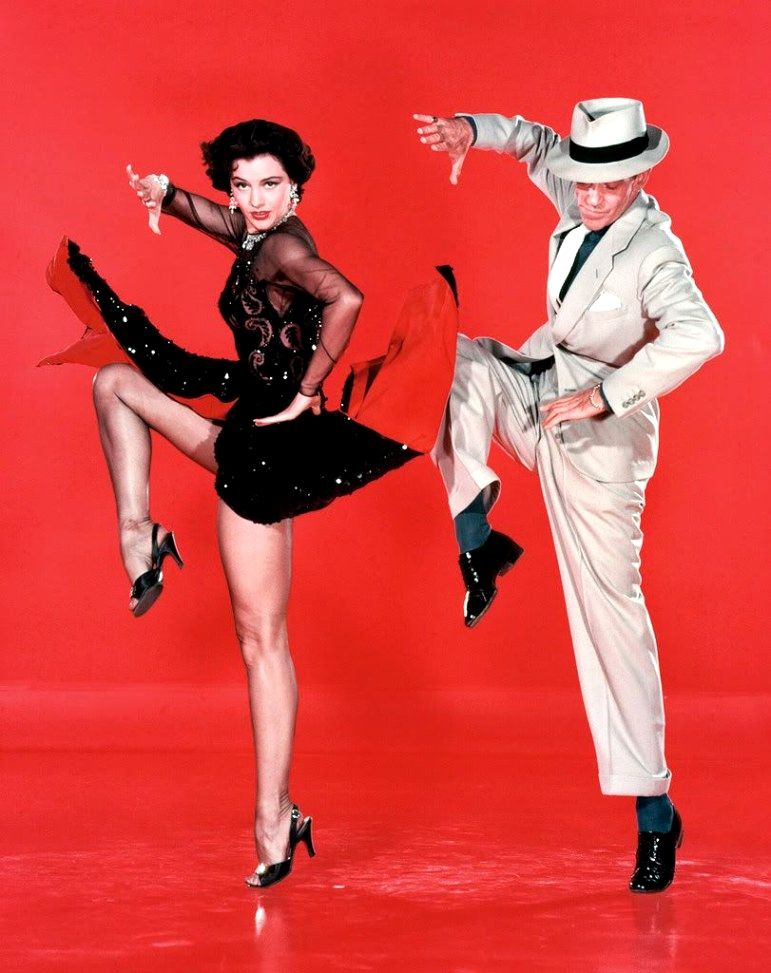 Page load link Go to Top
What you need to know about jazz dance - Totem dance Theater
Sunday, March 4, 2012 - 18:12
Jazz dance - has directly African roots (folklore dance). Before turning into a stage form, this dance has come a long way. The history of the emergence of jazz dance begins in the 18th century, when the art of the black population of the United States received equal rights with the art of white Americans. It was the fusion of "black" and "white" dances that gave impetus to the emergence of a stage form of dance, which later became known as jazz dance. And it happened at the beginning of the 20th century.
Jazz dance was very popular, used in shows and revues, in musicals and cinema, in variety shows and dramatic performances. His style was often borrowed from everyday dance. This style of dance is alien to the ideas and philosophy of modern dance, or the refined romanticism and sublimity of classical ballet.
Jazz dance is primarily a dance of emotion, energy and strength. As an example, we can cite such well-known performers and choreographers: Jack Cool is considered the founding father of jazz technique. He was the inspiration for Mutt Mattox, Bob Fosse, Jerome Robbins, Gwen Verdon and many other choreographers.
Bob Foss is a renowned jazz choreographer who created a new form of jazz dance influenced by Fred Astaire and burlesque and vaudeville. Luigi is a dancer who created a special warm-up technique (a jazz exercise designed to prepare the body for dancing) after he became paralyzed in a car accident.
Jerome Robbins is the choreographer of many famous musicals: Peter Pan, The King and I, Fiddler on the Roof, Funny Girl and West Side Story. He also founded the ballet company Ballets USA.
The musical basis of jazz dance is, as a rule, jazz music, which is distinguished by its stylistic diversity. But today the greatest interest and difficulty for jazz dancers is the comprehension of the fusion of jazz and electronic music.
.
Many people think that jazz is only for the older generation, music that you can relax to have lunch or fall asleep to, music is easy listening. In fact, jazz dance can be performed to the uptempo sometimes even aggressive rhythms of Swing / Bebop, Afro Cuban, Brazilian, Latin, Funky Jazz .. The most important feature of jazz dance is improvisation. It helps the dancer to reflect the changes that are taking place in the surrounding world (aesthetic and social). Distinctive features of jazz dance are also sensuality, emotionality. The soul in jazz dance lives with the body, in the same rhythm, tune.....
Blues jazz is a slow, sensual and emotional dance performed to blues music. Blues-jazz dance can express loneliness, sadness, longing, suffering, anger and joy, as well as love, passion - any experience from the whole spectrum of human feelings and emotions. Expression is a very important factor in jazz dance. Music is expressed through dramatic grandiose movements.
.
Modern jazz dance offers unlimited possibilities, requiring creativity and individuality from the performers. Someone wants to have fun, someone seeks to convey the mysterious, incomprehensible vicissitudes of life, others are fascinated by pure movement, composition, rhythm ....
Jazz modern
Jazz modern is the basis of variety dance. Modern has its origins in classical choreography and focuses on finding balance and using the body to create form in space.
Africans and African-Americans are considered to be the creators of jazz dance. Improvisation is inherent in the very nature of Afro-Jazz, with the help of which a person expresses his emotions and mood. The movements are clear and complete. The body sensitively repeats the whimsical pattern of music! The emphasis of the step is not on repulsion, as in ballet jumps - on the contrary, the momentum of movement is directed towards the ground..
Blues-jazz dance is a more plastic version of jazz that maintains a clear rhythm.
A striking feature of jazz dance is the independence of body parts from each other, in which they each move along their own trajectory. Parts of the body are so prepared that they can move not only in isolation, but also in opposite directions. Today's jazz dance is hard rhythms, emotional pressure, even some aggression. It contains elements of hip-hop, break, rap, funk. The dance figures combine complex hand translations and intricate body movements that fit into the intense rhythm of the music. Broken movements, asymmetrical figures, spectacular throws to the floor - the dance depends on the music and the choreographer's imagination.
Jazz. Technique
The technique and style of each artist depends on the level of his training. Today we find many variations in styles. Some are attracted by primitive African technique, others combine modern with ethnic dance, others use tap-dance...
To excel in jazz dance, the dancer must also practice classical ballet techniques, which allow excellent control of his body, give strength to muscles, improve balance (balance), and also perform sharp and clear movements inherent in jazz dance.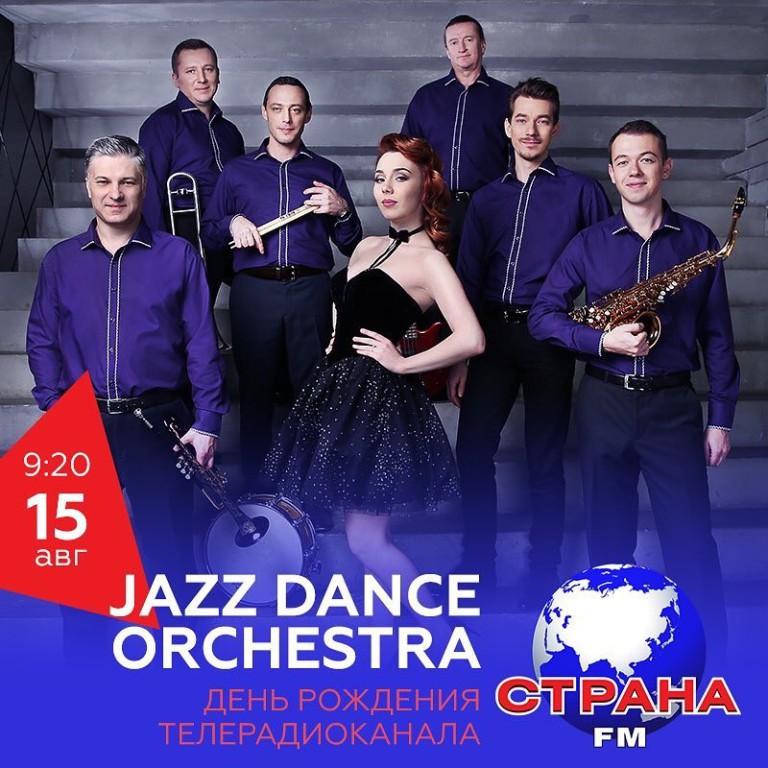 isolation technique.
Among the technical principles of jazz dance, the idea of ​​isolation is central. There can be no jazz dance without it. An artist in jazz dance can completely free his body, make it an instrument of dance only when he masters the technique of isolation.
Tension and relaxation.
Another important factor is awareness of the need for tension-relaxation (contraction-release). Without this, the dancer cannot work in isolation. Tension and relaxation coexist. If one part of the body is relaxed, then the tension is held by the rest of the body.
Pelvic area.
Many jazz educators today emphasize the importance of this area, which is associated with many movements in jazz dance and which gives the dance sensuality and passion.
Some basic elements of jazz dance: ball change, twist, pivot step, touch step, Pique passe, stag leap, jete`, pencil spin, barrel turn, fan kick, jazz walk, jazz run, hip walk, chasses, cat walk and the catch step.
Jazz and other styles of dance.
Modern jazz dance has borrowed terminology and individual movements from various dance styles. From ballet, he took French terminology and some movements, positions of arms and legs. Modern gave jazz dance the greatest freedom in liberating the torso and including it in active work. The step was borrowed emphasized rhythmization of movements. Ballroom dancing also influenced the formation and development of jazz dance. How popular dances influence him. At the turn of the century it was a Charleston. When Latin American dances became popular, the basic steps were also borrowed) steps from Cha-cha-cha, Mamba, Samba).
The influence of hip-hop, r'n'b, latin, contemporary, funky, house, free style styles is also great. There were new movements of the arms, hips, rhythmic changes.
Different styles can intersect in Jazz dance - traditional (classical jazz of musicals), lyrical, afro or modern, contemporary. Since inventiveness and improvisation are so important in jazz dance, many dancers bring completely different styles to their dance.
History of jazz dance
Jazz Dance came out of Africa. African culture was gradually connected with the European tradition. It was especially intense at the beginning of the 20th century. People were fond of such musical and dance styles as reg, Charleston. Jazz has touched many areas of modern art. The African essence of jazz was especially revealed in popular music and dance, which were thoroughly transformed by American show business at the beginning of the century. The professional study of jazz, the basics of jazz dance, began in the 1940s. The outstanding artists of this generation were Jack Cole, Katherine Dunham, Pearl Primus.
Jack Cole, trained as a modern dancer, developed jazz styles, emphasizing the isolation of a technique strictly based on black and oriental dance traditions. Catherine Dunham and Pearl Primus included black original ethnic themes in their choreography. They inspired and stimulated the development of black American modern dancers in the 1940s.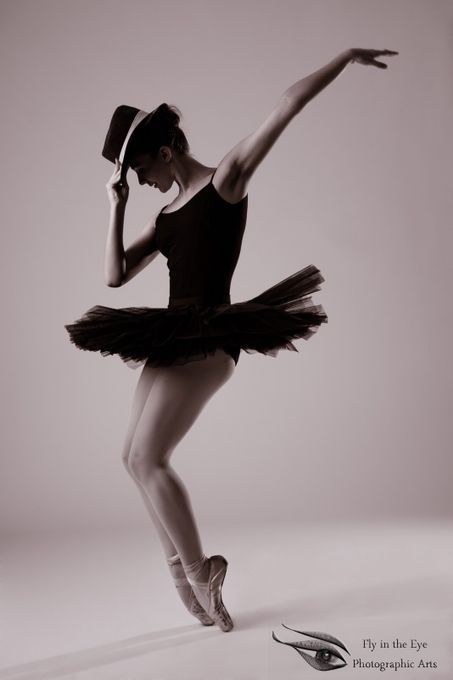 The names of the performers who worked with Kole, Dunham, Primus, we see among those dancers and choreographers who have achieved outstanding results. These are Matt Mattox, Gwen Verdon, Carol Hyney, George and Effil Martin, Baz Miller, Talley BEATTY... After World War II, an active offensive of jazz began on the European continent. A special interest in jazz dance was fueled by numerous musical films, the pinnacle of such public interest was the grandiose success of West Side Story. Jazz dance in America has made spectacular progress - the Alvin Ailey dance troupe (http://www.alvinailey.org/ ) introduced viewers to the richness of African-American traditions and to the highest results they have achieved by seamlessly combining ballet, jazz and ethnic dance .
Jazz dance also influenced the ballet of Europe. Classical dancers and choreographers, for example, from England, mastered modern jazz traditions. Frederic Ashton http://www.ballet.co.uk/ashton/ produced Jazz Calendar in 1968 for the Royal Ballet.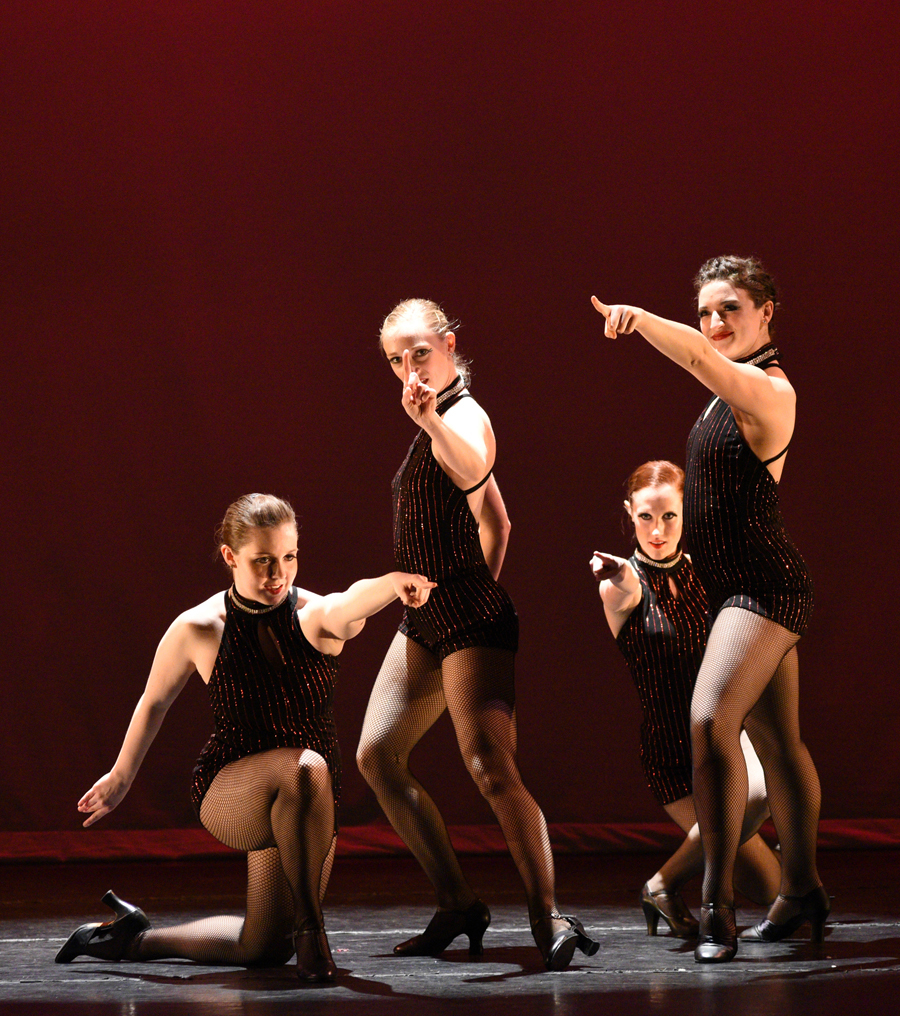 The dance boom aroused public interest in such areas as soul, beat, Afro-jazz, tap, as well as in ballet and modern dance. At the end of the 60s, international summer workshops and courses began to be held in Germany, Belgium, France, where dancers and teachers from all over the world presented the technique and styles of jazz dance, initially gaining their knowledge from such American teachers as Matt Mattox, Walter Nix Walter Nicks, Luigi (Luigihttp://www.luigijazz.com/), Gus GIORDANO. Many dancers continued their studies in the USA, while teachers from America settled in Europe.
During the 70s, international dance workshops spread throughout Europe, where teachers representing the new generation worked. Fred Benjamin Fred Benjamin, Rick Odums, Danny Daniels.
Entertainment and commercialism dominated the development of jazz dance in Europe. Private schools were opened, access to which was open to everyone. Dance academies have avoided including jazz dance as a discipline in the core curriculum.
Jazz dance promotes the flexibility and sensitivity of classical and modern dancers. Jazz dance is all about rhythm and technical skill. This was recognized in countries such as Germany and Bulgaria, where classical dance academies included jazz dance in their curriculum.
Jazz dance moves forward through the use of various material: ethnic dance, ballet, tap, as well as street styles. Modern jazz dance destroys the boundaries between them, bringing together all styles, forms, directions.
The transformation of jazz dance into dance theater and the combination of professional technique and choreography created modern jazz dance. Modern jazz dance challenges the modern dance language spoken throughout Europe.
Jazz as a dance appeared with jazz music at 1920s Today there are many styles of jazz that I dance to a variety of music. But all these styles combine very energetic and rhythmic movements. In order to dance jazz, you must be in excellent physical shape and have a special flexibility.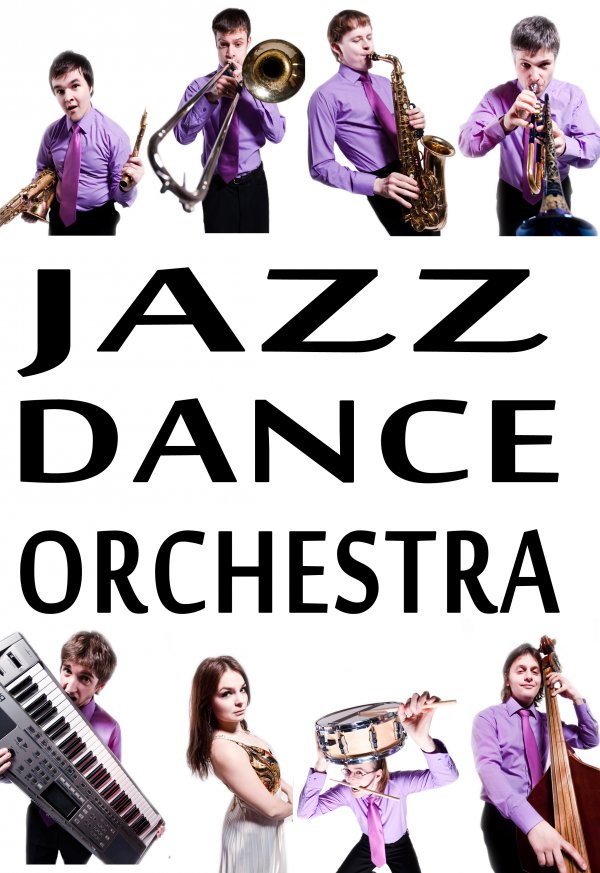 In the jazz class, work begins with a warm-up. This is followed by exercises that develop a sense of rhythm, which is very important for jazz. Part of the time is also devoted to practicing "isolated movements", that is, movements performed by separate parts of the body. "Isolated movements" are the basis of jazz. At the last stage of the training, a series of movements is usually worked out, developed and staged by the choreographer. The series usually begins with the simplest exercises, becoming more complex and supplemented with new elements.
Jazz-modern dance - the history of the origin of the style
Jazz-modern dance is familiar not only to dancers, but also to most modern people, at least a little interested in culture, art and dance. Graceful and amplitude, free and sensual, beautiful and plastic - all this is about modern jazz.
Brightness, emotionality and free lightness of jazz complemented the deep philosophy of modernity.
Katherine Dunham
This direction of modern stage choreography appeared in America in the 70s of the last century, and then "captured" Europe.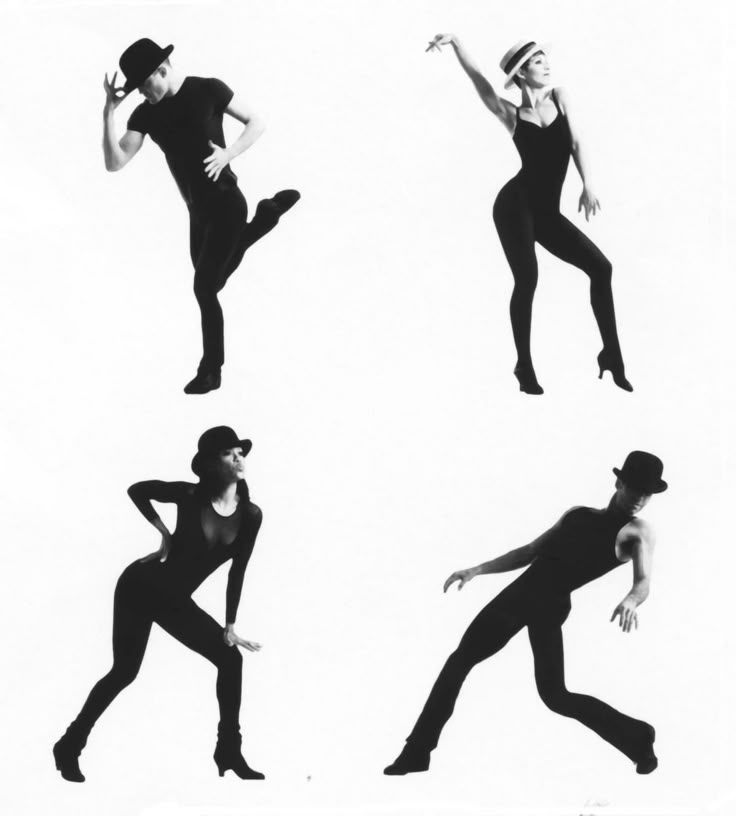 Two dance styles - jazz and modern - have united in a new direction. But to know the history of dance, you need to look at the beginning of the 20th century.
"Birth" of jazz
Jazz as a dance "bloomed" in the 1920s, was performed and invented by African Americans in everyday life, but quickly became a favorite of the stage - Broadway productions could not do without it.
One of the founders of the style is Katherine Dunham. The "black" dance, as it is called, owes African Americans their unique plasticity, imagery, sense of style and freedom of all parts of the body in movement.
New dance quickly conquered Hollywood
Hollywood stars Fred Astaire and Ginger Rogers
"Birth" of modern
Modern "thundered" throughout the 20th century, accompanying all the world's vicissitudes and turbulent changes. The style was a reaction to classical dance with strict forms, rhythms and movements. The dancers were tired of ballet, and the new, rapidly changing world demanded a modern, free and plastic dance with different themes.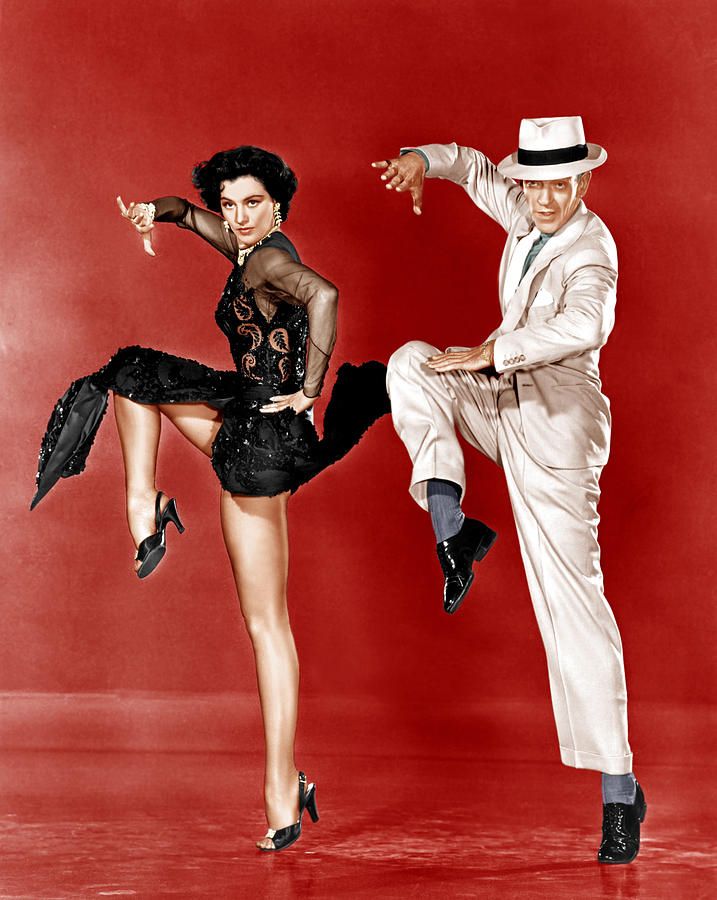 Isadora Duncan was the first to introduce Art Nouveau on stage
Isadora Duncan
Modern was not born in the "bottom", unlike jazz. Isadora Duncan was the first to introduce Art Nouveau on the stage, but she did not create her own school.
The main theorist of style, thanks to which the modern American ballet school now looks exactly like this, is Martha Graham. The philosophy, technique and unique energy of dance were also developed by Loi Fuller, Ruth Saint-Denis, Ted Shawn, Doris Humphrey.
Production by Pina Bausch
Popular songs from jazz films and musicals
Art Nouveau spread rapidly throughout Europe. So the world learned about talented choreographers - Maurice Bejart, Pina Bausch and others.
Evgeny Panfilov and Alla Sigalova are known among the Russian representatives of the style, although we have not reached such a development as in Europe in Art Nouveau. Soon, the components of the style began to be used in ballet performances and classical dance.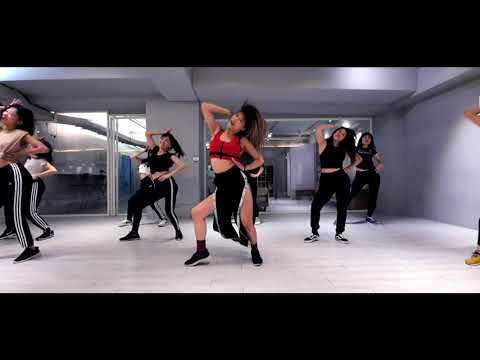 Alla Sigalova
Jack Cole - the "father" of modern jazz dance
Two different directions did not exist separately for long and soon merged into modern jazz. Jack Cole is a teacher who was the first to correctly combine the techniques of these styles, and already in 1966 they published a textbook describing the features of the new direction. After that jazz-modern began to develop independently.
Jack Cole rehearsing with Marilyn Monroe
Brightness, emotionality and free lightness of jazz complemented the deep philosophy of modernity. The dance became full-fledged, the music merged with the movements, more and more expressive elements appeared. This allowed dancers of different professional levels, training and physique to perform modern jazz at a high level and develop in it.
Jazz-modern is now actively changing, incorporating new forms, techniques and elements of other styles - hip-hop, for example.
Jazz modern today
Music is selected according to the mood of the dance, the rhythm can also be different - from Afro-jazz to melodic and moderate classical compositions.