How did wendy williams do on dancing with the stars
'Dancing With the Stars' Wendy Williams struggling to make the grade
Called a "breakthrough in daytime" by The New York Times, Wendy Williams burst onto the national talk show scene in July 2009 with the launch of her daily, syndicated program, "The Wendy Williams Show." She is a contestant on Season 12 of ABC's "Dancing with the Stars."
When Wendy Williams started rehearsals for ABC's "Dancing With the Stars," her dance partner, Tony Dovolani, expected the talk-show personality to translate her animated bravado onto the dance floor.
But Dovolani didn't get what he envisioned from Williams, known for her infectious catchphrase, "How you doin'?" He was surprised to see the typically bold Williams nervous about her inept dancing ability during practice, feeling insecure about her voluptuous frame while standing nearly 6-feet tall.
"I'm not a dancer. I have two left feet and a hoof," says Williams, bursting into laughter recently while on the set of Lifetime's "Drop Dead Diva," where she was filming an episode in which she plays a judge.
On the premiere of "DWTS" last week, Williams finished near the bottom of the scoreboard, scoring 14 out of 30 points.
Dovolani believes as Williams practices more, it'll help her overcome her self-esteem issues on the dance floor.
"She was always the tall kid, always felt too big to dance," says Dovolani, who is entering his 11th season on "DWTS." "With her being tall, I see that as her strength. It's almost like she's the Wonder Woman. I don't want to hide her height. I want her to celebrate it."
Strides have been made, according to Williams. The 46-year-old says the tough workout regimen trying to learn the cha-cha has left her in the best shape of her life, training about five hours a day for the past two weeks.
Whether Williams is eliminated early or not, the extra exposure on the hit dance show should boost her celebrity and increase appeal of her weekday syndicated program, "The Wendy Williams Show." The show is already being aired in 54 countries and ranks 13th among other talk shows, according to the Nielsen Co.
The success of her talk show, which was renewed for its third season, has generated other opportunities for Williams. Along with "Dancing With the Stars" and "Drop Dead Diva," she'll appear on the soap opera "One Life to Live" and host a new dating show "Love Triangle" on the Game Show Network next month.
Everything is starting to take form for Williams, who said she wanted to expand beyond her burgeoning talk show this year. She says it's been a tough road to her dynamic rise.
It was a course Williams doesn't regret.
"It had to be this hard," she says. "As a woman, you always have the option of laying flat on your back and getting things easier. But there's always going to be a girl like me that'll laugh at women like that."
Williams spent more than 20 years as a radio DJ, building an explosive reputation for her audacious personality, someone who talked about celebrities and dared to ask them about their dirty laundry – consequences be damned. That led to high ratings, but also one firing and notorious clashes with celebrities (her combative interview with a profanity-spewing Whitney Houston in 2003 may be her most famous).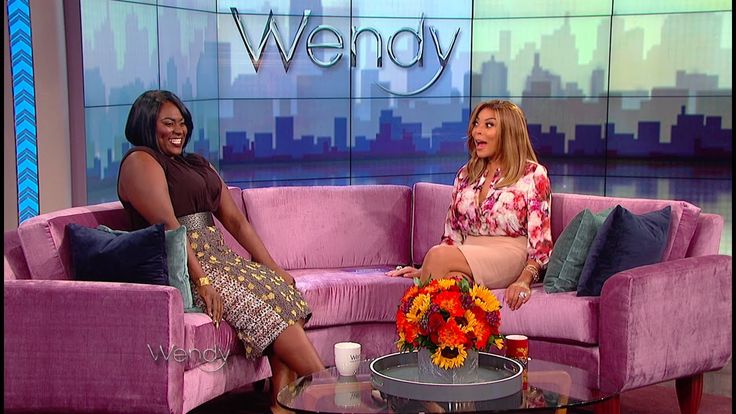 Still, stars came to her to talk, and she had grudging respect within the industry.
Through all the drama, her radio show, "The Wendy Williams Experience," garnered 12 million listeners and she eventually was offered a chance to host her own television show.
For Williams, she knew she had to trade in her brash shock-jock shtick to show a more sensitive side – while having the same backbone. It was a tough transition for Williams to differentiate her radio and TV persona, until she left radio in 2009.
"It was a little bit difficult for her going back and forth," says Lonnie Burstein, the executive vice president of programming and production for Debmar-Mercury, which syndicates and produces "The Wendy Williams Show."
"She would say, 'Is that not good for TV?'" Burstein continues. "I think that part was harder for her. Now with radio in the rearview mirror, I think it's been fairly seamless."
In the past few years, Williams said she's been able to mature as a host through her lifestyle of being a mother to her 10-year-old son and as a wife.
She also says having less talk time on television than she had as a radio DJ has contributed to her reformed image.
"With growth and age, there comes maturity and how you conduct yourself," Williams says. "For most people, if you put a microphone in front of their face for five hours a day, six days a week for 23 years, they're bound to ... someone off."
Burstein says Williams' growth as an interviewer was one reason the show became the first to land an in-person interview with legendary Aretha Franklin after the Queen of Soul's undisclosed surgery. The interview aired earlier this month.
"Aretha is a fan of Wendy," Burstein said. "She appreciated the maturation of Wendy. But it came with a lot of hard work. As we went into this two years ago, we knew moments like this would happen. ... I think others see that as well. That she's different."
For Williams, she hopes to continue to create her own lane as a host, like Oprah Winfrey and Ellen DeGeneres.
"There's room for all of us," she said.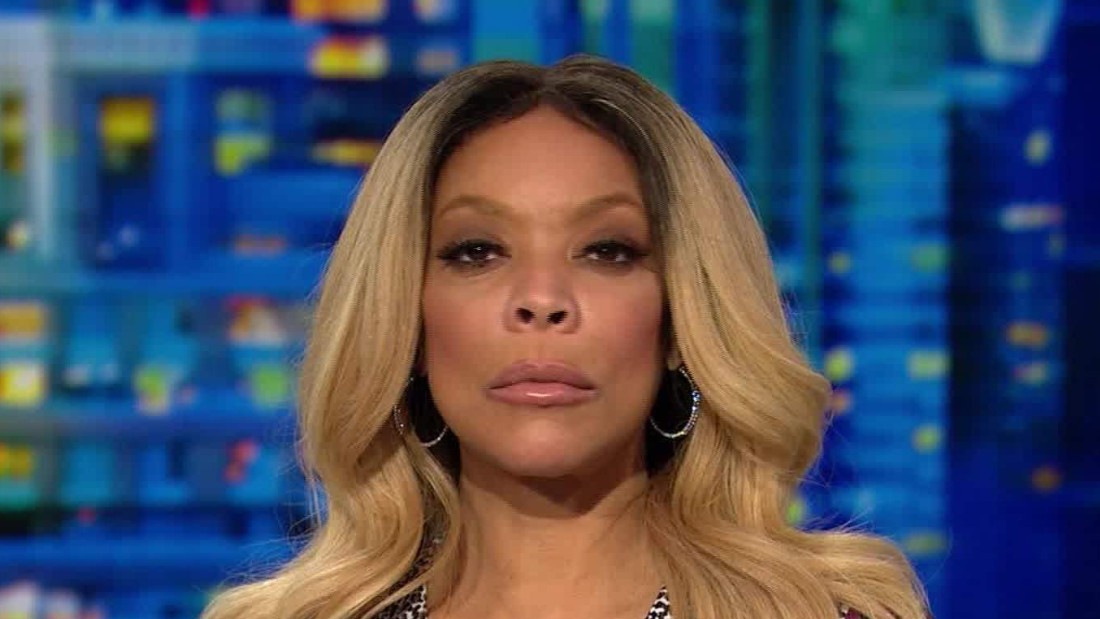 "I'm just glad to be here. I hope to be here until I'm ready to go."

If you purchase a product or register for an account through one of the links on our site, we may receive compensation.
Fans Outraged Following 'Dancing With the Stars' Alum Snub
ABC "Dancing With the Stars" season 30
Some fans of talk-show host and "Dancing With the Stars" alum Wendy Williams are upset after her talk show was removed from YouTube and her website was apparently deleted.
Followers took to Twitter over the weekend after noticing that the "Wendy Williams Show" Twitter account, which used to reside at @WendyShow, has been deleted and pulls in a "Sorry, this page isn't available" error message.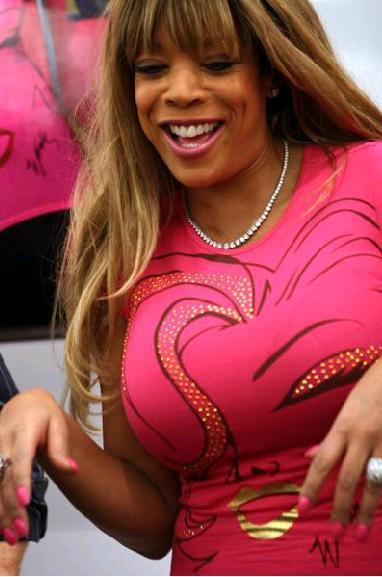 The YouTube account is also missing from the site, and the website "wendyshow.com" appears to be listed as a claimed domain but no longer holds content regarding the show.
---
Fans Are Upset the Show Was Deleted
Nah they really doing Wendy Williams so dirty

— nikki. (@nikeita_) July 5, 2022
Some fans are upset with the show's deletion.
"What is @POTUS plan to restore the Wendy Williams YouTube channel," one tweet reads.
Another person tweeted, "Does Wendy Williams even own her own name? Serious question."
"I don't like what they're doing to Wendy Williams," another person wrote, alongside a heartbreak emoji.
Some said the show being deleted was a tragedy.
"the wendy Williams youtube channel being deleted feels like a greater loss than burning of the library of Alexandria," a tweet reads.
One person wrote, "What's happening to Wendy Williams is absolutely terrifying," while another accused YouTube of wrongdoing, writing, "@YouTube y'all dead a** wrong for deleting Wendy Williams.
"
Others just wanted answers.
"I need to know why the Wendy Williams YouTube page isn't available…" one person wrote.
Another retweeted a tweet about the show's cancellation, writing, "There's a nation in mourning. #WendyWilliams."
One person thought that deleting the show "should be illegal."
"NO WAY THEY DELETED THE WENDY WILLIAMS SHOW YOUTUBE CHANNEL AND ALL VIDEOS WTF NO SO MUCH HISTORY NOW GONE," their tweet reads, followed by, "not them erasing literal history that should be illegal."
At the time of writing, it's unclear if the videos can or will be restored or if the show's Twitter account will ever return.
---
Williams' Show Was Canceled
CNN reported on Tuesday, February 22, 2022, that "Dancing With the Stars" alum Wendy Williams was leaving her show, and now, a final date for the show has been announced.
The final episode of the show aired on Friday, June 17.
"The final original episode of 'The Wendy Williams Show' will air on Friday, June 17th, with a video tribute to the iconic host," a spokesperson told Variety in a statement.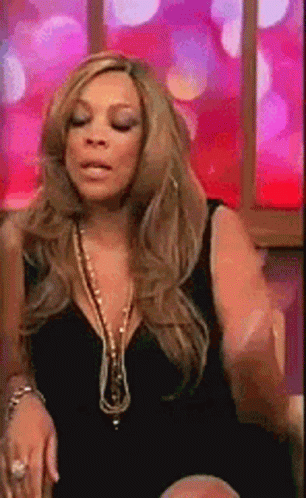 "The series comes to an end after 13 successful years in syndication."
Sherri Shepherd, who hosted the finale of "The Wendy Williams Show," will be taking over the timeslot in the fall with her own talk show, which will be nationally syndicated and is to be titled "Sherri."
Shepherd has experience in the talk-show realm. She was a host on "The View" for seven years between 2007 and 2014.
Some fans think that the finale of the show not including Williams is "disrespectful," taking to the comments on her most recent Instagram post to ask her about it.
"We want WENDY for the wendy finale smh," one person wrote.
Another commented, "How are they having a Finale without the person the Finale is for? This is ridiculous and disrespectful to the fans."
"Dancing With the Stars" is set to return in the fall of 2022. The show will air on Disney+ rather than on ABC in a first for both the show and the network.
READ NEXT: Peta Murgatroyd Shares 'Disaster' Ahead of Surgery, Updates Fans

Comment Here
Follow Heavy on DWTS!
More Heavy on DWTS News
Loading more stories
Daily Mail: Wendy Williams is back with her 'mean girls' after the show is renewed for 2 more seasons
People
Looks like Wendy Williams is back as her mean girlfriend after her show was renewed for the 2021-22 season.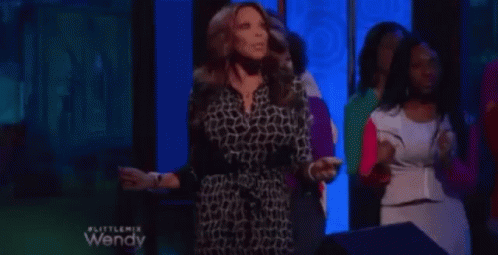 In early 2019, Wendy Williams rose high on a wave of sympathy and support as she faced successive adversity in her personal life and her health issues.
Difficulties seemed to bring about a softer, sweeter Wendy, but now that the worst is over, the notoriously witty talk show host seems to be returning to his old self.
A-listers turn down invites to be on The Wendy Show
Talk show host Wendy Williams / Source: Getty Images to her "mean girl" as soon as she saw that her contract was extended until 2022.
Up until then, the future of her talk show was in doubt, especially given the personal upheavals she had gone through that had affected the show.
View this post on Instagram

"Wendy, you have shown strength and perseverance to become your best person. " Tamar stops and talks about body transformation, her personal life and more!

A post shared by Wendy Williams (@wendyshow) on September 18, 2019 at 11:21 AM PDT




Wendy Williams returns to type
Kinder, more balanced Wendy has touched a chord with her audience, but it looks like "playing well" is no longer part of her piece.
She was particularly obnoxious to her guest host, Jerry O'Connell, who was rumored to be preparing to replace her before the network renewed their contract.
During the interview with Tamar Braxton, she also took pictures with the Real Madrid girls.
View this post on Instagram

@nikimurphy tells everything on the purple couch. Watch now at www.Wendyshow.com.

A post shared by Wendy Williams (@wendyshow) on September 24, 2019 at 10:43 AM PDT
Wendy Williams shows her claws
But things went from bad to worse when Wendy accused her personal friend, supermodel Christie Brinkley of that she portrayed a hand injury in Dancing with the Stars to give her daughter Sailor a chance to be in the spotlight.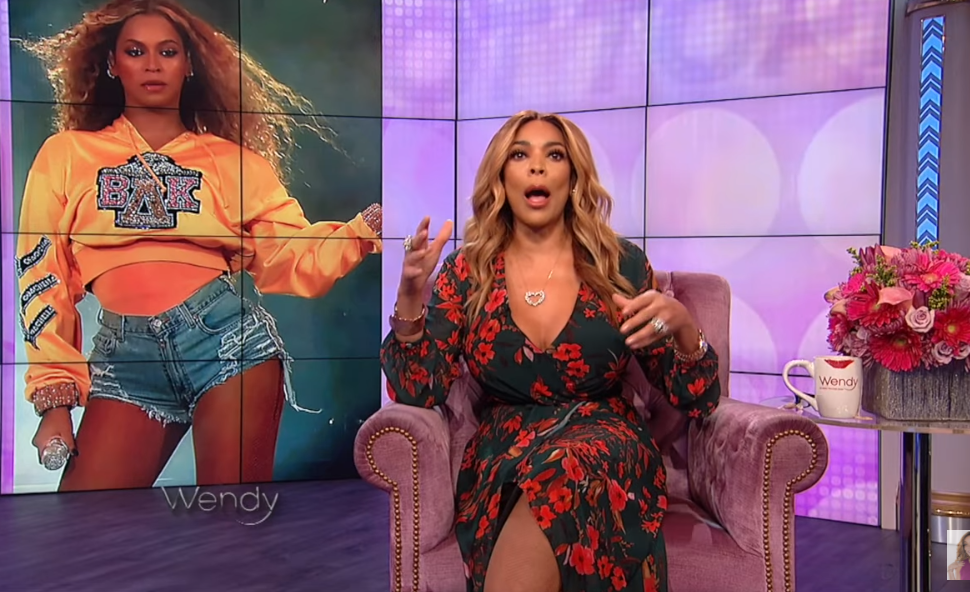 GUESTS REJECT THE 'WENDY WILLIAMS SHOW'
Wendy's mean behavior could cost her everything her "good player" won.
Internal source within the production team identified:
"At a time when we thought it would be easier to get guests and get people who aren't just reality stars and B-players into sitcoms and movies, she's complicating things again." .
A-listers refuse to be invited to take part in Wendy's show - after all, who wants to be deceived or humiliated on TV ...
Perhaps this will make Wendy rethink her attitude and realize that it's fun to play.
View this post on Instagram

The Wendy Williams Show has been relaunched until 2022! I love you for watching!

Posted by Wendy Williams (@wendyshow) September 16, 2019 at 9:43 AM PDT
Wendy Williams announces contract renewal
September 16, the first day of the new season of The Wendy Williams Show, 55 The 1-year-old talk show host solemnly announced that her contract had been renewed by Fox
"I'm so excited to start our 11th year by letting the world know that I will continue to do what I love to do so much - and for a very long time. I want to tell Fox and all of our stations today how much their support and trust means to me. They should know that we will never stop working hard to ensure that our dedicated viewers and co-host viewers become the "most hosts" of the latest national daytime television. I heartily watch you.
Wendy's contact was renewed despite her terrible year, rife with personal scandals and health and drug problems that kept her from staying in the purple chair for 6 weeks.
Jaleel White of Daughter Siblings in Family Matters Samaya with his ex Bridget Hardy - in their relationship
Celebs
Bridget Hardy and the former Jalil White once fought a bitter custody battle over their daughter Samaya, including mud therapy and domestic abuse allegations against everyone's favorite geek.
Jaleel White was a child star and he grew up in front of the public as the bumbling, annoying and overall adorable Steve Urkel on the ABC comedy series 90's "Family Matters".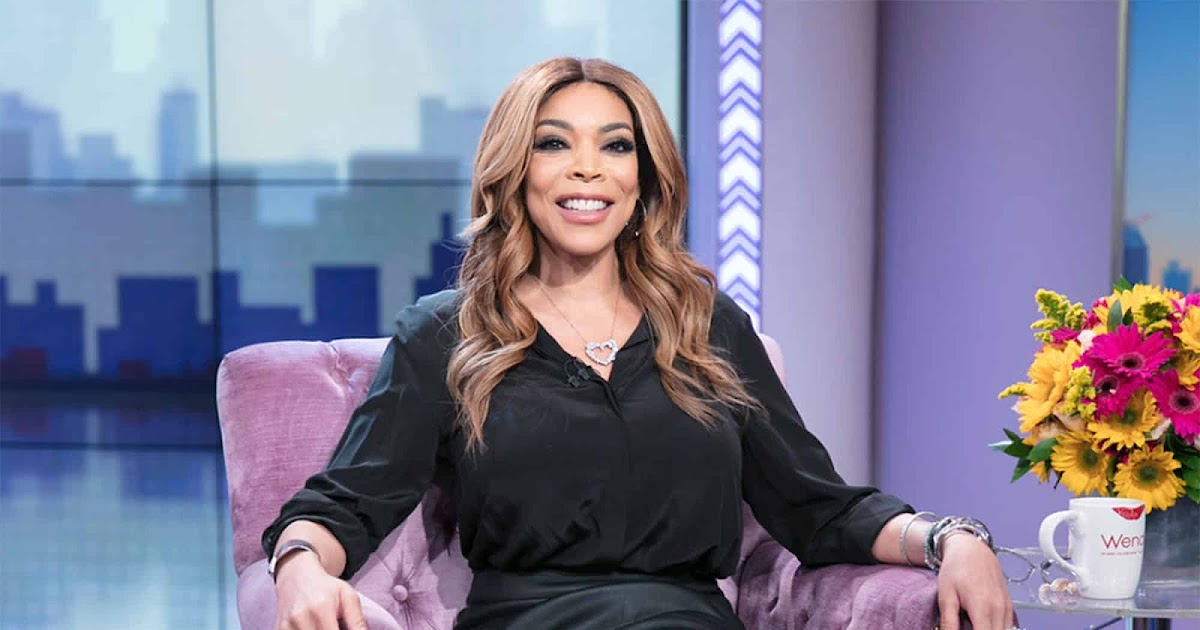 Unfortunately, Jalil's family affairs were less than humorous and often bordered on the tragic. In 2009, Jalil and his longtime girlfriend Bridget Hardy welcomed daughter Samaya, but happiness was not in the cards for the actor.
Like many other child stars, Jalil had a hard time transitioning into adult roles, and although he never had enough work, he never achieved the same level of success he enjoyed as a child.
Jaleel White as Steve Urkel in Family Matters, circa 1990 | Source: Getty Images
Bitter Breakfast
Shortly after Samaya's birth, the couple separated, agreeing to share custody of their young daughter. It all seemed amicable, until 2012, when Bridget suddenly accused Jalil of domestic violence and verbal abuse.
Jalil stated that the allegations were a blatant attempt to extort money from him as he had just received a lucrative term on Dancing with the Stars while reclaiming his stalled career.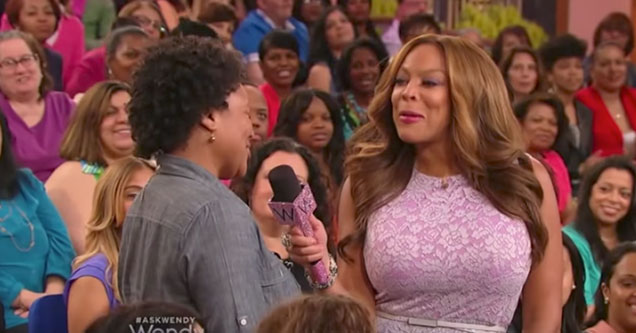 View this post on Instagram

Take my child's first premiere: A. #jumanji #jumanjithenextlevel - this is a must see! Emulating Danny Glover @kevinhart4real is Jokes B. She's not a C kid anymore. This dad got #DiddyCropped for the bigger #DannyDeVito star. active

A post shared by Jaleel White (@jaleelwhite) Dec 10, 2019 at 8:51 AM PT




Ugly allegations
Regarding the allegations that he was physically or verbally abused by Bridget, Jalil strongly denied them and stated:
"There was no verbal abuse. Couples say it's okay. I'm not going to pretend like we didn't have any arguments, obviously we broke up."
See this post on Instagram

I promise she will be better than me in every way. How did she turn around like that? Sheesh #Samaya #girldad

A post shared by Jaleel White (@jaleelwhite) on Feb 1, 2020 at 3:35 pm PDT
Jaleel accused Bridget, whose career has consisted of minor roles, of opportunism, using allegations of abuse to reopen child custody case this was settled back in 2010 when they first disbanded. Jalil showed:
"Trick: 'OK, I know he doesn't want trouble, so he'll pay more.' And a dollar amount was pushed across the table (...) "Pay and it's all gone."
Tensions between the parties escalated when Bridget gave an interview - ostensibly for money - in which she detailed the "violence" the actor suffered during their relationship. Bridget recounted one particular incident during which she claimed that Jalil hit her in the chest and pushed her into the toilet.
Jaleel White at the 6th Annual Agency Bowl 2014 in New York | Source: Getty Images
The former actor gave no further examples of his abuse, and Jalil noted that there was never a single instance of physical or verbal abuse in his personal or professional life in his entire life.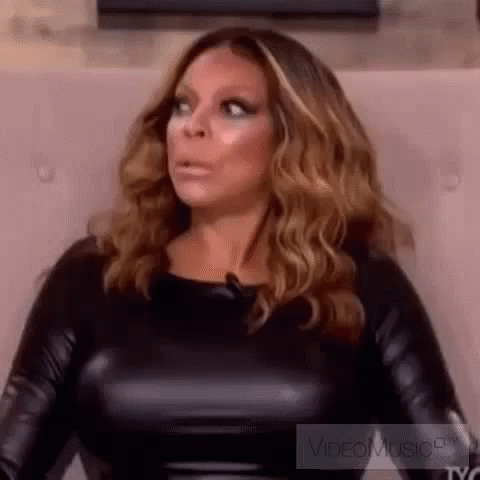 See this post on Instagram

I saw this look #GirlDad

Posted by Jaleel White (@jaleelwhite) on January 30, 2020 at 4:12 pm PT
TRUS
Over the past 8 years, since the debacle In 2012 domestic violence allegations, Bridget and Jalil appear to have come to terms with their differences. There were no more reports of accusations, and Bridget kept a low profile.
FATHER BELOVED
While Bridget is off social media, Jalil does and he fills his Instagram page with pictures and videos of his best girlfriend, Samaya White, who at 11 is growing into a beautiful and talented young lady who often accompanies her dad on the set when he works.
See this post on Instagram

This girl got all these damn games here and doesn't play any of them #HolyMolyCoronaCleanUp

A post shared by Jaleel White (@jaleelwhite) on Apr 6, 2020 at 7:12 pm PDT
One of the most important things for Jaleel - and why he didn't encourage his daughter to follow in his footsteps - is something he knows the high price that child stars pay for fame and success. Like many other child actors, Jalil left his childhood behind for an uncertain future.
Jaleel White in the second season of Family Matters in 1990 | Source: Getty Images
SURVIVE TO BE CHILDREN
Like many other child stars, Jalil has had to make the difficult transition to adult roles, and although he has never lacked work, he has not reached the same level of success he enjoyed as a child. Luckily, Jalil has always been level-headed and has avoided the usual traps of drug and alcohol addiction.
View this post on Instagram

It's daddy's business, quick, quick, quick, Sassipants, now sussantpants, I remember this Lil Sukka tried to act like she didn't want to share her sandwich with me at 3 years old. She put her fingers where she wanted my biting to stop. Then I told her that the family rule is "We share food." Any food on my plate belongs to you. And if I need more, I will get more Compassion and attention - my favorite lessons. She is my best friend from God. Be kind to her.

A post shared by Jaleel White (jaleelwhite) on June 16, 2019 at 3:08 pm PT
Jaleel started acting at the age of three, but his mother, Gail White, was his manager every step of the way. Jalil completed his high school education despite a busy acting schedule and went on to study at UCLA:
Jalil stars in the greatest role he has ever won, as the adoring father to his adorable daughter, Samaya.