How did tara do on dancing with the stars
Dancing With the Stars Results 2016 Week 10: Terra Jole and Sasha Farber Eliminated
With a week left to go in season 23 of Dancing With the Stars, voters have pretty much gotten it right throughout these crazy (Ryan Lochte-gate, Presidential debate scheduling) two months. But often, the toughest, most unfair eliminations are saved for last. Key example? Last night's surprise elimination of against-all-odds contestant Terra Jole and partner Sasha Farber.
Yes, someone had to go before next week's two-night finale, but that someone should not have been Terra. Physical differences aside, the Little Women: L.A. star was a consistently better dance than Jana and Calvin. In fact, she and partner Sasha were tied for first after last night's dances, having nabbed two perfect scores. So what happened?
I'm usually good with coming up with reasons for the unpredictable on this show, but even I'm a bit dumbfounded this week. While Terra wasn't a household name at the start of the season, she quickly became a fan favorite with her sarcasm, determination, and talent.
Calvin, on the other hand, has been more of a quiet presence, content to just fly under the radar. Meanwhile, as much as viewers (and voters) rooted on Jana after her most difficult year, partner Gleb Savchenko didn't do himself any favors with his over-the-top routines and heated discussions with Len Goodman. Meanwhile, Terra was a feel-good story that made you root for the underdog, while marveling at her natural talent and ability. To top it off, there was Sasha's brilliant choreography. In the end, it made their elimination even harder to swallow.
Still, it may not make much of a difference, as long as Laurie Hernandez and James Hinchcliffe are the last two standing. And if not? Well, then the joke's on us. Because if we learned anything last week, it's to never forget to expect the unexpected.
The Dances:
James Hinchcliffe and Sharna Burgess: Oh, thank the dancing gods: Sharna is back on the dance floor this week, and all is right in the world of Mirrorballs and sequins.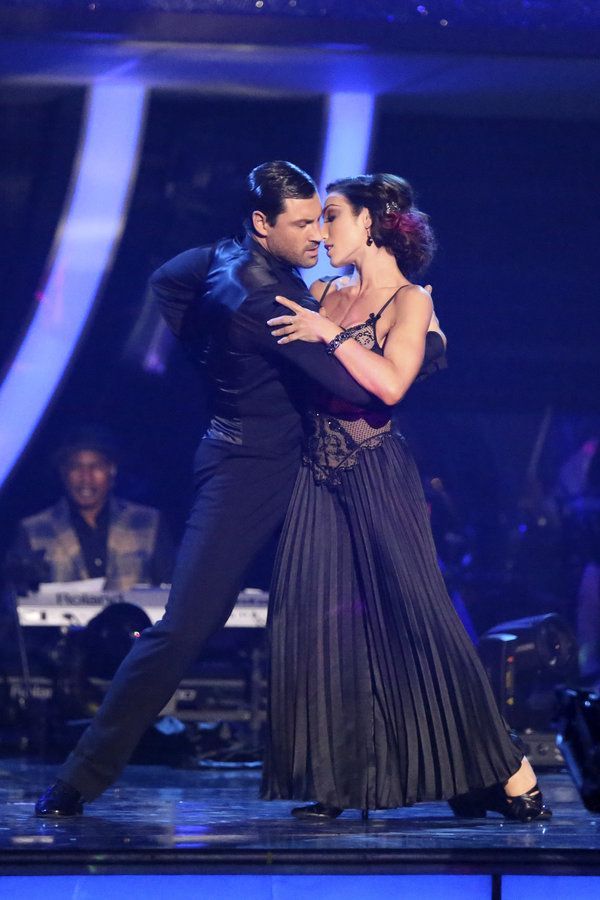 If that wasn't enough, she dances the entire thing blindfolded and James became a gymnast by the end of it. I mean, come on! Who are these people? And why can't I give them the Mirrorball trophy now? Score: 29/30
Terra Jole and Sasha Farber: Terra's dance was total perfection, which is why watching it and knowing that she's eliminated made it that much sadder. This woman deserved to be in the finals. Score: 30/30
Jana Kramer and Gleb Savchenko: Jana says when she came on DWTS that she was the most broken she's ever been in life, but a bunch of sexy dances the show helped her feel confident again. In an effort to keep the momentum going, Team Glamer performs a cotton candy-esque quickstep that features a slip 'n' sliding Gleb. Carrie Ann Inaba says Jana has come the furthest in the competition, but I'm not sure I necessarily agree with that. Score: 28/30
Calvin Johnson, Jr. and Lindsay Arnold: Julianne Hough nailed the critique with this one tonight: While Calvin and Lindsay finally had major passion in their dance, the whole thing was a bit all over the place.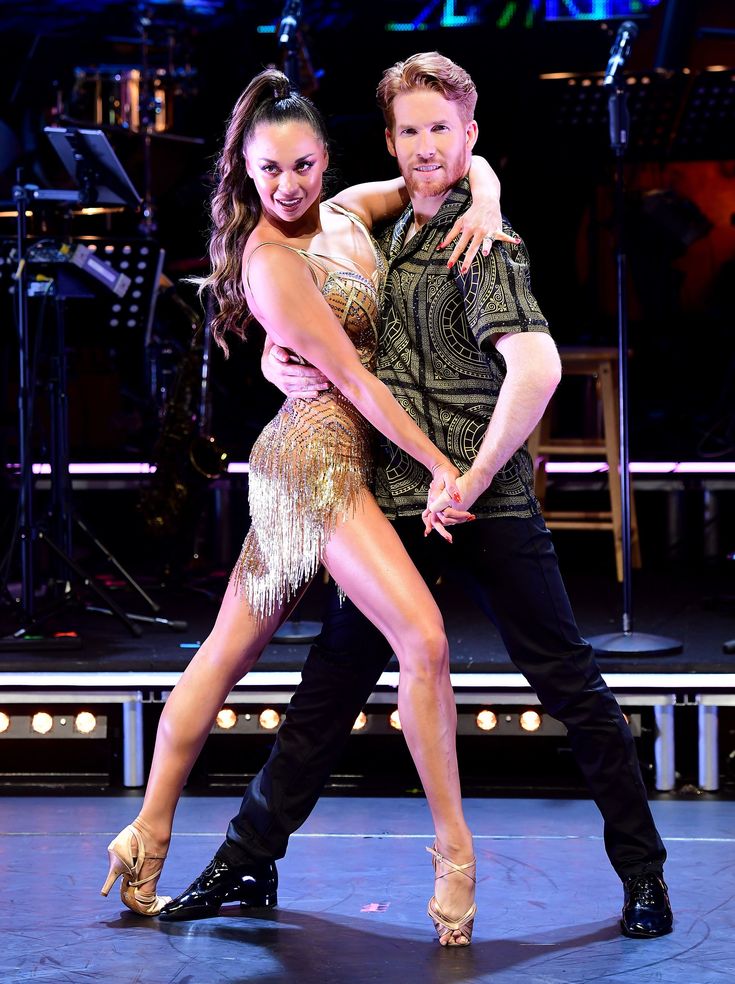 (Granted, it's 99% better than probably anything any of us could do.) Score: 26/30
Laurie Hernandez and Val Chmerkovskiy: Excuse me while I wipe up the tears on my laptop and try to find the right words after Laurie's heartbreaking semifinals package. In case you missed it, DWTS producers visited Laurie's grandmother 10 weeks ago to record footage for the show. In it, she showered Laurie with love and support and told viewers how proud she was of her granddaughter. What we didn't know was that Laurie's grandmother was suffering from Alzheimer's disease, and her health was rapidly declining. A day after DWTS producers interviewed Laurie, her grandmother passed away. Somehow, Laurie still managed to dance—beautifully, of course—but broke down in Val's arms afterwards. There wasn't a dry eye in the house (or on my laptop). Score: 30/30
The Trio Dances
'Dancing with the Stars' Recap: Terra Jole eliminated at Semi-Finals
Courtesy of ABC
How competitive was this week's semi-finals episode of "Dancing with the Stars"? Even a perfect score wasn't enough to stick around.
That was the bittersweet result for reality TV star Terra Jole, who delivered two perfect dances — her first perfect dances of the competition — but couldn't avoid being sent home in fifth place.
Sign up to get Gold Derby's free newsletter with experts' latest predictions and breaking news
It was too little, too late for Jole because Monday night's elimination was based not on this week's scores of course, but on last week's scores on "Showstoppers Night," when Jole finished one point out of last place. Race car driver James Hinchcliffe actually had a lower score last week, but he has become a fan favorite this season, so he was able to elicit enough votes from fans to save him from the chopping block.
Most of our predictions contest entrants correctly predicted that Jole would be sent home (she had leading 4/9 odds), but no one — literally no one — anticipated that she would get the high score of the night. She actually tied with gymnast Laurie Hernandez as they both scored perfectly throughout the evening.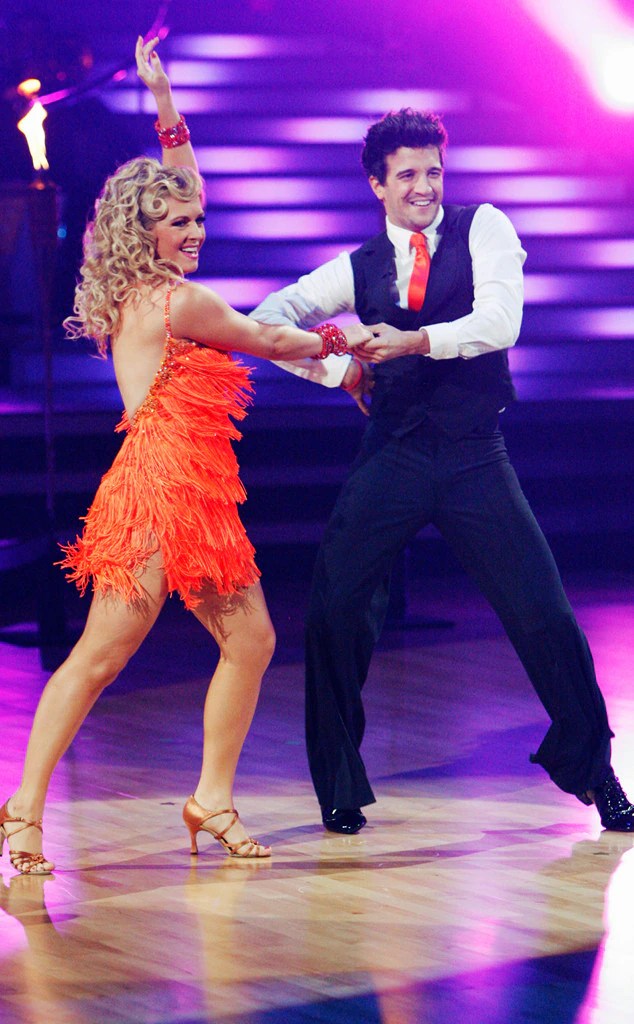 We've come to expect great things from Hernandez since she had topped the leaderboard four times before (we gave her leading 2/3 odds of getting the best judges' score), but Jole came out of nowhere with 100/1 odds — if you've got to go out, you may as well go out on top.
Dish 'Dancing with the Stars' with Hollywood insiders in our notorious forums
"You take my breath away," said judge Carrie Ann Inaba in response to Jole's first dance, a rumba with her pro partner Sasha Farber. Then Jole and Farber were joined by additional pro Artem Chigvintsev for a tango in which the male dancers "framed her so well … complementing her at every turn" according to Bruno Tonioli.
We actually predicted Jole would get the lowest score of the night (1/2 odds), so she sure showed us. Instead, the bottom spot on the leaderboard was occupied by football player Calvin Johnson. In the first of his two dances, a tango, he went so far astray at one moment that it looked like he nearly flung pro partner Lindsay Arnold into the stands.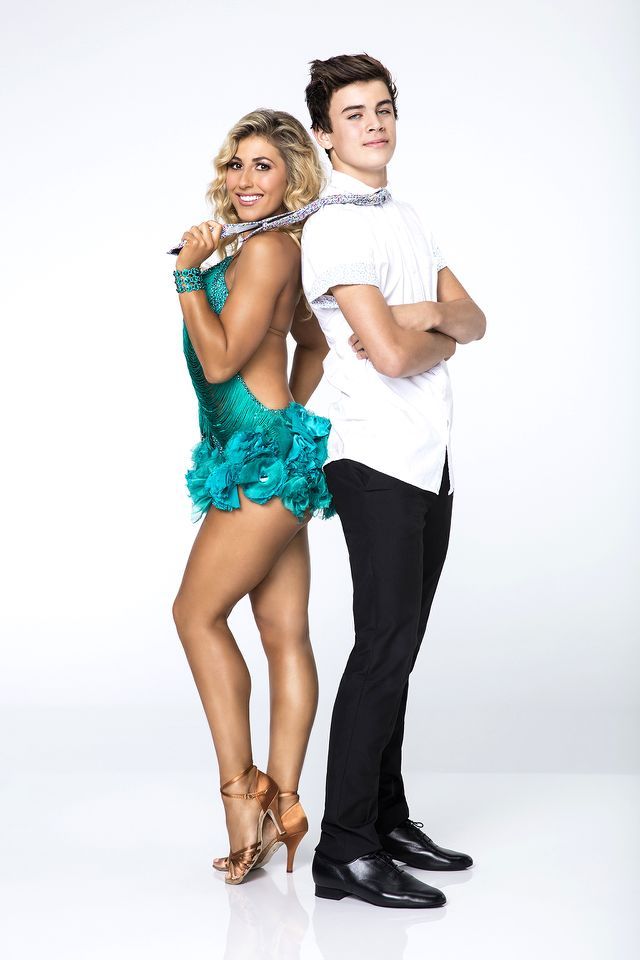 He rebounded in the second round, getting a perfect score for his acrobatic trio salsa with Arnold and Witney Carson, but he couldn't make up the deficit on a highly competitive night when seven out of 10 dances performed received a perfect 30 out of 30.
Photo Gallery: 'Dancing with the Stars' past winners
What do you think will happen next week when "Dancing with the Stars" concludes its 23rd season? Our predictions center is open so you can start betting on next week's "DWTS." Refer to the judges' scores below before making your picks:
Laurie Hernandez – 30 + 30 = 60
Terra Jole – 30 + 30 = 60 (ELIMINATED)
James Hinchcliffe – 29 + 30 = 59
Jana Kramer – 28 + 30 = 58
Calvin Johnson – 26 + 30 = 56
Photo Gallery: The 10 WORST 'Dancing with the Stars' contestants ever
Gold Derby readers just like YOU often turn out to be our smartest prognosticators, so it's important that you give us your predictions.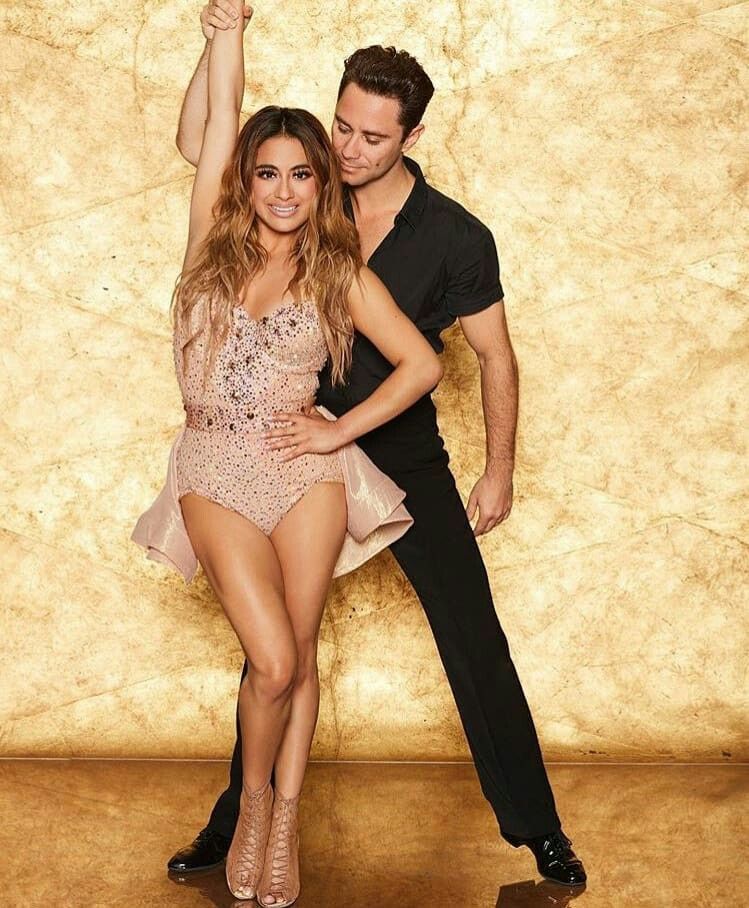 You can continue to update and change your forecasts throughout the week, just click "Save" when you've settled on your choices. You'll compete to win a $100 Amazon gift certificate, bragging rights and a place of honor on our leaderboard. Our racetrack odds change as you make your predictions, just as they do when you bet on the Emmys, Oscars, Golden Globes and more. Be sure to read our contest rules and sound off on the season of "Dancing with the Stars" in our reality TV forum.
Details about the movie "Burlesque". How the film was made, the history of creation and the difficulties of filming
SYNOPSIS
Throwing everything away and not thinking about the consequences, provincial Ali (Christina Aguilera) makes her way to the capital of entertainment - Los Angeles. There she finds herself in the once famous Burlesque club, where at first she will have to work as a waitress, while the unsurpassed and brilliant hostess of the club, Tess (Sher), will unfold unforgettable shows for the remnants of the public.
Naive Ali will witness the most daring choreography, bright costumes and the hypnotic atmosphere of Burlesque, after which she will have only one way - to the stage.
But first she needs to weave the bonds of friendship and get to know the cabaret team. She befriends the lead singer (Julianne Hough), but finds an enemy in the envious and unstable dancer (Kristen Bell), as well as win the sympathy of Jack (Cam Gigandet) - a comely bartender and musician who agrees to shelter Ali in her room while she earns extra money. of money. Gradually, and not without the help of a witty and very attentive stage manager (Stanley Tucci) and a friendly doorman (Alan Cumming), Ali manages to get out from behind the bar onto the stage. Her talent, voice and acting data return Burlesque to its former glory. And the owner Tess finally has hope that she will not have to back down from her ex-husband (Peter Gallagher) and sell the club to an enterprising businessman (Eric Dane), who has repeatedly made tempting offers to sell her.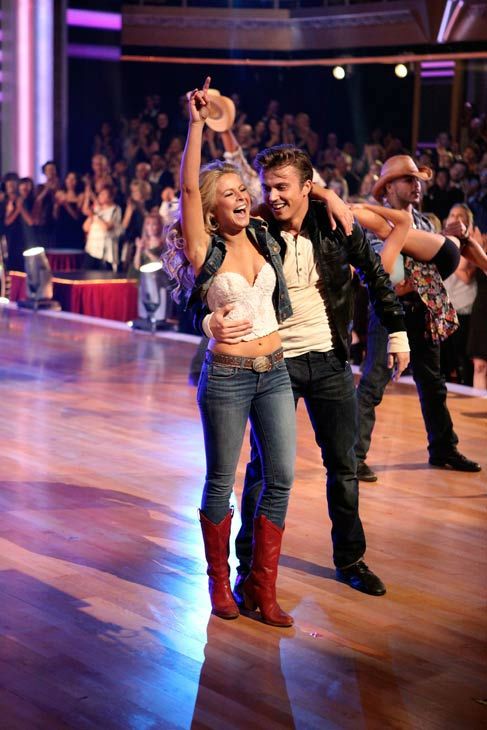 Ali becomes a star, and along with fame and honors, she discovers the exciting, sexy and music-filled world of the Burlesque club. Here dreams come true and the air is electrified from excitement - but for how long?
Welcome to Burlesque
Entering the vibrant and timeless world of burlesque, especially in light of its recent resurgence in pop culture, requires the attention of very special people. It is difficult to imagine a person better suited to the role of director than Steve Antin - his understanding of this world and his deeply personal connection to the cabaret aesthetic is hard to miss. Inspired by Screen Gems President Clint Culpepper, he drew the incredible life of the main character Ali, from the bar in Iowa to the scene on the Sunset Strip. Together with his sister, Entin accepted and revealed to the world the richest history of this art form: its followers, admirers and artists.
One of the central tasks for Antin was to follow the spirit and mood of this genre.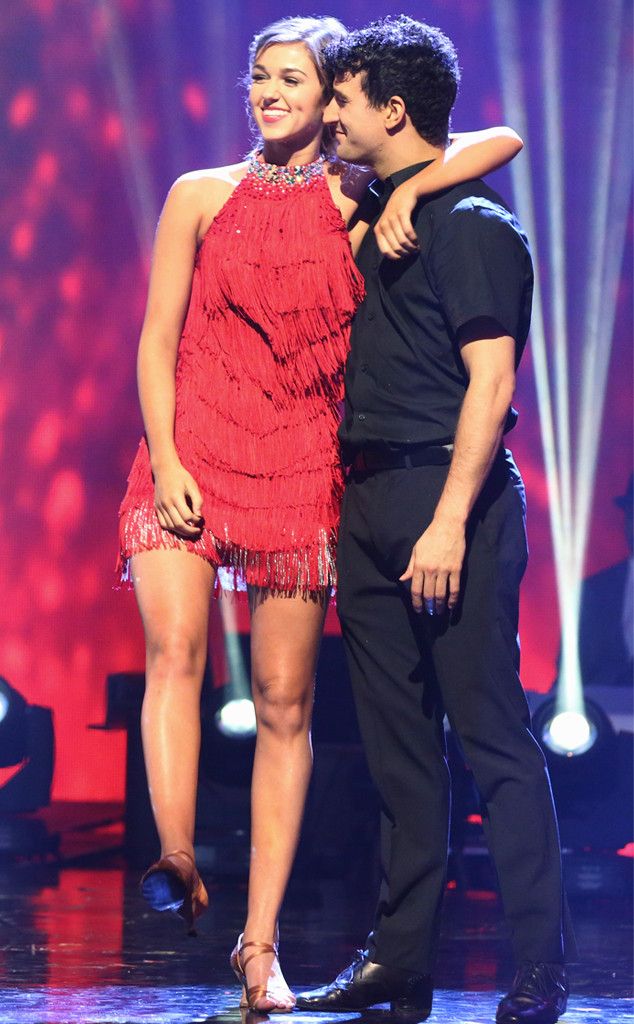 At the same time, one should not forget about the common misconception that burlesque is a synonym for striptease. Here is how the director himself describes the situation: "Burlesque began to be firmly associated with striptease only in the USA at the beginning of the last century, and this, in turn, came from the performances of the Parisian Moulin Rouge at the end of the 19th century. But if we look deeper into history, we will see that burlesque is an entertaining performance with songs, dances, stories and parodies - very much in the spirit of the popular culture of its time. And it was considered rather spicy and funny.
Burlesque's spicy moments, however, never went beyond subtle allusions or puns. Director Steve Antin says: "Burlesque is often on the edge. These notions are always sexual somewhere, but they are never about sex. Everything you see in this film is done for fun, as it was in the original burlesque. It's such a big jolly charade, entertainment for the masses; this is how it was originally, and this is how we recreate it now.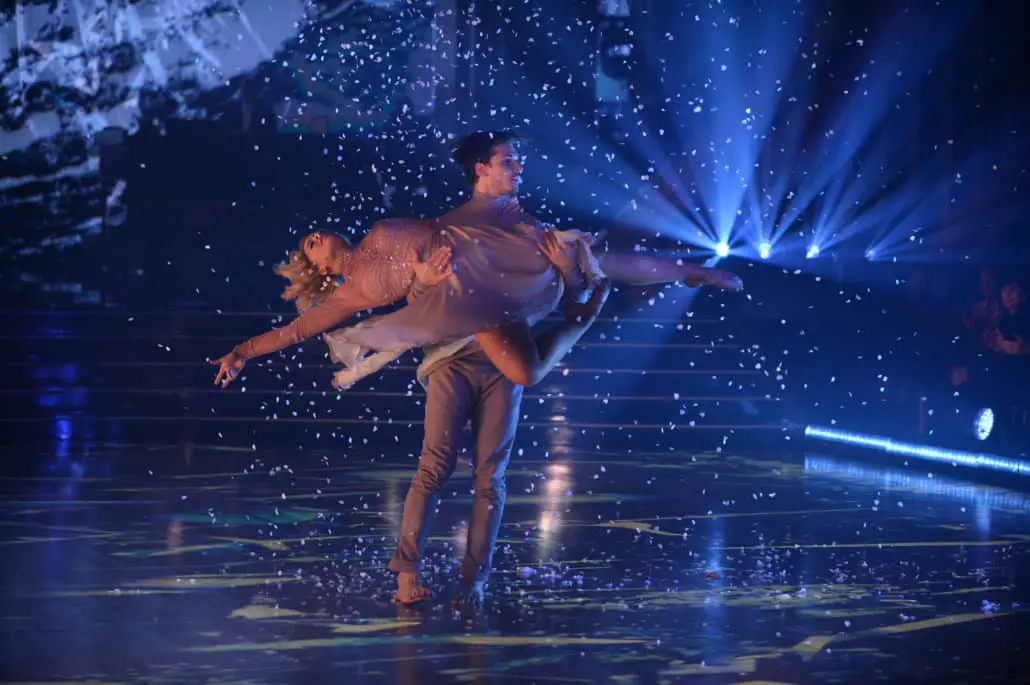 "
In Entin's scenario, the Burlesque club is endowed with its own character, atmosphere and history. The director wanted to create some kind of magical place that would take a person to a parallel reality. He says: "Ali Rose descends the stairs to the Burlesque hall as if she were Alice in the rabbit hole. Ali comes down the stairs and is met by Alexis - well, he looks suspiciously like the Mad Hatter."
With the script ready, Antin and Culpepper set out to find who would fill the bustling world of the Burlesque Club.
Burlesque Actors
The filmmakers knew that only the best of the best were needed for a powerful entourage and a chic presentation. And they relentlessly followed singer/actress Cher to coax her back onto the big screen after a seven-year hiatus. At one point, they even visited the studio where Cher was re-voicing her role in the MGM cartoon Zookeeper to talk to her in person and try to convince her to take the part. As planned by the creators, it was she who was supposed to play Tess: modern, strong and very close to her in spirit.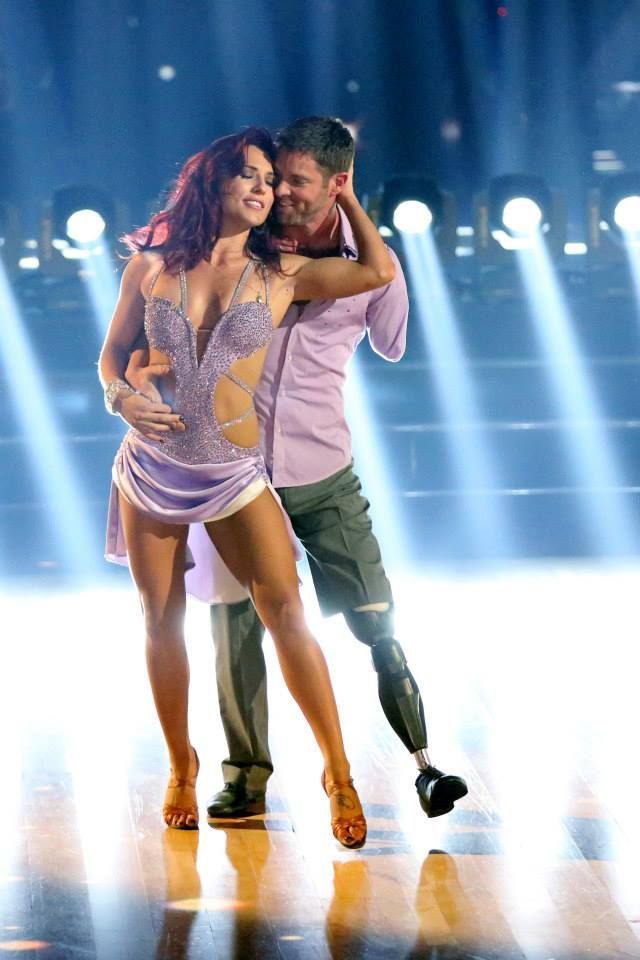 She generously gives herself to those around her and her work, but at the same time, trouble hangs over her: her life's work and her dream can be taken away. "Tess," says Entin, "is one of the many who feel their dream slipping away. This is real life, it happens, and to experience this is difficult, but at the same time very interesting."
"As Shar herself says," Entin recalls, "I was poor, I was rich. It's better to be rich." She had ups and downs, and successes, and misfortunes. I knew that she would find an approach to this character and the world around him. She, you know, is a kind of embodiment of how a woman gains strength and goes to a new level. The film is, in fact, about this - about how a woman gains strength.
The filmmakers immediately thought of calling Christina Aguilera for the role of Ali. Entin had been friends with her for a long time by that time, but the decisive moment for him was her performance in the American comedy show "Saturday Night Live", which airs live on Saturday nights on NBC.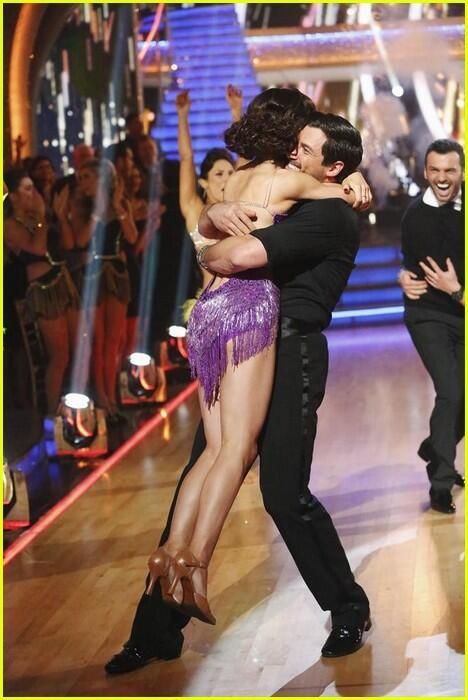 Then he realized that Aguilera has everything you need for this role. "I," recalls Entin, "had a kind of latent feeling about her. I saw her sketches on "Saturday Night Live" and she just shone there. But it's very difficult to play these little skits live. After all, they only seem simple on the surface - it's damn difficult to participate in them, especially when everything happens in front of a live audience in the hall and across the country. I knew that Christina could handle any element of comedy in the film, but there was no doubt about her dramatic abilities at all.
According to Kristina herself, her interest in the project awakened when she became imbued with Ali's fate and experiences: "I fully understood this girl. She has a dream, and it does not come true immediately and not at all easily. They do not hear her, they do not want to hear her, and only after many attempts does she manage to win respect. Success does not come to her immediately, first you have to fail many times.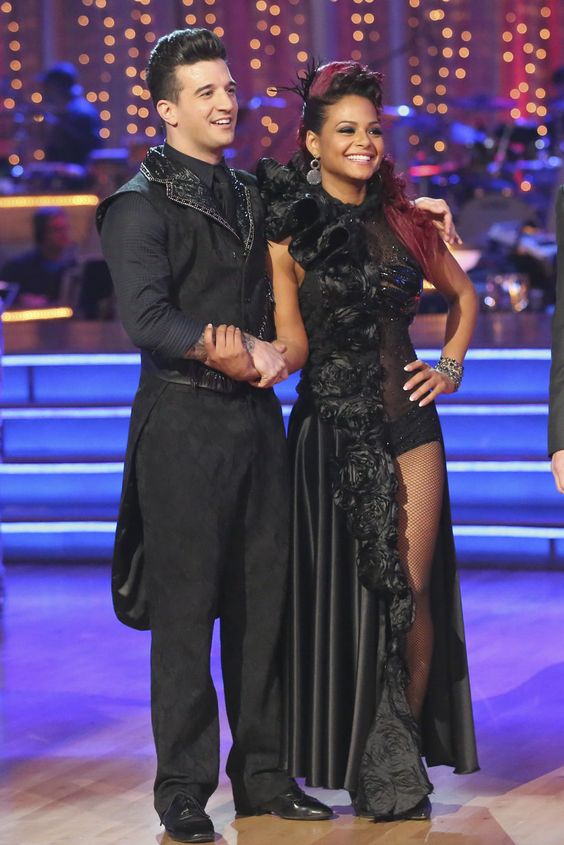 Ali's friend and co-star is played by Cam Gigandet, who will also be seen in Screen Gems' The Shepherd and The Roommate. Here's what Entin says about him: "It's hard to believe what kind of work this person is doing on the set. Here he majestically enters the room, so handsome, smart, young - and reveals himself from a completely unexpected side. It turns out that he is a very thoughtful, serious young man, even a little withdrawn, and at the same time very serious about his work. He prepares a lot, observes carefully, and does a lot of inner work to really create his character."
Gigandet took a break from filming The Shepherd at one of the Sony locations to oversee the construction of the sets and attend the rehearsals of the musical numbers. "I was there," recalls Gigandet, "looking at this production, and it was powerful. Of course, I imagined what kind of production it could be, but when you see it all in the scenery and live - oh, it exceeds all expectations so much! And it's not just about the scale - there is color, and light, and all the details - everything is in place, everything is amazing.
Sean's stage manager was Stanley Tucci, who also appeared in the recent movie Easy Virtue. As the actor himself says, "Sean is Tess's right hand, her confidant, former lover, best friend, and he will do anything for her and their common art."
The filmmakers were very happy to cast Tucci in this role: "He manages to make this character natural, alive and very funny. He does not slip for a second falsehood or deceit throughout the entire film. Whatever we ask him to do or say, everything turns out naturally, organically and naturally. This is some kind of innate talent; it seems to be impossible to learn. It is a pleasure to look at him, because he is one continuous open soul.
Christina Aguilera isn't the only big screen newcomer in this film. Julianne Hough, a singer and participant in the American version of Dancing with the Stars, will debut in the film with her in the role of dancer Georgia. Says director Steve Antin: "I fell in love with her as soon as I saw her on Dancing with the Stars.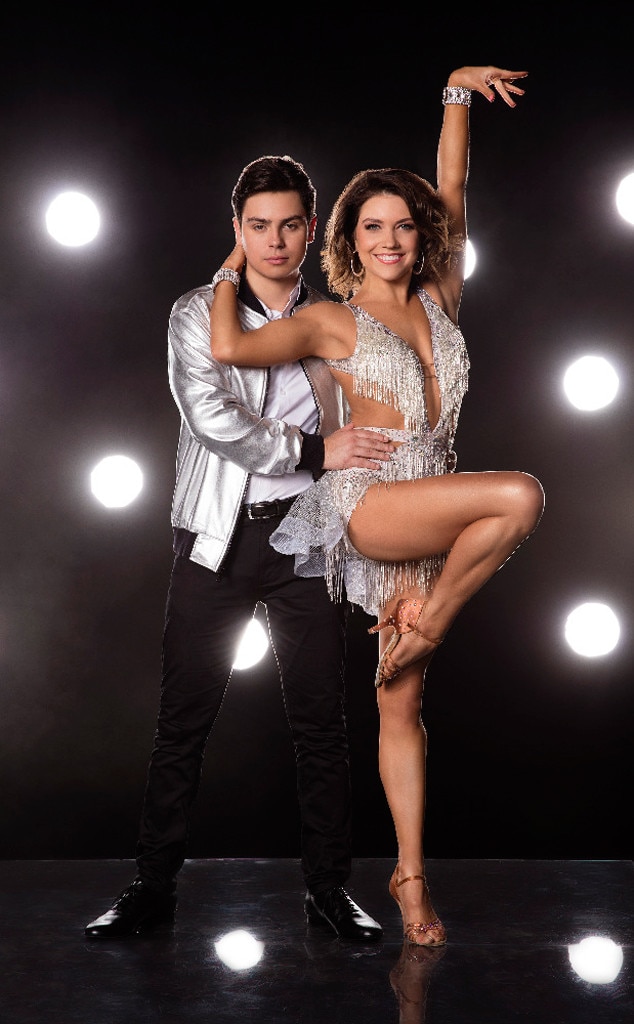 It seemed to me then that she was a very special person: an incredible dancer, a rare beauty and ... you know, such a feeling of "the very one," which was so necessary for this role.
Alan Cumming attracted Antin with his cabaret-style acting at the Geffen Playhouse in Los Angeles, and that's how he landed the role of doorman at the Burlesque Club. His catchphrase, which is heard by all visitors to the club - "We may not have windows, but from here you have the best view of the Sunset Strip." During filming, Cumming had to meet both the Los Angeles shooting schedule of Burlesque and the completely independent production schedule of CBS' The Good Wife in New York. "In New York, I have the role of a very conservative political analyst. Here I play a completely crazy person. We have to constantly rebuild between these states.
Among the characters in the film there are many who are called to stand in the way of Ali and Tess. And although these characters are not villains in the classic sense, Kristen Bell, Peter Gallagher and Eric Dane had to play the real opportunists - people who are trying to survive in this complex world.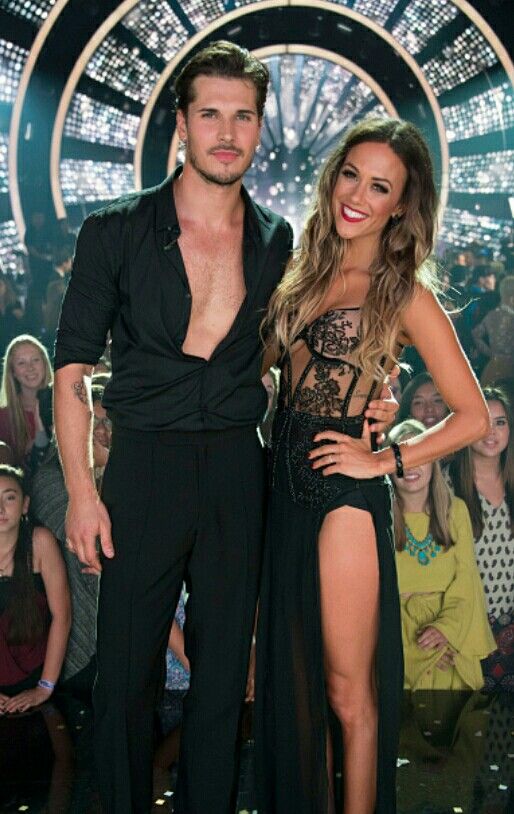 Kristen Bell plays the role of Nikki, an arrogant and destructive young lady who causes the backstage of Burlesque to become the scene of serious quarrels and dramas. Here is what the actress herself says about this character: "In my opinion, you can't play an antagonist in a film, keeping in mind that you are an antagonist. You should always look for those natural reasons why your character acts from positions of his own rightness. After all, for her, everything is not as hard in life as it is for others. And yes, she worked hard to get to where she is now, and is not going to just give up her positions. Nikki doesn't think she's a bitch, on the contrary, it's the people around her who turn against her."
Much of the aggression and self-doubt is rooted in her relationship with Tess. A word to actress Kristen Bell: "Nikki loves Tess because Tess is beautiful, smart, insanely talented and endowed with strength, while also being the hostess of the club. She let Nikki dance, and they've been friends for days.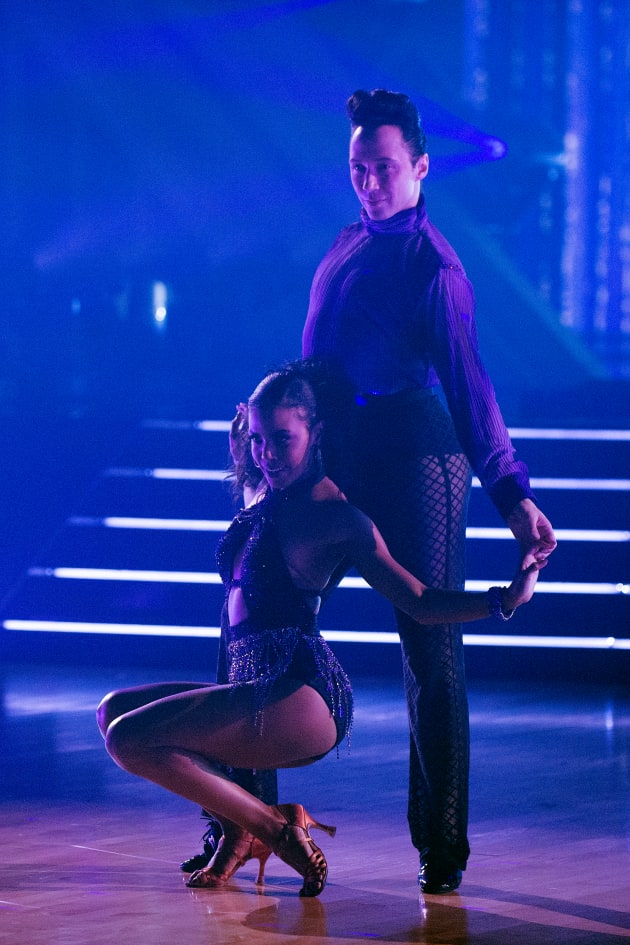 And when Ali, Tess' new favorite and hope, comes between them, Nikki feels left out, and it drives her crazy.
Tess' ex-husband Vince, played by Peter Gallagher, has a similar situation. He is forced to solve the problem with the club's accounting - to the best of his ability. Word to the actor: "He's actually not a bad guy. He simply does not want to go bankrupt without paying off the loan he took from the bank for this club. He does not want to end his life as a small unsuccessful bankrupt man - and he has met such people in his life. Burlesque was originally supposed to save the day, but now it's slowly dragging my character down."
In addition, this is not the first time Gallagher has encountered the theme of cabaret and burlesque in his life and work. He said: "My mother-in-law is just from this world. She danced at Billy Diamond's Diamond Horseshoe, the Latin Quarter, and the Radio City music hall dance troupe. On Broadway, half the troupes I worked with were burlesque.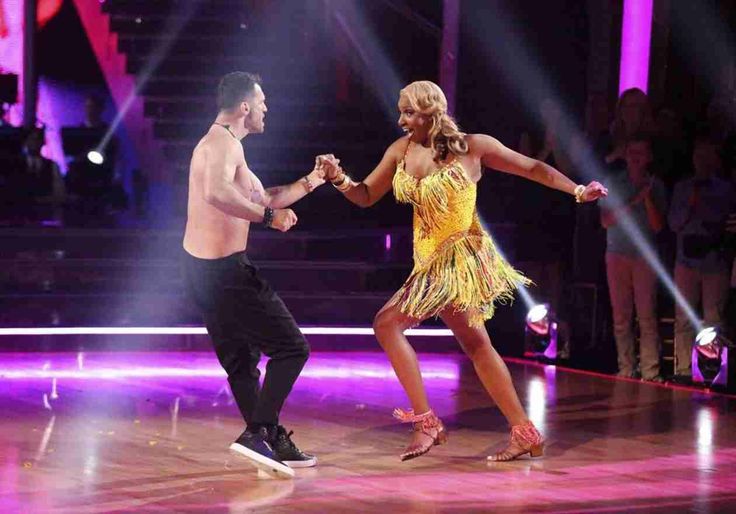 "
"He brought so much to our work," Entin recalls, "he had a very special, independent approach to the character. There was a whole story behind him, and with it, and in his performance, the character came to life in the most natural way.
Vince joins forces with Marcus, the powerful tycoon played by Eric Dane, who is also on the set of Grey's Anatomy. "His image," says Dane, "is not that of a bad guy, no. It's more like the wrong guy in the wrong situation. Here, in general, you walk on a very thin line: it is very easy to be a bad guy, especially in this film. And I don't want to be like that – evil, one-sided, bad."
Playing controversial characters has its own charm, especially for those who love good acting. "The mean girl is also a lot of fun to play," says Bell, "there aren't many rules here; you can basically do anything because, as they say, bad girls have no conscience."
Burlesque paintings
Recreating the pictures of the decaying luxury of the Burlesque club is a non-trivial task, requiring the careful work of many talented and thoughtful artists.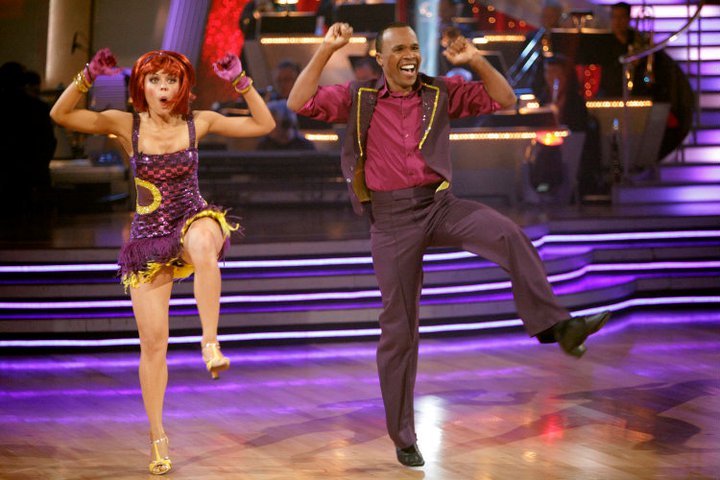 For six weeks, Sony Studios Hall 23 was occupied by art director Chris Cornwell, production designer John Gary Steele and their tireless team of set builders; they all gathered there with one goal - in the allotted month and a half to build the interior of the Burlesque club in all the details in an empty pavilion. In order not to lose the realism of the scenery and maintain the functional connection of the premises, all the dressing rooms, corridors and offices of the club were connected to the stage, as they would be in a real club. There were no cardboard tricks, no intermediate flights of stairs, no bare concrete corners not occupied by scenery - for the duration of the filming, the pavilion space became a full-fledged functioning club.
To expand on the rabbit hole theme of the interior of Burlesque, Antin and Steele decided to make the interior a little timeless and old-fashioned at the same time: "We wanted," Steele explains, "for the viewer to go back in time a bit here.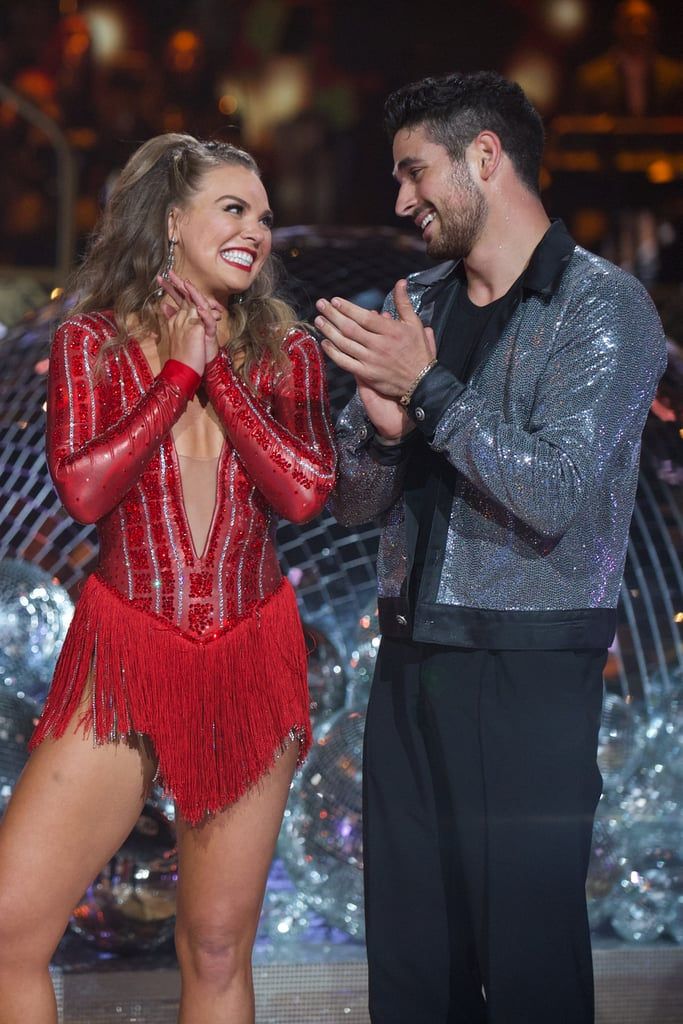 And it turned out to be very historical: when Christina almost at the very beginning looks through the glass, some reflections are visible, pieces of something - and it is still unclear what. And then she gets inside - and there opens a real time-worn theater: somewhere gilded, somewhere shabby, somewhere completely falling apart, but not losing its elegance from this.
But the desire to recreate some of the mood of Paris in the 1920s. not only comes from the aesthetic urges of the director and director. Both Antin and Steele wanted to create something more than just an old-fashioned creative atmosphere that was pleasing to the eye. The space they create must contain all its inhabitants, each of whom is not enough of the whole world. Here's what Steele says about this space: "There are a lot of lights, candlesticks, costumes - there is chic and glitter." But Steel did not have much creative freedom either. The interior of the Burlesque club, as the idea requires, originates in the architecture and design of Western Europe, especially in theaters and cinemas.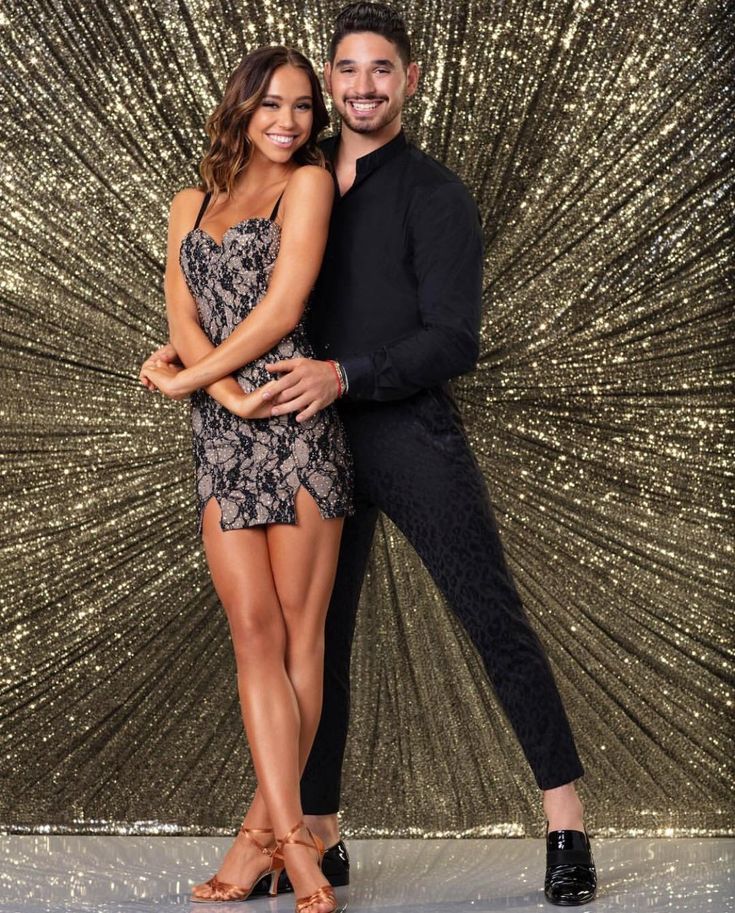 As Steele says, "In America, there is a lot of casting and gilding in movie theaters. Here everything rests on screens, curtains, draperies, gold and candlesticks.
Swarovski stones were also used to create glamor and brilliance on the screen: approximately 80,000 items and individual stones with a total weight of approximately 1.3 tons were used in the filming.
Director Steve Antin was not indifferent to the diligence and attention to detail that John Gary Steele showed in his work: "Gary got pictures of French pubs of the beginning of the century, and everything else from eateries to expensive theaters of that era. We considered it all, twisted, connected and looked for the best way to combine it. Everything is worked out to the smallest detail: both the copper forging of the club booths, and the fasteners for the leather upholstery, and even the leather itself - how old we will age it - everything is thought out and calculated here.
Eric Dane, for example, really enjoyed working in this set.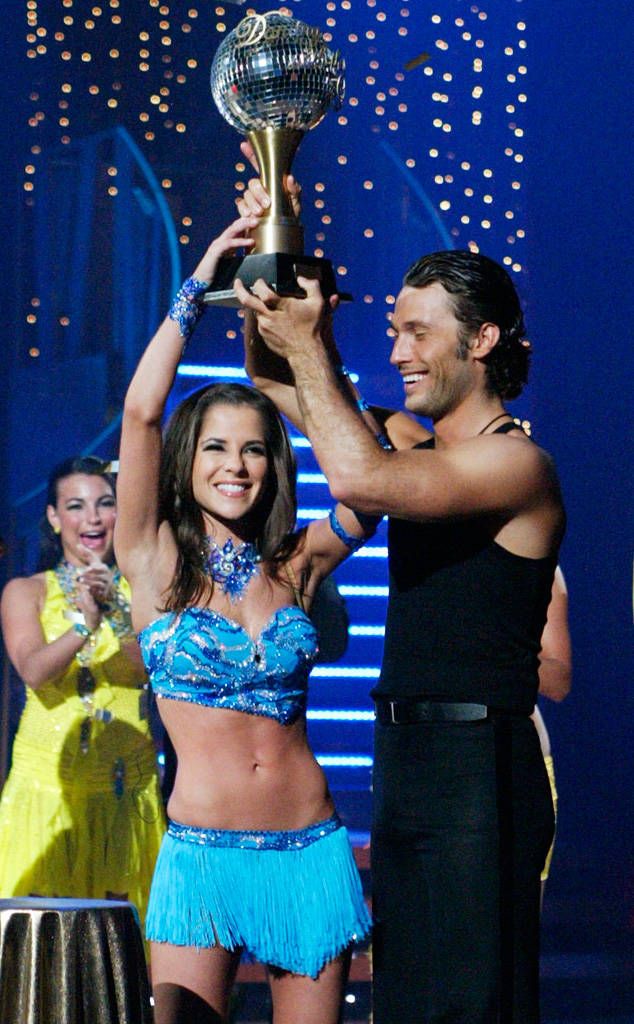 He said: "It is amazingly beautiful here. This scenery is like the face of a good experienced actor, with all the characteristic features, wrinkles and details. It's a famous old scene that's been given a second life, and it's got this crazy burlesque vibe going through it."
When it came to building the stage itself, design was dictated by function. At this point, Steele worked closely with choreographers Joey Pizzi and Denise Faye to ensure that the stage and bar he created was perfect for their needs. And he even contributed to the film's choreography when he suggested making the mirrors behind the bar split so that they could be thrown open.
When it came to giving the women of Burlesque their signature edgy look, the filmmakers turned to Cindy Williams and her makeup team. Martin Samuel was the hairstylist.
Cher's complex image was entrusted to make-up artist Leonard Engelman and stylist Maria Serenella Radalli. Another team worked on the image of Aguilera: Christopher Buckle did makeup, Frida Aradottir did hair.
Once an idea of ​​what the Burlesque dancers would look like was obtained, four special trailers and one tent with makeup tables were set up on set, with a team of fifteen makeup artists working behind them. They all worked to ensure that the characters of "Burlesque" - from the foreground to the extras in the frame - had their own face in such a diverse world of "Burlesque". The word to Cindy Williams, the main make-up artist of the picture: "We had one trailer completely devoted to body makeup. There were, among other things, special cosmetic airbrushes, which are used to cover up abrasions and bruises. So, these airbrushes did not turn off from morning to evening: the girls were forever bruised from all their dance numbers.
Two other natural blondes, Kristen Bell and Julianne Hough, star in the film alongside Aguilera. In order to better separate them in one frame, director Entin and head hairdresser Samuel decided to leave only one blonde. So Hough became a redhead, and Bell became a burning brunette - this was inspired by Samuel's study of the appearance of burlesque dancers of a bygone era.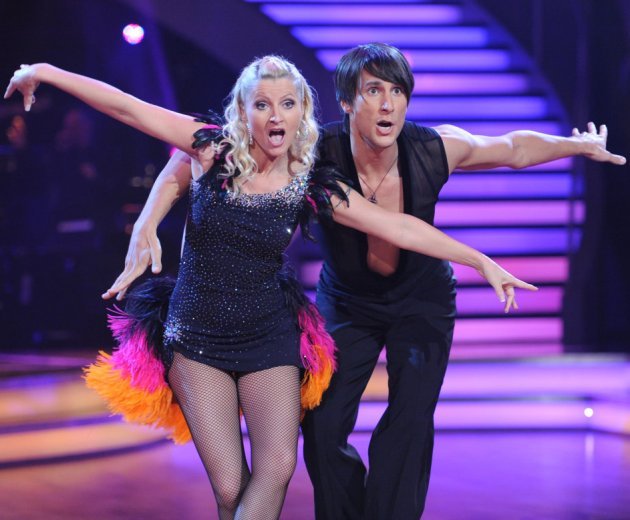 To make Kristen Bell's appearance even tougher, Cindy Williams added several temporary tattoos to her look.
Williams and Samuel made actress Julianne Hough completely unrecognizable off set. A word to the actress: "Stanley Tucci only knows me as a red-haired girl, and when we met several times at awards like the Golden Globe and other similar events, he did not recognize me point-blank. That is, we start a conversation, and I understand that he does not understand who is addressing him. I told him: "Stanley, this is Julian!", and then he recognized me. And I think to myself: "Well, am I really so unrecognizable?"
It was not easy to pick up and fasten the wigs on the heads of the restless dancers. Word to Samuel: "Julianne's dance routines are so lively, energetic and strong! She constantly makes sharp movements with her head, twists her hair, this is especially clearly seen in the issue "Girls' Best Friends ..." And the wig must be fastened so that it does not fly off for anything, under any circumstances.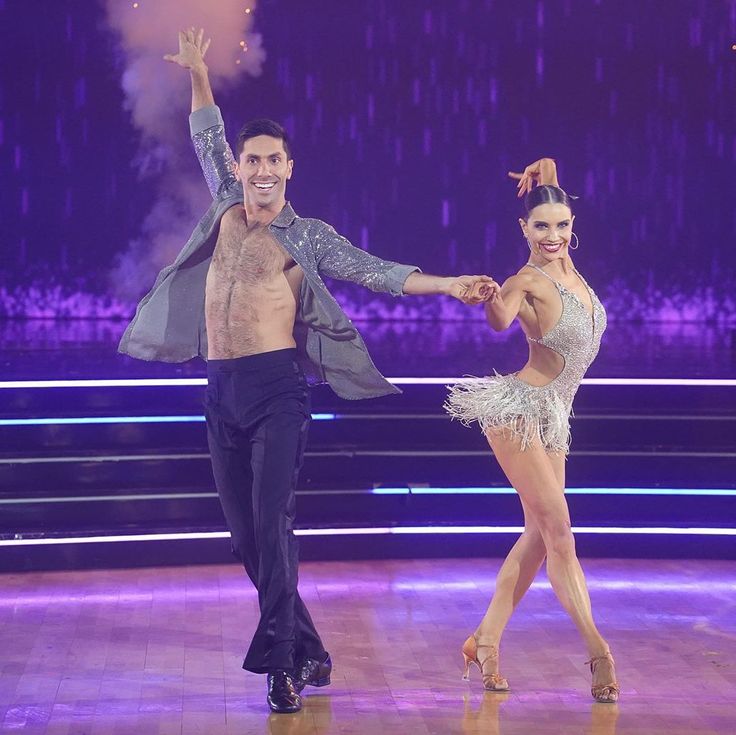 After each take, I ran to check whether everything is in place, whether everything is firmly held.
Martin Samuel especially liked the fact that working on "Burlesque" allowed him to refer to different historical and musical periods in hairstyles. Word to him: "When you create hairstyles with references to different eras, there is some kind of pleasant nostalgic feeling. Then life appears in hairstyles, some kind of big life story, memories of generations ... "
Costume designer Michael Kaplan has been given the job of creating clothes for all the inhabitants of the Burlesque world. On account of this costume designer, work in the films Blade Runner, Flashdance, Fight Club and Star Trek by JJ Abrams. Designing costumes for Kaplan is a very special task. In the last issue of the film - of course, epic and pompous - Kaplan presented girls with costumes made of gold chains and Swarovski crystals. Through trial and error, Kaplan built costumes that could move, fly, shine and flutter in the wind, but still remain on the bodies of the dancers.
"In the last issue, we had to break all the records and outdo all the previous numbers. I had an idea not to use fabrics at all, I couldn't think of anything cooler than that. As we made test copies, it looked better and better. Then it became clear that we would kill more than one hundred hours on costumes at such a pace. " In total, the costumes designed by Kaplan took 250,000 Swarovski crystals in fifteen different colors.
To give the impression that we see much more of a naked body in the frame than there really is, Kaplan chose a special body suit for each dancer, which perfectly matched the skin color and provided support and proper fastening of the chains. As Kaplan himself says, "It gives the impression that the dancers are naked - and this is the ratings and the attention of the audience. In addition, we needed some kind of base to secure the chains."
The costume department also faced another problem - the gold was not flexible enough to allow for the required range of motion for the dancers.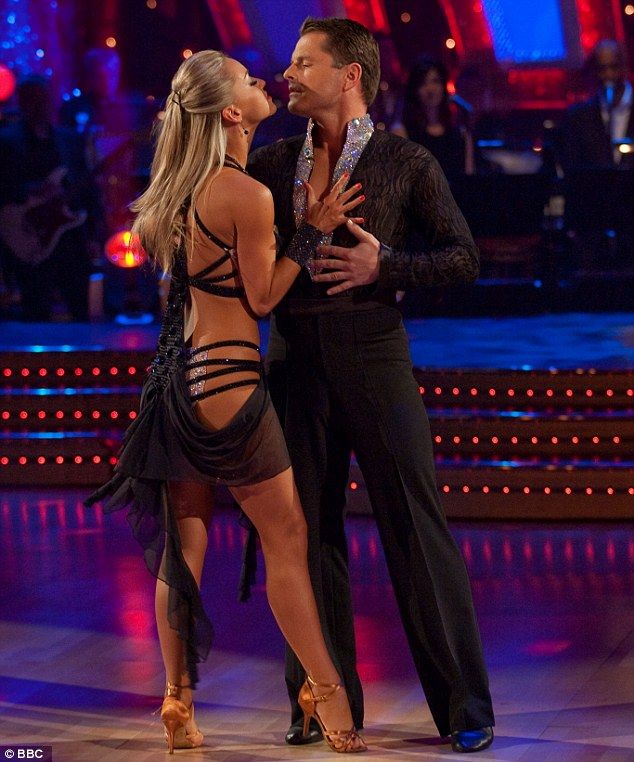 To compensate for this, they used gold-colored rubber pads from the hardware store.
But the last scene is far from Kaplan's only achievement. For the "Express" issue, he created a carnival-style costume, adding the shape of his own hands to the patterns - as the author's signature. For the "Girls' Best Friend..." issue, Kaplan drew inspiration from lingerie frames. And again there was a lot of nudity, especially in Kristen Bell's top.
Kaplan's love of detail extends to men's suits: "From the very beginning, I liked the idea of ​​young people wearing bowler hats on their heads to create this slightly nostalgic European atmosphere. This refers us to the same cabaret, where there were vests, suspenders, striped trousers. We added a bit of macho energy by giving the guys lace-up boots, chained wallets, and chained pocket watches. During the dance, it all moves wonderfully.
To embody the image of the porter Alexis (Alan Cumming), Kaplan designed a costume that would be both a continuation of the bartender's costume and the Burlesque club itself.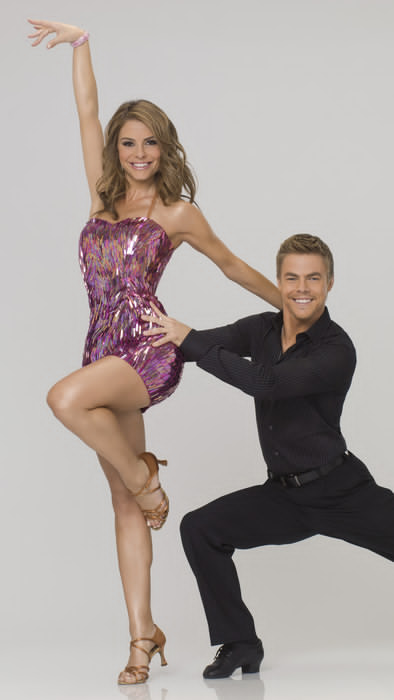 "But a little more frivolous, a little more colorful," adds Kaplan.
"Originally we wanted to make it more modern, but somehow it didn't work out," says actor Alan Cumming. "Maybe more historical costumes suit me better. After all, burlesque as an art form is not particularly modern history, it is rooted in the past. And the more interesting it is to combine it with modern elements."
Kaplan took great pleasure in working with Christina Aguilera, known for her love of fashion and her boldness on stage. And Kaplan's ideas were received with a bang: "She has great taste, and she is not afraid to experiment. She will rarely do something perfectly safe and understandable. And from the very beginning, it was damn interesting: I couldn't really scare her with any of my ideas. She was ready for any bold experiment, and in this sense it was very pleasant to work with her.
Kristen Bell became Kaplan's other voluntary subject of experiments and experiments. Almost the most revealing and provocative outfits appear on her during the film.
For the number "Dr. Long John", for example, a special suit was sewn, which looks like pure lace, while it is completely black. Word to the chief costume designer: "I knew that Kristen in this film had to be insanely sexy and as naked as possible so that she would be a real queen of burlesque. After some of my sketches, I thought she would say, "I won't go out on camera in this. Put something on me!" but she unexpectedly agreed. I was in school. It was very difficult to find the right fabric so that it was strong and thin enough to be able to make the desired application on it, but at the same time completely merged with the body - this is how we achieved the effect of nudity.
The signature number for everyone - both the hair department and the costumers and makeup artists - was the number "I'm a good girl." A word to Michael Kaplan: "I went to the Western Costume Company and saw costumes torn apart. And then something very attracted me to them, something in silhouettes, colors, in their history.
I talked to the guys in this company and said that I want to revive these old dilapidated suits. He took them, tore them apart and then reassembled them, but in new suits. It turned out all these wonderful fishnet stockings, feathers, lace ... In this number there was a choreography that resembled the movement of puppets in a puppet theater. That's how I designed the costumes."
However, specifically for this number, Kaplan specially made a special division in the appearance of Aguilera and other performers. "Christina has a new hairstyle here. And here we see her for the first time with such makeup. I wanted her to be very sweet, soft and gentle in pink. Her skirt is a marabou, ostrich feathers and bustle. There, according to the scenario, she should climb the stairs, and we made such a bustle that would characteristically move while she walks. It looked endearing. She looked like a bird with a big tail."
Cindy Williams continued Kaplan's idea and added a puppet-like feeling to the dancers' faces: "We wanted to make such porcelain puppet faces out of their faces, so that around the eyes and cheeks were bright pink, and the lips were full, red.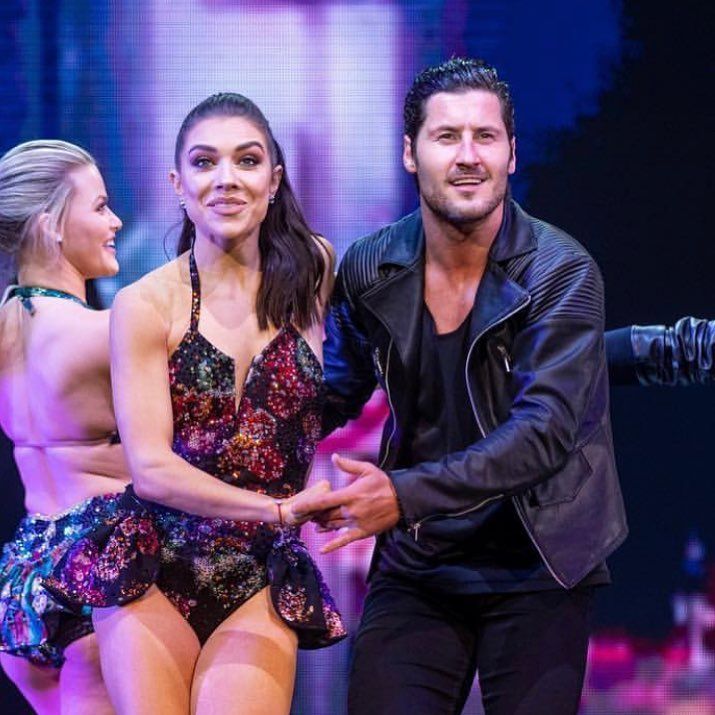 Costumes, hair and makeup - everything came together and turned out perfect. It was probably my favorite number in the whole movie." Exaggeratedly long eyelashes were the finishing touch in the issue.\
Burlesque Spectacles
The Burlesque Club has become an arena for new creative unions, although many of the project participants have worked together before. For example, Peter Gallagher and Denise Fey, who had previously met in the film Guys and Dolls, met again here. Gallagher also worked with Cher when she had a small cameo role in Robert Altman's The Gambler. Burlesque's chief costume designer Michael Kaplan's first job was on The Shar and Shonny Show, where he was an assistant. Lighting designers Peggy Eisenhower and Jules Fischer worked with Burlesque choreographers Denise Faye and Joey Pizzi on Rob Marshall's musical Chicago, and Alana Cumming on Cabaret. Paul Kirkland participated in two tours of Christina Aguilera as a dancer.
In the first few weeks of filming, the work went in two directions.
On the one hand, shooting large musical numbers ("Express", "What is he waiting for" and "I'm a good girl"). On the other hand, they worked on paired scenes by Christina Aguilera and Cam Gigandet. The latter does not get tired of praising his partner for her diligence and dedication: "She came to play, and she played. She plunged into acting very quickly. During all the work, she was tireless, worked with enthusiasm and listened to others. It is interesting now to remember how she played in the early days and how she plays now. We saw how she grew as an actress - literally before our eyes."
In addition, Gigandet notes the attention and meticulousness that director Steve Antin showed, both in epic musical numbers and in the smallest details of other scenes. Word to the actor: "He closely followed the plot, the acting, the relationship between the characters. It seems to me that such an attentive attitude can be seen infrequently, especially in such large paintings. When it came to these features and details, he was all in the film, not letting anything distract him and the actors from their main task.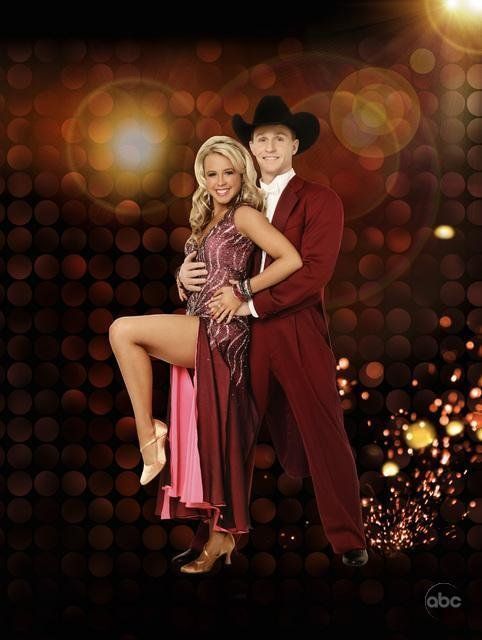 Director of photography Bojan Baselli helped Entin capture the most daring and crazy moments of Burlesque. Here is what Baselli himself says: "Color plays an important role in this film. Here he has brightness, juiciness. Burlesque seems red to me: we played with color a lot when we added red to the musical numbers. If you observe, in any musical number there is always a significant proportion of juicy saturated red.
Baselli tried to separate the world of Hollywood and Ali's life in the club. "When we enter the club, the colors become bright, rich, saturated. The contrast is enhanced. And when we're outside, we try to tone down the colors and contrast a bit. Hollywood is certainly a very bright place, but it was necessary to separate these two worlds: maybe one world can be attributed to Cher, the other to the newly arrived Christina.
Baselli worked closely with Eisenhower and Fischer to create an active live picture in the musical numbers. Peter Gallagher can talk about the process: "Bojan Baselli creates a very realistic world in which we live, play and tell a story.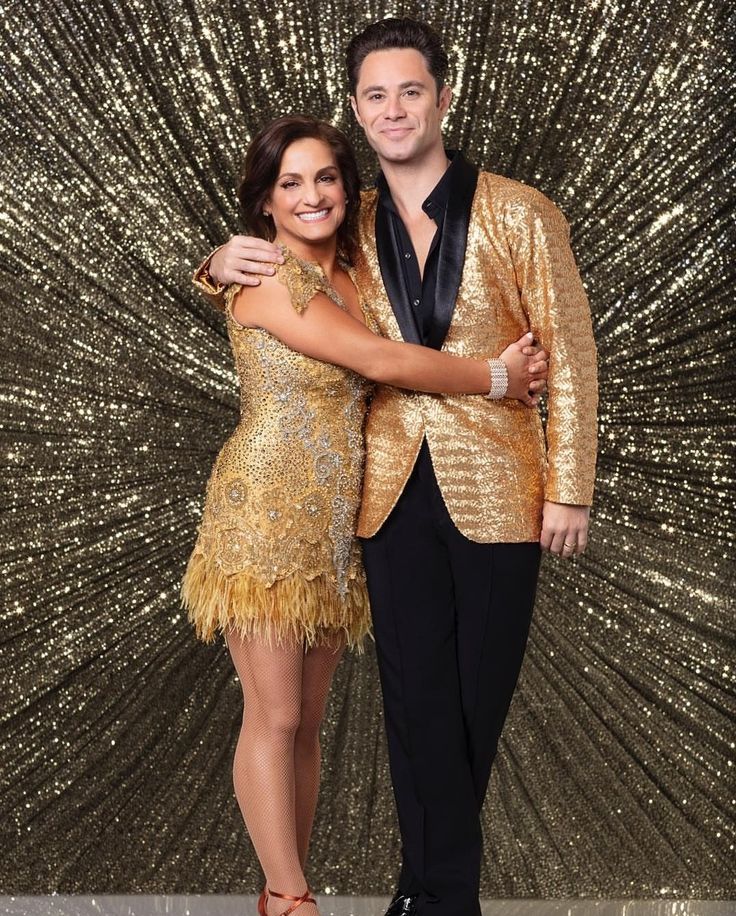 And Peggy illuminates another - sublime, aboveground - level of reality, in which the stories of musical numbers are told. And there is an amazing connection between these two worlds."
It happened that the shooting went beyond the pavilion and moved to the streets of Los Angeles - and here too there were difficulties. For example, it's not an easy task to bring two superstars of the pop scene to downtown Los Angeles to film a movie with them. However, Antin wanted to make sure to film the scene on Hollywood Boulevard. And here's why: "I grew up here," says the director, "here the sun sets almost in the very center of the boulevard, and this crazy direct light comes from it. It illuminates everything: the street, shop windows, sidewalks with stars. I've seen this picture so many times and I've always wanted to capture it on film, and this time I succeeded. I could not even imagine what would come of it. The people were dark. It felt like we were in midtown Manhattan on a weekday.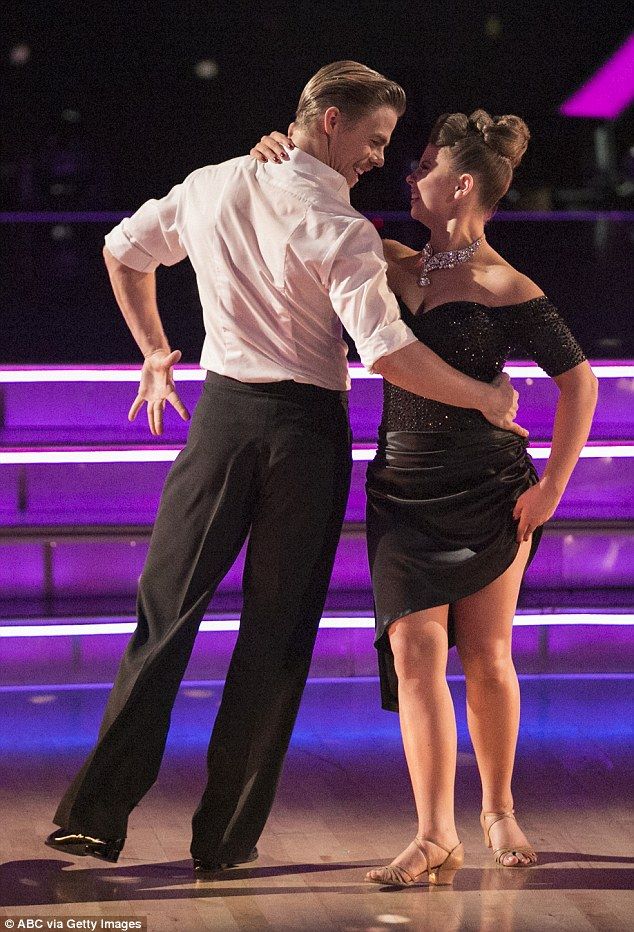 I have never seen it so crowded."
Another scene outside the club was between Nikki and Tess. And actress Kristen Bell needed to immediately dive into all the intricacies of her relationship with Tess, although in life she had just met Cher: "It was not easy to shoot the scene in the parking lot, because I didn't know Cher at the time. We both understood that this was a turning point in the relationship of our heroines, and therefore it had to look vital, for real. First we sat down and talked about it: "You and I are obviously best friends. We watched movies together a hundred times at home, when my popcorn burned and you stirred the cocktails. You are my idol, I am your protégé, and it has always been so. And today we are parting."
Despite the fact that Aguilera and Cher have already made the film stellar by their presence, Kristen Bell speaks very well about the atmosphere of the work: "Both Christina and Cher helped me a lot. They are very simple, without pretensions, which - and I am ashamed to admit it - was a surprise to me personally.
It is difficult to predict what kind of person will be hiding behind the face of a superstar, but Christina and Shar in this sense turned out to be very friendly and simple. They are amazingly pleasant and easy to work with, like they are your family. Something like what they have in the movie - a kind of family club.
In addition to acting, singing and dancing, Christina Aguilera contributed to the film's songs Express, Bound to You and Show Your Burlesque. Aguilera offered to take up music, and Entin happily agreed, but with one condition. He said: "Christina asked: "What happens if I write a song, but you don't like it? Is she not in the movie? I say: "It will not fall." But Christina is like that, she is ready to constantly test herself, she is not afraid of trials. She sat down to write and gave out song after song, and everything sounded great. We discussed a lot what the songs were. I wrote only introductory: what is it about, what mood, what does it talk about. And yet, Antin wrote one of the key songs that Aguilera sings in the film: "But I'm a good girl.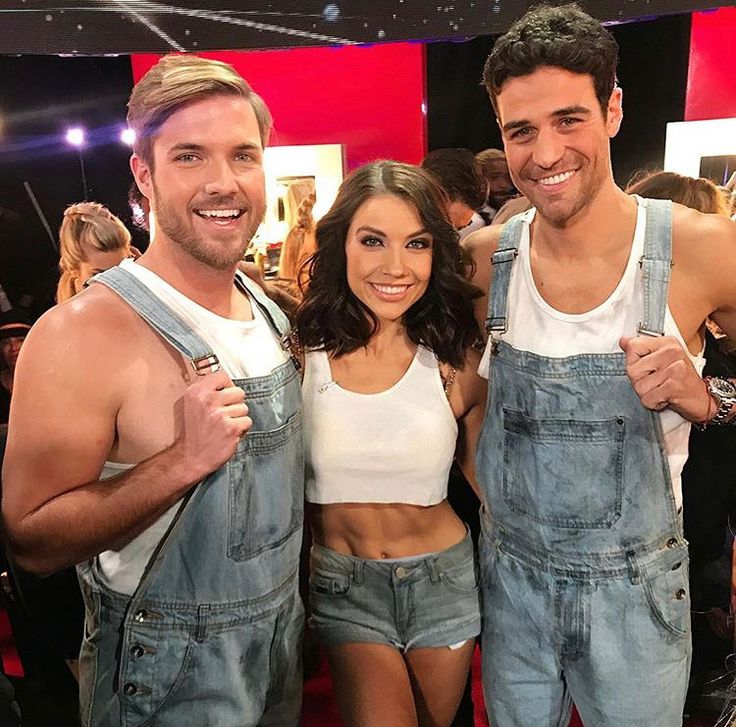 "
The masterfully choreographed numbers were in their final form many months before filming began. Director Steve Antin worked very closely with Joey Pizzi and Denise Fay at this stage. Here is how he describes the process: "Denise sat with me for months, watching movies and video clips that we both liked, and at the same time remembering all the dances, burlesques, vaudevilles and operas that could be found and remembered. We had a whole wall on which we organized the ideas for each issue. Denise and Joey brought their choreographers to us: Tara Hughes, Asia Frances, Melanie Lewis, Jaquel Knight. When we came to something, these six went into another room, then called me and said: "Here is roughly the skeleton of what will be. Look"".
Each of the choreographers brought something different to the Burlesque dances, based on their experience and professionalism. A word from Jaquel Knight: "Denise, Joey and Tara have previously worked side by side, they already have a mutual understanding, and at the same time they are both very talented and technical.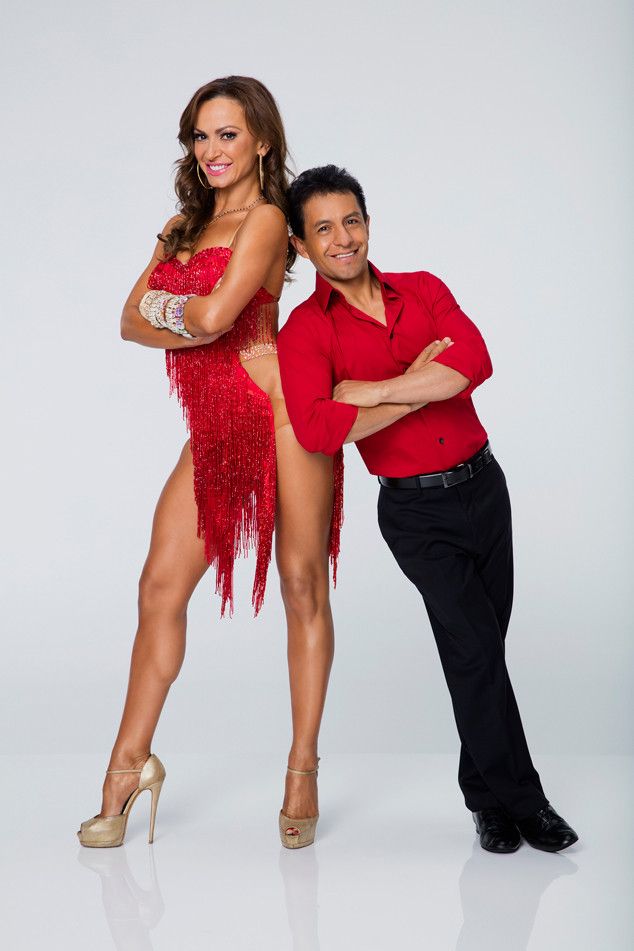 Aisha, Melanie, and I brought a commercial touch to the project: my personal style is very modern, street, underground and contemporary. That's the way they dance now."
This is how Aisha Francis, lead singer of the choreographic group, describes her favorite dance number: "They almost collapsed from exhaustion there! It's like a ten-day marathon at full speed. I felt very sorry for the girls. There was a thirty second break between takes, and then dancing again - but they looked amazing. And not only are they very professional – look how sexy they are here!"
Entin relied on Faye and Pizzi for the film's funny moments as well. Word to the director: "I kept telling them, 'This is supposed to be funny,' it's about the number where Kristen Bell talks about her trip to the dentist, so that they would constantly find the funny moments in the song and bring them out. Denise and Joey are very funny guys, and they are not alien to musical theater and especially comedy, so they found both the sexual undertones and the humor of this number - everything is right.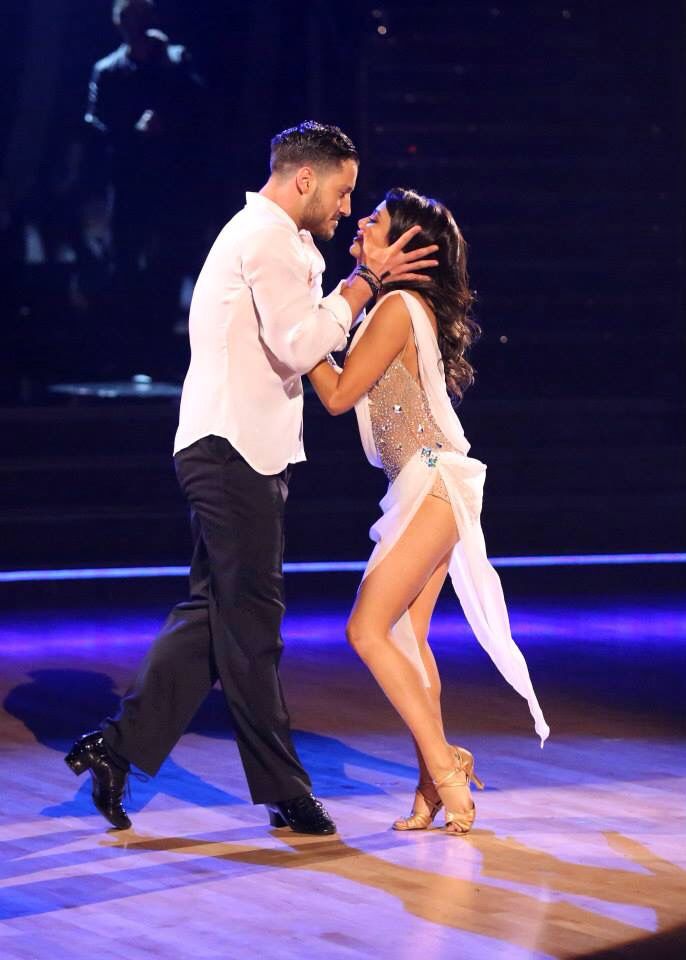 If you look at the battle wounds and injuries of the dancers, you might think that these are doubles and stuntmen. A word to Julianne Hough: "In the issue about the best friends of girls, I am all wrapped up going down a metal curtain with metal rivets. Nobody and nothing supports me. Then there were like friction burns on the skin - just from those metal rivets. It hurt, God forbid ... But the number turned out to be chic, and if you know this, then the pain is worth it.
Dancer Sean Van Der Wilt was also hurt, but from those gold chains in the last scene: "The girls were sliding down my arms, and every time I got cuts from these chains. It was tough, but the movie was worth it."
Dancer Paul Kirkland had a chance to see Christina Aguilera in a new way. He previously worked with her on the "Stripped" and "Back to Basics" tours. He has a word: "Usually Christina worries about her voice, because this is her concert, and without vocals it will not be the same. Here she revealed herself as a dancer.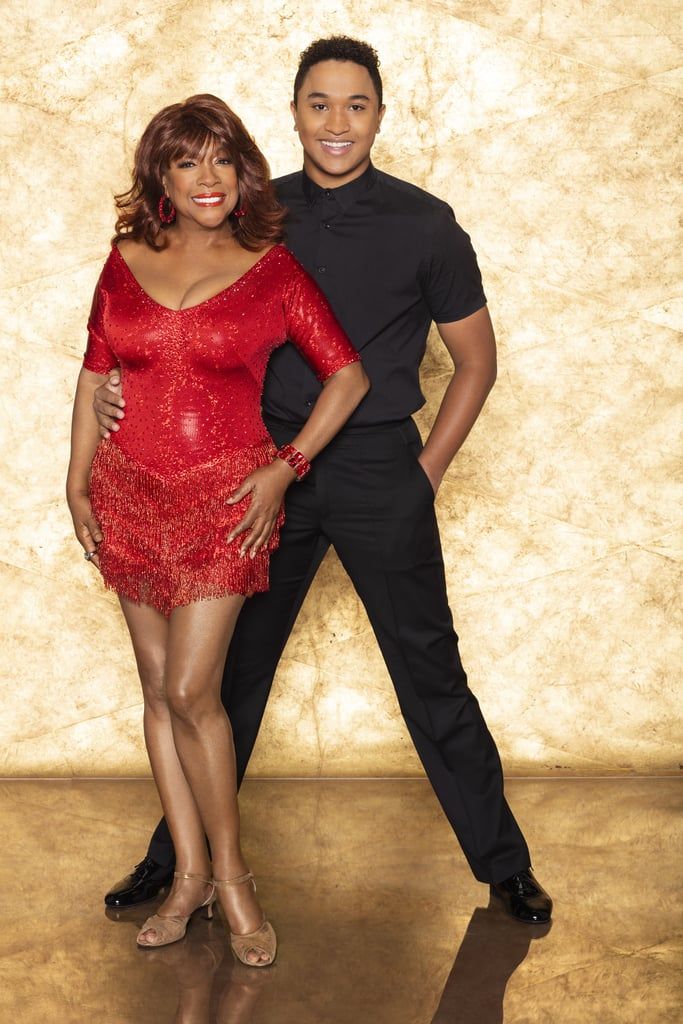 It was nice to bring her into the world of our dance business. I have always felt the musical side of Aguilera well, and now I see how she grows and develops - from a singer she becomes a real multi-faceted star - and, of course, remains a wonderful person.
"The main female dancers were here every day, and we gave them a very good load," recalls choreographer and dancer Tara Hughes, "to make them do something new for themselves. The work was exhausting, but the girls gave their best. They knew that now they needed to give their all, and in seven months it would be possible to rest. We were in preparation for two months, two months of rehearsals with dancers and actors, then three months of filming."
Watch the trailer of the movie "Burlesque" in Russian online

Film portal Ovideo.ru
The most famous bbw in show business. Fat celebrities. Photos - now and then
Jorge Garcia and Emily Garcia
Actor, 43
The Lost star married his sweetheart Emily, whom he met in Hawaii while filming the series.
Alexander Semchev and Ludmila Voronova
Actor, 47 years old

Three years ago Semchev divorced his third wife, Lyudmila, a costume designer, who gave birth to a son, Fyodor, from the actor. Alexander also has an eldest son, Kirill, from a teacher, Yulia Panova, from Vyshny Volochok, Semchev's hometown.
Kevin Smith and Jennifer Schwalbach Smith
Actor, 46

The legendary Silent Bob has been married to an actress and journalist for 18 years. The couple have an 18-year-old daughter named... Harley Quinn!
Sergey Krylov and Lyubov Dubovik
Singer, 55 years old

The showman's first marriage did not last even a couple of years - the future artist got married at the age of 18 due to the pregnancy of his girlfriend. But with his second wife, the musician has been together since the days of his studies at the Yaroslavl Theater Institute.
John Goodman and Anna Beth Goodman
Actor, 64

John and Anna Beth Hartzog (nee) were married in 1989. Their daughter Molly works in Hollywood as a production assistant.
Anthony Anderson and Alvina Stewart
Actor, 46 years old

Since 1995, the actor has been married to Alvina Stewart, with whom he has a son and a daughter.
George Wendt and Bernadette Birkett
Actor, 68 years old

The actors have been married for 40 years!
Robbie Coltrane and Rhona Gemmell
Actor, 66

Did you recognize Hagrid without makeup? The star of "Harry Potter" has been married to Ron for 18 years, but six years before the wedding, the couple had their first child, and a year after the birth of their second child, the parents nevertheless decided to formalize the relationship.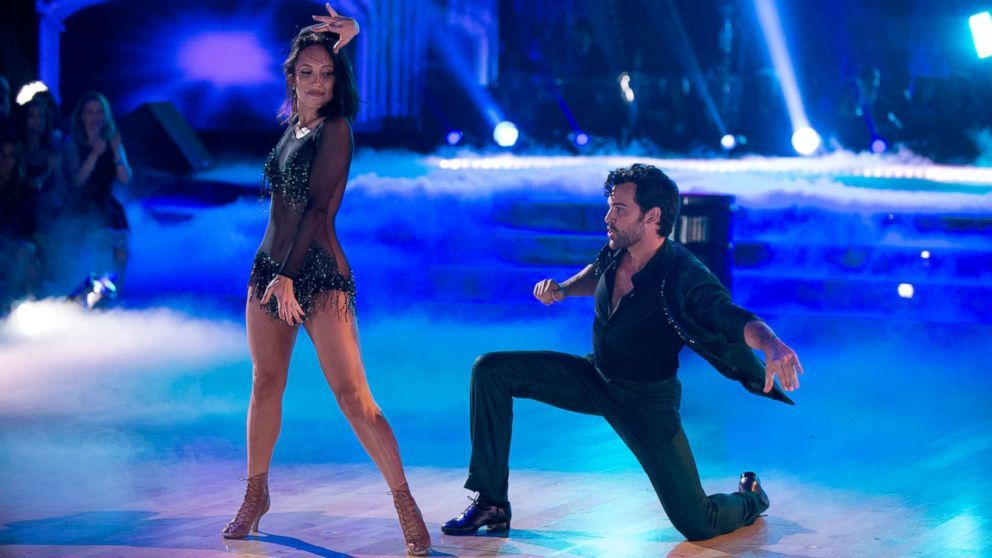 Stanislav Duzhnikov and Katerina Volga
Actor, 43 years old

Yuliya Kuvarzina plays the wife of the hero Duzhnikov in the TV series Voronins, but in real life this role went to the florist Katerina.

Maxim Fadeev and Natalia Fadeeva
Producer, 48 years old
Natalya - former make-up artist for the singer Linda, Fadeev's ward. The couple have a 19-year-old son Savva, but this is not the first child in the family. Unfortunately, the firstborn of the Fadeevs died due to a medical error. Maxim observes a romantic tradition throughout his family life: on his wife's birthday, he gives her 1,000 roses.
Rebel Wilson
Australian comedian Rebel Wilson learned her profession in New York, but became famous after returning to her homeland (she studied in the US on a scholarship established by Nicole Kidman). In Australia, Wilson has been in demand as an actress in musicals, television series and sketch shows.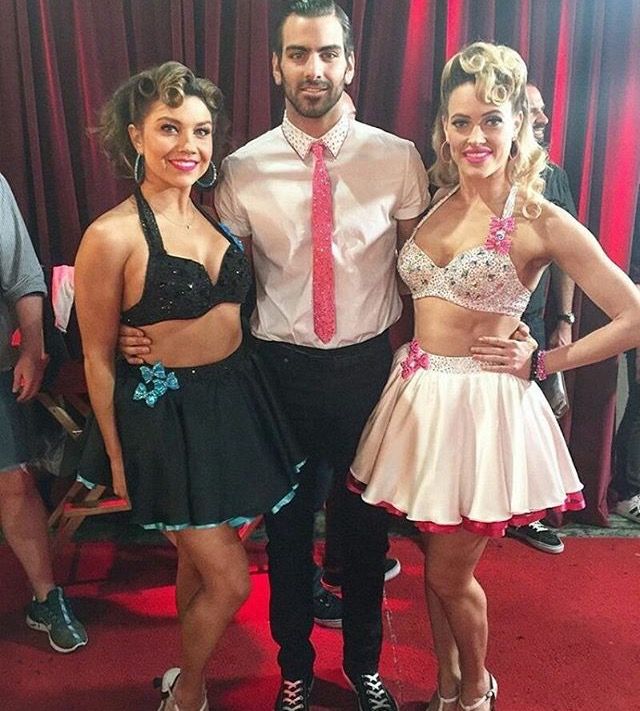 Then she again moved to the United States and received roles in the comedies "Bachelorette Party in Vegas" and "The Bachelorettes", which drew the attention of the whole world to her. By the time Wilson landed on the student comedy Pitch Perfect, she had a special clause in her contract forbidding her to lose weight while filming. Now, however, she is still trying to achieve her "healthy" weight - not only for career, but also for medical reasons.
Gabourey Sidibe
Despite her unusual name in America, Gabourey Sidibe was born in New York and comes from a predominantly American family. Only her father, a taxi driver, is from Senegal. Sidibé made her way to Hollywood through an open casting call for the title role in the social drama Treasure, a performance that garnered her Oscar and Golden Globe nominations, along with numerous other film awards. After Treasure, Sidibe continued to act in films, but achieved great success on television. Now she plays in the series "Empire" and "Complicated People".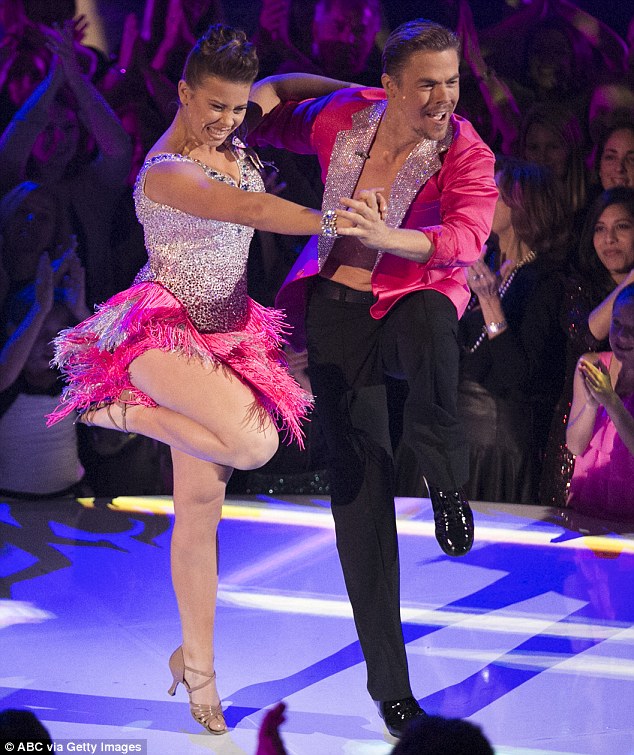 We recently saw her on the big screen in the comedy Grimsby.
Anna Mikhalkova
The acting career of Nikita Mikhalkov's daughter began even before she went to school. When Anna Mikhalkova was six years old, her father began filming her for the documentary Anna: From 6 to 18, which traces the girl's spiritual evolution as she grows up. According to the actress, she does not like this project, which dissects her soul, but her dislike for her first role did not prevent Anna from graduating from VGIK and becoming an actress. She starred in three films by the time Nikita Mikhalkov entrusted his daughter with a role in The Barber of Siberia. Since then, Anna has played in such wonderful films as "Own", "Communication", "Cococo", as well as in the not so successful film "Inhabited Island". She received the Nika Award for her supporting role in the film Live and Remember. Since 2002, Anna Mikhalkova has been broadcasting Good Night, Kids.
Octavia Spencer
Octavia Spencer has a professional acting background but started her film career as a casting assistant.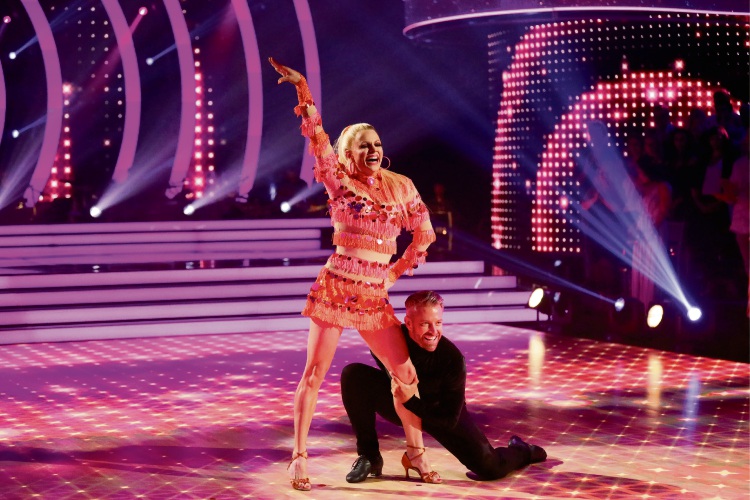 She landed her first small role when she persuaded director Joel Schumacher to audition for her during a casting call for the 1996 thriller A Time to Kill. Spencer settled for tiny, often untitled roles for years until her role in the drama Seven Pounds. Thanks to this work, she was invited to the drama The Help, which brought Spencer a whole bunch of awards, including an Oscar and a Golden Globe for Best Supporting Actress. She starred in the fantasy series Divergent, but now Spencer mostly plays in arthouse films.
Mo'Nique
Monique Hicks, better known as Mo'Nique, spent many years on the stage until she, a stand-up comedian, began to be invited to television and films. Noted in the early 2000s in a series of "black" comedies, Mo'Nique, unexpectedly for many, demonstrated the dramatic edge of her talent in the social drama Treasure. The tape brought her many professional awards, including an Oscar for Best Supporting Actress. She hosted her own television talk show from 2009 to 2011.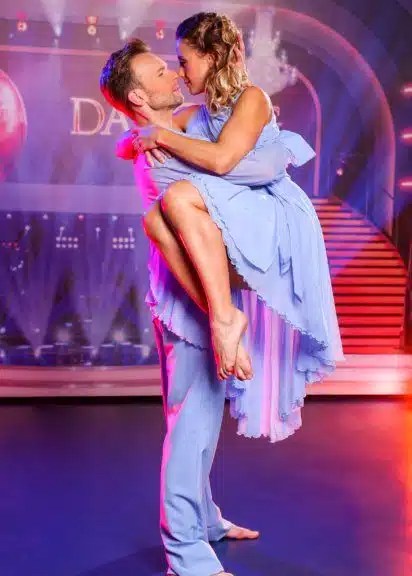 Her recent role in the television musical biopic Bessie earned her an Emmy nomination, also in the supporting role category.
Natalia Krachkovskaya
When in the early 1970s Leonid Gaidai filmed the comedy "12 Chairs", he said that he was looking for someone like Natalia Krachkovskaya, the wife of sound engineer Vladimir Krachkovsky, to play Madame Gritsatsuyeva. The director did not know that the woman graduated from VGIK and that by that time she had already played episodic roles in the cinema. As soon as Gaidai found out that he could not look for someone else, but simply invite Krachkovskaya, the actress began a stellar career that lasted until the early 2010s. However, the most famous were those roles that Krachkovskaya played in Soviet cinema - both in Gaidai's films and in many other productions.
Quinn Latifah
During her school years, Dana Owens, who later took the pseudonym Quinn Latifah ("tender queen" in English and Arabic), was an excellent basketball player, but she preferred a musical career.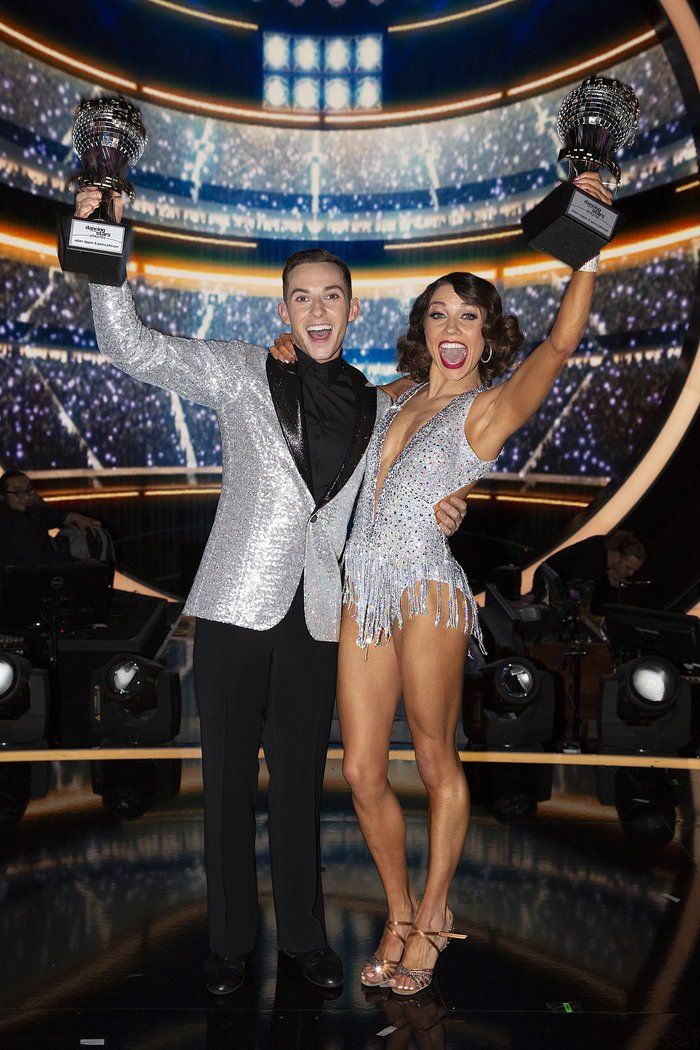 At the age of 18, she began to perform as a rapper, and then significantly expanded her creative range. Shortly after recording her first albums, Queen Latifah began getting film roles. Then she starred for five seasons in the sitcom Single Men and Single Women (the popular black counterpart to Friends). After the end of the show at the end of 19In the 1990s, Queen Latifah began acting regularly in mainstream films. She was nominated for an Oscar for her supporting role in the musical Chicago. She also voices Ellie the mammoth in the Ice Age animated series.
Kathy Bates
In the early 1970s, Kathy Bates moved from the US South to New York to pursue a theatrical career, and for a long time she was predominantly known as a stage star rather than a movie screen star. However, in the second half of the 1980s, Bates began acting regularly in films, and in 19In the 1990s, the actress became famous all over the world, brilliantly playing in the film adaptation of Stephen King's book Misery.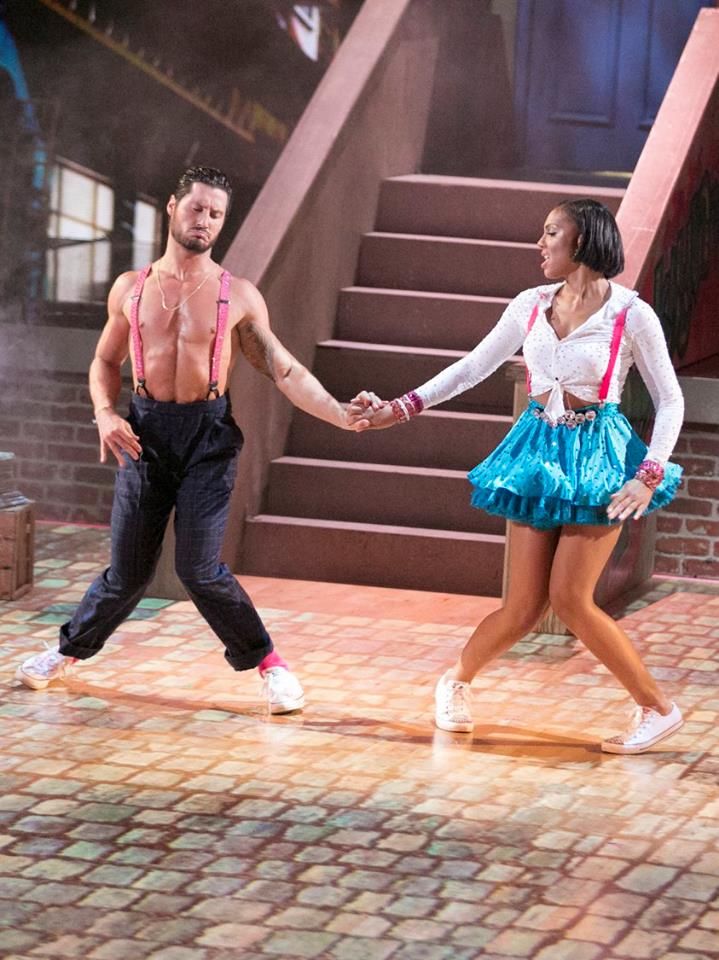 For this role, the actress received an Oscar. Since then, she has been working on tapes of a very different plan, from the disaster film "Titanic" to the children's fantasy film "The Golden Compass". After Misery, Bates received two more Oscar nominations. She also has two Emmy awards and more than a dozen nominations for this TV award. In recent years, she has predominantly starred in the American Horror Story series.
Shelley Winters
This is perhaps the most unknown name in Russia on our list, but Shelley Winters is not to blame for the fact that her best films came out at the height of the Cold War. When she began her career in the late 1940s, Winters was a blond babe and shared an apartment with Marilyn Monroe. However, as a woman with a serious acting education, Winters quickly got tired of the same type of "beautiful" roles. Therefore, she began to change outwardly and create more complex and interesting images. Hollywood appreciated her bold transformation, and Winters received two acting Oscars and two statuette nominations.
She played in such films as "Lolita" by Stanley Kubrick, "The Diary of Anne Frank" by George Stevens, "The Adventure of Poseidon", "Pete and His Dragon" (version 1977 years) and many others. Her career ended only in the 1990s. Winders played one of her last roles in the 1996 melodrama Portrait of a Lady.
Melissa McCarthy
Unlike her younger cousin Jenny McCarthy, who became famous as a Playboy model, Melissa McCarthy began her career as a stand-up comedian. In the late 1990s, she made her film and TV debuts, and in 2000, McCarthy landed a key role in the sitcom Gilmore Girls. After the end of this successful show, the actress played in the not-so-successful sitcom Who's Samantha? for two years. In 2010, she landed a leading role in the sitcom Mike & Molly and a supporting role in the comedy film Bachelorette in Vegas. The Bachelorette brought McCarthy an Oscar nomination, and she went from TV comedian to sought-after movie star. Her latest hit to date is last year's comedy Spy.
Unfortunately, Sony studios, released this year's "Ghostbusters" with the participation of McCarthy, failed at the box office.
Kelly Osbourne
The 24-year-old daughter of the famous Ozzy Osbourne, a young singer with three albums to her credit and a participant in MTV's highest-rated program The Osbourne Family, has never had a complex about her appearance. "I like being different. Girls with size zero deny themselves food, and if they allow themselves something, they artificially induce vomiting. They're just killing themselves!" Kelly met 18-year-old Luke Worrell last year and they soon started dating: "It's new, fresh, amazing! Kelly shares. We are so good together! I really love him!" It seems that everything is serious for the couple, because Osbourne even began to appear less often at her favorite parties.
Jennifer Hudson
The 27-year-old actress, star of Dreamgirls (2006) and Carrie Bradshaw's adorable assistant in Sex and the City (2008), is proud of her looks.
In the image of a black Marilyn Monroe, she is not afraid to appear at Tiffany's party in honor of the launch of the new Blue Book collection and catch admiring glances and flashes of photographers. While in Hollywood, an engagement is announced three weeks after they met, and they break up after four months, Jennifer has been dating James Payten for seven years now. He is not an actor, not an athlete, and not even a businessman, he is a simple engineer from Chicago. And she is extremely happy.


Queen Latifah
38-year-old Dana Elaine Owen, popularly known by her nickname Queen Latifah, is an American rapper whose debut album All Hail the Queen went gold and an actress who won Screen Actors Guild and Golden Globe Awards. ", "Grammy" and "Emmy". Latifa does not adhere to any diets and does not dream of becoming thin. For her tough temper, courage and willpower, tabloids often attribute her unconventional orientation to her. Latifa does not hide this part of her biography, but always retorts: "Can't a woman have charisma, temperament, inner strength and not be a lesbian? Stop this nonsense!"
America Ferrara
comfortable in your body.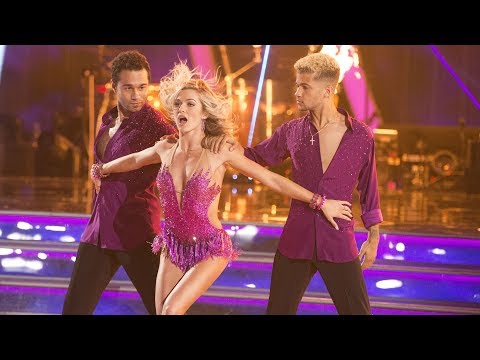 She loves herself so much that she even turned to the insurance company Lloyd's of London with a request to insure her smile for $ 10 million. Ferrara's personal life is also wonderful. For several years now, she has been dating film director Ryan Pierre Williams. The couple met in University of South Carolina, when an aspiring film director invited a young student to star in his first film.0005
Whoopi Goldberg
The 53-year-old actress, one of the brightest Hollywood stars of the 1980s and 90s, has always been proud of her natural abilities, and skillfully used them in her career and personal life. Whoopi was never afraid to experiment: she dressed up in voluminous dresses to the heels or casually put on a man's shirt, exposing her "dark" knees. In addition to the numerous novels that the tabloids attributed to her, Goldberg managed to be officially married three times: to Alvin Martin, the father of her only daughter Alexandra (70s), to photographer David Kassen (1988-1990) and businessman Michael Trachtenberg (1994-1995).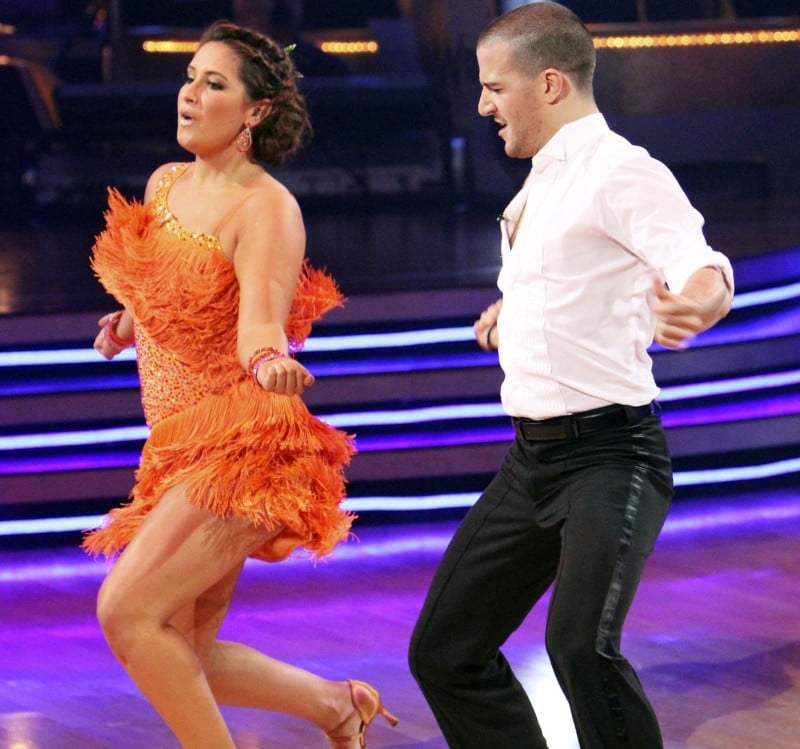 Crystal Rennes
21-year-old Crystal has never been slim. At the age of 14, she was offered to become a model on the condition that she lose more than 20 kilos. Wrenn went on a diet, but gained even more weight as a result. Then her agent advised her to go in plus size models (sizes from 48). Luxurious hips and chest Renn just could not go unnoticed. During the show of the spring-summer collection of 2006, Jean-Paul Gaultier ended the fashion show with a walk under the arm with Crystal, dressed in translucent flowery chiffon. Renn laughs: "I started to like men more when I gained weight." And she's not joking: last year, the model married childhood friend Gregory Vrechenak.
Chloe Marshall
The 17-year-old Model Plus model who shattered the norm this year says: "Everyone thinks you have to be a tall, slim blonde, but I'm a curvy brunette with wavy hair. And I'm going to prove that you can be beautiful without being size zero.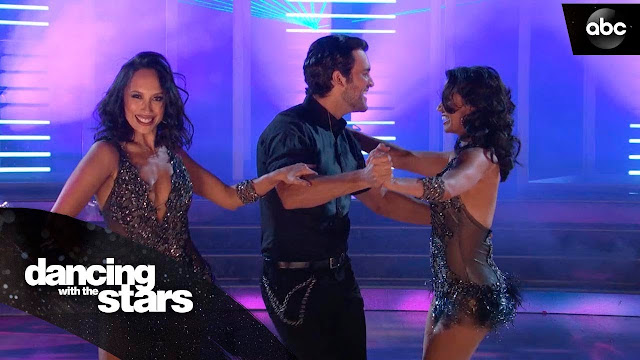 " With a height of 178 cm, Miss Surrey and First Vice-Miss England - 2008 weighs at least 80 kg and does not shine with taut forms. So far, Chloe has no time to deal with her personal life, the girl dreams of becoming an opera diva, and has already achieved considerable success in this field.



Bette Midler
The 63-year-old Divine Miss M won four Golden Globes, four Grammys, three Emmys, and a Tony Award for her performances on Broadway. Since childhood, Midler suffered because of her unattractive appearance and, perhaps, therefore, she desperately wanted to draw attention to herself. "I have never met another such a cheerful person. Life around her boils and rages. She, like a powerful power plant, exudes positive energy, Martin von Haselberg admires his wife. "I'm honored to be with a woman like Bette."


Nikki Blonsky
Chubby little inch Nikki Blonsky (height 148) is a charm itself. The 20-year-old star of the film "Hairspray" (2007) does not complex because of her weight and is popular with the opposite sex.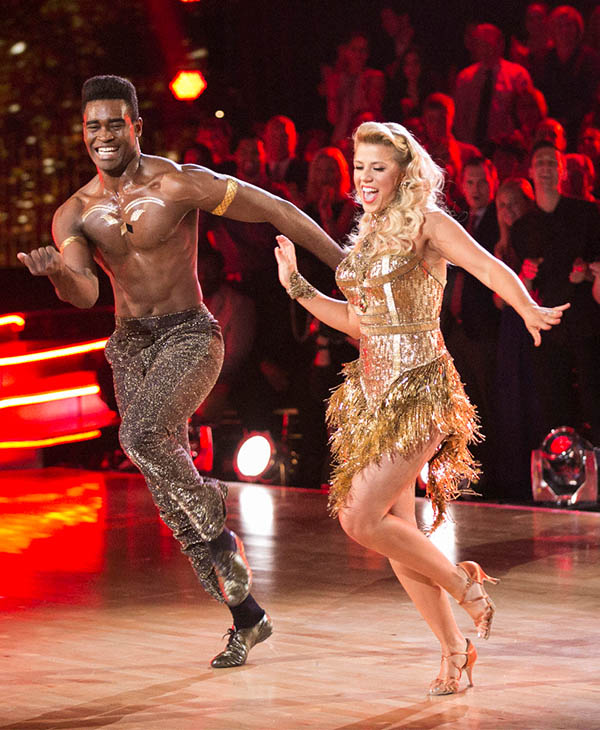 On the set of Hairspray, she charmed actor Zac Efron so much that he broke up with his cane girlfriend, Vanessa Hudgens, for a while. "Nikki is an incredible girl," recalls Zach. "Not at all like the ones I met before. She is very sexy and a great kisser. And the fact that she was overweight didn't matter to me."
Mia Tyler
"With such a face, you are guaranteed success in Italy," my mother consoled young Mia about being overweight. "Learn Italian and go to Rome, where they will call you Lunar Beauty." Now 30-year-old Mia, Liv Tyler's sister, is no longer upset about extra pounds. In her body, she feels great and says with a smile: "My figure is natural, therefore beautiful." In 2003, Mia married Papa Roach drummer David Buckner during an Aerosmith concert at a Las Vegas casino. "Hey Vegas, my daughter is getting married today. Is there a witness among you?" Steven Tyler asked the audience.


Have you ever tried, after giving birth to baby number three, to compare your weight when you weighed much less after baby number one? We hear you.
But you are not alone. This is not just for moms-to-be who struggle with their weight after birth (but for one new mom this is an exception, I saw her walking down the alley with a completely flat tummy two weeks ago - there was only one question, how?), from this no one seems to be safe.
So take a look at the fat celebrities whose photos we offer. Grab plenty of your favorite sweets, sit back and see how now fat celebrities looked before and how they look now.
1. Val Kilmer - 1986 vs. 2012
Val Kilmer - 1986 vs. 2012
click on image to view slideshow
Remember Val Kilmer playing Batman in the mid-1990s? You may have been a teenager or in college, I remember wondering how he played so young with such fine art. Well, not much more. In Valley Boy, he looks as great as he once was. Now he's just, well, just a chunk of fat celebrity.
2. Britney Spears - 2001 vs. 2009
Britney Spears - 2001 vs. 2009
So you were absolutely and perfectly fit in 2001 (when you were 20).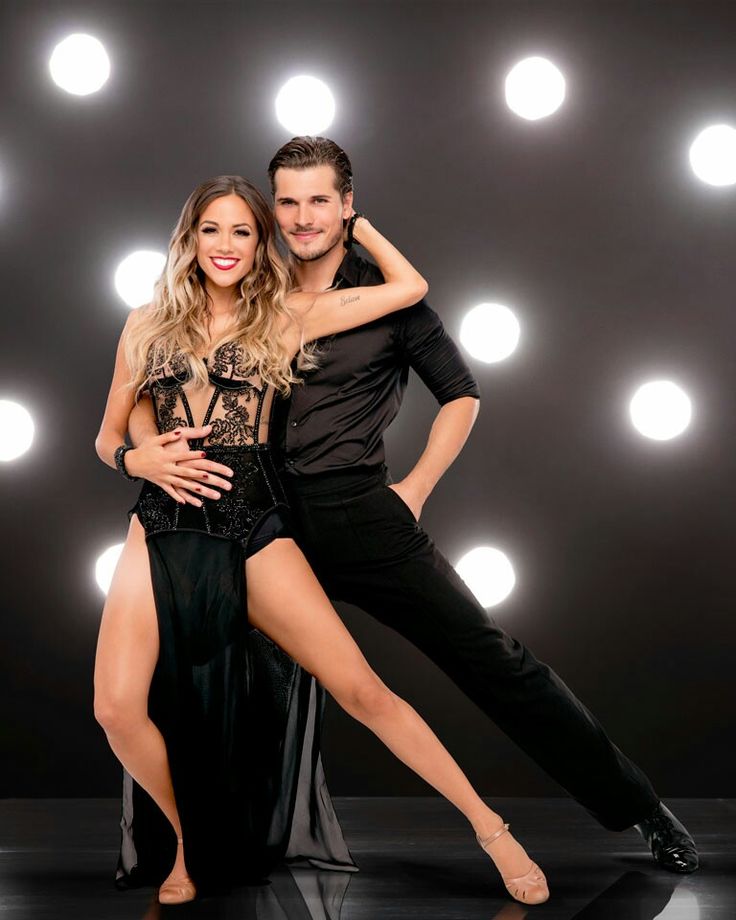 So, you've had several children and a mental breakdown or two during the past decade. But you know that there is no excuse at all, and that everyone still wants you to look as fit today as you looked when you were younger. Take a dip in the fountain of youth, grab some miracle diet pills, become a Scientologist, or do whatever you can do in Hollywood to bow at the altar of eternal youth one more time. This photo of a fat celebrity is just a chop.
3. Alec Baldwin - 1994 vs 2012
Alec Baldwin - 1994 vs 2012
Oh Alec! I look at pictures from when you were younger and still have to wipe the drool off my chin. Okay, but that was the start of the downfall. I always thought he looked especially handsome as a juror. I don't know why, but in my memories I always fixed with dreamy eyes on a certain part of a person. Since the release of 30 Rock days, he's still a great actor (with tons of Screen Actors Guild awards), but he's more interesting than appetizing today.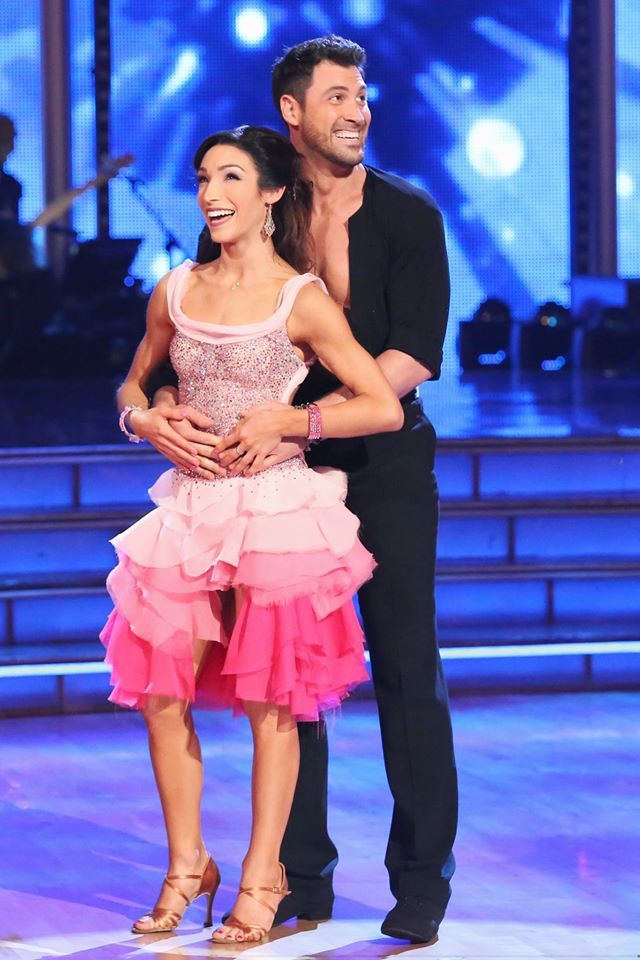 It's a pity.
4. Kirstie Alley - 1989 vs. 2009
Kirstie Alley - 1989 vs. 2009
If you got to see Kirstie Alley in the mid-80s in Look Who's Talking and Look Who's Talking Too, you'll appreciate how good she looked , despite the fact that she had two children right during the filming of films, so why should she embark on the path of bodybuilding worship in real life? Oh yeah, maybe because it's real life. Ellie's weight has fluctuated frequently over the years, but she still manages to maintain an amazing career. So her level is such that she recently won second place in Dancing with the Stars. Ellie manages to always keep herself in a classy way, so why not let her weight?
5. Jessica Simpson - 2005 vs. 2011
Jessica Simpson - 2005 vs. 2011
Like Britney Spears, Jessica Simpson now in her 30s with two kids looks the same. So why do we expect her to be as slim as she was at 20? Age affects all of us, and Simpson seems to lead a good life without having to deal with a lot of issues that would make her be more strict with herself.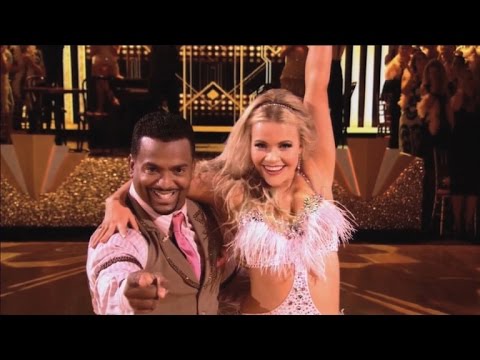 Some people could spend all day at the gym with a personal trainer, but Jessica has other more important ones. affairs. Yes, health and fitness are important - very important. But the rigid framework does not limit the lively, fun and fulfilling life of this fat celebrity, whose photo is presented above.
6. Janet Jackson - 2001 vs. 2006
Janet Jackson - 2001 vs. 2006
No person can say that he saw her walking down the street. In fact, with a hood and a baseball cap, you won't be able to see her face. Currently, Janet Jackson does not go out, and if she does, it is only to support her husband's career as a designer, and not for a further independent career. Being in front of the public seems exhausting, so I can't say I blame her, but a few small things could have made a big difference to this fat celebrity's look. Ditch the baseball cap and take some fashion advice from hubby to invest in some makeup to get back your old glow. Get rid of wrinkles overnight for the red carpet with an anti-wrinkle syringe that works instantly, or start the long game of restoring your face with a good mask.
Either way, you can look great even with a few extra pounds, Janet! You don't need to hide it.
7. Kelly Clarkson - 2002 vs. 2011
Kelly Clarkson - 2002 vs. 2011
After jumping onto the world stage as an American idol of fame, Clarkson has had a successful career in the music industry. She also married her talented manager and now has a two-year-old girl. The surprise is that she no longer has the same thin waist that she once had. The public seems to be on her side, despite Katie Hopkins slamming Clarkson for her weight.
8. Steven Seagal - 1990 vs. 2013
Steven Seagal - 1990 vs. 2013
Well, to be honest, I always thought Steven Seagal looked kind of creepy. Old and greasy looking, if you ask me. But some once thought that he was like Adonis (why?), well, let both qualities be combined. Seagal has put on quite a significant number of pounds over the years, but I hope even his hard core fans think he still looks remotely attractive.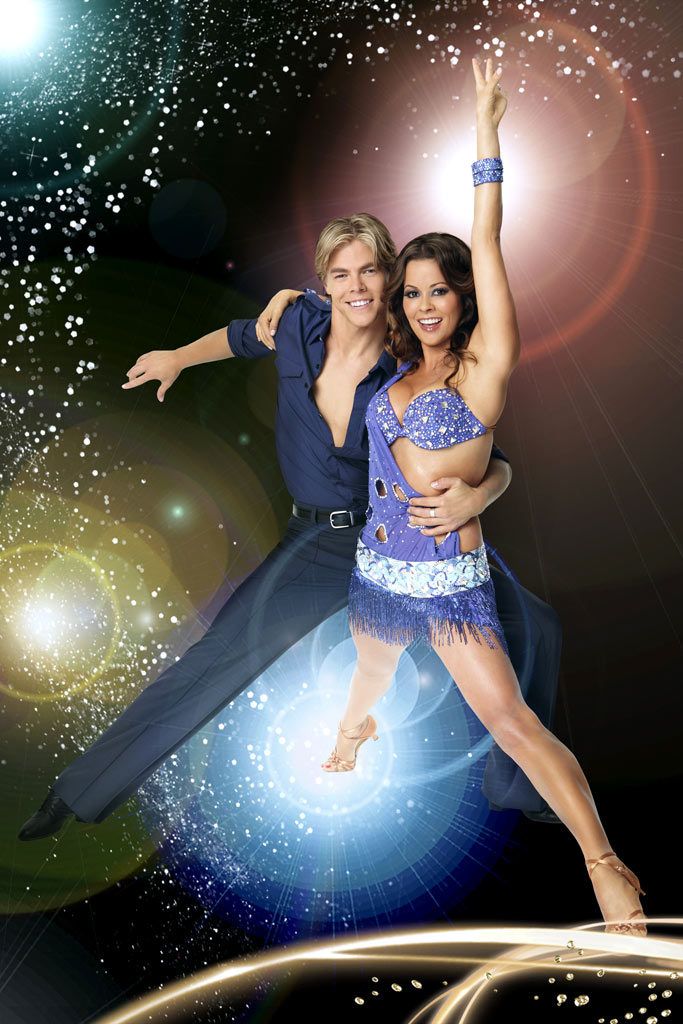 9. Marlon Brando - 1951 vs. 2003
Marlon Brando - 1951 vs. 2003
Returning to the idols of the past, let's talk about the old black and white cinema and its epic hero, the blue dream of many ladies, Marlon Brando. Of course, he was old-fashioned, but look how attractive he used to be! Unfortunately, old age does not decorate Brando either. His later depictions are reminiscent of an old fart. A fat celebrity could take care of her appearance. However, I hope he lives happily in his old age.
10. John Travolta - 1983 vs. 2012
John Travolta - 1983 vs. 2012
From Pulp Fiction to Saturday Night Fever, John Travolta has been adored and loved over the years. But this is no longer the case. Travolta seems to have changed, once just delicious and healthy, in the late forties or early fifties ... now he looks soft and plump in appearance, which, by the way, is well preserved, considering that he is now 61 years old .
Based on www.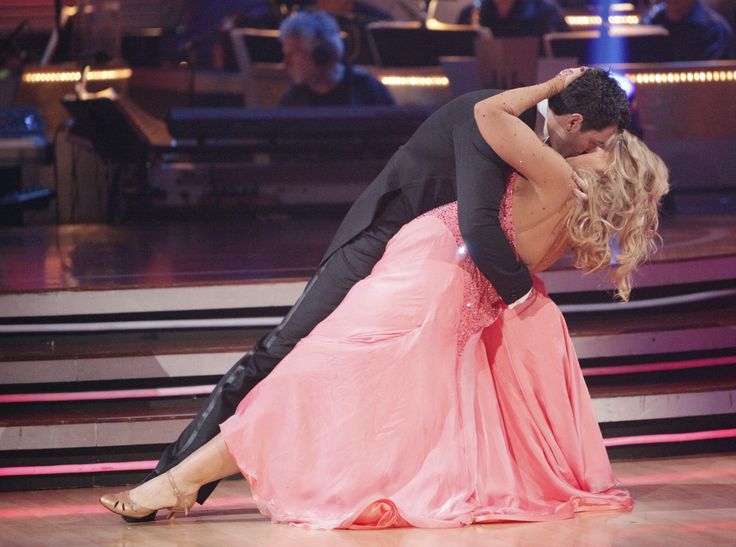 galacticbuzz.com
Hollywood stars now is the object of admiration of the whole world. They are famous and beautiful. But has it always been like this? It turns out not at all. We have prepared for you a selection of celebrities who were overweight as children.
39 years old, actress
She is called the English rose and is included in the lists of the most beautiful people in the world, but this was not always the case. As you know, the actress has always been famous for curvaceous. And Kate herself has repeatedly admitted that as a child her peers teased her and called her fat. "When I was a young girl, I never felt attractive. I was full and unhappy, and this feeling stayed with me for the rest of my life, Kate shares. - I still don't understand how I could become an actress with my then appearance. Back in kindergarten, they called me fat, and my sisters were always more slender ... ". Winslet no longer believes that strict diets and exhausting workouts can help her, and simply accepts herself for who she is.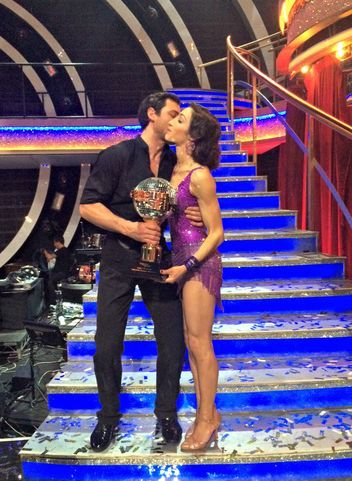 Ryan Seacrest
40 years old, TV presenter
Chick-cheeked, wearing glasses, and even with metal braces - this handsome boy was like that in childhood. And now he's the star of "American Idol" and a popular TV presenter. Most likely, Ryan does not want to remember that in childhood he was a fat man. "I remember that feeling when I was chubby as a child. And now, when I look in the mirror, I see the reflection of that plump boy that I once was. That's why I now have such an abnormal obsession with sports, "says the TV presenter.
Henry Cavill
32 years old, actor
This is now the actor who played Superman in the movie "Man of Steel" has a beautiful appearance. According to Henry himself, as a teenager, he was always tormented by excess weight. "I was a fat kid, so I was an easy target. My nickname back then was Fat Cavill , which was fair, since I was really very fat, "says the actor.
Russell Brand
40 years old, actor and comedian
Another example is the famous British actor and comedian Russell Brand who was also fat as a child.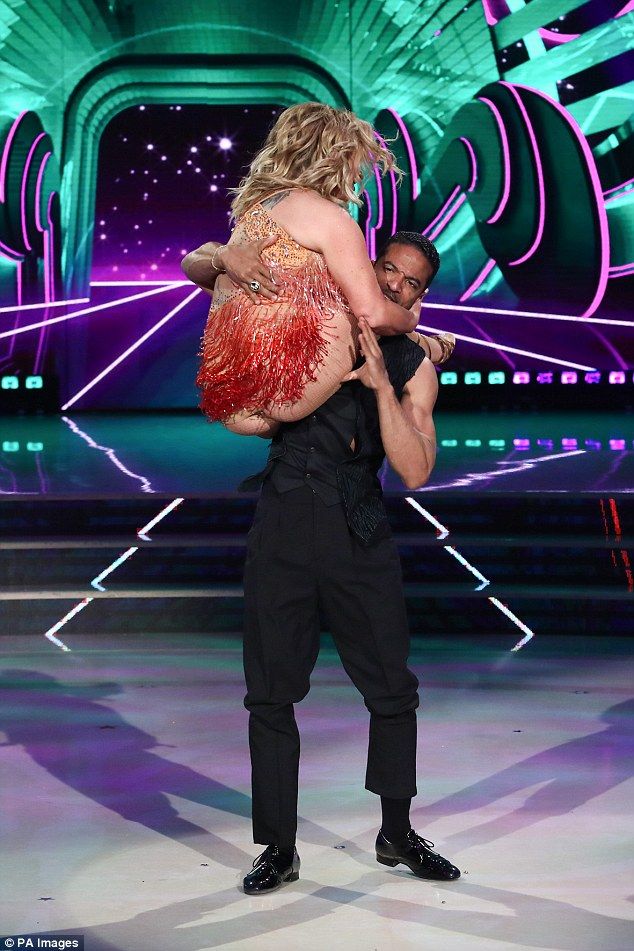 The provocateur and brawler, who once struggled with bulimia and drug addiction, once said in an interview: "I was a fat child, but I did not suffer from obesity."
31 years old, TV star
It must be admitted that the life of the Kardashian family is like a melodrama. Another reason to slander: being overweight. Khloe Kardashian is not the first and not the last in the family who has been struggling with extra pounds since childhood. "When they call you fat and ugly and too tall at school, you involuntarily begin to think that all this is addressed only to you."
Jennifer Hudson
33 years old, actress
Sexy Jennifer Hudson was a real chubby as a child! But that didn't stop her from taking part in the American Idol music competition. and star in the musical "Dreamgirls" . And then Jenny still lost weight, demonstrating enviable perseverance.
Jerry O'Connell
41 years old, actor
The actor has changed beyond recognition.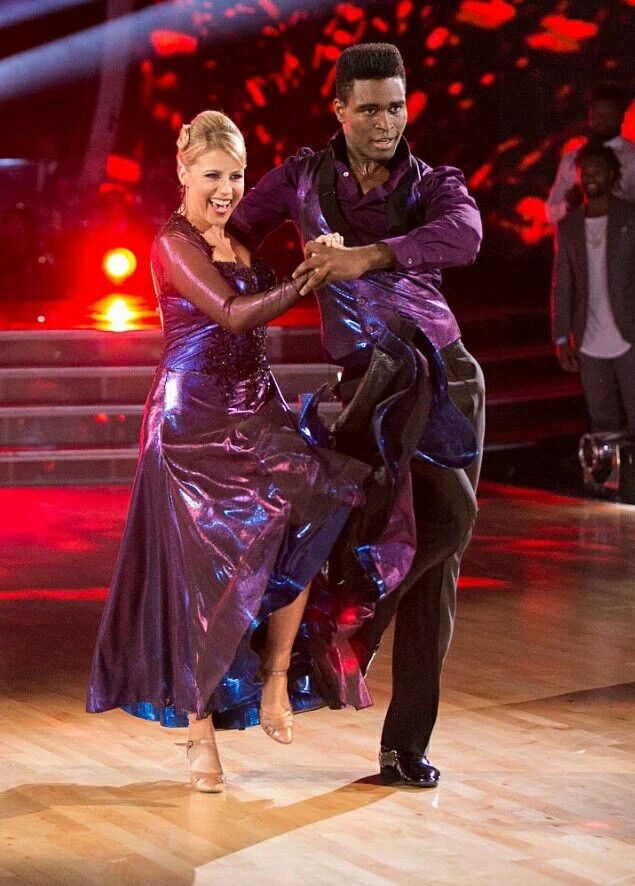 Jerry O'Connell , star of the series "Sliding ", as a child starred in the film "Stay with me" . Can you believe that this handsome man was then such a fat boy?
Kesha
28 years old, singer
Do you recognize? This is the singer Kesha in his youth. A charming and attractive girl in the past had problems not only with weight, but also with style. I wonder if her career on stage is connected with such a cardinal transformation?
Craig David
34 years old, singer
This is now the star of British rhythm and blues Craig David is in such great physical shape, but once upon a time things were very different. "As a child, I was overweight, I didn't particularly monitor my health," the singer shares. - When I was going to invite a girl on a date, every time I was embarrassed by my fullness, and this complex interfered with my personal life. A few years ago I met a great coach who helped me get in shape.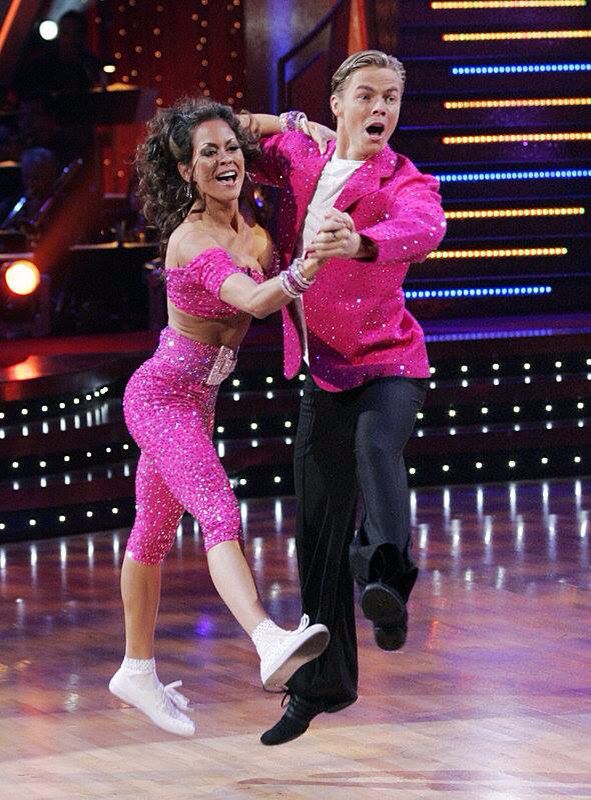 Now sport is my biggest passion in life, which brings me pleasure. If I'm not in the studio, look for me in the gym!"
39 years old, actress
Looking at baby pictures Tara Reid , you understand that she also had problems with being overweight. When she started acting in romantic comedies, she lost those extra pounds and became a real sex bomb! Since then, the girl has been fanatically losing weight, and in the last photos of her, all that remains is skin and bones!
Jenny Farley
29 years old, actress
Jenny Farley aka Jwoww , loved by the audience thanks to the reality show "Jersey Heat" ( "Beach" ), where she stubbornly showed off her perfect body. However, this beauty in childhood was very plump. And now, even after the birth of the child, she looks amazing! Apparently, doing sports helps her in this, from which she even became addicted.
Julianne Moore
54 years old, actress
Despite the change in appearance, recognize Julianne Moore is not difficult.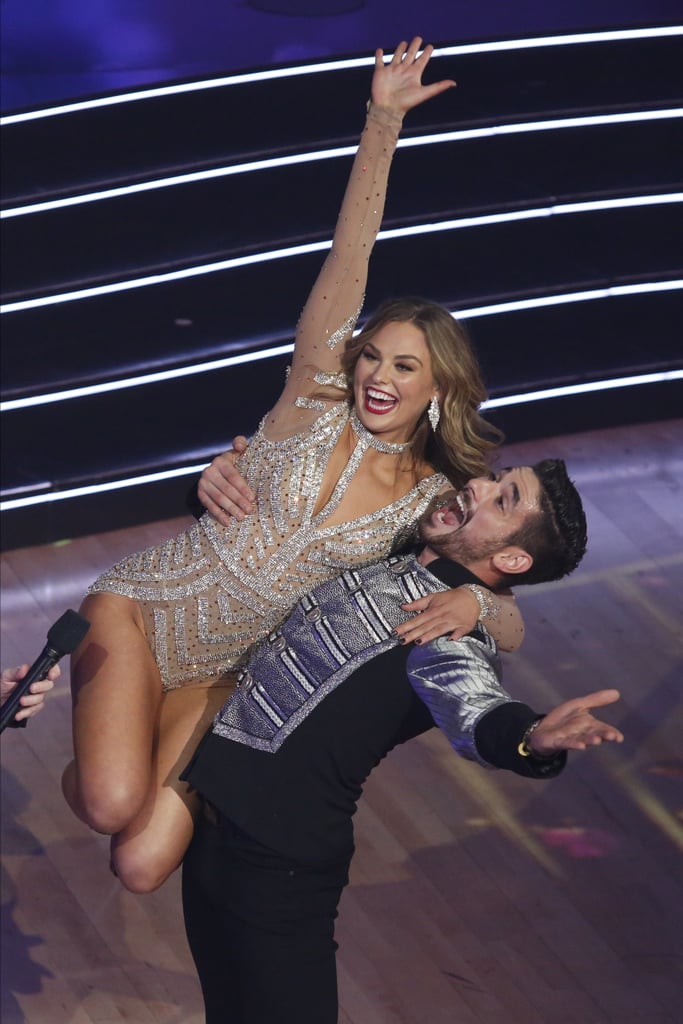 Of course, the actress was pretty even in her youth, but just look at those cheeks! Today, Julianne is one of the sexiest red-haired beauties.
Gwen Stefani
45 years old, singer
A famous singer once admitted in an interview that she was a very fat child and that is what made her change her figure in the future. "I remember how at school I dreamed of being the same as all the skinny girls who eat what they want and don't get fat," the star shares. "I always had to do some kind of exercise. My excess weight always came back, and around the age of 16 I decided that I had had enough. I signed up for swimming and instantly lost weight. From that moment on, I tried to control my weight, but it was difficult. Now I understand how stupid it was, because no one cared about this, except for myself.
Kelly Osbourne
30 years old, TV star
Daughter of the great and terrible Ozzy Osbourne (66) is easy to imagine on the stage of a nightclub dancing to incendiary music or eating hamburgers in broad daylight, but certainly not in the gym! And this is not surprising! Kelly suffered from excess weight since childhood and as soon as she did not fight with it.