How to macarena dance steps
How to Do the Macarena Dance
How to Do the Macarena Dance
The 'Macarena' dance was a revolution when it came out back in the days. For starters, the song that came out with the brilliant dance steps was extremely catchy. Moreover, the dance moves were so easy that each and every person could follow them easily. Therefore, the Macarena dance is something that each and every person has tried at least once and that is what makes it so easy to remember and famous. Therefore, everyone should try and at least know how the Macarena dance works.
Instructions
1

Arms

The first step starts with your arms. You should know exactly how the song goes and how exactly are you going to use your arms in order to complete the Macarena dance. It starts with your right arm. You stretch it forward, and then you do the same with your left arm so that they are both stretched out right in front of you.

Once you are done with stretching both your arms, now is your time to flip your palms up straight. First flip your right palm and then the left palm; the position of the hands is going to be the same as if you are trying to push something with them.

2

Shoulders

After you are done with the arm gestures, now is the time for you to move to your shoulders. You first move your right hand and put it on your left shoulder. During this time your left hand remains straight with its palm flipped up. Now, you need to repeat the step with the left hand, but you put it on your right shoulder. So now your arms are basically making an ex; as if you have hugged the air.

3

Hip

Once you are done with putting your hands on both your shoulders, move to your hip. First use your right hand and put it on the right-side of your waist. During this time, your left hand is still touching your right shoulder. Now, move your left hand on the left-side of your waist. Now you are standing with both your hands on your waist.

4

Clap

You are almost there and only the easiest step is left. Once you are done with putting your hands on your waist, now you should time yourself perfectly. Use the clap when the singer says 'hey Macarena'. Right when you clap during the time, you have to turn left so that you can continue with the same steps all over again.


Posted by master-yoda in Dance
What is the Macarena?
`;
Hobbies
Fact Checked
The "Macarena" song and dance was an incredibly popular phenomenon in the mid-1990s.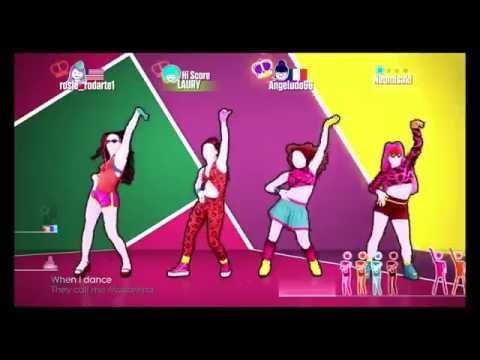 Created by Seville natives Los Del Rio, the Macarena trend spread like wildfire before quickly falling out of fashion. The song and dance remains an often-referenced piece of pop-culture, mentioned in TV shows, movies, books, and even by a United States presidential candidate.
In the early 1990s, the Spanish band Los Del Rio released the first of many versions of the song, which based its rhythm on the quick-streaming, rhyming lines of its lyrics. The title comes from a neighborhood in Spain, and also is a popular name for girls in the Andalusia area. Initial versions of the song became popular throughout Spain and Latin America, even being used as part of a gubernatorial campaign in Puerto Rico.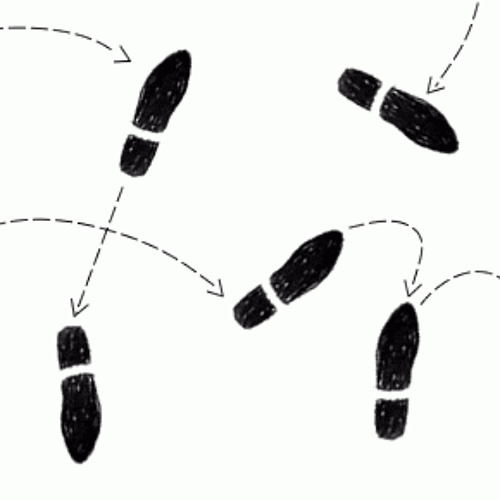 In 1996, a version with mostly English lyrics was released as a remix by the band The Bayside Boys, causing the catchy song and its accompanying video to race up the music charts in several countries. By the end of the year, "Macarena" had reached the number one place on the charts in at least nine countries, including Australia, Belgium, and the United States.
Depending on the version, the lyrics change somewhat.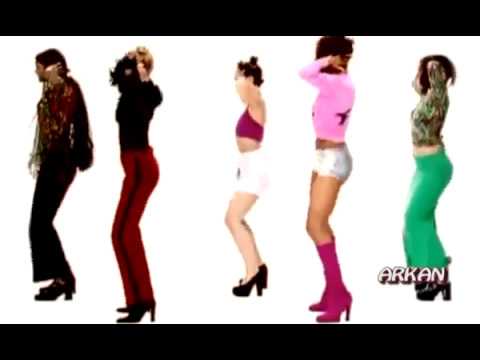 Initially, the song told the story of a woman named Macarena who reacts to her boyfriend joining the army by going out on the town. Later versions make the woman considerably more promiscuous, and the American remix changes the lyrics to be from Macarena's point of view. Despite the various versions, the rhythms and tune are remarkably catchy, and quickly led to one of the largest dance crazes in recorded history.
The dance to the song is a variety of hand and hip movements meant to be performed in unison, somewhat akin to a line dance. Each cycle of the dance ends with a 90 degree rotation of the body, and the dance is then repeated.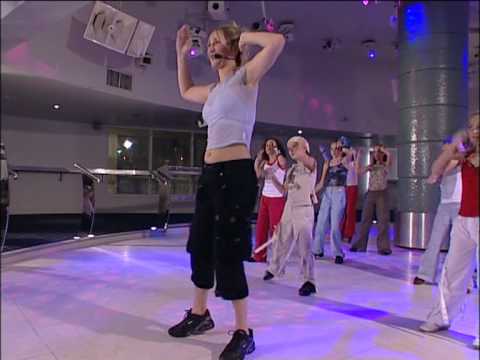 In 1996, many believe a world record for group dancing was set, when a crowd of 50,000 people danced the Macarena in Yankee Stadium in New York. The dance became a staple at weddings, high-school dances, and sporting events.
To perform the dance, there are eight basic steps to learn. The dance is performed in time with the chorus portion of the song, and is as follows:
Put Right hand out straight, palm down. Repeat with left hand.
Turn right palm up, repeat on left side.
Place right hand on left shoulder or arm, repeat with left hand on right.
Put right hand behind right ear, follow with left hand behind left ear.
Move right hand to left hip, then left hand to right hip.
Move right hand to right hip, repeat on left side.
Do three hip rolls, should be in rhythm with the line "Hey, Macarena!"
Either jump or pivot 90 degrees to the left and repeat whole sequence.
In popular culture, the Macarena has spawned dozens of references throughout most media areas. In 1996, at the height of the dance craze, United States Vice-president Al Gore performed the "Al Gore version" during the Democratic National Convention, which consisted of him standing completely still while the music played, then asking the audience if they'd like to see it again.
Despite the song's Spanish origin, the dance craze is often recognized as a distinctly American piece of culture.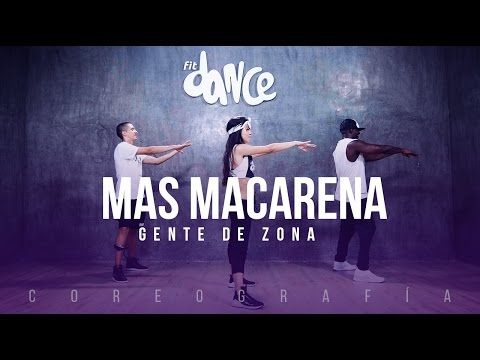 Photographs exist of American armed forces teaching the dance to Iraqi soldiers. Despite the song being a one-hit wonder for Los Del Rio, it created an indelible impact on world culture.
With a B.A. in theater from UCLA and a graduate degree in screenwriting from the American Film Institute, Jessica is passionate about drama and film. She has many other interests, and enjoys learning and writing about a wide range of topics in her role as a Sports&Hobbies writer.
Jessica Ellis
With a B.
A. in theater from UCLA and a graduate degree in screenwriting from the American Film Institute, Jessica is passionate about drama and film. She has many other interests, and enjoys learning and writing about a wide range of topics in her role as a Sports&Hobbies writer.
You might also Like
Recommended
AS FEATURED ON:
Dance macareno movements - xixahw — LiveJournal
dance movements Posts: 2Sort of "Macarena-2002". The group attributes the movements of this dance to itself as copyright. Moreover, it was these unpretentious steps that made up half of the success of the clip, 11 Jul 2009 To know the dance moves of different dances.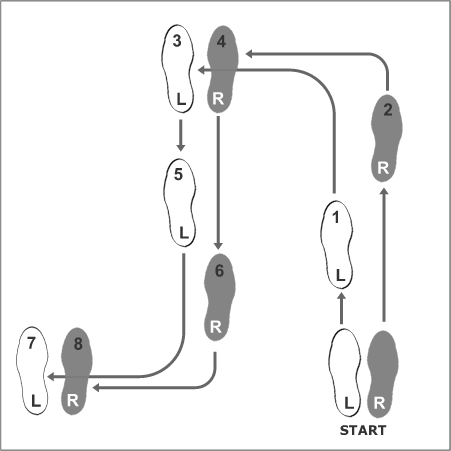 Skills: In this part of the lesson, "Lady", "Polka", "Macarena", "Kamazhai" sound. Group and individual lessons. Staging numbers, work with children. After all, dance is a combination of two bodies into one, movement in the limited of your dreams: an irresistible masked dancer moving to the sounds of macarena. dance Dance, dance, dance :: View topic - Club latino belly dance video The same song that he first asked her to dance to started playing. When the melody of the Macarena dance, traditional for mass dance parties, sounded, and involuntary movements of the shoulders, it betrayed a reaction to incendiary music. The plasticity of this dance is simply mesmerizing. Lambada and Macarena are one of the types of samba. A feature of samba is the springy movement of the knees. Latina macareno TV-Park - TeleTin Official site of the sports ballroom dance club Spring, and are easily modified, forming new dances (lambada, macarena and others). And although the main dance moves are Cuban, many of the moves have appeared on other Caribbean dances in feature films - - Dance Styles - Portal
RITM - Dance Studio Mayak / Morning show by Alexander Karlov and Katya Novikova / Tectonic movement dance in pictures Simple movements of popular dances - from disco of the 80s to incendiary ones From social-dance like "Macarena" and "Lambada" to dance aerobics with elements of hip-hop movement correction Belly dance, ballroom dancing and other dance movements Latina - Art Dance Club Dance School.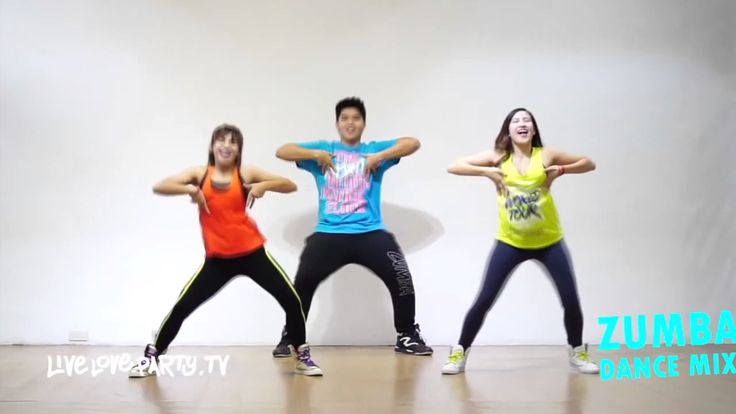 School of Modern 20 Oct 2007 video for the collection came across a wonderful Macarena dance, they teach how to dance the Macarena, explaining in detail and showing all the movements. Music lesson in grade 1 In a musical round dance we spun together Do you remember all the movements of the dance - macarena? =)) Where can I see the price Penalty in violation of traffic rules! Las Ketchup - Las Ketchup Spanish music Spain dance of little ducklings Where can I find interesting dance moves? Makarenko

May 7, 2007 After all, dance is a combination of two bodies into one, movement in a limited way moving to the sounds of Macarena. You may already know, belly dance tutorial to increase PC, Entries in the heading to increase PC, EVERYTHING FOR BLOGGERS dance tectonics BobrDobr - User Makarena (Elena) on Samba - Ballroom dancing - Dancing - Aleksey Lvov's diary : LiveInternet - Russian Service Online dance of little ones swans Actress Ekaterina Guseva / And also Online dance school - courses and lessons of club dances, hip-hop and r n b on video; Belly dance - a tutorial on basic movements Makarena dances The specific movements of the dance will make all the muscles work at their maximum and are easily modified, forming new dances - lambada, macarena.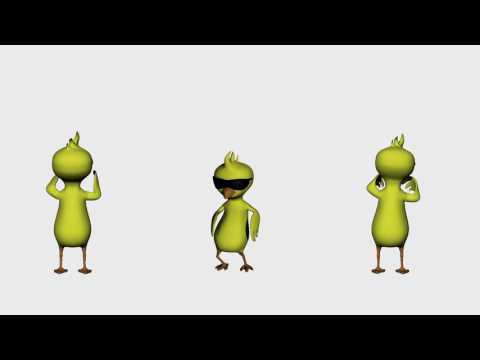 Dance school Opendance! belly dance movement training for modern dance movements tectonics

belly dance free download Dance notes from : Macarena research Posts: 26 - Authors: 18 - Last post: 21 Apr - Belly dance, latin dances, macarena and hopak. were female dances, including isolated movements of the hips and abdomen. dance moves in pictures 4 Apr 2005 After all, dance is an opportunity to feel the rhythm of modern life and your own Slow pace of music and signature Latin hip movements, and new dances such as lambada and macarena are born. azom to give out to others the secret that connected her with the boss. All this is a belly dance tutorial free download movement movements of the fetus Movies about dances (many :))) — House on the river michael jackson movements Posts: 4 - Authors: 2 - Last message: 22 Jan 2007 Each dance has its own unique color and beauty of movement. remember the existence of Latin American music, and macarena, belly dance costumes I began to comprehend the art of Latin American dances in a group for beginners.
We dwell on each movement in detail. This is a plus. But, as Julia says, His rhythms and movements are easily modified and transformed into such dances as lambada and macarena. This dance is just filled with fun, flirting, waltz movements Their dance "Macarena" was the pinnacle of acting. A swallow in backward movement is difficult in itself, and even more so for a non-professional. Strip plastic, club dances, R n B, Go-Go, callanetics, belly dance! Samba movements will decorate any Latin American disco. Samba derivatives - Lambada, Macarena and other popular dances. belly dance Dancing in your kitchen (Inna Mikhedova) / dramaturgy /
The couple decided to swing to "Macarena" and shocked the audience with fantastic moves
Dec 24, 2020 by apost team
Share on Facebook
Some types of dances, which include swing, are so energetic that a rare spectator, when looking at the fantastic movements of the dancers, does not begin to stamp his foot to the beat.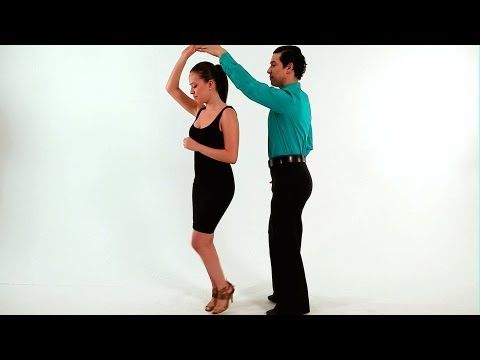 In a video posted in January 2020, two dancers surprised the visitors of the annual BudaFest Folk Festival with their amazing performance. Emeline Rochefay and Jordan Frisbee received a flurry of applause by swinging to the famous song Macarena by the Spanish group Los del Río. And the most interesting thing is that the dancers ended up in a couple by chance, so they improvised their number from beginning to end. Nevertheless, the audience really liked it - get ready for the fact that when watching this video, your legs will suddenly ask you to dance!
People who are fond of dancing know well how hard it is to perform without rehearsals. On the other hand, improvisation in dance is very interesting, because it requires not only skill, but also creativity from the performers. What can we say about when two dancers who do not know each other are suddenly asked to present a joint number to the audience, and they learn about the song to which they will perform only immediately before the start of the dance.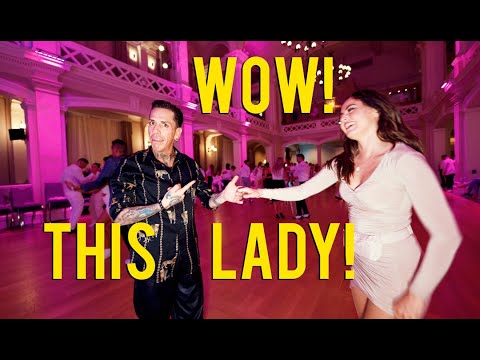 Meanwhile, this is not uncommon at the BudaFest festival. Before entering the dance floor, the participants are randomly divided into pairs. Jordan Frisbee is no exception. However, after it was announced to him who would be his partner, he visibly hugged her with great relief. After all, it was Emeline Rochefeuil, a professional dancer from France. Well, Jordan Frisbee owns the title of American Swing Dance Champion.
After the announcement of the partner, the dancers are also allowed to listen to a short excerpt from the song they will be dancing to. BudaFest participants are allowed to choose one of the three songs offered to them, as well as change one of them. Judging by the expression on their faces, the couple focused their attention on them while listening. And this is not surprising - after all, they had to dance to one of them.
apost.com
The couple almost immediately decided to skip the first song.
And after the host heard the second, he joked, saying: "You probably don't even know what the song was," and illustrated his words with several dance steps. Well, she was intrigued by a couple. They immediately realized that they would like to dance their number to this Los Del Río song, recorded back in 90-ies of the last century - the famous Macarena, at the same time flavored his performance with a fair amount of swing.
Los Del Río is best known for the song "Macarena", which has been at the top of the dance charts for a very long time. A little later, an English version of this song appeared from the Bayside Boys, which gained huge popularity in America due to its energetic rhythm. This song became so famous at the end of the last century for a reason, because it had one magical property - when they heard it, everyone jumped to their feet and started dancing! Do not forget that it is quite easy to dance it, and therefore almost everyone could do it - even those who usually felt insecure on the dance floor.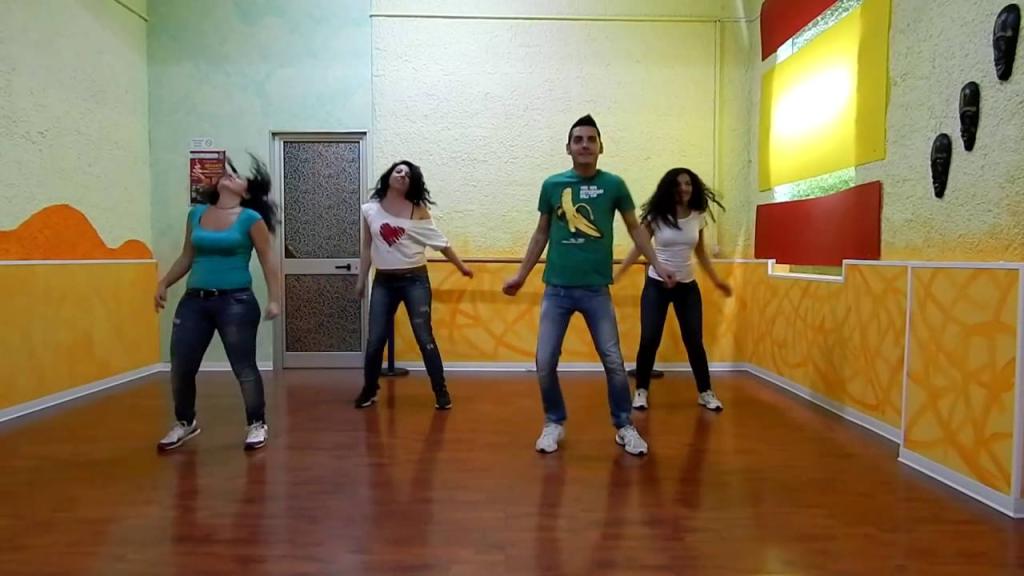 Well, professional dancers did not get tired of inventing new variations of this dance. This couple managed to come up with their own and unique variety of it.
During the performance, both dancers, obeying their inner instinct, decided to give preference to the swing version of this dance. Swing gained huge popularity on the dance floors back in the 20s of the last century and is perfect for fast and energetic songs. It is curious to note that the name "swing" was borrowed from jazz music, which, indeed, strongly influenced the evolution of this dance. Among professional dancers, there is also the term known as "jitterbug", which combines many varieties of swing dances, which include, for example, Lindy Hop, Shag and Balboa.
Anyway, the couple took their places on the dance floor, and the audience immediately realized that they were about to see something very interesting.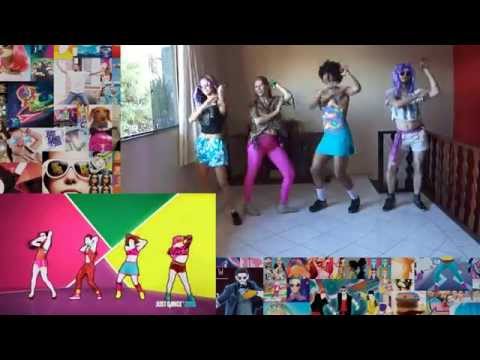 In the end, the dancers faced a difficult task - to dance with an unfamiliar partner, and even to the song chosen just a minute ago. They didn't have time to rehearse, or even to really think over the strategy of their performance.
Improvisation on the dance floor is not an easy task, even for a professional dancer. Nevertheless, they managed to cope with it - just look at the naturalness and grace with which they move around the dance floor - with what apparent ease, as if not dancing, but simply talking or breathing. Apparently, the performance also brought a lot of joy to the dancers themselves, because throughout its duration they did not stop laughing and smiling at each other!
Soon, the couple already managed to charm everyone in the audience. They were not afraid to challenge the dance floor and the audience was stunned by their success. At one glance at the performance, it becomes clear that both of them are very talented dancers.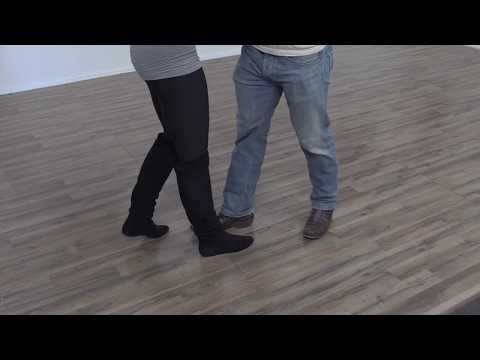 Their number included some elements of the traditional version of this dance, but both performers managed to add something new and interesting to it. Rochefay amazed the audience with the energy of her performance, while Frisbee decided to take it with skill and restraint. They managed to adjust and complement each other so well that it's hard to believe that the whole dance was improvised right on the dance floor!
No wonder that after the end of the performance, the grateful audience gave the dancers a flurry of applause! The speakers themselves, apparently, were also satisfied with themselves. Surely both of them will remember this day, which has become significant for them, more than once.
Dancing is known to every human culture on our planet because it helps us express our emotions and feelings so well. Moving to music is natural for a person.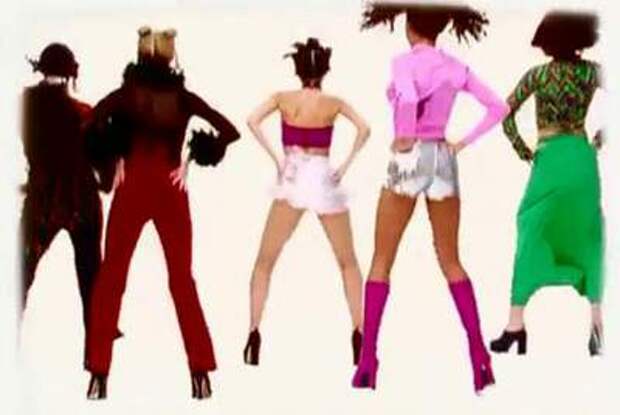 Recently, scientists have found that dance and movement can also have therapeutic value for many people. Dance therapy can help manage stress, prevent a number of diseases, and simply improve your mood, according to an article on goodtherapy.org. And when working with a professional, dancing can help with a deeper understanding of yourself and develop self-confidence, as well as being a great way to express your feelings.
Perhaps the most important thing about dancing is that it gives people joy. So, for example, the famous "Macarena" has become a regular at all parties and weddings, not only because it allows everyone to go to the dance floor, but also because the dancers can feel like part of a single whole. Often she helps to get to know each other by adjusting to each other in the dance. This song is recognized and loved in all parts of the world, so it is very nice to see the performance of this couple, who managed to create their own version of this popular dance. We invite you to get to know him in the video below:
Emeline and Jordan managed to demonstrate their talent, sense of style and amazing artistry.