Hermione has forgotten how to dance
Chapter 13. The Handsome One. : harrypotter
Source: Botnik Studios
Chapter 13: The Handsome One
Page 271
The castle grounds snarled with a wave of magically magnified wind. The sky outside was a great black ceiling, which was full of blood. The only sounds drifting from Hagrid's hut were the disdainful shrieks of his own furniture. Magic: it was something that Harry Potter thought was very good.
Leathery sheets of rain lashed at Harry's ghost as he walked across the grounds towards the castle. Ron was standing there and doing a kind of frenzied tap dance. He saw Harry and immediately began to eat Hermione's family.
Ron's Ron shirt was just as bad as Ron himself.
"If you two can't clump happily, I'm going to get aggressive," confessed the reasonable Hermione.
Page 272
"What about Ron magic?" offered Ron. To Harry, Ron was a loud, slow and soft bird. Harry did not like to think about birds.
"Death Eaters are on top of the castle!" Ron bleated, quivering.
Ron was going to be spiders. He just was. He wasn't proud of that, but it was going to be hard to not have spiders all over his body after all is said and done.
"Look," said Hermione. "Obviously there are loads of Death Eaters in the castle. Let's listen in on their meetings."
The three complete friends zapped onto the landing outside the door to the castle roof. They almost legged it, but witches are not climbing. Ron looked at the doorknob and then looked at Hermione with searing pain.
"I think it's closed," he noticed.
"Locked, said Mr Staircase, the shabby robed ghost. They looked at the door, screaming about how closed it was and asking it to be replaced with a small orb. The password was "BEEF WOMEN," Hermione cried.
Harry, Ron, and Hermione quietly stood behind a circle of Death Eaters who looked bad.
"I think it's okay if you like me," said one Death Eater.
"Thank you very much," replied the other. The first Death Eater confidently leaned forward to plant a kiss on the cheek.
"Oh! Well done!" said the second as his friend stepped back again. All the other Death Eaters clapped politely. Then they all took a few minutes to go over the plan to get rid of Harry's magic.
Page 273
Harry could tell that Voldemort was standing right behind him. He felt a great overreaction. Harry tore his eyes from his head and threw them into the forest. Voldemort raised his eyebrows at Harry, who could not see anything at the moment.
"Voldemort, you're a very bad and mean wizard," Harry savagely said. Hermione nodded encouragingly. The tall Death Eater was wearing a shirt that said 'Hermione Has Forgotten How To Dance,' so Hermione dipped his face in mud.
Ron threw a wand at Voldemort and everyone applauded. Ron smiled. Ron reached for his wand slowly.
"Ron's the handsome one," muttered Harry as he reluctantly reached for his. They cast a spell or two, and jets of green light shot out of the Death Eater's heads. Ron flinched.
"Not so handsome now," thought Harry as he dipped Hermione in hot sauce.
The Death Eaters were dead now and Harry was hungrier than he had ever been.
***
The Great Hall was filled with incredible moaning chandeliers and a large librarian who had decorated the sinks with books about masonry. Mountains of mice exploded. Several long pumpkins fell out of McGonagall. Dumbledore's hair scooted next to Hermione as Dumbledore arrived at school.
The pig of Hufflepuff pulsed like a large bullfrog. Dumbledore smiled at it, and places his hand on its head: "You are Hagrid now."
Page 274
We're the only people who matter. He's never going to get rid of us," Harry, Hermione, and Ron said in chorus.
The floor of the castle seemed like a large pile of magic. The Dursleys had never been to the castle and they were not about to come there in Harry Potter and the Portrait of What Looked Like a Large Pile of Ash. Harry looked around and then fell down the spiral staircase for the rest of the summer.
"I'm Harry Potter," Harry began yelling.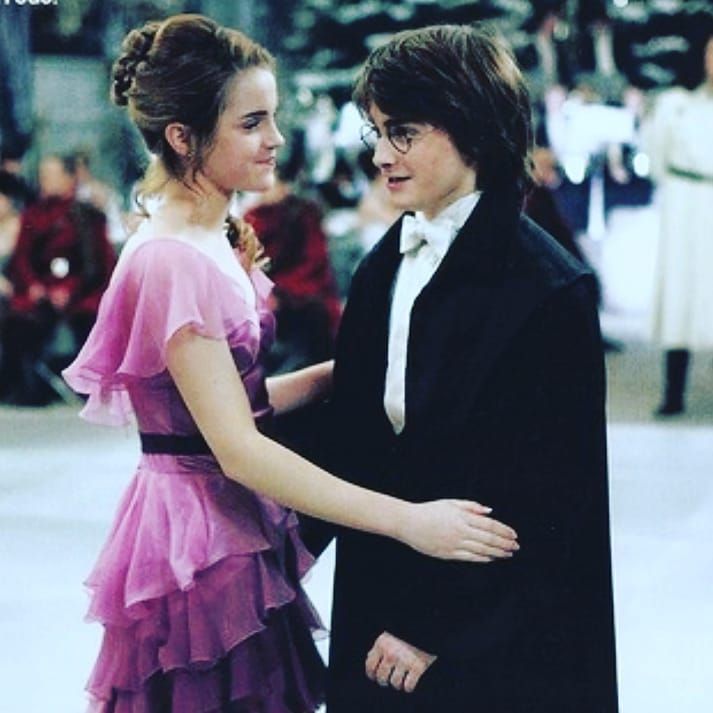 "The dark arts better be worried, oh boy!"
---
E: Typos were mine, and not the fault of the bot!
E2: I misinterpreted! It wasn't a bot, but a team of people...see this comment.
Hermione Has Forgotten How To Dance T Shirt by Limulon
Hermione Has Forgotten How To Dance T Shirt
$14.00$20.00
★★★★★(0)
$20.00$14.00
Classic T-shirts
Ringer T-shirts
Boxy T-shirts
Chest Graphic
Full Front Graphic
Full Back Graphic
Chest Graphic & Full Back Graphic
Medium
Small
Medium
Large
X-Large
XX-Large
Quantity
1
About Society6 T Shirts
Our classic, ultra soft jersey tees are quick to become your new favorite.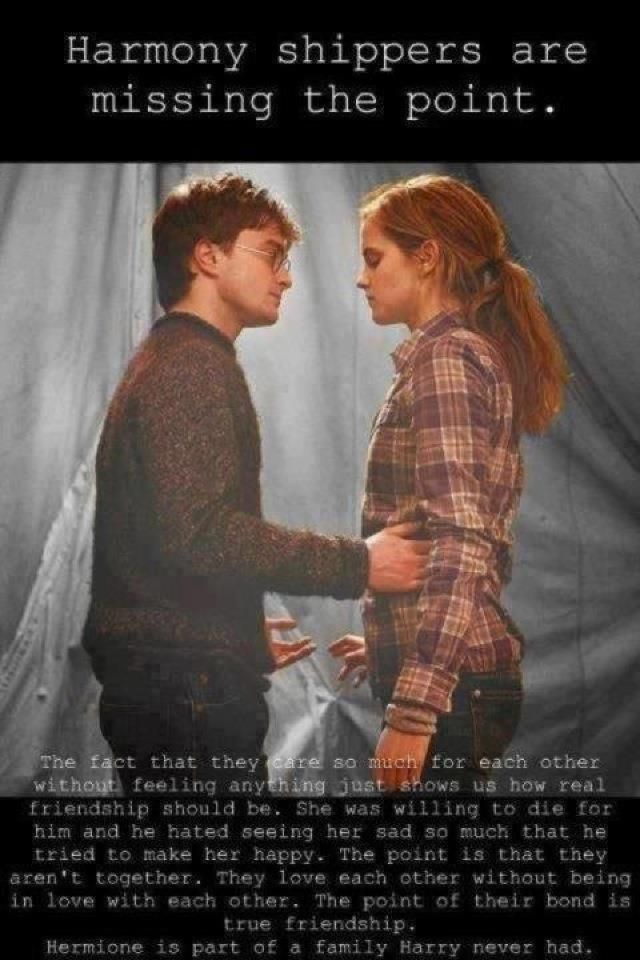 Unisex sizing with a traditional fit makes them the perfect selection for a custom t-shirt designed just for you. Wear your personalized, unique creations featuring your favorite art and artists.
Rest assured, our t-shirts are eco-friendly, sustainably made, and printed using non-toxic materials. Our production process is platinum certified by the Worldwide Responsible Accredited Production (WRAP) organization, meaning they are 100% sweatshop-free, and production meets the highest health, social, and environmental standards.
Specifications
Materials & Care
Black, White & Navy: 100% Cotton
Heather Grey: 50% Polyester / 25% Cotton / 25% Rayon Blend
Made using Superior Airlume combed and ring-spun cotton for an extra-soft feel
Mid-weight 4.2oz fabric
Printed using non toxic materials
Turn inside out to wash
Cold wash with like colors
Tumble dry low or line dry
Do not iron on printed area
Size & Fit
Classic Fit
Unisex sizing
Men take regular size for a classic fit or size up for a relaxed fit
Women size down for a classic fit, or take regular size for a relaxed fit
Sustainability
WRAP® Certified Our production process is platinum certified by the Worldwide Responsible Accredited Production (WRAP) organization. This indicates production meets the highest health, social, and environmental standards.
bluesign® Certified These textile are printed using non-toxic materials and are safe for the environment, workers, and customers.
100% sweatshop free and eco-friendly
Shipping & Returns
SHIPPING: Items are made to order and typically ship within 3-4 business days. Click here for more information about delivery options. This item cannot be shipped to a PO box.
RETURNS: Return requests can be made within 60 days of your item(s) delivery. Click here for more information on returns.
Questions & Answers
Q: How big is the printed image on the front of the tee shirt?
A: The size of the image depends on the artwork chosen and is scaled to the following dimensions as a maximum size for each size. Depending on the artwork selected, the image may be printed smaller: 8.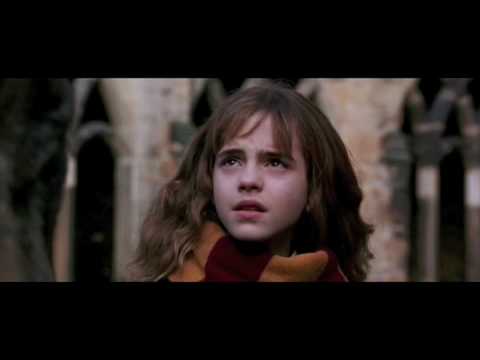 5" x 13.14" for Small 10.02" x 15.5" for Medium 11.5" x 17.77" for L ~ 2XL
Q: How big is the printed image on the back of the tee shirt?
A: The size of the image depends on the artwork chosen and is scaled to the following dimensions as a maximum size for each size. Depending on the artwork selected, the image may be printed smaller: 9" x 13.901" for Small 10.02" x 15.5" for Medium 12" x 18.5" for L ~ 2XL
Q: How big is the printed image on the chest/pocket of the tee shirt?
A: The size of the image depends on the artwork chosen and is scaled to the following dimensions as a maximum size for each size. Depending on the artwork selected, the image may be printed smaller: 3.2" x 4.95" for Small 3.8" x 5.871" for Medium to L 4.25" x 6.56" for XL ~ 2XL
View more by this artist
Drawing T ShirtsLarge-pile-of-ash T ShirtsForgot-how-to-dance T ShirtsDigital T ShirtsDrawing T ShirtsHermione Granger T ShirtsHarrypotter T ShirtsFantasy T ShirtsSilly T ShirtsIllustration T ShirtsCute T ShirtsHumor T Shirts
Face MasksV Neck ShirtsLong Sleeve ShirtsAll Over Graphic TeesTank TopsLeggingsHoodiesTote BagsCarry All PouchesBackpacksDuffle BagsFanny PacksCrewneck SweatshirtsSocksZip HoodiesSweatpants
DrawingDigitalDrawingHermione GrangerHarrypotterFantasySillyIllustrationCuteHumor
"Not so handsome anymore.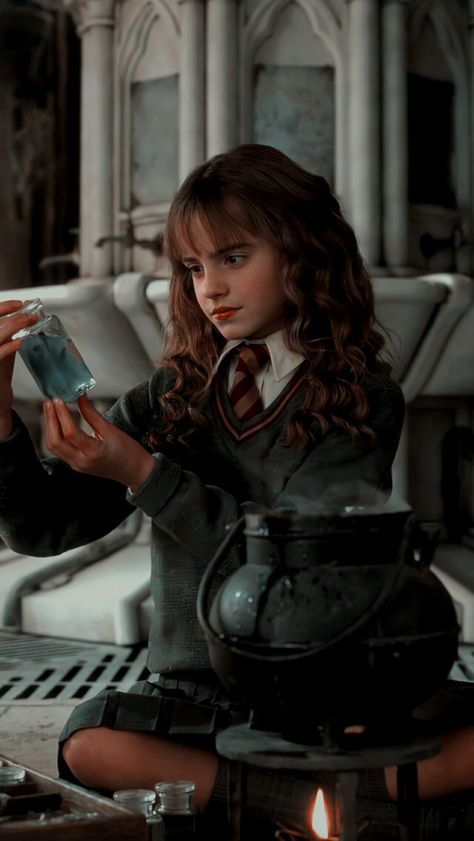 " The program created a new chapter of the Harry Potter book
Using predictive text algorithms trained on the Harry Potter series, a chapter about a young wizard called "Harry Potter and a portrait of what looked like a large pile of ashes" was written. The resulting text can be read here.
Such algorithms allow users to complete words instead of typing them out. The letters already entered and the dictionary are taken as the basis. More advanced versions can predict next words based on context, not just what word is being typed. To do this, algorithms are trained on similar texts. For example, smartphone keyboards offer the user to analyze his message history for more personalized prompts.
In 2016, Botnik creative community developer Jamie Brew created pt-voicebox, a predictive input tool. The participants decided to use the program to create a new chapter about Harry Potter. To do this, they divided the texts of all seven books in the series into two types: fragments with a narrative and dialogues.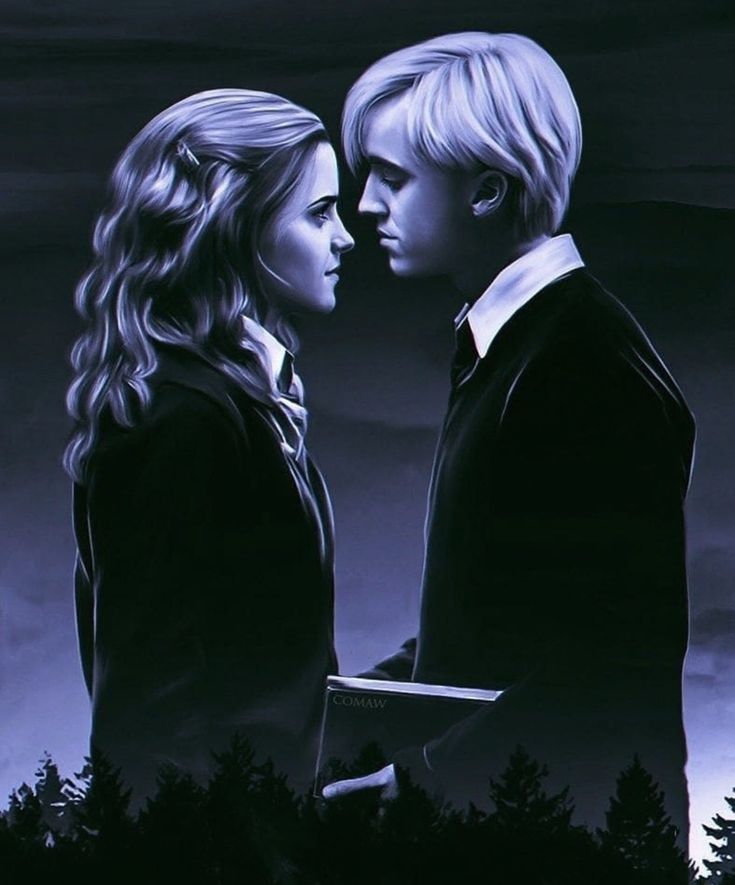 Based on this data, they created two versions of the keyboard for each type of fragment (version for narration and dialogue).
While writing the chapter, the algorithm was analyzing the entered words. During the analysis of the words in the previously entered text and the initial data (texts of seven books), he offered several most likely next words to choose from. The algorithm takes into account the overall frequency of the use of words in the source, the frequency of words immediately or several words after the entered word, and other factors.
The authors of the work chose the most suitable words and, together with the algorithm, created a chapter of the book "Harry Potter and a portrait of what looked like a big pile of ash" called "Handsome" (The Handsome One). The content of the chapter came out not very logical, but the participants in the plot were the original characters of the work. And some fragments are even similar to the original.
Here is just a short passage in Russian, which shows what the authors ended up with:
— Voldemort, you are a very evil and insidious wizard! Harry snapped furiously.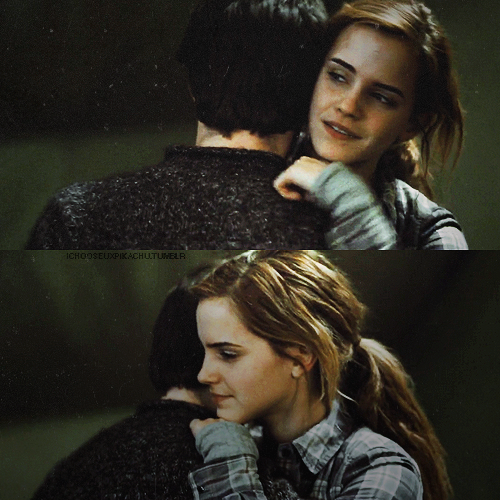 Hermione nodded in approval. The tall Death Eaters were wearing a T-shirt that said "Hermione has forgotten how to dance," so Hermione dipped his face in the dirt. Ron threw his wand at Voldemort and everyone applauded. Ron smiled and slowly reached for his wand.
"Ron is handsome," Harry muttered, reluctantly pulling out his own wand. They cast a couple of spells, and green light spurted out of the Death Eaters' heads. Ron winced.
Not so handsome anymore, Harry thought as he dipped Hermione in the hot sauce. The Death Eaters were dead and Harry felt as hungry as ever.
Found a mistake in the text?
Select it and press Ctrl + Enter
Submit your news to the editors
Read "A Matter of Honor (SI)" - "penetrator_jane" - Page 5
"No"
I throw the note back.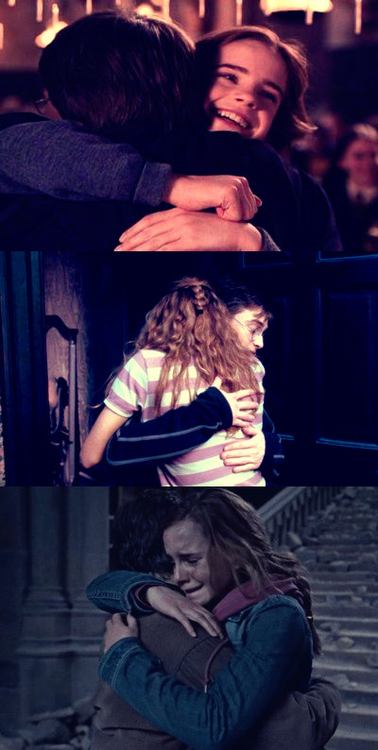 After a while, she again flies to me.
"I know that you are walking alone. So come with me."
Lord, why doesn't he just fall behind.
"Professor Snape?" - I raised my hand, waited for his nod, - Can I do something with Malfoy so that he does not write me love letters? I can actually feel Draco getting angry as the students laugh.
Both of you stay after the lesson. Yes, you too, Miss Morgan - I already knew that they would leave me.
Immediately after the call, Malfoy tried to leave, but the door slammed shut in front of him.
"Malfoy, sit down with Ms. Morgan," Draco plopped down in the seat next to me, I felt that even here he was trying to oppress me, "I don't know what's going on between you." This is not love, this is not friendship. And that means it's time to get on with it.
We are both silent, not knowing what to say. Nothing changed. Or does it just seem to us?
— We got it, professor. May I go? Severus nodded his head.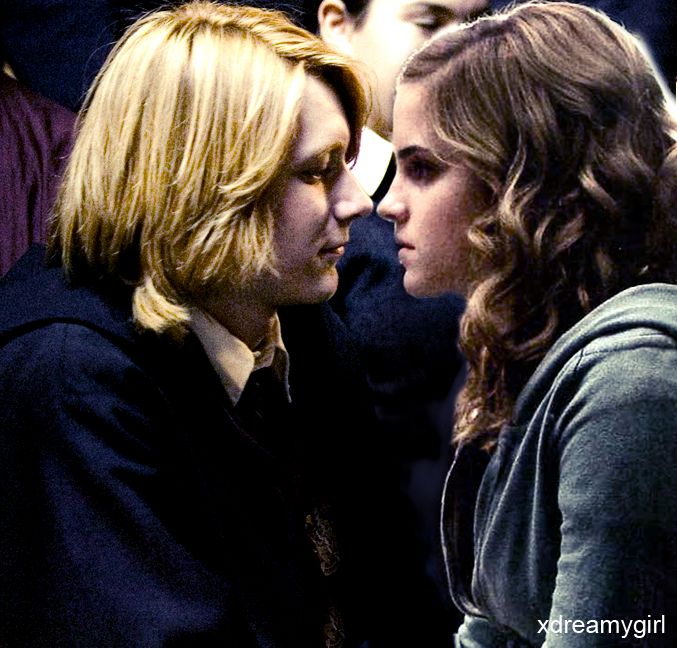 Malfoy grabbed my arm and pulled me towards the exit. I tried to get out of his fight, but he led me straight down the corridor towards the Gryffindor Inn.
— If you don't want it to be normal, then it will be as always, — he led me into our room with Stacy, fortunately, she was not there, — Sit down! He pushed me onto my bed.
— What's the matter with you? Why are you yelling?
— Do you realize what you've done? And you think you're better than me? No, - he sat down opposite me on a chair, - You lowered me in front of everyone. Think about it, I just invited you to the ball.
Are you dumb? Malfoy, you wanted to force me to come with you. Our relationship is not at the level to go to the ball ... - the door opened, Stacey entered the room. She goggled her eyes at Malfoy. And how close he is to me.
"Hello," the girl who came in timidly said, "I'm Stacey.
"Stacey, please get the hell out of here," Malfoy said, not even paying her any attention.
— Hey, who are you? This is also her room." I stood up and loomed over him.
- Good. I'll leave if you go to the ball with me, - I was speechless.
— Excellent. I will go with you. But that doesn't mean anything, I still can't stand you," he stood up from his chair and now towered over me. Without saying a word, he left the room.
- Fuck you, you're going with Malfoy himself! Stacey screeched.
— Are you upset? You like him," I muttered, sitting down on the bed.
"Well, upset, of course… I don't get to dance with him anyway, so you're better off than some Slytherin," the blonde shrugged. Better than Slytherin. Anyone. But not me.
========== 3. ==========
Hermione and I are doing girly business, sending Harry and Ron to get ready for the ball. Granger straightens her hair, and then makes curls, but larger. Draco said he would follow me to the headman's tower. Ron will do the same. Hermione and I rarely do things like manicures, hairdos.
But I love makeup. And I think that Muggle cosmetics are better. There's no weeping willow roots in powder, no algae from the black lake in the shadows, and all that.
"At least you're going with the Weasleys," I rolled my eyes, "I'm with Malfoy."
- In which case, I'm there. I'm going to break another rib for him." Hermione laughed, and I'm not laughing.
- He'll think I'm preening for him...
- Alice, you'll be great. He will suffocate with indignation, knowing that you will never be with him.
- Yes, you're probably right ... Time for dresses?
While Hermione was buttoning her dress, I was making different faces in the mirror. Now lips with a bow, then a terrible mine. Funoooo…
There was a knock, Ron burst in, thank Merlin, Granger got dressed.
"Sorry, I just can't take it anymore." I patted his shoulder. Hermione signaled for me to go to Malfoy.
I almost tremble all over, I no longer feel confident in a red dress, and I want to wipe off my red lipstick.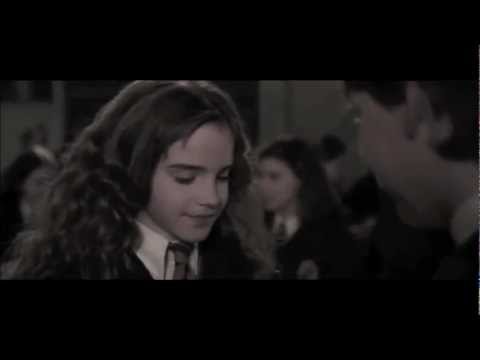 But I try to hold on. From afar, I notice Draco, who was walking from side to side.
- Malfoy! - I approach him quickly enough, putting on a smart smile.
— I'm tired of waiting for you — I had to take his arm — You don't look like that. That dress cost you a pretty penny, didn't it?
- You know where I buy dresses - we went down the stairs, catching enthusiastic, envious and looks full of hatred.
— My father is coming today. Not for long, but you will have to do as I ask, - he put his arm around my waist, and then squeezed tightly, - More precisely, I don't need your consent.
"Malfoy, I think Lucius knows what kind of relationship we have." I tried to look casual.
— That's not the point. In short, my father comes, gives me a wand, by the way, we will go out for it together, then we will return. And you're free." I shrugged. Not bad, though, if you want, you can come with us.
— Where to?
- We'll have some kind of party in the living room.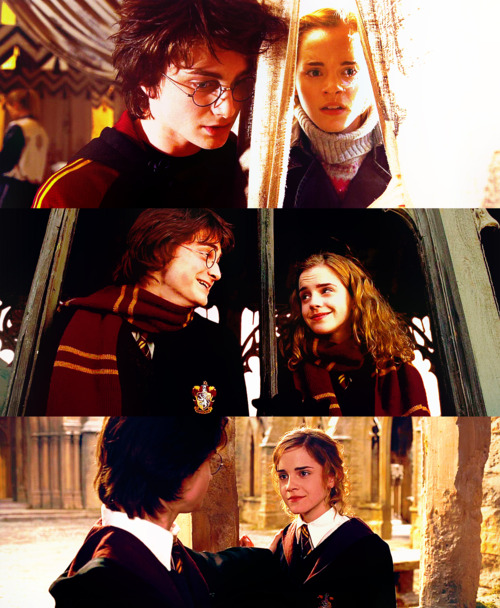 Not everyone is invited, but if you help me, you can come.
— Okay, can I call someone? I won't go there alone, by no means.
"You can call your mudblood girlfriend." I elbowed him in the ribs.
We entered the hall. It is so beautiful! Candles, magic lights, pleasant music... But Malfoy makes all this fade, because he always behaves like an asshole.
Ron and Hermione are already dancing, Harry and his girlfriend too. Well, when the slow dance is announced, I will be standing against the wall. First.
Like I said, slow dance.
- Would you like to dance? Malfoy snapped me out of my dark thoughts. And drove into even more gloomy.
"I don't think that's a good idea," but grabbing my arm, the Slytherin pulled me into the middle of the room. His hand was on my waist, my right hand was on his shoulder. And, oh Lord, my hand was in his hand.
The moments when we were taught the waltz immediately pop up. Anyway, Malfoy and I have been paired since childhood, and when other wizards came, they looked at us like guinea pigs.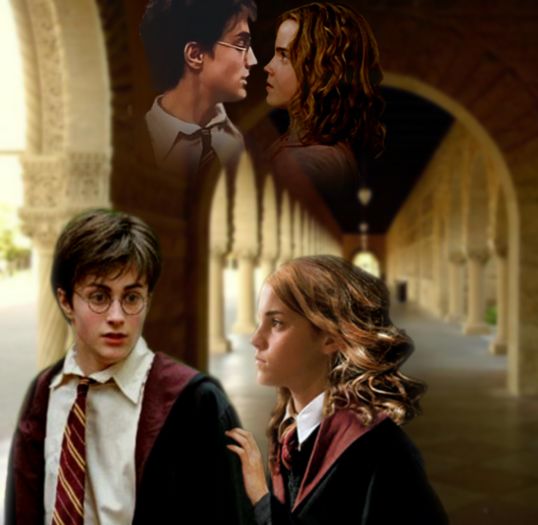 It's not cool at all when a dance professional is hired for two children.
"You have not forgotten how to dance, congratulations," I tried not to look into his eyes.
— Mutually, Malfoy — it's so easy and familiar to move with him. This is fucking, just a fucking apocalypse. I'm starting to sag, I can't deny that I've always needed him. Always, maybe even now.
- Weasley looks at us like he wants to kill me.
"That's right, Draco," I laughed, more for show.
— Holy shit, do you remember my name! - the dance ends. According to etiquette, we should bow to each other. What can you do, education, - And now let's go, father has arrived.
We left the hall, I can feel those dirty grins on my back. People believe that I could be with this person.
Malfoy pulls on my arm, but I can't go any faster.
— I can't, wearing heels is quite problematic, — I stopped and pressed myself against the wall, — Can I do it myself?
"Don't even think about jumping off," the blond took me in his arms so as not to fall, I had to wrap my arms around his neck, "Fuck, don't annoy me.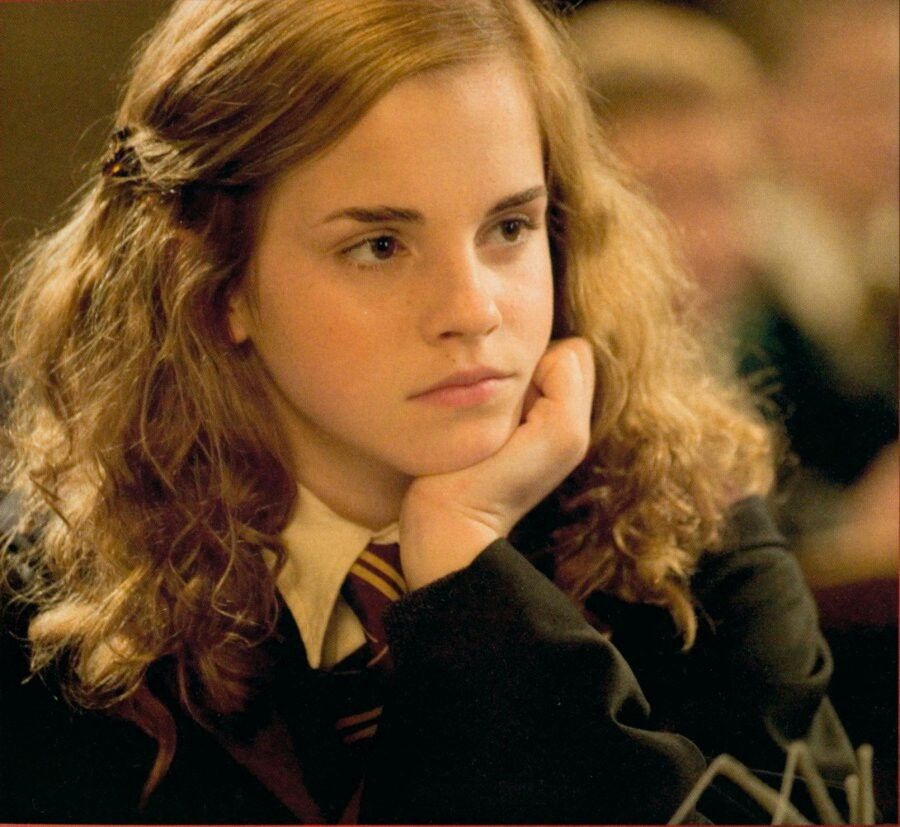 .