Learn how to dance videos free
8 Music Video Dance Tutorials to Give You Superstar Moves (Hit Songs)
Dance, Performing Arts
Are you learning how to dance to some hit music video dances? Then, these easy and fun dance moves tutorials are for you! Music videos contain some of the most impressive dance sequences ever, and many of us love to emulate the moves of our favorite artists. Whether you're looking for popular songs with simple, fun dances to learn or a more advanced music video dance tutorial, you've come to the right place!
While many of us can't learn an entire dance routine just by watching a music video, there are dance teachers out there who can break down the routines into step-by-step sequences. Though nothing beats working with a teacher in person, some great YouTube music video dances have been created to help elevate your moves to superstar level without making you step foot into a dance studio.
The following handpicked dance tutorial videos contain some of the most iconic music video moves of all time.
From Justin Timberlake to Dua Lipa and Lady Gaga, get ready to impress your friends when they see you pulling off these famous routines!
What Are Some Cool Dances to Learn?
Whether you're just trying to learn how to dance or you're looking for fun moves to add to your repertoire, these cool music video dance tutorials are well worth learning.
Dua Lipa – Break My Heart
Justin Timberlake – "Suit and Tie" 
Ariana Grande – "Problem"
Michael Jackson – "Thriller"
Lady Gaga – "Applause"
Beyonce – "Single Ladies"
Justin Bieber – "Baby"
Katy Perry – "Dark Horse"
Now, let's take a look at the best dance tutorial videos!
9 Music Video Dance Tutorials
Are you looking for an easy dance tutorial for beginners or fun dances to learn? You'll love these! These easy-to-follow videos will show you how to learn to dance in no time at all!
Dua Lipa – Break My Heart
This 2020 hit is a fun tune and awesome music video! This easy-to-follow tutorial makes it exciting and rewarding to learn these moves.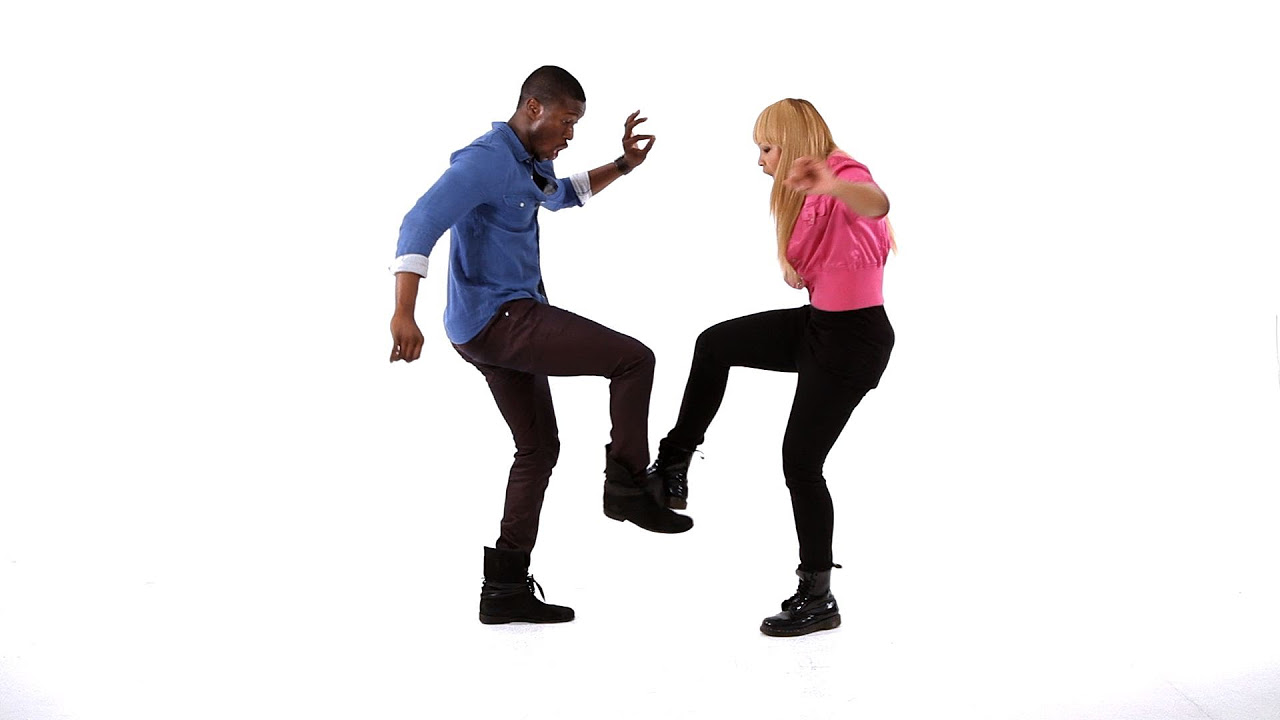 https://youtu.be/0WrduNbwYUE?t=57Video can't be loaded because JavaScript is disabled: DUA LIPA – Break My Heart | Dance Tutorial with Kyle Hanagami (https://youtu.be/0WrduNbwYUE?t=57)
Thank you to Kyle Hanagami for the use of this video!
Justin Timberlake – "Suit and Tie"
This is one of the quickest and most fun dance tutorials out there. It serves as a crash course introduction to JT's smooth dancing style. You may need a hat to go with your suit and tie to pull off these moves!
Thank you to Shannon Bex for the use of this video!
Ariana Grande – "Problem"
This fun and flirty routine is great for both workouts and dance classes because it can really get your feet moving!
Thank you to Mandy Jiroux for the use of this video!
Michael Jackson – "Thriller"
The "Thriller" dance is probably the most famous music video move of all time.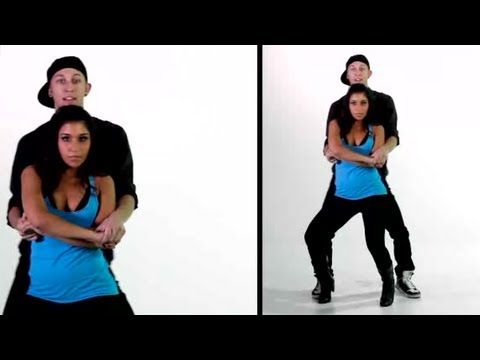 Unlike other tutorials, this video covers the entire dance routine, not just the iconic arm gestures.
Thank you to FUNKMODE for the use of this video!
Lady Gaga – "Applause"
Take some inspiration from modern dance styles and get into the arty groove of this Lady Gaga track.
Thank you to Andrea Wilson for the use of this video!
Beyonce – "Single Ladies"
Beyonce's moves are among the most coveted, and there are tons of dance tutorials out there to help you master Queen Bey's dance routines. "Single Ladies" is not only one of her most popular videos, but it's also one of her most fun dances to learn!
Thank you to Howcast for the use of this video!
Justin Bieber – "Baby"
Get your teen-idol moves on with this routine from Justin Bieber's breakout single "Baby."
Thank you to Andrea Wilson for the use of this video!
Katy Perry – "Dark Horse"
Katy Perry tends to be a little bit wackier than other pop stars, and her "Dark Horse" video is no exception! Luckily for aspiring superstars like you, this is an easy dance to learn!
Thank you to Andrea Wilson for the use of this video!
Have Fun Learning Some New Dance Tutorials!
There you have it – our favorite music video dance tutorials to learn on YouTube.
The videos above do a great job explaining each move and breaking down the performance, offering fast and easy dance routines to popular songs. Do you have a favorite music video dance routine that's not on the list? Leave a comment below and let us know!
While YouTube videos are a great, fun resource, the best way to learn new dance moves and how to dance is by working with a teacher one-on-one. Getting personalized feedback and advice from a dancing professional is a huge help for anyone who wants to master superstar moves.
Fortunately, finding a great dance teacher is easier than you think! Simply search for your teacher and book your in-person or online lesson today.
Easy online dance tutorials to help you master new moves — no matter your experience level
For exercise, Friday night fun at home, or to prepare for your eventual return to the floor!
(Credit: iStock/Getty Images)
American modern dancer and choreographer Martha Graham once said, "Dance is the hidden language of the soul.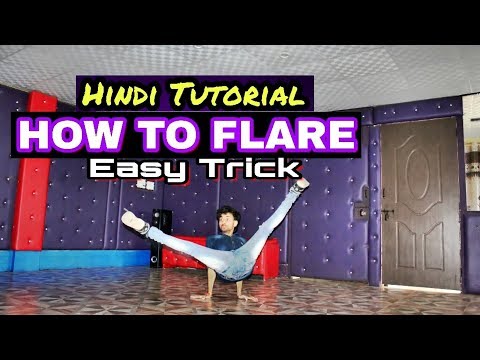 " 
It's one of the most basic forms of human expression. Dance comes so naturally to us humans, in fact, that infants start rhythmically moving to music before they even learn how to walk. In adults, research has found that rhythmic movements and free flow can enhance happiness. Amateur dancing has also been reported to have a positive influence on self-esteem and social relations and to be a significant coping strategy for daily stress and difficult times.
So if you find yourself regularly bopping along to songs or attempting every new TikTok dance, take it up a notch and let your body guide you into new forms of expression. With so many online dance classes available, it's easy to explore different kinds and find your favourites. We've rounded up tutorials for 10 styles of dance to get you started — as well as some paid classes if you'd like to connect with others and get live instruction.
Before you begin, a few safety tips to consider: ensure you have enough clutter-free space so you can move around without bumping into anything or tripping; wear appropriate footwear for your flooring, especially if your floors are slippery; and lastly, as with all forms of exercise, ensure you warm up first and go at your own pace to prevent injury.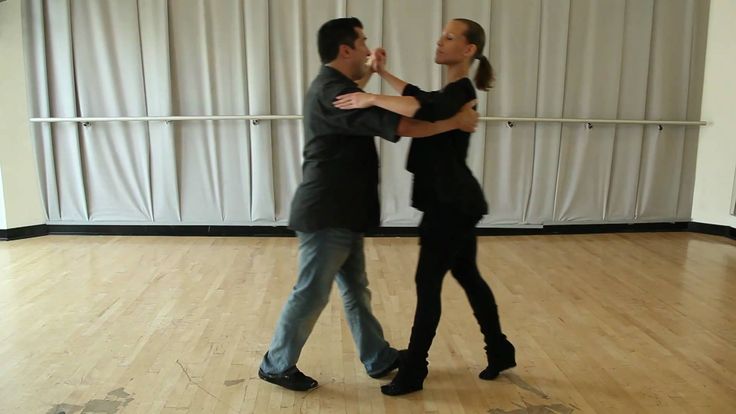 Pop choreography
We've all been there: watching pop stars in music videos and wishing we had their moves — and now you can. Pop choreography isn't a style of dance per se — in fact it incorporates many of the ones you'll find in the list below — but it's a fantastic way to jump into movement and be re-enlivened by your favourite songs, old and new. Mihran Kirakosian's YouTube channel has dozens of easy-to-follow tutorials to choose from. Get started on a kid-friendly Ariana Grande dance or a JT throwback, dance along with the Biebs to DJ Khaled's Popstar (intermediate level), or master classic moves like the moonwalk and body wave.
Hip hop
Hip-hop dance emerged out of the larger hip-hop culture created by Black Americans in New York in the late 1970s.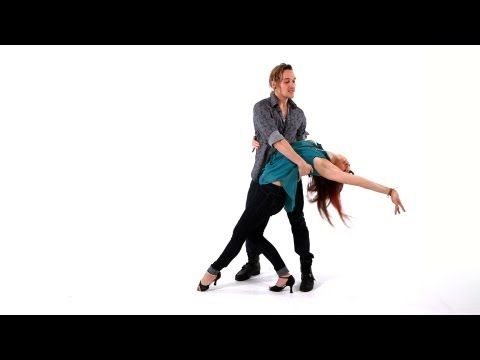 From the Humpty Dance to the dougie, there are countless hip-hop moves to weave into your dance sesh, whether you're following along to a choreographed routine or freestyling to the latest (or old-school) tracks. Get a sense of the moves you'd like to try with this compilation of 50 plus hip-hop foundation dance steps — or jump right into it with a full class like this tutorial by dance instructor Vincent Vianen to Justin Bieber's "Peaches."
Elevate your skills: for hip-hop dance classes at your fingertips, paid subscription sites like Steezy or Dance Tutorials TV provide a catalogue of recorded sessions that include breakdowns of individual steps, choreo to classic Lauryn Hill, and so much more.
Breaking
Breaking, or breakdancing, is a style of dance created by Black and Latin Americans that originated from the streets of the Bronx in the late '60s and early '70s and developed out of the hip-hop movement.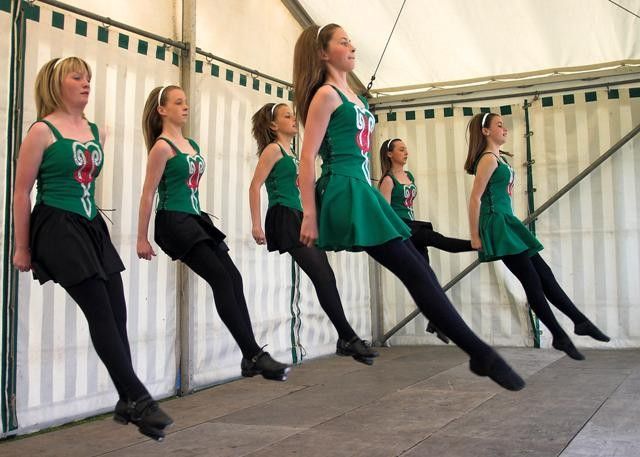 If you've ever witnessed a break battle, you won't soon forget the mesmerizing, energetic spectacle, so it's no wonder this dance style has become popular worldwide — the International Olympic Committee has even approved it as a sport in the 2024 Summer Games in Paris.
While we're counting down to that, there's time to perfect some break moves. Bonita Saldaña, aka Bgirl Bonita, starts beginners with the toprock before getting into the floor-work that's typical of breaking, like the spin down, six-step and baby freeze. It's fun for kids to do too!
Ballet
Dancer and choreographer Auti Kamal, aka Miss Auti, introduces newbies to ballet through basic moves, including foot positions, pliés, jumps and turns (complete with a separate instructional on how to properly spot so you don't get dizzy).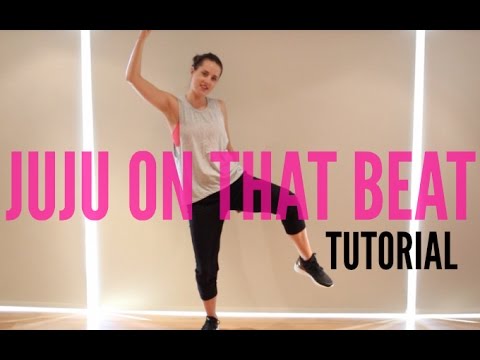 Her dance tutorials are a beginner's dream: with her positive energy and an approach that's easy to follow and well-paced, her years of experience teaching people of all ages really shines through.
Elevate your skills: for those looking for more serious instruction, the National Ballet of Canada offers premium ballet classes with top-tier instructors. Learn more about their online beginner workshop here.
Jazz
If you're unfamiliar with jazz dance, think about the moves featured in many Broadway musicals, particularly the hip rolls and jazz hands popularized by famed choreographer Bob Fosse. This style of movement is rooted in Black American social dances, the artistic expression of enslaved people, and vaudeville. It was later influenced by ballet, so you'll often find both styles taught by the same instructors or company.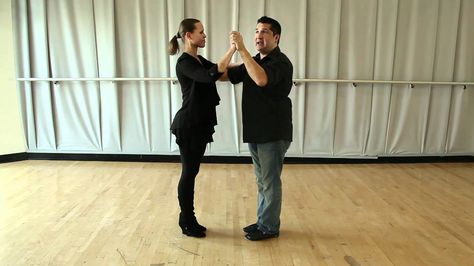 Miss Auti offers a great beginner jazz class, but if you'd like to start with Broadway-style instruction, try the 48-minute step-by-step beginner tutorial for Chicago's All That Jazz number. 
Elevate your skills: Harbour Dance Centre, based in Vancouver, offers plenty of jazz classes from cabaret jazz to jazz funk. Try one of their live daily online classes through their app.
Swing 
A type of jazz social dance, swing definitely deserves its own category given its many different variations and styles, such as the Lindy hop, East Coast swing and Charleston, to name a select few. There's nothing quite like watching this fast-paced partnered dance in action. Swing dancing is typically done with a partner, but if you're dancing solo, you can still try out the footwork and brush up on your technique with iLindy's basic tutorials.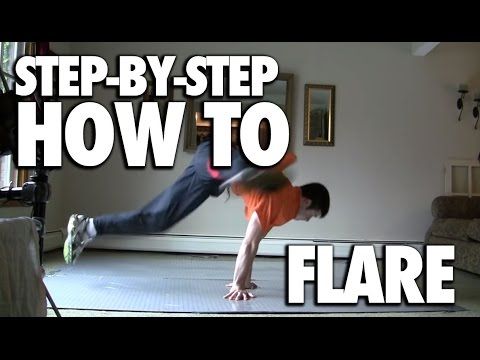 Salsa and bachata
Grab a partner and tune into the rhythm of salsa — a partnered Latin American dance with footwork that's fun to practice solo as a beginner as well. 
The Bachata Dance Academy also offers tutorials on bachata, a style of Latin American dance originating from the Dominican Republic. Get started by learning bachata footwork here or if you have a dance partner ready to go, these beginner tutorials make for a fun activity.
Elevate your skills: Toronto's Steps Dance Studio teaches both salsa and bachata. Attend a live class or access their dance-on-demand library of recorded classes.
Dancehall 
Dancehall is a style of both music and dance originating from Jamaica which is energetic, freeing and upbeat.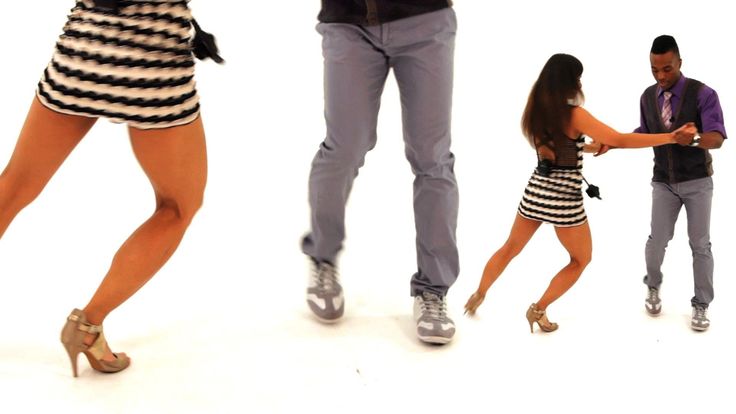 Need some inspiration? Check out this compilation of dancehall moves to get you motivated, before diving into a tutorial by Jenny JC, a Toronto dancer who has been featured in Rihanna and Sean Paul music videos, among others. She'll show you how to tick tock your hips, wine and go through a beginner dancehall routine.
Elevate your skills: the Underground Dance Centre based in Toronto offers recorded dancehall classes, among other styles, with a monthly subscription.
Irish dance
Irish dancing has a long history: the Irish jig originates as far back as the 1600s. Fast-forward a few centuries later, and this dance style has become globally popular thanks in part to the phenomenon of Riverdance. There's a lot of jumping in Irish dancing, so be prepared for a workout — and a ton of fun! You'll be amazed at the fast footwork of dancer Tyler Schwartz as he teaches various Irish dance tricks and steps.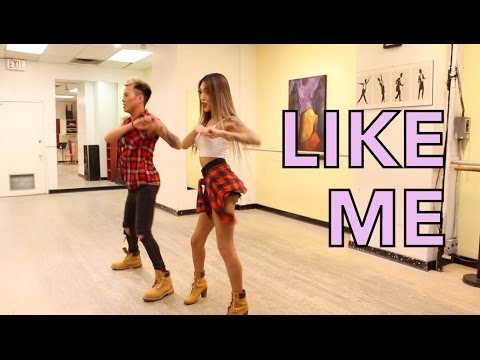 Elevate your skills: check out Joy of Dance Centre, based in Toronto, which offers virtual Irish step-dance classes taught by Mark B, who finished in the Top 20 at the World Irish Dancing Championship.
Bollywood dance
Bollywood dance is named after, you guessed it, Bollywood films, where the elaborate choreography is often featured. In the movies, whose popularity took off in India in the 1930s, actors sometimes sing or lip-synch to songs while dancing in a style that combines various forms of Indian classical and folk dance, involving specific hand gestures, facial expressions and foot movements. Over time, the form has evolved to incorporate Western dance moves as well.
Try this wonderfully fun and expressive style of dance with beginner tutorials for party moves and basic steps before moving on to paid classes.
Elevate your skills: Bollywood Dance School Canada offers 12-session online Bollywood dance programs for kids and adult beginners.
---
Janet Ho is a writer and hobby artist. You can follow her at @janetonpaper.
Dancing - Video lessons - Watch online video lessons for beginners for free!
Here is a large collection of free video dance lessons. Dance is a kind of art in which a certain artistic image is created through rhythmic plastic movements and changes in the positions of the human body. Dance art is one of the oldest manifestations of folk art. The dance is performed in a certain style, has such qualities as grace, elegance, beauty, is usually accompanied by music or rhythmic sounds, aims to tell a story, express feelings, etc. This section contains video dance lessons of almost all directions, video lessons of modern dances, street dances, dance training for girls, boys and children. Learning to dance online will be useful for both beginners and more experienced dancers.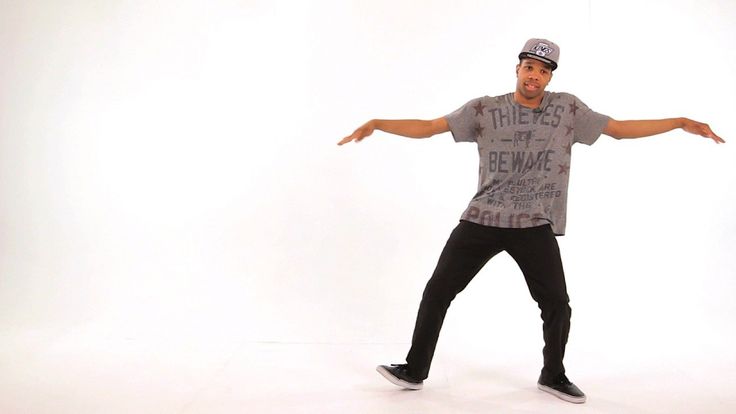 Some of the video tutorials on our website come with additional learning materials that you can download. You can always watch all online lessons from this collection for free. Good luck to you! nine0003
---
---
New Featured Featured
---
Watch lesson online
How to dance Lezginka. Part 11. Combination Four
This online lesson tells you how to dance the wonderful energetic Lezginka dance. This is the eleventh video dedicated to the study of Lezginka from Asker Eneev. Here he will show you one small but very clear dance sequence. It begins with the left leg, which must first be bent at the knee, and then straightened and put forward on the heel. On the next count, a jump is made, the legs are brought together in the castle, while the main weight is concentrated on the left leg, and the right one is on ...
Watch lesson online
Basic Elements of Oriental Dance
This online lesson explains how to correctly perform the basic elements of oriental or belly dance.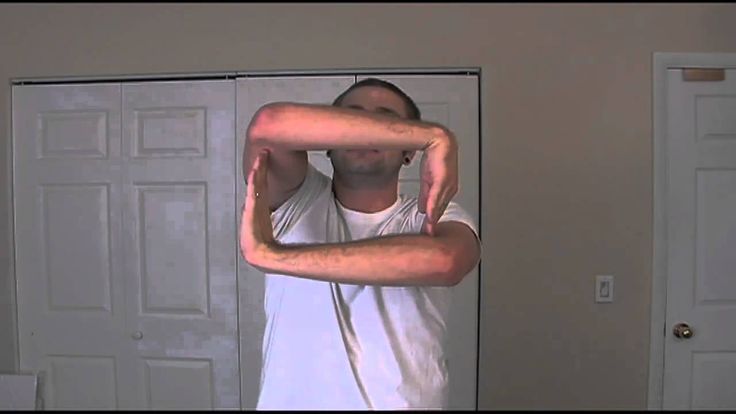 The magic of oriental dance has always attracted the attention of women and men. Belly dance is based on bright and charming femininity. This is a very interesting and informative video lesson during which you will learn a small dance piece in an oriental style that you can use while dancing at home, giving pleasure to yourself and your loved ones. At the beginning of the lesson...
Watch lesson online
Lezginka training. Part 1. Chechen move
Here is how to learn to dance Lezginka - Chechen move. If you want to dance clearly and hard, then from you, i.e. guys are required to burn their eyes and burn their souls when performing this dance. The author of the lesson Asker Eneev will show you the movements in a mirror version, i.e. his left leg will perform the actions that the right should actually perform. Thus, it will be more convenient for you to study Lezginka. So let's get started. Put your hands on your belt, keep your back .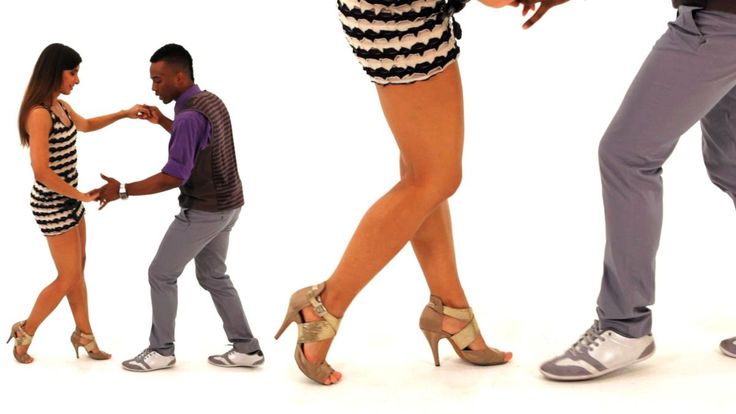 ..
Watch lesson online
Learning the Tectonic dance. Part 5
Video lesson "Learning the Tectonic dance. Part 5" is devoted to the question of how to dance the Tectonic dance correctly. This online lesson is the final one in this course. The author will demonstrate how to perform all the movements learned in the previous four lessons by putting them together. First, he will do them in a slightly slower pace, so that you remember what you did in the previous lessons. After that, you can enjoy watching the entire dance at a real pace. And many of you will already be able to...
Watch lesson online
How to Learn to Slow Waltz, Tutorial for Beginners
The video "How to Learn to Slow Waltz, Tutorial for Beginners" is about how to dance the waltz. This is one of the most popular dances, largely due to the ease of its execution. The waltz is often danced at various holidays and celebrations.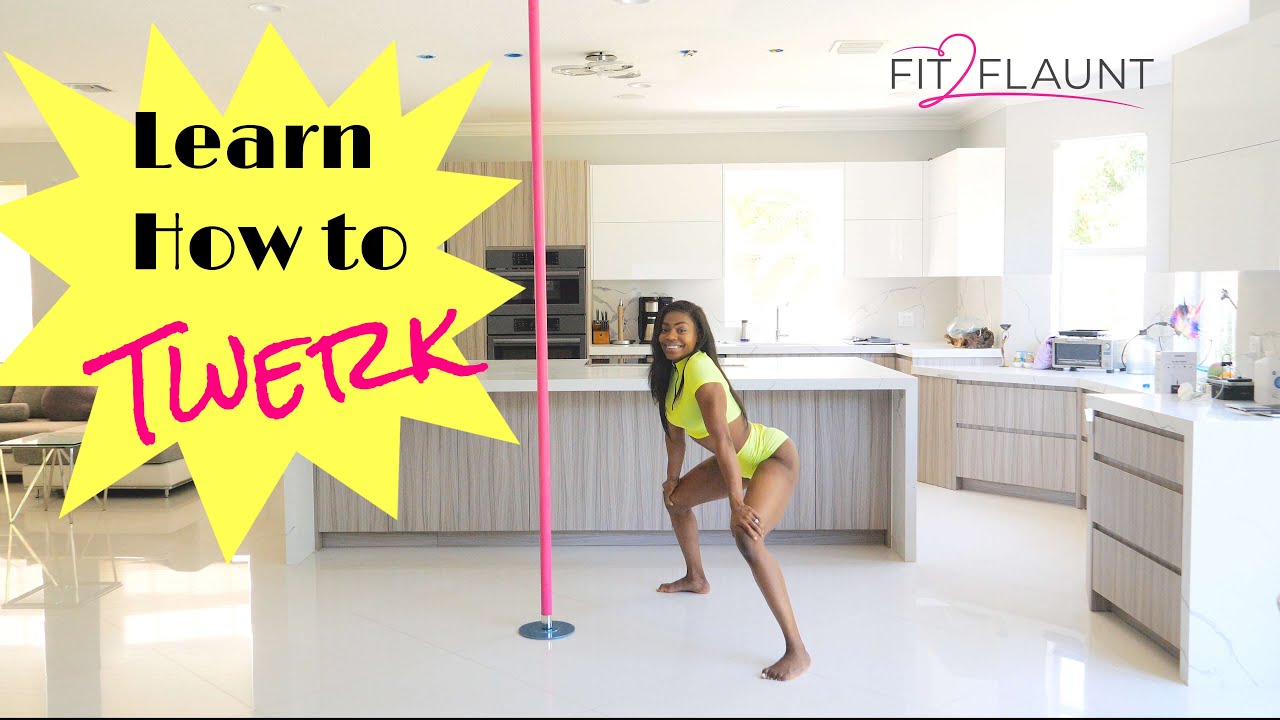 This is a very beautiful dance, which is performed in pairs, a man and a woman. Almost no wedding is complete without a wedding waltz performed by the bride and groom. In order to learn how to perform this dance, you must ...
Watch lesson online
Hip-Hop Dance Connection
The Hip-Hop Dance Connection lesson is about how to perform a Hip-Hop dance sequence by learning one interesting hip-hop connection as an example. The author of the lesson is Anastasia Burdienko. She will first show you each element separately at a slow pace, and at the end of this video lesson you will see the performance of the entire dance to the music at a working pace. Music used during the lesson: LL Cool J - Mama Said Knock You Out. So let's get started. Let's take a look first...
Watch lesson online
Break dance training. Gelik
This online lesson tells how to learn how to dance Breakdance, namely, we will consider the technique of performing an element called Gelik.
You have probably already heard about this movement, and now it's time to learn how to perform it. What do you need to know for this? The first thing you must learn is to stand on your hands in a position in which the arm has an approximately right angle at the elbow, the hand is directed to the side. It is necessary that the elbow is clearly under the stomach. So...
Watch lesson online
Lezginka. Part 5. Pinwheel
This video tutorial tells how to learn how to perform a beautiful Caucasian dance Lezginka. The author of the lesson Asker Eneev will tell and show you how to make the so-called Pinwheel. To learn how to perform this element is in an open space, or if you are at home, then for safety reasons, stay away from sharp corners and hard objects so as not to get injured if you suddenly fall during training. Let's start by doing pirouettes (turns). Spin...
Watch lesson online
Sexy RnB training.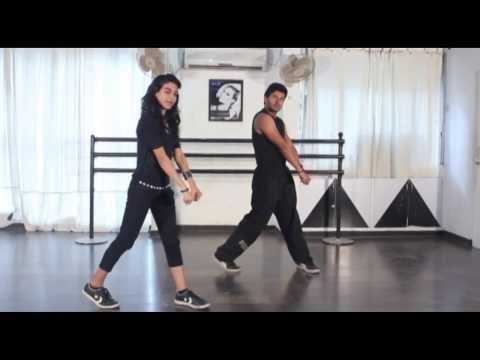 Part 1
This video is about how to learn to dance Sexy RnB. The author of the lesson, Anna Vinchuk, who is a dance teacher of this direction, will demonstrate to you the technique of performing each movement separately at a slow pace so that you can repeat and remember all the elements of this dance. Then you will see how to perform Sexy RnB in fast, i.e. working pace. The Sexy RnB style incorporates various elements from other dances. These are Raga, oriental dances, Afro and elementary...
Watch lesson online
Break dance. King tattoo. Part 2
This online tutorial is about how to dance King Tattoo. Let's take a look at the basic hand positions. There are quite a lot of them, and in order not to look at each of the positions, try to think over, draw a certain matrix in front of your body, according to which you will make movements with your hands. There are a lot of options for these matrices. Now we will analyze one of the options.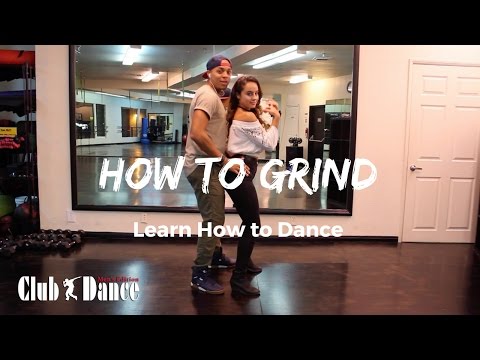 The first position is a regular angle. Then you turn this angle in the plane to the right and left, and the second option ...
---
1 2 ... 10
If you have high-quality video lessons that are not on our site, then you can add them to our collection. To do this, you need to upload them to a video hosting (for example, YouTube) and add the video code to the form for adding lessons. The ability to add your own content is only available to registered users.
Best Video Lessons for Online Dance Learning (2022) • OnDistance
Have you always dreamed of learning how to dance but didn't find the time or opportunity? Fortunately, now you can learn everything without leaving your home and at any convenient time - including learning to dance! In one article, we have collected for you the best resources, applications, sites and video lessons for online dance training. Here you will find dance lessons from experienced teachers and famous dancers. Remotely learn dances such as zumba, shuffle, bachata, classical dance, strip palastika, hip-hop, oriental dances.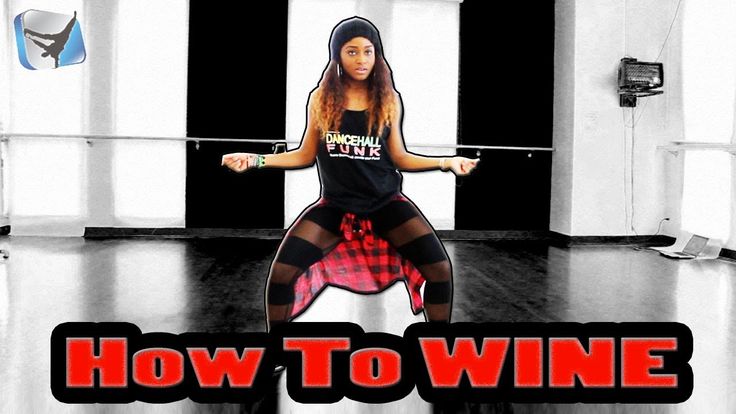 nine0003
---
YouTube channels for teaching dancing online
1. Online dance lessons with show ballet "Cultural Revolution"
Founded in 2015
Views: 55 010 431
Subractors: 601 000
9000 show-ballet "Cultural Revolution", a young, but already very successful team. In their video lessons, the guys generously share their dance experience.
On Kristina Matskevich's channel you will learn how to dance beautifully, you will have a wonderful stretch and develop a sense of rhythm. There are already many different dance lessons here, and every Friday a new form with an online lesson appears on the channel. nine0003 Learning the Dance "KAZKA-CRYING". Dance link. Modern dance .
2. EXPROMT — DANCES ONLINE
Founded in 2015
Views: 308 052
Subscribers: 3 290
The creators claim that they "educate stars", no more, no less.
You can check the statement by watching demonstration performances of students and teachers of the studio.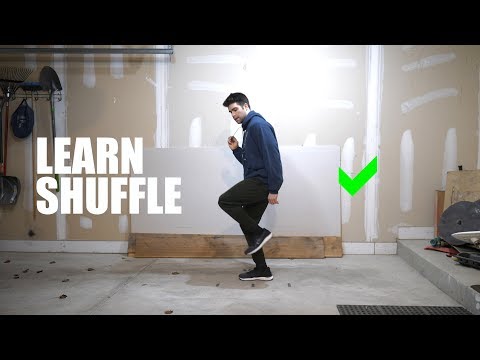 It also hosts videos of master classes and seminars on modern dance, reviews of dance stories about the studio, reports from performances, concerts, parties, shows, as well as interesting moments from rehearsals and lessons. nine0003 Choreography for children ONLINE | Summer Five Minutes #10 | EXPROMT
3. Model357
Founded in 2007
Views: 33 886 165
Subscribers: 101 000
The school is over 15 years old, and it has firmly established itself in the dance world as an absolute leader, a flagship of dance fashion and a pioneer of the latest trends.
Model-357 is a complex of two premium branches. The teachers of the school demonstrate stellar skill, professionalism and the highest qualifications. The Model-357 has a huge selection of dance and fitness areas. The masters of the school in their videos on youtube teach the most fashionable dance techniques and techniques. nine0003 Online lessons - Shuffle Shuffle - Lesson N1 (Alexander Ivanov)
4.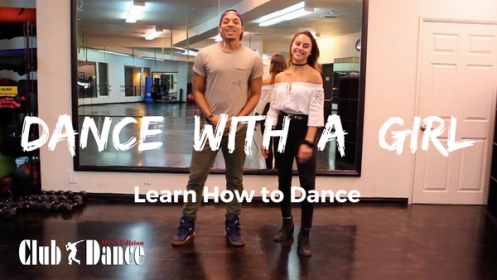 IMAGINE dance
Founded in 2018
Views: 594 620
Subscribers: 23 400
online dancing number 1 in Russia. Fresh video dance lessons for beginners are regularly published here. Thanks to these online lessons, you can learn to dance at home, at any convenient time. Bachata for beginners. Basic movements | Educational video dance lessons at home. nine0015 5. Dance School ONLINE

Founded in 2016
Views: 1 051 094
Subscribers: 14 400

Here you will find a lot of video lessons in CONTEMPORARY-JAZZ dance technique. In addition, this channel has a lot of useful information from the world of choreography. This channel will certainly appeal to teachers and leaders of dance groups. Video lessons will be useful both for performers who decide to try themselves in new dance directions, and for beginner dancers. nine0003 LEARN DANCE ONLINE. Modern jazz dance #29.

6. Dancing dancing - Dance Zumba

Founded in 2017.
Views: 19 342 062
Subscribers: 80 800

ZUmba for beginners

: 765 662

Subscribers: 6 460
"Larry Floor" channel of an unusual dance studio in Minsk.
Hip Hop Choreo | Video lesson @skoblika.va x @etazhlarry
8. Evolvers Dance School 9434,953
Subscribers: 4,480,000
DUA LIPA — Break My Heart | Dance Tutorial with Kyle Hanagami
11. LJ Dance
Founded 2010
Views: 86,448,280
Subscribers: 666,000
DOJA CAT — BOSS B*TCH Dance Tutorial | CHOREOGRAPHY by MIJU | LJ DANCE | 안무 춤 배우기
12. Steeezi
Founded in 2013.
Views: 62 272 250
Subscribers: 689 000
LEARN THE SATISFYING DANCE MOVES W/ TRIST (IMPRES STEEZY.CO
---
Online dance schools
18. Dream Team dance school in Kiev
19. Ladies Dance
20. Style Dance
21. Online dance platform Dar
22. Video dance lessons 9016 online, training videos 9015 Dance lessons online
---
English-language online dance schools
24.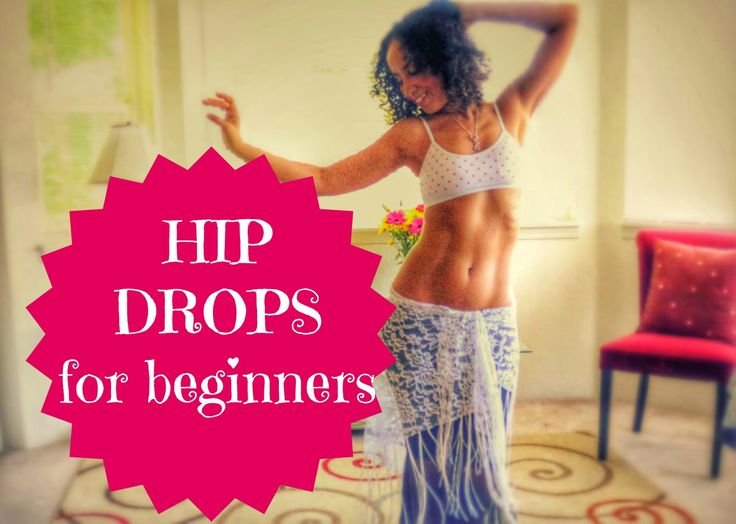 Sydney Dance Company
Cool site of choreographer Kylie Minogue - Soledad Bonachelo. This is a full-fledged virtual dance school, where, in addition to the maestro, top choreographers and dance teachers in Australia teach. nine0003
You can choose any lessons in all areas of dance and create your own class schedule. A weekly subscription with full access will cost $28, a monthly subscription will cost $122.
25. Online dance school STEEZY
STEEZY is one of the most famous online projects for teaching street dance. On the project website you can choose video lessons of breakdancing, locking, waking, high heels, crump, dancehall and other styles. Some of the most significant and famous choreographers of our time teach at STEEZY: Boogie Frantick, Jojo Diggs (Jabawockeez), Jade Soul, Sherwin Salonga. With a $20/month subscription, you can join live lessons or choose one of the 600 pre-recorded lessons on the platform. nine0003
26. DANCE PLUG
DANCE PLUG is one of the most popular dance learning websites.
There is no bias in any particular dance direction. Here you can find video lessons of ballet, bellydance, and even acting skills. The subscription price will depend on the direction you choose and the number of classes per week. On average, this is about $29 per month.
27. LEARN TO DANCE
The LEARN TO DANCE service is suitable for beginner dancers and those who want to learn a new dance style from scratch. Not a very large number of directions are presented on this service, but they are all original. For example, here you can take online lessons in Argentine tango, Irish folk dance, breakdance, bellydance and even American country. To get access to all these classes, you need to subscribe. But there is also a large section with free lessons. nine0003
28. Online Dance Academy
---
Mobile apps for learning to dance
29. STEEZY app - Learn How To Dance
STEEZY app from a famous dance studio for Android devices or smart TVs. With this program, you can easily learn to dance in a place convenient for you and at a convenient time.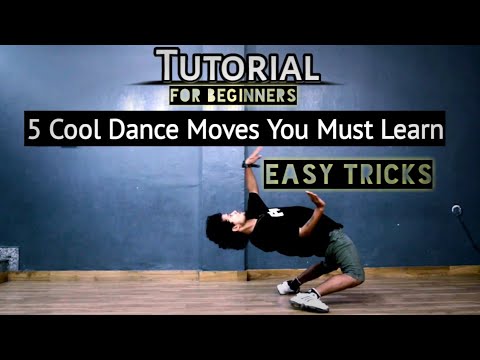 The application has 800 dance courses, which are updated every week with new styles and new teaching methods. There are courses for both beginners and experts, in dozens of different dance styles. nine0003
Here you can learn from real professionals - the leading teachers of the world-class dance school. All of them regularly participate in international competitions, tour around the world or star in music videos of stars.
Each lesson is a step-by-step instructional video to help you learn the moves and master the basic dance techniques. All videos are shot in STEEZY's unique digital studio using special technology, which allows you to watch the teacher's movement from different angles. You can save the activities you like and repeat them as many times as you want. Or you can take one of the ready-made programs to master the style of your choice. nine0003
You can choose to pay a monthly subscription for $20/month or an unlimited package for $99.99/year.
2020-12-23 iOS Sizzle 30s 1920×1080 v2
30.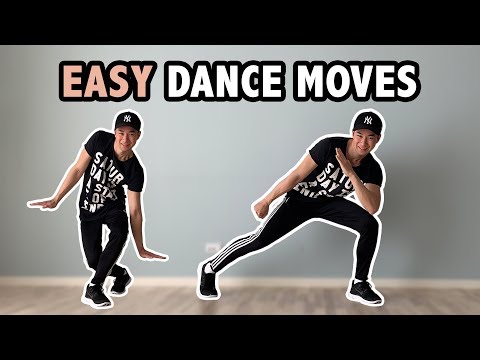 Advanced Arabic Dance Course 2
In this application, you can take an advanced Arabic dance course. Video lessons can be saved and watched even without the Internet. This is the second version of the application with an updated interface that has become more convenient and better. The developers promise that you will master the basics of Arabic dance in a week of regular classes. This course is suitable for all ages and all levels of dance skills. nine0003
31. How to breakdance
Have you always dreamed of learning how to breakdance? Then this application is just a godsend for you. Here you will find the complete choreography of breakdancing lessons, and in time you will be able to become a real breakdance dancer.
How To Dance The Breakdance is a comprehensive guide to teach you the basic breakdance techniques step by step in simple and structured lessons.
32. Learn to dance with Everdance: Short dance lessons
Everdance is a handy application for learning choreography.
It is designed to connect those who teach dance and those who want to learn how to dance. All dance styles are represented here: hip-hop, belly dance, ballet, pop and many others.

With this application you can learn to dance without leaving your home. Lessons are short videos from professional dancers and instructors. Talented choreographers post their lessons in a variety of styles: hip hop, house, jazz funk, krump, twerk, vogue, waacking and many more. nine0003
After registering, you will be able to save videos in your profile to your own dance manual, upload videos of your workouts and share your progress with other dancers.
The application has a special offer for dance studios to organize dance classes online or live. In addition, you will be able to attract new students to online learning.
EVERDANCE - Dance Training in a NEW WAY
33. Salsa Go - Learn How to Dance
With this app, you can learn how to dance salsa on the go. nine0364 A specialized curriculum has been developed for Salsa Go to teach the basics of salsa.
Gradually, you will be able to move on to more advanced dance elements.
By installing this application, you will have access to the best instructors in the world of salsa dancing. Here you can also listen to podcasts that discuss various dance topics. The application also publishes news about festivals, promotions and announcements of dance events taking place around the world.
34. Pocket Bachata
Pocket Bachata is a handy app with video tutorials to teach beginner dancers from bachata masters with flawless technique.
Your trainer will be Fernando Flores, an eminent bachata teacher with ten years of experience. All training is divided into 3 stages according to difficulty levels. For ease of search, videos can be sorted into categories: training, mastering and downloading.
Pocket Bachata - Promo Video
35. OpenDance Academy
Once you purchase the OpenDance Academy app, you get lifetime access to all content. Here are hundreds of video lessons from the best choreographers in the world.