How to make a wedding reception fun without dancing
Top 5 Things to Do at Your Wedding Other Than Dancing
Skip to content
By Janelle Menendez from West Hills Country Club, Michelle Moreno from Anthony's Pier 9, and Taylor Checchia from The Grandview

Let's face it, dancing isn't for everyone. So what other things can you do at your wedding to entertain your guests when they don't dance?
Here's a list of totally amazing guest experiences for your wedding day. And honestly they're so fun, your guests won't even think twice about a dance floor.
1 Reception Games
It's commonly known that guests always experience some type of "down time" at a wedding. This inevitably occurs throughout dinner service, in between each served course.
I'm sure when you envision your wedding celebration, the last thing you want is your guests thinking it's a snooze fest! So why not give your guests something fun to do, while still seated at their table?

Printed game cards are an awesome way to keep your guests engaged throughout their four or five course dinner. These games also make for great conversation starters, especially when you have a table of guests that don't know one another! Check out these creative ideas below on Pinterest.
Couples Trivia
Crossword Puzzles
Wedding Word Search
The shoe game is always a guest favorite. Everyone is sure to laugh along as the two of you sit back to back, holding one of your shoes in one hand, and your spouse's shoe in the other hand. Your MC will ask a series of questions which you'll answer by holding up the shoe of the person you think best fits the question. Hilarious disagreements are sure to ensue as the MC asks questions like, "Who is the better driver? and "Who snores the loudest?" For a list of over 40 questions to ask during the shoe game, check out this article from The Knot.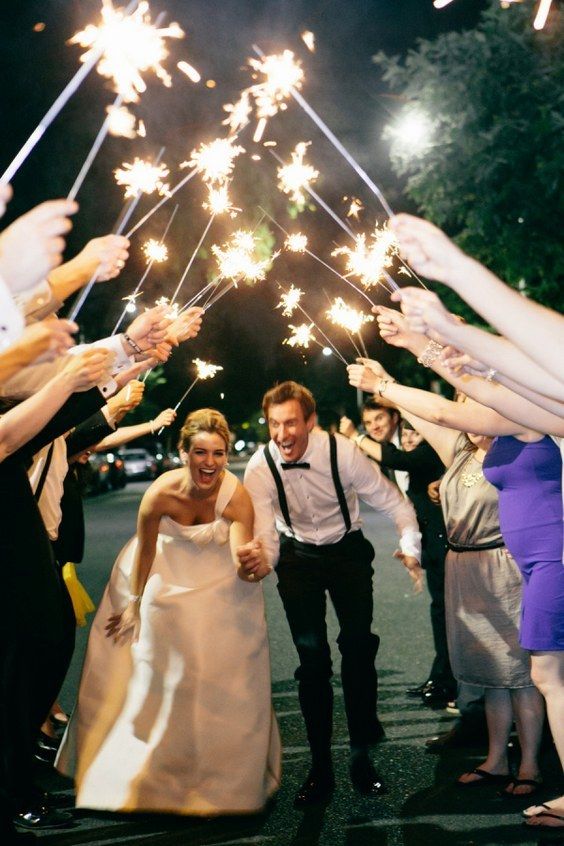 Many details, both big and small, go into creating your dream wedding. Your centerpiece plays a key role in the look and overall feel of your wedding day vision. Whether you love the aesthetic of a DIY arrangement, or the beauty of a floral centerpiece, one thing is for certain; your guests will try to claim the centerpiece the moment they take a seat at their table. No one wants to choose between your aunt and your college bestie winning the centerpiece, so make it fun and have your DJ play the centerpiece giveaway game.
There are a few ways to play:
Closest Birthday – Whoever has the closest birthday, without it recently passing, wins your centerpiece.
Pass the Napkin – Similar to the childhood game, hot potato, pass the napkin until the music stops. Whichever guest is holding the napkin when the music stops, is out. Continue this trend until one person remains. They will be the winner and get to take your centerpiece home.
Anniversary Couple – A beautiful way to highlight the importance of long -lasting love. The couple who has been married the longest gets to take the centerpiece with them at the end of the night.
2 Lawn Games
Lawn games are great for those of your wedding guests who want an alternative to dancing. If your dream venue is an outdoor location, or features an outdoor area, take advantage of the space with lawn games. Your non-dancing guests can grab a drink and head outside for some friendly competition. Below you will find some of our favorites.

Corn Hole tops our list as being a crowd favorite! Not only does it offer hours of entertainment but it's great when kids are running around as well. And if you want to really impress your guests, order a custom monogrammed corn hole set from Zazzle for only $215! Think of all the fun you'll have taking on your wedding party in a dance free corn hole tournament. Best of all you get to keep the game and enjoy years of backyard gaming.
Giant Jenga has recently become a popular wedding activity.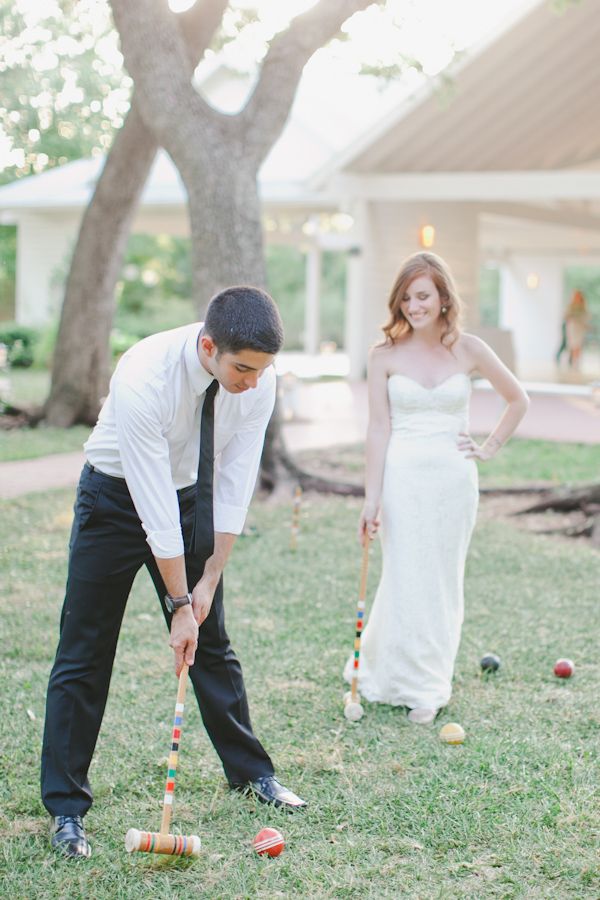 Marriage is a game of balance, and no game better represents that than Jenga. Giant Jenga is the super-size version of the well-loved game. These pieces can also be customized, like this beautiful set found on Etsy. Make sure your photographer snaps lots of pictures of your guests reaction when the tower falls!
Giant Checkers are sure to keep the guests entertained. Roll out a checkered game board rug on the grass and incorporate your wedding colors by painting the pieces accordingly. Or, opt for a smaller, more budget friendly, oversized version of checkers like this one found on Amazon.
3 Entertainment
You can include more creative entertainment that's unique to the two of you. Starting with a slide show. Share your love story with your guests by playing a slideshow full of pictures from over the years. Have your friends and family see your journey as a couple. Selecting a fantastic DJ/Entertainment Group can bring these options to life. You can start your vendor search by visiting the Hudson Valley Wedding Professionals Directory.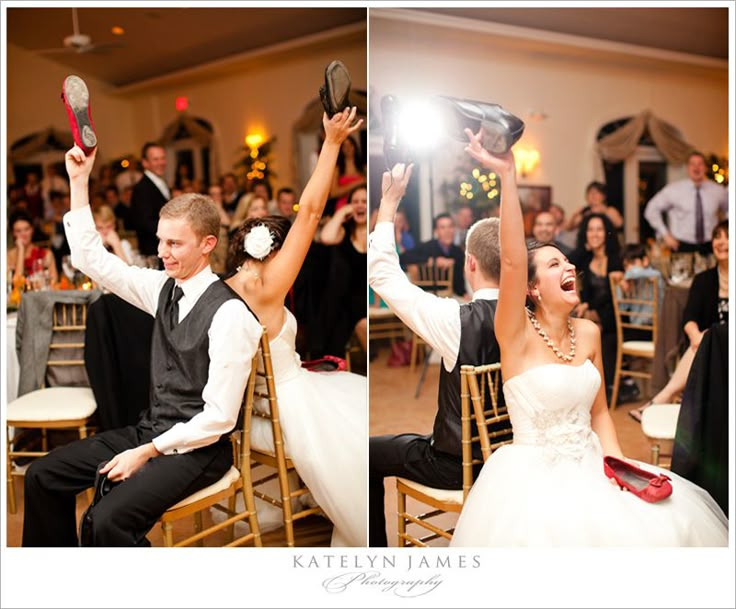 Having a DJ at your wedding will arrange all of your ideas to fit perfectly into a timeline for the evening. The MC will encourage your guests to be involved in your celebration. Here are some ideas for entertainment.
Love of sports…Who doesn't love sports? Live streaming a sporting event during a wedding is a great way to entertain your guests. You can feature the highlights of an amazing game. Certain Sports are more popular during a specific time of year. For example the European Champion Soccer League starts in July and usually ends by October. You can check online to see if there's a big game on your wedding day!
Live Entertainment… Everyone loves a great band. You can sing along to your favorite tunes while watching an amazing performance. Your friends and family are inspired to join them. Who doesn't enjoy a little bit of karaoke? For sure friends and family are going to shed a couple tears during the wedding but what about tears of laughter? Having a comedian perform will have your guests cracking up.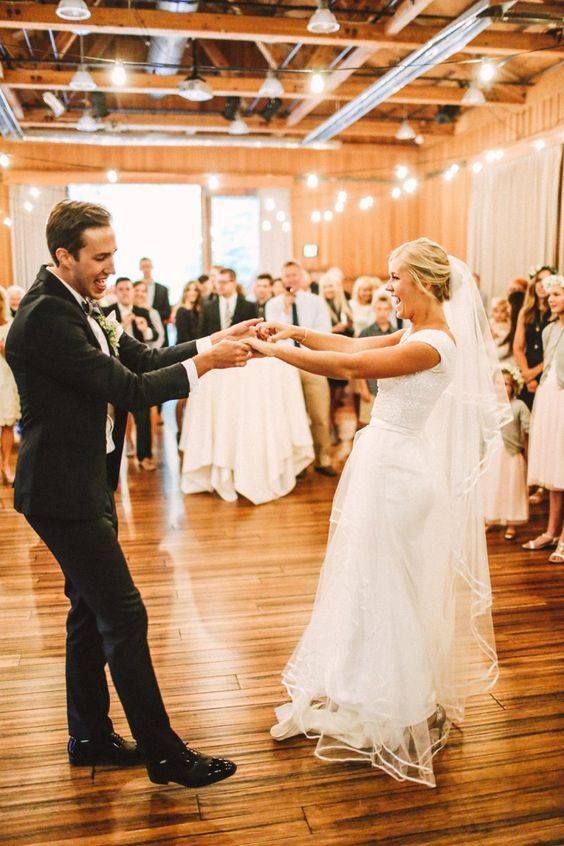 You can inquire about comedians that are local and popular to your area.
DIY Wedding Favors are an amazing way to say thank you for celebrating a memorable occasion. So why not give your guests the options to create their own favor. Pinterest is a great site to search for ideas with step by step instructions. It gives your guests the option to choose what they like the best. It can be super simple like Make Your Own Trail Mix.
Or more hands on, like plant your own succulent.
The Classics… During the reception you can't go wrong with the classics. Including a photo booth in your package with your DJ or Photographer will ensure your guests have a fantastic time taking photos with fun props with friends and family. Include a frame purchased through Etsy so they can take the photos as a "thank you." Make sure you receive a copy of the photos too, so you can laugh along later on. A Cigar Bar is another classic that your guests will enjoy. Have a cigar roller on site to enhance their experience.
Add custom matches with your wedding date and a creative label like "Perfect Match" found on Etsy.

4 Food, Food, & More Food!
Enhancing your wedding day with more food is always a good idea. Whether your vision of the perfect after dinner snack includes a sugar rush or a plateful of your favorite savory bites, we promise that reception treats will be a hit with every person in attendance.
Late Night Bites – After a long night of celebrating your nuptials, late-night noshes will be long overdue. These reception additions do not have to be elaborate. In-fact, simple comfort foods are the way to go.
Bacon Egg and Cheese Sandwiches are sure to hit the savory lover's sweet spot. Pair this with loaded french fries and mozzarella sticks to fulfill all of those savory cravings. Pro Tip: To get more bang for your buck, have this serve as a to-go treat and favor. Add a customized sticker, like this one on Zazzle, to each individually wrapped sandwich.
Wheel in the good times- and good bites- with a Hot Dog Cart. America's favorite snack will surely catch your guests attention and be a memorable addition to your wedding. Don't forget to provide all of the classic toppings like chili, jalapenos, sauerkraut, baked beans, etc.
Mac and Cheese Waffle Cones are the perfect twist on a classic comfort food. This one-handed meal will definitely have your guests talking (after they devour it, of course).
Dessert Stations- Instead of a single slice of cake, why not offer a variety of sweet treats that guests can pick and choose from? Frosted pastries and elaborate dessert presentations beg wide-eyed guests to indulge.
Surprise your guests after dinner with a frosty Milkshake Station! Not as messy as ice cream, cooler than baked goods and easy to provide multiple flavors. An added bonus is they can be paired with other desserts like cookies or donuts creating a fun and colorful display.
If you are planning an Instagram-worthy wedding, one detail you don't want to overlook is a Donut Wall. What's sweeter than an entire wall decked out with donuts? This dessert idea serves as fun wedding decor that is interactive and functional. Spruce up your donut wall by adding fun decorative signs like this one on Etsy.
For a fun late night snack, let guests dish up a bowl of their favorite cereal at a Gourmet Cereal Bar. We know what you're thinking, but don't laugh- it is cereal-ously delicious. Serve a variety of cereals with milk (think back to your childhood favorites like Lucky Charms, Reese's Puff, Cinnamon Toast Crunch, Trix, etc.) in fun vessels like stemless wine glasses or mason jars. Have different types of fruit available for guests to top off their sweet treat.
5 Beverage Enhancements
Whether your guests consider themselves to have two left feet or moves-like-jagger, we know they will all have one thing in common, a drink in their hand.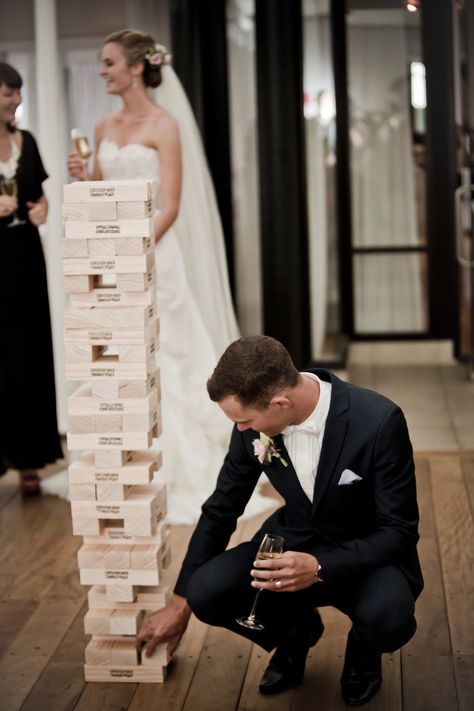 Focus on crafting beverage experiences that are sure to wow all of your guests. We love the ideas below!
Welcome guests into your reception with a Champagne Wall. Who doesn't love being greeted with a glass of bubbly?! Not only is this an aesthetically pleasing welcome for your guests, but it can double as their escort card. Add these adorable acrylic drink stirrers to each glass of champagne, and personalize them with your guest's name and table number!
Create a formal atmosphere at your wedding by incorporating a wine pairing with each course. Take it a step further and source wines from a local winery. For those planning in the beautiful Hudson Valley, New York check out local wineries here.
If you consider yourself easy going and a bit relaxed, make your day a little more casual by providing guests with individual beer flights at their table. Include craft beers like IPAs, Stouts,and Lagers from local breweries.
Anyone can go to the bar and order a standard drink, so make your wedding special by allowing your guests to personalize their own beverage at a custom cocktail station. Go one step further and order custom glassware that guests can take home as their wedding favor.
Mimosa/Bellini
Pick Your Passion:Champagne, Prosecco, Vodka, Gin, Sparkling Water
Pick Your Mix: Peach Purée, Pear Purée, Orange Juice, Cranberry Juice, Pineapple Juice
Top It Off: Strawberries, Blueberries, Raspberries
Margaritas
Listen to what they say, "One tequila, two tequila, three tequila, floor," and offer your guests multiple tequilas including both silver and gold options.
Feature infused salts and flavored sugars to rim the margarita glass.
Fresh fruit purées will give the classic margarita a delicious twist.
Sangria
Use locally sourced, seasonal fruits to create three varieties of Sangria. Offer a red, white, and blush sangria.
Guests can choose one or try all three!
Finish off the evening with late night Freeze Pops, alcohol infused of course.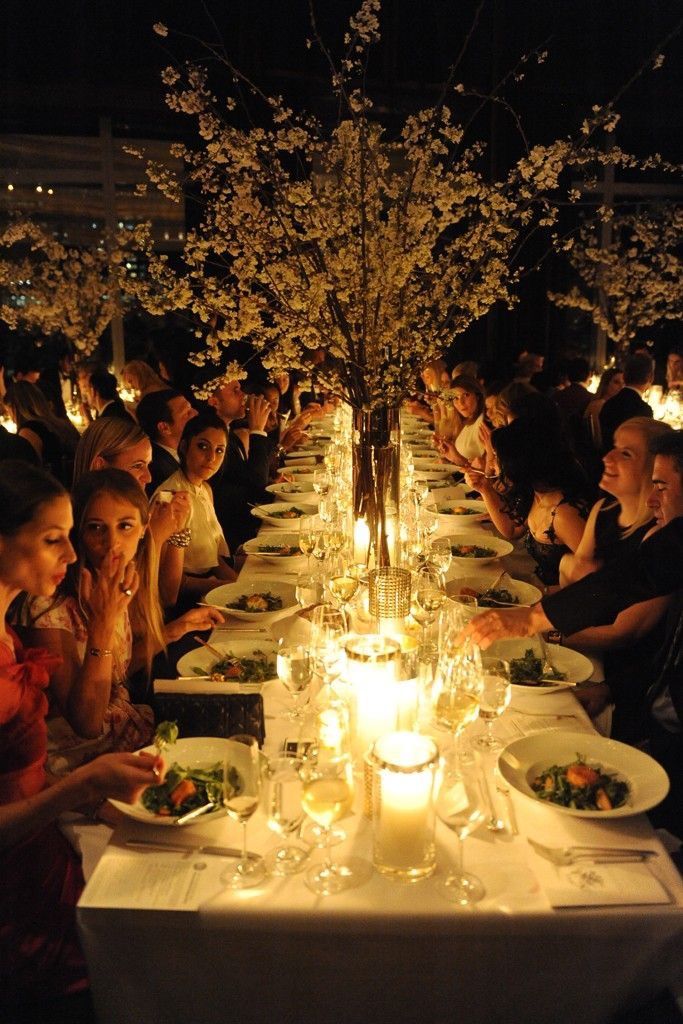 Offer spiked lemonade pops and frozen margaritas too. These are sure to keep the celebration going, as they are passed around to your guests during the last hour of your reception. Frosé anyone?!

Page load link
Go to Top
have fun with NO DANCING on Offbeat Wed (formerly Offbeat Bride)
Introvert pin available on Etsy
Look, some of us want no dancing at our wedding. Maybe you're an introvert. Maybe your groom is living with a disability or a chronic condition —  or just feel like they've got two left feet. Maybe your wedding venue isn't well set-up for dancing, maybe you don't want to deal with setting up a sound system. Maybe you're having a micro-wedding and it just feels weird to try to make 10 people dance. Maybe you find wedding DJs awkward or don't want to deal with a playlist filled with cliche songs. Maybe live bands are out of your budget.
All reasons are valid — some of us just want no dancing at our weddings, and that's freaking awesome.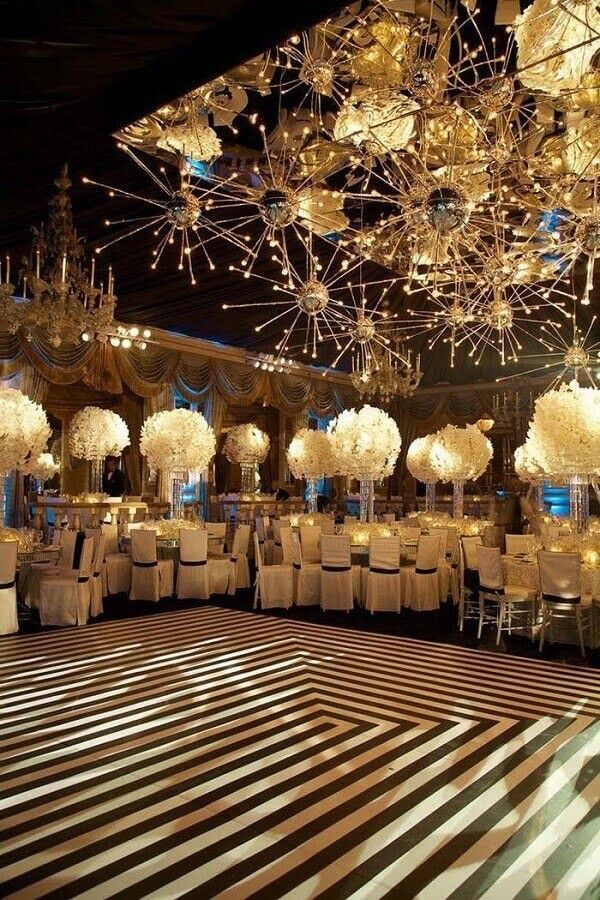 That said — if there's no dancing at your wedding, what are you gonna do instead? Well, we are here for you, with 15 introvert-friendly dance-free wedding reception ideas from our readers. Because sometimes after your wedding ceremony, you don't feel like getting out on the dance floor — you want a celebration that goes different directions!
Offbeat Brides love board games!
This is such a popular option with our readers that we have a whole archive dedicated to board games at weddings! One of my very faves is this brunch boardgame wedding. Davora and Roxy had a board game-themed brunch reception with board game tables, board game decorations and centerpieces, and even board game menus and dessert trays with chocolate. The table games included Candy Land, Balderdash, Sorry!, and Cranium, among other nostalgia. There was a designated games table so that guests could sit down and play board games if they felt so inclined. The dessert treats were nostalgic childhood favorites, perfect for their "big kid" wedding.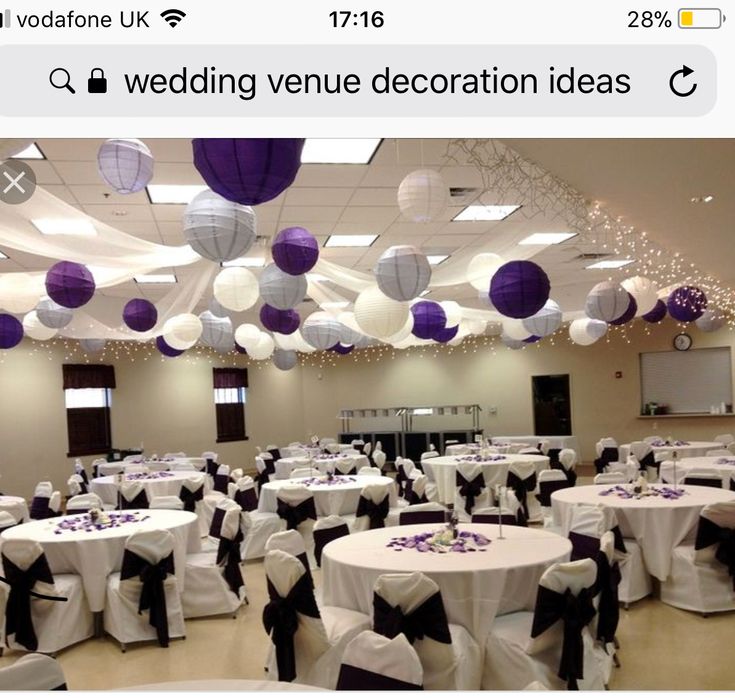 Board game wedding day inspiration. Photography by Soda Fountain PhotographyBoardgames make such a great wedding theme!Lookit those cute little cupcakes!
Delight your wedding party with a bonfire with s'mores
Some people want wedding cake on their big day… Other folks want more interactive food for their wedding guests! A bonfire with s'mores is a great way to enjoy a close intimate moment with your guests… without the awkwardness of dancing. Alison and Albert had a rustic campfire wedding with a lot of s'mores around an amazing bonfire gathering with log seating. It's a nice place to have some quiet sugar in the dark together, in the flickering light of the fire. Check our archive of bonfires at weddings here.
Lookit how cute your food stations can be when you do s'mores!Photographer: Manda Marie Photography
Lawn games for your outdoor summer wedding
Hand-made cornhole boards by Etsy seller JTBsWoodWorks
Outdoor wedding lawn games are great for keeping kids and kids-at-heart busy at your reception — especially a no dancing reception.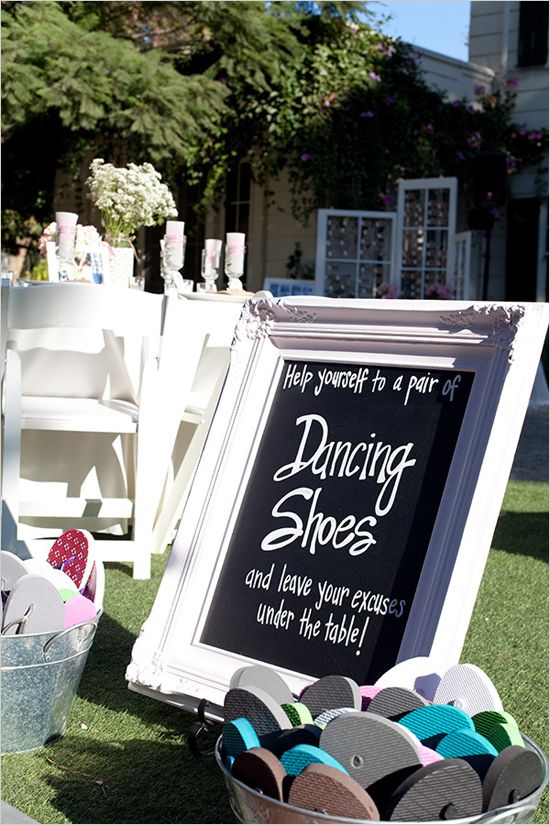 Take advantage of a good season and some outdoor space for badminton, ring toss, corn hole, and giant versions of your favorite nostalgic games like Jenga and 4-to-Score. Folks will be too busy playing to stare at you. Plus, it'll get your indoor gaming friends out into familiar territory! Check our archive of wedding lawn games here.
Collaborative LEGO-building – with LEGO acting as a wedding favors your guests get to take home as a gift!
When Jecka decided to have LEGO centerpieces for guests to build, she had some concerns: "I was really excited about our centerpieces being vases full of LEGO bricks so guests could interact with them and build things, but I was also scared that the guests wouldn't really get it. I can't describe how happy I was when, during the cocktail hour, my mom came outside and told me that guests, young and old, had already started dumping out the centerpieces and getting to work. Apparently, things got vicious and people were stealing bricks from other tables!"
Check our archive of LEGO weddings here!
Video games make for great entertainment!
Photos by Andre Nguyen Photography
Ronnie & Cynthia went all out with the video games at their wedding reception: "We had gaming hubs for our guests to play our favorite games and gaming chairs were our thrones!" And then there's these folks who played Rock Band instead of having a first dance.
Pool party with swimming
Why deal with awkward dancing when your guests can just be in the pool? Kat & Rob did this for their flamingo-themed wedding, and Kat told us: "The hotel where we got married had a pool, with DJ played old school hip hop as we broke out the margaritas, inflatable cheeseburger, flamingo floaties, and wedding beach balls. We didn't request to keep the pool private, so when we made our grand entrance to the pool and made our way to the end for our plunge in the deep end together, we got a huge cheer from all of the partiers. Check out our archive dedicated to pool parties at weddings.
Unique interactive food like a dessert bar or candy bar
A dessert bar can be a fun way to keep your guests busy during a dance-free reception. Sure, you could do an ice cream bar or an indoor s'mores bar, but we like Michelle and Phil's geektastic Star Wars meets Star Trek sci-fi dessert bar. It's the final frontier in satisfying your sweet tooth at the reception.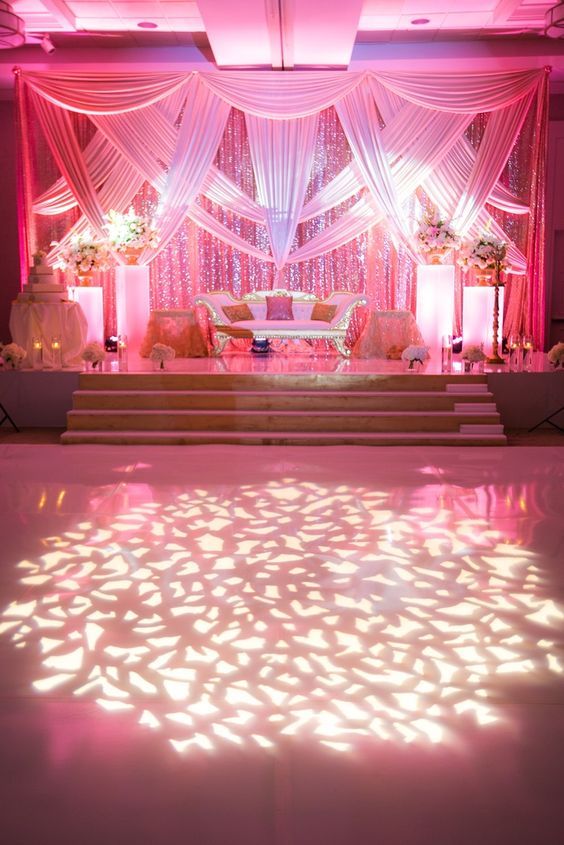 Their menu was amazing: We're talking Wookiee cookies, Death Star cake pops, Star Trek iced cookies, pretzel lightsabers, and R2-D2 oreos.
Bowling
Sure, this one is very much dependent on the venue you choose, but we've featured so many weddings that incorporate bowling into the receptions that we have a whole bowling weddings archive! (And yes, there is a Big Lebowski wedding in there.)
Amusement park rides
Is this the ultimate fun wedding reception!? This is wedding reception idea is very venue-dependent (obvsiously) but man… why dance when you can just go on a ferris wheel or super slide like these guys, or vintage rides like these guys?!
Tarot readings… or tattoo artists!?
Who needs a wedding DJ when you've got a tattoo artist!? At this chic Brooklyn wedding, they had a reception with both tarot card readings… and a tattoo artist giving real tattoos at the wedding reception!
We love the vibe with this wedding decor … the pillows and the candles and the mesh drapery around this tarot reader make this
Nerf duel!
If you're asking yourself "How can I make my wedding reception interesting," this idea takes the cake! Now, is it a good idea for introverts? Maybe so, maybe not.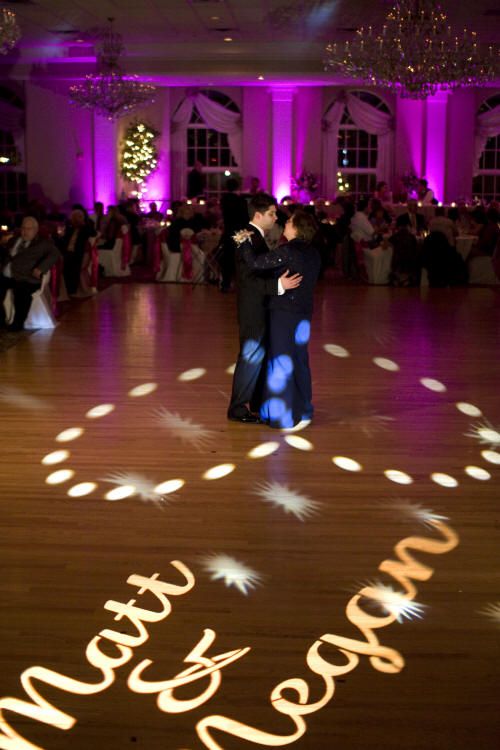 Depends on your kind of introversion. But it's very definitely NOT DANCING, and it keeps everyone focused on chasing each other instead of you. We can say this: these guys make it look very, very fun.
Collective art projects
Photo by Lydia Maybee
If you've got creative guests, give them a shot at dancing around a maypole, create a guest book work of art …more ideas here!
Archery
Some couples have hosted archery workshops for their guests! Again, the idea here is to give your guests something else to do BESIDES LOOKING AT YOU.
Karaoke
Ok look, introverts: nobody said YOU had to be the one singing! Lets your friends seranade you, or host a lipsync battle. This isn't for introverts who want a quiet wedding reception, but it is a great option for introverts who want to let their guests be the center of attention.
Need more ideas for introvert-friendly unique wedding ideas?
From a food truck wedding to a DIY photo booth, we've got you covered with our wedding trend posts and ceremony ideas…
About the Author:
Offbeat Editors
Working tirelessly to bring you stimulating content day after day, the Offbeat Empire's editors will not sleep until you've gotten your offbeat fix.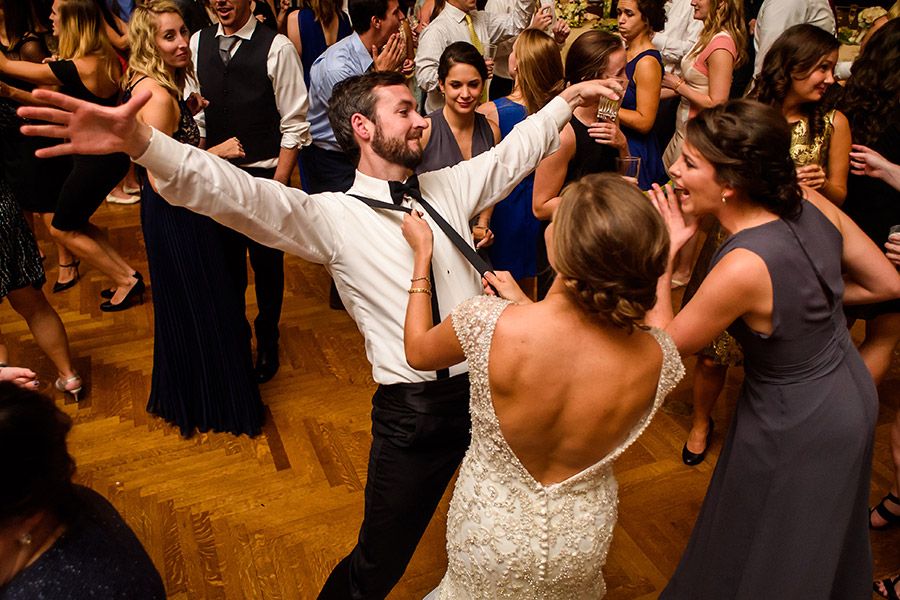 20 secrets for a fun wedding
Liven up the first dance
Start with a slow waltz and then switch to Latin dance, a fiery swing. Set the tone for the next holiday party!
Plan entertainment for the kids
In preparation for the wedding, come up with a plan for entertainment for the little guests while their parents are rocking on the dance floor. Create a separate area with an animator, children's films, coloring books and toys.
Ask for short toasts
When it comes to congratulations, the main thing is quality, not quantity. Everyone wants cool congratulations on the wedding. Ask your guests to keep the toasts meaningful, with stories about the newlyweds, and short, no more than 2 minutes.
Distribute disco accessories
After the touching ceremony, you can relax. A quirky idea is to hand out masks, whistles, goggles to the guests for fun and dance like that.
Throw a pre-wedding party
A small informal event for guests the day before the wedding will make the celebrations more fun.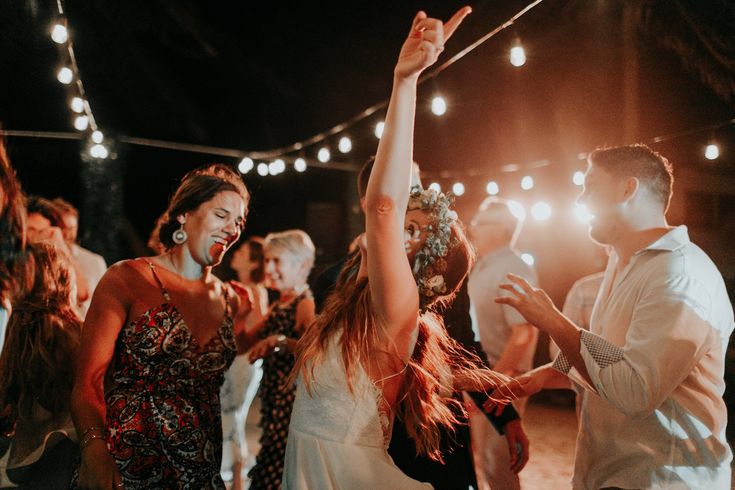 Guests will already get to know each other and can then immediately proceed to the celebration.
Organize an interactive food bar
Delicious food makes people happy. And the dishes for which they can choose their favorite ingredients themselves will delight even more and set the guests up for a good time.
Order a night snack
There is nothing worse than hungry guests. And the appetite at the wedding, as you know, comes after the banquet. If you plan to dance until the morning, then provide an opportunity to refresh yourself during the disco with quick snacks - pizza, french fries, hot dogs.
Tell your guests about your plans
Tell your guests about your plans for the final of the wedding banquet: fireworks, a corridor with sparklers, launching balloons... The anticipation of an enchanting show or strong positive emotions will not let them get bored.
Surprise guests with surprises
Come up with at least one spectacular performance that guests definitely do not expect.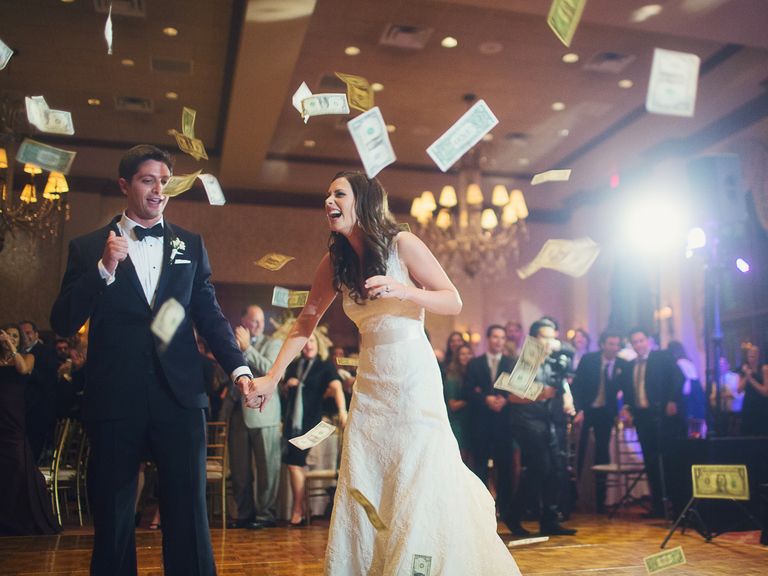 Surprise them with a show number during the cocktail hour or at a banquet, for example, with an orchestra, dancers or acrobats.
Make a seating plan
The success of the evening is in great company. Responsibly draw up a seating chart, placing guests according to interests, age, social circle.
Order delicious meals
Ask yourself: what would you like to eat? Choose dishes for the wedding menu with soul and love. Believe me, the guests will feel it and will be grateful for such reverent attention to them.
Think over the timing of the banquet
It happens that as soon as the guests start getting up from the tables to dance to live music performed by a cover band, the artists take a break ... When ordering musicians, ask for the time of the performance and coordinate the program with the host.
Agree a playlist with the DJ
All wedding planners have this to-do item. But often, when it comes down to it, the item is smoothly reduced to "no".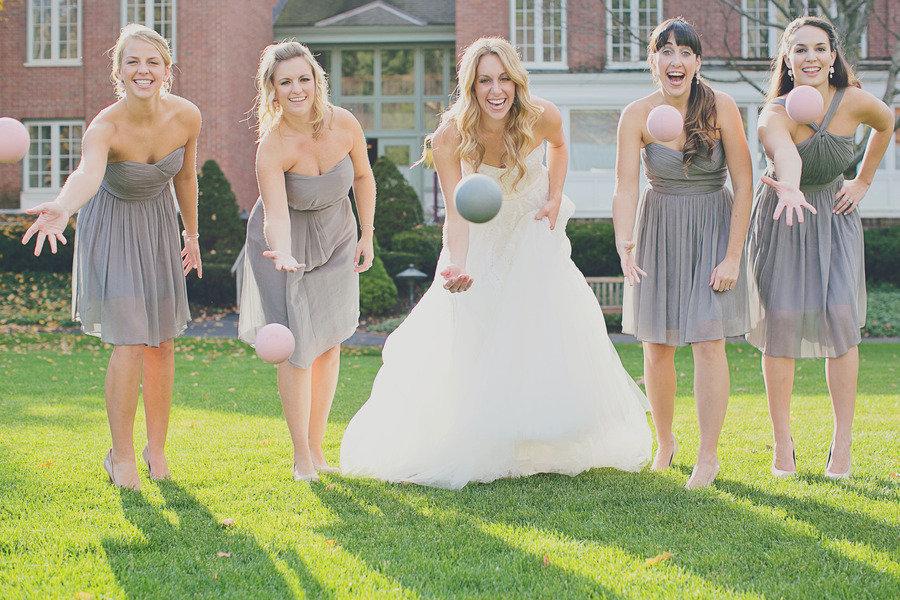 Don't let this happen on your holiday. Make sure you have the same taste as the DJ so the fun isn't ruined.
Choose dance music
Continuing the theme of the previous point, coordinate with the DJ not your favorite music, because you can listen to specific indie rock, but popular dance compositions that guests will want to rock to.
Create a lounge area
A change of scenery will boost your guests' mood, as they can relax in a quiet environment with conversations, and then continue the fun with renewed vigor.
Use the services of a coordinator
You may look forward to enjoying everything that you have planned and ordered for the holiday, but it is not so easy to control, so to speak, events, surprises and artists. Believe me, the coordinator is worth it so that the celebration is not spoiled by force majeure.
Have a drink tasting
A full bar of cocktails, juices, fruit drinks, lemonades will elevate the event to an entertaining level.
Guests will be able to try something new and learn a couple of recipes.
Create entertainment areas
Movement is the key to success. Divide the space into interactive zones where guests can move around while chatting, eating, dancing, playing, relaxing and having fun.
Change after the wedding dance
You will feel more comfortable if you can breathe. After the wedding dance, change the dress with a corset for a light outfit. This also applies to the groom. Depending on the formality of the wedding, he may change from a tuxedo to an informal suit. If you move and communicate more, then the guests will have more fun.
Organize a leisurely dinner
What if you don't limit yourself to 3 courses, but choose a serving of 5 courses and dessert. In between, arrange surprises and entertainment. The format will allow guests to experience the pleasure of dinner and shows throughout the evening.
Photo source: Ruth Eileen | Briana Marie Photography | elisabetharin.
com | Ruth Eileen | Shell de Mar Photography | elisabetharin.com | Gabriel Ryan Photography | Brooke Schwab Photography
7 fun wedding ideas
23.08.2012 16:26 Administrator
Views 55928
A fun wedding is not as difficult as it seems. If the newlyweds are people with a sense of humor, and the guests are always ready to support the good mood of the holiday, everything is in your hands.
Consider 7 ideas for organizing a fun wedding.
Dear my readers!
The site provides only introductory information for creating an original and beautiful wedding celebration. I don't sell anything ;)
Where to buy? You can find and purchase the accessories for the celebration described in the articles in Special online stores where is delivery throughout Russia
1. If the wedding is aimed at young people with a good sense of humor, and the newlyweds themselves are not against humor, instead of traditional pigeons, you can release .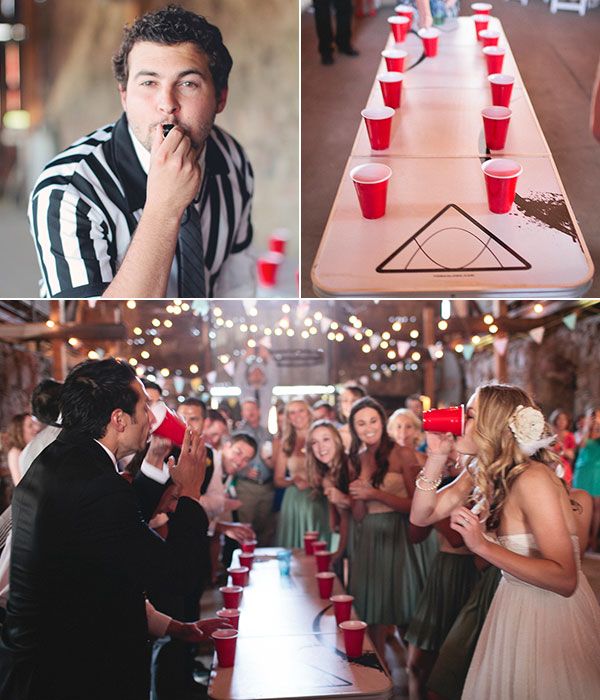 .. a couple of chilled chicken carcasses.
No one else will have such cheerful wedding photos - the faces of the guests at such a moment are doomed to radiate fun and laughter.
Guests can be told that this is much more humane than letting live birds in.
Alternatively, paper cranes can be prepared to be released by the guests at the same time.
Great shots for the family album!
2. If the bride does not have a too puffy dress and a long veil, you can play the guests at the ransom.
Having gone through all the competitions and torments, the groom finally enters the apartment, and there ... his bride in a bathrobe and with a towel on her head (under which, of course, is a dress and a veil).
It is better to photograph the bride in advance, but the faces of the guests and the groom - exactly at the moment when they see her!
The joke will work especially well if the bride, at the sight of the wedding suite, makes an astonished face and says:
What about the wedding today?
After that, you can throw off the disguise and confess the joke.
3. Pranksters can write funny reminder notes on their palms, like those they write before exams.
For example:
In the registry office, say "yes!"
Mother-in-law: Olga Nikolaevna
We smile and wave
Kissing on the word "bitter!"
Great shots for a photo shoot are guaranteed!
In addition to the spouses, similar inscriptions can be written on the hands of witnesses and other main persons of the wedding - the main thing is to write with a bright felt-tip pen so that the photographs are beautiful and understandable. You can then wipe the inscriptions with a cloth soaked in alcohol (or vodka), or with a good damp cloth.
4. The entrance to the banquet hall at a youth wedding can be organized as an entrance to a cool nightclub.
There are probably a couple of big guys among the groom's friends.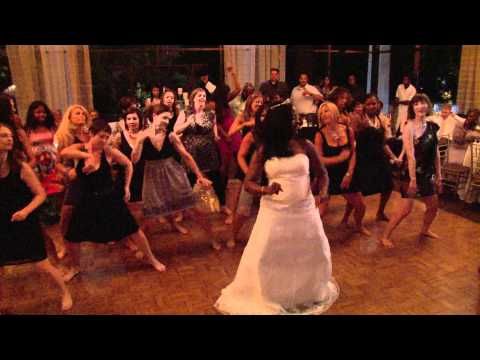 The older generation should pass unhindered, large security guards should smile at them and politely point out the places.
But young people are not allowed in without explanation. After listening to the indignation, guests are offered to buy flyers or tickets at a reasonable price (on which, of course, the faces of the newlyweds should be depicted - they will remain in memory).


So that the idea does not seem taken out of context, you need to come up with and hang up a funny sign at the entrance to the restaurant, reminiscent of the sign of a fashionable nightclub: "Road to Paradise" and below in small letters: "Dinner by Nastya & Lesha".
5. If relatives are not stubborn conservatives, you can order T-shirts for all guests indicating their involvement in the young family:
Father-in-law Igor Yurievich
Friend of a cousin
Maternal cousin
etc.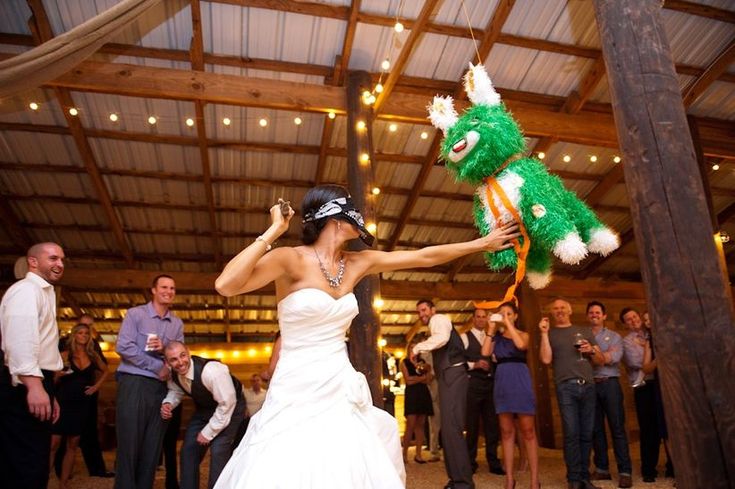 If young people are humorous, their T-shirts can be described with jokes:
Soldered the groom at the bachelor party
Witness of the bride's cheerful students
The best friend of the newlyweds budgerigar
etc. You can wear these T-shirts for a walk and a photo shoot, and stay in shirts and other official clothes in the registry office and the restaurant.
6. Is one of the newlyweds involved in law enforcement agencies? This is the perfect excuse for a wedding!
It is enough just to fasten the bride to the groom with handcuffs, and one to depict a crooked, intimidated smile, and to threaten the other with a toy gun at the entrance to the registry office with his free hand.
The photo session will be very unusual!
The main thing is not to lose the keys to the handcuffs.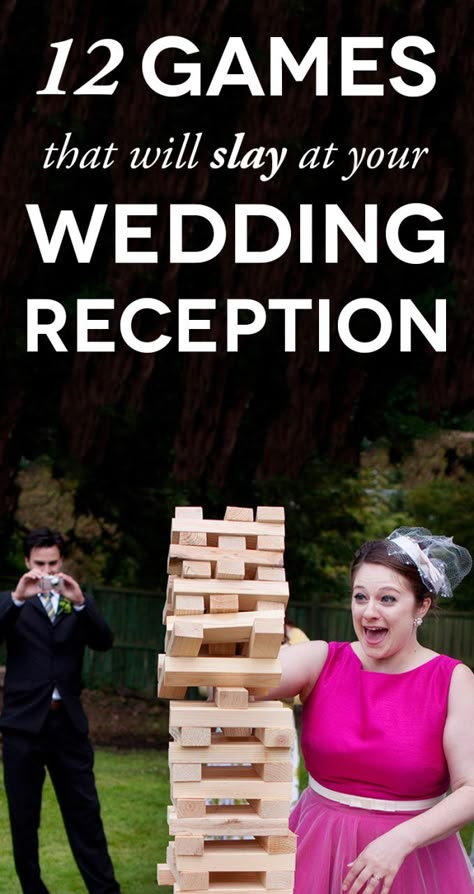 7. Each wedding has its own itinerary: a ransom at the bride's house, a registry office, a walk in 2-3 places, a banquet, a cake, fireworks.
Usually guests directly at the wedding will learn about what is planned and for how long. However, it can be done in a much more original way.
Invitation cards include a comic sheet showing the route and the time of each fragment.
For example:
10:00 - ransom, indicate the address of the bride and draw a tower, the bride looms in the upper room, and at its foot - the groom on horseback fights with a many-headed dragon (the heads are the faces of the bride's girlfriends who carry out the ransom).

11.30 - the registry office, indicate the address and draw the groom carrying the bride on horseback to the palace (or a couple of rings).
12.30 - walk to the monument, indicate which one, draw a bust of Lenin (the older generation will certainly appreciate it).