How to make a dance room
How To Build A Dance Studio At Home
Is it your dream to be able to wake up, brush your teeth, and go dance in your own private studio?
To be able to choreograph or take STEEZY Studio classes in the comfort of your own home?
Well, with a bit of sweat and money, you can totally build a dance studio at home! Here's a step-by-step guide on how to do it.
When you're choosing an area in your house to build a studio, pick somewhere that's further away from bedrooms.
You don't wanna disrupt your parents or roommates when they're trying to sleep!
It's also best to keep it on the first floor so you don't have to worry about how much noise your feet are making.
Even if you feel like you don't have lots of options, you really don't need a ton of space to make it work.
I've seen dancers use a corner in their garage, a hallway, bathroom, and even laundry rooms as their at-home dance studios.
Once you have your space figured out, you can...
2.
Install mirrors
There are lots of different ways you can do this. I personally got 2 mirrored closet doors off of Craigslist for $50 total.
All I did was search "sliding closet mirror," and found this family that was trying to get rid of them because they were remodeling their house.
You can find them at home improvement stores, too:
These are nice because you can move them around, but a bit less secure if you're just leaning them against your wall.
You can also use vanity mirrors to build your own dance studio.
Piece them together on your wall depending on how much space you have and how big you want your mirror to be.
A super economical version of this is to get these sticky wall mirrors
and piece them together.
Downside is, you will able to see lines in between them, and they might be difficult to remove from your walls.
If you're renting a place and don't wanna risk peeling off the paint, then you can also get a huge cardboard box and stick it onto that and lean it against a wall.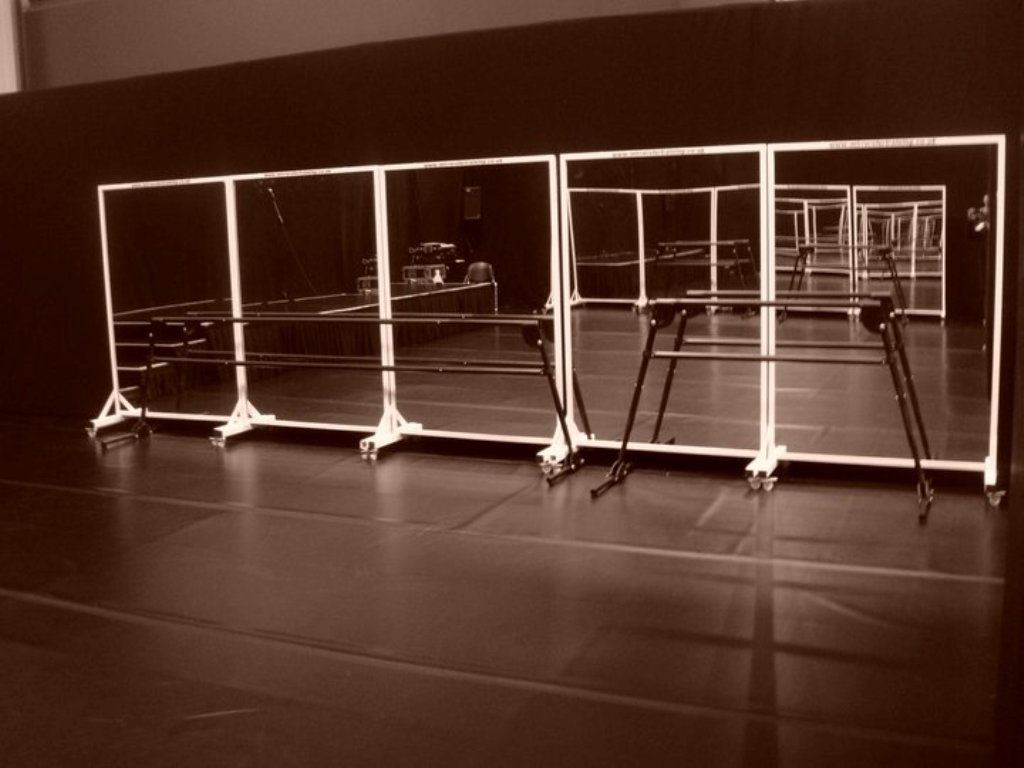 WalMart has these 36" x 60" "Activity Mirrors" for less than $250 that you can install relatively easily.
MiraSafe mirrors can be quite pricey, but they're amazing for makeshift dance studios.
If you're the only person using your at-home dance studio, then one of them will be enough.
Check out this article for a step-by-step DIY guide to build your dance studio at home using MiraSafe.
This Fab Glass and Mirror kit is another investment that'd be worth it if you're building your own dance studio for the long haul.
STEEZY actually uses Glassless Mirrors at our studio / office. They're also pricey, but an option if you have a lot of space and want to be able to move them around.
3. Install floors
This isn't absolutely necessary, but if you don't like dancing on carpet or cement (in your garage), consider getting some wood or laminate floors for your dance studio at home.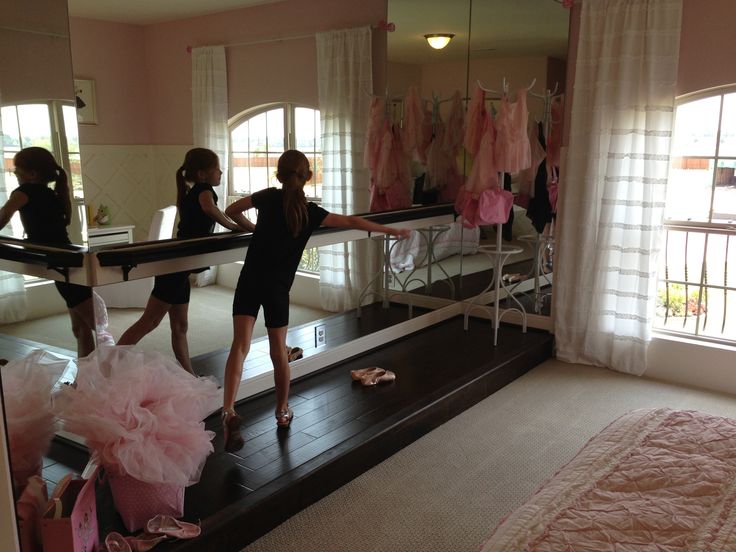 There are some portable ones that you can lay down anywhere, like mats.
As well as interlocking ones you can piece together according to how much space you have.
Getting laminate flooring by square foot from a home improvement store is another option.
Dancing on wood is better for your knees and joints than dancing on cement is.
It can also give you a better idea for how your dancing will feel and look when you do it on other wood floors (at a studio, on stage…)
4. Speakers and sound systems
It's probably not necessary to deck out your dance studio at home with surround-sound system.
A nice speaker does the job just fine, and you can move it around for different occasions. We use this one at STEEZY:
This one's nice too:
If you're on a budget, just use your iHome or Echo or whatever speaker you have.
And if your at-home dance studio is just for you, you can also get away with just using headphones.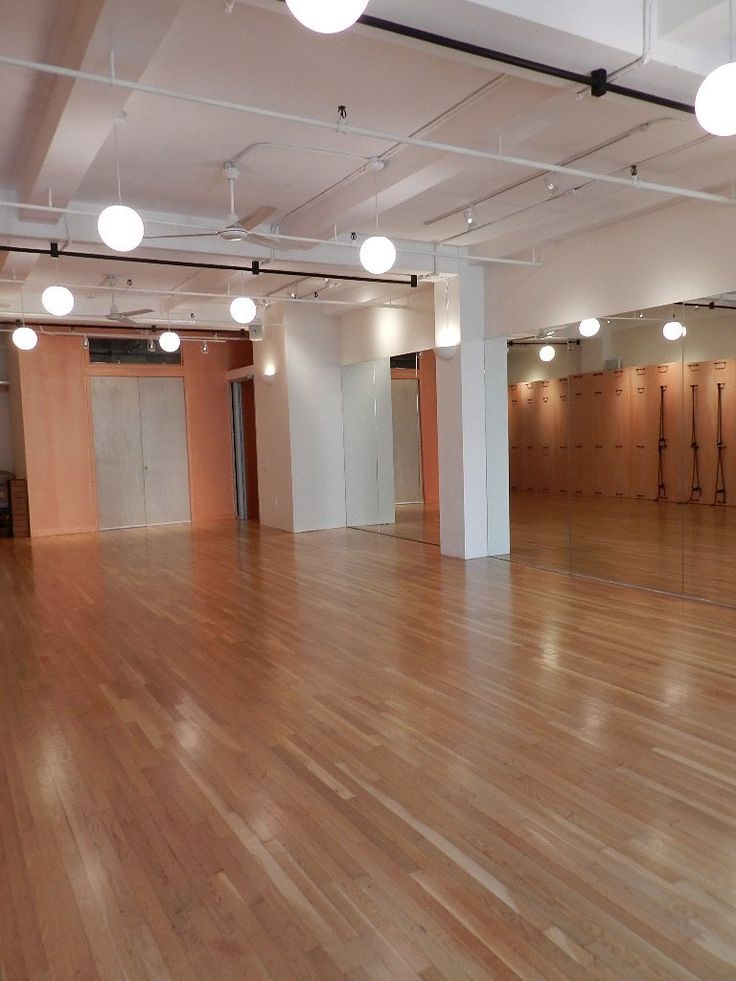 Dancers are lucky – we don't need a bunch of expensive equipment to be able to do what we love!
With mirrors, a floor, and some music, our at-home dance studio is complete.
Whether you live too far from a real dance studio, or just want extra dance practice on top of taking classes...
Building your own dance studio at home will give you the freedom to dance comfortably, whenever you want!
Use it to choreograph, freestyle, and of course – take classes on STEEZY Studio.
Check these posts out next:
Famous American Dance Studios You Should Know!
5 Famous American Ballet Schools You Should Know
How to Set Up Your At-Home Dance Studio
Disclosure: This article contains affiliate links with Amazon. If you make a purchase from these links, Dance Dispatches will receive a small commission – at no extra cost to you.
If you're an avid dancer and your house has extra space, you could benefit from creating an at-home dance studio.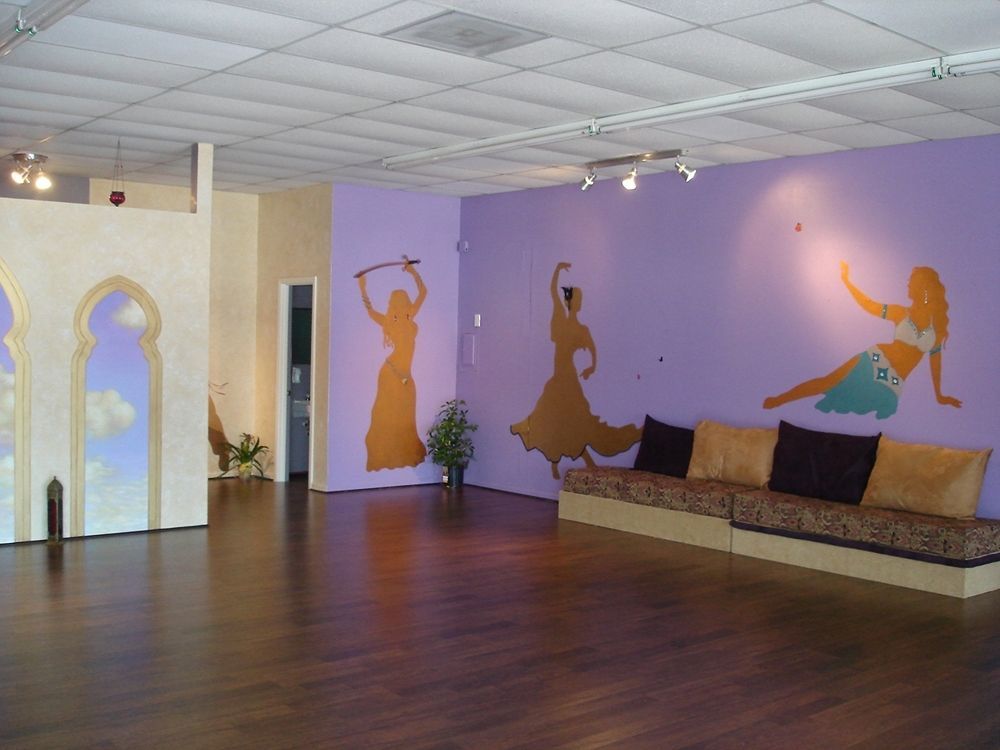 It will be an especially easy project i you already have a home gym or a rec room (recreation room, but I think these are only common in the US). Here are a few practical steps to transform a room, or part of a room, into a functional dance space. Our range of home dance studio ideas covers the basics, technology set ups and useful dance accessories.
Home Dance Studio Basics
These are more or less the essentials for the dance studio in your home. Most dance schools highly invest in this essential equipment because it's the most important.
1. Clear a space.
There's no way around it; you need some free space to dance. Otherwise, you're destined to accidentally kick, trip over or break some standard household object when you're dancing at home.
Determine where you will have enough room to dance – even if it's just 8' by 8'. Sure, you won't be able to perform large traveling movements; but otherwise, you will be able to move quite freely.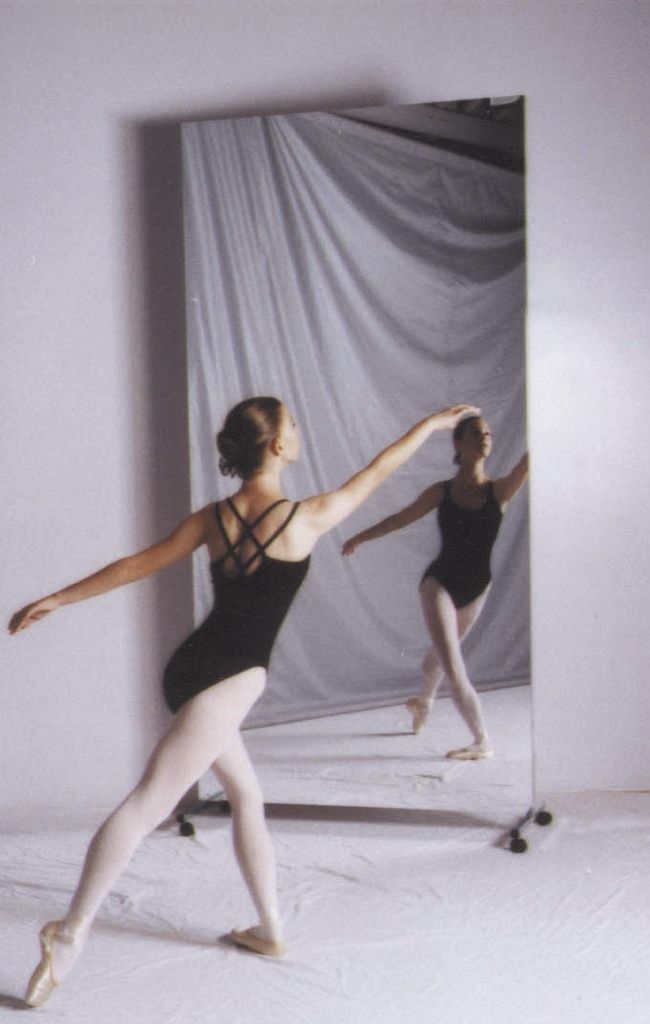 If you're lucky, you'll be able to maintain a permanent studio set up. Otherwise, you may need to prepare your home dance space every time you wish to dance by pushing your furniture to the room's peripheries, etc.
2.
Lay your home dance studio flooring
.
Yes, you can dance on any floor, but it's not easy to spin on carpet – and a concrete floor will be especially hard on your joints. The breakdancers' solution was to practice on sheets of cardboard, but if you've got a budget for your dance studio flooring, wouldn't you rather have wood floors? You can follow this DIY article from the Swungover blog (about swing dancing), which details how to make a wooden practice dance floor for your home.
You need a little know-how to assemble the aforementioned flooring. However, if you're willing to forego wood, you can find interlocking tiles to create your dance floor. Models vary, but you just snap them into place, then fix the sloped border pieces around the edges.
 For instance, Soft Floor sells kits that cover 1 square meter, 1.8 square meters and 3 square meters.
If you want to upgrade to a professional grade studio, you'll want a sprung floor. This type of floor helps to protect the joints during jumps and other high impact moves. The renowned dance flooring brand, Harlequin Floors, sells home studio kits with Harlequin Liberty sprung floor panels covered with either Harlequin Cascade or Harlequin Reversible vinyl. (Vinyl flooring, sometimes referred to as marley, is less slippery than polished wood and can often be found in ballet studios and covering professional stages.)
Once you finish your home dance floor, you still have a few more home dance studio flooring options. Other alternatives include purchasing a tap dance pad to protect your new dance floor – and purchasing an inflatable tumble track or acropad to safely practice acrobatic dance tricks.
3. Hang a dance mirror on the wall.
As Nelly's Hot in Here single alludes, you need to dance in front of a mirror to be "checkin' your reflection"– and it's even important when you're not just dancing in the mirror while you're on the phone.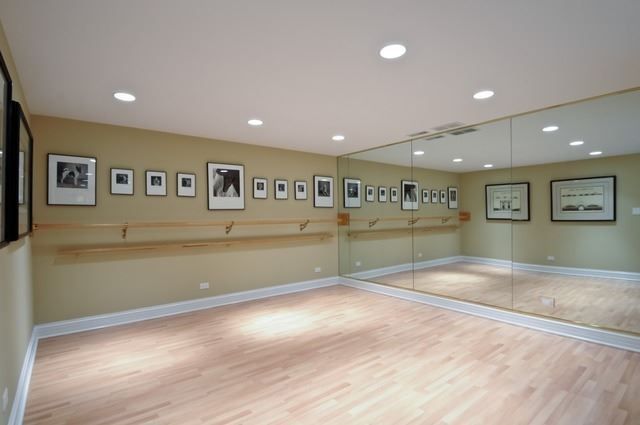 Mirrors offer useful visual cues for dance learners. When you glance in the dance mirror, you may notice that you haven't completely straightened your leg or that your arm positions are slightly off. This feedback can help you to improve your dance technique.
You can either mount multiple floor-to-ceiling dance studio mirrors on the wall to reflect your every movement – or install a single, large dance mirror panel. Specific dance mirrors aren't necessary, either; you can get a skinny full-length mirror to to the job. Depending on your home dance studio arrangement, you can even get this over-the-door mirror, which hangs from the top of a door – or opt for a portable standing mirror. And if you want an artsy look, you can create a mirror wall with these sticky reflective mirror-like decals.
4.
Raise the barre.
When you're warming up with your own barre class – or a free online ballet barre video, you can use the back of a chair for support. It's okay, but not ideal.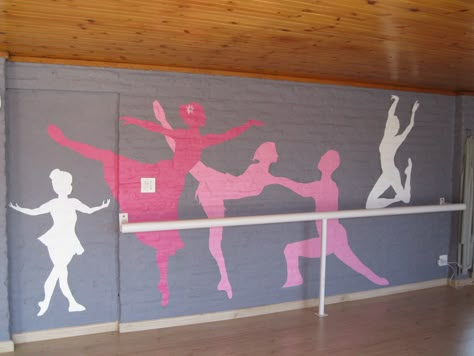 A longer ballet barre would give you more room to stretch and could be shared with multiple dancers.
To set the barre, affix either a single barre or a double barre to the wall. (Pun intended.) Otherwise, select a transportable barre, which allows dancers to stand on either side of the barre and practice at the same time. You can either pick a barre with adjustable height – or choose a barre with two rungs at different heights.
You'll enjoy trying these free online ballet barre classes even more when you dance with a real barre.
Tech Set Up for Home Dance Studios
If you want to play music on a quality sound system, follow along with an online dance class or record a video of you nailing a dance challenge (inspired by Covid-19), you'll need to arrange your dance studio at home appropriately. This tech may not be necessary, but it can definitely enhance your dance space.
5. It may be time for a telly.
A television in a dance studio could be counterproductive, but only if you let it lull you into a movie marathon instead of a dance session.
However, if you mount a flatscreen television to the wall in your home dance space, you can stream online dance classes and follow along without craning your neck to watch them on your phone or laptop. You can also cast YouTube dance tutorials to your smart TV, in addition to online dance fitness workouts (like DanceBody).
6.
Listen, you want a good sound system.
It's your space, your music when you're at home in your dance studio. You don't need to pop in wireless earbuds, like you would at a communal gym space. Gone is the heyday of boomboxes that blasted cassette tapes and CDs.Unless you're feeling nostalgic, you can use a small portable speaker to amplify songs from your phone. Apple fans will naturally gravitate towards the iHome, while others may be tempted by JBL's wireless speaker. If you want to go full out, shop for a surround sound speaker set, which will give you a more intense, immersive experience.
7.
Get camera friendly gadgets.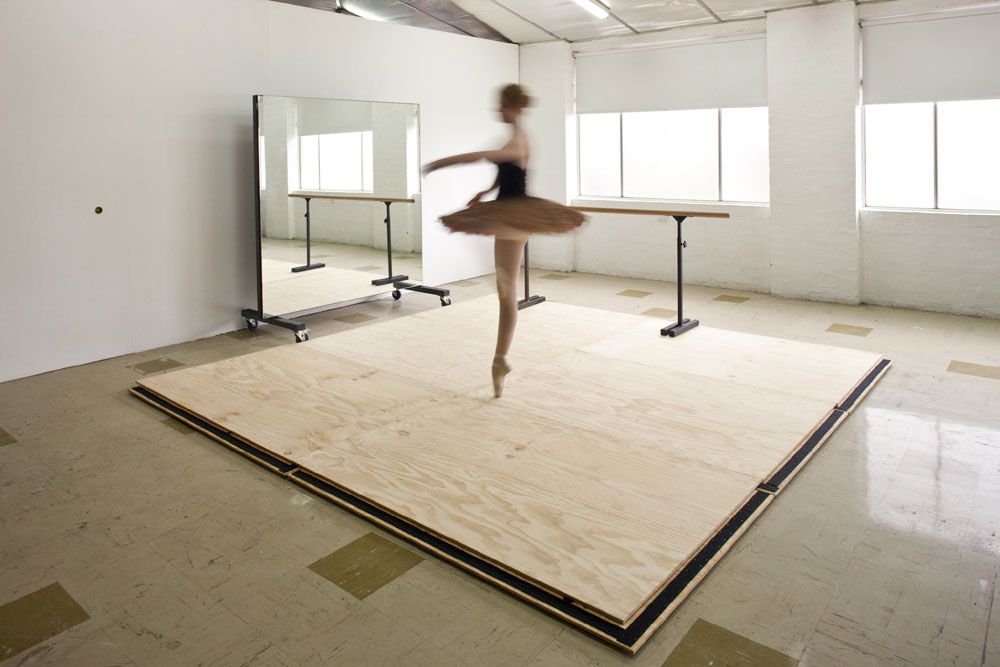 Give your family and friends a break. With certain tools, you no longer need them to film all of your dance videos. You can simply prop your laptop or tablet on a small table to capture your sweet moves. I recently did this for the #danceitoutchallenge; however, I was disappointed with the video quality in the slightly low light.
You may want to record on your phone, instead. To do this, get a mini version of a tripod, called a GorillaPod which can stand on tables and wrap around other objects for optimum height placement. Or purchase a large standing tripod to mount your digital camera. (But do make sure your camera has a tripod mount.) While these devices will keep your recording device static, you'll want this nifty Pivo device for automatic motion tracking. It's pretty cool.
Photo credit: Jun Pinzon/ Scopio
Dance Studio Extras
These small accessories aren't necessary for dancing, but if you have the space, this is a good place to put them.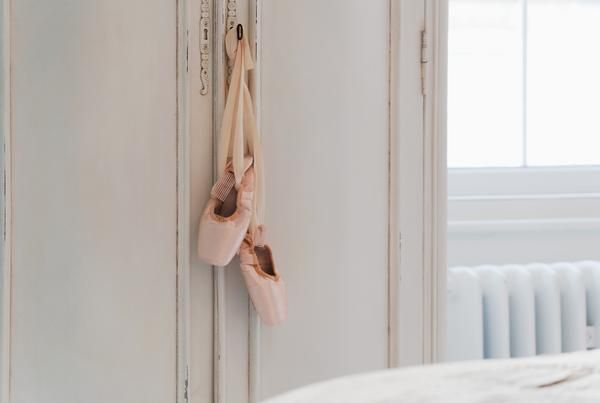 8.
Collect your dance equipment for home here.
A home studio space is a great place for your dance training accessories. Sure, a foot stretcher to enhance your arches may not be your thing – but there are a couple of other dance accessories to improve your technique and physique. Instead of stretching your feet, you can use a pulley-based leg stretcher to perfect your arabesque. To better your turns, you can either try a turn board or a turn disc. They help you become accustomed the sensation of turning multiple revolutions. You don't need to be in relevé on the turn board, but you will improve your balance in relevé on a small turn disc.
9.
Bring in your home gym kit, too
.
Your open studio space can function equally well for cross-training. While you might not have room for large pieces of exercise equipment, like cross trainers, treadmills, exercise bikes and rowing machines, you can probably squeeze in a weightlifting bench, small hand weights and a set of kettlebells.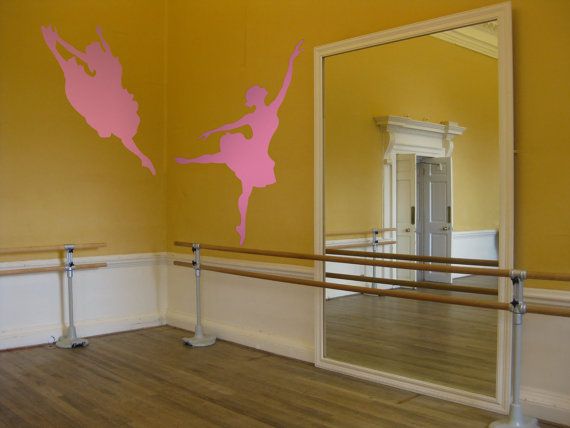 Resistance bands, gliders, ab wheels and TRX-type suspension trainers can come in handy, too.
A yoga mat is good for stretching, even if you don't practice yoga, because it's soft and keeps your warm body from cooling off too quickly on the floor. You would also enjoy a foam roller, massage stick, and/or massage balls to release the muscles after intense dance sessions.
10.
Add your dance decor.
Last, but not least, you can decorate your studio with inspirational dance posters or your own gorgeous dance photos. You can proudly display your trophies and hang your old pointe shoes or ghillies. (What else are you going to do with old, worn out dance shoes?) You won't want to overcrowd your special dance space, but it's nice to add a few personal touches. For a bit of flash, you can even add some fun disco dance lighting.
Where are you going to place your dance studio? And what are you most excited to add to your dance studio at home? We look forward to hearing about your home dance project in the comments below!
Gameplay - Just Dance Now
Can my friends and family play with me?
Your friends and family can dance with you by downloading the free Just Dance Now app on their smartphones.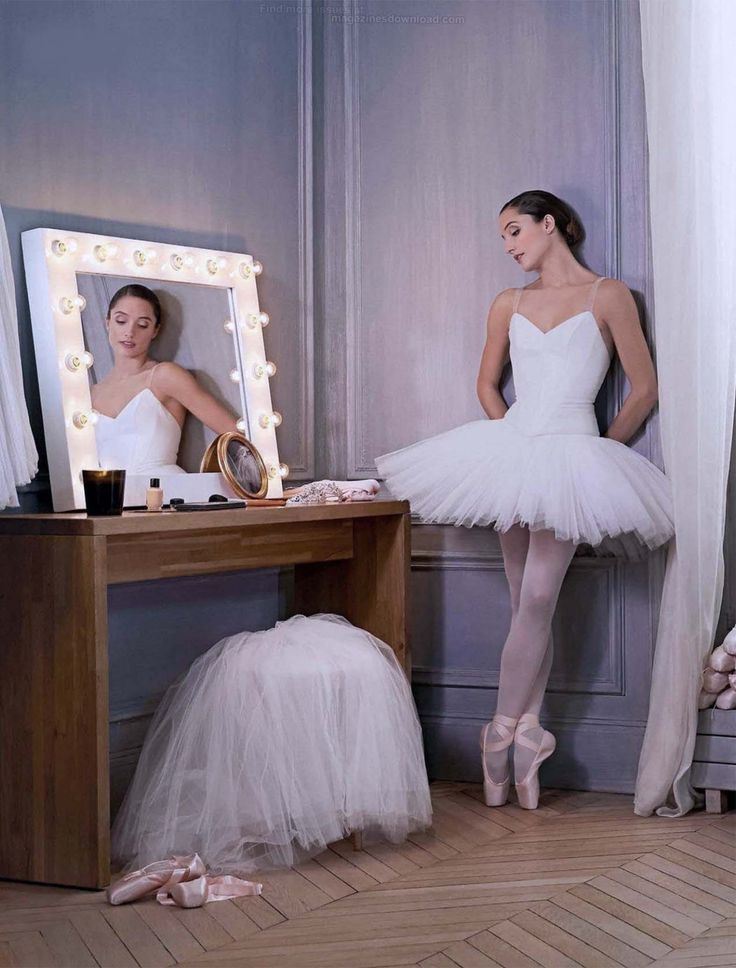 After installing the app, they will need to enter your dance room by scanning the QR code or by entering the dance room number displayed in the upper left corner of the screen.
How many people can join my game session?
There are no restrictions on the number of players!
How to play on the computer?
1. Download the app Just Dance Now on your smartphone (Android or iOS) and run it
2. Launch the Internet browser on your computer and go to www.justdancenow.com
3. On the website, you will see the room number and her QR code. This number and code is unique and created just for you. On request Z11:AA11application Just Dance Now scan the code and you will be connected to the dance room.
4. Done! Now the song selected on the smartphone should also be displayed on the computer screen.
5. Select any song and play it
6. Hold your smartphone in your right hand and mirror the dancer's movements on the screen!
Additional players can download the game on their smartphones and join your dance room
How to play on a tablet (Android or iPad)?
1.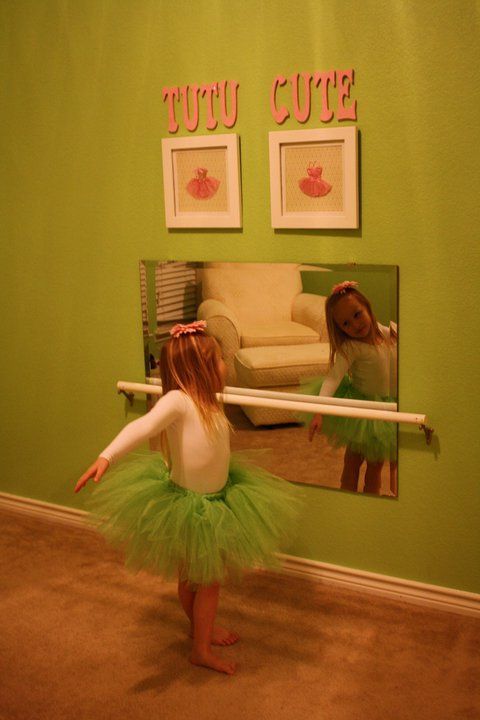 Download the app Just Dance Now to your smartphone and launch it
2. Download the app Just Dance Now to your tablet and launch it
3. The dance room number and QR code will appear on your tablet. This number and code is unique and created just for you. When requested by the app Just Dance Now , scan the code and you will be connected to the dance room.
4. Done! Now the song selected on the smartphone should also be displayed on the tablet screen.
5. Select any song and play it
6. Hold your smartphone in your right hand and mirror the dancer's movements on the screen!
Additional players can download the game to their smartphones and enter the room number to dance with you.
How to play on Apple TV?
1. Open the App Store on your Apple TV
2. Find the app Just Dance Now and install it
3. Launch the game and use the remote as a controller to select a song
4.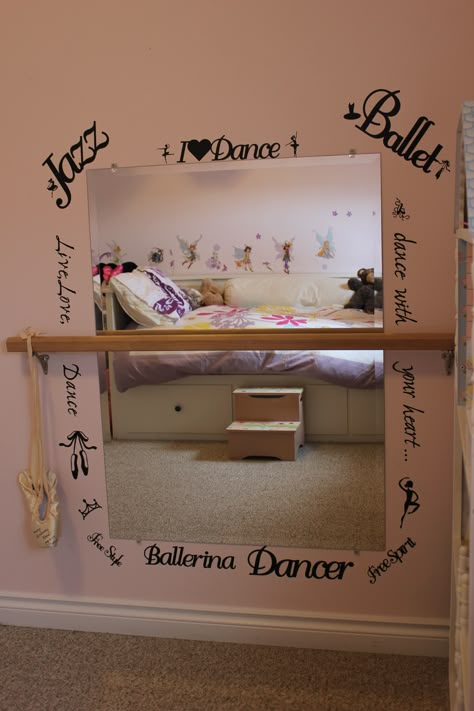 Hold the remote in your right hand and mirror the movements of the dancer on the screen!
Note: You don't need a smartphone to play on Apple TV, but additional players can download the game to their smartphones and join your dance room (in the upper left corner of the screen).
What is a QR code?
A QR code is a 2D barcode. It looks like this:


In Just Dance Now QR codes are used to encrypt your dance room number. Before playing, you will be prompted to scan a code on the screen of your device (PC, TV or tablet) to automatically enter the dance room.
What is a "dance room number"?
The dance room number is a unique number displayed on the screen that you enter into your smartphone. Using this number, the smartphone connects to the screen and the game session starts.
This number appears on the second screen selected to play Just Dance Now (any screen connected to the Internet that can access JustDanceNow.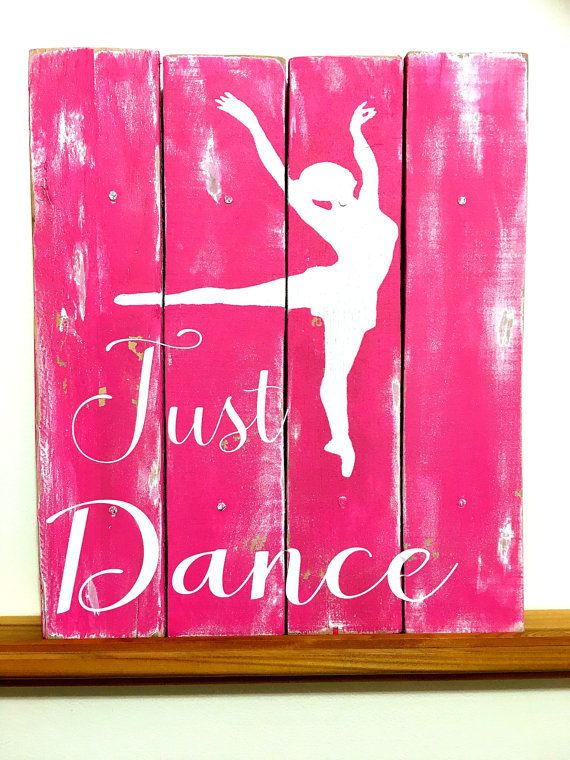 com: Smart TV, computer, tablet, Apple TV, etc.).
Just Dance Now is a popular dance sim
Many people are familiar with Just Dance 2015 or at least have seen how it is played on PlayStation and Xbox consoles and danced in front of TV screens. Just Dance Now is the same game made for those who don't have a console.
However, a smartphone is not enough to play Just Dance Now. You will also need a PC, laptop, Smart TV or tablet - any device with a screen and Internet access. All actions will take place on a large screen in a browser window, while the smartphone will become a motion controller.
To start playing, launch the Just Dance Now app on your smartphone and open the game website on your second device.
After launching the application, you will see a catalog of songs. Now there are 346 of them, the music library continues to grow. The songs are divided into categories: "Smile and dance", "Rhythm Latino", "Hall of fame", "Fitness", "Children's corner".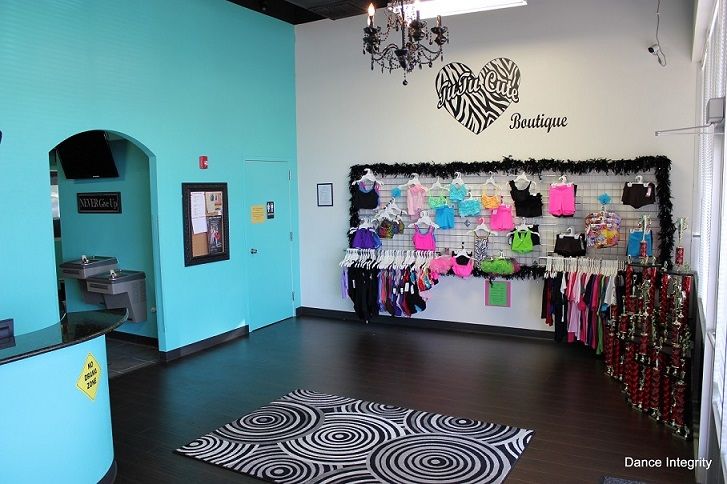 There is also a search by name.
Before choosing a song, you can see how to dance to it. If you liked the track, add it to "Favorites" or go to the "Dance Room".
To start dancing to the selected song, you will need in-game currency. You can earn it by dancing to free songs. If you want to buy coins for real money, then there is an in-game store for this.
After selecting a song on your smartphone, you will need to enter the numbers from the Just Dance Now website or scan the QR code from there to enter the party. So the application on the smartphone is synchronized with the web game. Then take the smartphone in your right hand - this is now your game controller.
Stand comfortably in front of the screen and start mimicking the movements of the dancers as if it were your reflection in a mirror. If it's difficult, look in the lower right corner of the screen - there will be a hint which movements and when to repeat. Each correct wave of the hand will bring you points, which the smartphone will inform you with vibration and a sound signal.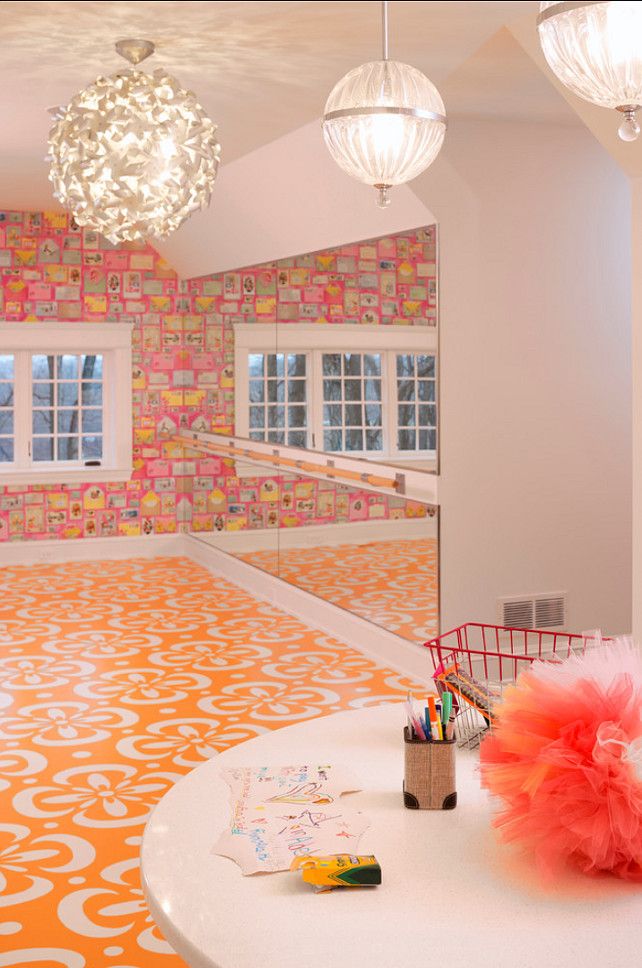 Increase your level - get coins. And don't forget to check your profile to see how many calories you've burned.
You can play Just Dance Now with your friends. To do this, everyone needs to have the Just Dance Now app on their smartphones and that everyone enters the same "Dance Room" by entering the same code. Hot party guaranteed!
Price: Free
Price: Free
How to play just dance now with a TV?
Invalid Tronis . Just Dance Now This is not a console version. Kinect does not apply here. To play you need a computer and a smartphone. Instead of a computer, you can also use Smart-TV (regular TV will not work here, only if you connect it to a PC or tablet as a monitor) or, for example, an ipad. And so all questions about the Just Dance series (Just Dance, Just Dance 2, Just Dance 3, Just Dance 4, Just Dance 2014 and Just Dance 2015) can be asked in the VK group: vk.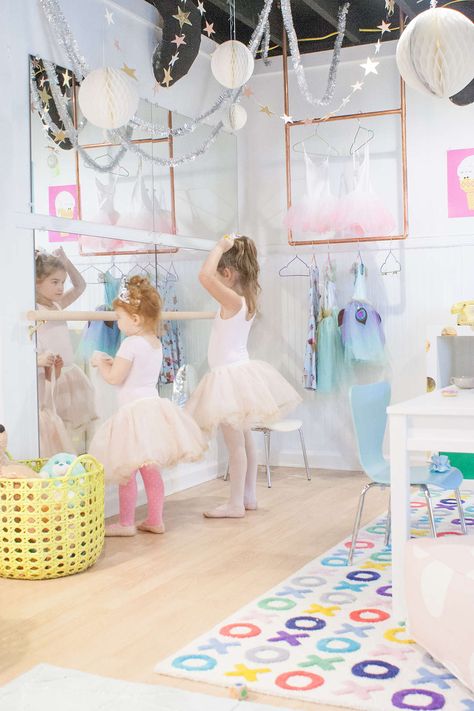 com/justdancegame
Kinect only.
Look guy, you need to buy a cable that connects to the TV and to a computer (laptop), where can you buy it ask how I use it...
Just buy a console with kinect and of course the game
and everything works, you go into the TV mini and you're done
Easy, connect your computer to the TV, download just dance now to your phone. Go to the Justdancenow website. com (just delete the space before com), the site will show your room number, enter this number on your phone and you're done!
just connect the computer to the TV and if you want to play somnoy through kinekt my nickname is Rexo
igor kharitonov go play?
It's easy, there are two ways: 1. You can connect your computer to your TV and go to www.justdancenow. com, there will be a room number that you will need to enter on your phone, and you can also play without a phone 2.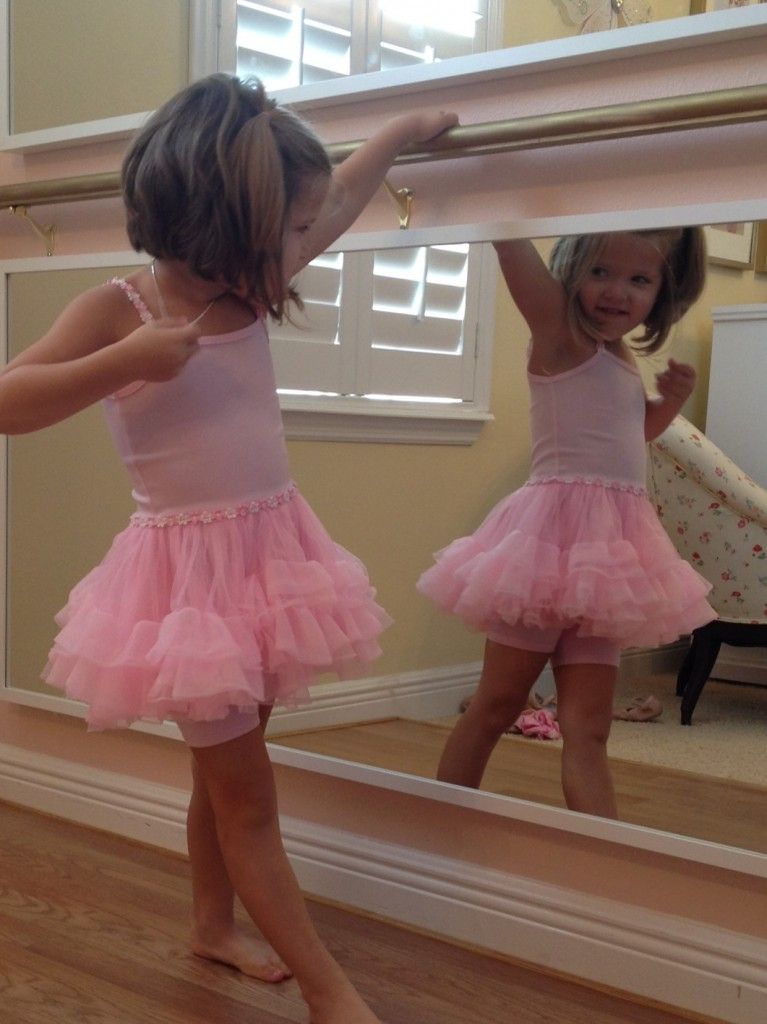 if you have a Smart TV, you can join it by just pressing on your smartphone (in the application ) in the upper right corner is a button that looks like a TV with network waves. These are the two ways that I know to play the game on a TV. I think I was able to help you, goodbye!
warfare cool game
Connection difficulties for the Controller app
How does the app work?
The application works when connected to a WiFi network, the smartphone transmits data to the console, and the console, in turn, must detect the smartphone and establish a connection.
Why can't my phone connect to the console?
Please note that the Controller app is no longer supported for Just Dance 2015. See the NEXT SECTION for a complete list of supported games.
Here are some steps that can help you resolve the situation:
Before you start following the instructions:
Are your smartphone and console connected to the same network? Both devices must be connected to the same WiFi network in order to transmit information to each other.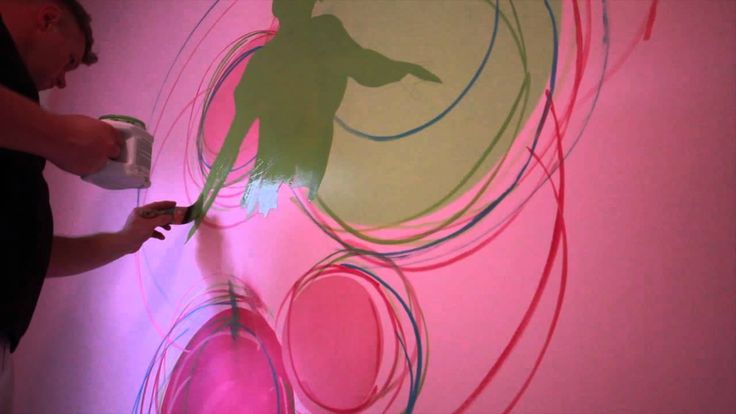 Please make sure you have the latest OS updates for your Xbox One console installed. Also, please install the latest version of the Just Dance Controller App from Google Play or the App Store.
On smartphone:
Check that the WiFi connection is complete and active. Also make sure your smartphone is not in Airplane or Do Not Disturb mode
On console:
Make sure WiFi is connected and active on the console and that the console is connected to your WiFi network.
If the console is connected via a LAN cable:
Is the cable connected to the WiFi modem? Make sure the LAN cable is connected to the WiFi modem and that the smartphone is connected to the same network. The console and smartphone can communicate with each other even if the console is connected via a LAN cable.
Why can't my smartphone connect to the console even though both devices are on the same WiFi network?
Please follow the instructions below:
1.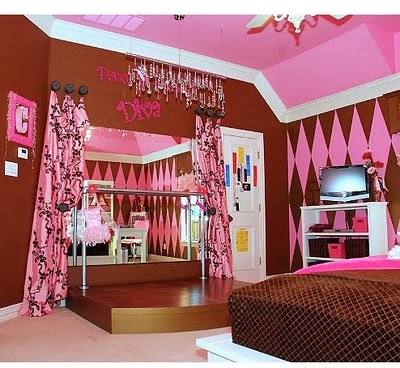 Launch Just Dance on your device: Wii U™, PlayStation®4, Xbox One, or Switch (Just Dance 2018 only)
2. Sign in and select Mobile device as a controller. The console will start searching for devices on the network.
3. Open the Just Dance Controller app on your iOS or Android device. Please carefully read the instructions that will appear, or take a look at the Help tab located in the lower right corner.
4. If the smartphone and the console are connected to the same WiFi network, then the smartphone should recognize the console settings, and then the console name should be displayed on the screen.
a. If the console name is not displayed, check your WiFi settings. smartphone and console settings, and then follow the steps carefully.
b. If the console name is displayed, select it and a connection will be established between the smartphone and the console.
5. Launch the game using your smartphone and dance while holding the phone firmly in your right hand.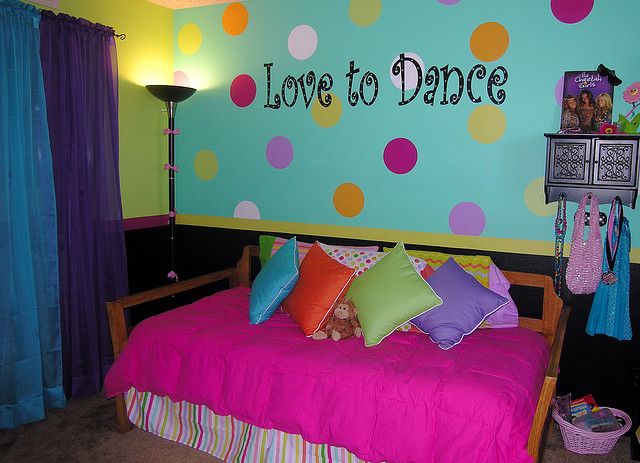 The application cannot find the console, why?
Have you tried connecting your smartphone and console at the correct time? Please try to connect your smartphone only after the smartphone is selected as a controller on the Just Dance 2018 home screen. In this case, the console will know to scan the network for the smartphone.
Please note that using your smartphone as a controller is only available for the following consoles:
- PlayStation®4 and Xbox One for Just Dance 2019
- Wii U™, PlayStation®4, Xbox One, and Nintendo Switch for Just Dance 2018
- Wii U™, PlayStation®4, Xbox One, and PC for Just Dance 2017
- Wii U™, PlayStation®4 and Xbox One for Just Dance 2016
- And for the following smartphones: iOS (version 6.0 and later), Android (version 4.1 and later), Windows Phone 10 (Xbox One only compatible) for Just Dance 2016)
Please note that the Controller app is no longer supported for Just Dance 2015.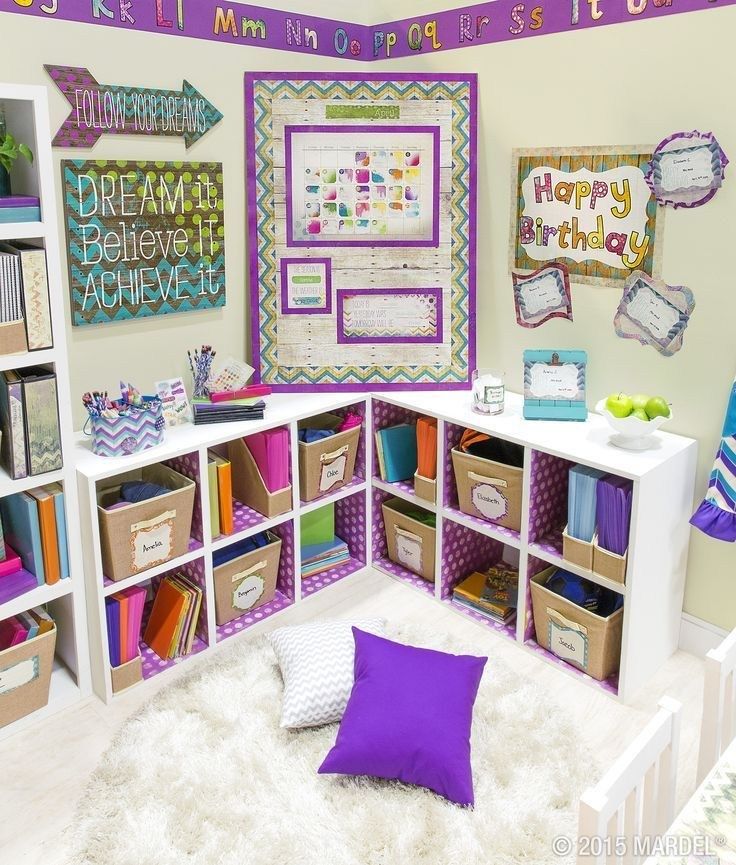 The application cannot detect the console even though both devices are on the same WiFi network, why?
Verify that the console detection feature was enabled after the mobile device was selected as a controller. Only in this case, the console will be available for detection by the smartphone.
You have the option to restart the console search function by clicking on the "Refresh" option in the application window.
Why does the smartphone lose connection during the game?
Please see the list of possible reasons that may prevent your smartphone from connecting during a game session:
- Alert window
- Low battery level
- Screen off
- Smartphone turns off due to low battery
The application was determined by the console, but I can't select because the device keeps searching. How can I choose a console?
Try closing the application and reopening it. You can try rebooting the device, this should help resolve the situation.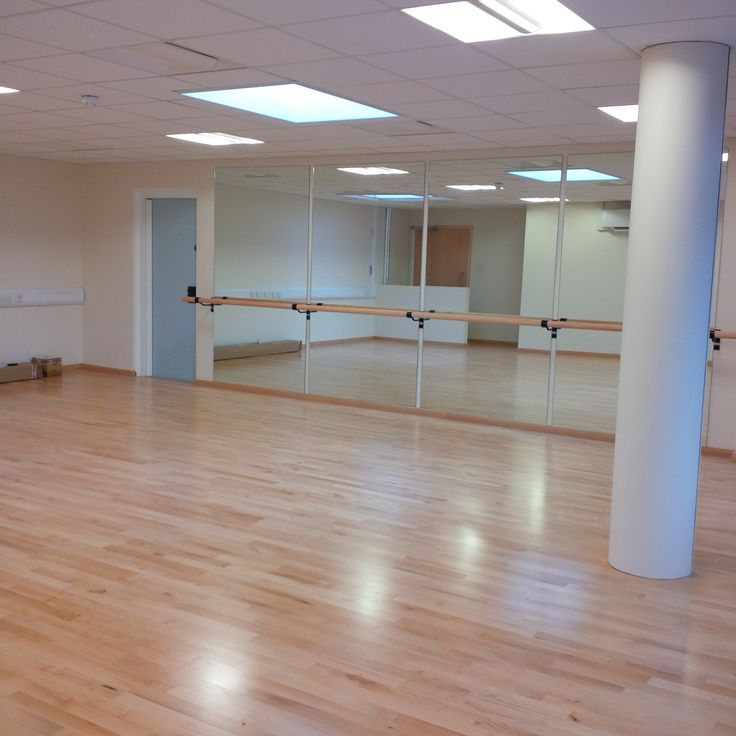 The application gives a message that the smartphone is not connected to the WiFi network, however, it is connected. Why does this situation arise?
Make sure that Airplane mode is not active, that the smartphone is not in night mode or do not disturb mode. If these modes are active, it will prevent WiFi connection.
Is the app compatible with the Wii, PS3 or Xbox 360 console?
The Just Dance Controller app is not compatible with Wii, PlayStation 3, or Xbox 360 systems.
The new Just Dance Controller app has been specifically designed for the new Just Dance features on Wii U™, PlayStation®4, Xbox One, and Switch consoles.


How to play Just Dance Now 🚩 Computer games
The main goal of the game is to give joy and good mood. And only then it turns out that the time spent online was useful: gradually your body becomes more plastic, loses extra pounds, and you suddenly find that you can move well to the music.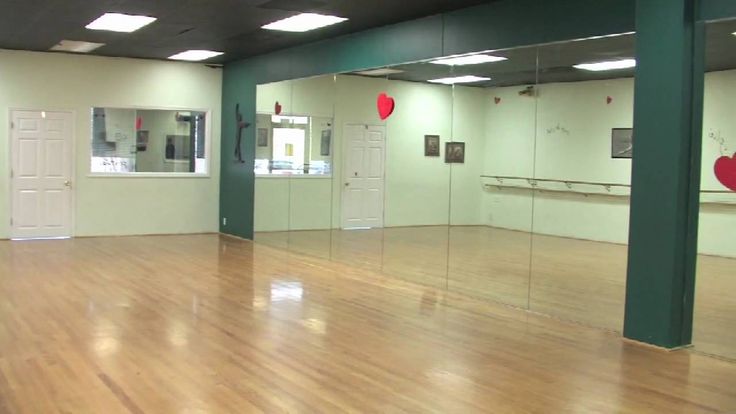 Which is very nice and motivates to dance more.
The difference between J ust Dance Now and regular games is that you won't be able to sit on your ass, click the mouse and stare hard at the monitor screen as usual. You will have to work hard, move vigorously and relentlessly monitor the accuracy of your movements.
The game has its own charms:


Dancing online, you compete with strangers and, trying to outdo your rivals, get points for skill.


For each successfully repeated song, you earn not only points, but also coins, which you can use to buy songs.


Each new song is a transition to a new, more complex level.


If you wish, you can create original melodies and communicate with dancers from different parts of the world.


There are several ways to play - using the console, TV and computer. The choice of device is up to you, but there are some details to consider.
For example, if you want to play from a console, you will have to purchase a special sensor on your hand that will read all your movements. It's convenient, but not very cheap. In the case of a computer and a laptop, everything is much simpler - to transmit impulses, you need a smartphone with a working Internet. In game mode, the Internet must work simultaneously on both the phone and the computer. It is desirable that the network on both devices is supported by one. J9 game0265 ust Dance Now supports 2G, 3G, 4G, WiFi. If you want to dance with a big company in reality, then friends can connect to the game in any number and from any network. The only thing that affects the quality of the game is the speed of the Internet, since it can be different for each device. The spent traffic will pleasantly surprise you - one song will take less than 1 kbps.
To install the game, you need to go to the Google Play Market or App Store virtual store from your phone and download the application.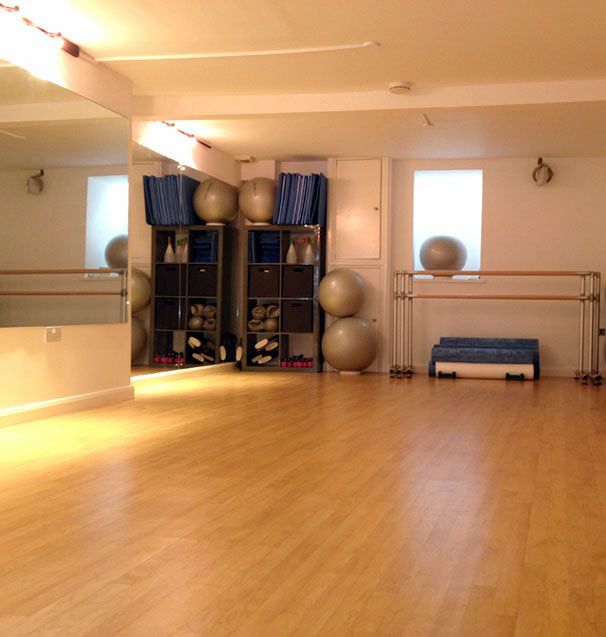 When the download is complete, you create a character, give it a name, and enter a room number. After that, you need to turn on the game online (or download it to your desktop) on a laptop or computer, find your room on the screen and enter the number there. After all the formalities, you will be offered a song to dance. Wait for the rivals and dance! Most importantly, keep your smartphone firmly in your hand. If you perform movements without a phone, then there will be no control over the movements, and therefore there will be no excitement from the dance either.
---
See also
How to play Quidditch
How to play ragnarok
How to play with animal figurines
how to play goat with 3 players
How to play the game snail bob 6
How to play cross-cutting
How to play kindergarten
How to play the game lord of the rings
How to play with a 2 year old child
How to play 1 xbet
How to play table billiards
The best online dance games on PC
Tired of endless battles and monotonous grind? Want to relax and try something completely new? Online dance games are what you need: we present a list of the best representatives of one of the most socially oriented genres.
Just Dance 2017
A former console exclusive that made its first appearance on PC. Unlike other games on the list where virtual characters dance, Just Dance 2017 invites players to personally wave their arms and legs, trying to imitate the movements of the dancer on the screen.
Just Dance does not require special controllers: just download the assistant application to your smartphone, connect it to the same Wi-Fi network with your computer, and you can dance until you drop, both alone and with partners (or rivals) in one mode screen or online.
Alas, this pleasure cannot be called cheap: in addition to buying the game, you will have to pay for a Just Dance Unlimited subscription, otherwise you will be content with a miserable 40 music tracks.
A subscription gives you access to 300+ licensed songs, so that the money spent will be more than recouped by the received emotions and calories burned. The game will help you regularly stretch your limbs after many hours of gaming sessions, and will also be the perfect entertainment for a noisy party.
buy
MStar
An online game that uses the Unreal Engine 3, which makes it look much more beautiful and modern than the competition. The power of the engine allowed developers to implement colorful locations and detailed characters, realistic animation and modern effects, and an advanced hero editor, combined with an extensive wardrobe, gave players the opportunity to create completely unique conquerors of the dance floors.
As far as gameplay is concerned, MStar is fine with that too.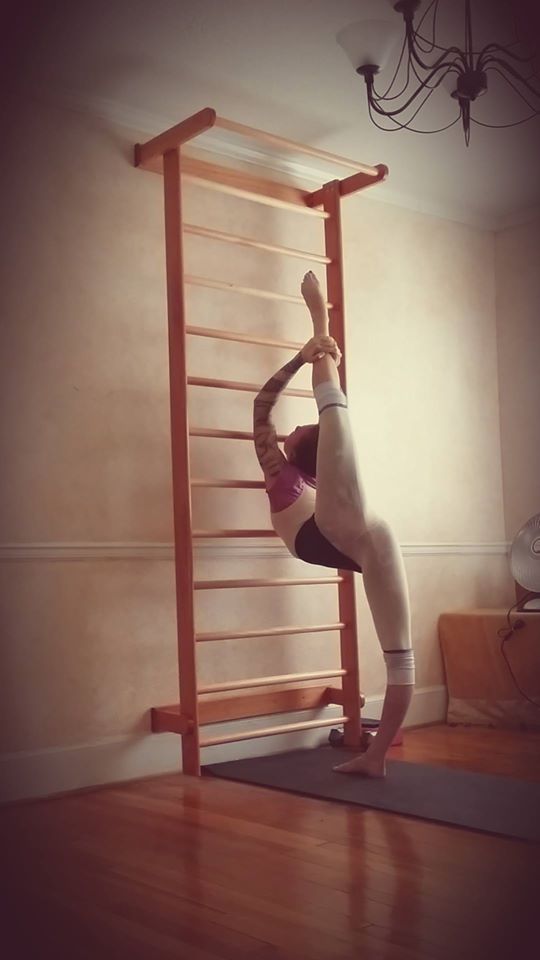 The game is friendly to beginners and able to challenge hardcore gamers, so there is entertainment here for every taste. In addition to actually participating in dance competitions (in which, by the way, licensed foreign and domestic musical compositions are used), users can equip their virtual apartments, go to parties, visit bars and cafes, make acquaintances, arrange dates and weddings.
Earlier in the CIS the game was published by 101XP and was available entirely in Russian. But as of the end of autumn 2021, one server remained operational - fortunately, a detailed guide on registration and Russification is available in the VKontakte game group.
Play
Soul Dance Party
Soul Dance Party from domestic developers combines two genres - dance and social. On the one hand, hot dances with bright outfits and pleasant music await you, on the other hand, the opportunity to create a unique character and just live by attending parties, building relationships with the inhabitants of the virtual world and completing quests.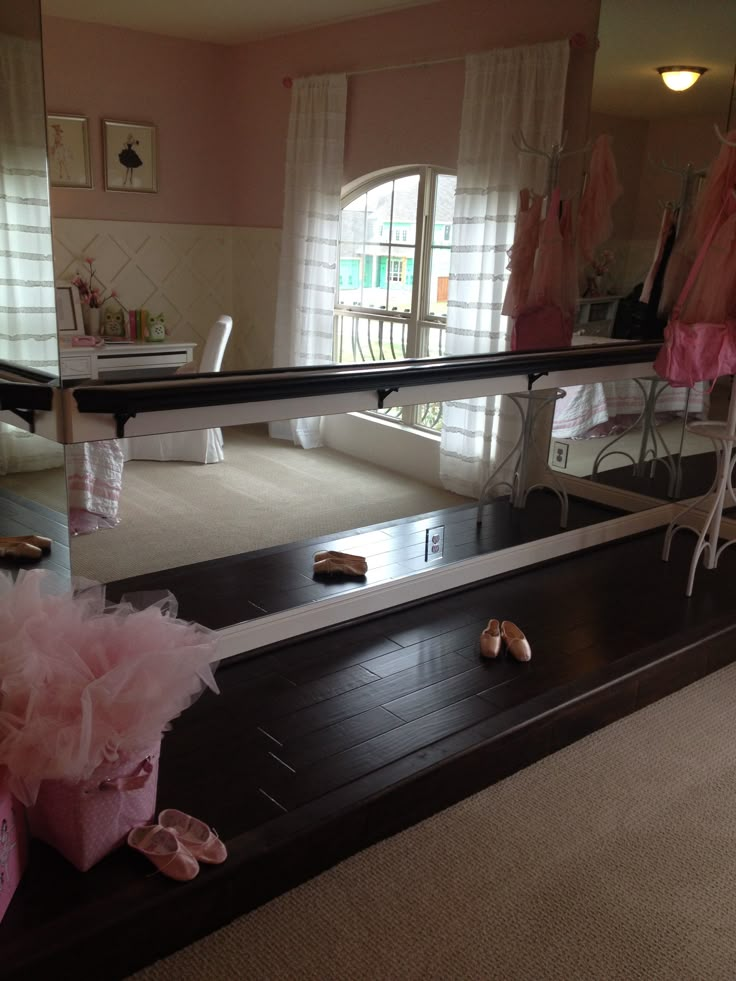 Everything is possible in this game.
The game was released in 2021, so it will please you with excellent graphics. Yes, and it's nice to realize that the dance genre does not cease to interest developers.
Play
Dance Collider
This game will literally make you dance, because it was made for virtual reality glasses. The gameplay offers to compete with 9 virtual dancers - you have to catch flying spheres, thus reproducing various movements. You will do this under one of the 75 songs written by the legendary composer F-777. If this is not enough, then try out the in-game editor.
We advise you to warm up properly, because you will have to move a lot and quickly.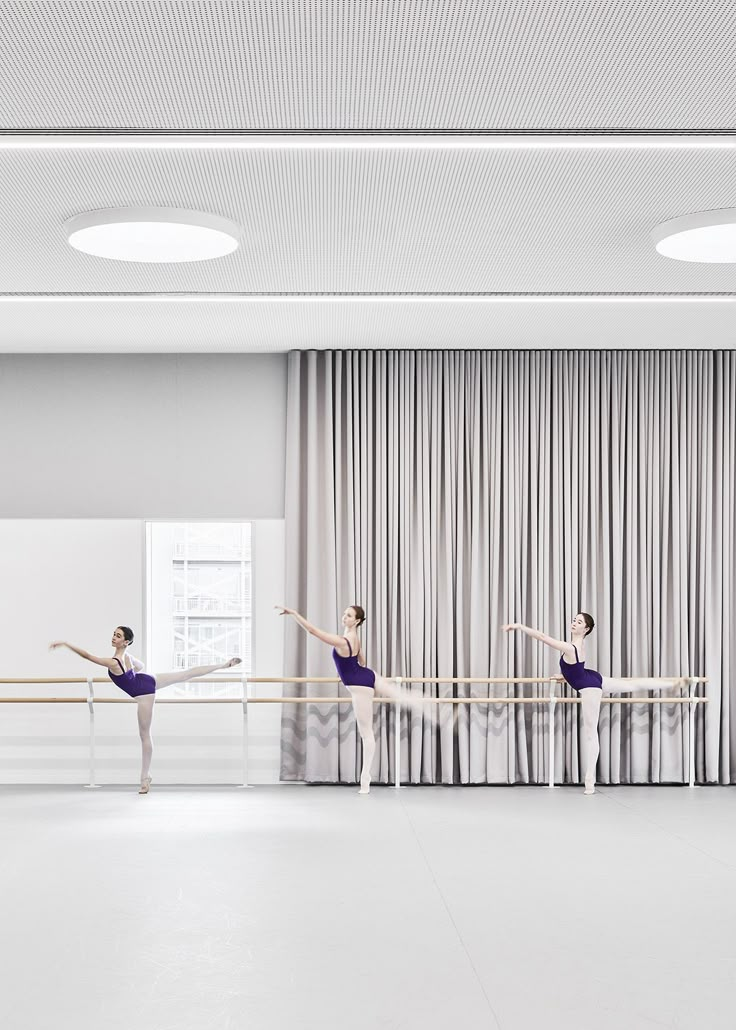 Buy Now
Space Dance Harmony
Another dance rhythm game for VR, but with a focus on learning. She suggests repeating the movements of a virtual assistant, and for this you will have to use the whole body. It is interesting that the dance numbers were worked out by professionals in their field, and there are modes in the game for both wooden beginners and flexible professionals.
Enjoy different styles of music, leaderboards and nice graphics with various decorations.
Buy
Dance Magic
It would be strange to see a dance game in the track record of the creators of the furious action game Crossout, if you do not know its content. In fact, Dance Magic also offers to clash in hot fights, but the attacks of the duelists are activated by their smooth movements.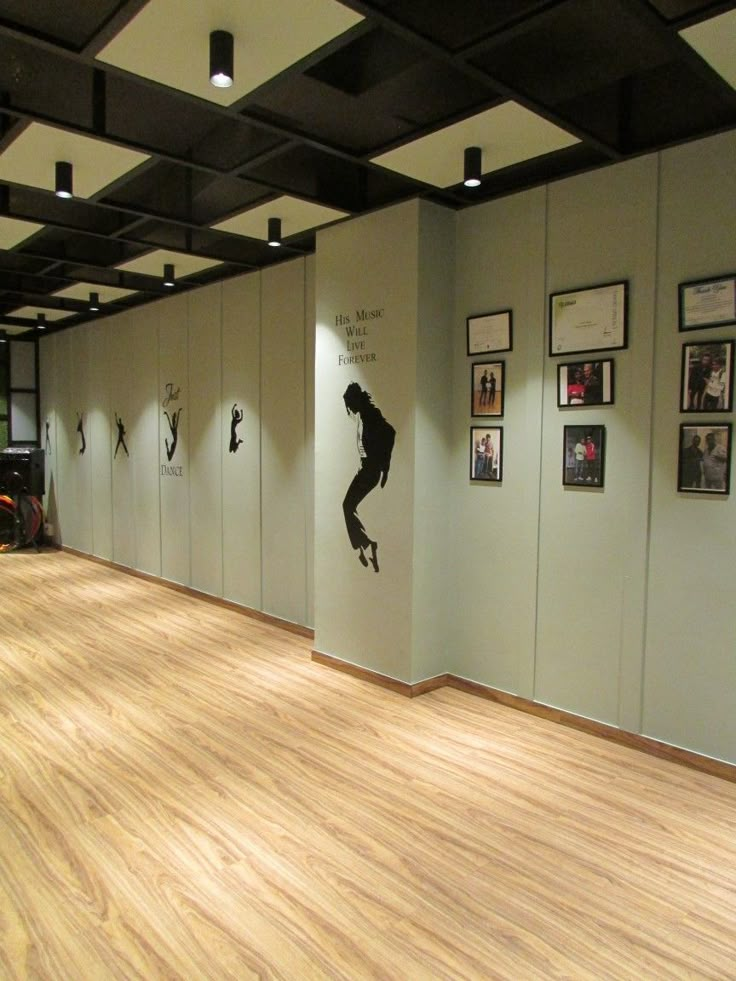 The formula of the game is simple - dance to defeat the enemy. To do this, you have to press various buttons in time and link them into spectacular combos, thus activating various abilities of the hero. You can choose from 7 dance styles, 30 music tracks and a rich wardrobe of star costumes.
Buy Now
Audition
A series of dance games on PC from Korea, with anime style, a large selection of dance styles, an advanced character editor and impressive customization options - the variety of clothes available in the wardrobe will give odds to many fashion houses.
Some editions of the Audition series failed to attract an audience and were closed, others are still afloat.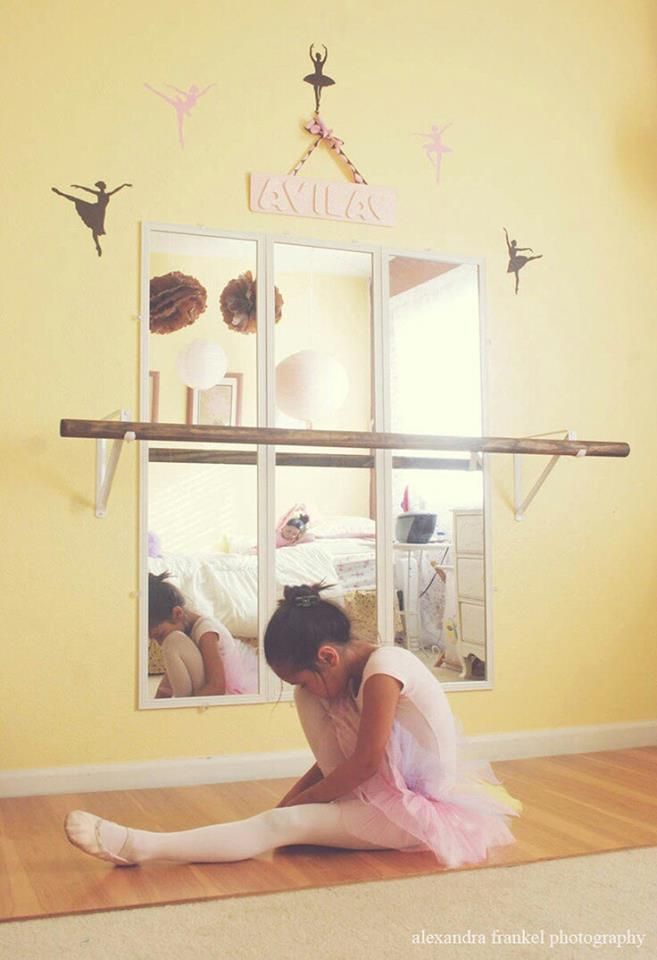 Among them is Audition Online, which can be played for free on Steam: the project allows you to gather in a large crowd and arrange a group dance battle, gaining points and receiving rewards. Other aspects of the social genre - communication, dates, weddings - are also present, so you can safely go into the game for new acquaintances.
Play
Para Pa
A dance arcade game of Chinese origin, localized in the Russian market by Mail.ru and very popular among fans of the genre. All thanks to a well-developed social component: Para Pa is not only dancing, but also parties, weddings, shopping and even showdowns between groups.
However, there is also a lot of dancing here: dozens of dance floors, clubs and stadiums, rattling with famous musical compositions, are waiting for the inhabitants of the virtual world.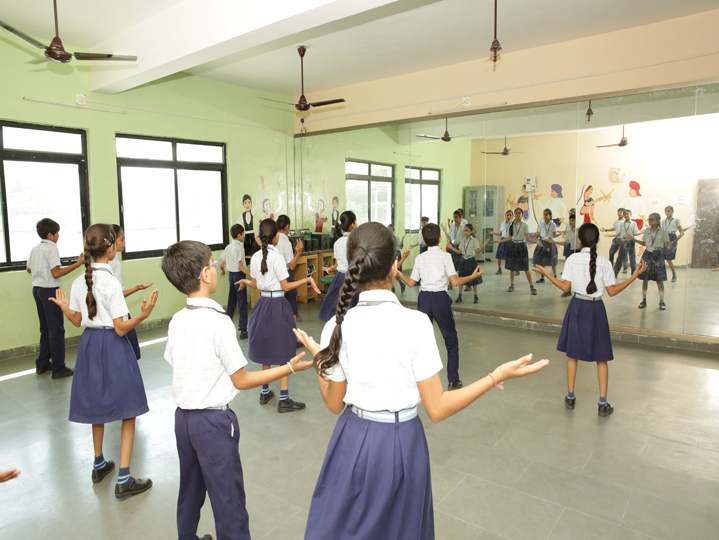 Movements are performed through QTE: players must press certain keys, trying to get into the rhythm and score the maximum number of points. You can show your skills both alone and in a group with other users, including participating in the above-mentioned battles (no massacre - only dance competitions).
Play
Crypt of the Necrodancer
Crypt of the Necrodancer is a mix of roguelike RPG and dance simulator. Behind such an intricate definition lies a very exciting gameplay: here you need to explore the dungeons in rhythm with the music, trying to dance enemies.
In Crypt of the Necrodancer, everyone dances - enemies, bosses and, of course, player-controlled (co-op supported) characters, turning the battlefield into a strange but fun disco.
It is not easy to master the local rhythm mechanics, but when it nevertheless lends itself, the gameplay of the project begins to bring genuine pleasure. For more immersive atmosphere, you can connect a real dance mat to Crypt of the Necrodancer and beat the rhythm with your feet, while getting rid of both enemies and extra calories.
Buy Now
LoveBeat
A free casual game dedicated exclusively to dancing, featuring a variety of songs and dance moves that you can learn to hone your skills and then show off to your opponents in online competitions.
LoveBeat boasts an impressive amount of content. Over ten game modes, including individual, couple and group dances, over five hundred music tracks in various genres, a giant wardrobe with which to decorate your avatar, and many social features that allow you to communicate with players, make new friends and even have virtual weddings.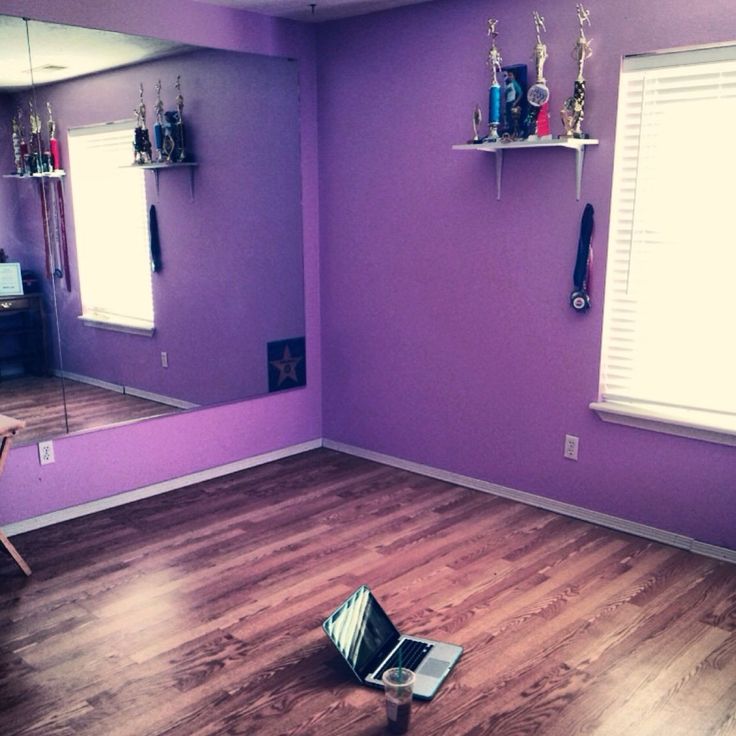 And most importantly - the atmosphere of an ongoing party: perhaps the most important thing to expect from a dance rhythm game.
Play
Super Dancer Online Extreme
An MMO dance game with tons of modes and dances, plus tons of additional activities, including decorating your own home, taking care of your pets, updating your wardrobe, chatting with other players, and even crafting items. Another distinctive feature of the game is the ability to get married, have a child and take him to dance battles.
The name of the game, Super Dancer Online Extreme, hints that some of the challenges here can be extreme. And it's true: new levels of difficulty and hardcore modes are gradually opening up here, and in order to master them all, you need to have a good reaction and a sense of rhythm.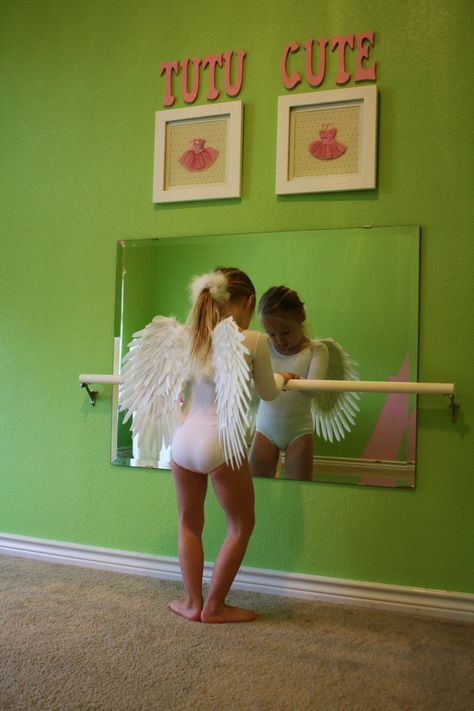 The best of the best can join guilds and organize guild wars - no sieges and battles, only dances, dances, dances.
Play
Avatar
One of the most popular social games where, in addition to other entertainments like decorating a house, going to cafes and shops, completing various quests and communicating with the inhabitants of the town, there is also dancing.
In Avatar, you can go to the club and challenge the players to a dance duel. Or start a relationship with another avatar and merge in a pair dance. There are tons of possibilities, and dancing mini-games are exciting, so you definitely won't be bored.
Play
Club Cooee
Another social game, in fact - a three-dimensional chat in which avatars of players get to know each other, communicate and perform various joint actions.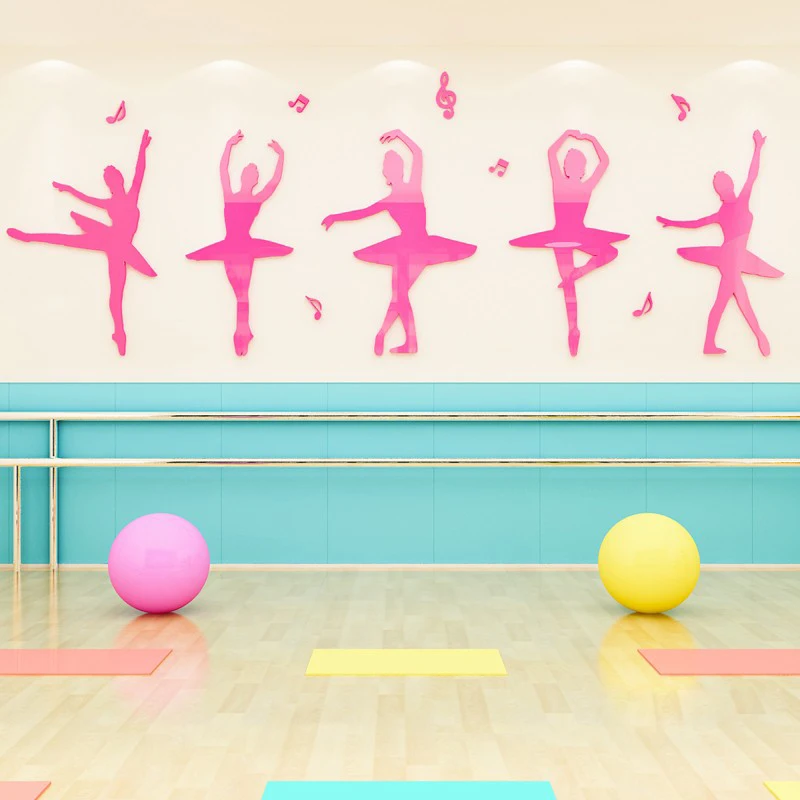 For example, they dance - a separate dance room is available here, where you can show your skills by performing a couple of intricate steps.
In addition, the project is interesting in other activities. Here you can dress up your character, get a magical pet, arrange a virtual room - in general, have fun from the heart!
Play
Dancing Angel
An anime-themed MMO dance project that lets you choose and customize your character, then hit the dance floor to compete with other players, make friends, chat, and even celebrate weddings!
Dancing Angel contains many customization items, including wings, jackets, boots, dresses, pants, and so on.