How to lace irish dancing soft shoes
shoes
HARD SHOES
1. Proper Fit
** Mike Mullane, ADRG: "Fitting dancing shoes is extremely important. With all the different styles the shoe should be matched to the dancer's ability. Beginner and World Champions have different needs it must be recognized that what is needed in a shoe for a World Champion, is not needed in a shoe for a newer dancer learning a basic hornpipe or treble jig"
**Christine O'Riada TCRG: "only when a dancer has been dancing for a couple of years in the beginner hard shoe do I recommend that the dancer purchase Flexi or Super Flexi shoes. There is a period of adjustment for the dancers as the tips on these shoes are thicker and longer. The dancer has to really work at getting control of the shoe. That is why an experienced dancer should only wear them. At this stage one should only buy the correct size of Flexi shoe. It should fit neatly for if it does not and the dancer attempts to go up on toe, the foot will be jarred down to the top of the shoe.

The dancer will hate it and the possibility for injury exists.... The dancer needs to have a strong arch so that they can arch the Flexi shoe in order to produce a nice pointed, arched look to the foot when performing and competing.
**Patrick Fay: "Elastics can help dancer with narrow feet get a snugger fit in there hard shoes... The new flexible hard shoes should fit snugly. They, too, will stretch at least a half size once the dancer starts to wear them. there really is no breaking in with the new hard shoes other than getting used to the toe pieced that will be a little higher since that dancer hasn't worn it down yet"
2. Breaking In
Everyone seems to have their own personal favorite ways of breaking in hard shoes!! Most involve ways of stretching or softening the leather to fir the dancer's foot.
**Ontario Teacher Alison Reaney Brown ADRG: "When breaking in a new pair of hard shoes, my dad used to stuff them with wet newspaper, soak them in a bath, take a hammer to the heel to soften its grip and spend countless hours bending them back and forth.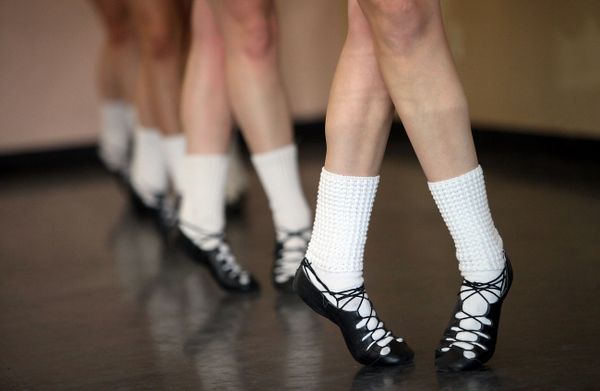 Now with the Flexi soul it is not as necessary but my dancers till experience discomfort with new shoes so I have passed this info onto them. I always tease my dancers that they don't know what a real blister is since the shoes are so much better now"
**Ohio Teacher Ann Richens ADRG: " The only thing I have ever found in breaking in shoes is to wear them often as you can even if you are not planning to dance. Have you ever tried on a pair of shoes in a store that have been tried on by many people? They are usually a little stretched. I wear shoes that I have had for 25 years with nails in them. I have bought fibreglass but the toe pieces are so hard to get used to.
**New York Teacher Mary Heneghan ADRG: "My dancers fold their hard shoes in half and rubber band them and keep them in their shoe bags that way. This helps form an arch, breaks in the sole of the shoe so that dancers can get up 'on toe'. Of course, the best way to break in shoes is to wear them - when practicing at home and at class" Some dancers use products to soften their shoes such as those made to soften baseball gloves.
Some dancers buy used shoes from other dancers who have out-grown them. This way they have already been broken in :o))
Article from the Irish Dancer Magazine June/July 1999 issue

Jig Shoes: New Irish dance parents start here! - Customer service centre
Shopping basket
Your son or daughter comes back from class and says their Irish dance teacher has told them to get a pair of jig shoes.
While some parents are confident about what to do next, many find themselves in a minor panic.
What brand, what style, what tips and heels? And that is before the major question of what size to go for!
We have been down this road with thousands of parents over the years so let us help you get the right jig shoe for your child.
What brand and style to go for?
Parents and guardians now have two choices for their first pair of jig shoes.
We always used to recommend that new dancers start in a pair of Antonio Pacelli Superflexi jig shoes.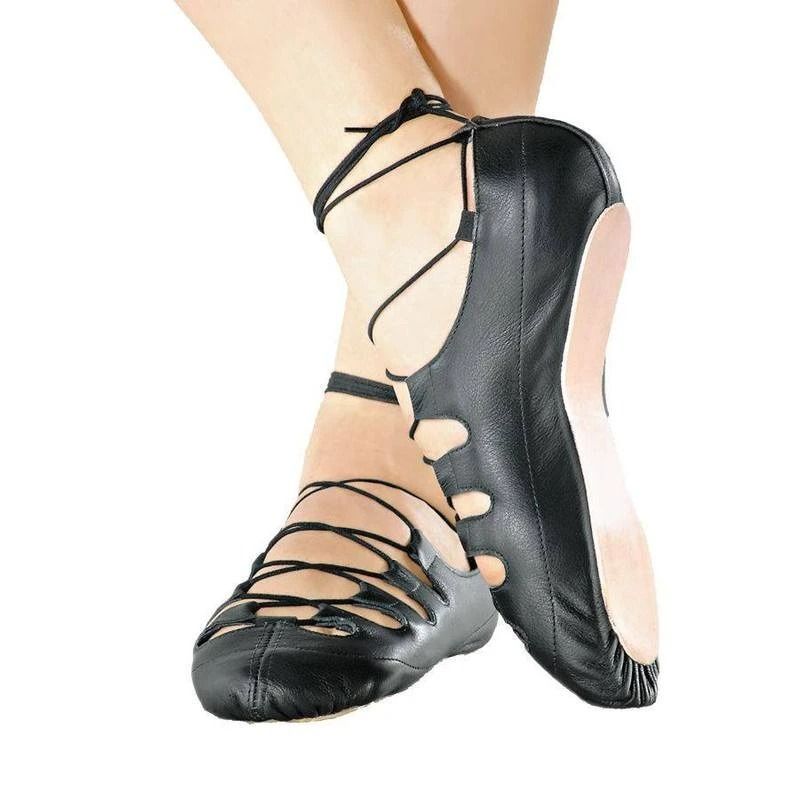 They have a leather sole which supports your child's arches which is very important in the early stages of a child's dancing life as it allows time for their arches to strengthen.
The soles will soften over time and become a fantastic pair of comfortable, supportive jig shoes. The leather sole is also more hard-wearing than the softer suede sole so they also represent good value for money. There is also a good second hand market in this jig shoe due to their popularity amongst beginners and because they wear so well.
However there is now another option, the Essential Jig shoe.
This is the first black suede sole jig shoe we have developed for beginners. The suede sole is thicker than our Ultraflexi models and has been designed to support a new dancer's arches while offering a little more flexibility and movement than our Superflexi model. The Essential model also benefits from a curved inner heel to make heel clicks easier to perform - a tricky move for any dancer!
If you are not sure which one would suit your child best then speak to the dance teacher to see if they have a recommendation.
As a general rule, if you want a long lasting jig shoe which offers the most support then go for the Superflexi. If you think the dancer would benefit from a slightly more flexible shoe and isn't suffering from any foot injuries then the Essential is probably a good choice.
We tend to find most new dancers in our shop prefer the Essential jig shoes as they are more fun to dance in straight away but do speak to the teacher if unsure and always be considerate to any injuries the dancer has had recently.
What about the other jig shoe styles available in the online shop you ask?
Yes, we do offer a wide range of jig shoes but most of the other styles are aimed at more experienced or show dancers. They are a lot more expensive than the ones we are suggesting above and while some are lighter, have louder tips and heels or have more comfort features, your son or daughter will still have a wonderful dancing experience with one of the above models.
You can always review a more expensive pair further down the road if your child looks like they are really enjoying their classes and want to continue.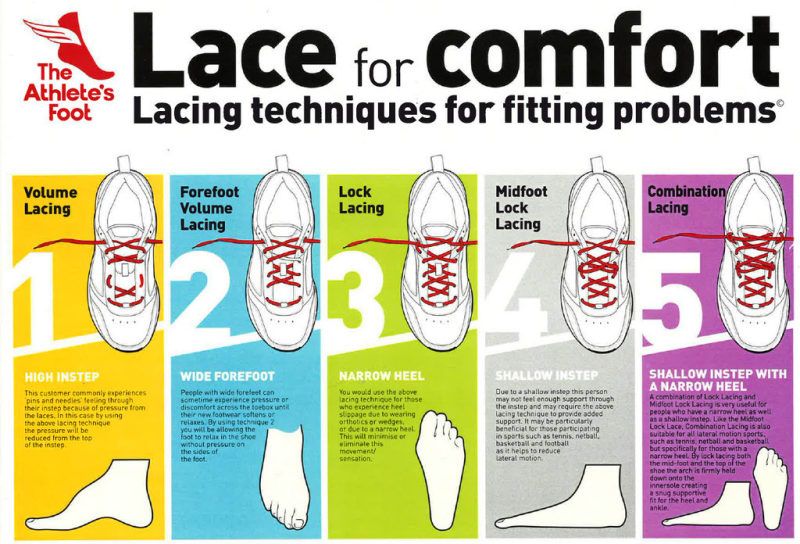 The only exception would be if your child has very sensitive feet then you could consider the Hullachan Ultralite Jig Shoe.
This has lots of features to keep your child's feet comfortable and protected. The Hullachan Ultralite has a range of comfort features including a padded heel, padded tongue and excellent shock absorption.
What tips and heels should I go for?
If your child is relatively new to irish dance then we would recommend the Leinster tip and Leinster heel. They offer a wonderful sound and are also economical and great value. They are by far our most popular tip and heel for new dancers. There is no need to go for anything more expensive at this early stage in their Irish dance career.
What size shall I buy?
This is the most popular question asked by new Irish dance parents. We have a comprehensive sizing guide on the product page for each jig shoe where you can use the measurements of your childs feet to help you choose the jig shoe size.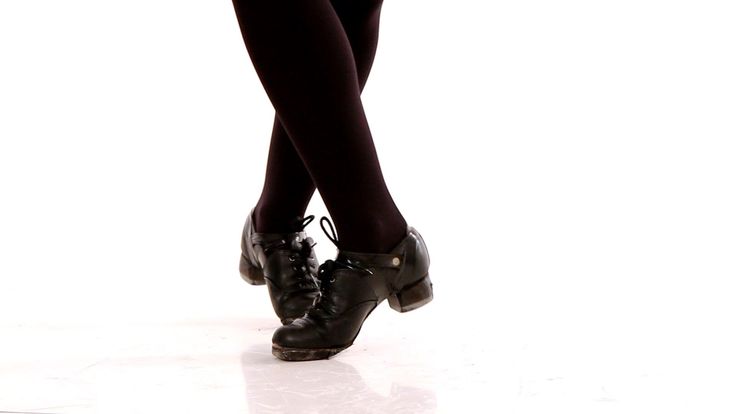 The sizing guide can be found on a tab underneath the product photos. You can read more about how to accurately measure their feet here
The Superflexi and Ultraflexi jig shoes come in a standard and wide fitting. The difference is largely around the toe area, with the wider width having more space from the ball of the foot forward to the toes. If your child doesn't normally have problems with the width of shoes then the standard fitting should be fine. Go for the wide if your child likes some wiggle room for their toes or has a relatively wide foot.
We strongly recommend that you do not order a big size with the idea of 'they will grow into it'. Jig shoes need to be relatively well fitting so the ball of the foot is in the right place in the shoe to use the tip properly. At most please only go up half a size.
We will happily exchange any shoe which is not the right size when you receive it. Simply send it back to us with a copy of the delivery note or invoice with a note on what size you would like to exchange it for and we will send out another size.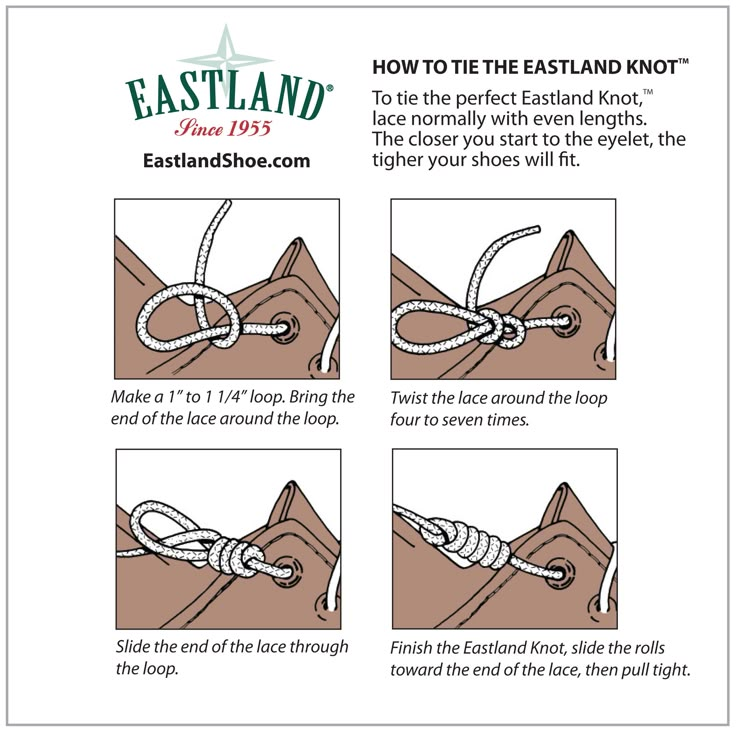 You can see more information on our exchange and returns policy here.
Hopefully that has answered most of your questions. Still unsure? Then please do get in touch and ask us. We are happy to help new parents and have plenty of experience to share with you to help you get the right size for your child. You can contact us here.
Enter your email address to receive instructions on resetting your password
×
Soft Irish Dance Shoes. Troubleshooting: killarney_ru — LiveJournal
Do you make similar mistakes with your Soft Irish Dance Shoes?
When it comes to shoes for Irish dances, the most problems and difficulties are caused by breaking in jig shoes - water corns, corns, dry corns. It's easy to forget that soft shoes can also be tricky. Pamela McDowell, general manager of Ryan & O'Donnell answers the most frequently asked questions about soft shoes, gives tips on how to break them in, choose the right size and make sure that shoes last a long time.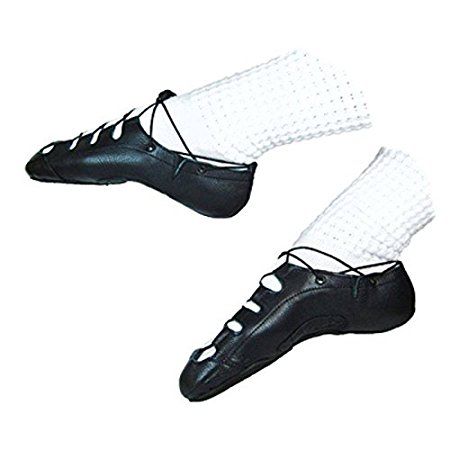 nine0005
What should I pay attention to?
Although soft shoes look quite simple (a piece of leather with lacing), they can vary significantly depending on the manufacturer. According to Pamela: "Cushioned shoes do not have strong foot support due to the basic design properties and their purpose, however, you have to pay attention to how the manufacturer compensates for this. For example, good arch support, cushioning, and a slightly stiffer sole can give you better support and protection when you move on your toes." nine0005
Pamela believes that "when trying on soft shoes should sit tight and press a little, but so that you can walk and dance in them painlessly, experiencing slight discomfort only during the first lessons in them - then it will not take much time to adjust soft shoes to size , and by dancing in them, you will only slightly stretch them. True to size is key, especially in the heel. "Soft should fit snugly around the heels and not slip off. The last thing you want is to lose them during the competition! If you see that the soft heels are loose, try on a pair a size larger, it is possible that the shoes do not sit on the heels correctly due to being too small.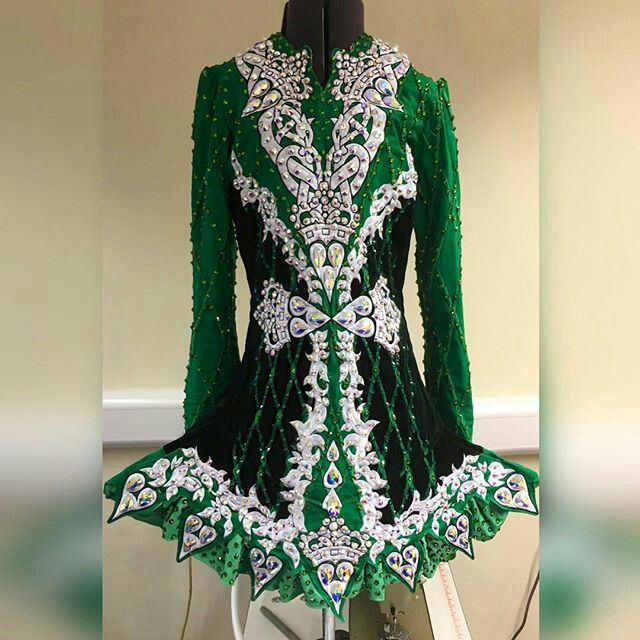 " nine0005
Should they push?
No. They should fit snugly and hold the foot well, but you should not feel pain. "If soft shoes don't hold your foot, cause pain, or you can't walk in them, then either the shape or size is wrong." Pamela believes that it is equally important to tie the laces correctly during the fitting: "When trying on soft shoes, be sure to tighten the lacing to the end to see how they sit and look fully worn on the leg, if necessary, contact the sales assistant. There are several different ways of lacing laces that all dancers should know. If you tie your laces incorrectly, it will affect how you dance, so we advise you to ask your retailer for the recommended lacing method for each individual soft shoe model. Don't be afraid to experiment with new lacing techniques in training, just because you're shown one option doesn't mean another won't work or be better for your feet." nine0005
There has been a lot of debate about lacing for a long time whether it is better to tie around the foot or around the calf.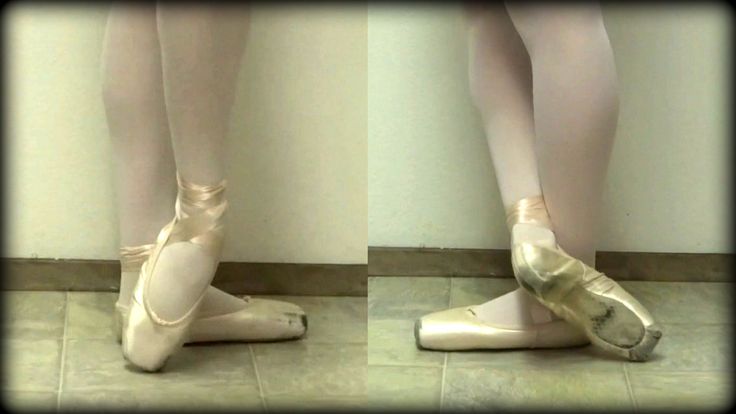 Pamela McDowell says that "Ryan and O'Donnell don't recommend tying laces around the instep as it's not good for the foot and often causes cramps in the instep due to tendon compression." She also adds that "there is a recommended lacing technique that keeps shoes securely on the heels and does not require lacing at the instep. If you really prefer to tie your laces around the instep, we advise you to do this only in competition and avoid this method during training." nine0005
How to break in?
According to McDowell: "Cushioned shoes shouldn't break in too long, especially if you buy the right size. The best way to break in any shoe is to simply wear it for training and change it in the middle of a session – pretty soon you will be in favor of new soft ones when you feel they have better grip and your dancing reflects that." She adds that "it might also be a good idea to try new soft houses on carpet first before dancing in them; this will give you an opportunity to make sure that they fit correctly and that you have chosen the right size / shape.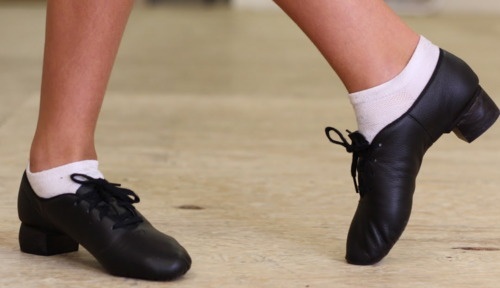 If the shoes do not fit, then there will be an opportunity to change them, since they were worn for a short time and walked on the carpet." Another important tip from Pamela, "You can also warm up the skin with your hands on the way to class and lightly wrinkle the shoes for 10-15 minutes before putting them on for the first time. This will help make the skin a little more supple when you put on your shoes in the gym."
How do you keep them in good condition?
Cushioned shoes often feel stretched and worn, probably because you buy them too small. Often this is the case. Pamela suggests: "Try buying soft shoes that aren't too small - while you want a snug fit, it's not necessary to go a few sizes too small for fear of stretching.
Cushioned shoes are essentially bags of leather that will naturally stretch over your foot, however if you squeeze your foot into shoes that are two sizes too small not only are you hurting your foot but also your foot. immediately begins to stretch the skin as soon as you put on shoes.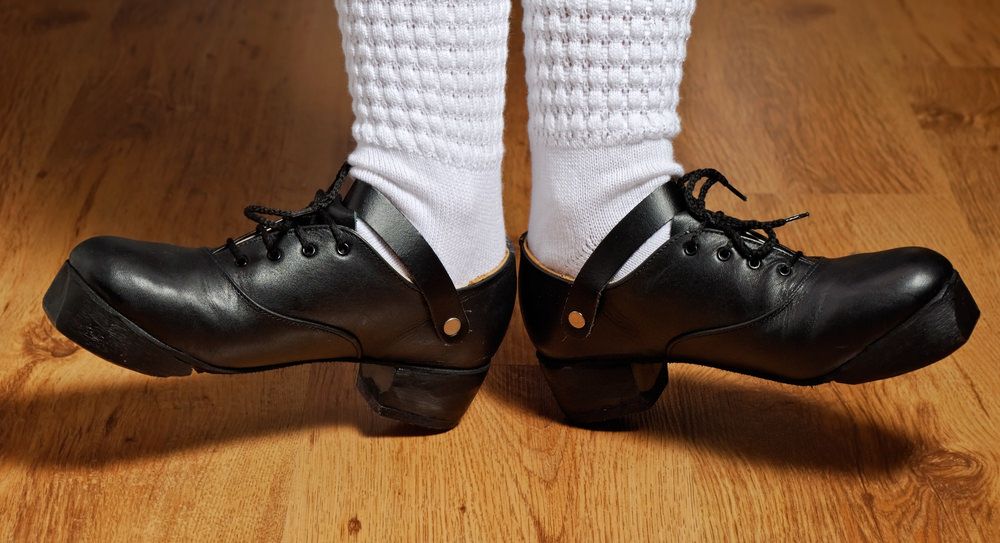 Therefore, we recommend that you buy soft shoes that are tight so that they are squeezing when you first put them on, as during exercise you will eventually stretch them and they will take the shape of your foot. If you buy soft ones that are too small, you stretch them very quickly and they begin to hang on you almost immediately." nine0005
Sizing can be confusing, especially when trying to match dance shoe sizes to casual street shoes. "Ryan and O'Donnell make soft shoes run small already with the above in mind, so we recommend you buy your actual size or half a size down for a very snug fit."
Not only do you need to buy soft shoes of the correct size so that they do not stretch too much, but also to monitor their condition. "In order for soft shoes to keep their shape, you need to regularly put a clean sock in the toe area to absorb moisture and maintain shape. It's important to air out your shoes after a workout, otherwise the moisture from your sweaty feet will erode your skin and make your shoes smell bad.
We also recommend using wax as often as possible on the seams on the soles to prolong their life and avoid wear and tear," explains Pamela McDowell. nine0005
How often do I need to buy new soft ones?
There are many factors that determine how often soft shoes should be purchased, such as: training and competition schedule; the floor you are working on; and how "hard" you dance. McDowell says: "We recommend that open dancers change soft shoes every 3 months if they are training and performing in the same shoes. However, some open dancers buy shoes more frequently; many of those who compete in championships choose to buy soft shoes at major competitions in order to immediately enter new ones, because they feel more comfortable in them. For those who do not compete at the championship level, it may be advisable to change soft shoes every 4-6 months." nine0005
How often do you buy new soft shoes? What manufacturer? What lacing method do you use? It's interesting, tell me?
Photo: Killarney IDS archive
Source: readytofeis.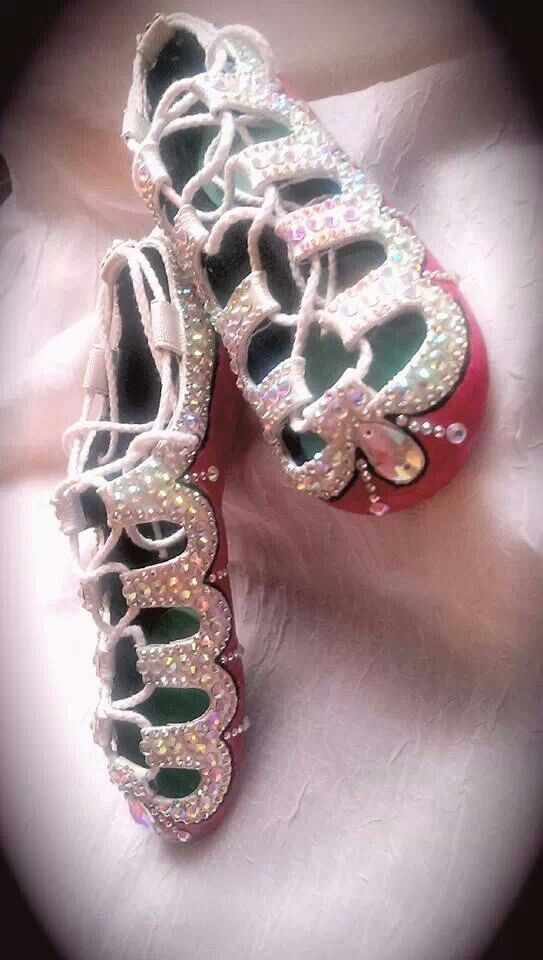 com, translated by O.Komyagina
Comments and corrections by teachers Killarney IDS
If you want to use our translation, do not forget to indicate our source and author. Thank you.
Soft Shoe Dancing / Irish Dance School - The Carey Academy
Soft Shoe Dancing / Irish Dance School - The Carey Academy - Chelyabinsk nine0004
The Carey Academy - Chelyabinsk school of Irish dance
THE CAREY ACADEMY - CHELYABINSK
school of sports Irish dance
Irish dancing in soft shoes (Soft Shoes) are divided into two groups:
solo- Reel (RIL) , Light Jig (Light Dzhiga), Single Jig (Single- jig), Slip jig (slip jig) - with high jumps and spectacular elements performed by legs,
collective (team) - Ceili (ceili) and Figure Dance (figure dances) - with beautiful rearrangements and intricate drawings.
Dancing in soft shoes can be different: dynamic or calm, rhythmic or gentle.
The beauty and complexity of the elements in them is comparable to the ballet , in some cases surpassing classical dance. For high-quality performance of movements, we teach the basics of choreography to all beginner students of the Dance School. nine0005
Girls perform Soft in traditional soft slippers with lacing (Pumps) and men in shoes (Boys Reel Shoes). T antsy do not imply "tapping" of the rhythm, so heels on shoes are missing. Soft dances are lighter and more graceful than hard shoes . However, men's shoes have heels that allow you to "click" with them. Such a difference between men's and women's shoes has led to the fact that the pattern and character of men's choreography is very different from women's.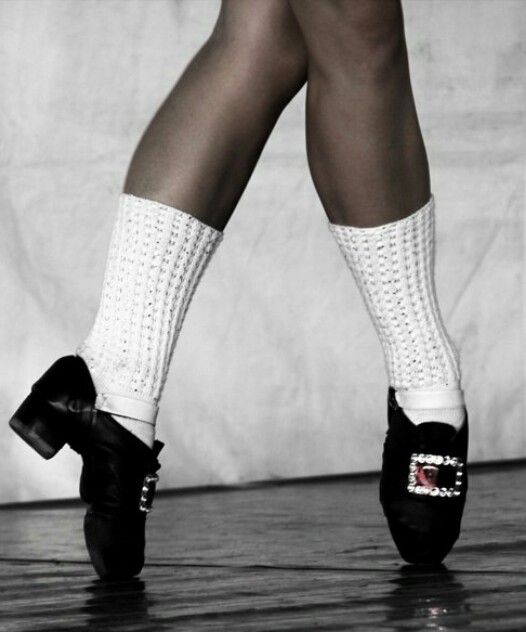 In addition, the slip jig is traditionally considered a female dance. Men do not perform it at concerts and championships. nine0005
Dances in soft shoes for children are the same as dances for adults .
All jigs and reel are presented at competitions (feshas) solo , but at concerts, parties can be performed by several dancers at the same time.
Set dances Ceili have historically been entertainment at folk festivals and are considered social dances. Now they also belong to the category of sports dances and are included in the competition program. Dancing in groups from 4 or more people (in pairs). Couples may consist of dancers of the same or different sex. Ceili uses hands.
Staged Figure Dance - for two or more partners. An even number is optional, gender also does not play a defining role, there are many modern productions for different composition of participants.