How to dress for dance practice
Here's What to Wear to a Dance Class
Photo:
@itsmekellieb
It's no secret that fashion loves its ballet-inspired clothes, but when it comes to attending an actual dance class, what you wear is an entirely different story. From classic ballet lessons to contemporary classes such as modern or hip-hop, what to wear to a dance class can change depending on your style of choice.
Of course, we're not all dancers, which means we don't always have a drawer of leotards or tights on hand. However, a dance class is also not your average workout session. From leaps and turns to moving your body in ways you could never imagine, you'll want to make sure you're wearing something that allows mobility while also not getting in the way of every move.
To help you get an idea of what we mean, we rounded up our favorite looks that'll have you ready for any type of dance class.
From warmup sweats to biker shorts that'll let you do all the steps, you'll be feeling stylish as you break a move in the studio.
Photo:
@courtneeruthie
When you don't have a standard leotard but want to channel your inner ballerina, opt for a matching set in light, ballet-inspired pastel colors.
Outdoor Voices
Tri-Tone Slashback Crop
$55
Shop Now
We can't argue with this color combination.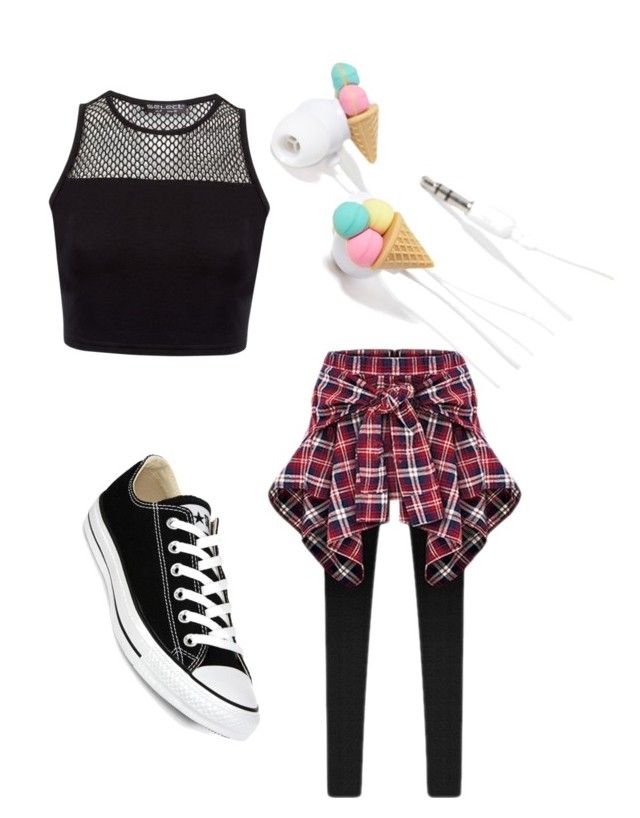 Available in sizes XS to L.
Outdoor Voices
7/8 Springs Legging
$85
Shop Now
Trust us—you'll fall in love with these leggings.
Available in sizes XS to XL.
Photo:
@devonleecarlson
While this might not be the outfit for a classical ballet class, you have all the right amounts of street cred for your hip-hop class in a cool tank top and warmup sweatpants.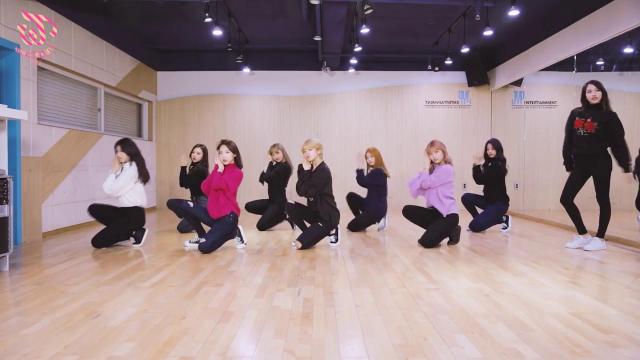 Forever 21
Tank Top
$8 $7
Shop Now
The perfect tank for summer.
Available in sizes 0X to 3X.
Photo:
@double3xposure
A pair of biker shorts will allow you to move and groove as much as you want across the studio floor.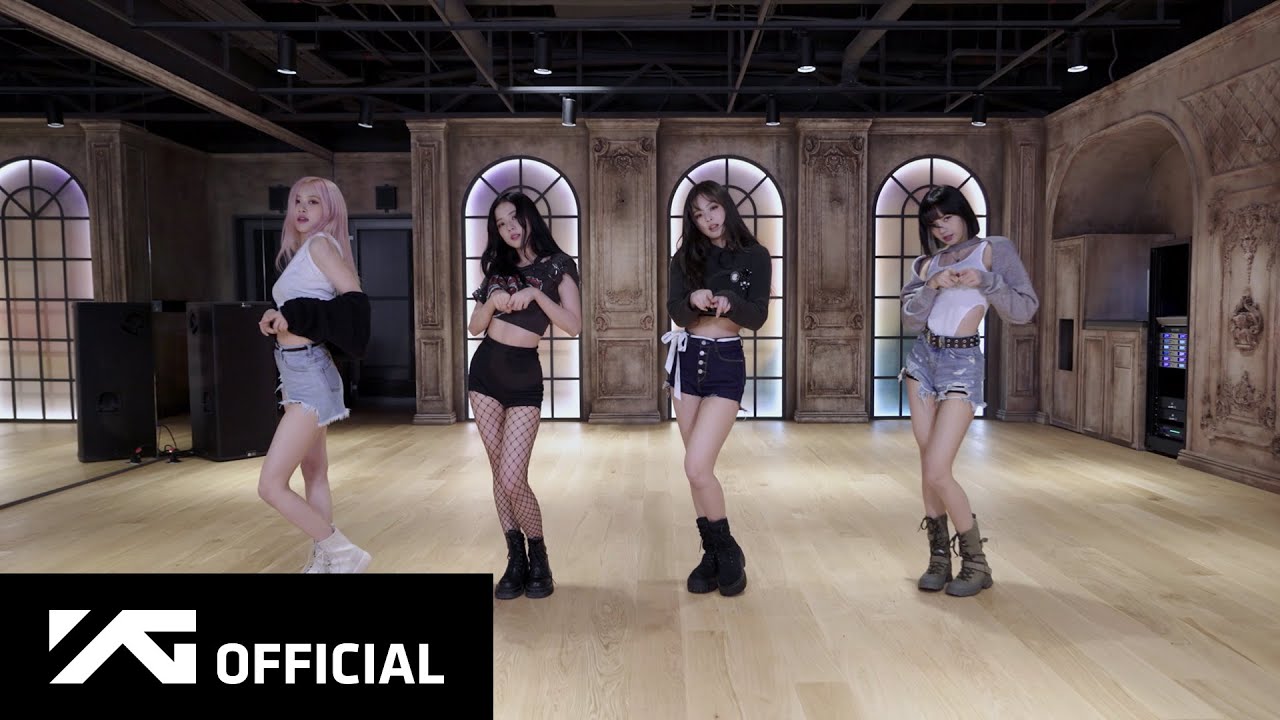 Wear a comfortable belt around to accentuate your waist more.
H&M
T-Shirt
$25 $11
Shop Now
Everyone needs a few solid T-shirts in their rotation.
Available in sizes XXS to XL.
Forever 21
Bike Shorts
$5 $4
Shop Now
You definitely can't argue with the price of these.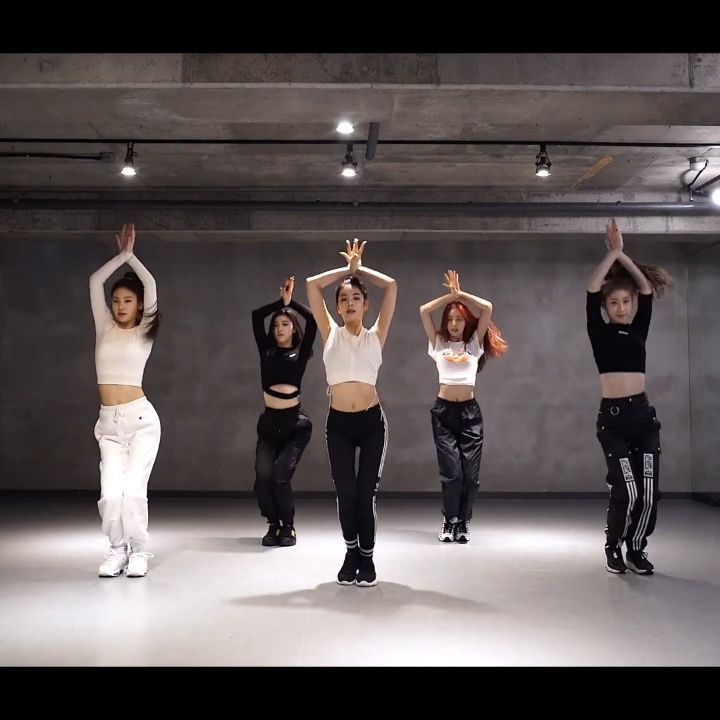 Available in sizes 0X to 3X.
Photo:
@itsmekellieb
If you have an oversize tank top, tie a knot in the front to create a more fitted, cropped look that'll also give your outfit some extra texture.
Photo:
@louiseroe
Who doesn't love a little marble on the dance floor? Wear yours with a sleeveless hoodie as you're doing stretches before class.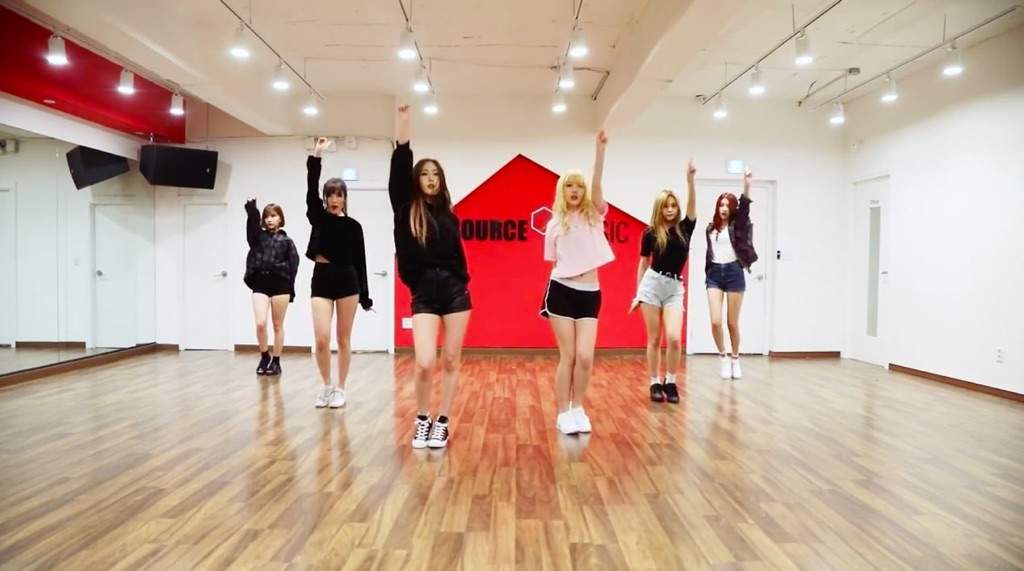 Photo:
@nadiaaboulhosn
You can't go wrong with a tank top and biker shorts to keep you cool through all those dance combinations. Wear all black for a sleek monochromatic look.
Photo:
@waityouneedthis
A strappy sports bra styled with simple leggings will be an outfit you can wear to your barre class and to brunch afterward.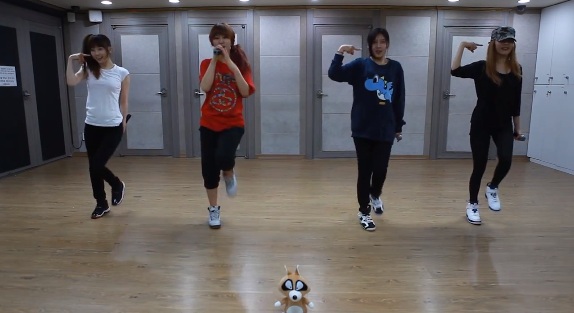 Girlfriend
Mid-Rise Leggings
$68
Shop Now
A good pair of leggings will always be great for a dance class.
Available in sizes XXS to XXXL.
Now that you've got a full roster of dance class outfits, you'll be able to look stylish and feel comfortable for any style of dance you plan to do.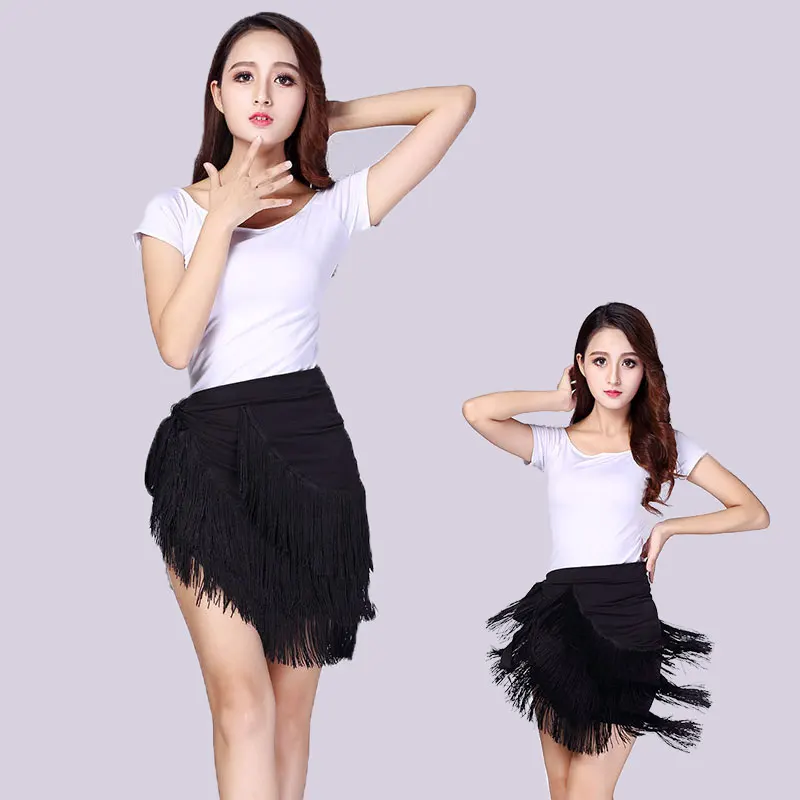 Dance Practice Wear - Etsy.de
Etsy is no longer supporting older versions of your web browser in order to ensure that user data remains secure. Please update to the latest version.
Take full advantage of our site features by enabling JavaScript.
Find something memorable, join a community doing good.
(309 relevant results)
Uniform for training - High Dance & Amazonochka
Anyone who has been dancing for years knows that special clothes and shoes are needed for training.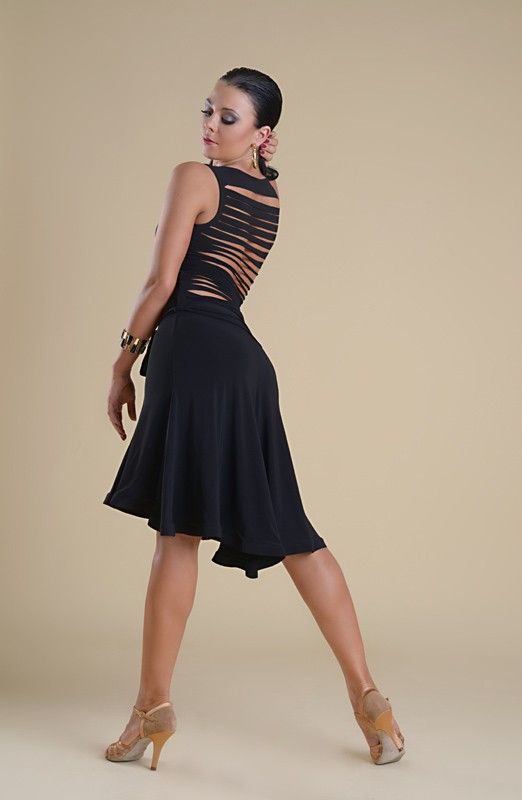 Any dancer who has training experience behind him can easily explain why special shoes are needed and why it is impossible to come to class in a regular tracksuit or in casual clothes.
But the parents of beginner dancers often ask why and why. It seems unreasonable for them to immediately spend money on buying dance clothes. This attitude is wrong. Even if you are not planning a child's dance career, there are certain requirements for training clothes. This is not a coach's whim. And not only aesthetics determines the rules of the dance costume. Dancing is first and foremost a sport. And not only the quality of training, but also the health of your child depends on the right clothes and shoes.
We must not forget about aesthetics, because ballroom dancing is not only a sport, but also an art. Dancewear perfectly satisfies both practical and aesthetic requirements.
The dancer's hairstyle should not interfere with the class. Boys must be neatly trimmed, girls' hair must be in a bun, ponytail or braid.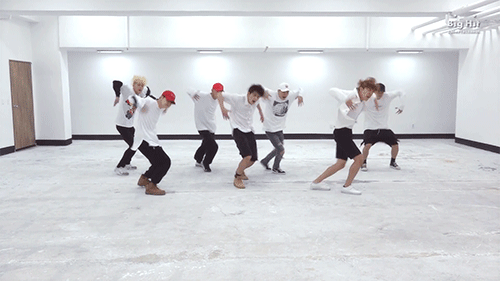 Moreover, the tail and braid must be fastened to the leotard with a hairpin so that they do not interfere with dancing. It should be remembered that if you are planning for a dance career and participation in tournaments for your child, then from now on you should choose such casual hairstyles that are suitable for tournaments and easily fit into hairstyles that meet the competition requirements. And this rule will accompany you throughout your dancing career from the first visit to the training hall to the last tournament.
Make-up for training is not worth doing. Let your skin breathe. Training is quite intense, so makeup should be put aside for tournaments, and training should focus on work. Remember that depending on the age of the dancer, makeup requirements change.
Clothes for beginner dancers
For the little ones, you can buy leotards, an elastic leotard with a skirt for girls. For boys, you need Czechs, trousers, a T-shirt. It is important that the clothes are made of elastic, but at the same time breathable fabrics, because there are many stretching elements in dancing.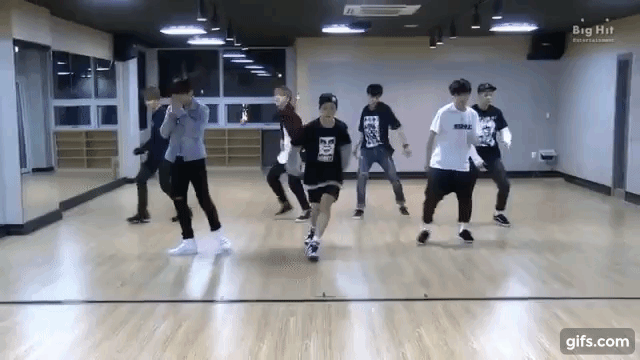 That is why buying clothes in a specialized store you will not throw money away. It is stronger, retains its shape longer and looks better on the child.
Plus, training clothes don't just let you move. It is in such clothes that the coach can assess how correctly the child performs certain movements. And again, this is not only a question of the quality of training, but also a guarantee that the child will not get injured.
Training clothes and shoes
After you have taken your first steps on the dance floor and decided that your child will be dancing, the requirements for training clothes change.
First of all, you will need to buy special training shoes. This applies to both boys and girls. For dancing, there are special shoes with leather soles. Dance shoes and boots provide a perfect glide on the floor and help protect your foot from injury. Dance shoes even for the smallest have a heel. And this is another reason why it is necessary to train in special shoes: the child must get used to dancing with heels of a certain height.
As tempting as it might be to save money on buying a second pair of shoes specifically for tournaments, don't do it. At tournaments, not only performance technique and artistry are evaluated, but also the appearance of the athlete. And the judges pay close attention to the legs. So shabby plain shoes reduce your chances of winning.
And very important: remember that ballroom dancing is a sport that has no mercy on shoes. Therefore, do not scold the child for the fact that the shoes wear out quickly. If your child's shoes remain in perfect condition during training, then this most likely indicates that the child is not working out too hard.
So, dancing shoes are an obligatory element of the uniform. And for girls who dance on narrow heels (starting from juniors 2, that is, from the age of 14), special heel caps are needed that protect the heel from abrasion and the parquet from scratches.
Boys' training clothes remain the same throughout a career. These are sweatpants with ruffles and no belt, allowing you to sit on the splits and a tight T-shirt, turtleneck or bodysuit.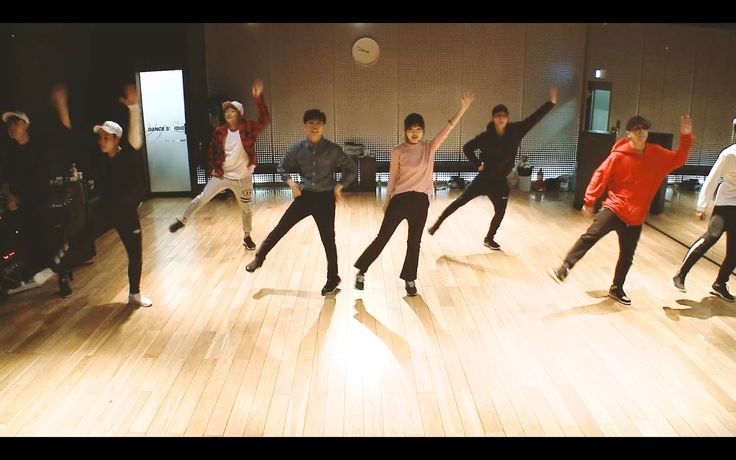 Preferably white or black.

For girls, training clothes are a tight tank top, t-shirt, turtleneck and skirt for latin and standard. Latin skirt is usually short or with jagged edges, decorated with fringe, flounces, feathers. The main task of the skirt for the Latin American program is to emphasize the work of the hips, to make movements more spectacular. The skirt for the European program must be free, allowing you to take a wide step. The length of the skirt for the standard should ideally be up to the ankle, because at the tournament most often girls perform in wide long dresses and the couple should move freely regardless of the cut of the skirt.
Choreography and stretching uniform
In addition to ballroom dancing, we have choreography and stretching training. There is also a form for practicing these disciplines. You can choose clothes for gymnastics, fitness, sportswear. The main clothes you choose should not hinder movement (the child should calmly sit on the twine).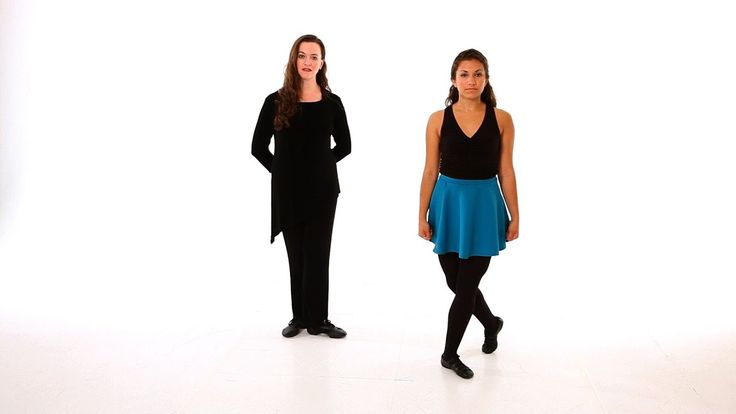 In addition, the coach should be able to evaluate the quality of the exercises. Shoes for choreography and stretching are Czech shoes, ballet flats, jazz shoes. And keep in mind that guys perform some exercises in socks.
In addition to the uniform, a mat is needed for classes, weighting agents, a skipping rope may be needed.
Dancewear | Useful articles and tips from the 🕺dance studio - Under Stand (Anderstend)💃 in Voronezh.
When you come to the ballroom, it is important to dress correctly. Not just beautiful, but right. And not because they are greeted by clothes, but because each type of dance requires appropriate equipment - comfortable, suitable for a particular type of movement, and also reflecting the unique style of dance. In this article, we will tell you how to dress if you are dancing…
Clothing for this bright, dynamic dance should be comfortable and not restrict movement. Lockers often wear wide trousers or comfortable stretchy jeans, leggings, loose T-shirts, shirts, trowels.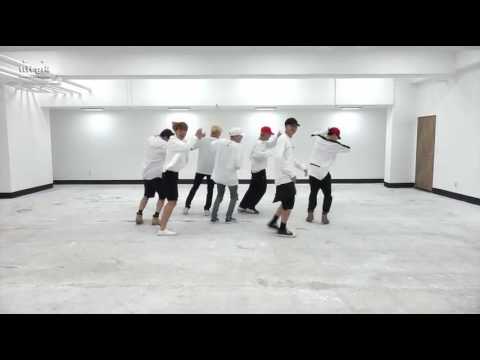 Hats, caps - any attributes of lockers. If you are not yet ready for such a bright "suit", stop for now on comfortable sweatpants, a T-shirt or T-shirt, sneakers or sneakers.
---
Traditionally, poppers dress in a rather formal style: they wear strict (but rather loose shirts), jackets, shoes and hats. However, finding such extravagant outfits for everyday training is not so easy, because more and more often dancers can be seen in simple, wide clothes, without deliberate formality, in sneakers or sneakers.
---
House is a trendy club dance, so clothes for it should not only be comfortable, but also reflect fashion trends. It is not surprising that the dancers wear tight pants, then wide ones. In addition, house is a dance of communication with those who are close to you. In clothes for house you should be comfortable and cozy, you should feel confident and neat.
---
Hip-hop is a very democratic dance: perhaps any loose clothing is suitable for it.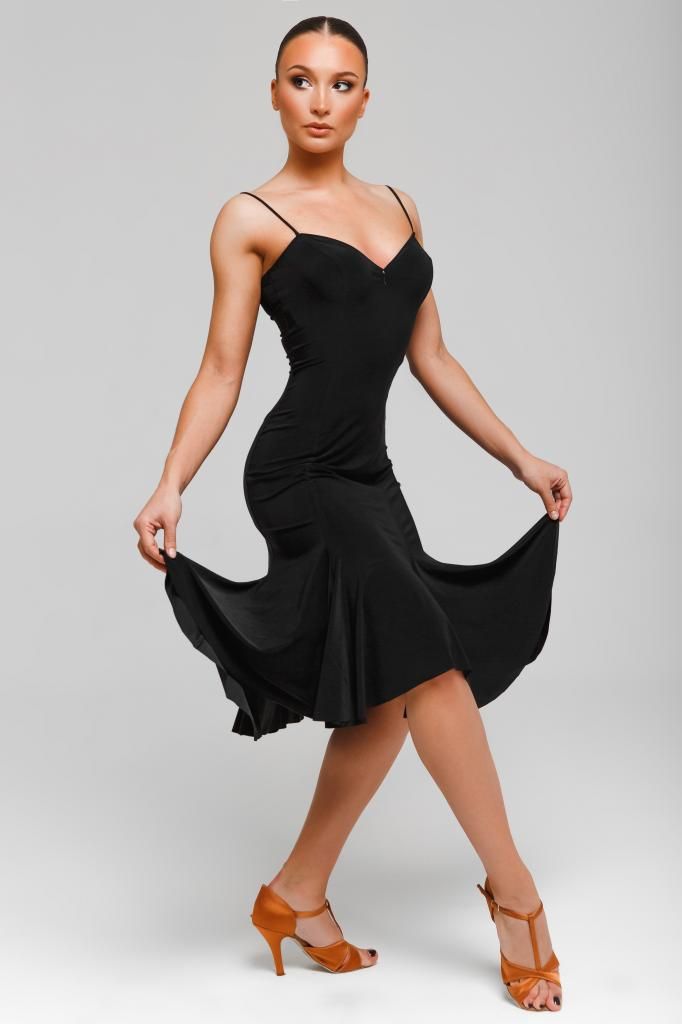 Sweatpants, T-shirts, caps (optional!), soft comfortable sneakers. And, of course, do not forget about knee pads that protect against injuries - this may sometimes be required (on the recommendation of the trainer).
---
Graceful girls who dance this dance prefer shoes with high, stable heels, as well as light-fitting (and slightly spicy) clothes made of elastic fabrics that do not restrict movement (this can be shorts, trousers, leggings - what you will be comfortable). To start classes, sneakers or light sneakers are suitable for you.
---
Clothing for Contemporary, this plastic and emotional dance, should be as comfortable as possible: as a rule, these are elastic suits (trousers, shorts, T-shirts, leggings). The dance is performed barefoot or in socks.
---
Latin dancewear is usually mid-length dresses or skirts with wide flowing edges, shoes with low heels. Of course, comfortable shorts, trousers or leggings are also suitable for training!
---
All staging dance directions require maximum comfort from clothing.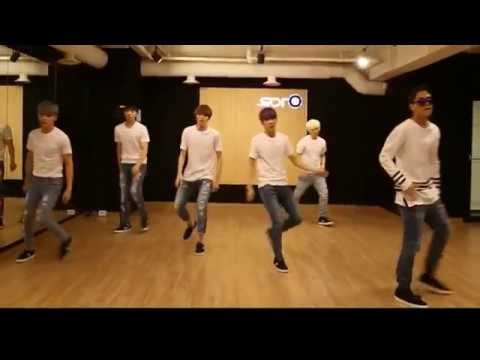 Lightness and freedom of movement is the main thing to look for in dancewear. In directions with staged choreography, much attention is paid to the self-awareness of the dancer - he must feel in the dance as if on stage - brightly, confidently. In jazz funk, it's even extravagant. You can experiment with outfits. Once you find yours, you will feel it!
---
Dancehall is a social Jamaican dance, so the clothes in the class should create a feeling of summer and warmth. Dancehall dancers often wear bright t-shirts, t-shirts (often both at the same time and preferably in different colors!). Multi-colored leggings and shorts of various styles - the main thing is to create an image!
---
Vogue dancers usually like to try on different outfits, experiment, surprise and even shock. Any of your fantasies can be realized in training or at Vogue balls! Style is about vogue.
---
Waacking is a bright style, memorable for its presentation and imagery.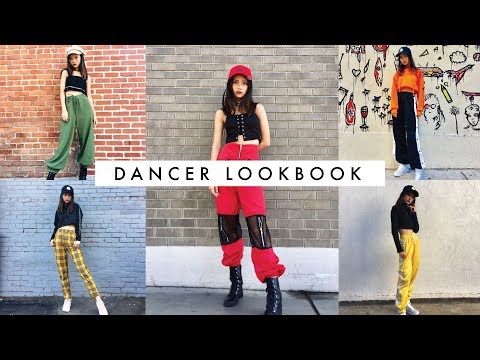 Each workout is an opportunity for self-expression, including with the help of a suit! Dresses, jumpsuits, shorts, skirts - you can change each session. If all this is complemented by neat low-heeled shoes, you are already ready for the stage. 😉
---
Breaking is a very energy-intensive, technically complex style. It is very important for a dancer to take care of comfortable training clothes. We advise you not to wear clothes with large metal or plastic elements (locks, buttons on clothes) and remove accessories (bracelets, rings on your hands) - everything can interfere with you. Comfortable sportswear, sneakers or sneakers, knee pads - everything you need for training. Also, the trainer may advise you to purchase a hat (when you move on to learning elements using the head =).
---
The style that originated in hot Africa requires powerful energy inputs from the dancer: you will dance to rhythmic and very energizing music. We advise you to wear comfortable sportswear and shoes.