How to dance your first wedding song
5 Simple Tips for a Fun and Flawless First Dance
Ah, the first dance! You're either having romantic visions of floating around the room in the arms of your love…or dreading the possibility of an awkward shuffle in the spotlight. Regardless of whether you're a dance floor regular, there are a few simple things you can do to guarantee a fun and flawless first dance on your wedding day. These tips from The Next Step Co. director and choreographer, Roshin Taylor, will help you ensure your first steps as a married couple are coordinated ones! 
1. Pick a song that really suits you both.
Don't choose one because it's popular at the time or conforms to older traditions. If you both really love a song or an artist in particular but think it may not be 'wedding appropriate', you may find a cover or acoustic version that is just perfect. Also, don't get trapped into thinking it has to be slow and soppy – your first dance should reflect your personalities and be about you both having fun and enjoying the moment.
2. Keep it short and sweet.
Your wedding is a celebration and you want to keep those party vibes in full swing. Don't let the song play out for four and a half, five minutes – it just dulls the mood. Even with the most impressive choreography, two to three minutes is the perfect length to leave everyone engaged and wanting more. Entertained guests are more inclined to jump straight onto the dance floor and continue the party with you after!
3. Think about your outfit and shoes.
If you have a few moves planned, make sure your dress allows for them. Long trains, many fishtail or mermaid style gowns or off-the-shoulder designs can be quite restrictive for certain dance moves. Also plan ahead by wearing your shoes a couple of times to see how confidently you can move around the dance floor in them. It's no good practicing some great moves barefoot in your lounge room and then realising you can't actually do them on the night! Remember you can always change your outfit if you have your heart set on certain choreography (as if you needed an excuse for a second dress!).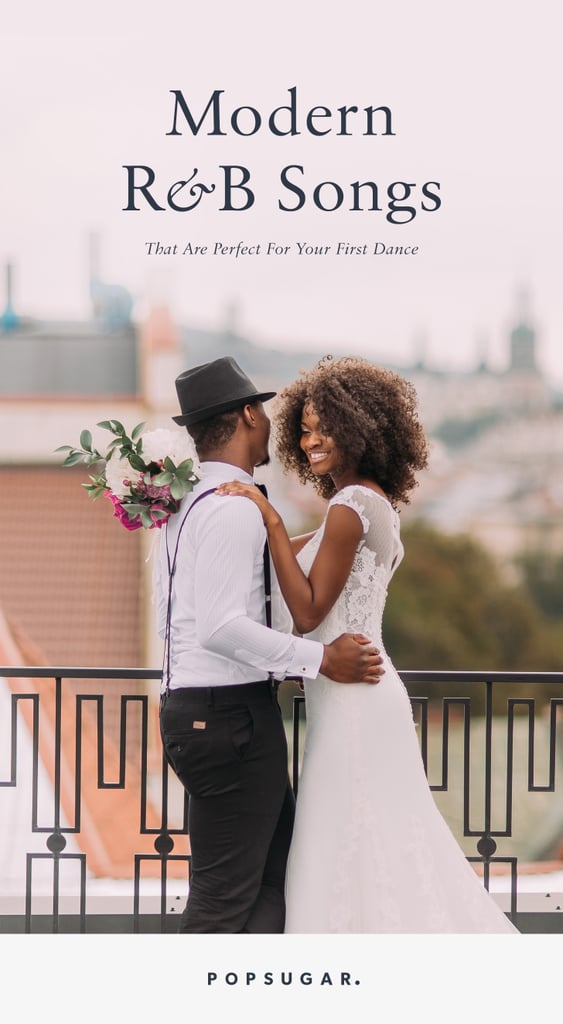 4. Learn a few basics. 
Having a lesson or two at the very least will get you both on the same page and eliminate the awkwardness factor. It really does make all the difference! Lessons can be scary but you'd be surprised how fun it is – on countless occasions, couples have commented just how much fun they had learning and practicing together in the lead up to the big day that they hadn't anticipated.
If you really don't have time or can't convince your partner to do a private lesson, try some moves together at home. Get comfortable with swaying together (on the spot and moving around), a few simple turns and a dip. Remember even with lessons, the more practice, the more natural and at ease you'll be!
5. Be present in the moment and just enjoy.
There will be some nerves, champagne consumed, different flooring and the dress always brings another element of complication. So let it be, smile and relax. Whatever happens at the end of the day, you've just married the love of your life and get to dance the night away with them!
Location: Victoria | Photography: Roam & Wander Photography | Film: Directors Edge | Coordination & Choreography: The Next Step Co. | Venue: Chateau Yering, Yarra Valley | Dresses: Raffaele Ciuca | Hair: K Image | Makeup: Anna Elizabeth Makeup | Suits: Briggins | Models: Shannon Turner, Nathan Smith, Nicole Ellis & Morgan Waterhouse
Your Wedding First Dance: Everything You Need to Know - hitched.co.uk
Twigs Branch Photography
With all eyes on you as you literally take the spotlight, performing your wedding first dance can be a daunting prospect – but it doesn't need to be. 
We must admit, the thought of taking to the floor to dance in front of all of our loved ones certainly had us feeling the stage fright. But as we delved further into the topic - with the help of some Hitched suppliers - we found out that the first dance doesn't need to be feared.
In fact, it can be enjoyed. 
Don't believe us? Scroll through our guide below where two dance experts answer all of your first dance related questions. From who's involved to when it takes place and how to banish pre-dance nerves, we've got the full lowdown on this romantic wedding tradition. We've also found some of the best first dance tutorials on YouTube so you can start getting to grips with some basic moves. 
All you need to do next is select your perfect first dance song. Happy dancing! 
Everything You Need to Know About Wedding First Dances
We put your burning questions to two London-based first dance wedding choreographers: Emma Weir, instructor and founder of Forever Wedding Dance, and Lukas Alexander, Founder and Creative Director of Save the First Dance Ltd. They filled us in on everything from when the dance takes place to how to nip pre-dance jitters in the bud. 
Damien Vickers Photography
What Is The First Dance at a Wedding?   
"The first time a newlywed couple dances together at the wedding reception is known as the first dance," says Lukus.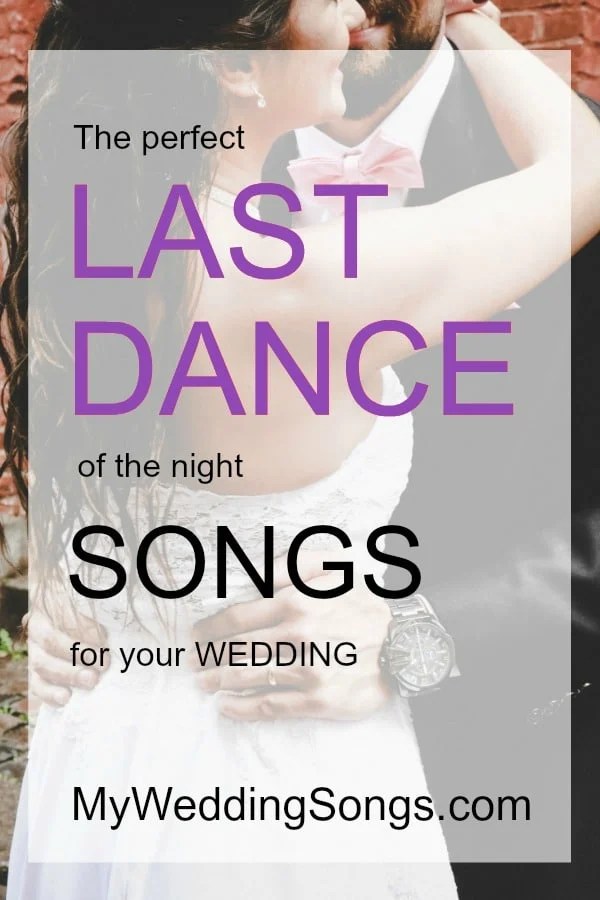 "This is a much-anticipated event and a special pre-selected song is typically played while wedding guests look on. The dance floor is 'officially' open to guests following the first dance."
Who Has the First Dance at a Wedding?
"The first dance usually just features the couple although they may invite guests and other members of the wedding party to join them on the floor after a suitable time," explains Emma.
If you're not keen to be in the spotlight for an entire song, or you simply want your nearest and dearest to join you on the dance floor asap, speak with your DJ, musician or whoever is in charge of the music ahead of time. Decide on a point within the song where an announcement can be made asking your guests to join you on the floor. Alternative first dances are an emerging wedding trend - you can think outside the box if you're not keen on the idea of dancing in front of everyone. 
READ MORE: 17 Songs to Avoid for Your First Dance
When is the First Dance at a Wedding?
Typically it happens at the start of your evening reception but, as with everything else about your.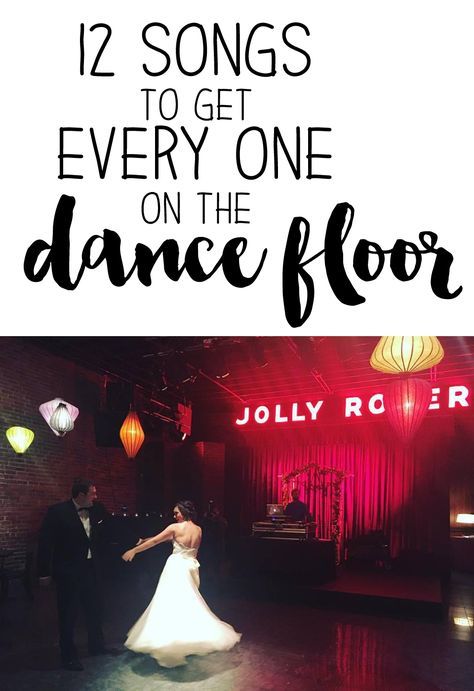 day, we advise following the 'your day, your way' mantra and simply perform your first dance at the time that's best for you. Emma agrees: "Usually the first dance kicks off the evening reception, getting the party started when the band or DJ begin. However, sometimes people prefer to perform the dance earlier in the reception, such as before the meal." 
Lovell Photography
How Do I Slow Dance at My Wedding?
"The most important thing is to feel comfortable. A traditional 'ballroom' style hold is a classic and allows you to lift your arm easily to add in some twirls or do a dip. Having a dance lesson to learn the basics of hold and leading/following a few simple moves can often help with things like hand placement and finding the beat in the music which can help boost confidence on the dance floor," says Emma.
READ MORE: The 50 Best LGBTQ+ First Dance Songs
How Should I Announce the First Dance at My Wedding?
"Depending on your arrangements, this could be announced by the Master of Ceremonies, your DJ or the band.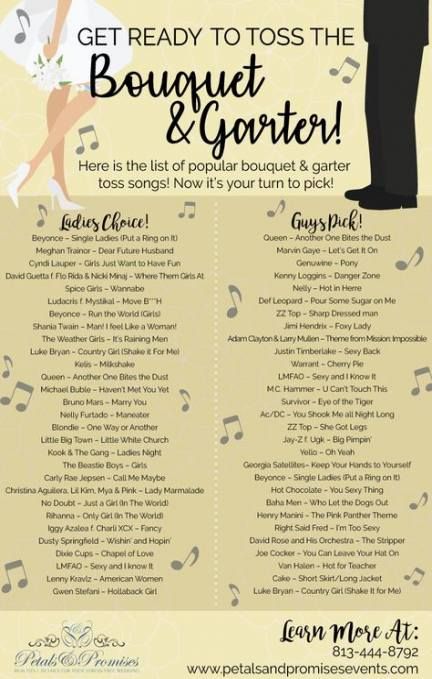 You can discuss with them whether you want to walk onto the floor over the music or for them to wait until you are in place before the music starts," Emma explains. 
How Do I Do a First Dance at a Wedding?
The short answer? However you like! While slow dances were once the first dance du jour, these days anything goes and couples are encouraged to move in a way that best fits with their chosen music. Our experts agree: "These days a wedding dance can be anything you want it to be from a classic, romantic slow dance to something quirky and upbeat," says Emma, "Often couples want their song choice to reflect them and their relationship and, as a wedding choreographer, I have been asked to put together routines to all kinds of music.
"Some people know straightaway that they would like to learn a routine to their chosen song and others say they'd just like a few moves to avoid the 'dreaded shuffle' – i.e. awkward swaying without shape or style. It really doesn't have to be complex, you just need to look and feel comfortable.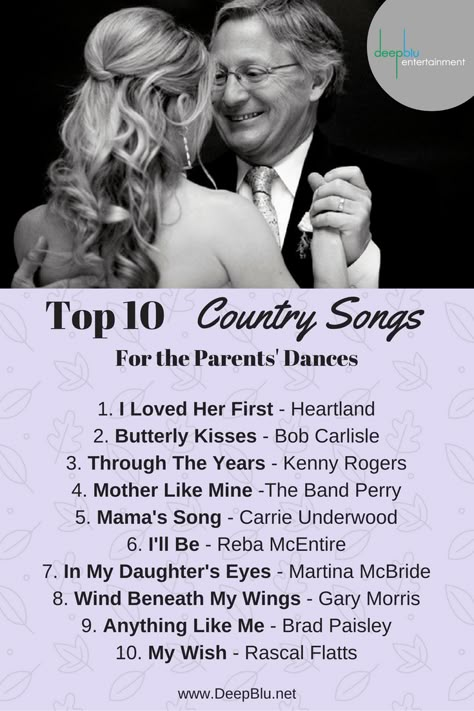 " 
Lukas echoes Emma's sentiment: "Couples can choose to do an improvised two step or waltz on the day," he reveals. "However, in recent years, we have seen couples deciding that they would prefer to be more prepared for their first dance for their special day and contact us to choreograph their routine. This is whether it will be a traditional routine or a fun surprising dance."
READ MORE: The Best First Dance Songs for a Vintage Wedding
Should I Practice My Wedding First Dance?
"Yes! Get to know your music so you can feel the beat and find the highlights in the lyrics so you can add in some twirls or dips at key moments. Even if you have lessons, definitely rehearse between sessions so that you can get the moves into your muscle memory and dance it intuitively. I recommend little and often, even if you don't have much space at home. Do it regularly and it will feel more natural," advises Emma. 
We think if you're going to the effort of hiring a choreographer, practising between sessions is the best way to get the most out of your tuition.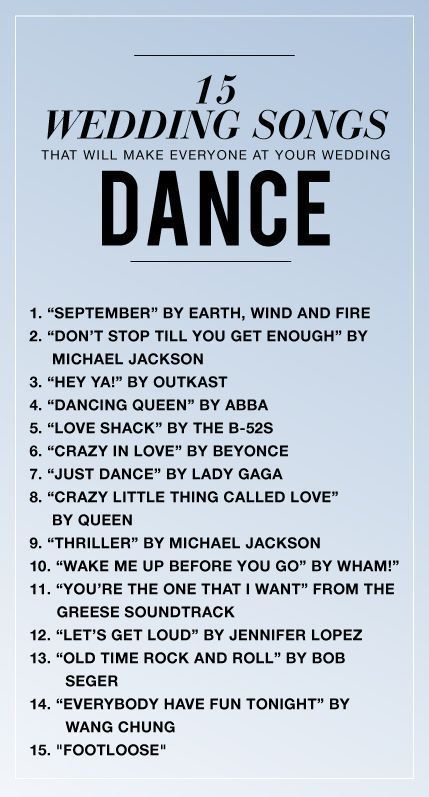 Why not make it a regular date night with a takeaway afterwards as a reward for all of your hard work? It can be a great way to spend time together ahead of the big day. 
Unsplash/ Luwadlin Bosman
What is the Traditional Dance for a Wedding First Dance?
First dances have traditionally involved slow styles rooted in ballroom. However, increasing numbers of couples are breaking away from tradition and choosing a style that suits them and their song choice. 
Emma always allows the style of movement to stem from the music itself: "Unless the couple have asked to do a particular dance (and their song works for that rhythm) I tend to borrow movements from a range of dance styles and blend them to suit the music that they have asked for."
How do I  Beat First Dance Nerves?
Getting in plenty of rehearsal ahead of the big day should help to allay any pre-dance stage fright along with selecting a dance that feels natural to you: "Think ahead about what makes you feel nervous and take some time to prepare.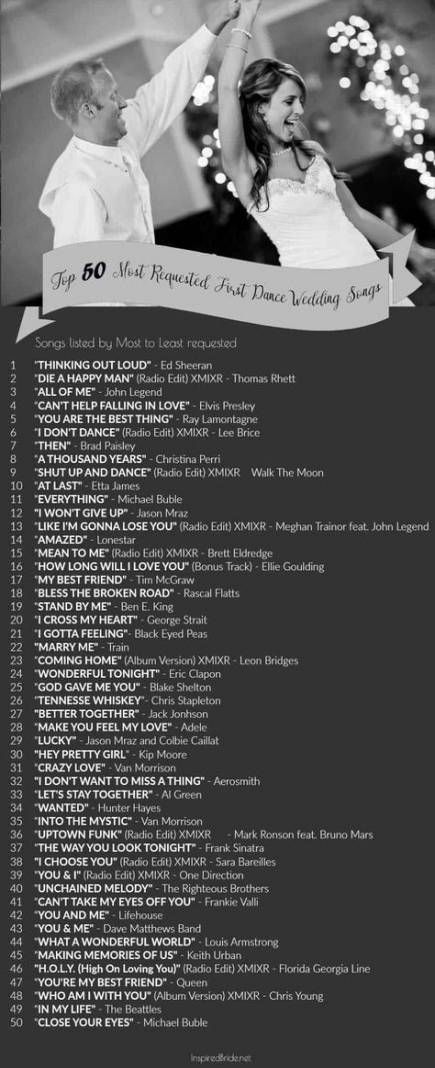 If you think you'll feel more assured with the structure of a routine then work with your teacher to build something that suits you and rehearse it until it feels natural," says Emma.
"If you think that learning a lot of choreography will just add stress then simply get to know your music and have a few moves that you are comfortable with to give your dance a bit of shape. A teacher can help you with things like how to lead and follow with little tricks like how to place your hands to make turns smoother and improve your balance and musicality – these little details can make all the difference.
"However, the most important thing is to smile at your partner, make eye contact and have fun, even if you make a mistake. No one else will know if you go wrong unless you show it on your face so just keep smiling and relax, enjoy your day. If you look tense, your guests will feel tense on your behalf but if you're having a great time, they will too." 
READ MORE: The 220 Best Wedding Songs for Every Wedding Day Moment
Wedding First Dance Tutorials 
Increase your confidence and give shape to your first dance by learning some basic moves.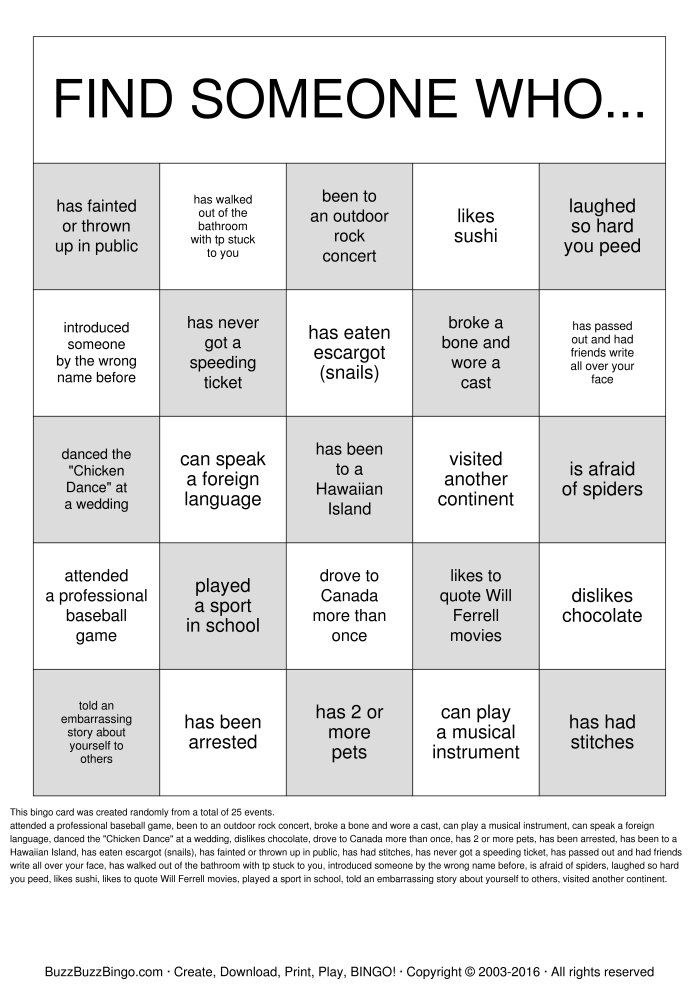 Clear the living room, put on your favourite track and get moving! 
Qualified ballroom instructor and 2018 Same-Sex Vice Ballroom World Champion, Michael Litke, talks you through some simple steps and handy hints:
This tutorial from dance pros Lindsey and Chris teaches you five simple steps that you can use to build a routine: 
Put your best foot forward in a pair of super-comfy flat wedding shoes - your feet will thank you later! 
First Dance Wedding Songs
First Dance Wedding Songs - Wedding Reception
Your first dance is romantic and exciting.
how to tell if a girl is a virgin
The first dance wedding song is an important aspect of your big day, but often overlooked when planning your wedding.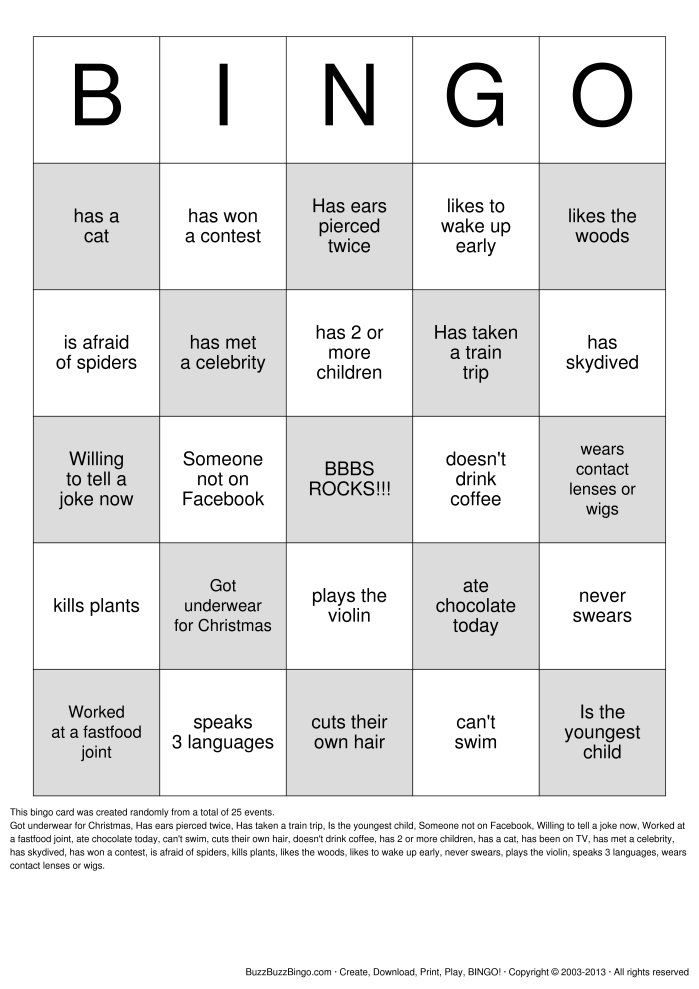 It's your first time dancing together as a married couple and you'll want to choose a wedding song that expresses how you feel about each other.
Choosing the first dance wedding song
If you and your future husband already have your song , then it will be easy. Your first dance together will evoke countless memories of shared moments associated with your special song. What if you don't have a special song? If you dig a little bit in your memory, you will probably find a few songs suitable for your first dance wedding song. Here are some questions to help:
What song was played at the first meeting?
What was the first song you played?
What song was playing when he proposed?
What song was playing the first time you kissed?
What was the theme song for the first movie you watched together?
What is the special song from the first concert you attended as a couple?
What was the first song you played when you realized you were in love?
What song always makes you think of each other?
Related Articles
Wedding Receptions
Wedding Photo Poses
Wedding Reception Decorations Photos
After answering these questions and remembering, you will most likely have a few first candidates for a dance wedding song.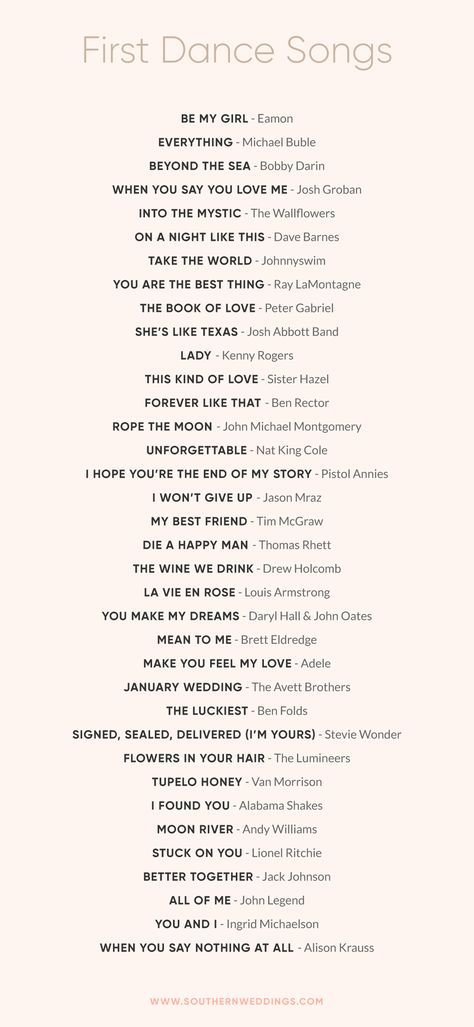 Popular Wedding Songs 'First Dance'
If you're still having trouble choosing a song for your first special dance, you might find it helpful to know what others have chosen. Here are some of the most popular first dance songs:
free dance cards with your face
Country Wedding Songs
``I (cherish you)'' by Mark Wills
``Forever and ever amen'' by Randy Travis
'I Cross My Heart' by George Strait
'From This Moment' ' by Shania Twain and Brian White
'My Best Friend'' by Tim McGraw
'I Love the Way You Love Me' by John Michael Montgomery
'It's Your Love' by Faith Hill and Tim McGraw
``Me and you'' by Kenny Chesney
``When you don't say anything at all'', Allison Krause
``Keeper of the Stars'' Tracey Bird
``Lady'' by Kenny Rogers
all night long.
Jazz Wedding Songs
Harry Connick Jr. "It should have been you."
"We're in love" by Harry Connick Jr.
``Love and Marriage'' by Frank Sinatra
'When I Fall in Love' by Nat King Cole
``Unforgettable'' by Nat King Cole
``Since I fell in love with you'', Al Jarreau
``We're in this love together'', Al Jarreau
R&B and soul wedding songs
``Finally'' by Etta James
Percy Sledge, 'When a Man Loves a Woman'
``Here and Now'' by Luther Vandross
'Don't Know Much', Aaron Neville and Linda Ronstadt.
I swear All 4 One
Roberta Flack and Peabo Bryson "Today I celebrate my love for you."
``One Moment in Time'' Whitney Houston
``Still'' Commodores
'On Bended Knee' by Boyz II Men
Stay with Me Ben E. King
``You are mine lady '' Freddy Jackson
'You're so beautiful', Babyface
Rock and pop wedding songs
'I don't wanna miss a thing' by Aerosmith
Truly, crazy, deep, Savage Garden
'Can you feel love tonight' Elton John
'Melody Liberated' by the Brothers of the Righteous
'In the end' by Peter Ceter and Cher
'The Power of Love' by Celine Dion
'Eternal Flame' on bracelets
Phil Collins, 'Cool Love' 90 `I will be '' Edwin McCain
'Love of a Lifetime', Firehouse
'Never Tear Us Apart', INXS
Billy Joel, She's Got a Way
'Beautiful Night' Eric Clapton
'You're an Inspiration', Chicago
Planning your first dance
Now that you've chosen your first dance wedding song, you need to think about the dance itself.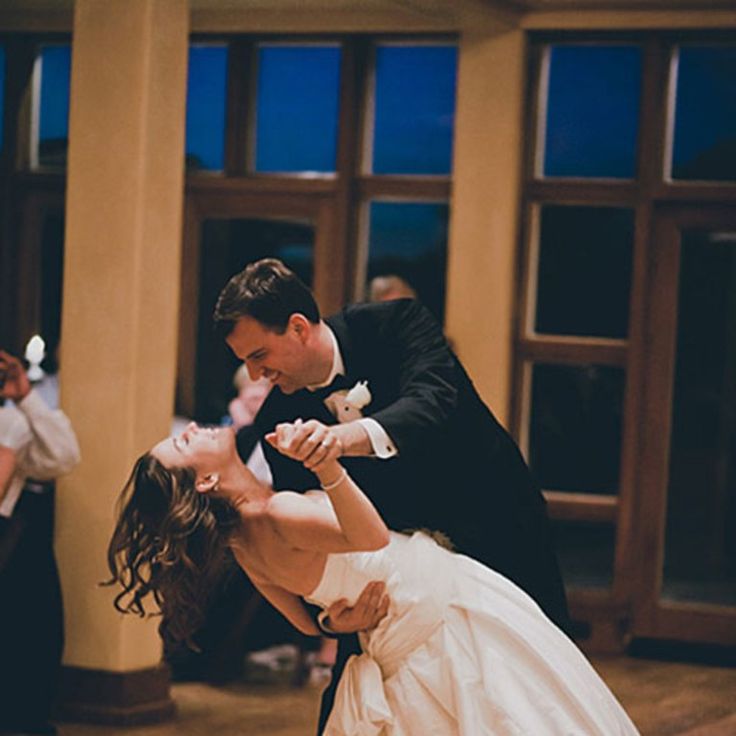 It's romantic to think you'll slide across the floor easily, but if one or both of you are hopeless on the dance floor, marriage won't change that. To avoid embarrassment at the front desk, it is recommended that you practice your first dance. Don't worry, it will rob you of the magic of the moment. You will still be dancing together as husband and wife for the first time. , and that in itself would be pure magic. A fairy tale can only be improved by learning to dance.
Siding Relationship Advice Music Genres Grant Funding Choice A Camera
6 Tips for Choosing the Perfect First Dance Song : Bride.info : 0 comments
Make your first dance unforgettable with the perfect song.
Choosing your first dance song is an important part of the wedding planning process. The music and lyrics of the song will help you remember the big day for the rest of your life. Some couples choose their special song long before they get engaged. Others, overwhelmed with endless options, can't decide which song will reflect their first dance.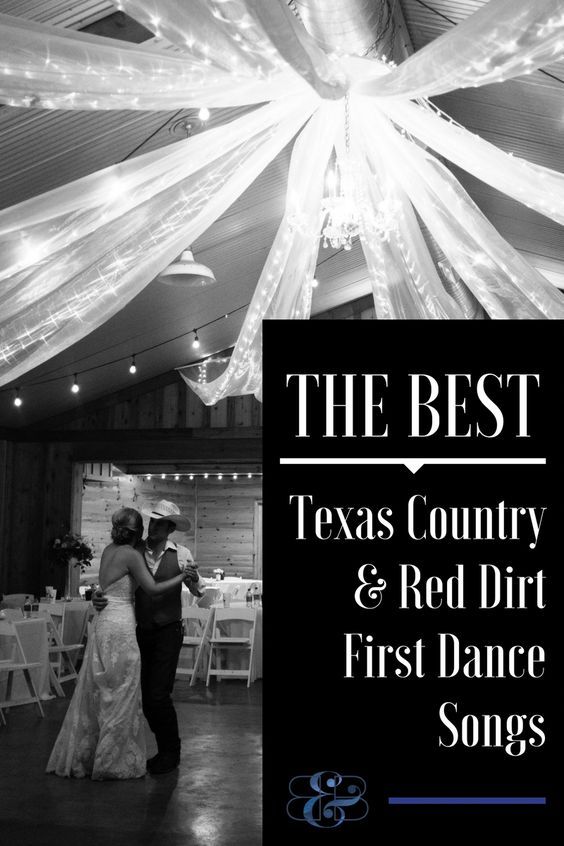 If you're struggling to choose the first dance song for your wedding, follow these six tips.
Choose something sentimental.
Many couples want to find a song that is somehow related to their relationship. Maybe the tune was playing on the radio during your first kiss, or maybe it reminds you of an unforgettable vacation. Regardless of the reason, choosing a song with sentimental value will make your first dance special.
Think about your love story.
If you don't have a special song, you don't have to worry! You can still choose something meaningful for your first dance. Think about the important moments that have defined your life together so far, whether it was a time when you were dating while in different cities/countries, or you had an unusual start to your relationship. Then do your research, trying to find the words that tell your particular love story.
Focus on genre.
Narrow down your choices by choosing to focus on one particular genre.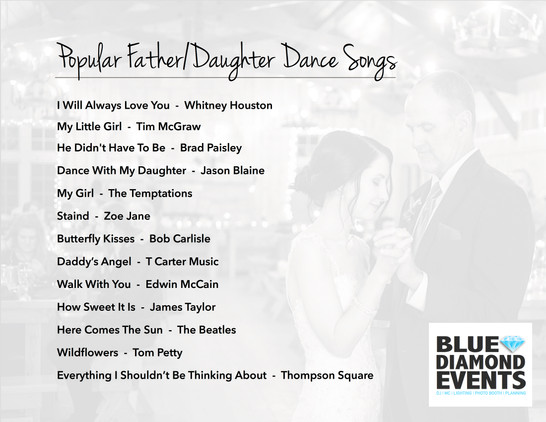 This is not always an easy task, as your taste in music can be very different from each other. Let's say, for example, that one of you likes jazz and the other prefers country, or that you love soft rock while your partner prefers to dance to hip-hop. We hope that finding mutual understanding will appeal to everyone, and will also introduce you to the art of compromise.
Decide if you want something traditional or modern.
Almost as important as the genre is the age of the song. Ask yourself if you prefer a classic wedding song or a modern one. Each option has its pros and cons: classic songs are timeless and never go out of style, but some brides and grooms may find them over the top and predictable. Alternatively, contemporary songs may be better suited to your taste in music, but you may regret your choice in five years if the tune drastically falls out of favor.
Pay attention to the melody.
Of course slow dancing works best with certain rhythms.