How to dance professionally
How to Be a Professional Dancer in 5 (Not So Easy) Steps
Posted By JBS Admin on Jun 15, 2020 |
Professional dancers come from many walks of life, with different sets of experience and backgrounds. Some have been studying ballet since shortly after taking their first steps. Others begin dancing as tweens or teens and soon find themselves consumed with dreams of dancing for a living. But regardless of how you get started, there are 5 steps you'll need to follow if your goal is to become a professional dancer.
Train with the Best
If your goal is to become a professional dancer, the quality of training you receive will make or break your chances of making it as a professional. Many dancers start their careers in local studios or companies, but when you become serious about turning professional, it's time to look for the best training you can find.
That's where Joffrey Ballet School's pre-professional training comes in.
Our pre-professional dance trainee program is a full-time course in dance that prepares you for a career as a professional dancer. We offer two tracks: Ballet and Jazz & Contemporary. Both programs provide thousands of hours of dance training, performance preparation and experience, along with classroom instruction in Career Planning; Critical Analysis; Music; Anatomy; Dance History; Health and Nutrition and more.
If your goals are more long term and you're not quite ready to make the leap into pre-professional training, a summer dance intensive offers an opportunity to enhance your training and gain skills rapidly, without making a full time commitment to training until you're ready. And it's a great way to "try on" full time training and find the school that is right for you.
Gain Versatility and Performance Experience
At Joffrey, one of our mottoes for our pre-professional trainees is to "be the dancer that has it all." What we mean is that a professional dancer needs more than just strong technical skills in a single discipline to be successful as a professional dancer.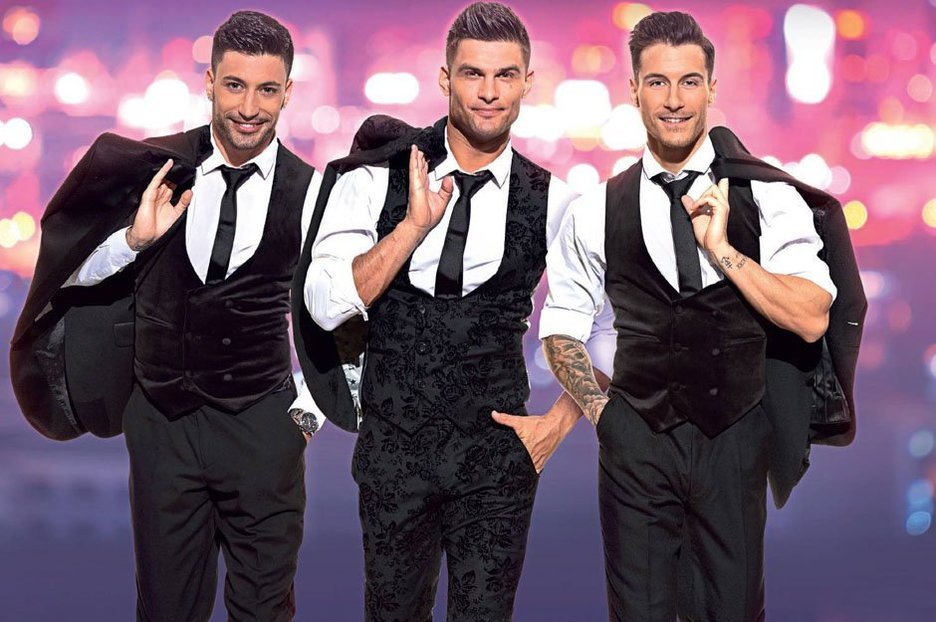 Why is versatility so important? It used to be the case that dancers focused mainly on a single discipline because that is what the majority of roles required. Today, dance productions tend to be more "multi-disciplinary," often incorporating multiple styles and disciplines in a single production or role. For instance, a ballet dancer could be called upon to incorporate elements of classical, modern and Latin dance in a role. The dancer who will be hired for that role is going to be the one with the training to excel in all of those disciplines.
So, when developing yourself as a dancer, look for opportunities to gain versatility and experience that could benefit you later by being willing to try new things and step outside the box. A summer dance intensive is a great way to do this, and that's why Joffrey offers intensives in so many different styles.
With us, you can study classical or contemporary ballet, latin dance, jazz, tap or hip-hop. You'll gain performance experience in our in-studio performances and student showcases in professional venues.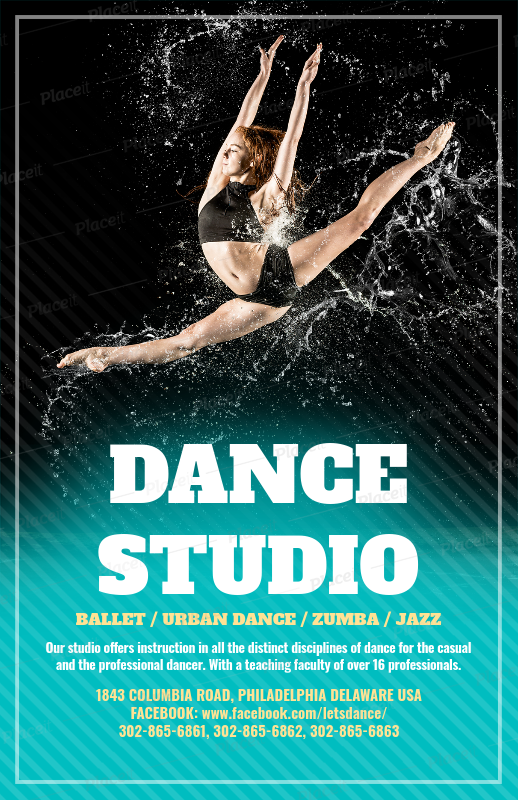 You'll gain versatility in a short period of time that you'll need in your future professional career, and who knows? You just might discover a new passion in the process.  
Have Realistic Expectations
One of the toughest decisions a dancer has to make is to determine which career preparation track to follow: studying dance at a college or university, or enrolling in some form of pre-professional training. There are pros and cons to both forms of training: college might allow you to pursue other options as well as dance, providing a backup plan of sorts for when your dance career ends. 
Yet, while a backup plan is nice, dancers also have to accept that dance is also a time-limited career, one that favors younger dancers. Finishing high school and college, followed by a year or two of pre-professional study puts you well into your twenties by the time you finish. Most dancers will retire when the wear and tear on their bodies takes its toll, usually in their 30s or 40s if they are fortunate.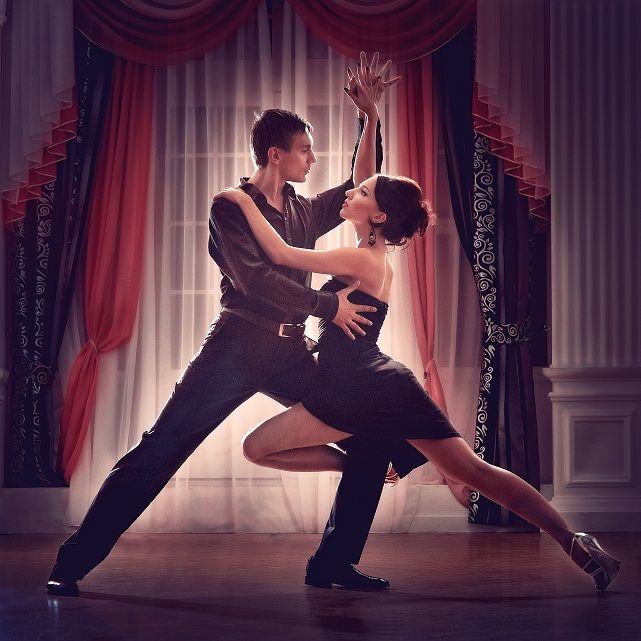 For dancers that choose the college track, that means a career of 10 to 15 years, at best, plus being at a possible disadvantage compared to the dancers who got their start younger, when their bodies were stronger and more resilient. 
By combining high school completion and pre-professional training, dancers can extend their careers on stage and get a much younger start, but there is a risk if their careers come to a premature end due to injury or other factors – or never really get started at all. 
For these reasons, dancers need to be realistic and ask themselves the tough questions about their ultimate life and career goals. Are you willing to forego the college experience in order to extend your career and improve your dance prospects? Do you have a plan for what you will do when that career ends? Dancers who want to make it as a professional need to consider not just their dance career, but their ultimate life goals.
Put Together a Professional Portfolio
Okay, so let's say you've got the training.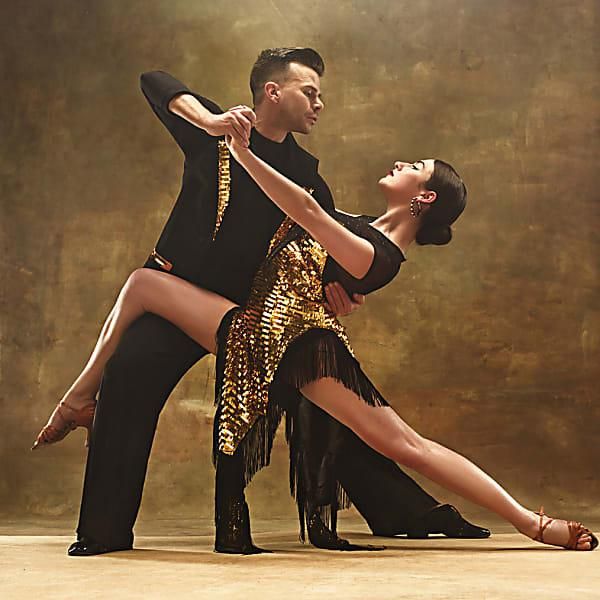 You've got the talent. You've got the versatility. And you've asked the hard questions about your chosen career path. You're ready to take the next steps. That means putting together a professional dance portfolio.
At Joffrey, we offer career planning and work with our pre-professional trainees as they near the end of their time with us to put together their portfolio. The portfolio includes a resume or CV (short for curriculum vitae) and professional headshots. Dancers should also curate what used to be called a dance "reel"; a video of dance clips showing your best skills. These can be shared electronically via file sharing apps, on a disk or thumb drive as a video audition. 
Your resume should include your name, contact information (phone and email), a complete listing of your dance training and education, your representation (if you have an agent) and your union status. You should also list your training and performance experience: all schools attended, years of training and levels attained with each school, and specify your performance experience and roles.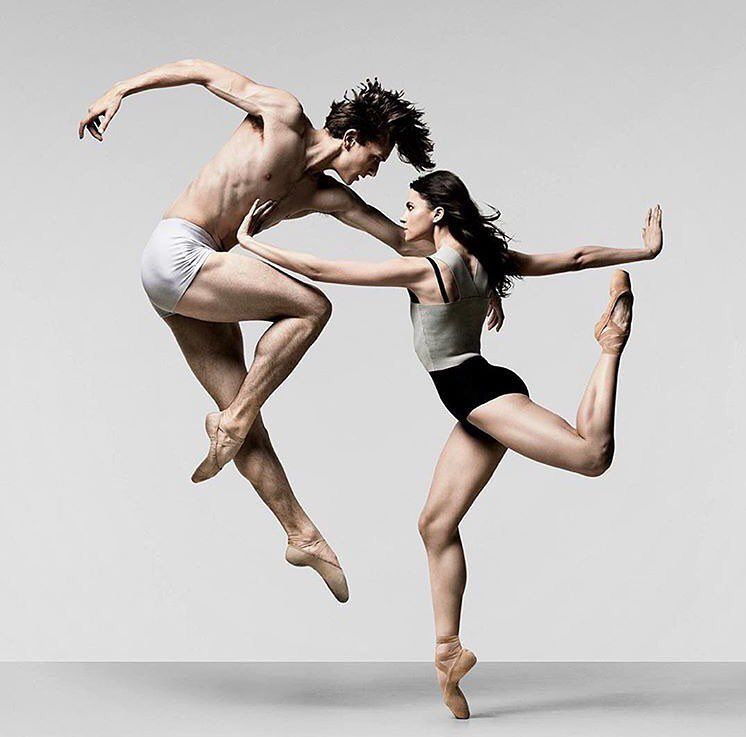 Dance competition experience and placement should be included as well.
For your headshot, professional photography and makeup is also very helpful. And while your dance clips don't have to be professionally produced, you'll make the best impression if they are well lit, well produced and show your dancing off to best advantage. 
Take Care of Your Body
Remember when we said that the average dancer's professional career would likely end in their 30s or 40s? That's one of the hardest truths about choosing to become a professional dancer: your time on stage will likely come to an end sooner than you might wish. Often, this will happen because your body simply can't handle the strain as you get older.
However, the good news is that while aging is inevitable, you're not helpless against it. You can extend your career through careful attention to your nutrition and conditioning throughout your career.  Younger dancers benefit from the fact that the human body typically gains muscle through one's teens and twenties.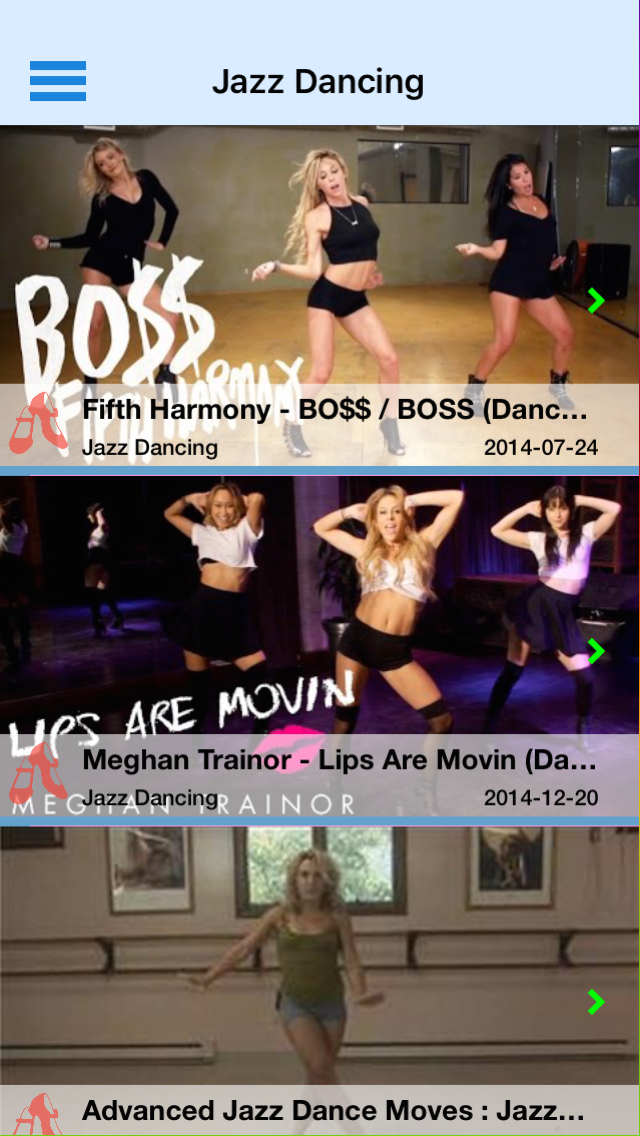 However, at around age 30, this starts to change quickly as the body begins to lose muscle mass at a pace of about 3% to 5% per year. 
So if you want to be as strong as possible in the later portion of your career, don't delay in paying attention to diet and strength conditioning.
Be the Dancer that Has it All With Joffrey
Training, experience and versatility, realistic expectations, a professional portfolio and a commitment to nutrition and conditioning are just five of the factors you need to make it as a professional dancer. If you're ready to learn more about how to succeed in this career path, contact Joffrey today to learn more about our pre-professional training and summer dance intensives.
JBS Admin (69 Posts)
Founded in 1953 by Robert Joffrey and Gerald Arpino, Joffrey Ballet School maintains the vision of its founders to transform passionate dance students into versatile, individualistic artists able to collaborate and evolve fluidly in a fast-changing society.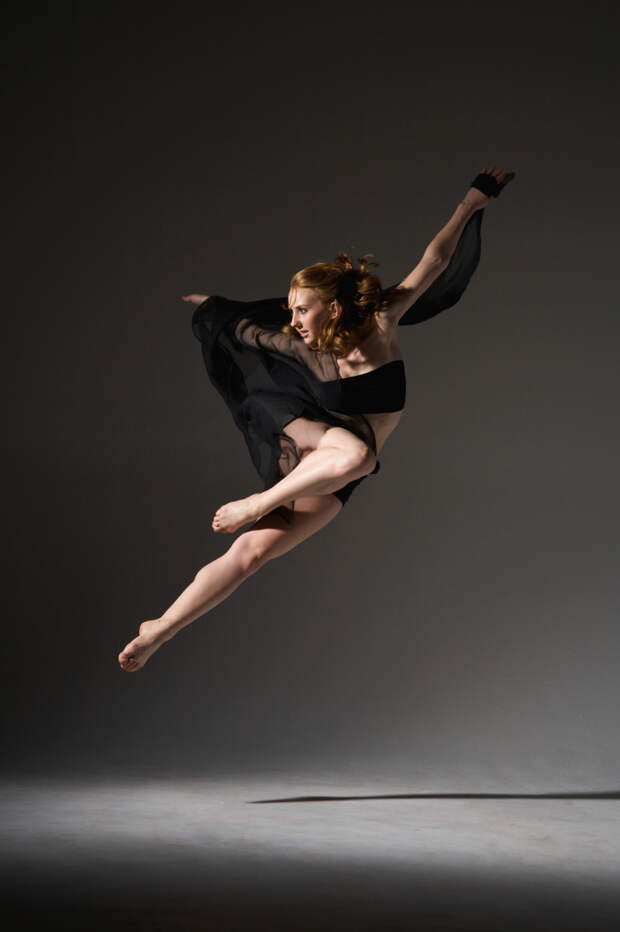 With an accredited dance program that offers two core areas of study – ballet and jazz/contemporary – JBS is known for its diverse curriculum and has the largest summer intensive training program in the country.
How To Become A Better Dancer: 5 Tips -
So you want to know how to become a better dancer?
Here are 5 important tips that will help you improve as a dancer fast:
1. Take Lessons Consistently (You're not special)
Some people think that they can get good without ever taking any dance lessons…
This is a mistake. Think about everything else you ever learned in your life, did you just wing it? No, you probably took lessons to become good at it. The same goes with dancing. You can take lessons in person or online. For in-person lessons you can do group classes or private lessons. For online lessons you can learn from videos. Check out our online Ballroom dance videos here.
Furthermore, it is important to take the time to find the right dance teacher for your goals, because some are definitely more qualified than others.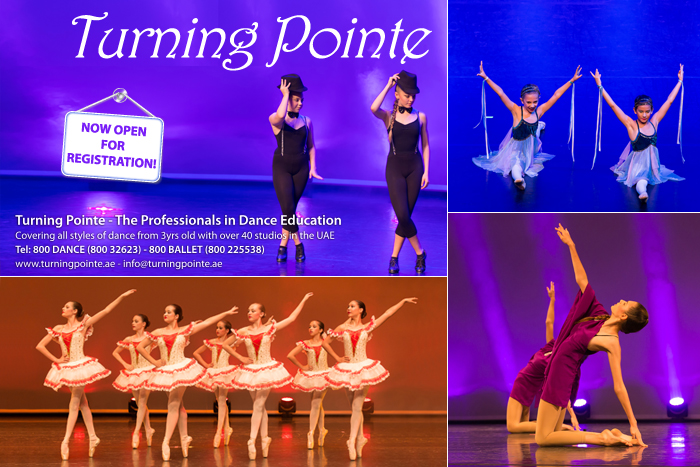 My recommendation is try out a lesson with several teachers before committing to one specific dance instructor. Read our article on what makes a good dance teacher.
2. Practice Daily At Home/Studio
One of the most important habits you need to adopt is daily consistent practice. No matter how naturally good you are, you need to practice if you want to become a better dancer. Many people assume that just because they take lessons, they don't need to practice. This could not be further from the truth. It is precisely because you take dance lessons, you need to practice even more to make sure you retain everything you've been learning.
Becoming a better dancer requires muscle memory. And muscle memory requires a lot of repetition through practice. So don't overthink it – simply make some room in your living room, get a mirror and practice the things you worked on at your last lesson/class. Check out our practice guide for Ballroom dancers.
3.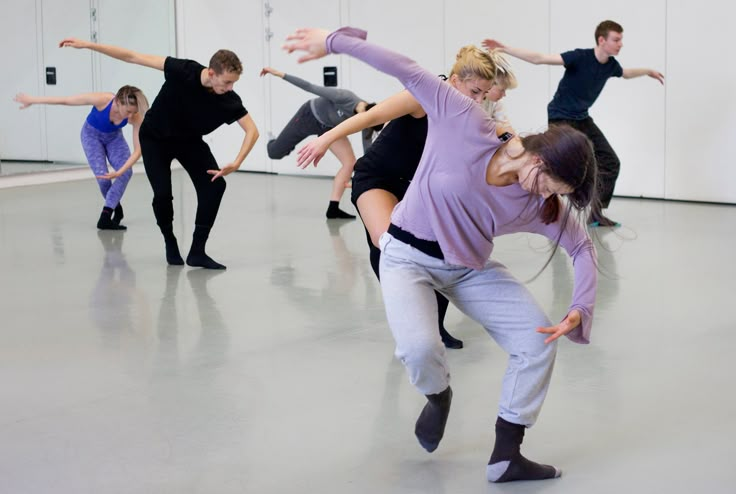 Have A Goal
One of the fastest ways to improve your dancing is simply to have a goal to work towards. The goal can be a performance at your studio's showcase or party. It can also be a dance competition. Even if you don't want to perform you can still come up with a social dance goal such as "be able to dance comfortably at next month's party". Be creative with it as there is no wrong or right goals. The most important thing is to have one and to have a future date that you're working towards. This will keep you motivated with your daily practice!
4. Feel your body
After you've learned the mechanics of the steps and routines, you need to make sure that you let your body "Feel" the movements so that all the steps and styling can really sink in to your muscle memory. You don't want to be stuck in your head when you're practicing or taking lessons, you need to be in "your body" to retain the dance moves, and progress faster.
After you got it pretty good, just put on the music and try to feel your body going with the music… This will also add enjoyment to your dancing.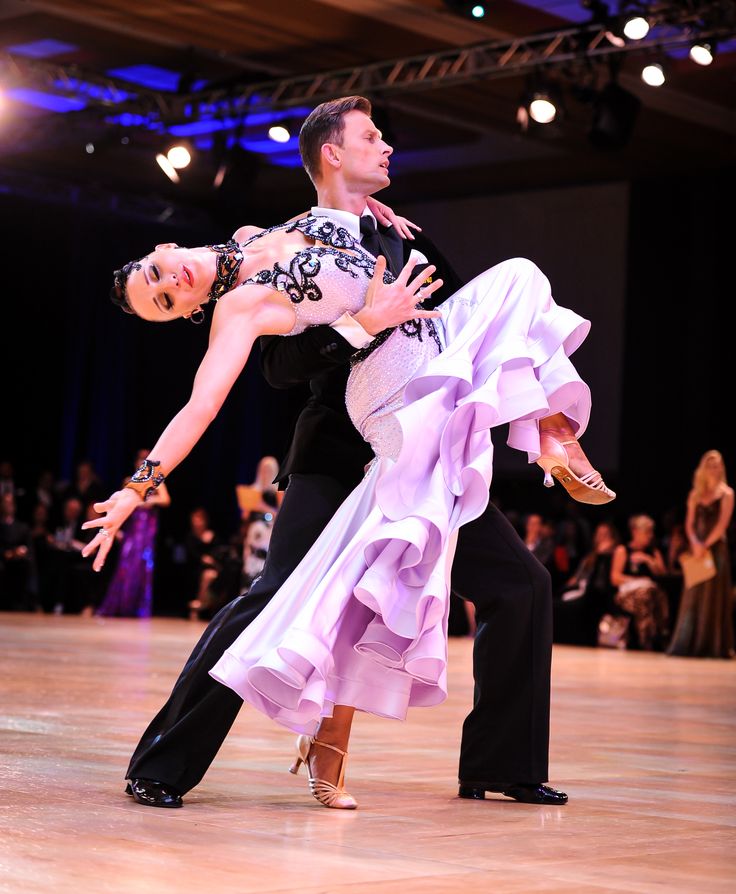 5. Keep yourself inspired
It is critical to work on staying inspired and motivated with your getting better in dancing goal. Life gets in the way, so some days you will be more inspired than others… The key is to figure out some specific triggers that can energize you quickly to get back in the groove, whenever you're not feeling it.
For example, let's say you don't feel like going to your dance practice today. What you can do is watch some videos of your favorite dancers performing your favorite choreography on youtube!
That should get you back on track fast.
Watch Video – 5 Tips For Improving As A Dancer:
What do you think? Leave a comment below.
By: Leon Turetsky
Professional dance instructor
Related:
More Dance Articles & Tips
Types of ballroom dances
Styles of Latin Dances
90,000 12 life hacks, to quickly learn how to dance from Mamita Dance
Dances
Author: Pavel Gather
Psychologist, Lecturer Salsa and Tango
Dances
Author: Pavel Pavel
Psychologist, Lecturer Salsa
on At the start, you always want to get a quick result.
When it doesn't happen, the hypothesis arises that everything takes time. After a conditionally acceptable time, humility comes to mastering pair dances, which, perhaps, is not given, and I will just do what I learned somehow.
This is the most common story of those who believe that the mere act of attending a pair dance class is enough to learn how to dance.
Absolutely not. If you want to really dance well, you have to make an effort outside of the dance class. A good teacher will definitely be needed, but the initiative should be on your side.

1. Listen to music
The most common and accessible advice that is given already in the first lessons. And it definitely works. Music creates a certain atmosphere of the dance and intuitively you want to move to it. It doesn't matter where you listen to music - in the car, on headphones while walking or doing household chores.
An addition that will help you dance better is your active participation in the music.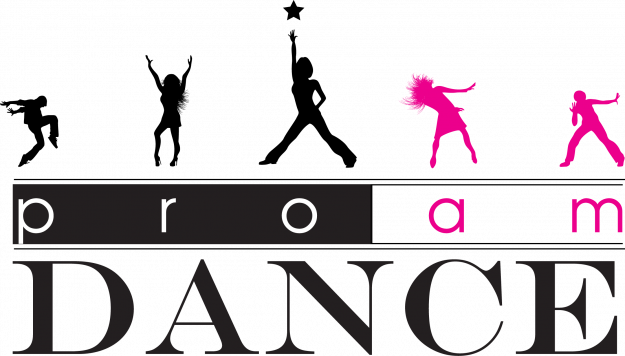 Sing along, dance or simply beat musical accents with any free parts of the body. In the subway, for example, it is enough to tap out bright moments with your fingers, in the car to sing along with sounds, and at home you can jump for pleasure.

2. Watch videos of good dancers

It's complicated, but also obvious. It's more difficult, because without recommendations from more experienced dancers, unfortunately, it's not so easy to find a good quality video on the net (I mean not the resolution quality, but the content itself).
Meaningful viewing of the video is to form an understanding of HOW the dancers make this or that impression on the partner or the viewer. Technology is at the heart of everything. Understanding how the pros do it is a big step forward.
It is important to distinguish between a show and a disco dance, a choreographed performance from an improvisation, a stylized dance from an authentic one, etc.
Ask for recommendations and dance instructors will always upload a couple of videos of worthy landmarks.

Tango Z. Showreel.

Online modern tango courses
Tango nuevo is the most advanced version of tango. We can quickly learn to dance from zero to a steep level.
3. Dance in salsatecas/milongas/discotheques
A very delicate moment when it is worth coming to the first party. From a technical point of view, most students in 1-3 months have a sufficient set of figures and techniques to come and dance calmly. Psychologically, the same moment can be stretched out for an indefinite time. After all, it is imperative to "not lose face", "learn more figures" and be sure what to do in case "there is an unfamiliar movement".
In fact, the partygoers don't really care (except for a small layer of non-professional teachers who want to help inexperienced dancers by treating them as customers in the future).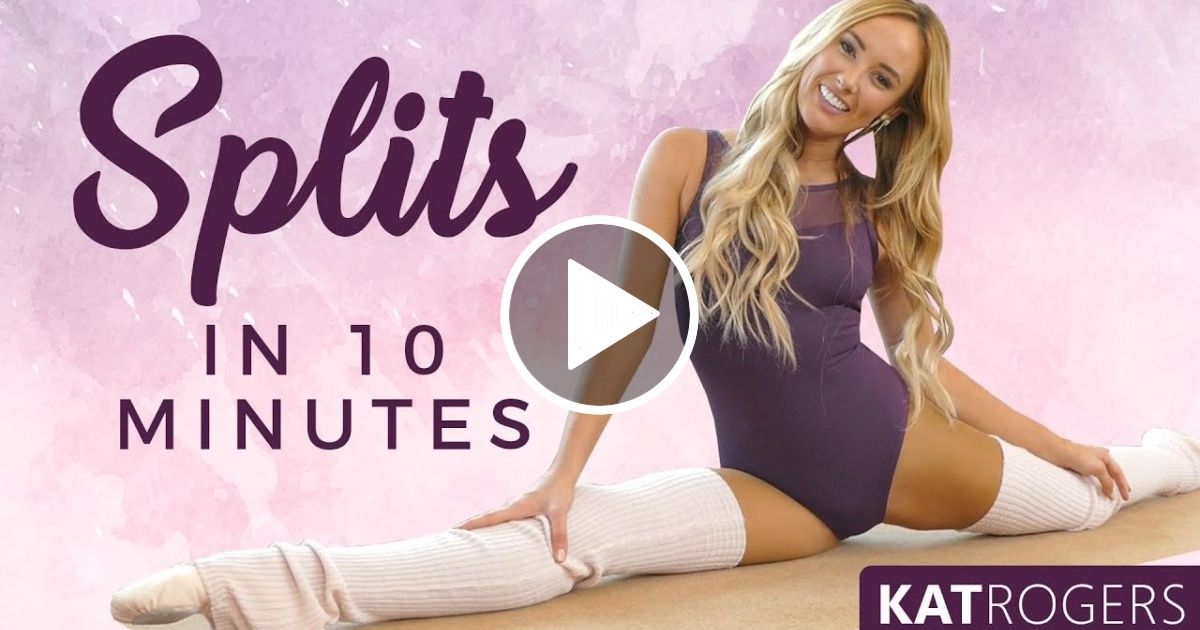 It is important to come and try dancing after a month of classes. You can only with friends or guys from your group. This will be enough to feel the adrenaline and inspiration from the dance.
4. Dance with partners or partners not of your level

The conventional wisdom that you need to practice in groups of your level does not withstand the test of experience. Perhaps now your eyes widened in surprise, and you want to meaningfully read the phrase again. Yes, you saw everything correctly: when you dance with a partner of your level, you don't grow anywhere.
It's important to understand that not only does it work one way and you have to dance with cooler dancers, but it works even more effectively the other way. It is no coincidence that teaching pair dances dramatically raises the level of the teacher himself. You have an endless stream of very beginner dancers.
How it works. A more experienced partner needs to be "stretched".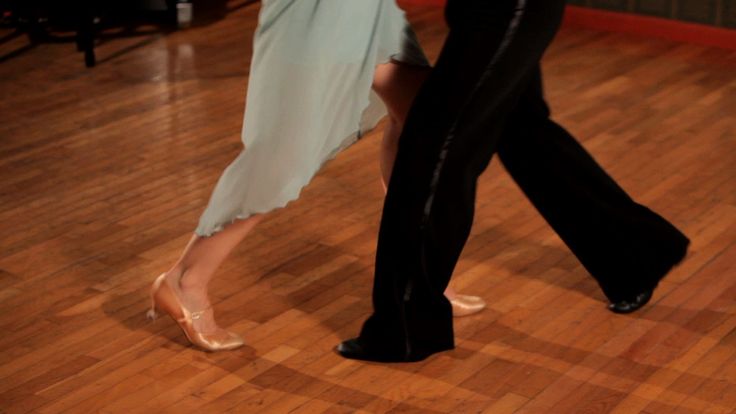 It's easy and obvious. With beginners, you need to take more initiative on yourself, see the general pattern of the dance more widely, turn on and insure more, try to be an example and be more careful. The quality of interaction begins to grow significantly. And wonderful partners too.
Dancing with partners of your level doesn't make you grow. Dance with both beginners and more advanced dancers
Dominican Bachata Women's Style Online Course

Want to learn how to hypnotize those around you with the most appetizing part of your body? On the course we will tell you all the secrets.

5. Learn to dance for a partner and for a partner
Turks and Argentines are one of the best partners in the world. In Russia, partners are highly valued. Why? The answer is simple. In Argentina and Turkey, it is not questionable for men to ask another man to lead in one piece or another and give feedback on the quality of the lead.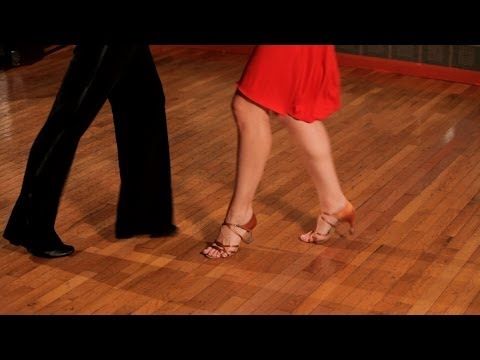 For them, it will be a great shame to hear moralizing from a partner, or even more so to be known in the community as an insecure partner.
In Russia, due to the constant, often far-fetched, opinion that there are more women in pair dances, partners calmly get up and study their partner's part. Such partners then grow into very cool dancers and teachers. In no case do this at parties, only in class. Here we are talking only about the learning strategy. At parties, be yourself.

6. Do not memorize the links
Always try to look deeper and understand the through principle and idea of ​​movement. Understanding what and how is done will make it possible to independently generate any sequences and chips.
Human memory is limited and there will always be a moment when something will escape and your repertoire will be limited by the size of RAM.
In Argentine tango, for example, there are seven levels of movement construction that, when mastered, will allow you to make millions of combinations.
And how many dance sequences can you really remember? In rueda, more than 150 figures dance in a rare circle. It's hard to keep more in mind.
7. Develop your body
Many years of experience in teaching couple dance shows that as soon as everyone pairs up in a class, any progress in individual style ends. But it is the individual style that distinguishes everyone at the disco: partners change, and style is always with you.
The body as the main instrument of dance must be very plastic, responsive and emotional. Surprisingly, not all pair dance schools have a general physical warm-up. It is vital to tune the body and understand how it works.
You can always train extra and concentrate more on the basic steps, as their true value is as body work. The sequence of steps is, in fact, the simplest thing that can be in pair dancing. The quality of individual performance determines the craftsmanship.
8. Try on the images of inspiring dancers

A psychological life hack for those who have already mastered the steps, but still feel that there is not enough brightness and drive.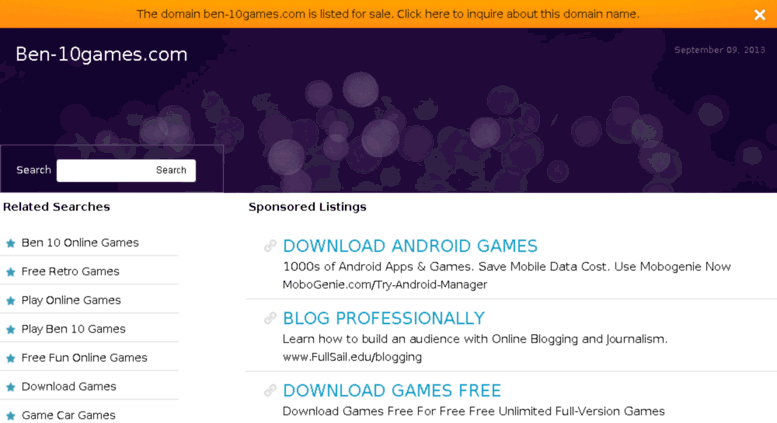 Most are terribly afraid of being someone else's "clone". Here the action is the same as under the influence of hypnosis - the more you resist, the more you plunge into an altered state of consciousness.
With a high degree of probability, you are already dancing like someone else's "clone". A meaningful fitting of someone else's image is that you mentally take the image of the one who inspires you (inspiration is critical in this case) and "put on" yourself. Then you start dancing and trying to feel in general how it is to be able, for example, to be the best partner or the sexiest partner in a disco. This is much more difficult than it seems. But it works extremely efficiently.
9. Dance to offbeat music

Habitual rhythms keep you tight. Tango salon or speedy timba leave little room for experimentation and fantasy. Pattern dancing is always noticeable and is reserved for beginners.
The truly new is born outside of the usual.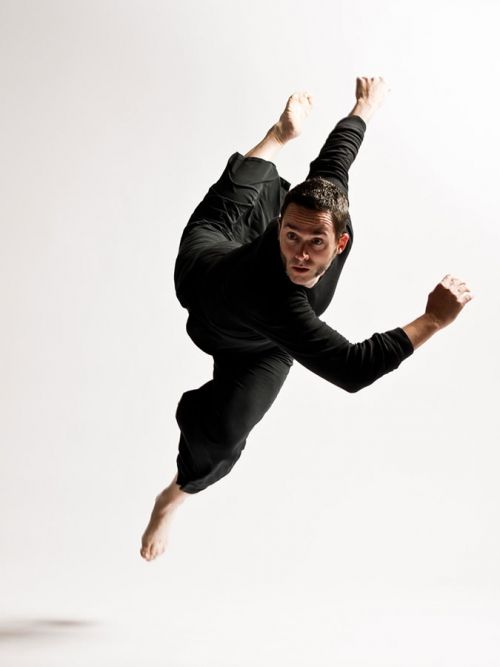 Look for places to experiment. If there is no place, organize self-training. The main thing is not to get carried away, because music determines the style. We bring something new to pair dances, rather than trying to change them.

Search, improvise, don't be afraid to go beyond, develop in different directions, be inspired by music atypical for the style
10. Try your hand at basic dance directions

dances exist according to their own non-choreographic laws.
This is the deepest delusion, which has turned into a ceiling for the qualitative development of partner dances. After all, all professional dancers, for example, in salsa or bachata, build their ideas on the basic choreographic principles.
Do not think that choreography is only applicable on stage. Any meaningful movement of the body can be choreographic. In general, try classical or modern choreography. Basically, hip-hop can work too.

11. Look for battle sensations

Pair dances return us to an active position of manifestation of our body. As in the days of our ancient ancestors, we impress the members of the opposite sex by how dexterous, hardy, sexy, etc. we are. Modern laws of the jungle in the entourage of large cities.
If you look around the dance floor, it becomes clear that the majority are clearly herbivores (not in the sense of vegetarians, but in relation to those around them). I am sure that predators are always more interesting in terms of the attractiveness of the image - try to find a counterbalance among herbivores, for example, a cat woman or a lion man.
The conversation is about an internal position, not about aggressiveness. Lability and lack of control are inherent in adolescents, and not in adult self-sufficient people.
Accordingly, even a training or friendly battle gives, on the one hand, practical skills - to make a bright sequence of movements, bring an idea to a climax, show a spectacular feature, on the other hand, develops the psychological basis of the dance - self-confidence, resistance to extraneous attention, self-control and self-control in complex elements.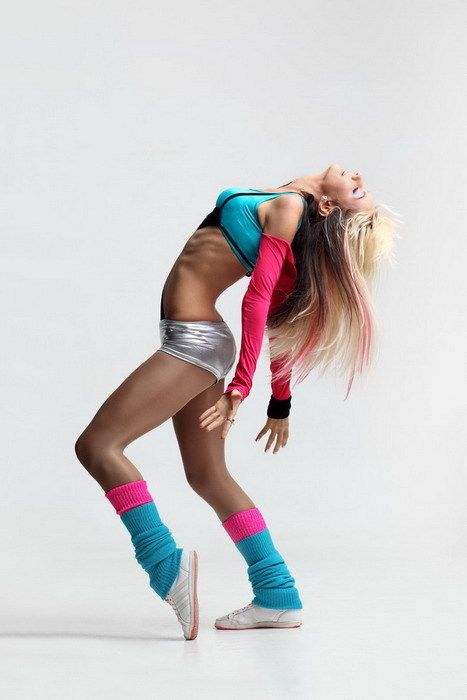 12. Communicate with professionals
The environment shapes the internal position. Basically, real passionaries of the dance community are ready to openly talk, discuss and support the development of dance in every possible way. Universal principles and the ideas they articulate have a much longer and more practical perspective than meets the eye.
Accept that, for example, behind the words "listen to your partner" is not only a beautiful metaphor, but also a practical skill to literally listen to your partner. At the same time, always treat every thought, even the most respected teacher, as a private opinion.
Your skill will lie in finding the scope of the idea even in conflicting opinions. Most often, the contradiction is speculative and the truth lies in the angle of perception or situationality.
Your dancing growth will stop sooner or later. This can happen at the level of three basic steps or years of experience in teaching and show performances.
Regardless of your level, the suggested 12 life hacks can get you off the ground and greatly accelerate your dance growth. There is no way here without your motivation and activity. Take your dance development into your own hands. 9Ol000 Dangerous sexuality
Salsa: destroyers of stereotypes
Couple dancing as a source of strength.
Self-destruction of the couple dance community
The Salsa series as a mirror of the community
Mamita Fridays: salsa, bachata
Destroying the myths about leading pair dances
Does dancing make us better?
The seven deadly sins of teachers
Why we will never dance bachata like the Dominicans
Why tango?
Dispute over musicality
Selection of dances according to alcohol preferences
Where to find inspiration for dancing?
Terrible tango nuevo
Distribution of roles in a salsa party
Argentinean tango through the eyes of a salsa dancer
Is there a predisposition to dancing?
Which is more effective: individual or group lessons?
Sexual overtones in partner dancing
I want to dance.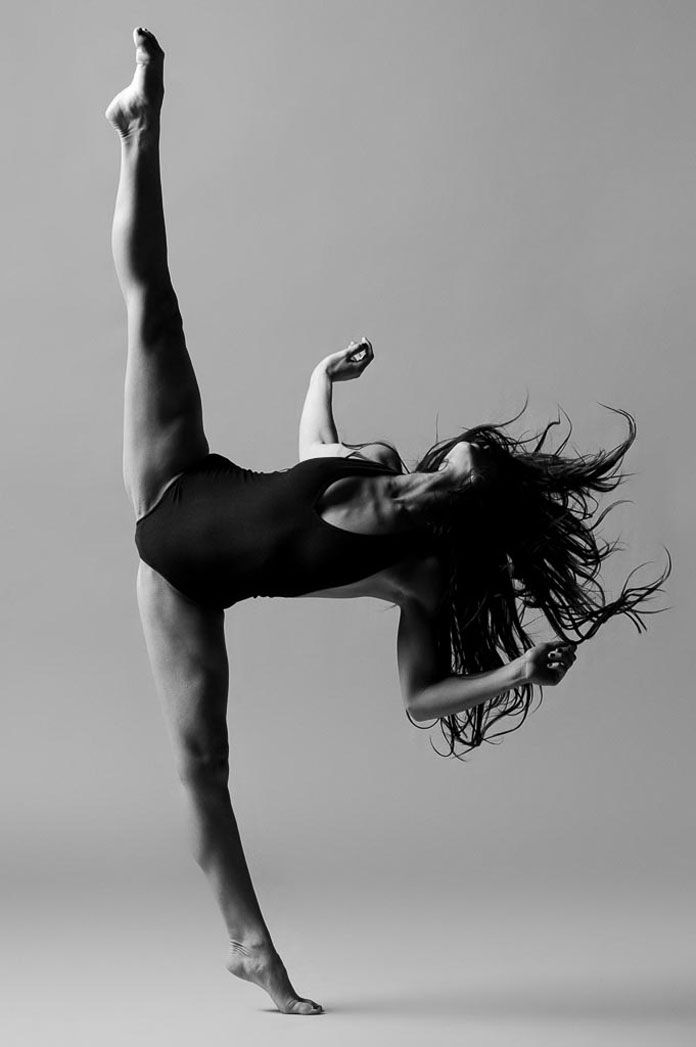 10 misconceptions about dancing
The desire to learn to dance is natural and natural in the modern world. You can list the reasons, starting with obvious and popular pragmatic desires, for example, to start moving or losing weight, ending with unconscious and even existential ones.
This is due to the fact that dancing is at the subtle intersection of the inner and outer worlds, physical and spiritual. Above this, music becomes a driver that cannot leave anyone indifferent.
In dancing there is magic inside a person, which is not always noticeable when observed from the side. At the initial stage, it is the external picture that attracts to dances, and sometimes repels, as it seems too frivolous and superficial.
But there are even stronger obstacles that stop many people from starting dancing. These illusions and delusions roam the minds of the majority, and are often afraid to ask about them directly, or they ask the question about it so often that they are no longer ready to hear an honest direct answer.
I will try to do it in this article.
There are many examples of contemporary dance educators sharing their thoughts about not expecting to be in the dance industry. Once upon a time there was a man and was engaged in adult, serious business. Sometimes even very serious. A person could have children and even grandchildren. I saw dances only on stage or on TV. For reasons unknown to himself, he ended up in dances. At first, everything seemed like entertainment and a useful pastime. But time has passed, and a person catches himself thinking that he thinks about dancing not just every day, but really all the time. A couple of years pass, and he already becomes a teacher or organizer of some event.
A similar path can start at 15 or 55 years old. The only difference will be in the self-perception of the starting stage, that it's too late to dance. In fact, for each age there is its own dance direction, which can reveal it to the greatest extent at this stage.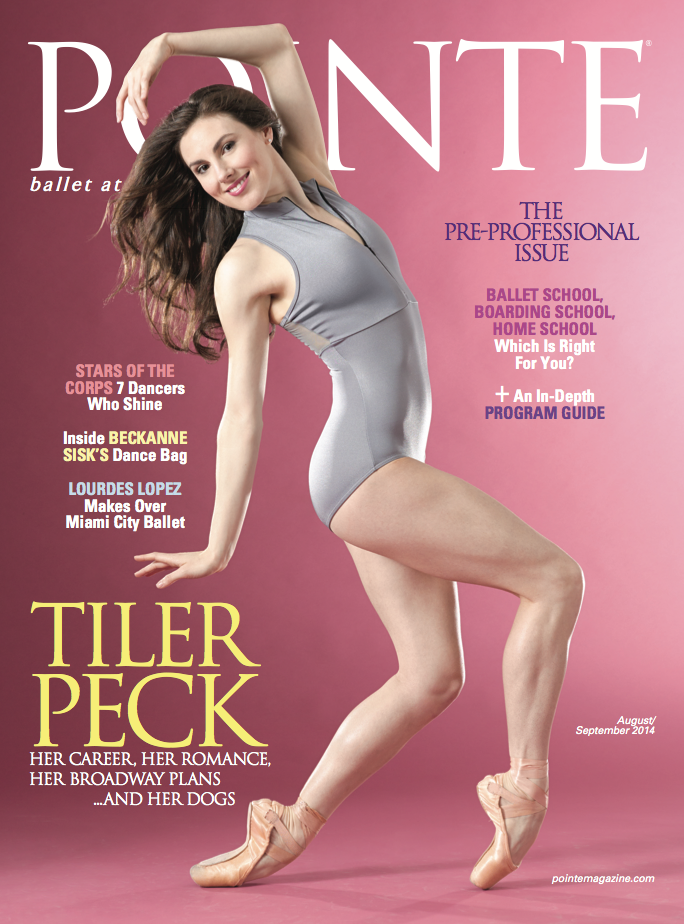 Hip-hop or breaking is closer to children and teenagers, and Argentine tango is closer to adults. It's never too late to start dancing. You need to make the right choice of dance style based on several parameters: age, gender, music, goal. There is a dance direction for any arrangement.
Misconception 2: men don't dance
Our culture has a number of restrictions related to dancing. Most of these causes are psychological and lie outside the realm of rational reasoning.
First, in our culture, in principle, dancing for pleasure or self-expression appeared relatively recently. 20-30 years ago dance clubs were only for children. To start dancing even in adolescence was considered exotic.
Secondly, the aesthetics of the body in our country for men is not in the focus of attention. In general, this can be attributed to the fact that Russian men try hard not to draw attention to their appearance and clothing. Men in our country use other tools for this.
Third, dancing is associated with entertainment and alcohol. If a man feels serious and respectable, then he either does not have time or desire for this.
Nowadays the general cultural background has changed and the result is that men are learning to dance. It becomes as much a sign of masculinity as clothing, hair or beard.
Unfortunately, many misconceptions remain even among those who have already started dancing. Dance teachers do not always pay attention to this, as it seems to them that this is a matter of course.
Fallacy 3: special training is needed
For an outside observer, there is always a cognitive dissonance about what dance is. What he sees on the big stage in the form of a show with sweeping movements and splits is obviously dancing. Breakers doing unimaginable elements in the air and on their hands, competing with each other, also seem to be dancing. Pensioners in the park waltz. Dancing again, but for some reason everyone is so different.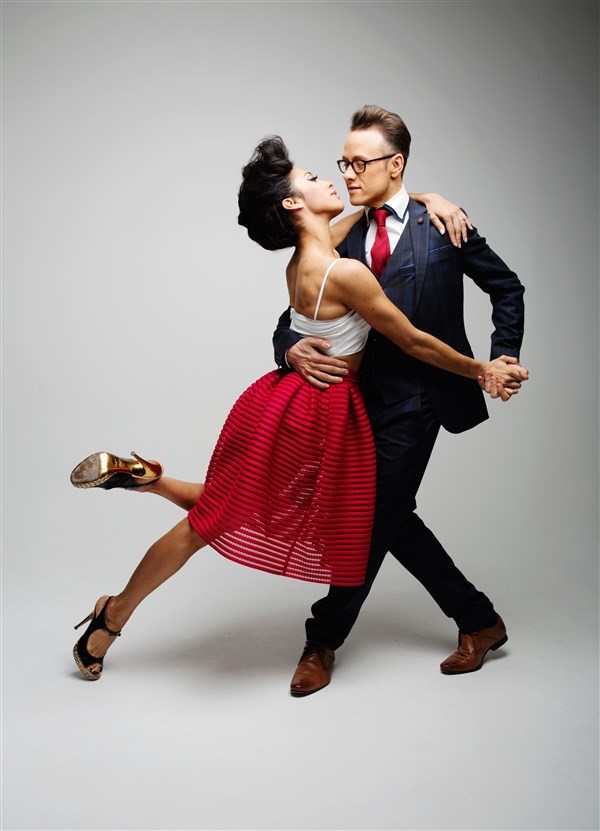 How to understand that this is a dance, and what physical criteria should be in the body.
In fact, any self-expression through the body to music can be attributed to dance. There are a number of reservations, but they are not essential. For self-expression, a person uses the set of plastics that he has. Subtlety and technique do not depend on extreme ways of self-expression, and it often happens that splits and somersaults interfere with a meaningful dance. The development of plasticity and the expansion of the body's capabilities are part of the preparation of the dancer, but not an end in itself.
Misconception 4: You must learn to dance in pairs
In couple dancing, the final learning outcome is that the couple dances at a party. It would seem that you should always train together to get the desired result. This is not true. Let's take an example from boxing. An indicator of a boxer's skill is a fight with an opponent, but this does not mean that he constantly has to fight.
Also, the ability to dance is built on the possession of one's own body and the ability to interact.
The skill of the teacher is the correct selection of methods so that the student masters the skill. Based on the skill, you can engage in creativity and self-expression in dance. Not everyone knows, but it is no coincidence that almost all social dance dancers have a serious dance background, which is based on the development of individual techniques.
The same can be attributed to the interaction in a pair. The ability to separate in oneself the one who leads and the one who follows the lead is impossible within the framework of studying the sequence of movements in pairs. For this, there are special exercises that make the skill more versatile. For this, the presence of a permanent couple is not necessary, as well as the regular presence of a partner in general.
IMPORTANT! You can't experiment at a party, and everything should be in its place there: men dance with women.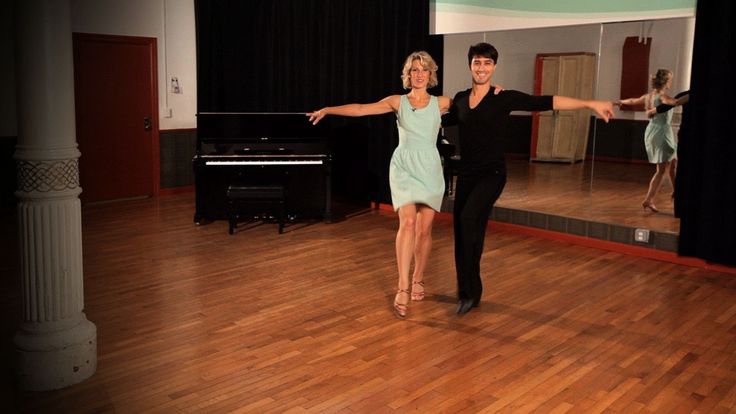 Getting rid of illusions is a complex internal process. If you leave them to yourself, you can even get the opposite result.
Misconception 5: plastique and stretching are obligatory attributes of dance
Much depends on the genre of dance that you want to master. In previous articles, I have already mentioned that different dance styles are suitable for different ages. It is appropriate to dance hip-hop in adolescence or youth, Argentine tango is a more adult dance, it is important to enter classical choreography at a young age.
The degree of necessary plasticity and sensitivity to the dance direction also correlates. For example, breaking requires great physical effort and dexterity. Elements are built on acrobatics and high speed of execution. Who are they more suitable for? Obviously young people.
There is a lot of interaction in salsa. It is necessary to feel the partner subtly, to be able to show a variety of figures and elements.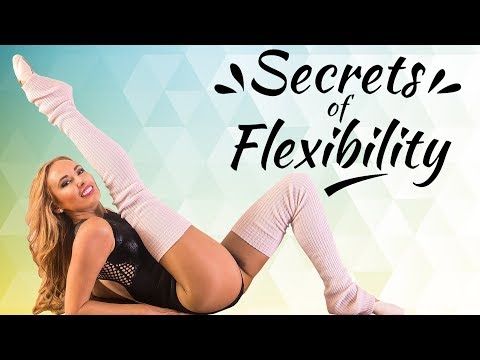 Twine or acrobatics are completely inappropriate here. However, a variety of ways to show oneself are required. Accordingly, the dance is youthful, but not at all childish.
The older the dance, the less stretching or acrobatics is required. The main emphasis is on the quality of technology, the variety of ideas and the ability to show plasticity.
Misconception 6: Mirrors are necessary for learning
There is a set of instruments that dancers use to learn how to dance. The fact is that the dancer needs to receive feedback on how his movements look from the side. It is impossible to dance and see yourself from the side at the same time. The most common tool is a mirror. But not the only one.
Like any auxiliary tool, mirrors have positive and negative effects. The positive is that they can receive feedback in real time and technically it is not very difficult. The downside can be dependence on mirrors. A situation where a dancer cannot capture the feeling of dancing, such as on stage or at a party.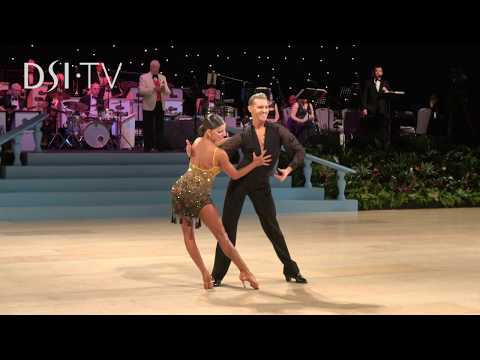 For these purposes, you can use, among other things, video filming or proper preparation.
In many countries in Latin America, dance classrooms are not equipped with mirrors. Classes are held in bars or large halls. The dancers initially form the skill of focusing on the inner sensation, and not the habit of looking for their reflection in the mirror with their eyes.
Misconception 7: there is a lot of obsceneness in dancing
A common question from novice dancers who are taking their first steps in more contact couple dances is "in order to dance cool, there must be passion inside the couple?". I immediately answer that no, not necessarily. Kizomba, bachata and Argentine tango attract many with their close contact. Like any other contact in our everyday life, in dances, contact can be different. We hug friends, parents, children. These hugs can wear many different shades. Sexual overtones are one of many.
The culture of dance also includes the boundaries of what is acceptable.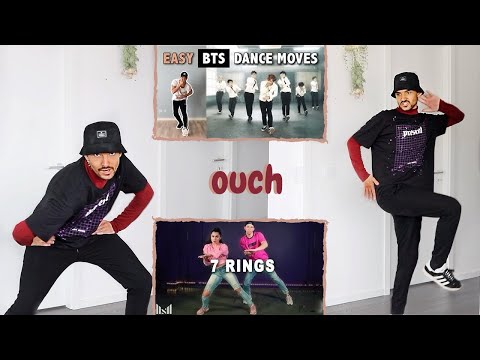 A compliment from a well-mannered person is different from a statement about female sexuality by a gopnik. Usually, those who study at a dance school already have an idea of ​​what boundaries should not be crossed. A good dance from a technical point of view will never look vulgar or vulgar.
Dancers always have a choice about the boundaries of contact. Most prefer to leave a good impression of themselves, as word spreads just as fast in the dance world.
Misconception 8: the best dancers are the bearers of culture
Even the very question of the origin of a particular dance can be paradoxical and ambiguous, especially when it comes to its development and performance.
For example, the Viennese waltz did not originate in Vienna, but in Germany. Salsa has its main roots in the USA, not in Cuba. The famous Greek folk dance sirtaki was invented for the film "Zorba the Greek" and appeared only in 1964.
The same can be attributed to the development of modern dance styles.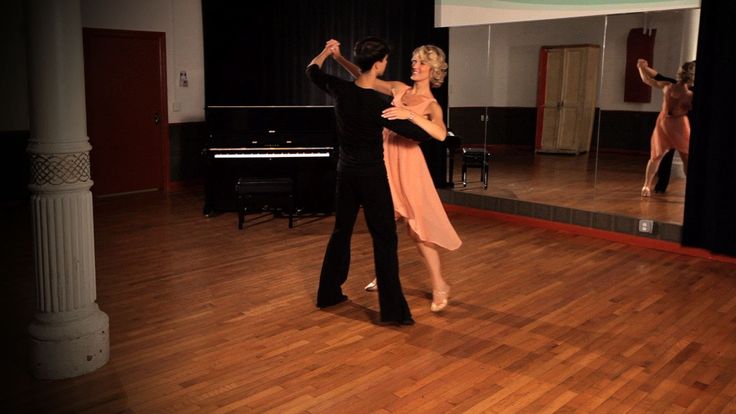 Korea is known for its world-leading break dancers. People go to Turkey for Argentine tango, Spain is strong with excellent salsa and bachata dancers, in Egypt, Russians are considered the best belly-dance performers.
A good dance is based on quality training and diligence. Skin color, place of birth and age are secondary. Exotic appearance, unfortunately, is often a reason to be more superficial about one's own professional development. This becomes the reason for the low level of teaching among the bearers of culture. I am sure that few readers of this post will be ready to conduct a master class in Russian folk dance outside of Russia.
The mastery of mastering and teaching a particular style does not depend on the dancer's homeland. And "they absorbed the dance with their mother's milk" is nothing more than a common misconception.
Misconception 9: You have to know a lot of moves to learn to dance
Focusing on learning a lot of moves often detracts from the essence of dance.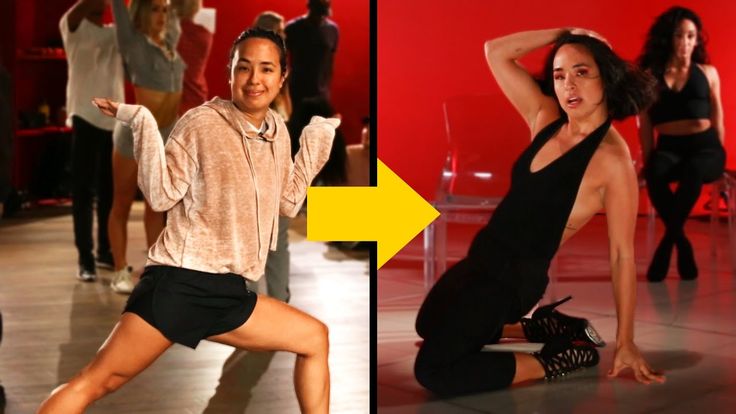 Of course, the sequence of figures is important. Especially at the start. Over time, the dancer should have an understanding of how movements can be generated independently. Accordingly, instead of memorizing millions of figures, you can understand how to create them.
From every system of improvisation that a dancer can use as an instrument, dozens, hundreds or thousands of variations are derived. This frees the head from trying to reproduce the exact sequence and definitely adds freedom in the performance of the dance.
The huge theme of musicality can be attributed to the same question. Not every pre-conceived or learned sequence will fit specific music. The dance should give freedom, and not drive the dancer into the shell of the ropes.
Misconception 10: dancing is homosexual
The unusually high attention to the body and the flair from stories about professional ballet led to the spread of this myth, among other things.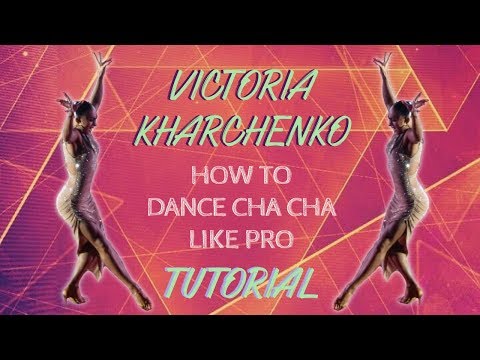 Unfortunately, such an idea still exists in the minds of our fellow citizens.
The dance industry is now very broad and is represented by many dance styles. Some of them can even be called homophobic. Dances reflect the general attitude to the world and it is different depending on the life position and worldview of a person.
In many dances there is contact between the dancers. In Russia, dance contact between men has always been perceived very intensely. In most other countries it is different. An example of the fact that this tension is associated only with the dance theme and does not apply to other areas is, for example, wrestling. When practicing techniques, men are in much closer contact with each other. Sometimes lying on the floor and holding each other tightly. The historical roots of Greco-Roman wrestling are also ambiguous from a sexual point of view. But in our country, unlike dance, they are perceived as acceptable and brutal.
Dance, like the culture of speech, makes a modern person more successful and self-confident.