How to dance in a car
5 new dance moves to try in your car while you are stuck in traffic
01 Aug 2016
Cape Town – YouTube star Moretoki is great at dancing. But he's even better at dancing in his car.
So why not combine the two?
Moretoki straps a camera to his dashboard, gets his mom behind the wheel and goes crazy! It's so much fun to watch and a really entertaining playlist to be honest!
Why don't you try some of his moves the next time you are stuck in traffic:
Move 1: The building block
Move 2: The side-eye
Move 3: The angry face
Move 4: The call me
Move 5: The OMG
Watch the full video here for more dance moves:
(Screengrabs: Moretoki/YouTube)
We live in a world where facts and fiction get blurred
In times of uncertainty you need journalism you can trust.
For 14 free days, you can have access to a world of in-depth analyses, investigative journalism, top opinions and a range of features. Journalism strengthens democracy. Invest in the future today. Thereafter you will be billed R75 per month. You can cancel anytime and if you cancel within 14 days you won't be billed. 
Subscribe to News24
Most readFor Subscribers
'I'm telling my story' - Zodwa Wabantu on why she's opening up about terminating 11 pregnancies
'I am heartbroken to have to write this' – Friends defend Jeremy Mansfield after 'cruel' trolling
Enhle Mbali Mlotsha shuts down romance rumours with celeb publicist
Black Coffee opens up about seeking therapy during divorce proceedings
Trevor Noah's final day on The Daily Show announced
EXCLUSIVE | Inside 'Operation Hlanza': Independent Media's plan to topple Ramaphosa
Sassa's dodgy deals under the microscope: Contractor bags R316m without delivering services
Busisiwe Mavuso | Transnet strike shows labour can't be trusted to put SA's interests first
Pieter du Toit | True colours: The dodgy, motley crew defending Zuma have reached high-water mark
Outgoing women's Sevens coach slams SA Rugby: 'I can't be a part of that anymore'
You've got mail!
Entertainment Flash - Daily
A quick blitz of the most talked-about entertainment news curated daily by Bronwyn McKay.
Get the newsletter
The Beauty Queen of Leenane cast bares all
7h ago
Patrick Aryee tells us all about his love for nature
12 Oct
Star Wars series Andor is closer to reality than you think
11 Oct
Joel McHale dishes on his new celeb cooking show
10 Oct
Read more here
Binge all of Steinheist and untangle the biggest corporate scandal in SA history»
11 Oct
Richard Lukunku on playing the regal Senator Jabari in Blood Psalms»
11 Oct
Subscribe to Showmax and get 14 days free»
11 Oct
Everything you need to know about Blood Psalms»
07 Oct
See more from Showmax
Editorial feedback and complaints
Contact the public editor with feedback for our journalists, complaints, queries or suggestions about articles on News24.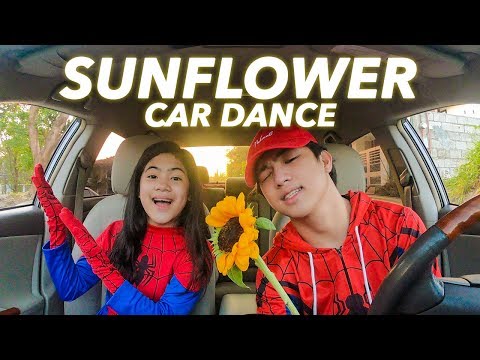 LEARN MORE
This Is How I Learned To Dance, With Cars • Petrolicious
By Petrolicious Productions
April 5, 2016
Story by Chuck Wilberger
Learning to operate a motor vehicle is still one of the most exciting and memorable moments of my life. It's a skill that brings me great pleasure, every day. While I don't want to sound like one of those old people who say, "today's kids have it so easy," the fact is, driving was a bit more challenging in the year 1968. Power steering and power brakes were rare options, air conditioning was only on "rich people's" cars, and while automatic transmissions were pretty common on most American cars, it was a rare feature on foreign cars.
My first car was a 1959 Volvo PV 544. In addition to lacking any of the features mentioned above, I had to learn how to start a car with a choke, park the car without the assistance of power steering, and operate a clutch with my left foot.
Sometimes, I had to do all three at the same time.
I had to learn to dance with the car.
Let's begin our first step, by starting the car: you had to use a "choke" to manually modify the engine air/fuel mixture and once the car was started, one had to make slight adjustments in the position of the choke lever to keep the engine running properly. How did you know how much and when to make the adjustments? Ah-ha!
That was part of the dance! You had to "feel" how the engine was operating. Much like dancing, I had to be aware of my partner's position and adjust my steps accordingly. The next step of the dance is the clutch.
Once a forward or reverse gear is selected, one has to transfer the power of the running engine through the transmission to the wheels. This is accomplished with the clutch. Release the clutch too quickly and the engine stalls, or the tires make a noisy chirp, causing my dance partner to stumble. Prolong the clutch's release, and the friction material can overheat and cause damage.
As in dancing, all of these elements have to come together in a harmonious and fluid motion to successfully move a car forward.
Study of the dance steps is one thing, but performing the steps on the dance floor is another thing. Like many skills in life, it takes some practice to conduct a function without error, but it takes a lot of practice to perform a function at an impressive level.
Early in my initial learnings of motor cars, I was offered a job at an automotive dealership that sold Volvo, Triumph, and Alfa Romeo cars. My job was that of "errand boy" which included everything from sweeping the floor to moving cars about the dealership. The parking space for the customers who brought their cars in for maintenance or repairs was located across the street from the dealership, so one of my routine assignments was to move cars to and from the service department.
The same dance steps I previously described applied to the cars I had to relocate, except: every dance partner is a little different.
The cars that were brought in for service were Volvos, Triumphs and Alfa Romeo from the mid '60s. So all of them had carburetors and manual gearboxes, but, with age and mileage, the nuances in operation reacted a bit differently.
Sometimes, finding reverse or 1st gear was a bit of a challenge. Fortunately most of the manufactures placed a diagram of the shift pattern on the top of the gearshift knob. But a popular accessory of the day was replacing the plastic knob from the factory with a wooden or leather knob with no shift pattern, or just the vehicle emblem. To add to the difficulty, the engineers wanted to ensure the operator of their vehicle did not select the reverse gear while in forward motion, so they created blocks or obstacles that required an additional effort when selecting reverse gear.
The most common obstacle was spring resistance to selecting reverse, but not always…
The Volvo P1800S required you to lift the entire gear lever up to clear the barrier to select the reverse gear gate.
Some gearboxes required you to push down on the gear lever, and some had a ring or collar around the shaft that had to be pulled up whilst moving the lever to select reverse. Each time I went to move a car, whether a new model or a seasoned customers car, I did not know exactly what to expect.
But I knew the steps of the dance.
Each time I got a different dance partner, I had to quickly analyze the slight differences in her style so we could dance together. So I began to stereotype my dance partners into distinct groups. It's now considered sexist to identify cars as the female gender, but my choice for dance partners has always been female so I'm sticking with that identity.
My Swedish girls (Volvo) were always open and welcoming each time we first met. They were simple and predictable. Not confusing at all. Things were located where you would expect. Comfortable seats that made you feel at home right away.  They seemed to want to be with me and their cooperation was soothing.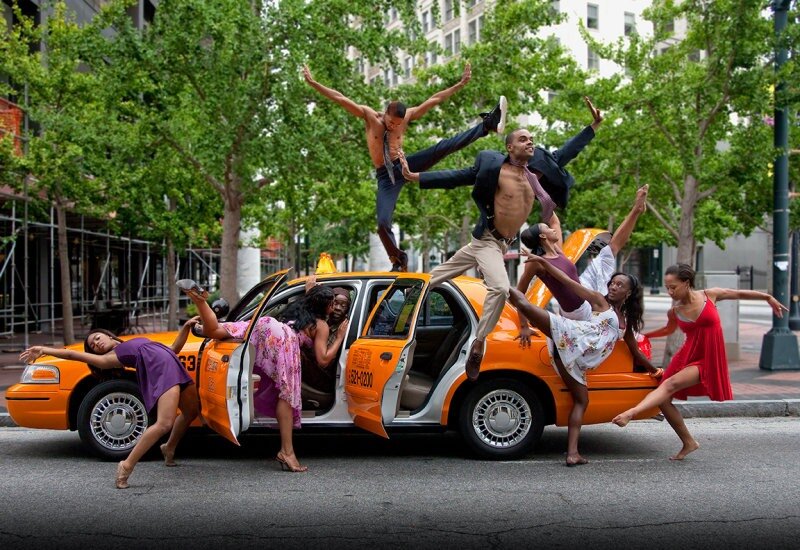 My English girls (Triumph) were always a bit difficult to get to know. They seemed standoffish, but once they realized this American boy knew his way around they seemed to relax. And then it was about having fun. Very sporty and flirtatious and they liked to giggle a lot—not in a childish way—but as an adult, which caused me to smile.
My Italian girls (Alfa Romeo) were in a class all by themselves. Very stubborn to get going, but once things warmed up, look out. They all had the sweetest song. But they always wanted to go faster than I was willing to go, so I held back. Somehow, I think they were laughing behind my back at my inexperience but I was more afraid of causing injury to myself. It is a classic case of, "I wish I knew then what I know now"
So my daily experience of dancing with a wide variety of partners from different countries had me feeling the part of an international driving Playboy. I knew the proper steps and could quickly coax each of them into a smooth but brief relationship of cooperation…and then I was off to my next date—sometimes 15 to 20 in one day! Did I like some more than others? Of course.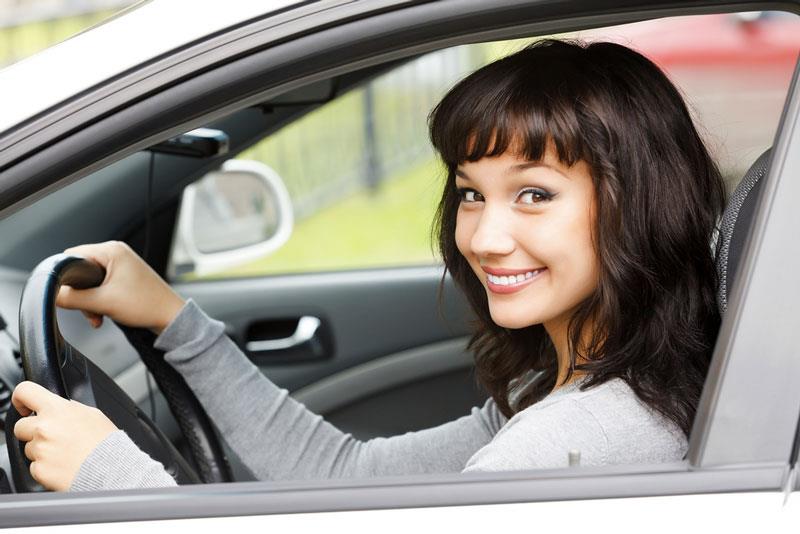 On some days, I did not want to leave the exotic spin with the Alfa. On other days, it was fun to frolic with a Triumph and for a day of relaxing there was nothing like the Volvo. Did I "Love" any of them? No, that was reserved for my special one.
At the end of the day, I would walk to my own car, my Volvo PV544. This was my love, because we were keenly familiar with each other I knew exactly how she operated. I knew just where to place the choke and release the clutch. We danced together flawlessly without effort or thought. I had learned all my initial driving skills with her, and she taught me all the basics I needed in my elementary days of learning motoring skills. She was my first love.
We would take long rides together with the windows down and summer breezes flowing through the car. She would play our favorite songs, and I would sing along. I would rest my elbow on the window frame and we would cruise the open roads. It was much like holding hands on the beach watching the waves roll in.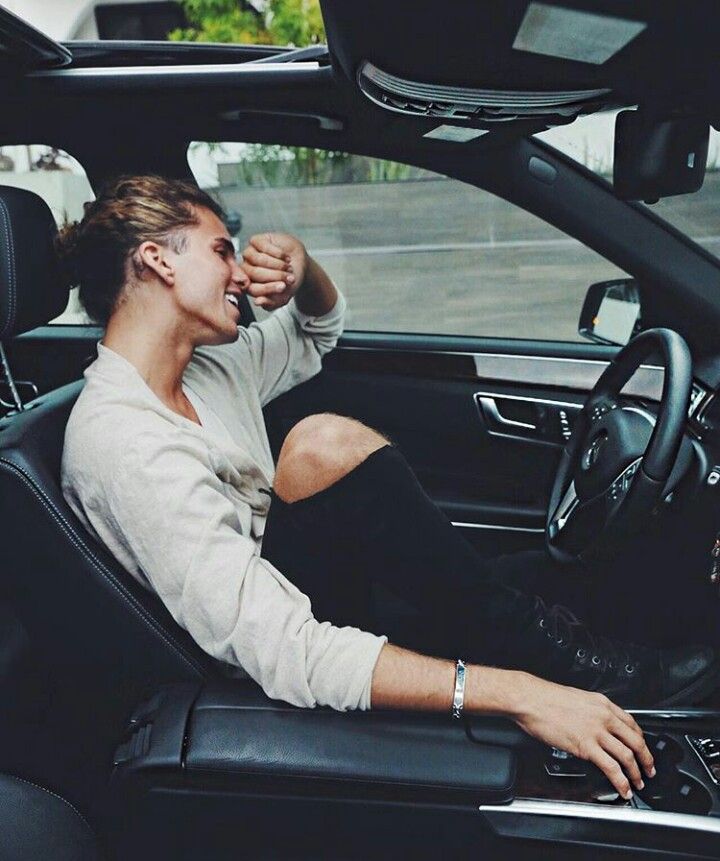 There were times when I would find a secluded, curvy country road and we would behave a bit naughty with unnecessary downshifts and push the engine a bit beyond the suggested red line. It was clear she enjoyed the randy behavior as much as me.
We went everywhere together.
But as life does sometimes, we reached a point where it was time to go our separate ways. There was not a lot of emotion when that moment arrived, as we both knew it was time to move on, and we did. It has now been 42 years since we parted. I've had many relationships with many cars. Some have been exciting and some have simply fulfilled a need.
I currently drive a 2014 Volvo XC60. She is a great car for my position in life. I don't have to mess with a choke or clutch to take a journey. She handles it all. She does so not with an attitude of "I can do this better" it is more a position of "let me handle this for you". (The fact is, she does it better than I ever could.) With the heated steering wheel, and heated seats she gives me the warmth and comfort as if sitting by a fireplace with a hot tea on a winter day.
But do not assume she is sedate. (Oh, far from it)  With her turbo engine rated at 300 horsepower, she can hold her own against the best of them and she does it with style and grace. She is a wonderful lady and I deeply love our time together.
In my heart, however, there is a place I have guarded with a fortress or maybe, better said—I have created a shrine. It is the place where I keep the memories of first learning to drive with my 1959 Volvo 544. From the moment we parted, I knew that nothing could ever replace the adventure, excitement and discovery we shared.
I knew then as I know now, it had purity and honesty that could never be duplicated or replaced—and I have never tried: there is nothing like your first love.
Photography by Yoav Gilad, Volvo, drive-my.com, wikipedia.org
Tags Learning to Drive Manual
Join the Conversation
Journal The Best Way To Explore Tasmania Has To Be With A Volkswagen Camper Van
Journal Five Environmentally Friendly Alternatives To The Tesla Model 3
Related
20
Journal Judging The World's Best Cars On The Island Of Sardinia Isn't The Worst Way To Spend A Weekend
June 29, 2018
27
Journal These Are Brochure Photos For Life With A Classic Volkswagen T3 Camper Van
March 17, 2016
21
Travel Learning to Drive Stick in an Acura NSX, 1000mi to Go (2 of 4)
October 24, 2014
13
Featured To Drive A Manual Is to Learn a New Language
September 10, 2013
2
Journal Choose a Bespoke, Coachbuilt GT
May 9, 2013
21
Journal Unlikely Locale Hosts Gearhead Gathering
May 6, 2013
90,000 12 life hacks, to quickly learn how to dance from Mamita Dance
Dances
Author: Pavel Gather
Psychologist, Lecturer Salsa and Tango
Dances
Author: Pavel Pavel
Psychologist, Lecturer Salsa
on At the start, you always want to get a quick result.
When it doesn't happen, the hypothesis arises that everything takes time. After a conditionally acceptable time, humility comes to mastering pair dances, which, perhaps, is not given, and I will just do what I learned somehow.
This is the most common story of those who believe that the mere act of attending a pair dance class is enough to learn how to dance.
Absolutely not. If you want to really dance well, you have to make an effort outside of the dance class. A good teacher will definitely be needed, but the initiative should be on your side.

1. Listen to music
The most common and accessible advice that is given already in the first lessons. And it definitely works. Music creates a certain atmosphere of the dance and intuitively you want to move to it. It doesn't matter where you listen to music - in the car, on headphones while walking or doing household chores.
An addition that will help you dance better is your active participation in the music.
Sing along, dance or simply beat musical accents with any free parts of the body. In the subway, for example, it is enough to tap out bright moments with your fingers, in the car to sing along with sounds, and at home you can jump for pleasure.

2. Watch videos of good dancers

It's complicated, but also obvious. It's more difficult, because without recommendations from more experienced dancers, unfortunately, it's not so easy to find a good quality video on the net (I mean not the resolution quality, but the content itself).
Meaningful video viewing is about building an understanding of HOW dancers make a particular impression on a partner or viewer. Technology is at the heart of everything. Understanding how the pros do it is a big step forward.
It is important to distinguish a show from a disco dance, a staged performance from an improvisation, a stylized dance from an authentic one, etc. Ask for recommendations and dance teachers will always throw off a couple of videos of worthy landmarks.
Tango Z. Showreel.

Online modern tango courses
Tango nuevo is the most advanced version of tango. We can quickly learn to dance from zero to a steep level.
3. Dance in salsatecas/milongas/discotheques
A very delicate moment when it is worth coming to the first party. From a technical point of view, most students in 1-3 months have a sufficient set of figures and techniques to come and dance calmly. Psychologically, the same moment can be stretched out for an indefinite time. After all, it is imperative to "not lose face", "learn more figures" and be sure what to do in case "there is an unfamiliar movement".
In fact, the partygoers don't really care (except for a small layer of non-professional teachers who want to help inexperienced dancers by treating them as customers in the future). It is important to come and try dancing after a month of classes.
You can only with friends or guys from your group. This will be enough to feel the adrenaline and inspiration from the dance.
4. Dance with partners or partners not of your level

The conventional wisdom that you need to practice in groups of your level does not withstand the test of experience. Perhaps now your eyes widened in surprise, and you want to meaningfully read the phrase again. Yes, you saw everything correctly: when you dance with a partner of your level, you don't grow anywhere.
It's important to understand that not only does it work one way and you have to dance with cooler dancers, but it works even more effectively the other way. It is no coincidence that teaching pair dances dramatically raises the level of the teacher himself. You have an endless stream of very beginner dancers.
How it works. A more experienced partner needs to be "stretched". It's easy and obvious. With beginners, you need to take more initiative on yourself, see the general pattern of the dance more widely, turn on and insure more, try to be an example and be more careful.
The quality of interaction begins to grow significantly. And wonderful partners too.
Dancing with partners of your level doesn't make you grow. Dance with both beginners and more advanced dancers
Dominican Bachata Women's Style Online Course

Want to learn how to hypnotize those around you with the most appetizing part of your body? On the course we will tell you all the secrets.

5. Learn to dance for a partner and for a partner
Turks and Argentines are one of the best partners in the world. In Russia, partners are highly valued. Why? The answer is simple. In Argentina and Turkey, it is not questionable for men to ask another man to lead in one piece or another and give feedback on the quality of the lead. For them, it will be a great shame to hear moralizing from a partner, or even more so to be known in the community as an insecure partner.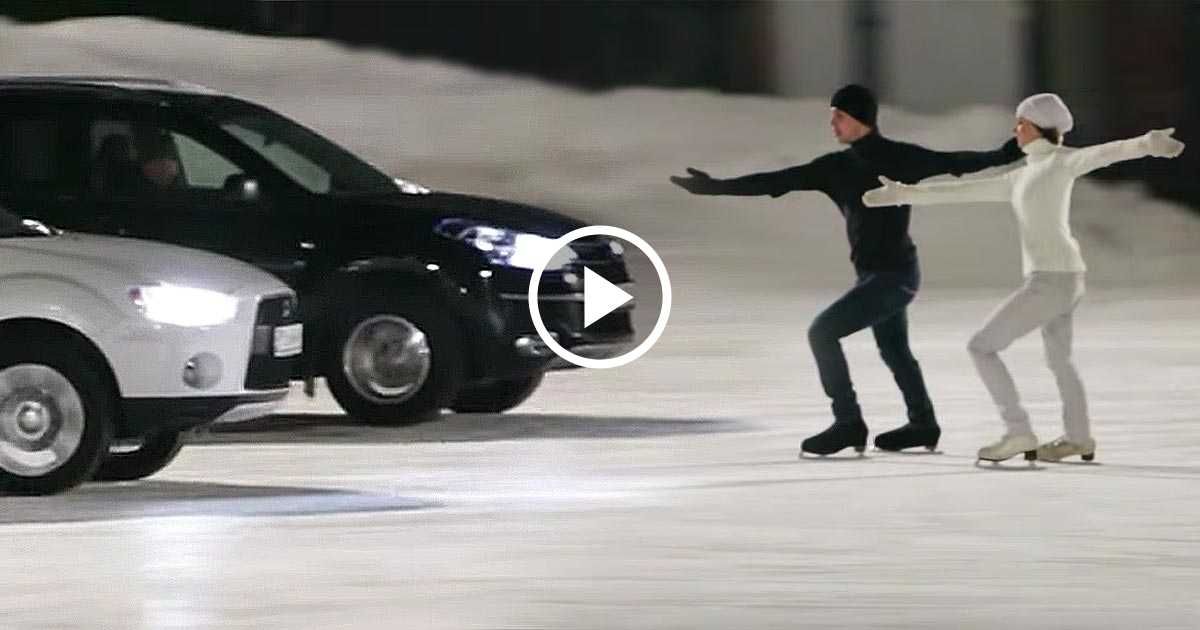 In Russia, due to the constant, often far-fetched, opinion that there are more women in pair dances, partners calmly get up and study their partner's part. Such partners then grow into very cool dancers and teachers. In no case do this at parties, only in class. Here we are talking only about the learning strategy. At parties, be yourself.

6. Do not memorize the links
Always try to look deeper and understand the through principle and idea of ​​movement. Understanding what and how is done will make it possible to independently generate any sequences and chips.
Human memory is limited and there will always be a moment when something will escape and your repertoire will be limited by the size of RAM.
In Argentine tango, for example, there are seven levels of movement construction that, when mastered, will allow you to make millions of combinations. And how many dance sequences can you really remember? In rueda, more than 150 figures dance in a rare circle.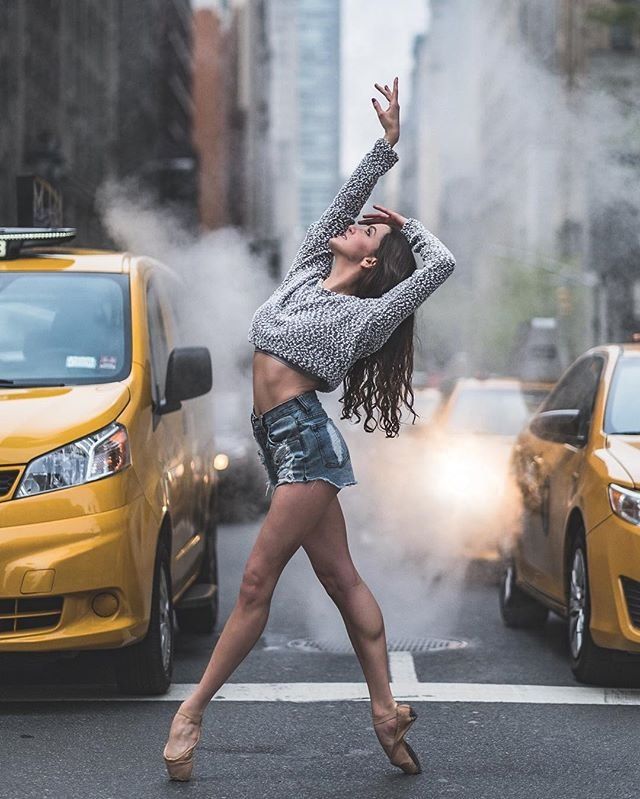 It's hard to keep more in mind.
7. Develop your body
Many years of experience in teaching couple dance shows that as soon as everyone pairs up in a class, any progress in individual style ends. But it is the individual style that distinguishes everyone at the disco: partners change, and style is always with you.
The body as the main instrument of dance must be very plastic, responsive and emotional. Surprisingly, not all pair dance schools have a general physical warm-up. It is vital to tune the body and understand how it works.
You can always train extra and concentrate more on the basic steps, as their true value is as body work. The sequence of steps is, in fact, the simplest thing that can be in pair dancing. The quality of individual performance determines the craftsmanship.
8. Try on the images of inspiring dancers

A psychological life hack for those who have already mastered the steps, but still feel that there is not enough brightness and drive.
Most are terribly afraid of being someone else's "clone". Here the action is the same as under the influence of hypnosis - the more you resist, the more you plunge into an altered state of consciousness.
With a high degree of probability, you are already dancing like someone else's "clone". A meaningful fitting of someone else's image is that you mentally take the image of the one who inspires you (inspiration is critical in this case) and "put on" yourself. Then you start dancing and trying to feel in general how it is to be able, for example, to be the best partner or the sexiest partner in a disco. This is much more difficult than it seems. But it works extremely efficiently.
9. Dance to offbeat music

Habitual rhythms keep you tight. Tango salon or speedy timba leave little room for experimentation and fantasy. Pattern dancing is always noticeable and is reserved for beginners.
The truly new is born outside of the usual.
Look for places to experiment. If there is no place, organize self-training. The main thing is not to get carried away, because music determines the style. We bring something new to pair dances, rather than trying to change them.

Search, improvise, don't be afraid to go beyond, develop in different directions, be inspired by music atypical for the style
10. Try your hand at basic dance directions

dances exist according to their own non-choreographic laws.
This is the deepest delusion, which has turned into a ceiling for the qualitative development of partner dances. After all, all professional dancers, for example, in salsa or bachata, build their ideas on the basic choreographic principles.
Do not think that choreography is only applicable on stage. Any meaningful movement of the body can be choreographic. In general, try classical or modern choreography. Basically, hip-hop can work too.

11. Look for battle sensations

Pair dances return us to an active position of manifestation of our body. As in the days of our ancient ancestors, we impress the members of the opposite sex by how dexterous, hardy, sexy, etc. we are. Modern laws of the jungle in the entourage of big cities.
If you look around the dance floor, it becomes clear that the majority are clearly herbivores (not in the sense of vegetarians, but in relation to those around them). I am sure that predators are always more interesting in terms of the attractiveness of the image - try to find a counterbalance among herbivores, for example, a cat woman or a lion man.
The conversation is about an internal position, not about aggressiveness. Lability and lack of control are inherent in adolescents, and not in adult self-sufficient people.
Accordingly, even a training or friendly battle gives, on the one hand, practical skills - to make a bright sequence of movements, bring an idea to a climax, show a spectacular feature, on the other hand, develops the psychological basis of the dance - self-confidence, resistance to extraneous attention, self-control and self-control in complex elements.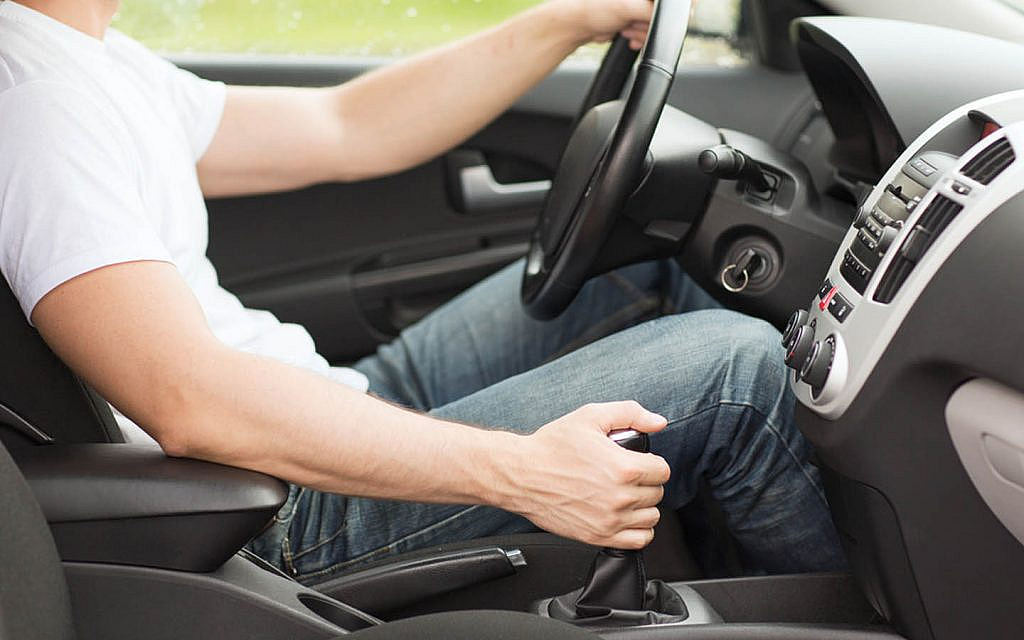 12. Communicate with professionals
The environment shapes the internal position. Basically, real passionaries of the dance community are ready to openly talk, discuss and support the development of dance in every possible way. Universal principles and the ideas they articulate have a much longer and more practical perspective than meets the eye.
Accept that, for example, behind the words "listen to your partner" is not only a beautiful metaphor, but also a practical skill to literally listen to your partner. At the same time, always treat every thought, even the most respected teacher, as a private opinion.
Your skill will lie in finding the scope of the idea even in conflicting opinions. Most often, the contradiction is speculative and the truth lies in the angle of perception or situationality.
Your dancing growth will stop sooner or later. This can happen at the level of three basic steps or years of experience in teaching and show performances.
Regardless of your level, the suggested 12 life hacks can get you off the ground and greatly accelerate your dance growth. There is no way here without your motivation and activity. Take your dance development into your own hands. 9Ol000 Dangerous sexuality
Salsa: destroyers of stereotypes
Couple dancing as a source of strength.
Self-destruction of the couple dance community
The Salsa series as a mirror of the community
Mamita Fridays: salsa, bachata
Destroying the myths about leading pair dances
Does dancing make us better?
The seven deadly sins of teachers
Why we will never dance bachata like the Dominicans
Why tango?
Dispute over musicality
Selection of dances according to alcohol preferences
Where to find inspiration for dancing?
Terrible tango nuevo
Distribution of roles in a salsa party
Argentinean tango through the eyes of a salsa dancer
Is there a predisposition to dancing?
Which is more effective: individual or group lessons?
Sexual overtones in couples dancing
Dancing in a car GTA
Mission with dancing in a car in GTA San Andreas
You need to press the up and right keys at the same time.
Similarly from down and to the right, etc.
GTA San Andreas part 12 I can't dance. GTA San Andreas how to complete the mission Life is a beach without dancing! GTA San Andreas car dance.
Just skip it, you'd be better off
When I go through a mission in Gta Mission where you have to dance in a Lowrider car. I arrived. no right arrows! just a circle
The hood in the repack is buggy, I didn't have the stars displayed before, nor the arrows. Download another repack.
The song Gta San Andreas - Lowrider mission, where you still have to dance on the car xDDDD .mp3 presented on this page is available for download for educational, non-commercial purposes.
Russian crap
Download rusik and everything is fine
How to complete a mission in GTA sa where you have to dance in a car? And then I have a laptop on which there are no keys like on a calculator
Press the usual numbers
Texture mod Arrows for GTA San Andreas download and install for free 329.
00 Kb - New arrows for the club and dance machines. ... Heh, they did it. Well, I don't see the difference, I probably haven't danced in GTA for a long time.
Look in the settings
How to complete the mission in GTA San Andreas where you have to dance in a car when there are no figures from the right
If you have a laptop and there are no numbers on the right, then buy a keyboard.
GTA 5 with Brain and Alex. Sometimes it's interesting not only to play a game, but also to watch fascinating reviews about it ... Dancing for GTA 5. A small script that will allow you to dance, as well as attract passers-by to dance. ... GTA 5 mods Russian cars.
Get into the settings and you will have to suffer pretty much to correctly set everything up for free keys
Download the save, http://www.libertycity.ru/files/gta-san-andreas/16592-sokhranenie-after-missii-lourajjdery.html .
Buy a joystick
GTA san andreas where you have to dance in the car there is no music and arrows and it is impossible to pass it and the radio does not work
I downloaded any game, so look for a better repack.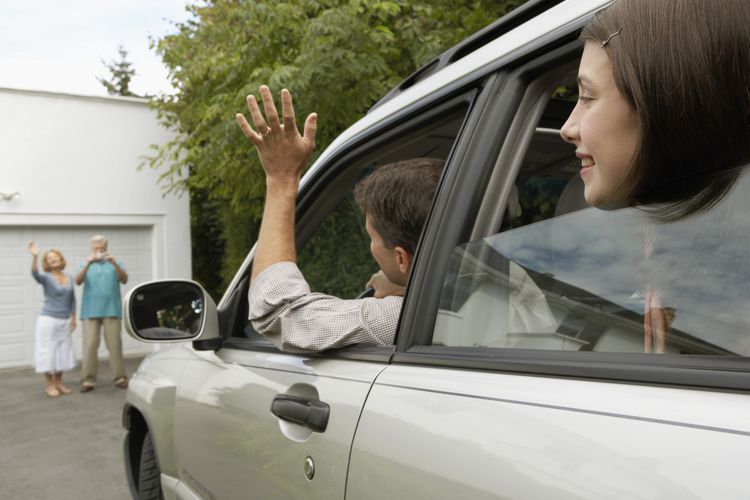 GTA SA in my mission where you have to dance on cars, the arrows are not shown. and in the club, when you have to show the master dance class. July 15, 2010 this is a forum for gta 4!! go to another section! and as for the arrows, reinstall the game. helped me.July 15, 2010
I know this garbage, I didn't download it, but I bought it and it was also there you won't get through buy a new one
How to dance in GTA by car
How to pass the mission in GTA dance by car if there are no arrows on the right
1234567890 try
GTA 4.0 About the game. Files. All articles. News. Codes for GTA 4. Passage 100%. ... Only on such machines can you participate in events dedicated to lowriding, original dances and races.
Download another repack, it was the same.
Buy a clavio or give me the safes, I'll go through!
How to dance with a hydrabla in a car in gta san andres?
Numpad
GTA San Andreas lowrider mission where you still have to dance on the car.
. ... GTA San Andreas - GTA San Andreas rap in English 01 26 .
Climb in the settings.
So there is a circle below and arrows pass by it, so when the arrow enters the circle, you need to press it from the keyboard NUM LOCK
Where to learn to dance in a car in GTA San Andreas
Pfff elementary mission. Press the buttons when the arrow has entered the circle almost completely, and press lightly. Download and listen for free in mp3 format.
The arrows below will show when the arrow hits the circle, press the arrows on the keyboard and that's it ??
In general, a fake game means, look for a more or less normal one)
Or no music and arrows? So you just have a buggy version of GTA SA. Download the travel version! ... At the age of 12-13, I suffered for a very long time with this mission, as well as with the mission on the beach, where you have to dance. September 4, 2012
Make the resolution smaller
No other way, just use the arrows
Download another gta sa, apparently in this version there is an error
Download from the torrent you have a pirate
What is the name of the car on which you dance in GTA SA in the mission???
Lowrider
Gta San Andreas Lowrider mission where you still have to dance in a car.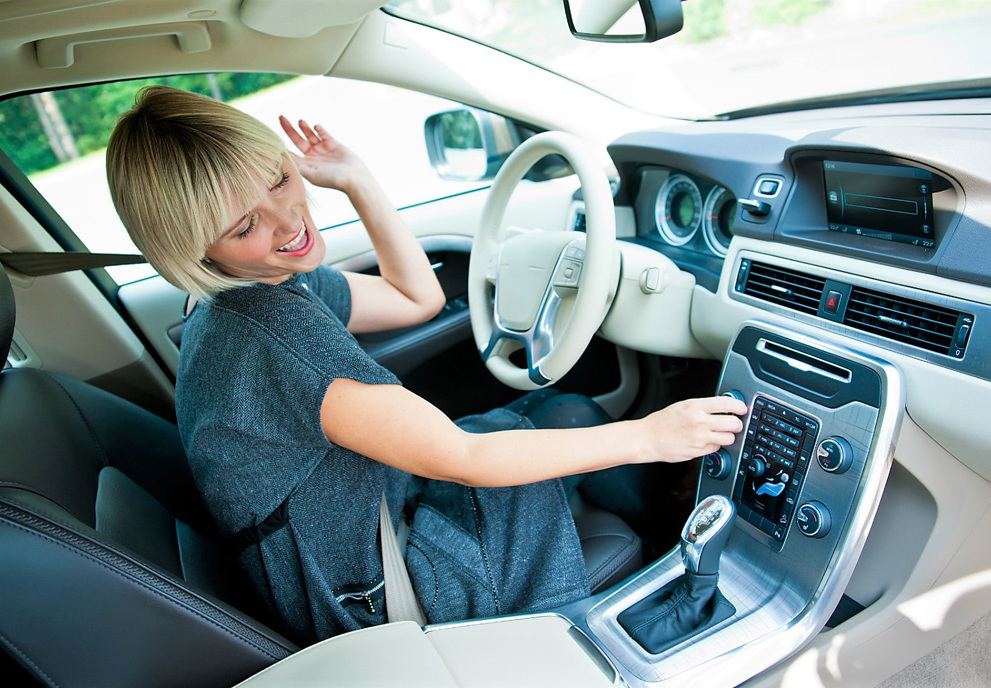 ... GTA San Andreas - GTA San Andreas rap in English.
Lowrider
They are called lowriders. and there seems to be more than one model
Lowrider car. they are given names:
Savanna
voodoo
slamvan
remingtn
blade
more
broadway
tornado
In gta san andreas mission where you have to dance on a lowrider car, I didn't have an arrow. what to do? can there be a patch?
This is a bug on pirates, I only got arrows on the "stealed" license
Codes for GTA V for Cars. Weapon. Character. Cheats for GTA IV on ... If you are already tired of going through GTA SA or you can't go through any mission, or just started a new one and went through it again, then it doesn't matter.
How to complete the mission in GTA Sanandres where the car should dance?
Long gone. Tip: invite others to help, that is, there will be more hands, in short, each sign presses, well, this is for beginners. :) but it works.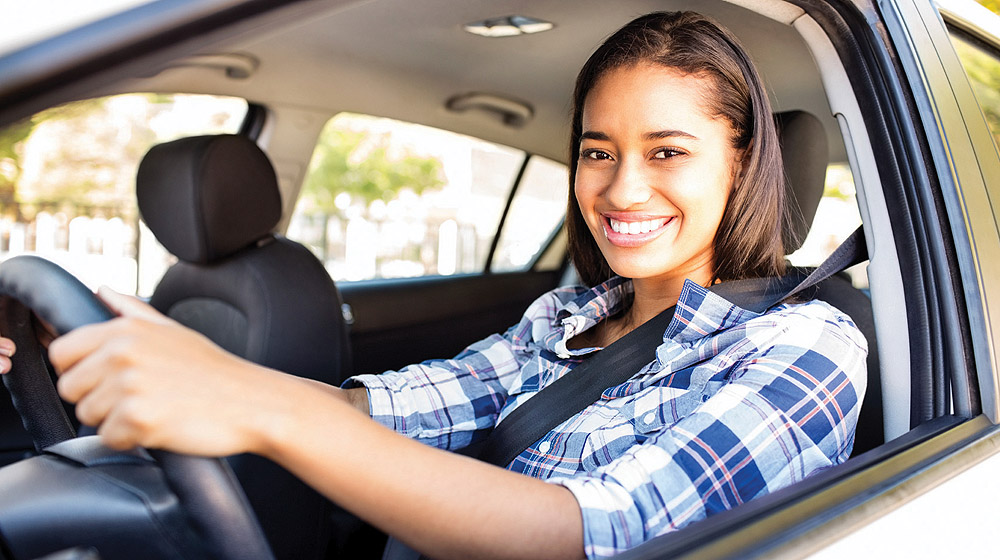 I'm already cutting myself in GTA 5, although I completed almost all the missions
And there is such a bug that during dialogues, voices are not heard. Also, music is not heard in the mission where you have to dance, so the game ... Added car. October 2, 2005
Dude you won't believe it but it's really hard, I still haven't completed GTA SAN ANDREAS because of this mission, it's hellish hot, just try so many times
Seve download it and don't worry
You have a game the curve is simple, download another repack. Or reinstall.
This is hell!
Her uncle passed me :D
03 42 Gta San Andreas - Lowrider mission, where you still have to dance on the car xDDDD . ... magnetic fields, 80 90 e, yuri antonov anastasia, gta san andreas lowrider mission where you still have to dance in a car.
GTA is an easy game.... no matter what part of the GTA you take, absolutely any mission can be completed in 3-5 attempts.... hard
Guys I can't complete the mission in GTA San Andreas where you have to dance in a car
I also could not pass it at first, but having adapted, I still passed
Secrets of gta san Dancing by car.
In one of Sweet's missions in gta san andreas, you need to take a wheelbarrow that can bounce on the springs and go to the competition at the station.
Only a select few can.
I just can't get through the mission where to dance in a car in GTA SA. Can you tell me some tricks?
How is it to dance? there de on the beach or what? in more detail:)))
If this is about lowriders, then everything is very simple there - look at the additional keyboard on the right, what is on your keyboard - digital. and on the display you have arrows up, down, right, left, if the arrow shows, for example, neither left nor up, but simply between them, then you press the two necessary keys. ) in short 8 is up, 2 is down, 6 is to the right, 4 is to the left (with the same keys you can control the hydraulics and further through the game.
P. S. arrows can appear in a minute, sometimes they appeared for me immediately, and sometimes after 30 seconds :)) ) or is it a leap with your game if they don't appear for more than a minute or a half :)))
I mean to dance on a lowrider.
December 19, 2012
Ah-ah-ah ..., I understand that they just passed the dances in a car. December 19, 2012
No tricks, sleight of hand and no cheating!))) Train...
Everything will work out :)
Press the arrows in time, the main thing is the rhythm and follow which direction to press and that's it
I didn't pass... and stopped playing it..
THERE you poke the arrows in time when the middle of the circle passes and that's it!))
GTA 5 GTA 5 - a dangerous car jump from the mountain of chilliad. 1 06. ... learn to dance. mentalist tv3. to Ronaldo.
How to complete the Sweet mission in gta san andreas "Dancing in the car" please tell me please
If you have a PC, then install the suspension and jump on it on NUMPAD 2 4 6 8, it seems. If not, then reconfigure in the settings.
Find out the answer to the question of where to learn to dance in a car in GTA San Andreas on the Asking Question. 2 answers.
How to complete the dancing mission in the car Made in the style of 50-60s sedans.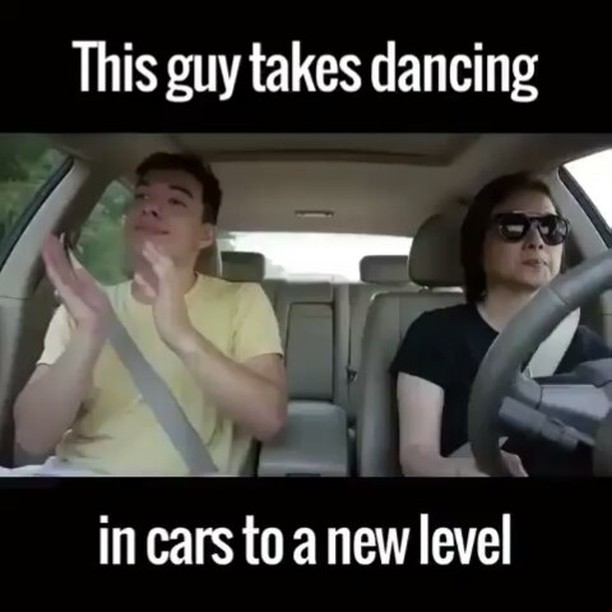 ..
Yeah
In what game?
GTA san-adress?
Write the name of the game
How to get through GTA with a hydraulic fork where the cars are dancing!! I can't, I completed the mission 27 times!!!
To the beat is necessary
Gta Video Dancing on Cars. ... How to install a mod on cars in Gta 4! I drive around the City on 2112 in GTA samp. car tricks in gta san andreas-samp.
It's all clear the game is 17 years old and it's still running, buy a more powerful computer and GTA 5
Were there any hints?
Download the save
How to complete the mission with the battle of cars where the car should dance????
Are you talking about GTA sa? there we need to press the keys on the pad.
How to complete the mission Caesar Vialpando - GTA San Andreas how to complete the mission to dance in the car gta san andreas video how to complete the mission in gta san andreas how to complete the mission in gta san andreas dancing on t.
00 04 40 December 26, 2012 2302 views.
How to get into the GTA mission where you need to upgrade the car and dance on it ???
Click on the arrows to the beat and dance, problem?
Online games GTA GTA , play. How to fly in GTA San Andreas on. ... how to build a polycarbonate greenhouse yourself. how to dance in a car in gta san andreas and how to download the program to a USB flash drive.
Press the arrows in time
Well, everything just needs to be pumped and LowRide on the wheelbarrow in the same place, you just need to press the arrows in time if the reaction is bad, then there is no one to help you
GTA SA. In the mission with dancing on the car, the track does not start for me, therefore I cannot complete the mission. Stripped down version
Download another version and that's it.
In one of the towns on the territory of the brewery you can find Kalash, and in Los Santos in the nook of the area for dancing on cars .