How to dance for free
10 Free Online Dance Classes to Take from Home!
Want to take a dance class from home? We've rounded up some of our top recommendations for free dance classes you can take online right now!
UPDATED: July 2022
---
American Ballet Theatre
As part of its online programming, during the start of the pandemic, ABT began offering virtual classes on YouTube. The ABTots series is geared toward ages 2-4, while ABT Primary aims to teach kids aged 5-8. There are even a few that are for people of all ages!
While new videos are no longer being posted, the original classes from 2020 are still available online for youngsters to learn and dance along!
Check out a few of the classes below!
---
Battery Dance TV
In response to the pandemic and the need for social distancing, Battery Dance TV was launched on March 26, 2020 to provide regularly scheduled online dance programming for all.
Battery Dance TV provides free online live dance classes and programming for the general public through a live regularly scheduled program.
Examples of types of classes include ballet, jazz, international dance, hip-hop, swing, musical theatre, ballroom, and more! The classes are for people of all ages, but if you have little ones, you can find a selection specifically for them as well!
Over 1,000 original dance classes for adults and kids, short performances, and artist talks can be found here.
Check out a few examples below!
---
Turn It Out With Tiler
New York City Ballet principal dancer, actress, choreographer, designer, curator, and children's book author Tiler Peck hosted classes on Instagram Live, called Turn It Out With Tiler, during the early days of the pandemic in 2020.
Tiler's classes were turned into a series that can be streamed on Broadway on Demand now! Check it out here.
---
ZoomDance
ZoomDance's 30-minute classes are filled with dance, music, storytelling, imagination, and fun! We will keep kids moving and using their bodies with a range of creative activities.
We'll dance our way through stories, exploring the characters and adventures through dynamic movement, songs, and performance, and leave space for everyone to show off their favorite moves.
This is best suited to kids around 3-8 years old, though siblings are welcome. Families will be sent a zoom link to join class.
Click here for more information.
---
avamayvibes
Ava is a 17 year old YouTuber who also posted online dance tutorials in 2020 for people to do while in quarantine! Her videos are geared toward people who are confined to small spaces at this time, making it easy for anyone to follow along. Ava encourages all who take her classes to post videos of themselves doing the combos so she can watch them!
While Ava doesn't seem to be posting more classes at this time, she posted through the end of 2021, and all of her videos are still available online!
Check out one of her more recent classes below to see if they're for you.
---
Dance Plug
Dance Plug is offering a 7-day free trial of all of their online classes!
Whether you've just started learning to dance or are an advanced mover looking to supplement your existing training, DancePlug has a class for your goals! The easy-to-follow tutorials are taught by world class instructors ready to share their love for dance with you.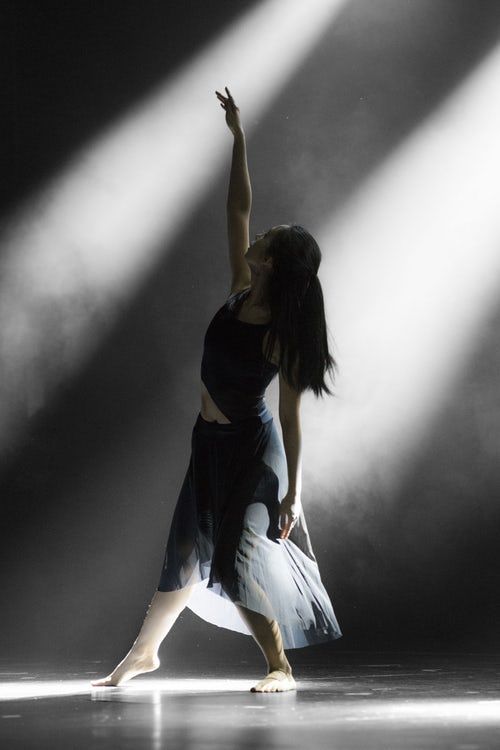 From basic through advanced levels, ranging in styles including jazz, contemporary, and hip-hop, you're bound to enjoy the wide range of tutorials offered! Sign up for the free 7-day trial and gain unlimited access to our full library of 700+ tutorials.
Check out everything Dance Plug has to offer for free here.
---
STEEZY Studio
Whether you're a beginner who's just starting out or an advanced dancer looking for in-depth training, Steezy has something for you! Steezy offers classes in hip-hop, funk, urban dancing, and more.
Use custom features to see everything, review faster, and practice more efficiently, including looping moves, changing views, and controlling the speed.
The website/app is a paid subscription-based service, but they are offering a seven-day free trial for those interested in checking it out. Also, they are currently offering one free class per day, when you sign up for a free account!
Click here for more information.
---
Just For Kix
As a full service dance company, Just For Kix partners with Dancers, Studio Owners, Dance Educators, Teams, Coaches and Dance Enthusiasts internationally with active wear, dance camps, classes, and more!
Just For Kix has launched a new video platform featuring dance and fitness classes streamed live.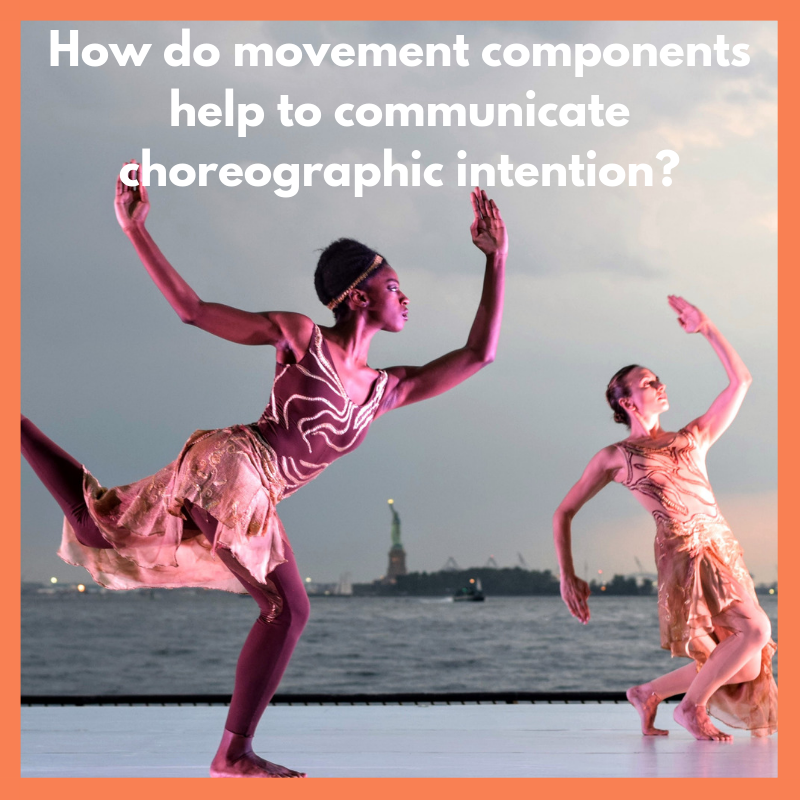 After the broadcasts, the classes are archived on the site so you can watch them any time.
The classes include tap, jazz, ballet, and kick, among others. Best of all, all of the content is free!
Click here for more information.
---
Dance Theatre of Harlem
As part of Dance Theatre of Harlems DTH on Demand series, the company is offering includes several weeks of full length archival performances, conversations with artists, instructional videos for children and adults, and online classes for all levels taught by DTH alumni, faculty and company members! Tune in here.
Check out some examples below!
---
SkillShare
SkillShare is a website that have classes and workshops for those looking to pick up almost any skill or hobby!
The website offers multiple dance options, including belly Dancing, hip hop foundations, ballet, shuffle, swing, and much more!
SkillShare is a paid subscription-based service, but you can get started with a 7 day free trial! After, you can sign up for a $99/year annual subscription, or $19/month for a monthly subscription.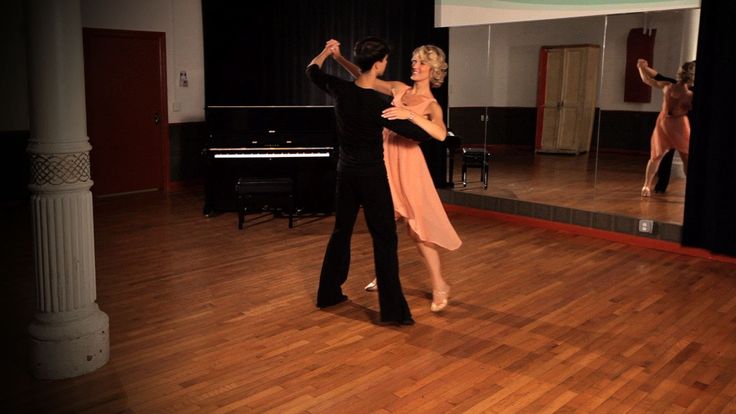 Learn more and get started here!
How to Learn to Dance for Free
"A day without dancing is a day wasted" - Nietzsche
Do you love dancing but want to get better at it?
The best solution is probably to head to a dance academy or to get private dance lessons.
However, you mightn't always be able to just afford all the salsa, mambo, or bachata lessons you want.
So how can you learn how to dance for free?
Where can you find advice, tips, or dance routines on the internet?
Here are some of the best solutions for those wanting to learn to dance without having to spend any money.
The best Dance tutors available
Let's go
Questions to Ask before Teaching Yourself to Dance
Whatever style of dance you want to learn and however you want to learn, it's important that you practice regularly if you want to improve. You'll also need to set clear objectives that you can achieve.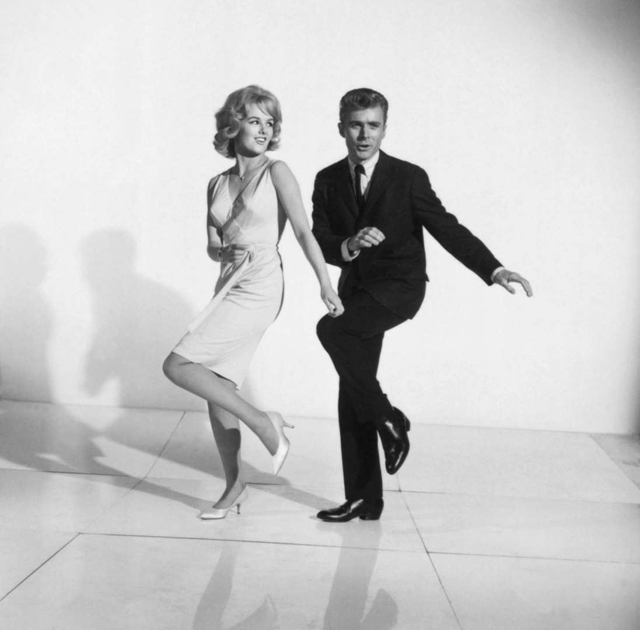 Start by asking yourself:
When will you have the time to practice dancing? (Evenings, weekends, during the day, etc.)
How often will you be able to practice dancing? (How many sessions by week and for how long)
See why you should learn to dance.
If you're getting married, you might want to learn a routine for your first dance. (Source: Dance2016)
You're going to have to work with what you've got if you're going teach yourself to dance and you're also going to have to make sure that you have enough space to freely move around when you're dancing.
What about your living room?
Your study?
Don't forget to think about the equipment you'll need:
Audiovisual equipment so that you can hear the music and watch video tutorials
A mirror so you can see yourself dancing
A camera to film yourself
Etc.
Finally, before you start looking for dance tutorials online, you've got one more question to ask yourself: what type of dancing would you like to learn?
Do you like upbeat music?
Rock, salsa, zumba, African dance, country, hip hop, dance fitness, etc.
Would you prefer something more sensual?
Oriental dance, Argentine tango, belly dancing, Latin dancing, etc.
What about the classics?
Ballroom dancing, modern dance, waltz, flamenco, tap, etc.
There are so many to choose from. You're spoilt for choice! Ask yourself what kind of music you like. Some dances can be difficult for beginners to grasp.
If you want to learn how to dance quickly, you're going to have to pick a style suitable for all levels.
If you want to learn to dance for the first dance at your wedding or just do something for couples, you're also going to have to make sure your partner's onboard with the idea, too.
Learn to Dance Online for Free
There's plenty of advice to help you learn to dance at your own pace.
There are a number of advantages to learning how to dance online:
The freedom to try out several styles before settling on the one you prefer
Practicing when it suits you
Free resources
Learning to dance from the comfort of your own home
Etc.
It's a good idea to familiarise yourself with the basics of dancing before you start.
Dancing Lessons on YouTube
To find online dance tutorials, you should check out YouTube.
You should start by looking for videos on the style of dance you'd like to learn that are also suited to your level.
Are you a beginner?
Would you like to brush up on your dancing or are costyou looking for a dance lesson to learn some more complex dance steps or a new routine?
This type of research can take some time, but it's essential. You're your own dance instructor, after all. This is why you need to find educational resources that are suited to your needs.
Find a dance tutor here.
The internet is home to plenty of useful dance resources. (Source: TheDigitalArtist)
A quick search will come up with tonnes of videos to help you learn techniques for the style of dance you want to learn and online videos are great for trying out the different styles of dance available and seeing which ones you like.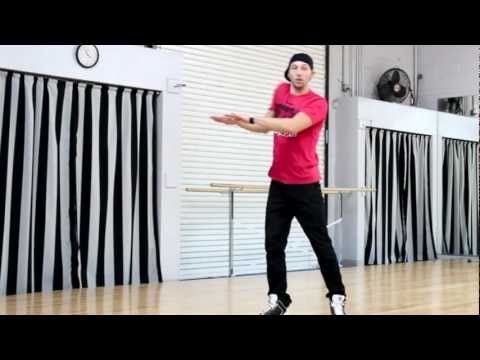 You can also learn the dance to your favourite singers like Shakira or Beyoncé.
Free Dance Websites Online
If you want another way to learn how to dance, you can also check out some specialised dance websites.
Learntodance.com
This site has plenty of videos for beginners, intermediate and expert dancers to watch before they get on the dance floor. Whether you want to learn about Latin dance, swing dance, hip hop dance, or belly dancing, you should give this site a visit. They include styles like:
Salsa
Cha cha
Merengue
Bachata
Salsa
Rumba
Reggaeton
There are also articles and advice for those attending dance parties who don't feel confident about their dancing.
Danceclass.com
This website hosts online dance classes for adult beginners. There are also useful sections just for dance teachers, wedding dance tips, and information on improving your dance posture and preparing for dance auditions.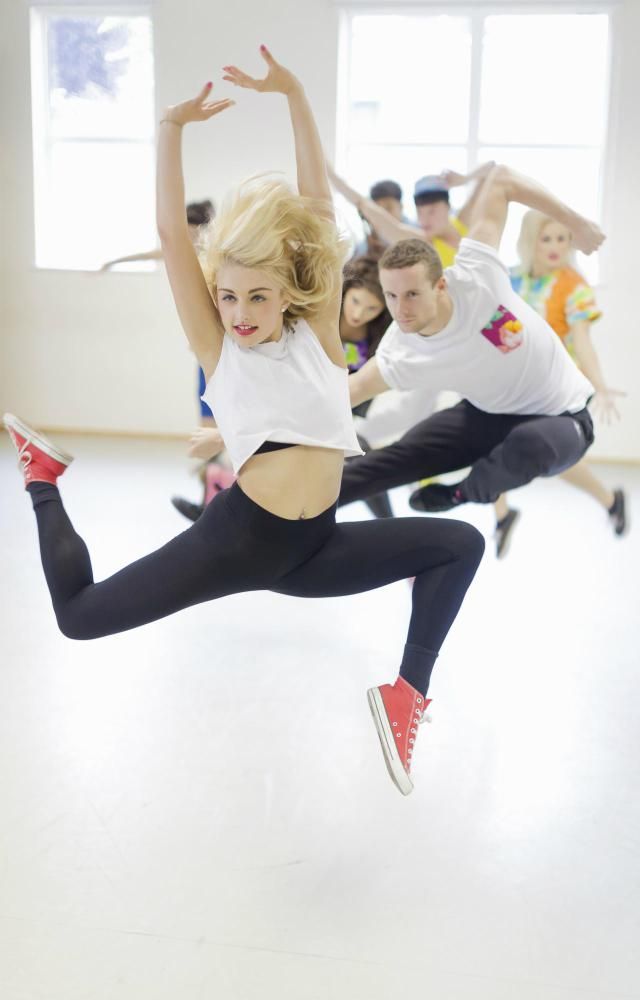 Danceplug.com
Dance plug has lots of online dance classes and choreography video tutorials. While the resources aren't free, there are trials available
This isn't an exhaustive list, of course. If there are any particular dance styles you want to learn, you can find specialised websites, too. Thanks to the power of the internet, with just a quick search, you'll find plenty of great websites.
Make sure you avoid searching vague terms like "dance classes" and instead search for specific styles of dancing classes and introductory classes if you're an absolute beginner.
Discover different ballroom dance lessons on Superprof.
The best Dance tutors available
Let's go
Free Dance Apps
When you want to learn to dance, you could always download an application onto your smartphone or tablet. There are literally thousands of them...
Check out where you can take dance lessons.
There are plenty of places you can find dance resources.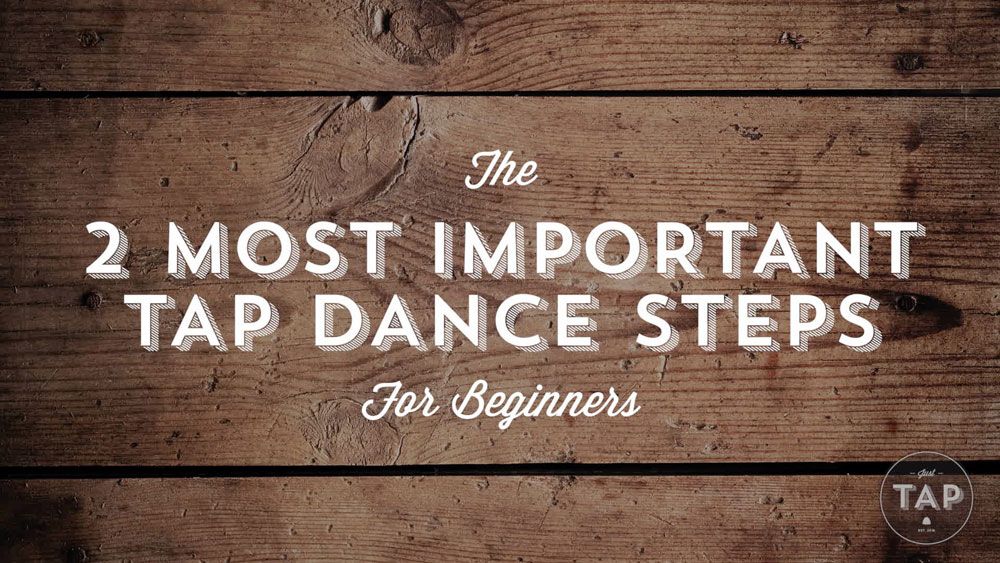 (Source: tazzanderson)
Here are a few apps you could try out for learning to dance on your own:
iDance: An app to learn both basic and advanced dance moves. It's easy to use, in just a few clicks, you'll be learning how to dance.
Learn to Dance: this app has plenty of different styles of dance to learn. You can watch a professional dancer or choreographer perform the moves and then copy them.
Pocket Salsa: This app is free to try. The video lessons are interesting and entertaining. You'll end up wanting to watch more than just one.
Lovers of augmented reality will be happy to know Apple's augmented reality platform, Arkit, has an app called dance reality.
Learning to dance salsa in virtual reality is also an interesting possibility for those wanting to learn how to dance salsa.
Find out the cost of dance lessons.
Learn to Dance at Home with Your Games Console!
Who hasn't had a great evening with their friends playing Just Dance?
The famous dance game is available on almost every console.
 While it isn't completely free, once you've paid for the game, it's the only investment you'll have to make (as long as you already have the games console).
The idea is simple: follow the dance moves of both current hits and timeless classics. The 2017 version came with over 40 songs as well as tutorials on how to learn the moves.
What's the best thing about the game?
It's a really fun way to learn to dance. Even if you don't execute the moves perfectly, it's great for your timing. For those who struggle keeping time, it's a really fun way to make a lot of progress.
Perfectionists will probably master the moves like a pro quite quickly and learn them off by heart. After all, Just Dance is just a game. However, whether you're on your own, with your family, or with your friends, it's can be a whole lot of fun.
Check out some impactful dance classes near me.
Tips for Learning to Dance on Your Own
If you can't take private dance lessons near me, you can learn to dance on your own as long as you do it regularly and stay motivated.
If you're not working with a professional, make sure you're doing all the necessary preparation before dancing. (Source: StockSnap)
Check out the reasons to attend dance classes.
Don't forget that dancing is a physical activity and you need to stay in shape. If you want to work safely on your physique, you need to take a few precautions. Don't forget to warm up and make sure you do your stretches before and after each session. It's also important to do exercises that work on your flexibility.
When it's just you in front of the mirror, it can be difficult to evaluate your own progress.
How can you evaluate your progress and which moves you need to work on?
Make sure you dance in front of a mirror so you can see yourself moving. It's also useful to evaluate how you did after each session. You could also film yourself so you can analyse yourself afterward.
Don't forget to watch dance videos to find inspiration and new dance moves to learn.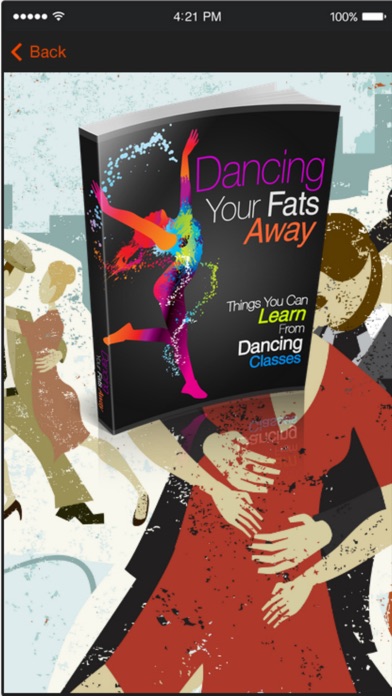 Listening to music regularly will help you get familiar with the rhythm of the song and the moves to make. Thanks to your work, you'll soon be able to give your new dance moves a go the next time you're out dancing or at a club.
If you finally decide to take regular dance classes because you need intermediate or advanced instruction, you should check out a dance school. A lot of schools will offer a free taster session.
Once you've had the free session, you can decide whether or not you'd like to learn to dance alongside other students. You'll have the option of signing up to dance classes London, an intensive dance course, or calling a private dance teacher or tutor to get lessons. On Superprof, the first tutorial is often free (even for more prestigious dance styles like ballet).
To learn more about prices for dance tuition, take a look at our article.
The Best Simple and Attractive Ways to Learn to Dance Online for Free
When you're learning to dance, there's nothing like a class you (or your child) attend with a trainer to make sure you're doing the right moves.
However, watching videos of online dance lessons and following them can be useful as a refreshing experience or to help you learn the basics of the dance style that interests you the most. There are many websites available that can teach you different dance styles for free with just a few clicks.
It's hard to find free high quality dance lessons online for you and your child that really let you learn by doing the moves instead of watching in your spare time, but luckily we've done the hard work for you.
Yes, you can learn to dance online for free. From party dances and TikTok Try these free sites for beginners and experienced dancers.
Through a series of dance steps, anyone can learn to dance online for free. And if you like the basics, many of the options on this list offer paid packages to attend a professional online dance class.
1. Learn Fortnite, TikTok and popular dances online for free with Learn to Dance
Social media users love to dance.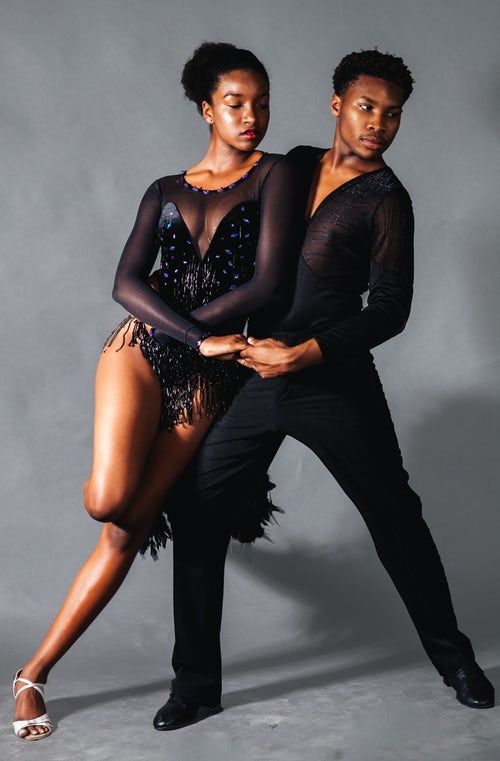 Gamers love to dance. The Internet in general loves to dance. And Bao from "Learn How to Dance" is here to teach you how to dance the latest trends and viral dances through easy and free YouTube videos.
You can watch the most popular videos, but Bao also divided the channel into several useful playlists. There is a Fortnite playlist that shows all the dances of the popular game. It also updates your TikTok playlist frequently so you can take those steps on the social media sites you use. There are tutorials on folk dance moves, hip hop steps and other miscellaneous elements.
The most common compliment subscribers give to Bao is the amount of time you can teach basic steps. Beginners will find it easy to learn the movements as it shows all the angles of the body for each step and offers easier and more complex options.
Like most active YouTubers, Bao reads comments regularly. So, if you want to know a step that you haven't been able to do yet, write a comment and you'll get the guidance you need soon.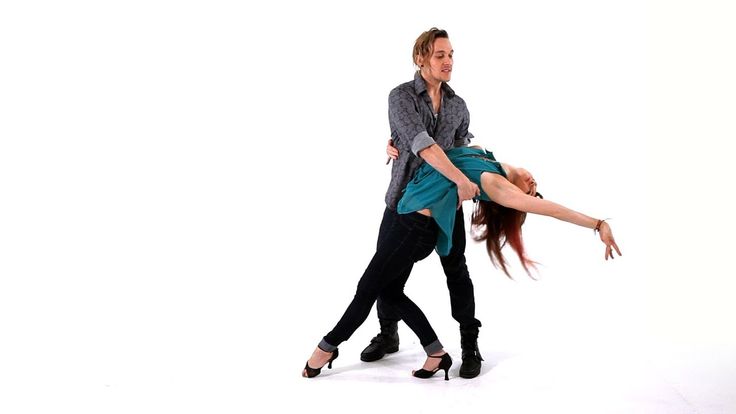 2. Learn to dance online for free with Tap Dancing Resources
Tap dancing is all about rhythm. It takes practice, but beginners and those who find themselves unable to dance safely can learn faster than others. Tap Dancing pro Katie Walling has gathered some of the essentials you'll need in one place with Tap Dancing resources.
Start with a list of tap dancing lessons for all levels. Here you will find links to several free online lessons. Walling offers YouTube links to United Taps tutorials, as well as an excellent series of Shelby Kaufman articles that go into detail on each step. In fact, you can also learn about all the steps in Arizona. Step dance steps.
These online videos are the first step in my tap dancing journey. You'll also need the right music to listen to, find surfaces and shoes that can bring out the beat, keep you warm, etc. Tap Tap Resources has it all, plus links to teachers and schools around the world so you can get to the next step.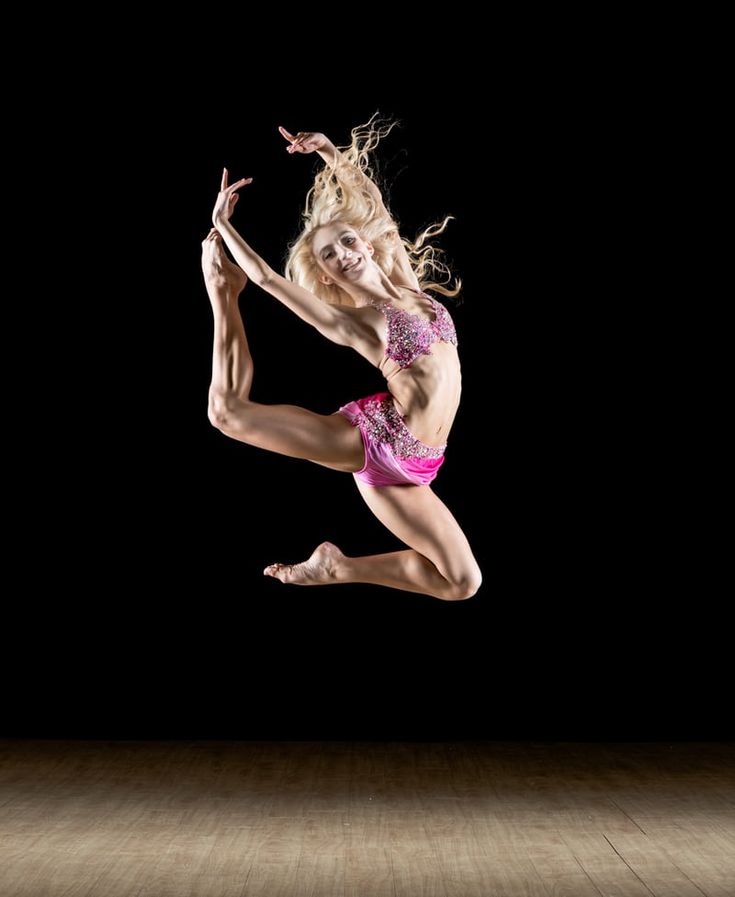 .
3. Learn ballroom and latin dancing online for free at Ballroom Dancers
Ballroom dancers look and feel great, just like the video in it. But when it comes to dance classics, jazz really isn't needed. When the content is top notch, the design doesn't matter.
The site teaches all major ballroom and latin dance steps such as waltz, salsa, samba, foxtrot, rumba, cha-cha, etc. Each dance and step offers a video clip as well as a script.
In the written part, you will learn about the history of the movements and give tips and tricks for the safe execution of the steps. As helpful as the videos are, don't forget to read the text.
You will need to subscribe to access many videos, including weekly variations. Registered users will also receive a printed program if you follow the routine to learn how to dance. You can also view videos on Ballroom dancers. Channel On YouTube, where you can easily download videos for offline viewing.
Do you feel out of place and uncomfortable while dancing? Dancer Nathan Short simplifies the whole idea of ​​finding the right rhythms and movements, turning it into a visual educational experience.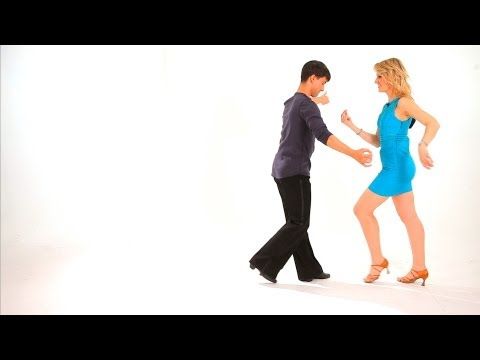 Which he calls Colourform, and is for beginners who are learning to dance.
that's how it works . Short divides the sound into six frequencies, from low to high. Then he assigns six colors of the spectrum to each of them. It also divides the human body into six parts: feet, knees, hips, torso, arms, and hands.
Each frequency, color and body part forms a range from low to high. The video is really easy to follow. This simple visualization will help you find the rhythm and harmony of any song and the right dance moves for it.
If you're confident in the basics of dance, try Short's free 10-minute dance routines on YouTube. Beautifully depicted as he teaches a group of students a few steps. You can see the differences people make and how an imperfect dancer does the same move as Short, which can boost confidence if you're struggling to learn. In addition, it also serves as free exercise classes at home. Get in shape.
5. Teach kids to dance online for free (teach yourself) with Parent Dance 101
An adult often knows how to dance correctly.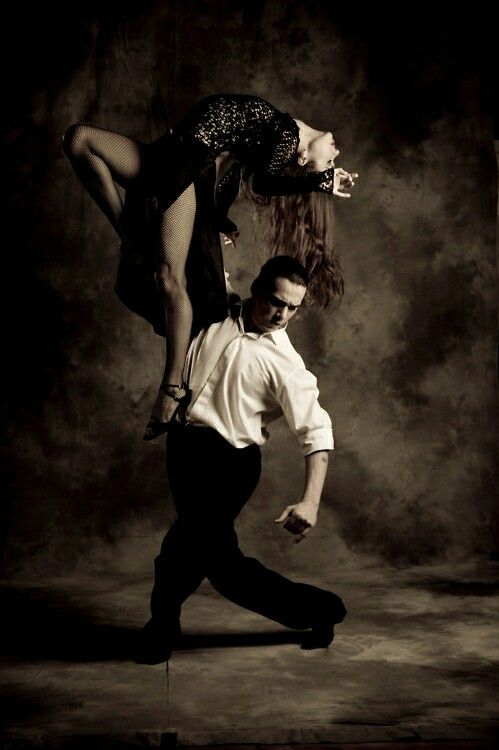 But what about children? In fact, you can start training them at a young age, building their confidence and skills.
Dance Parent 101 is about teaching kids the basics of dance through online resources and maybe learning something along the way.
Blogger Samantha was a professional dancer and teacher. As a mother of two child dancers, I created this website to help kids learn how to dance even at home.
You will learn how to develop motor skills in young children, the basics of dance for children, ballet lessons, dance lessons for teens and Fitness exercises for children, and much more.
Dance Parent 101 is a repository of useful information for parents of dancers. And you know what? If your child is homeschooling, why not join them for a few steps, AND get better AND, most importantly, affection for the child.
Did you learn to dance? learn music
Dance and music always go hand in hand. Just like you can learn to dance online for free, you can also learn to play music online for free.
This includes learning to play musical instruments such as the guitar or harmonica. Or you can work without equipment to learn how to beatbox or sing with online lessons. These are all among the many Musical Skills that can be learned online With or without the use of musical instruments.
Source
basic movements of modern dances and their description (video)
Many people strive to have good plastique skills, because in most clubs it is not enough just to move to the music to be on top. However, not everyone has the opportunity to attend specialized courses and master classes. Homeschooling is the solution. Now there are many options to learn how to dance modern dance at home for free.
What can you learn at home?
Of course, at home it is difficult to learn, for example, hip-hop, at a professional level, but it is quite possible to make yourself feel comfortable on the dance floor. It is also worth considering that the movements of modern dances involve active physical activity, which means that this is a great way to keep fit.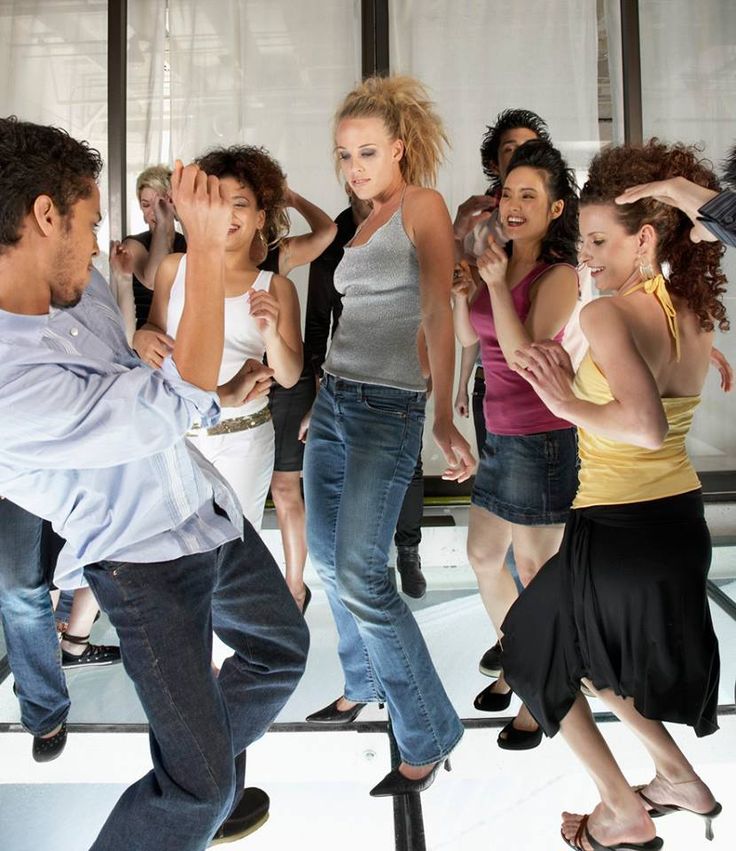 The choice of plastics is very wide. The main thing is to determine your favorite musical direction and those movements that you want to master. Consider how you can learn to dance modern dances from the video below.
How to learn?
In order to master, for example, hip-hop, it is not necessary to delve into the intricacies of choreography, plasticity and rhythm. Although, of course, this will be an advantage. In fact, it is enough to learn a few basic elements of movement and some interesting movements of modern dance. The most important thing is to give free rein to your body and trust the music.
The main ways of learning are: visits to specialized sections and online video training. How to learn modern dance at home? Use the unlimited resource of the Internet.
Advantages and disadvantages of home schooling
The main advantages are:
Time. Often, enrolling in courses involves reorganizing the entire schedule, since you have to take into account not only the time for the classes themselves, but also the way there and back. Also, classes are not always held at convenient times. Online training allows you to take lessons at any convenient time, even at night. Descriptions of modern dance movements are easy to find on the Internet.
Money. Any lesson in the section involves paying for the rent of the premises and the coach himself. Online courses can save you a lot of money.
Freedom of action. If a person had no experience in the past, then the first time the movements can be quite clumsy. It is difficult to open up in the presence of a large number of strangers. At home, you can train enough alone with yourself. This is a great opportunity to learn modern dances for beginners.
The main disadvantages are:
Premises. A lot of space is required for classes, and the dimensions of the apartment cannot always provide the appropriate area. The basic movements of modern dance require space.
Mirror. All dancers practice their movements by looking in the mirror. This element of the interior is not always located in a convenient place.
Mentor. The main disadvantage of self-learning is that there is no view from the outside. Even when making obvious mistakes, it is difficult to evaluate oneself critically. In such a situation, how to learn to dance modern dances? Video tutorials are the only option.
How to start training?
If the thought has stuck in my head: "I want to learn how to dance modern dances, video courses are the best solution for me", then in order to start learning, you need to take a few simple steps.
First, determine the type of movement you are interested in and find the corresponding video tutorials on the Internet. Sometimes you need to watch several lessons in order to choose the one that will be the most interesting, understandable and exciting.
Secondly, determine the training schedule. To get the result, not chaotic classes are required, but a system of training.