How much does it cost to buy a dance studio
Cost To Start A Dance Studio
Starting a dance studio is not easy. It takes time, energy, dance expertise, and money. In this article, I am going to focus on the monetary aspect of that equation – the cost to start a dance studio.
So, how much does it cost to start a dance studio? It costs $10,000 on average to start a dance studio, and the costs can increase based on the rental space, the equipment/materials, and staff requirements of that particular dance studio. 
In this article, I will provide a thorough rundown of all of the costs involved in opening a dance studio, including:
The music license cost
Dance studio insurance
Studio rental costs
Flooring
Activity mirrors
Ballet barre
Dance instructors
Dance Studio Management software
Sound system
Cost To Start A Dance Studio
The following is a rundown of the average capital and operational costs involved in opening a dance studio.
Note: The estimates below are only averages. A large studio might require $2000/year in music licensing while a small studio might get away with paying $200/year. Similarly, insurance premiums are higher for large dance studios. Rent varies significantly by location, and the total price depends on your ambitions.
| | |
| --- | --- |
| DANCE STUDIO ITEM | COST |
| Music License | $1,000/year |
| Dance Studio Insurance | $2,000/year |
| Rental Costs | $1,500/month |
| Dance Studio Flooring | $1,000 |
| Activity Mirrors | $1,000 |
| Ballet Barre | $50 – $100 |
| Dance Instructors | $50,000/year |
| Management Software | $30 – $100/month |
| Sound System | $100 – $200 |
TOTAL COST: $10,000 up to $100,000, depending on the size and staff requirements.
Cost To Start A Dance Studio #1) Music Licenses & Insurance
Average Cost: $2000-3000/year
Dance studios are not exempt from paying public performance licenses, similar to any commercial establishment playing proprietary music. 
The process of obtaining a music license is easy, as there are only three primary regulatory organizations that own the bulk of the world's music: ASCAP, BMI, and SESAC.
Songs are written and owned by musicians or labels. Those labels assign their property over to copyright institutions that ensure artists receive compensation whenever their song plays in public for for-profit purposes.
Dance studios pay a yearly license fee, which is estimated based on the number of students they have and the square footage of the studio.
Example: If a studio has 50 students, they can pay as little as $200/year for an annual license. If a studio has over 500 students and 5000 sq, ft. of space, it may pay up to $2000/year only to one institution.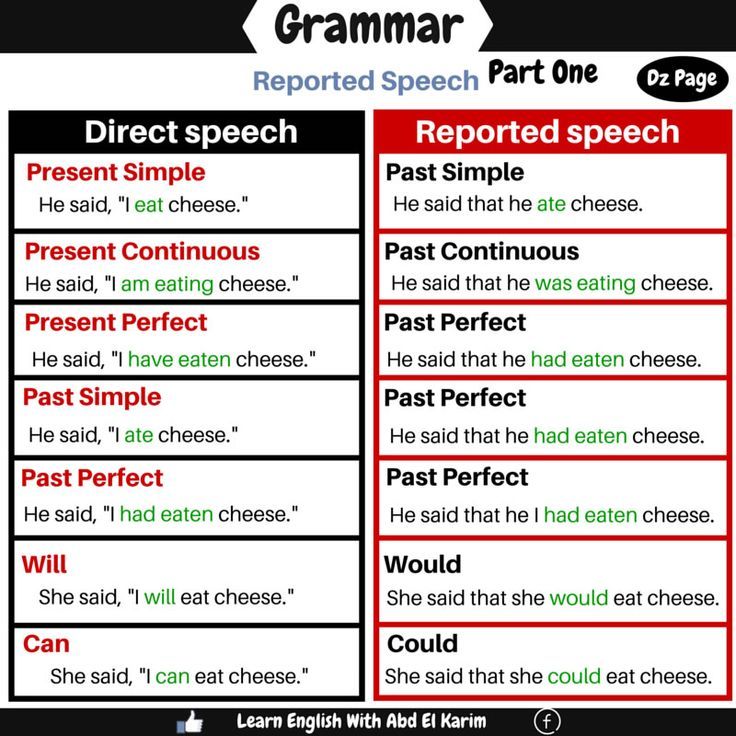 To obtain a music license, you have to reach out to the organizations and request a dance studio license. In any case, they will reach out to you if you do not take the initiative. 
How To Get A Music License For Your dance Studio
I have written a complete guide on music licensing for dance studios. I explore in-depth the process of obtaining the required licenses and the costs involved. If you are looking for a detailed guide on music licensing, then head over to my article. 
Most times, owners will be able to fill out a form and get your license approved within the day. The permit will allow you to play each song at your studio for a year while making a profit on the "public performance" of that music. Obtaining this license also grants you indefinite rights to commercial, public performances.
If you refuse to pay the fee, you could be subject to hefty legal fines, as most organizations send inspectors to studios to verify they have a license. As a new dance studio, you'll be subject to an inspection promptly, mainly if you operate out of a major city where they have representatives.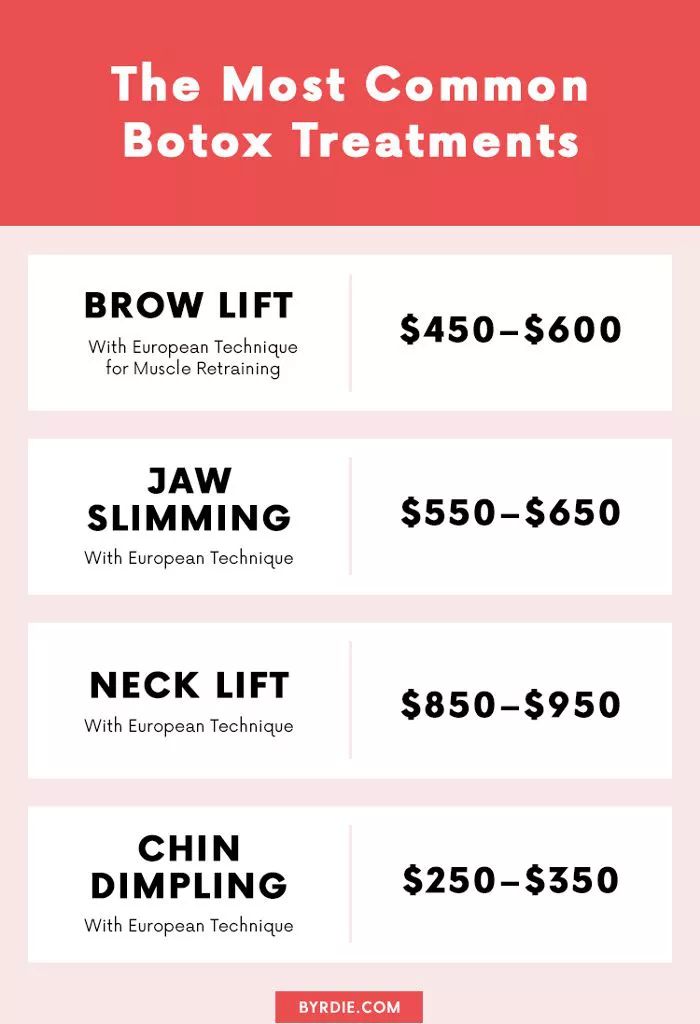 Warning: Studios could face fines as little as $1000 and up to $30,000 per song, each time a song plays. Music adds a lot to your business, and it's fair to pay the content creators for their work. There are also ways to lower your total costs, which I'll discuss below. 
The following are the top 3 licensing organizations:
1. ASCAP (American Society Of Composers, Authors, and Publishers)
Average Cost: $67-538/year
ASCAP, short for the American Society of Composers, Authors, and Publishers, is the 2nd largest music copyright organization in the United States. It protects copyrighted music and carries out frequent inspections in areas where proprietary music is played, including broadcasting media agencies.
ASCAP is headquartered in New York City and offers public performance licenses ranging from $67 up to $538 a year. This "Public Performance" license covers most dance studios. ASCAP currently represents more than 735,000 songwriters and has over 11.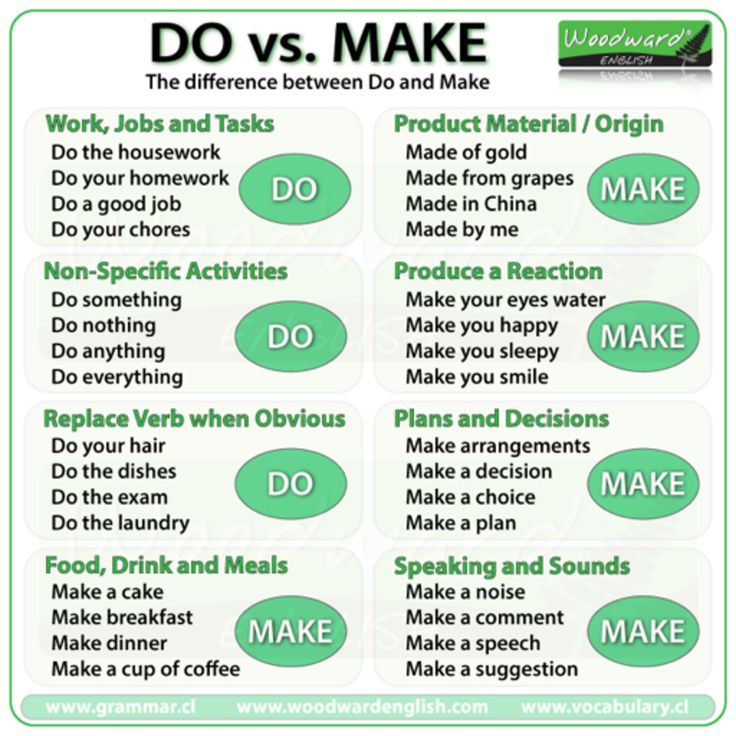 5 million copyrighted songs under their domain.
ASCAP claims they "uphold the value of their member's music and send the money to their members as royalties." They use advanced technology to process over a trillion music performances in the United States per year. ASCAP's fees are lower for small studios, and they offer some of the best prices for music licensing in the country. Have a look at their Dance Studio License application.
2. BMI (Broadcast Music, Inc)
Average Cost: $177-1866/year
BMI, short for Broadcast Music, Inc. is the largest music performance organization in the United States, representing over one million artists and composers. They issue licenses for dance studios and distribute the profits to members of their organizations as profits.
BMI is known to be stricter on enforcing their license requirements than ASCAP by carrying out frequent inspections. It has its headquarters in New York City.
BMI operates as a global music rights management company and represents 1 million songwriters and 15 million songs under their domain.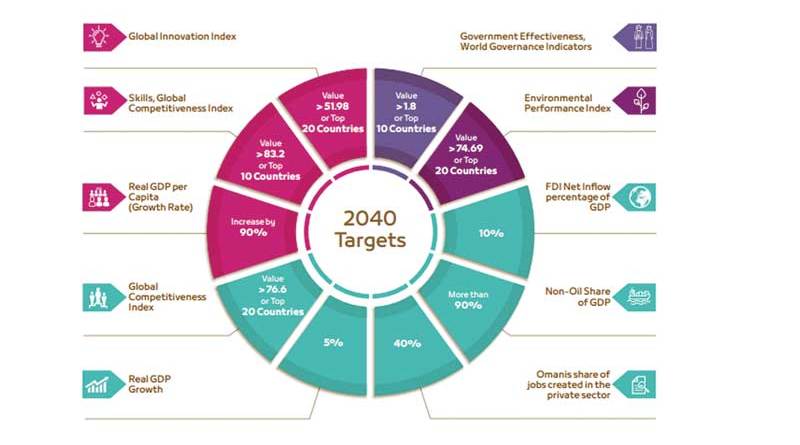 It has more expensive licensing fees for dance studios compared to ASCAP, with the highest license cost amounting to $1866/year.
If a studio has over 375 students and the studio has a sizeable multi-floor area, it will pay nearly $2000/year in licensing fees through BMI. Take a look at their Dance Studio price chart.
3. SESAC (Society of European Stage Authors And Composers)
Average Cost: Quote-based.
SESAC is the largest European music rights organization, representing the interests of European artists such as Bob Dylan, Hilary Scott, and more. SESAC also represents TV show music for famous American TV shows such as Grey's Anatomy, Dr. Phil, Seinfeld, and others.
SESAC is smaller in size compared to BMI and ASCAP, representing 1 million songs. Their licenses tend to cost more than the organizations mentioned above. However, they're not transparent about prices, and dance studios have to apply for a quote to obtain a license.
Studio owners can apply for a SESAC quote directly on their website.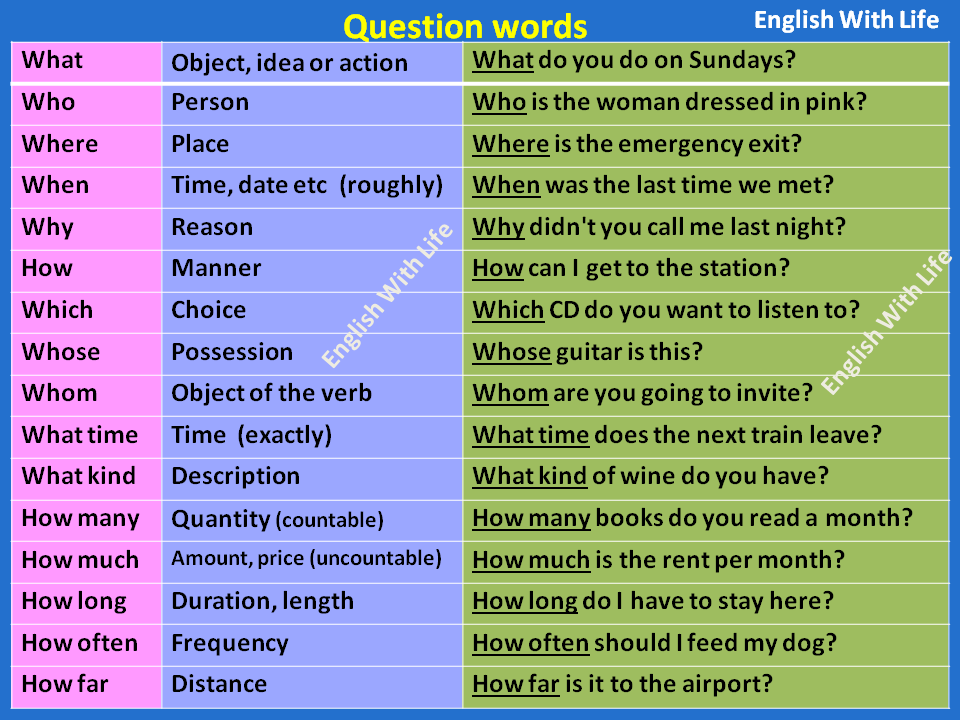 The application is available to other commercial businesses such as restaurants, malls, and fitness studios.
How to Save Money On Music Licenses For Dance Studios
Remember that music rights organizations can't force you to pay for a license unless they can prove you play their music individually. If you play songs by certain artists, you can track down to which organization their music belongs.
If you research which group the music you're playing belongs to, you can prove you're only playing songs by one organization, instead of paying multiple organizations. 
Example: If the music belongs to ASCAP, you only have to pay ASCAP for a license. If the music belongs to BMI and ASCAP, you might have to pay dual licenses, which can add up to more than $2000 a year for large studios.
Pro Tip: Save money by researching who owns the proprietary music you're playing, therefore allowing you to prove that you have the music license during inspections.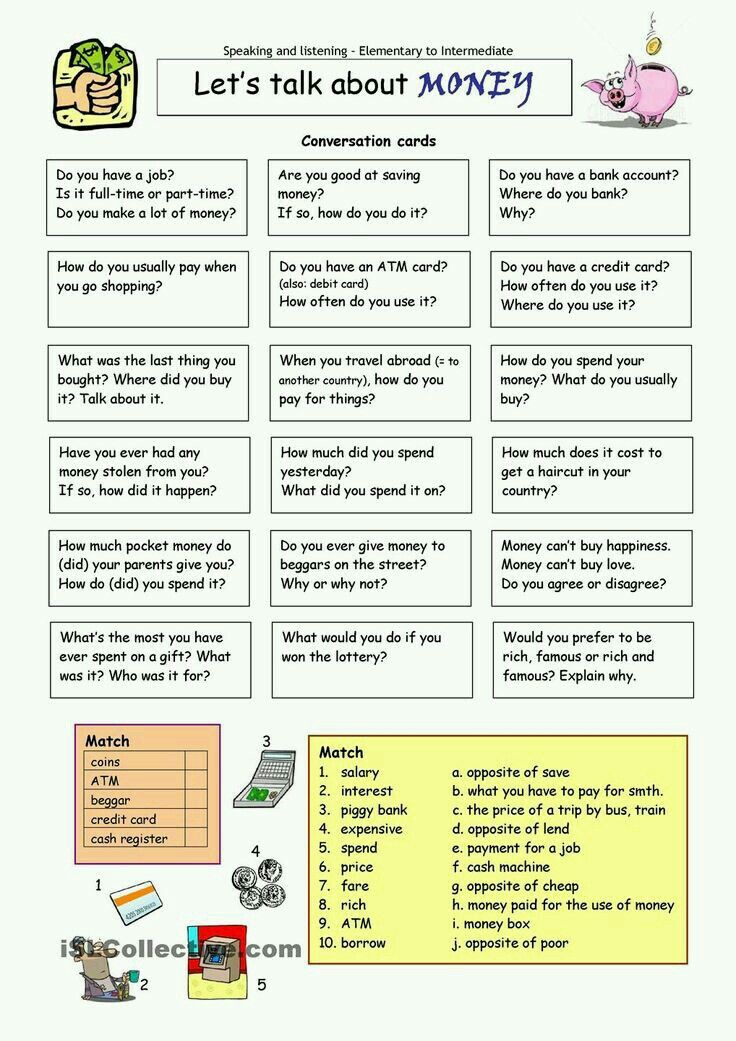 Dance Studio Insurance
Average Cost: $1000-2000/year
Dance studio insurance is required to operate a dance studio, similar to other kinds of commercial enterprises. There is no guarantee one of your students won't slip and injure themselves during a class at your studio, hence making you the subject of a lawsuit.
To stay safe from lawsuits, you can apply for "Dance Studio Insurance," which is mostly commercial liability insurance for dance studios. It protects your personal property from legal costs and settlement fees, in case your studio gets sued. 
If you can't get dance studio insurance, you only need to purchase liability insurance. Insurers such as Nationwide offer insurance for dance studios.
Cost To Start A Dance Studio #2) Rent And Utilities
Average Cost: $1000-3000/month
There are no regulations as to where you must open a dance studio. 
You could open a dance studio in your garage and start charging people for lessons if you wanted.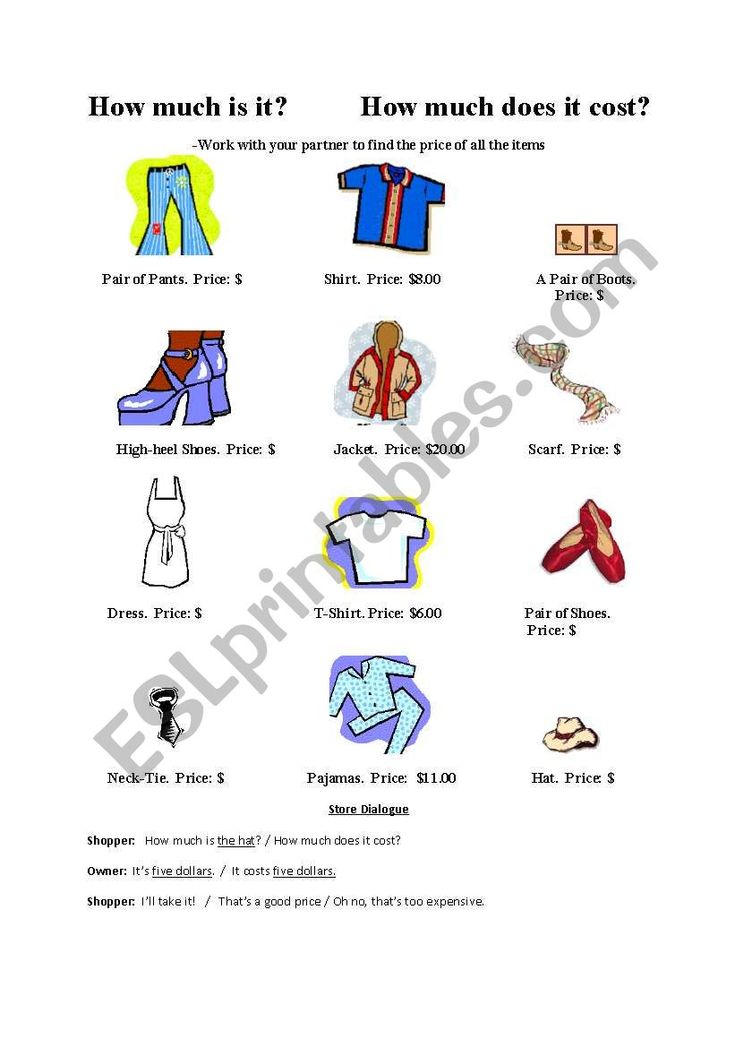 In fact, I have written a guide on how you can turn your garage into a dance studio.
However, most people choose to open a dance studio in a commercial space and equip it with state-of-the-art equipment and sound systems to remain competitive.
The price of the commercial space is your highest cost upon opening a dance studio. The only way to avert this cost is to own your own space. Owning your space would decrease your ongoing expenses significantly. However, most dance studios rent by the month, and as rents increase, it leads to an increase in the cost of their lessons progressively.
If a studio has 1000 sq, ft, you might get away with paying $1000/month in rent, or even less in a non-prime area.
If a studio has over 5000 sq, ft, you might have to pay $5000-10,000/month in rental costs.
The largest performance studios tend to attract hundreds of students, and the profits can offset the lease costs based on the attendance numbers. Most studios fall within the $1000-2000/month range in terms of rental costs.
The following is the average price per square foot of commercial space in major US cities:
New York: $74.00/square foot
San Francisco: $65.16/square foot
Washington D.C.: $52.61/square foot
Chicago: $35.00/square foot
Los Angeles: $33.51/square foot
Seattle: $32.10/square foot
Boston: $30.40/square foot
Houston: $28.34/square foot
Dallas: $23.09/square foot
In cities where space comes at a premium, a 1000 sq ft studio in a prime area could cost up to $7000/month. 
Size Of Dance Studios
The general rule-of-thumb most studios agree on is that each dance studio should have 100 square feet per student. The per-student rule doesn't mean the total number of students that have registered for a class, but the average number that show up.
Example: If you have ten students per class, you only need a 1000 sq. Ft. studio to accommodate them. However, your studio could be smaller.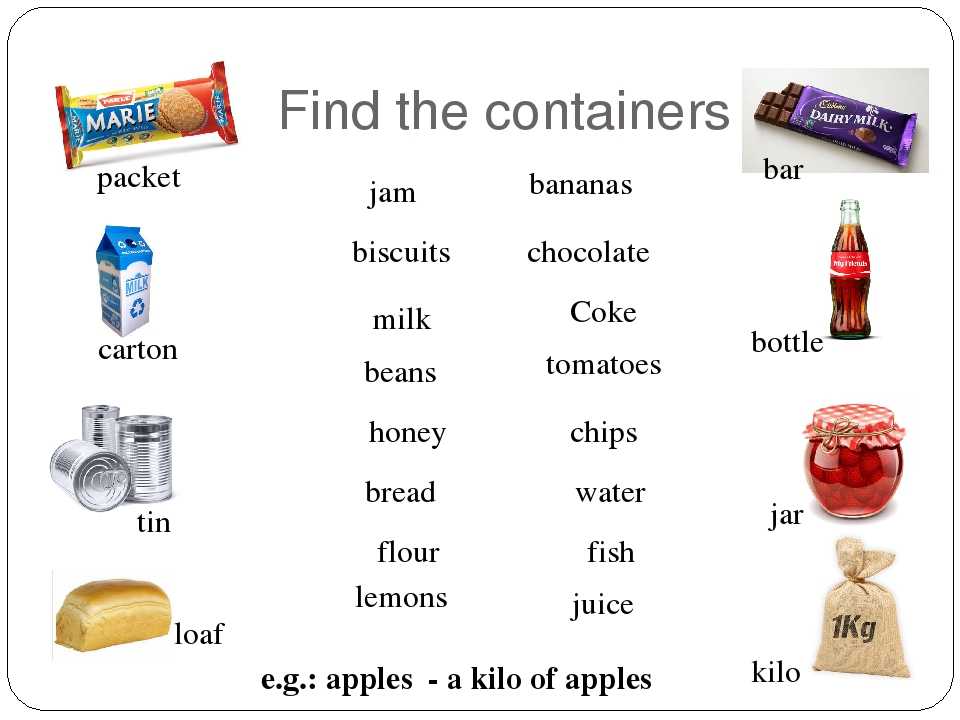 No regulatory bodies mandate that a studio should have a certain amount of space per student.
The Center for Education Development in Fine Arts (CEDFA), recommends that studios have 100 sq. Ft. of space per student. They also say that if a dance studio is also a performance space, it should be at least 5000 sq. Ft. In terms of ceiling height, anything above 16 feet is good to go.
Dance studios require more space than fitness studios as students tend to move and jump around a lot. Therefore they need extra space to accommodate their movements. The more students you have, the larger the area you need. Many studios have multiple practice rooms to accommodate all their students.
Selecting A Location For Your Dance Studio
Think about how you would describe your location to a person interested in taking dance classes to you. 
Would you mention the street, or would you mention a public landmark/recognizable spot? The latter is usually the case. When you're searching for a location, you want it to be in proximity to a recognizable place in the town.
Whether this place is a statue or a historic building is irrelevant – as long as most people in your community recognize it. Always rent in a space near other commercial establishments or famous landmarks that people know. Your studio will become far more accessible to students if you're not tucked away in a remote location.
The studio doesn't have to be in the trendiest area of the city, but the ideal location is somewhere close to famous established landmarks/buildings.
If you ever listened to radio commercials on your commute, you'd notice they describe their location based on their proximity to other famous sites. Nowadays, people can use Google Maps to find a studio quickly. Still, it's better if they can find you without having to rely on mapping data.
Checking The Neighbors
Let's say you snatched an excellent studio for $1000/month, and it is in a convenient location people recognize – congrats! 
The final step of the location research is to see who your neighbors are.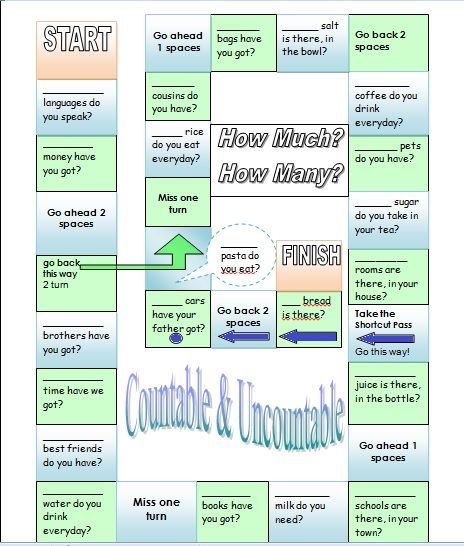 Usually, your neighbors will be other commercial establishments. These can be mobile stores, restaurants, barbershops, IT businesses, etc.
You must carry out minimal checks before you sign a lease. Spend some time wandering the local businesses and notice the environment. 
Is the neighborhood quiet? Does it smell good? Is the area safe at night when no one is around, or will you need security? Visit the area and don't use online pictures to make your decision.
Cost To Start A Dance Studio #3) Dance Floors
Average Cost: $1000
Dance studios must have an adequate floor for dancing. Most commercial spaces come with plain concrete, and the owner has to equip them with flooring. If you convert your garage to a dance studio for practice, you'll also need flooring.
There are many different materials and modular flooring options that vary in price. 
Example: Laminate flooring is the most expensive and can cost up to $3000 to install on a 1000 sq — Ft.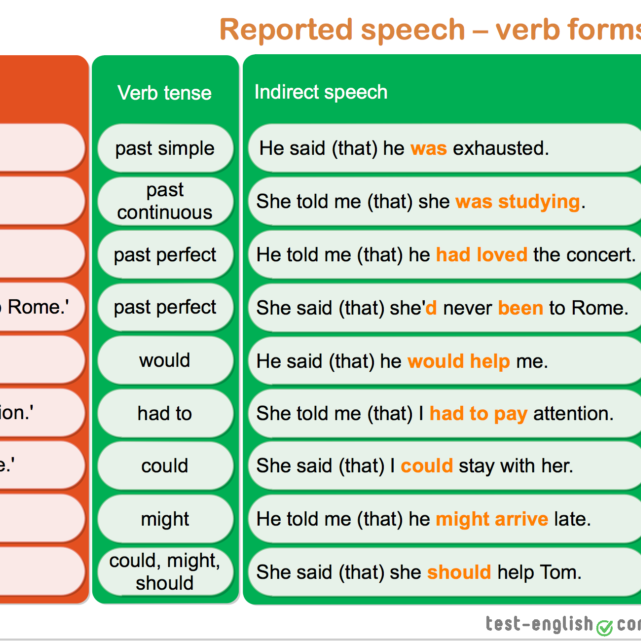 space. There are also modular floors you can purchase on Amazon and install within a few minutes by yourself.
Pro Tip: The dance floor shouldn't feel too soft or too hard on the students. It has to be in the middle, i.e., just perfect. If your floor is too hard (such as with raw concrete), this will cause injuries.
If the floor is too soft, your students will have to make an additional effort, and this can tire them out. The floor should be moderately bouncy to absorb the movements, but it shouldn't be wobbly. Visit other dance studios to get a general sense of what you need at your establishment.
NOTE: I have written a guide on choosing the best dance studio flooring for your studio. The guide will answer all your questions related to flooring for dance studios.
Laminate Floors
Average Cost: $2000-3000
Laminate flooring is considered the premium choice for dance studios. Laminate comes with a huge range of options that vary in size and color, giving you the ability to customize your dance studio floor to your desires.
Note: The kind of Laminate floors that are suitable for residential properties are not always ideal for dance studios. Dance studios have stricter requirements in terms of scratch-resistance for floors because the students are constantly moving and jumping on the floors, causing significant damage to laminate floors.
If you install laminate floors at your dance studio, consult with the contractor to discuss the underlay. The purpose of an underlay is to absorb the impact on the floor better and absorb the sound more effectively.
The upside is that laminate floors are the easiest to maintain as they're moisture-resistant. Opt for a reputable brand in your area and ask them if they've installed these floors at other dance studios.
Dance Floor Tiles
Average Cost: $500-1000
Dance floor tiles are an economical solution for dance studios who want to use conventional tiles without stretching their budget. The main advantage of dance studio tiles is that they can be interconnected or broken apart in under a minute.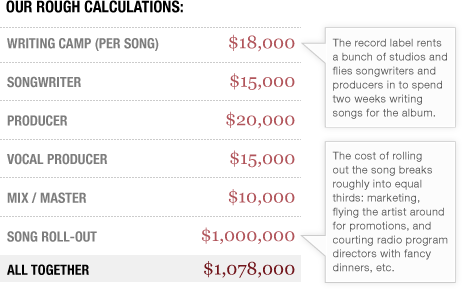 Studio owners can cover their floors and remove them at need. Floor tiles are lightweight, economical, and portable. They're also the easiest to install as you won't need any help snapping them together.
Dance studio floors cost as little as $100-200, but this typically won't cover the whole dance studio. In case you want to equip a 1000 sq. Ft, studio, you'll need to buy at least $500-1000 worth of portable tiles.
The advantage of portable tiles is that you'll get a floor that you can use at your current establishment, and later on re-use. If you purchase Laminate floors, you won't be able to remove them from the ground and bring them to a new studio.
If you purchase tiles, you can pack them up and move to another location whenever you choose. They're excellent for temporary practice and easy to install. You can cover the whole studio in as little as 30 minutes to an hour on your own. Most dance floor tiles will come with a 1-2 year warranty.
Modular Dance Floor Kits
Average price: $150-300
Dance floor kits are near-identical to dance floor tiles, but the difference is that they come in larger pieces.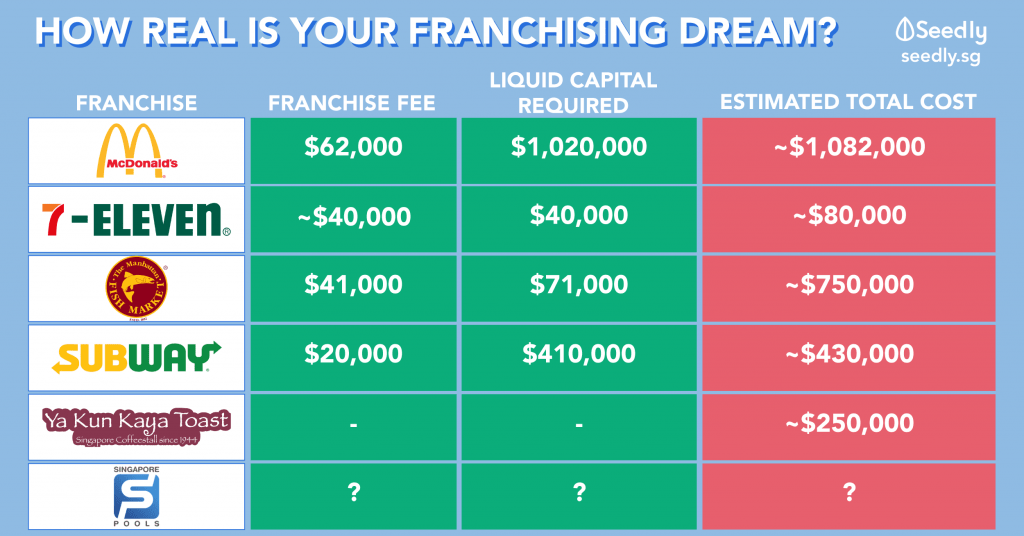 Usually, dance floor kits will have 5-10 tiles in one piece, allowing you to string them together even faster. Dance floor kits are good for home practice, and they're the easiest floor kits aside from Marley floors to install.
Dance kits are portable and inexpensive, allowing owners to practice an array of dance styles such as ballet, center, hip hop, tap, and more. It's possible to cover an entire studio space on dance floor kits with as little as $150-300.
They require very little maintenance, and they can be kept in order with a single monthly sweeping. The upside is that there are many kits on websites like Amazon, and you can purchase the one that suits your interior based on the color and style. Many of them come with extended warranties.
Marley Floors
Average Cost: $200-300
Marley floors are an affordable alternative to modular and kit floors. They are typical "roll-out" floors that roll on the floor and stick to the ground.
They have advantages such as excellent slip-resistance, as the material tends to grip to the soles of the shoes firmly.
Marley floors are relatively easy to install because owners only have to roll them out, tape them to the floor and start dancing. They come in the exact dimensions you need them, allowing you to save money and cover your entire studio. They're also portable because you can pack them up and take them elsewhere.
The main disadvantage of Marley floors is that they can be bulky, and manufacturers ship them in huge rolls. This bulk makes it hard for a single person to install them the way they would modular tiles. 
The installation will require a 2nd person to roll out the floor in your dance studio. If you need to move your floor often, avoid Marley floors in favor of modular/DYI floors.
Cost To Start A Dance Studio #4) Reflective Mirrors
Average Cost: $500-1000
Reflective mirrors are the second most integral part of dance studios after floors.
Reflective mirrors, also known as "Activity Mirrors," are typically large mirrors and over 70″ wide. Most studios have at least 2-3 large mirrors, and some studios have a dozen.
Activity mirrors come in several different materials and price points that might vary. The typical activity mirror costs $200-300, but a dance studio will need at least a few of them to cover the entire space, bringing the average up to $1000 per studio.
Dance students must see themselves while they're dancing to get immediate feedback, preferably from many different angles. Gyms typically have activity mirrors too, but they're not as integral to the exercises as they are in dance studios. 
Activity mirrors are an item where you should splurge instead of saving money because large mirrors carry numerous safety risks. Also, students might experience performance issues on a low-quality mirror.
Pro Tip: Start by measuring the space and where you need to install mirrors.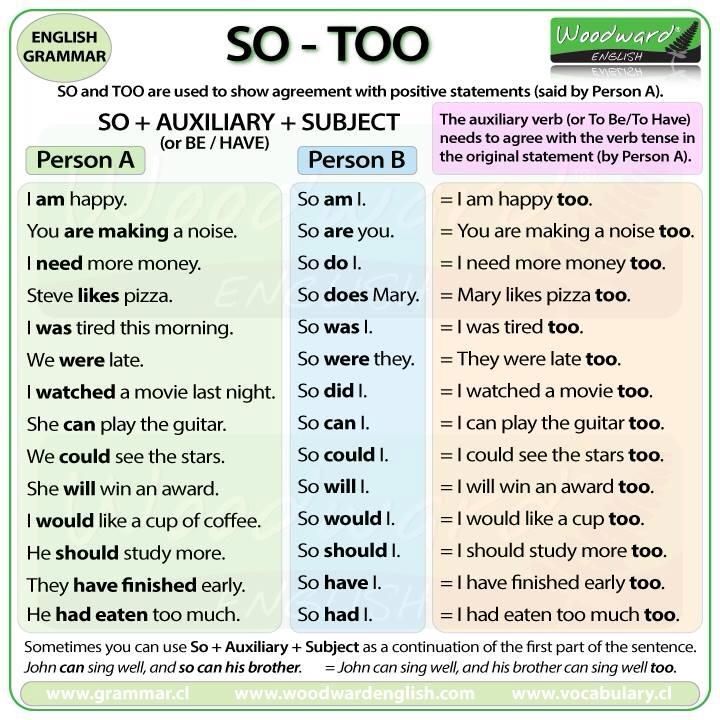 It is typically only one side of the dance studio. Take measurements from one side of the studio to another to determine the length of the mirrors you need to purchase.
Activity mirrors are very hard to ship if they come in one piece, and you might need to pay for extra shipping and installation costs due to the size of the package. There are also various types of Activity mirrors such as "Glassless" mirrors, which are shatterproof and considered safe.
Activity Mirror Size
The typical activity mirror you can pick up on websites like Amazon will be 36″-72″ in width and height. This size is the standard for dance studios and gyms. If the studio needs more than one mirror, you can line them up against each other.
The benefit of activity mirrors is that most of them are frameless, meaning students won't see the difference between multiple connected mirrors. This way, you can create a seamless look for your studio when you put your mirrors together. 
There are smaller mirrors of about 48″ width used in small dance studios.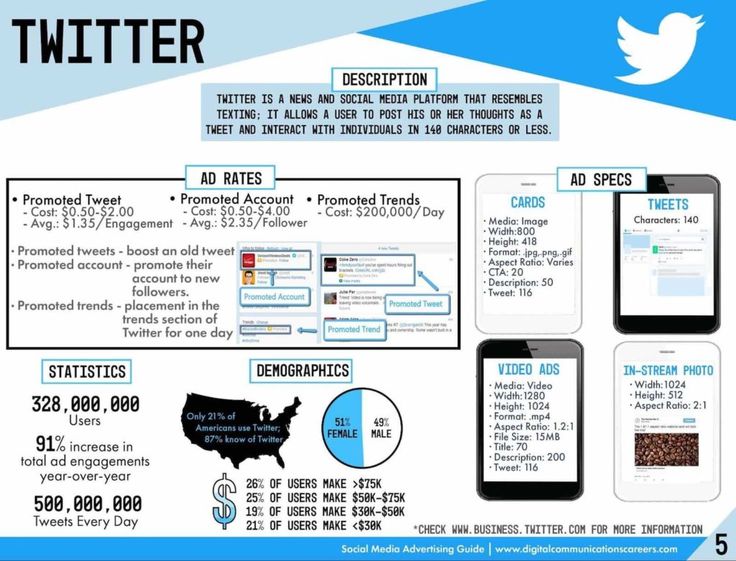 Activity Mirror Thickness
Activity mirrors are typically between 1/4″ to 1″ thick. The thickness of the mirror can affect the strength of the mirror. If the mirror is not thick enough, it's more prone to breaking and shattering. If you have a thick mirror, it will take a significant impact to break it.
Certain mirrors are virtually unbreakable. Although it's rare for students to bump into the mirror, if an accident does happen, you want to stay safe. Therefore, you need to purchase a mirror that holds up.
Activity Mirror Materials
Various reflective materials appear the same to people who are not knowledgeable about mirrors. Example: Glass mirrors and glassless mirrors might appear the same to people, but are of entirely different materials. The best way to get a clear reflection of the room is to get pure glass.
If you want to maximize the clarity, ask for a low-iron glass, which is a high-quality material that reflects realistic colors.
Tempered glass is the safest option among glass materials. It's possible to shatter, but upon shattering, the glass breaks into small pieces that tend to be harmless.
There are also acrylic and plastic mirrors that are more cost-effective than glass, but they tend to reflect the image of the room poorly. This issue is a downside for students who expect a high-quality reflection during their practice. 
If you want an alternative to glass, the best option is Mylar mirrors (glassless). These are more expensive than acrylic mirrors, but they're safer, and the reflection is still top-notch.
Money Saver: Vanity Mirrors
Average price: $50-100
Furniture mirrors are the cheapest alternative to Activity Mirrors. The main benefit is that they cost 2-3x less than Activity Mirrors, and are of glass. 
Note: We don't recommend furniture mirrors for studios concerned with the safety of their students. Start by visiting local advertising websites such as Facebook Marketplace and looking up "Vanity Mirrors for sale.
"
These are typically large mirrors that people had installed in their bedroom, but they don't know what to do with them after they decided to move out. They usually offer large mirrors for $50-100, allowing you to capitalize on some excellent deals.
Cost To Start A Dance Studio #5) Ballet Barre
Average price: $50-100
The Ballet Barre is a metal or wooden piece typically attached to the mirror or the floor (some portable) that allows dance students to practice ballet and other movements. 
Typically the barre is the cheapest and most extensively used part of a dance studio's furnishings. If the barre is portable, students can easily transport it from one end of the studio to another.
Portable barres are convenient for ballet classes as they can practice directly next to the mirror or in the center of the dance studio. 
The studio barre typically weighs 10-15 lbs. (depending on the length) and it's up to 50″ long, with adjustable height options.
Many studios combine multiple units to provide additional practice space for students.
The purpose of the barre is to strengthen the balance of the students and improve their stability in movement. The barre can be as low as $50 a piece or $100 for premium options. Owners have the option to staple it to the floor, attach it to the mirror or purchase a portable version.
Cost To Start A Dance Studio #6) Dance Instructors
Average Cost: $50,000/year
If you plan to hire staff, this can significantly increase the costs of running a dance studio unless you pay them by the class. The average dance instructor salary in the US is $50,000/year, and it can be higher, depending on the city.
If you feel that you're expanding and you need to hire teachers for assistance, you can develop standard salary plans or pay them by the number of students. Example: You can pay the teacher $10 for every student that shows up to class.
The costs of hiring labor are the highest costs you'll have to bear as a business owner; however, this is optional, and you can run the entirety of the studio yourself.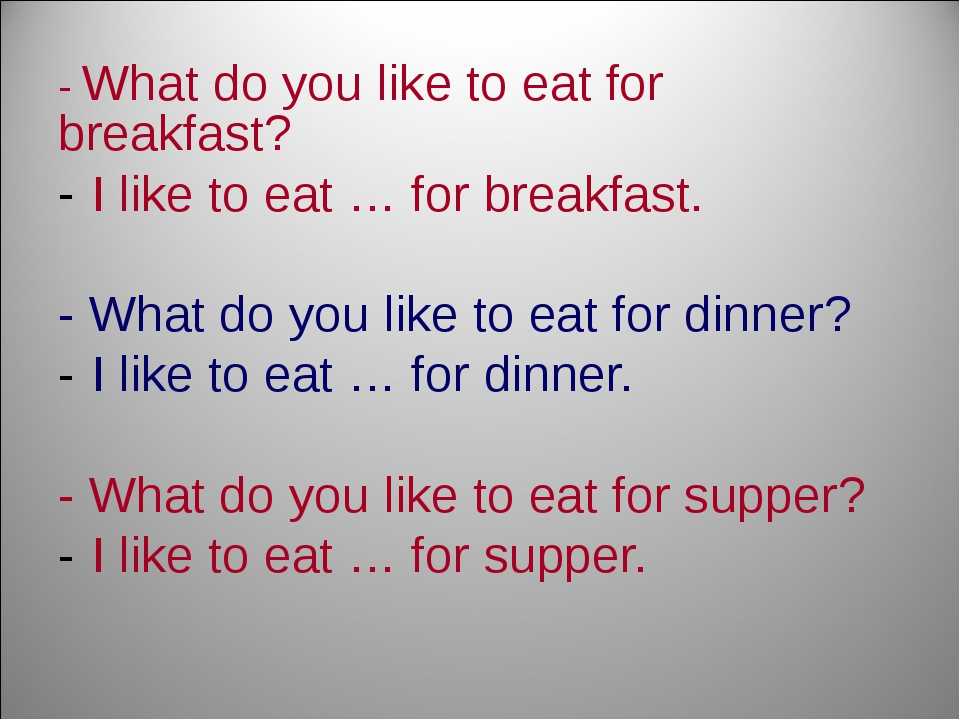 Bear in mind that when you do hire, there are minimum-wage laws you'll have to abide by in your state (even varied by the city). 
For reference, the minimum wage in Seattle is $12/hour while in San Francisco, it's $15/hour.
Average price: $30-100/month
Each studio needs management software to keep track of students, memberships, invoices, merchandise sales, taxes, drop-out rates, and more. There are many software companies developing software for dance studios exclusive.
I am biased, but StudioGrowth is the best dance studio management software you could purchase. Our team built StudioGrowth keeping the needs of dance studios in mind. It not only forms the backbone of your studio but also provides you with marketing tools such as loyalty & referral modules and custom-built email templates designed to grow and scale your studio.
We offer a 14-day free trial and a 30-day money-back guarantee. Do give it a try and I promise you will love it.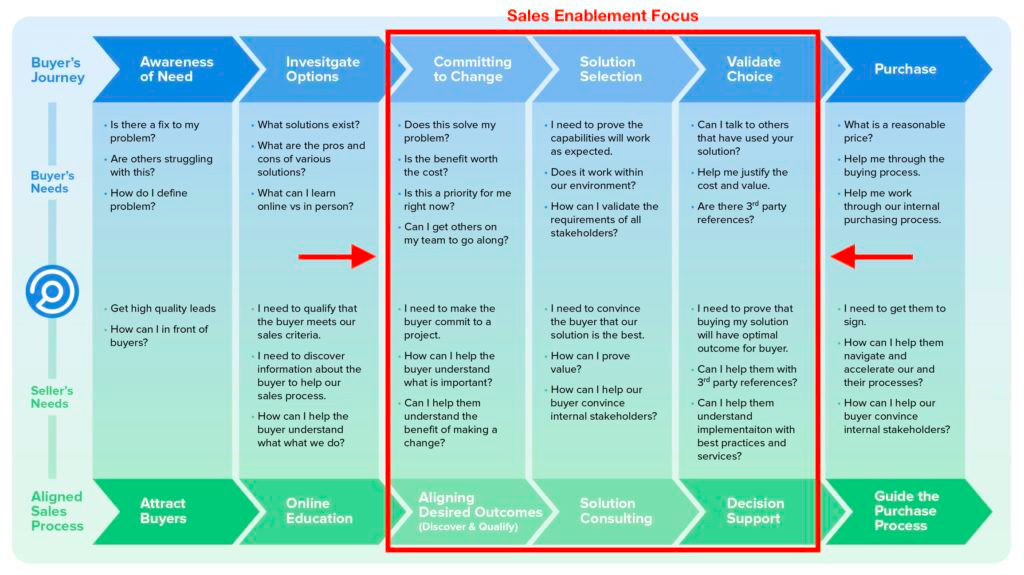 Management software can make your life easier as you won't have to fiddle around with Excel spreadsheets, and you can focus on metrics that matter to dance studios. The right software, like StudioGrowth, will help you keep track of student registration, online registration/payments, billing, invoices, class schedules, email updates, and merchandise.
Cost To Start A Dance Studio #8) Sound Systems
Average price: $100-200
Each studio requires a sound system to play music during classes. Most dance studios need a sound system powerful enough to fill the room with sound and simple enough that anyone can set-up and operate it.
Pro Tip: As a dance teacher, you need something that can connect to your phone and allow you to play music directly from streaming services such as Spotify. For this purpose, you can purchase many portable speakers and Bluetooth-enabled speakers for $100-200 on Amazon.
Make sure the sound system you purchase is not too heavy because you might need to carry it outside for outdoor performances.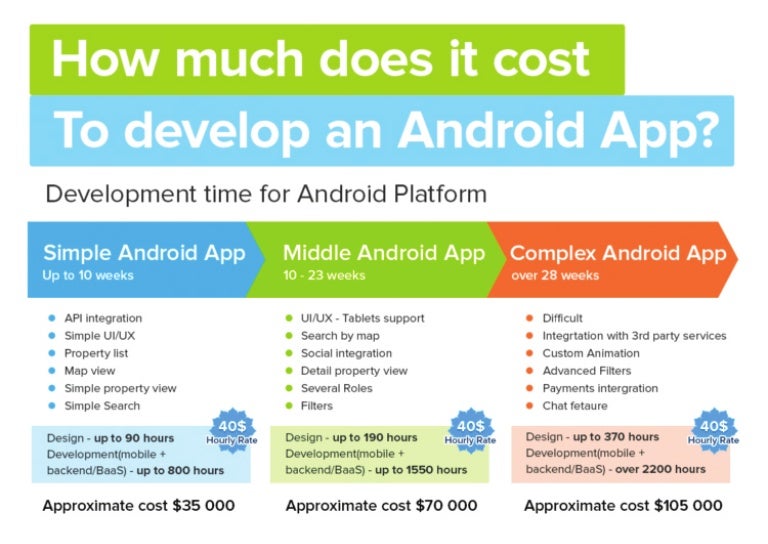 Heavier speakers tend to require more power inputs and electricity to work. 
Use something that you understand at first glance and don't experiment with professional audio equipment unless you can get help.
Conclusion
To conclude, the total cost to start a dance studio can range from anywhere between $10,000 and $100,000. Here are the average costs of all essential aspects of starting a dance studio.
Music License: $1000/year.
Dance Studio Insurance: $2000/year.
Rental Costs: $1500/month.
Flooring: $1000.
Activity Mirrors: $1000.
Ballet Barre: $50-100.
Dance Instructors: $50,000/year.
Management Software: $30-100/month.
Sound System: $100-200.
I write abouT establishing and Growing your boutique Fitness/Wellness Business. I promise no spam, i hate spam.
Enter Your Email To Receive Growth Tips For Your Boutique Studio. I Also Send Out Occasional Discounts And Freebies
---
About the author
Naz Ahm is the founder of StudioGrowth and has spent a decade growing start-ups and venture-backed companies.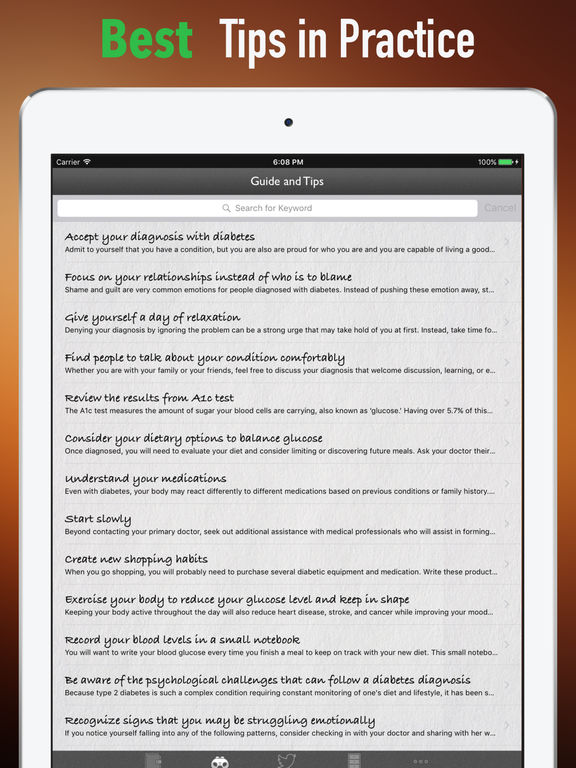 He writes about sales, marketing, and growth, especially in the fitness and wellness industry.
Naz has an MBA from IESE Business School and started his journey in the wellness industry when he set-up an on-demand wellness business. Naz currently resides in London, U.K.
How Much Does It Cost To Run A Dance Studio? 10 Things To Consider
Opening a dance studio is a lifelong dream for many dancers. With a solid business plan and realistic expectations, you can make turn your dream into a reality. Before you take the first leap, here's what to consider when it comes to the cost of running a dance studio.
How Much Does It Cost To Run A Dance Studio?
Your projected costs will vary widely, depending on your location, the types of classes you want to offer, the size of your studio, and more. However, Entrepreneur Magazine estimates that most studios can expect $10,000 to $50,000 for typical start-up costs.
Where will that money go? These are the largest expenses to plan for when starting up a studio.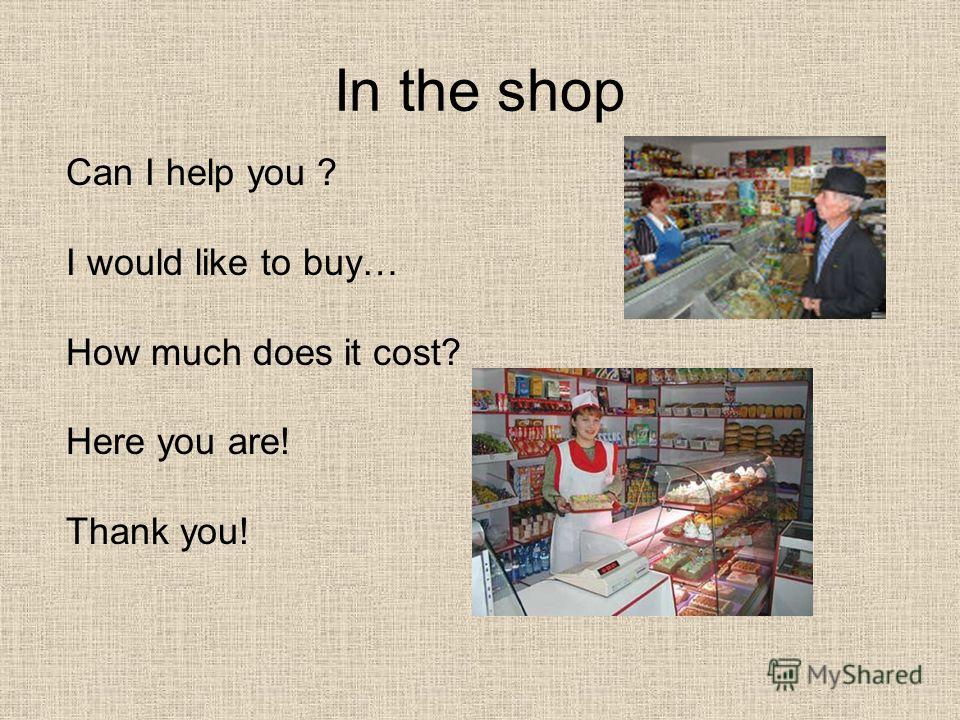 1. The studio space itself and utilities
Your biggest cost will likely be for the studio itself. First, decide whether you want to buy or rent your studio space. Your finances and location will help you determine the best option. Either way, you'll be spending money on rent or a mortgage.
As you look for the perfect space, think about important factors like location and size. You want a studio that is big enough for the amount of classes you plan to offer. Plus, it helps to be in a location that is easy for people to find with plenty of parking.
2. Utilities 
Be sure to plan for the cost of utilities, as well. Research providers in your area and get estimated monthly costs for the size of your space.
Note also that older buildings may be in great central areas, but cost more in terms of heating or cooling.
3. Setting up the space
Creating the perfect atmosphere for your classes is essential, which is why it also makes up a large part of your start-up costs.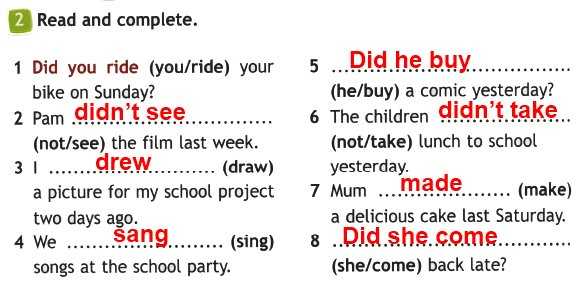 For a dance studio, your flooring will be one of the most important investments within your space. While you want to stay within your budget, the safety of your dancers should be your top priority. Going with the cheapest option could lead to injuries. Further, poor quality flooring simply won't last long. With routine maintenance though great floors can last up to 15 years.
If not already in the space, air conditioning and heating systems are another big part of setting up your studio. You need to provide a comfortable environment for your dancers at the right temperature, regardless of the weather outside.
4. Equipment
There are certain elements of a dance studio that new and veteran dancers alike expect to see: full mirrors, a ballet barre, and even straps.
A barre is important even if you don't plan on offering ballet classes. Barre exercises promote strength and endurance, and improve flexibility and posture. If you're concerned about costs, portable barres are much more affordable than wall mounted ones.
Mirrors are also a must for any dance studio, regardless of the classes you plan to offer, as floor-to-ceiling mirrors allow your dancers to check their form.
In some cases, aerial straps are an important addition for certain types classes, as well as stretching. If you plan to offer fitness-style classes, consider any additional costs for the equipment used in these classes.
5. Teacher compensation
Labor is a major cost of running a dance studio. If you're worried about the cost of paying teachers, especially in the beginning, try to teach as many classes as you can.
Once you're comfortable with your budget and ready to hire, you'll need to develop a compensation plan. There are typically two ways of paying dance teachers. Some studios prefer to pay an hourly wage, and others pay a certain dollar amount per student, per class (for example, $9.00 for every student in the class that day).
No matter how you decide to pay your teachers, remember there are minimum wage requirements that vary from state to state, and even across cities.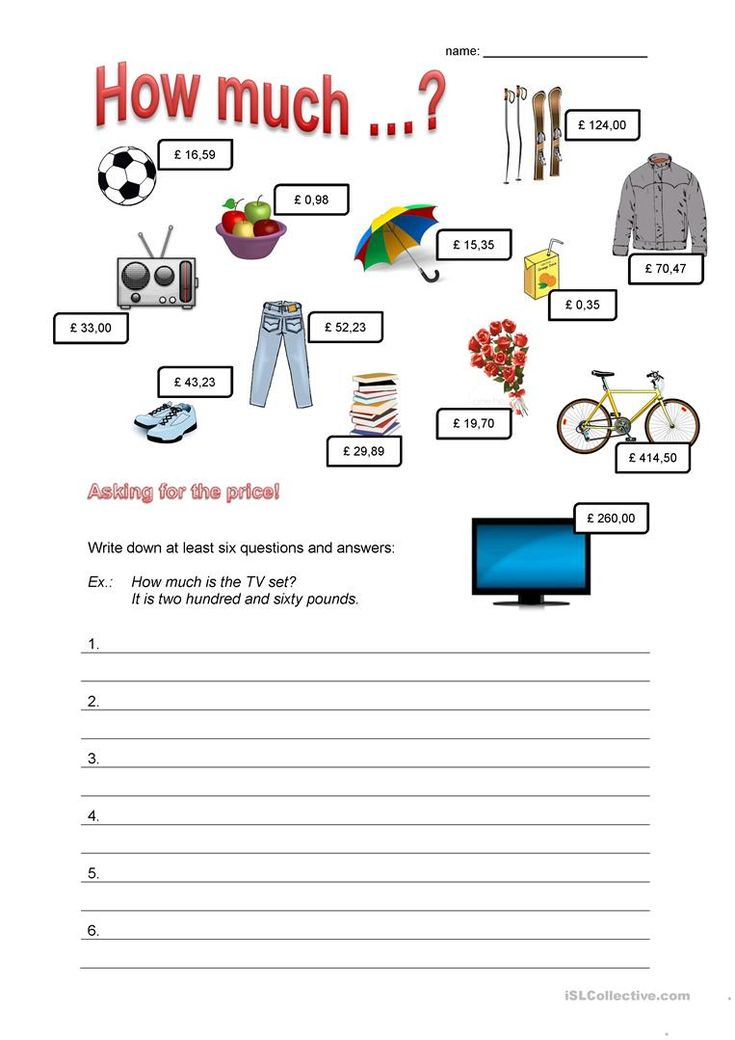 Likewise, you'll want to be a competitive employer in your area, so it pays to match what other studios are offering nearby.
6. Administrative roles
The amount of work that needs to be done in a popular dance studio will pile up fast. For this reason, you shouldn't try to take on every task necessary for maintaining your studio. Calculate the cost of labor early on to figure out how it will factor in to your studio's budget.
Consider, who will keep your studio clean? This includes your dance floors and mirrors, as well as the bathrooms and lobby area. Some studios offer reduced rates to students who help out with these tasks, while others hire outside help.
Next, who will be the first person that students see when they enter your studio? A friendly administrative employee at your front desk can keep things organized and act as a helpful point person to answer questions for your students and their parents. You can hire one person to manage this, or ask your teachers to do this before or after their classes.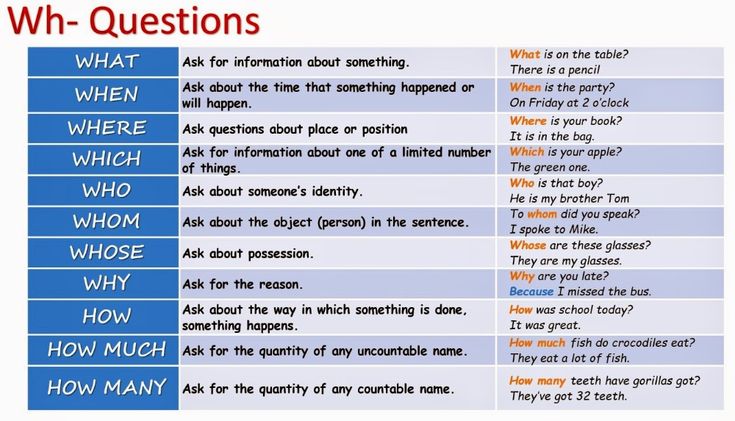 7. Owner's salary
While you probably want to open a dance studio because it's your passion, you still have to get paid.
Determine how much you are comfortable living on, and use that information to determine your salary. While your pay is usually the first thing to be affected when unexpected costs arise, it's still important to create a successful studio that provides you with a livable income that increases over time. Include any partners in your calculations as well.
8.
Management software
The right technology can make life as a business owner a lot easier. The best dance studio software options keep your classes and financial information organized.
Dance studio software should offer the following benefits:
Online registration and class enrollment
Billing and invoicing
Online payment options, including one-time and monthly features
Instructor time sheets
Reminders and notifications for students
Email marketing that you can customize for your brand
Extra tools that match your studio's needs, like competition or costume management
In addition, find a software provider that delivers excellent customer service.
If you don't understand something about your new software or an issue arises during a hectic day, you'll need to be able to contact someone immediately to help you fix your issue.
9. Insurance and licensing
Insurance is necessary for dance studios. Your liability protection must cover all students, instructors, guests, and events held in the building. It should also include coverage for your studio in the event of a fire or natural disaster.
Further, every state has different licensing requirements for a range of industries and businesses.
For both of these, it's important to work with a professional who is highly-skilled in these matters. For insurance, talk with a provider in your area or ask your professional network for referrals. Speak with a business law attorney in your area to find out what is required of you and how much any licensing, permits or other legal fees will cost.
10. Marketing
Getting students into your studio is critical, especially when you're new in town.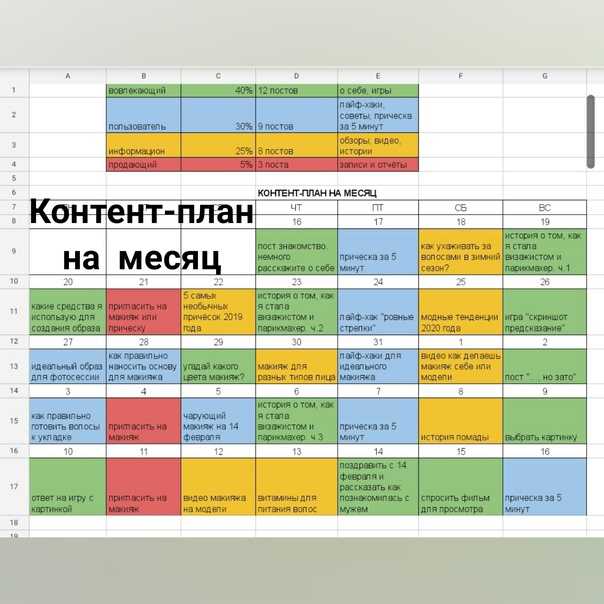 By developing a strategic dance studio marketing plan, you can make the most out of your resources and maximize growth in your area.
Even a small marketing budget can help you in a big way, as your efforts will build over time. Track the results of those efforts and analyze what's working and what's not working to ensure you're putting your marketing dollars in the right place.
Learn More About Running A Dance Studio
Owning a dance studio requires much more than dance knowledge. You'll be running a small business, which means managing finances, employees, marketing, and more. Thankfully, balancing these tasks requires flexibility and a bit of creativity, which you likely already have in abundance. And, custom tools and software can greatly reduce your day-to-day tasks.
The Studio Director can help. We offer dance studio software solutions for dance studio owners, with web-based and mobile options. With The Studio Director, you can manage billing, class schedules, costume management, and more.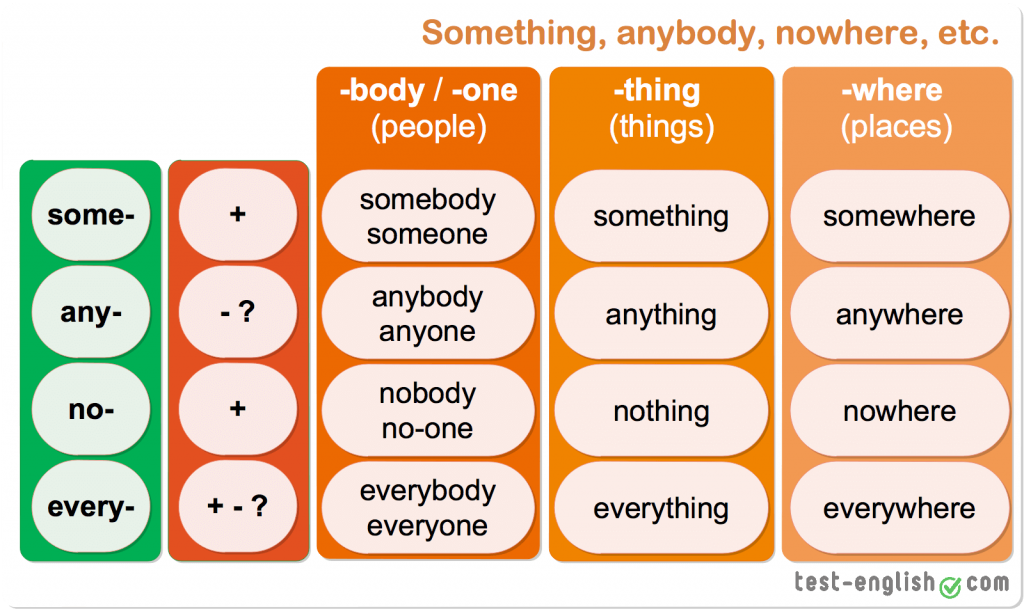 Interested in learning how we can help you get back to dancing? You can try out The Studio Director for yourself with our FREE 15-day trial or contact us today to see how we can simplify the business management of your studio.
Dance studio Good Foot in Nizhny Novgorod - Modern dances for children and youth
Dance studio GOOD FOOT conducts training in the most modern and fashionable dance styles. Good Foot is one of the largest dance schools in Nizhny Novgorod.
We are aimed at children, teenagers and young people, but adults will also find dancing to their taste. Our students start at age 3.
Dance directions for children and youth
Exclusive preparatory groups for young children
Dances and classes for girls
Our addresses
9000
9000 9000
9000
9000 9000 9000 9000 9000 9000 9000 9000 9000 9000 9000 9000 9000 9000 9000 9000 9000 9000 9000 9000 9000 9000 9000
Good Foot Dance Studio is more than just a dance school!
Dance training begins in children 3-4 years of age with rhythm.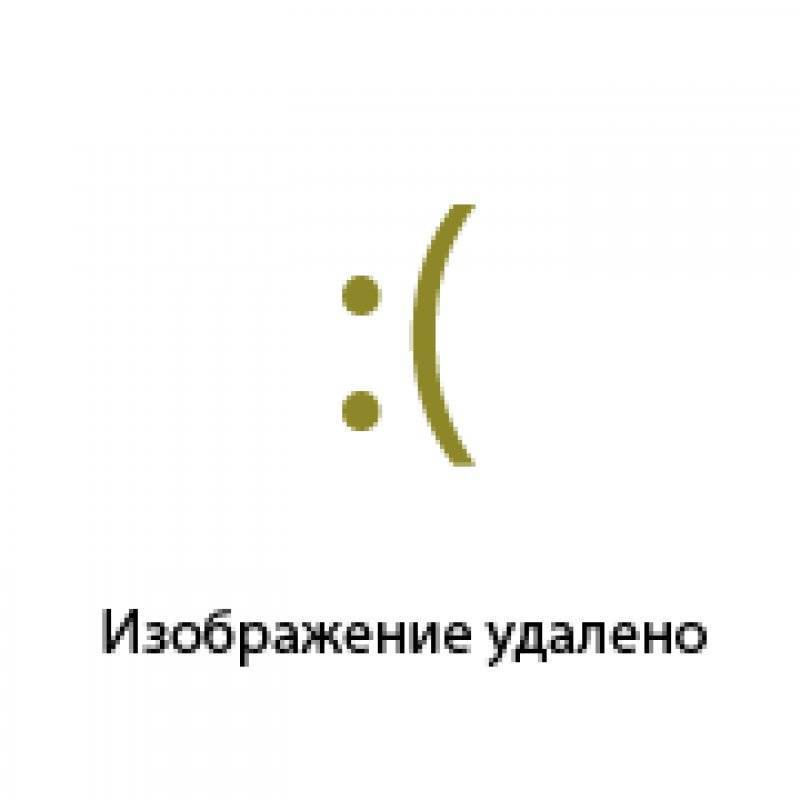 For children from 5 to 7 years old, we have exclusive specialized preparatory groups in such areas as Breakdance, Hip-Hop and Jazz-Funk (Modern Choreography). In these groups, both a professional physical training coach and a dance coach work with the guys.
After the age of 7, the guys are engaged in children's, but specialized groups in the main modern dance styles, and when they reach 10 years old, they become more independent, training and dancing on the same level with more advanced guys.
Along with training in the gym, the children prepare and take part in regular competitions, intra-school rating events, dance concerts and performances throughout the entire dance journey.
Raising strong dancers with a strong individual and vibrant style is the main task of our trainers. They are professional and passionate modern, street and classical dancers.
A decent level of training, a rich program of intra-school and extracurricular activities - all this creates opportunities for communication and development of children, which is very important for the formation of a whole personality in a teenager.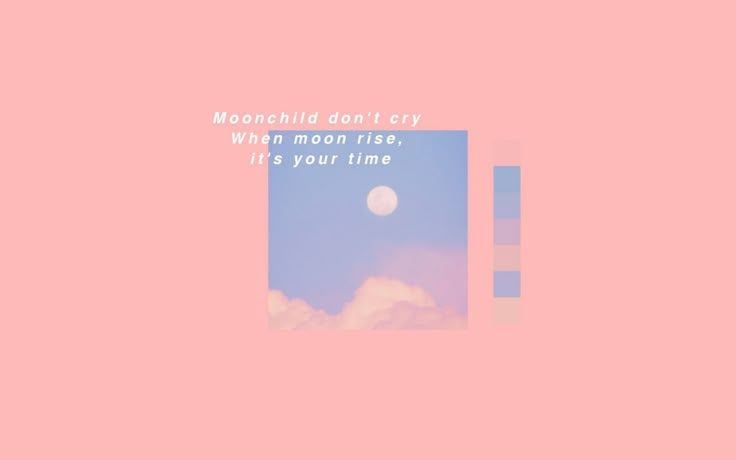 Here's what awaits you in our studio:
Professional Trainers
A quality and systematic approach to training
Equipped and spacious halls
Regular intra-school activities of the studio with a rating system of motivation
Participation in major reporting concerts 2 times a year (December and May)
Trips to intracity and all-Russian dance competitions
Annual summer and winter dance camps (July and January)
Opportunity to grow to a studio trainer
Affordable prices for subscriptions
Large selection of dance styles
01/04/2023
Good Foot Urban Camp 2023 - urban dance camp
30/12/2022
Pshechulin MOVIZH - Master Class and Battle in SDK
28/2022/2022
Reporting Dance performance GF TV
18/12/2022 9000
Discistal CHRISTMAS Party for teens 12+
17/12/2022
Disco Christmas Party for children 7-11 years old and their parents
11/12/2022
Hip-Hop Master Class in SDK03
04/12/2022
Breaking UP - intra -school battles and MK for Break -Dance in the SDK
04/12/2022
Prokach Day - intra -school battles and MK for jazz -fanka on the Meshchera
27/11/2022
Progress Battle - intra-school battle and hip-hop MK in KFOR
26/11/2022
Hip-hop jam in KFOR
All news »
How to open a dance school from scratch 2022
Dance school as a profitable business idea
Dancing is one of the most popular hobbies in the world.
There is no limit to self-improvement in them, children and adults enjoy doing them almost all their lives. By opening a dance school, you will get a permanent audience and a stable income.
The cost of implementing a business idea and the profitability of dance schools
It is profitable to open a dance school in a large city, such as Yekaterinburg. There, it is able to bring from 50,000 ₽ of profit per month and pay off in 10 months. To increase income, you can hold thematic seminars, take orders for staging individual dances.
Costs for opening a dance school in Yekaterinburg:
| | |
| --- | --- |
| Expenses | Amount, ₽ |
| Opening IP | 10 000 |
| Repair and preparation of halls | 250,000 |
| Purchase and installation of equipment and furniture | 90 000 |
| Advertising campaign | 150,000 |
| Total | 500 000 |
Monthly expenses:
| | |
| --- | --- |
| Expenses | Amount, ₽ |
| Rent of halls for classes from 125 sq. m. | 70 000 |
| Staff salary, minimum | 100,000 |
| Taxes, utility bills | 20 000 |
| Advertising, organizational and other expenses | 10 000 |
| Total | 200 000 |
Consider buying a franchise
Franchise "Vita Spa & Beauty" - SPA salon
1 570 000 ₽
Rating
Profit On request
Payback 7 months.
All franchise offers in this area (1)
What you need to open a business and run a school
You can register a dance school as an individual entrepreneur on the USN or UTII, indicating OKVED 92.34.2. Licenses and CCP are not needed for work, but you will need:
Obtain an IP certificate
Obtain permission to open a school and place a sign in the city administration
Agree on the possibility of operating the premises in Rospozharnadzor, SES
Enter into agreements with the landlord and employees
Coaches working with children need medical books with notes on medical examinations passed on time.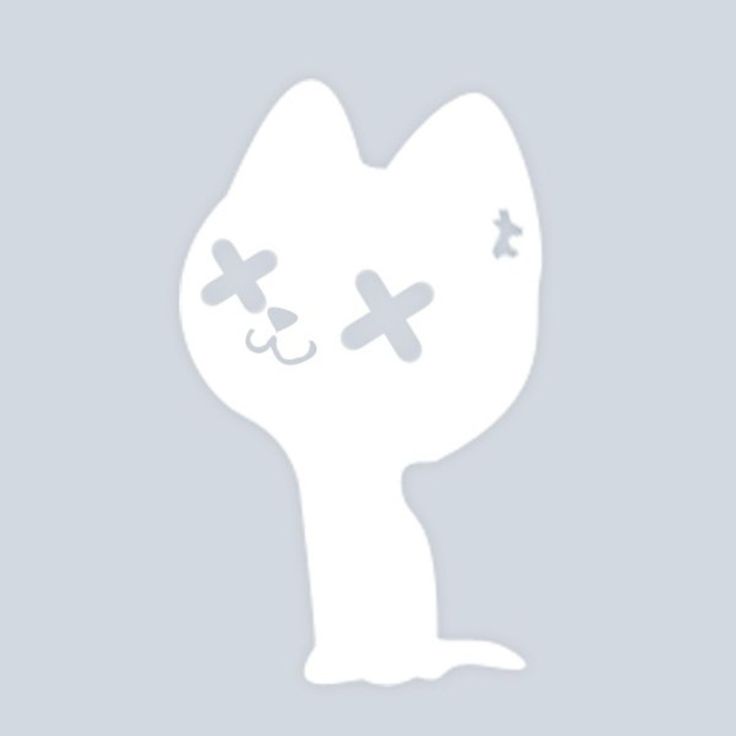 Requirements for the premises
It is better to open a dance school in the central area, close to major transport interchanges or in residential, densely populated areas where many adults live with children of different ages. Strict requirements are imposed on the premises:
The presence of halls with an area of ​​at least 80 square meters. m
Arrangement of ventilation and air conditioning systems, bathrooms, shower cabins
Establishment of separate dressing rooms - men's and women's, at least 10 and 15 sq. m respectively
Allocation of a hall and a recreation area with a size of at least 20 sq.m
You can rent an already prepared room in specialized fitness and business centers, but the cost of rent will be higher than for an unequipped hall.
Preparing the halls and rooms for work
Refurbishment of the practice halls:
Lay a safe floor covering (dance parquet, board)
Make cosmetic repairs, hang mirrors throughout the wall
Equip halls with ballet bars, poles and other devices for selected types of dances
Place musical equipment, hang speakers
Equip locker rooms with hooks or lockers, benches, place upholstered furniture in the recreation area, and an administrator's desk at the reception
Staff
Good trainers are the defining factor for a dance school.